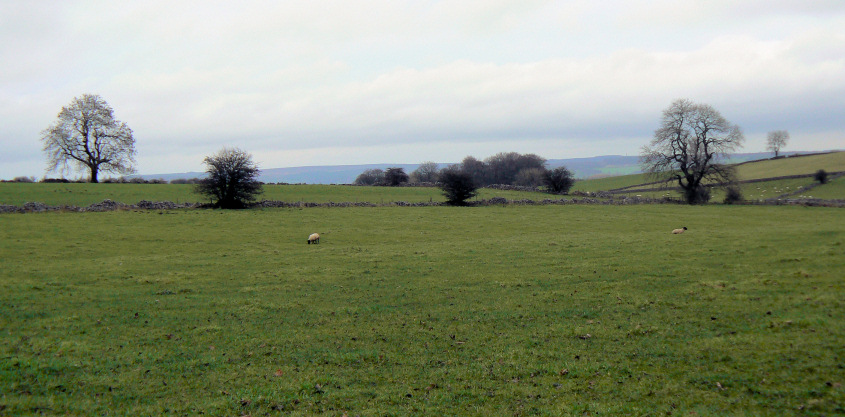 As we leave the road and head across the fields Stanton Moor appears in the distance.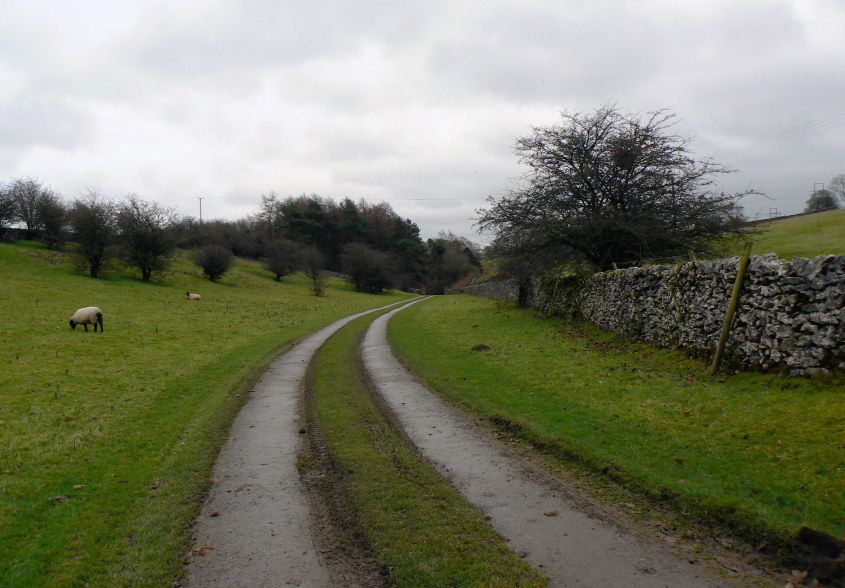 I was disappointed to see the old fashioned milk churns had disappeared from the start of this lane into Kenslow Woods.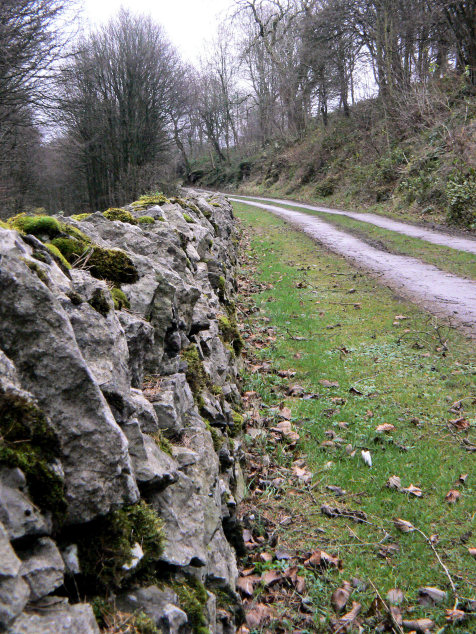 An attempt to get a shot of the wall disappearing into the distance failed on account
of my knees not being up to all the squatting down and because of the slight curve in the wall.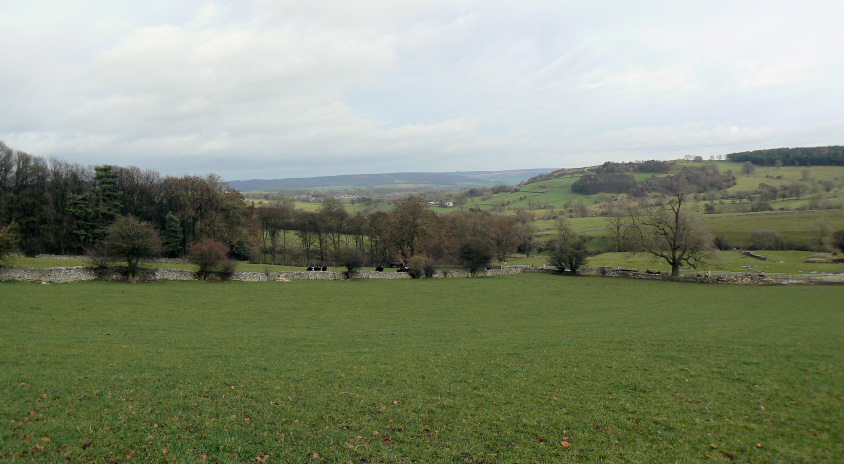 Heading down hill now with views across Youlgreave towards Lee Moor Woods.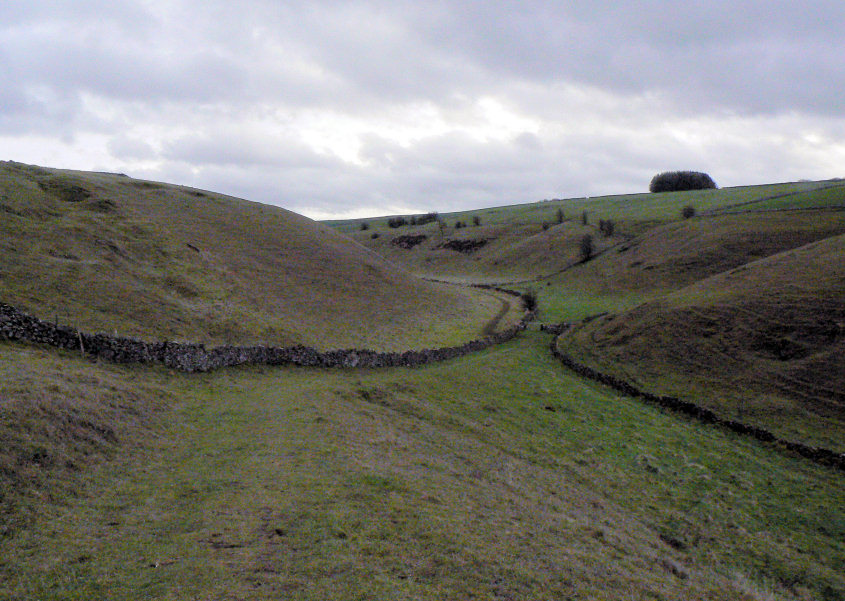 It was grey and blustery as we headed across Gratton Moor, so we delayed lunch until
we had dropped down into the more sheltered Long Dale.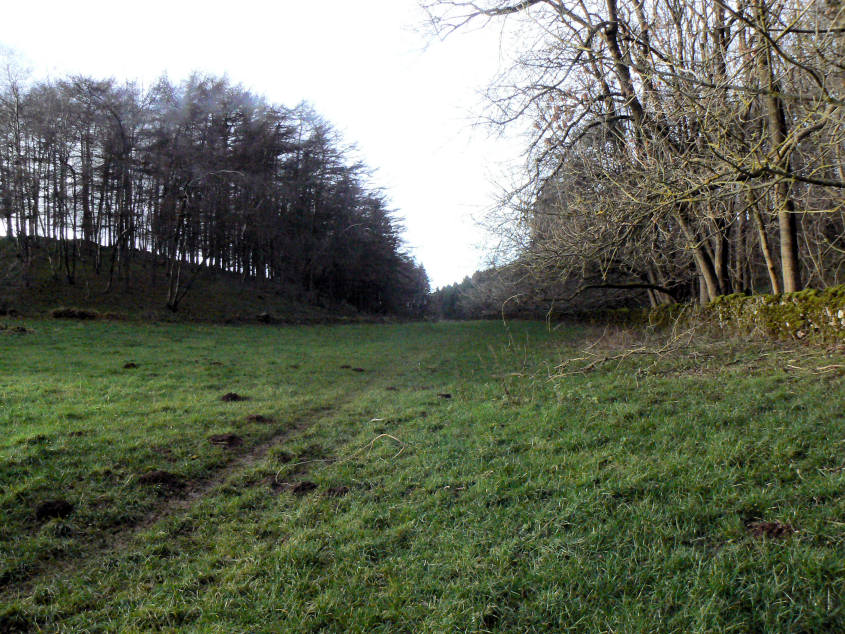 Heading into Boulderstone Plantation.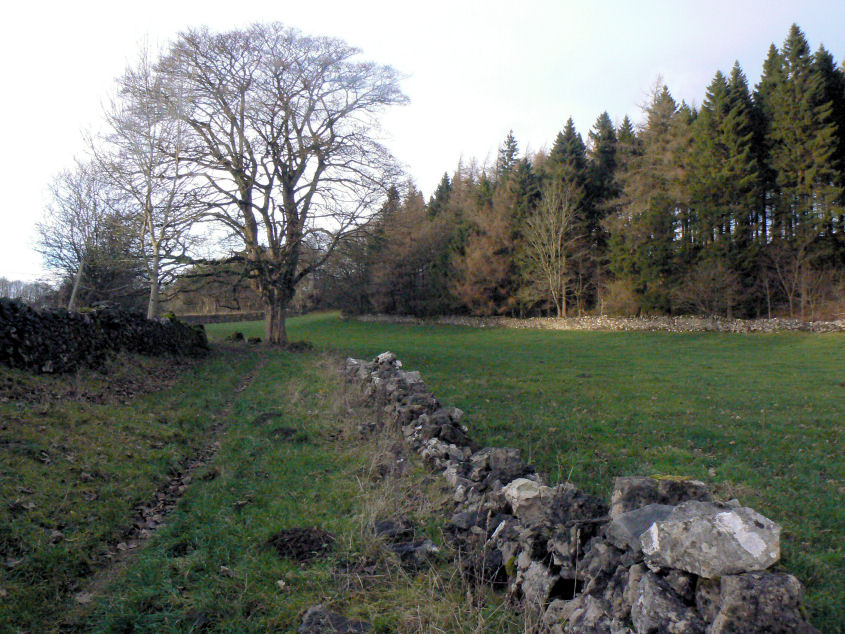 I've never spotted this track before.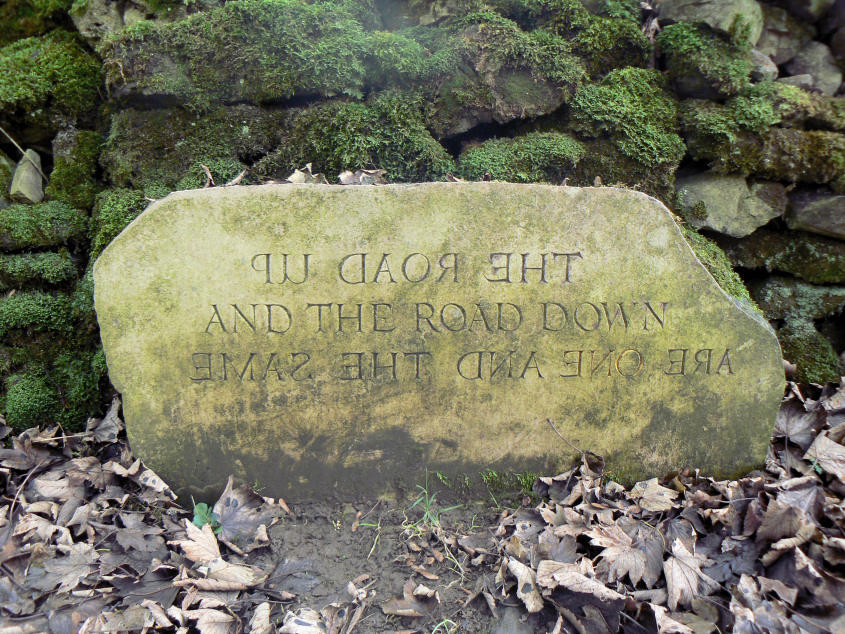 I was hunting for the Balderstone, one of the Sites of Meaning put up as part
of Middleton's Millennium Project.