Shining Tor Monday 22nd June 2020
Having watched on the local news with horror the number of people who piled into the Peak District once the lockdown was lifted, along with the litter they left and the way they treated the areas they visited we had deliberately avoided going there ourselves. Now that several school years had started back at school and many more people were able to return to work, we decided to see how safe it might be to once again walk in the Peak District. I deliberately picked a route that I knew didn't go near anyone's home and we hoped that by going on a Monday it would be relatively quiet, it wasn't. The car parks were full and there were more people on the summit than I have seen on a bank holiday weekend. The one positive was that people did at least try to stick to social distancing, but sadly not everyone I saw out was also respecting the Countryside Code, especially when it came to litter. After this experience and with the school summer holidays looming it will be sometime before I feel it is truly safe to return to the Peak District.
Start: Errwood Hall car park
Errwood Hall car park - Shooter's Clough - Shining Tor (TP) - The Tors - Oldgate Nick - The Street - Foxlow Edge - Errwood Hall - Errwood Hall car park
Distance: 6.25 miles Ascent: 408 metres Time Taken: 4 hrs
Terrain: Clear paths
Weather: Warm and sunny
Pub Visited: Post Lockdown 1 Ale Drunk: Shut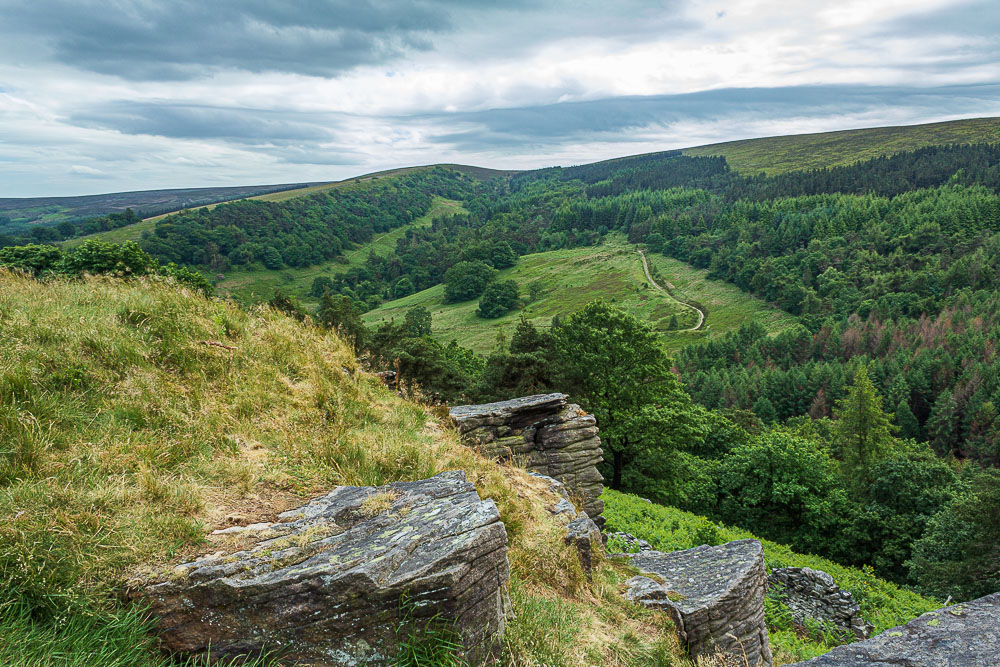 The photos for the rest of the walk will follow shortly.
All pictures copyright © Peak Walker 2006-2021