The Band Monday 14th September 2020
This was our first trip to the Lakes in almost a year as our first trip to the Lake District this year should have begun in March, on the same day as the first Lockdown began. We had also decided to stay away from campsites this summer but took advantage of the fact the schools had all returned to book a last minute break in a cottage. Whilst all the walking we had done around our local streets during Lockdown had kept us fit, given the weather and the amount of ascent planned, we climbed The Band at a leisurely pace and stopped frequently to enjoy the views. We had originally planned a circular walk but having stopped to enjoy the views close to Earing Crag we decided to preserve our legs for the next day's walk and instead of continuing up and over the Crinkles enjoyed a slow stroll back down The Band.
Start: Stickle Ghyll car park (NY 2937 0638)
Stickle Ghyll car park - Stool End Farm - The Band - White Stones on The Band (420) - The Band - Stool End Farm - Stickle Ghyll car park
Distance: 5.75 kiles Ascent: 562 metres Time Taken: 6 hrs
Terrain: Clear paths
Weather: Hot and sunny
Pub Visited: Old Dungeon Ghyll Ale Drunk: Loweswater Gold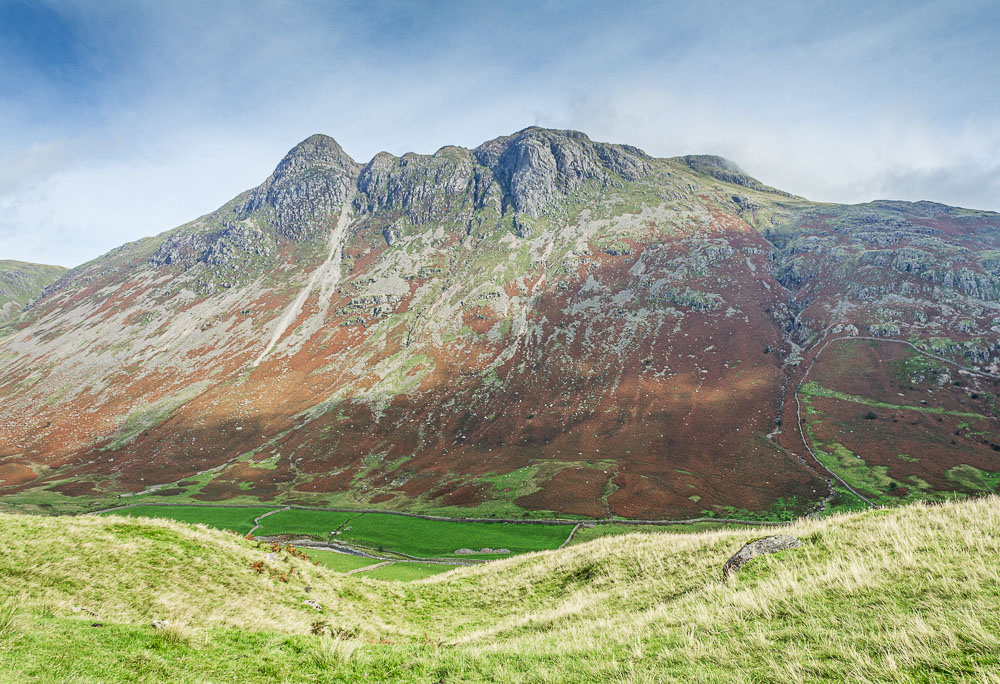 The photos for the rest of the walk will follow shortly.
All pictures copyright © Peak Walker 2006-2021