Naddle Low Forest Wednesday 14th October 2020
The whole purpose of this walk was to complete the Branstree group of fells and finally claim the summit of Low Naddle Forest, which we had missed out in March 2019. Rather then do a simple up and down to claim the summit we devised a route that would allow us to walk from the hotel. The original plan had been to head for Brown Howe and then descend to Aaron's Bield, a route I had seen on Paul Sharkey's website, but given how wet the ground was we opted to stay high and instead headed for Hare Shaw and then followed the route we had used previously to access the Naddle Forest summits.
Start: Haweswater Hotel (NY 4834 1390)
Haweswater Hotel - Old Corpse Road - Ritchie Crag - Woof Crag - Hare Shaw - Naddle High Forest - Wallow Crag - Hugh's Laithes Pike - Naddle Low Forest (421) - Naddle Farm - Haweswater Hotel
Distance: 8.5 miles Ascent: 513 metres Time Taken: 7 hrs 35 mins
Terrain: A mix of clear paths and vague paths
Weather: Sunny with cloud building
Pub Visited: Hawswater Hotel Ale Drunk: Worthington Bitter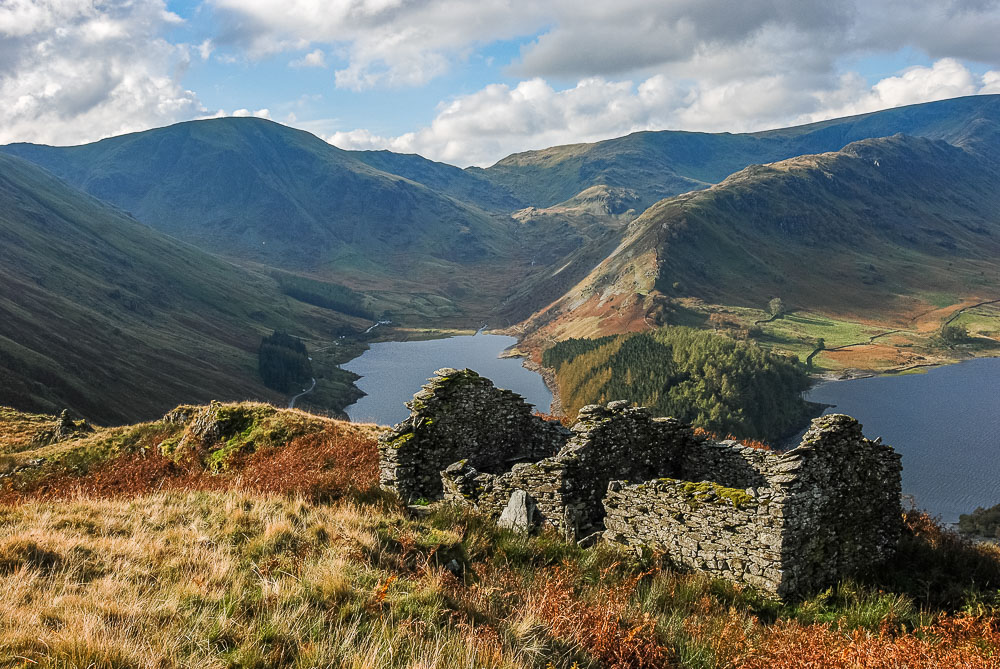 The photos for the rest of the walk will follow shortly.
All pictures copyright © Peak Walker 2006-2021