High Pike Friday 20th September 2019
This wasn't the walk we planned on doing today but despite our early start we still arrived at what we thought was the corrcet parking area for our planned walk only to find it full. Option two was also abandoned for the same reason, so in the end we opted for a drive out to the base of Carrock Fell where we knew we were unlikley to find every parking spot taken up. Having said that by the time we arrived there were plenty of campervans parked up with table and chairs out next to them with their owners sat enjoying a drink and the view.
Start: Roadside by Carrock Beck (NY 3502 3494)
Roadside by Carrock Beck - Carrock Fell - Miton Hill - High Pike (TP) - West Fell - Quaker Hill - Roadside by Carrock Beck
Distance: 5.5 miles Ascent: 484 metres Time Taken: 4 hrs 35 mins
Terrain: Predominantly clear paths
Weather: Warm and dry
Pub Visited: The Mill Inn, Mungrisdale Ale Drunk: Robinsons Cumbria Way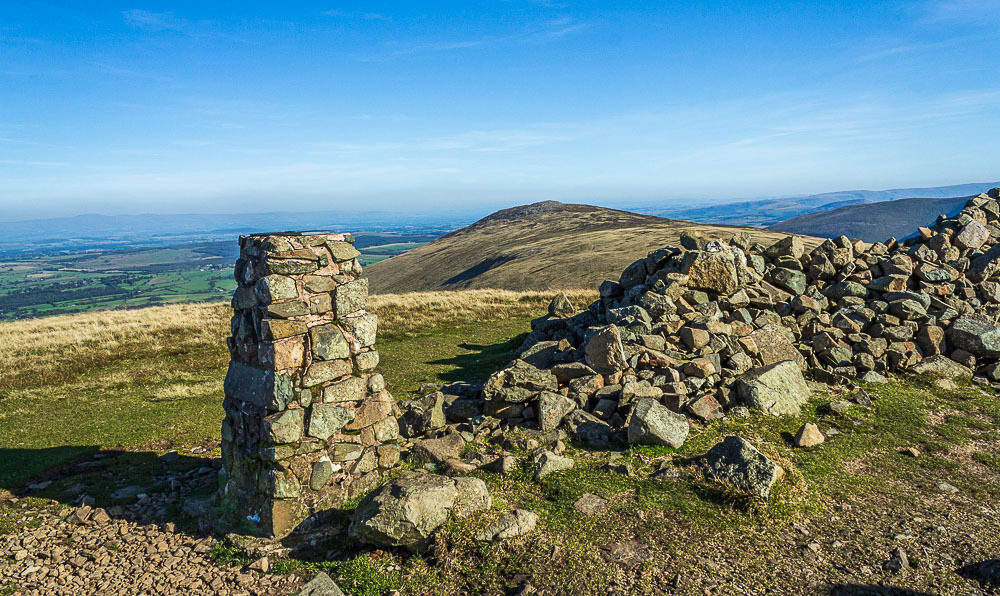 The photos for the rest of the walk will follow shortly.
All pictures copyright © Peak Walker 2006-2021