Kinder Downfall - Peak District Walk
Sunday 22nd January 2006
Today's destination was chosen with my son in mind as he had decided to join me and has always enjoyed going to Kinder Scout. Having driven for over an hour through thick fog it was with great delight that we discovered clear blue skies at Hayfield. The first half of the walk was walked in near spring-like conditions but once we had left Kinder Downfall the fog started to come across Kinder Low from the direction of Edale resulting in no views towards Jacob's Ladder. Fortunately we seemed to be on the edge of the fog and once we were heading back towards Hayfield the views returned.
Start: Bowden Bridge car park in Hayfield (SK 0487 8697)
Route: Hayfield - Kinder Reservoir - William Clough - Kinder Downfall - Kinder Low (TP) - Oaken Clough - Coldwell Clough - Hayfield
Distance: 8.75 miles Ascent: 669 metres Time Taken: 5 hrs
Weather: Sunny and clear at the start but thick fog on top later.
Pub Visited: The Wye Bridge House, Buxton Ale Drunk: Bath Ales Festivity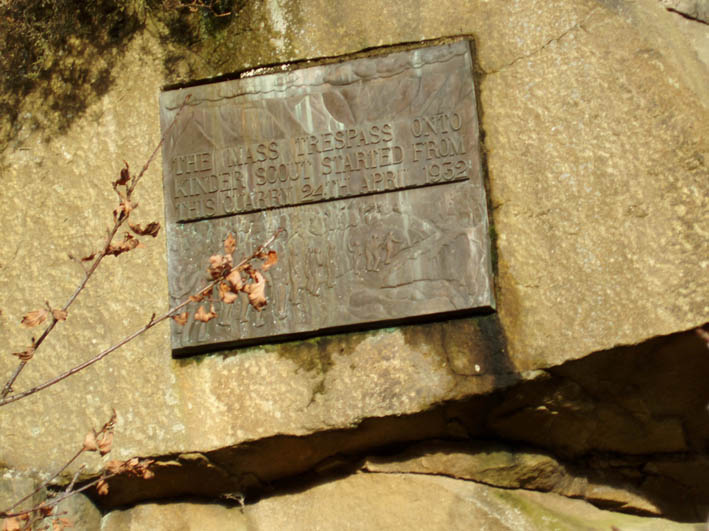 The plaque which commemorates the Mass Trespass of 1932 at Bowden Bridge car park.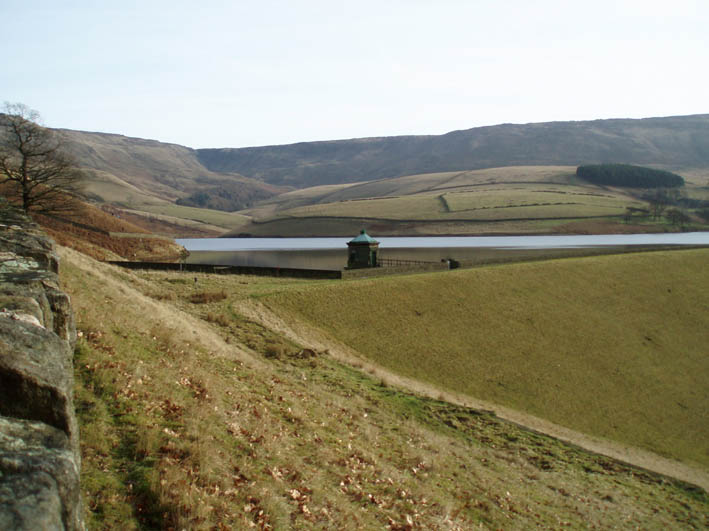 As we walked towards Kinder Reservoir Kinder Plateau came into view.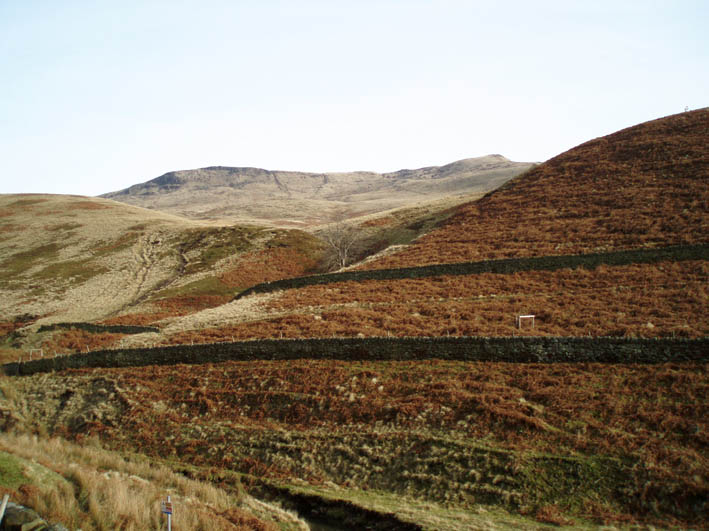 Having cleared Nab Brow a different view of Kinder Plateau. The path to the right is a route I have taken
onto Kinder on previous occasions but today's route was to the left of this picture.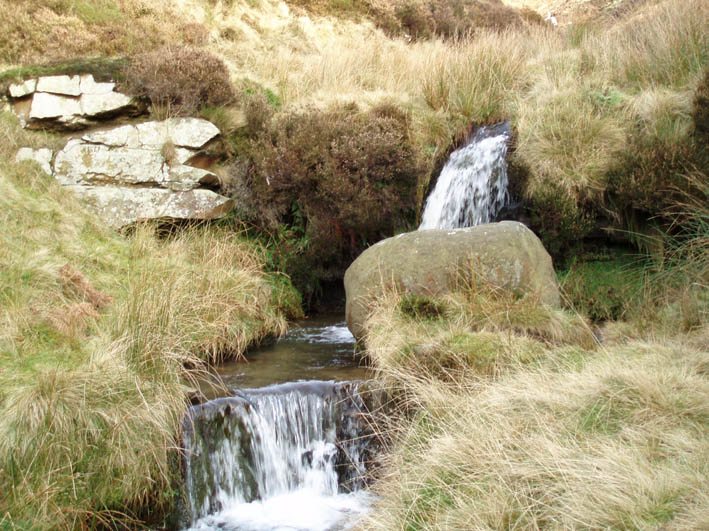 The stream that accompanied us up William Clough.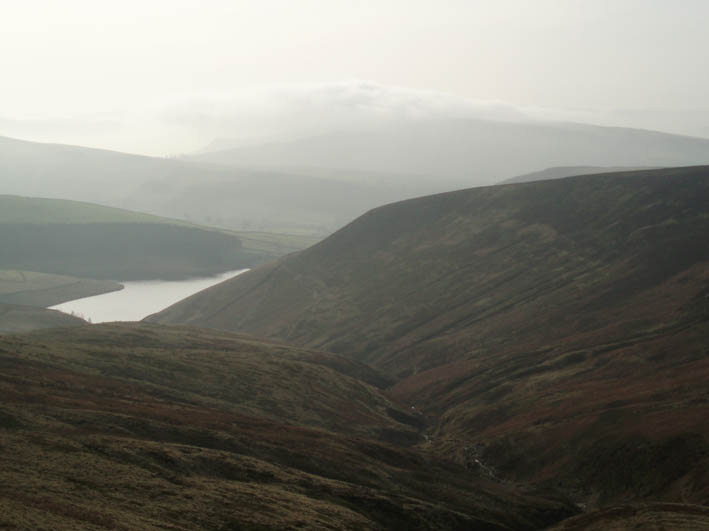 Looking back towards Kinder Reservoir from the top of William Clough.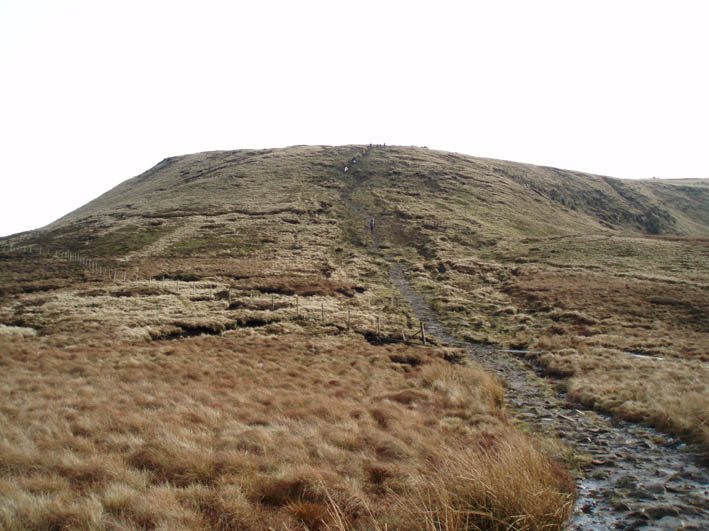 The final ascent onto Kinder Plateau as we join the Pennine Way.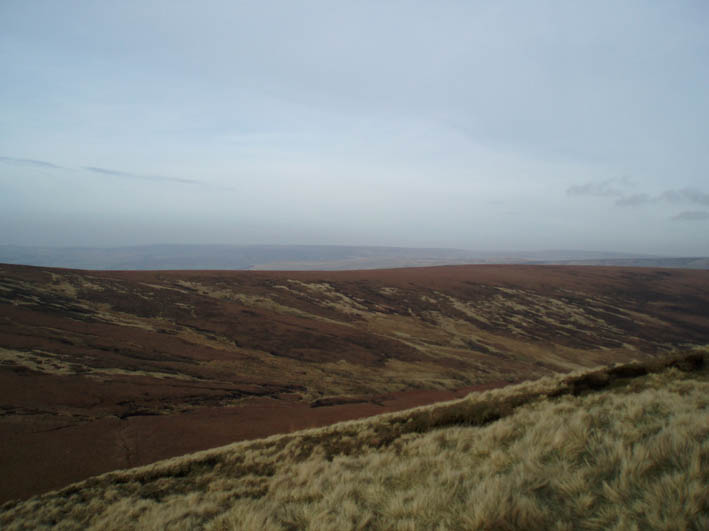 From the Kinder Plateau - the ridge in front is the route of the Pennine Way, behind that is Bleaklow.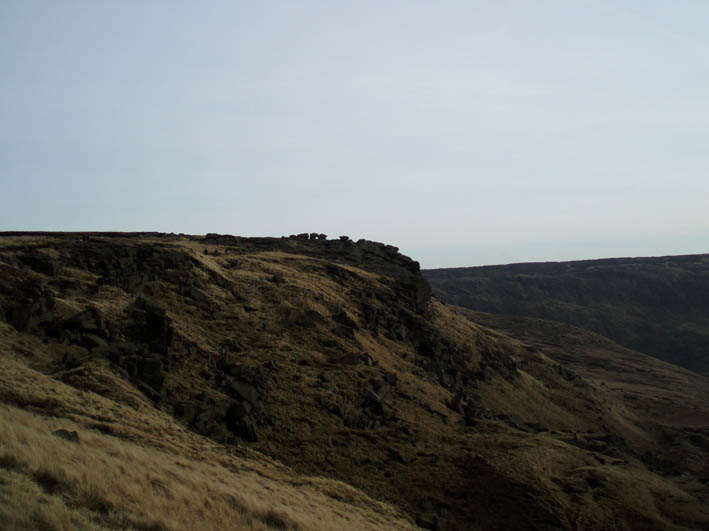 Sandy Heys on the approach to Kinder Downfall.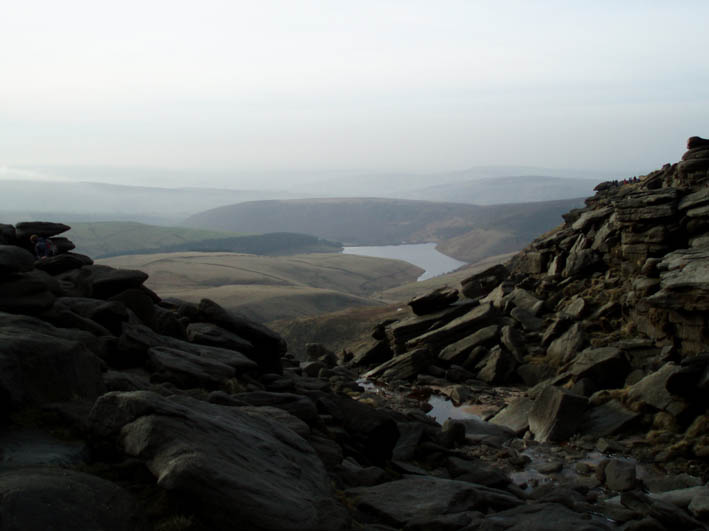 From the top of Kinder Downfall White Brow is clearly visible behind Kinder Reservoir.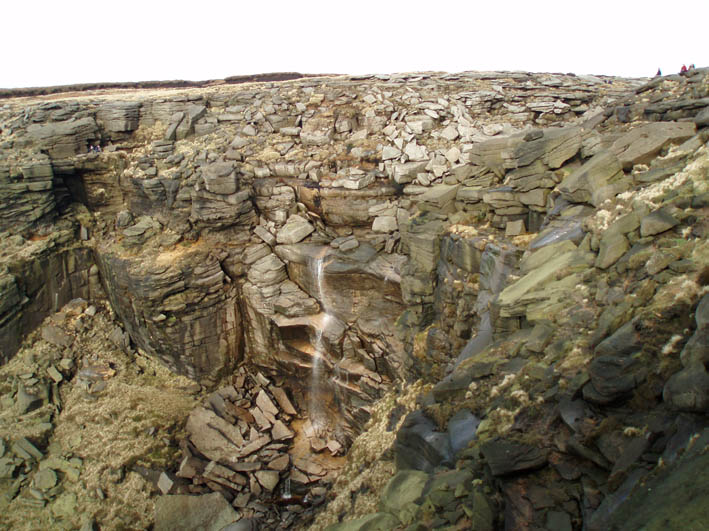 Kinder Downfall, not quite in full flow.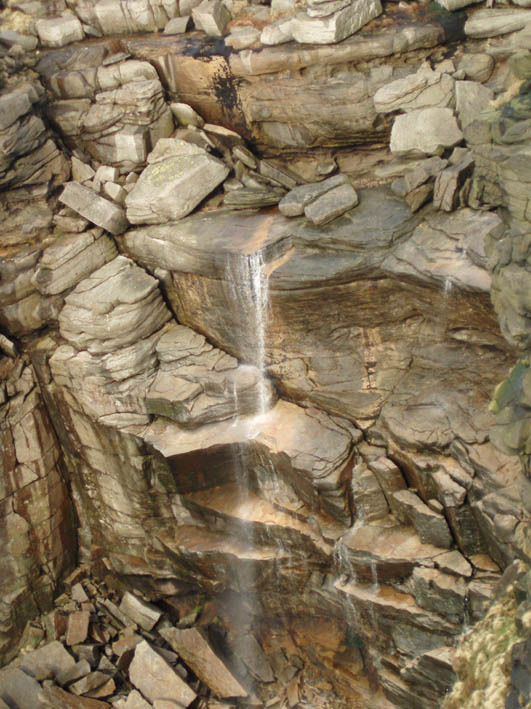 Kinder Downfall up close.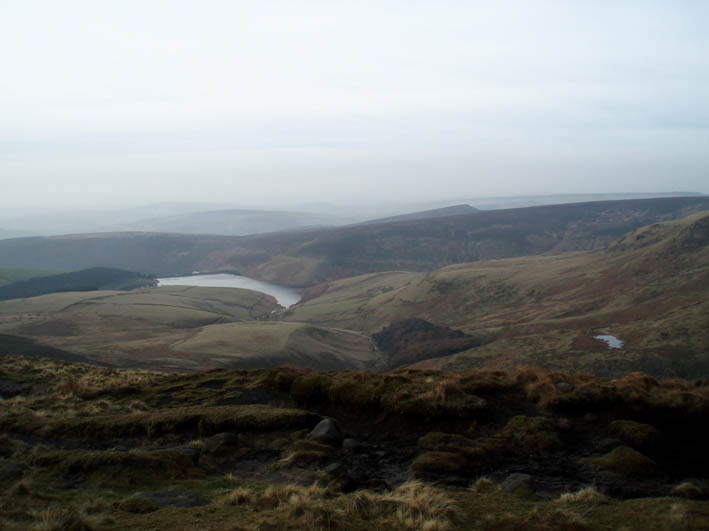 Looking from Kinder Plateau - Nab Brow juts out into the reservoir with William Clough to the right of it.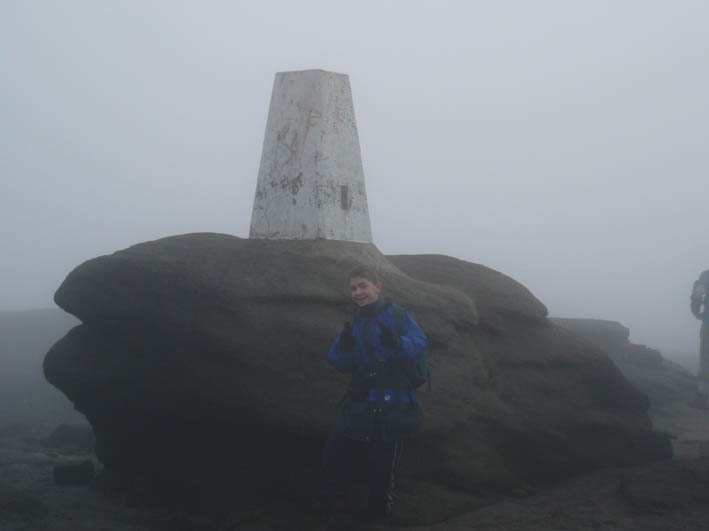 As we walked into the fog we reached the trig point on Kinder Low and Robert poses in typical teenage fashion.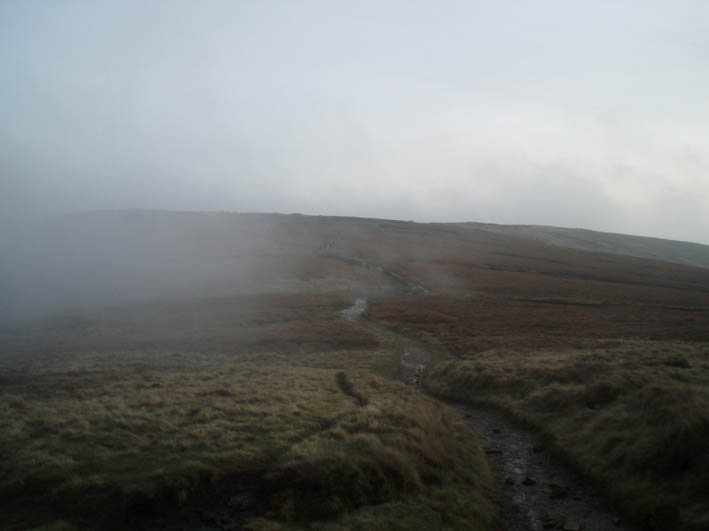 The fog is coming up Jacob's Ladder and obscuring the view towards Brown Knoll.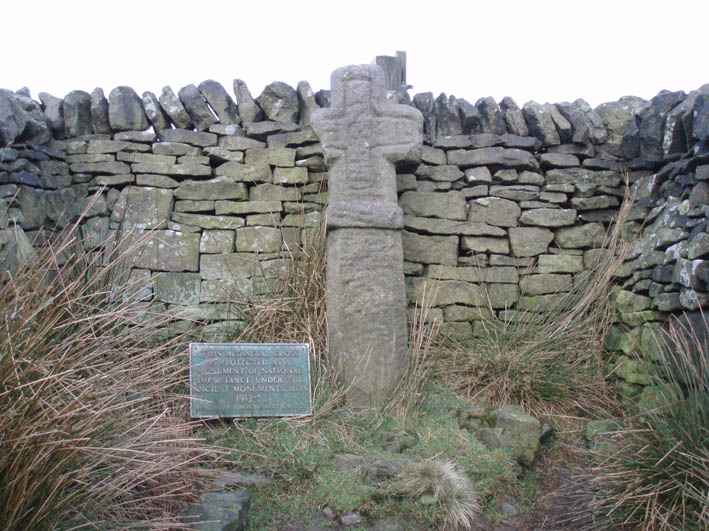 The medieval Edale Cross which we passed on the way back down to Hayfield.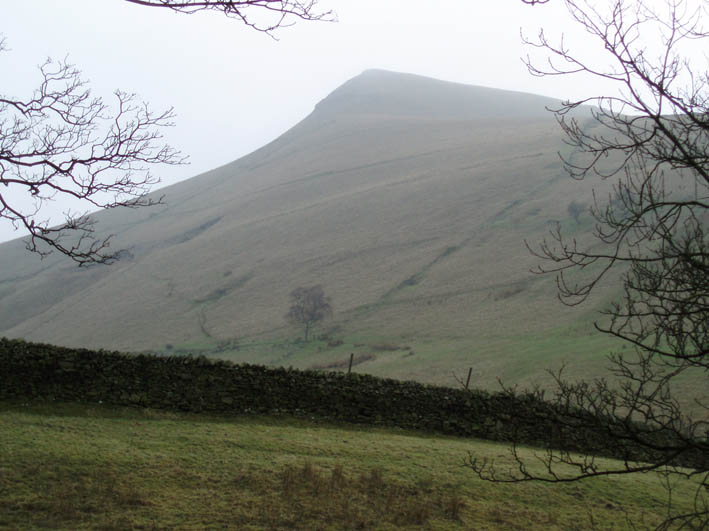 Mount Famine from Coldwell Clough.
All pictures copyright © Peak Walker 2006-2023