The Edges - Peak District Walk
Thursday 26th January 2006
I have fond memories of Curbar, Froggatt and White Edges as they are one of the first places I visited 10 weeks after breaking my leg a few years ago. Today I walked the route in the opposite direction to the previous occasions when I had done this route and was rewarded with much better views than I expected. The sun appeared to be anywhere that I wasn't today and there was an icy wind blowing across White Edge that made sure every available layer of clothing was worn.
Start: Curbar Gap car park (SK 2624 7469)
Route: Curbar Gap - White Edge (TP) - Grouse Inn - Froggatt Edge - Curbar Edge - Curbar Gap
Distance: 5.5 miles Ascent: 215 metres Time Taken: 2 hrs 55 mins
Weather: Cloudy some sunny spells with a cold wind.
Pub Visited: None Ale Drunk: None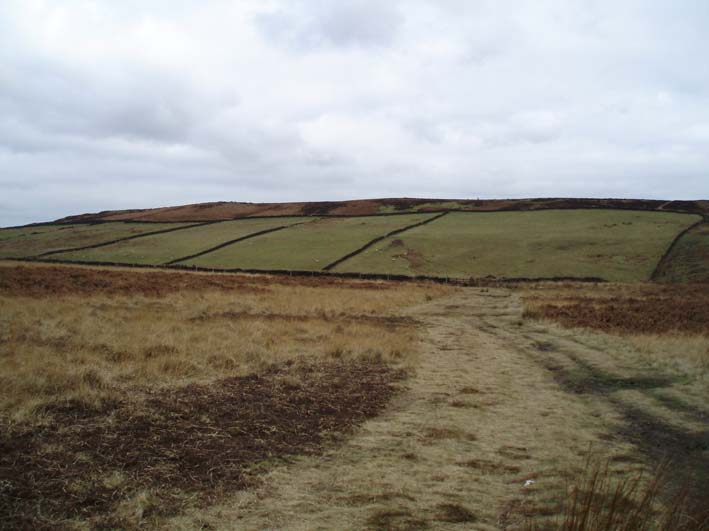 From the car park the route to White Edge is easy to make out.
White Edge stretches out in front of me.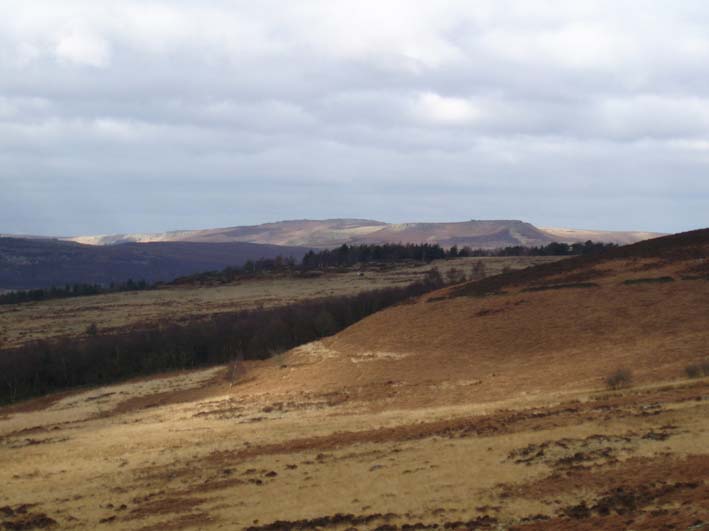 Carl Walk (right) and Stanage Edge behind it, bathed in sunshine, were my constant companions
as I walked along White Edge.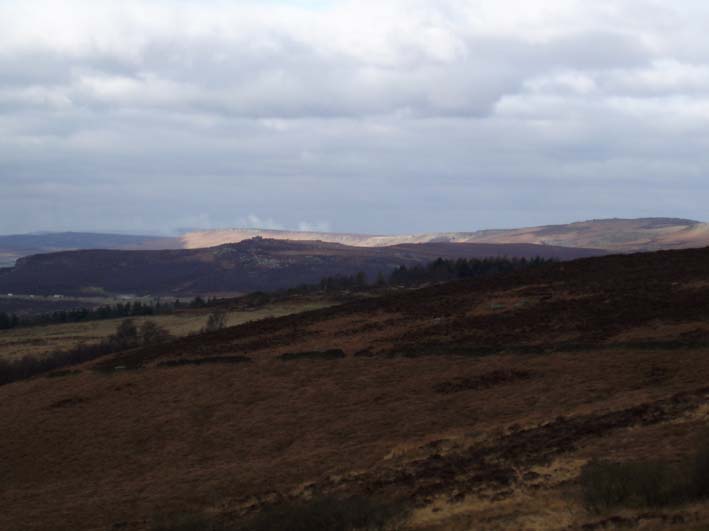 Stanage Edge is getting all the sun.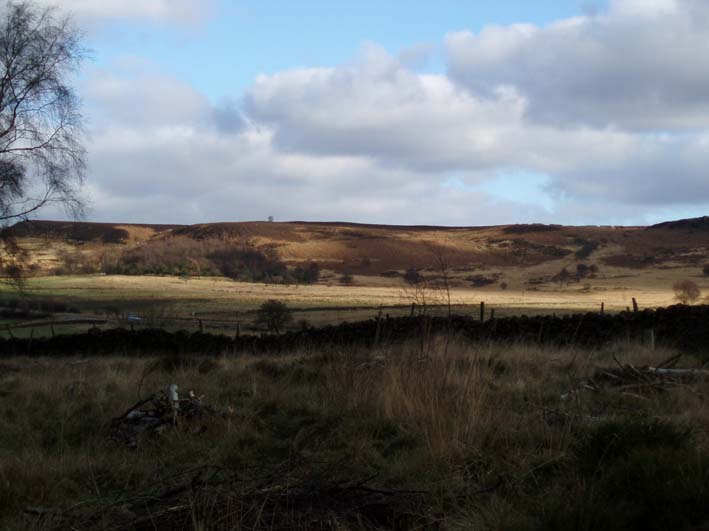 White Edge is getting the sun now that I'm on Froggatt Edge.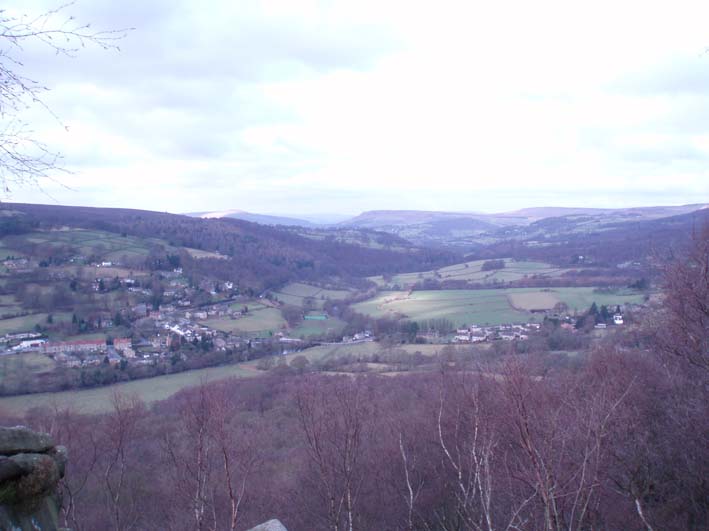 Behind the village of Grindleford Eyam Moor and a sunny Win Hill.
All along Froggatt and Curbar Edges the rocks invite you to climb them.............................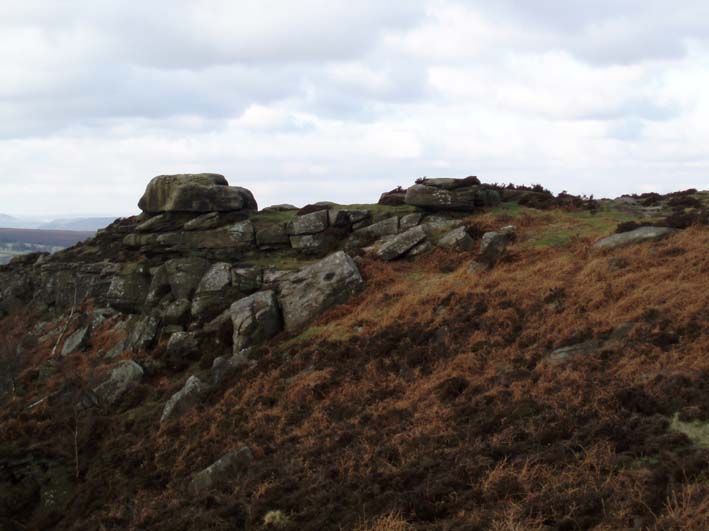 ............... although you have to be careful not to get too near to the edge.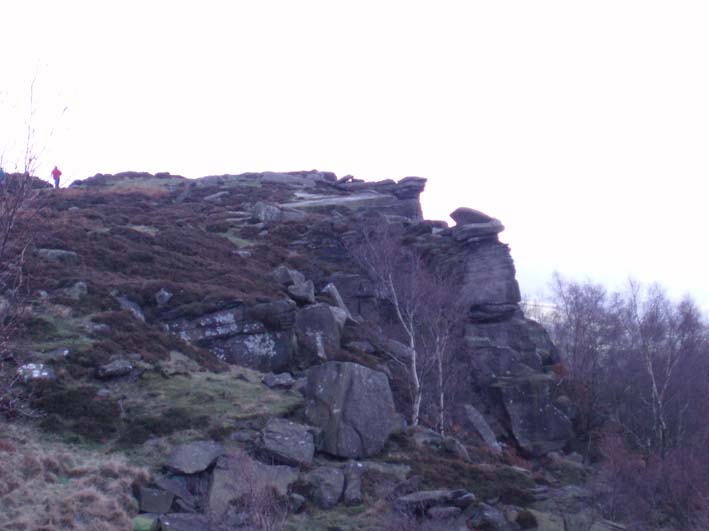 It's easy to see why this area attracts so many climbers.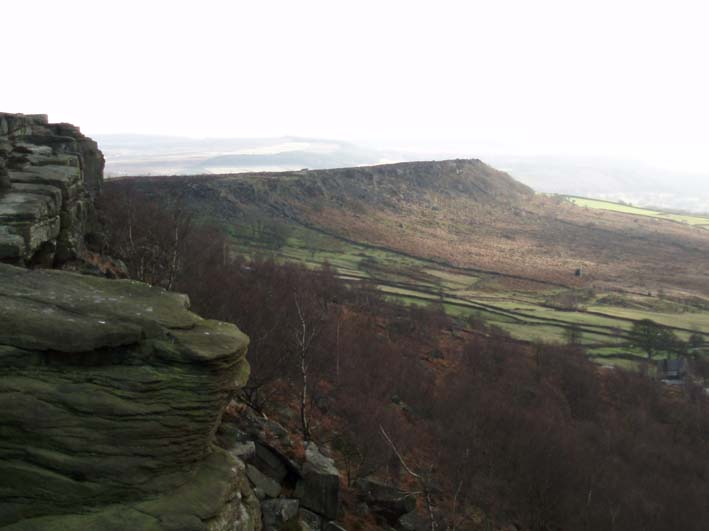 Baslow Edge makes a nice extension to this walk, but time was short today.
As the car park comes back into sight so does Eaglestone Flat.
All pictures copyright © Peak Walker 2006-2023