Lathkill Dale - Peak District Walk
Monday 30th January 2006
Another overcast and cold day meant that the sun didn't make much of an appearance but it did mean that the path from the car park to the steps down to Lathkill Dale was much more pleasant than normal. Once I descended into Lathkill Dale I didn't meet anyone until I reached Over Haddon which meant that my only companions were the ducks and birds. Once past Over Haddon the dale opens out and you are treated to looking down into a crystal clear river that is a delightful mix of blues and greens. The walk through Bradford Dale is equally as pleasant because there you can see the fish that fill this river. The walk ends with a stiff climb out of Bradford Dale back to the car park but you are rewarded with a magnificent view of the valley below when you reach the top of it.
Start: Moor Lane car park (SK 1943 6444)
Route: Moor Lane - Low Moor Wood - Lathkill Dale - Conksbury Bridge - Bradford Dale - Moor Lane
Distance: 7.75 miles Ascent: 409 metres Time Taken: 4 hrs
Weather: Overcast and cold.
Pub Visited: None Ale Drunk: None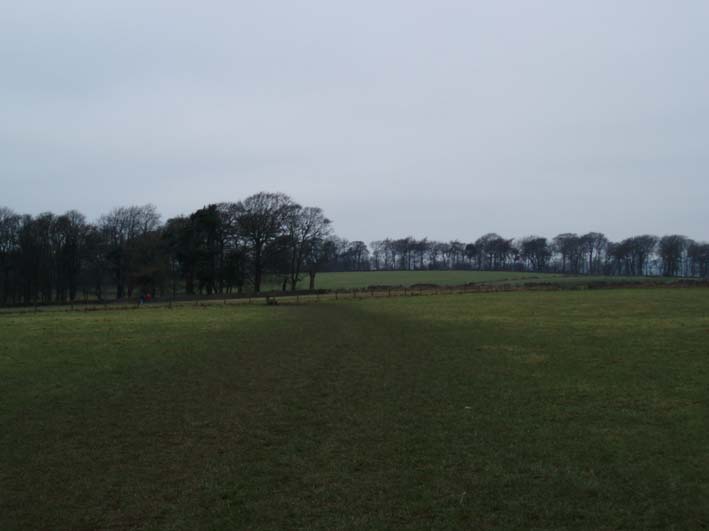 From the car park the path to Low Moor Wood is easy to follow.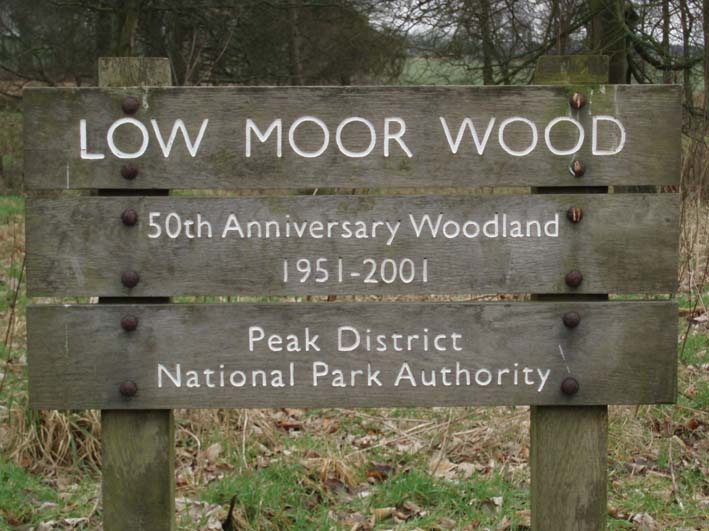 A sign informs you that this piece of woodland was bought for a special anniversary.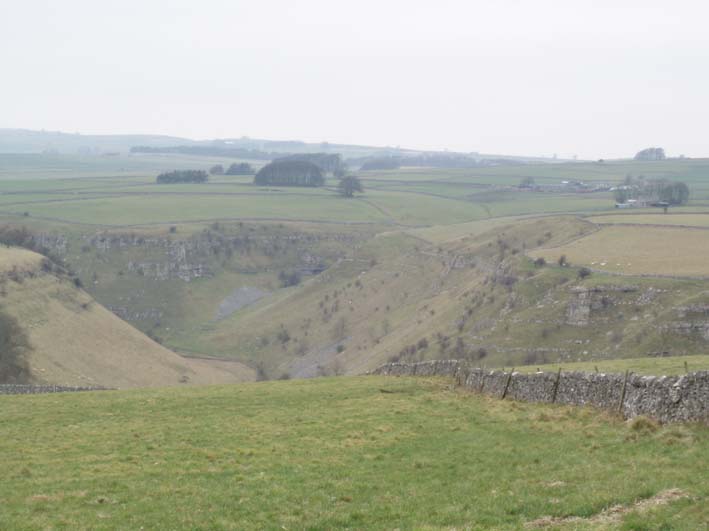 Once you are past Calling Low Farm Lathkill Dale comes into view.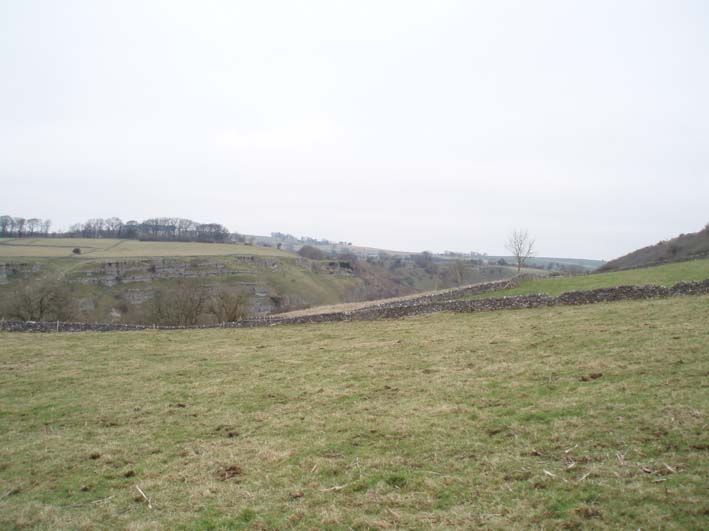 Today's route is easy to make out from up here.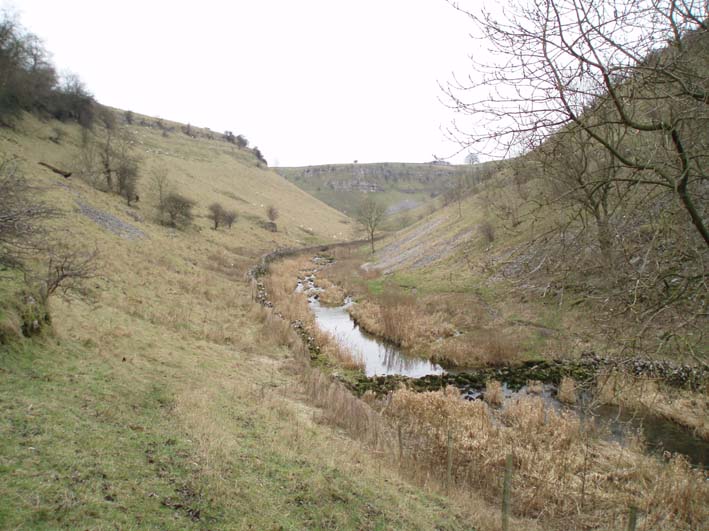 Looking towards the section of Lathkill Dale that I didn't walk along today.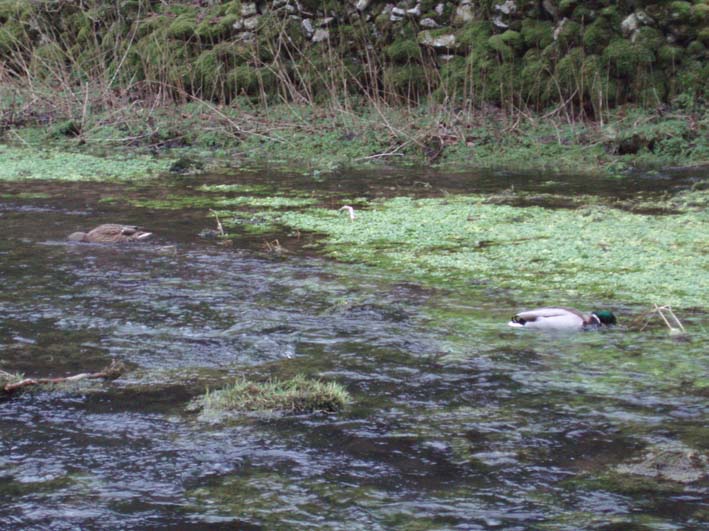 The ducks never seemed to have their heads above water when I tried to take a photograph of them.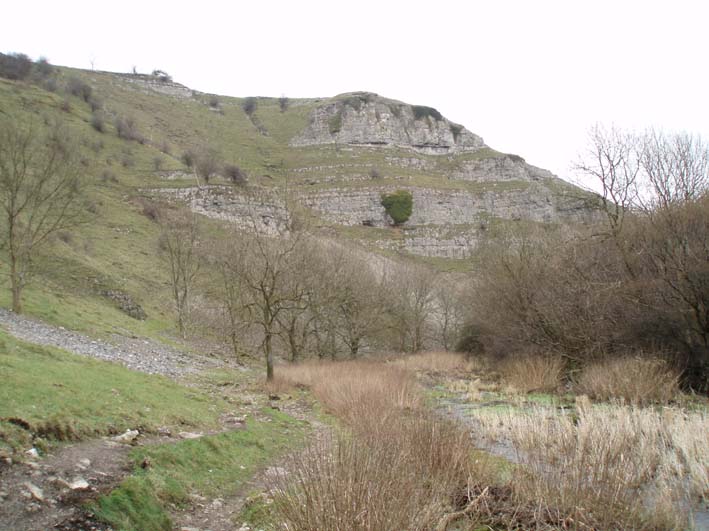 The limestone is a dominant feature at this end of Lathkill Dale.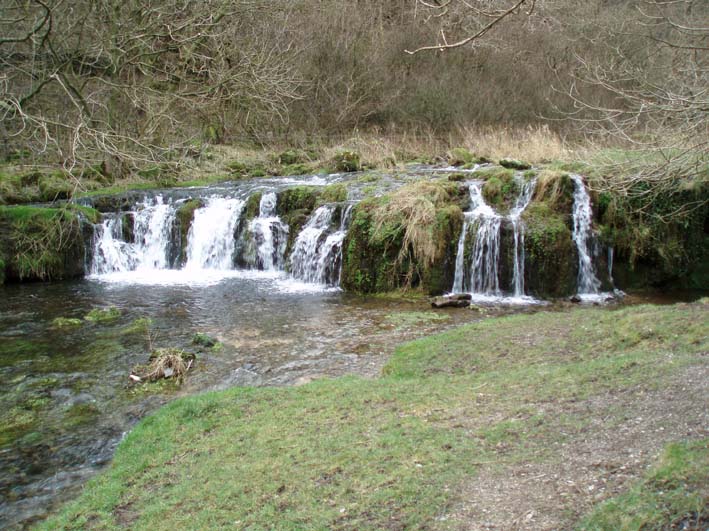 The small waterfall is one many that I passsed today.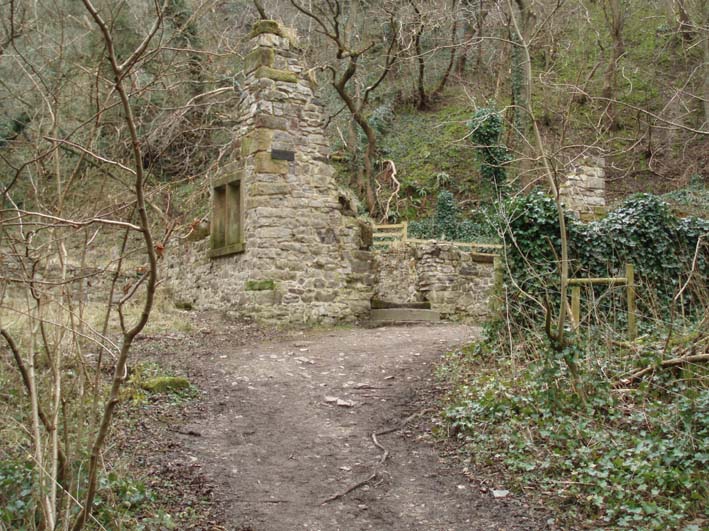 Bateman's House has just been restored by English Heritage.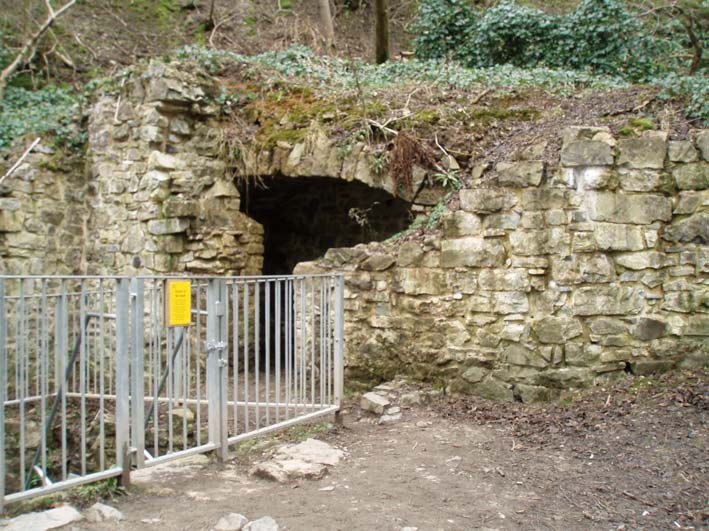 They have even restored the shaft below it and you are encouraged to go down it. It didn't appeal to me.
A welcome splash of colour as I approach Over Haddon.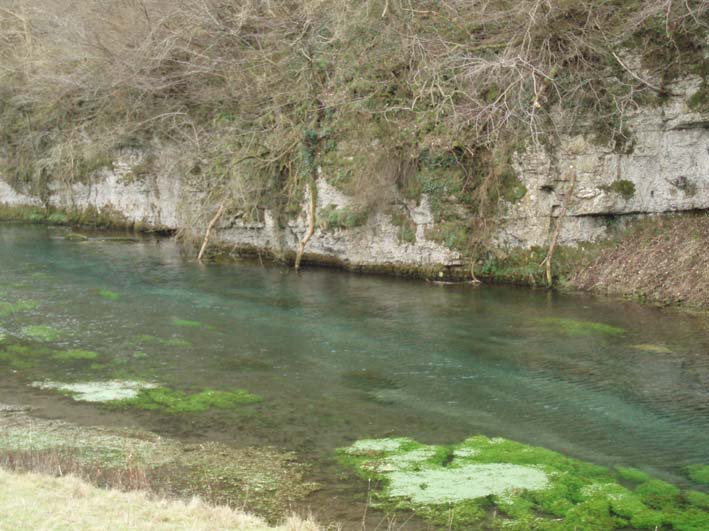 The brilliant colours that make up the river in Lathkill Dale.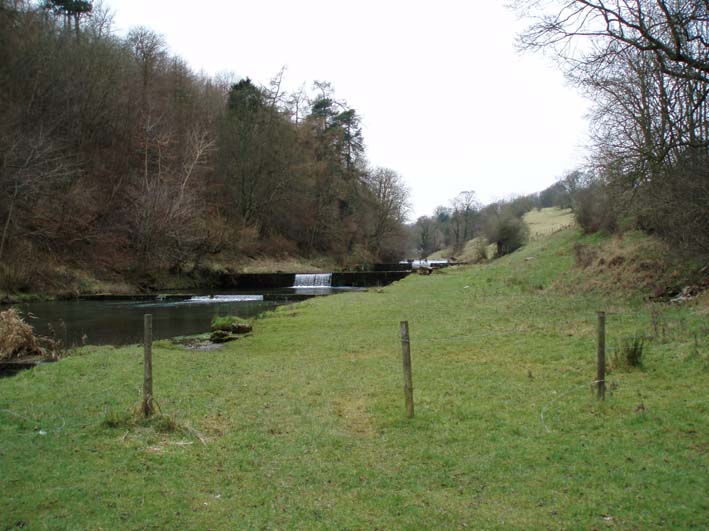 The weirs along Lathkill Dale from Over Haddon to Conksbury Bridge.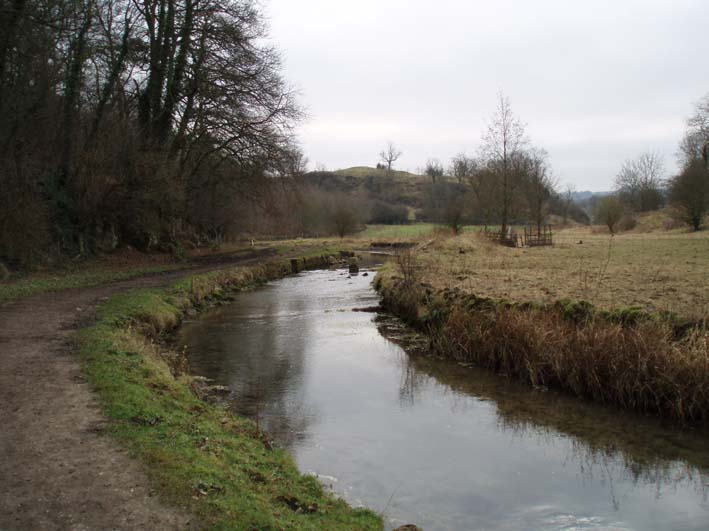 The valley is quite wide as the Lathkill is replaced by Bradford river.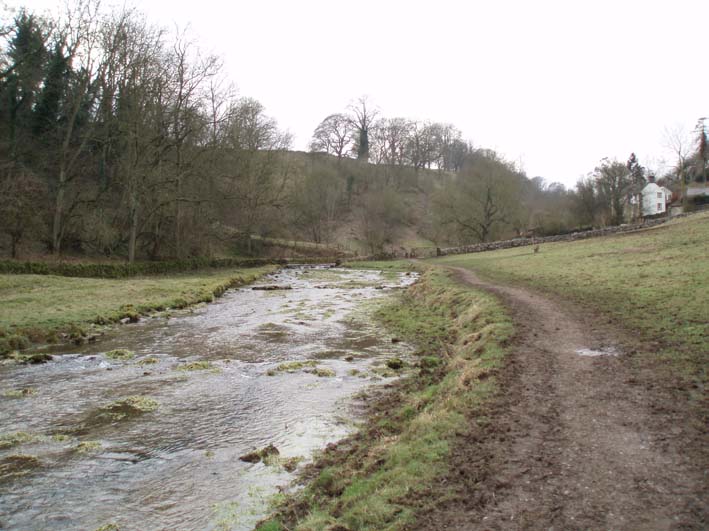 The start of Bradford Dale is a pleasant place to sit especially as there are several benches along this stretch.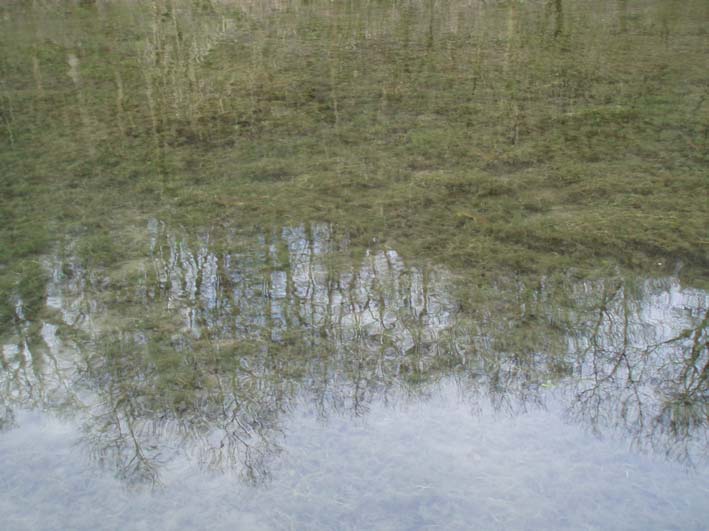 Reflections in the river, if you look very carefully you can make out a few fish.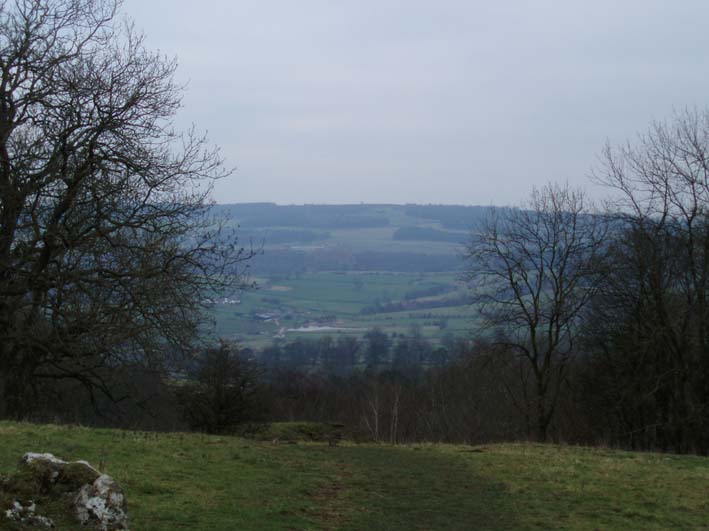 The climb out of Bradford Dale is steep but rewarding.
All pictures copyright © Peak Walker 2006-2023