Shining Tor - Peak District Walk
Friday 10th February 2006
I have been saving today's walk up, waiting for both the days to get longer and for clear skies, today I was rewarded with both. As it turned out I also benefited from the fact that the ground was frozen, so no bog-hopping although it was very strange hearing (and sometimes feeling) ice cracking under my feet as I walked along The Tors. Although the ground was frozen it was warm in the sun but in the woods, out of the sun it was noticeably colder.
Start: Lay-by opposite the Cat & Fiddle pub (SK 0009 7188)
Route: Cat & Fiddle - Shining Tor (CT) - Cats Tor - Pym Chair - Windgather Rocks - Fernliee Reservoir - Errwood Reservoir - Shooter's Clough - Cat & Fiddle
Distance: 11 miles Ascent: 570 metres Time Taken: 5 hrs 10 mins
Weather: Sunny and clear to start with cloud developing during the day.
Pub Visited: None Ale Drunk: None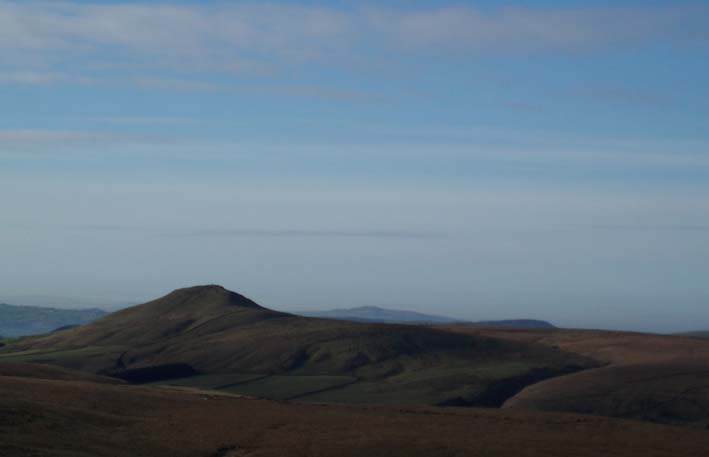 From the Cat & Fiddle the peak of Shutlingsloe quickly comes into view.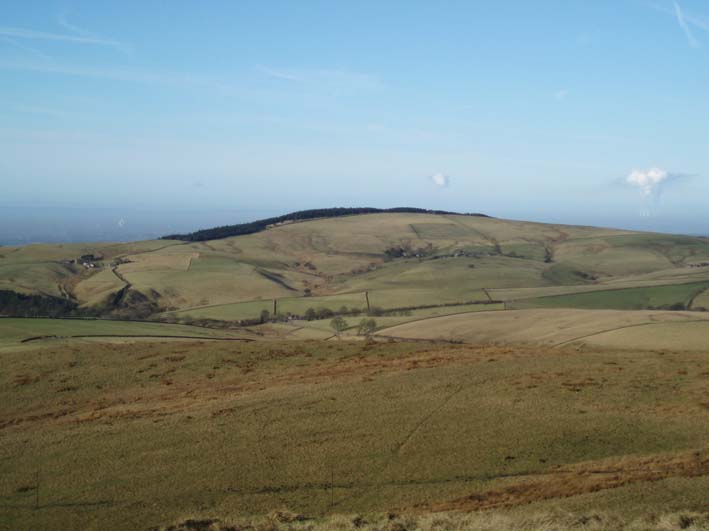 Looking towards Macclesfield Forest from the path to Shining Tor.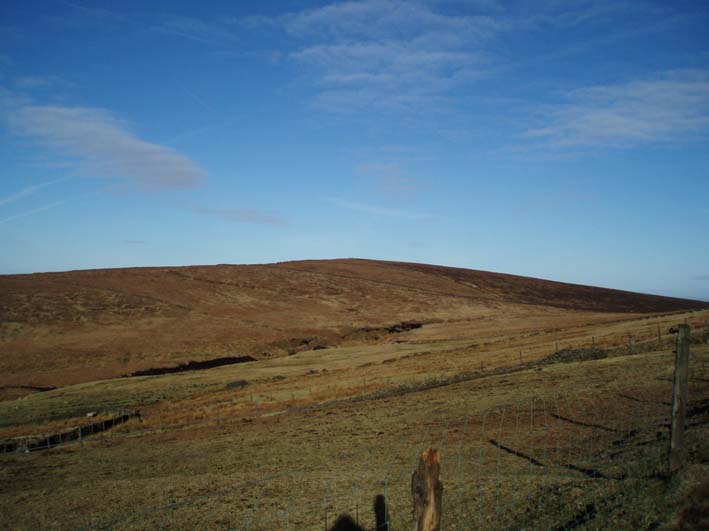 Shining Tor.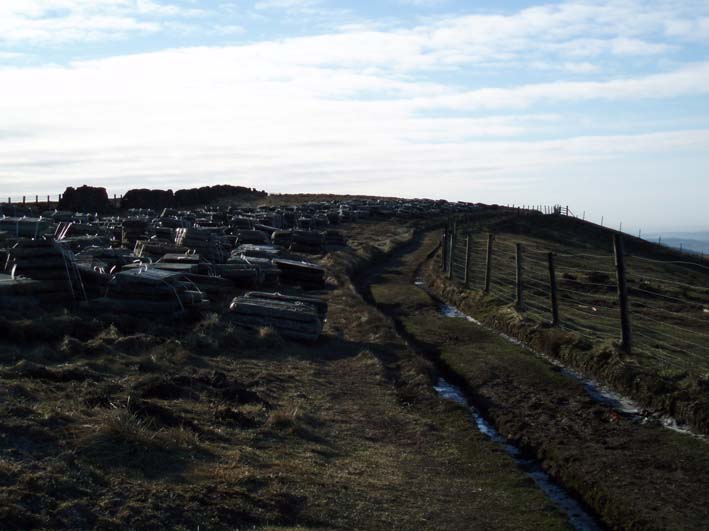 This is a very popular area and the paths are deteriorating very badly the restoration work is need.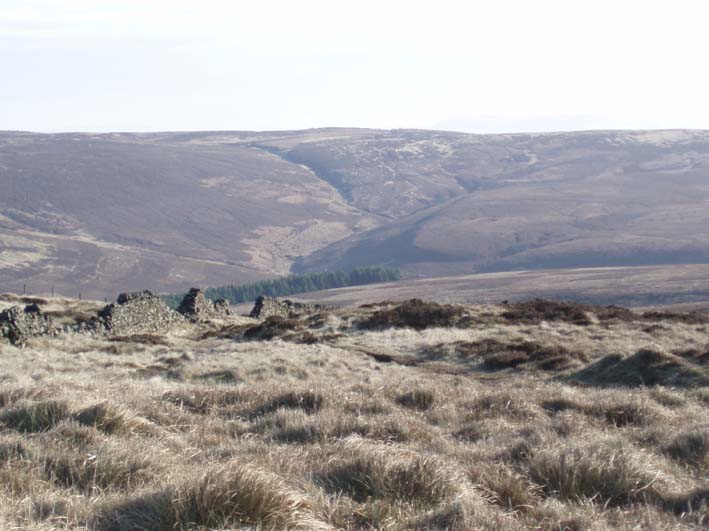 Looking towards Berry Clough from the path to Shining Tor.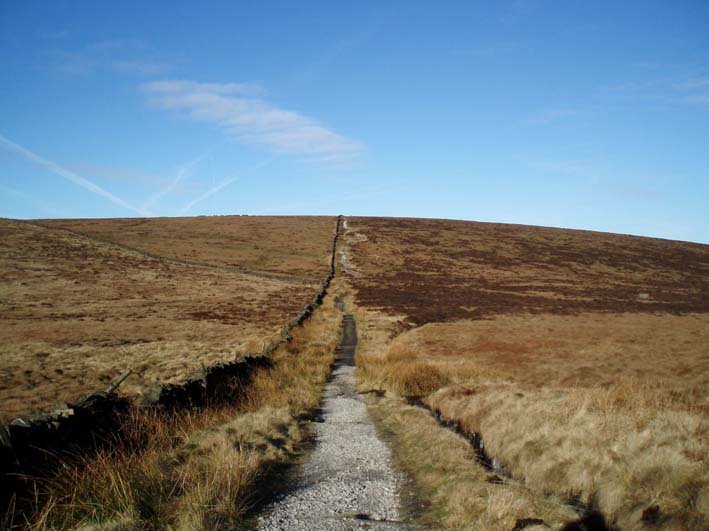 The ascent to Shining Tor is gentle from here, the hard bit came at the end of the walk when I had to climb back to here.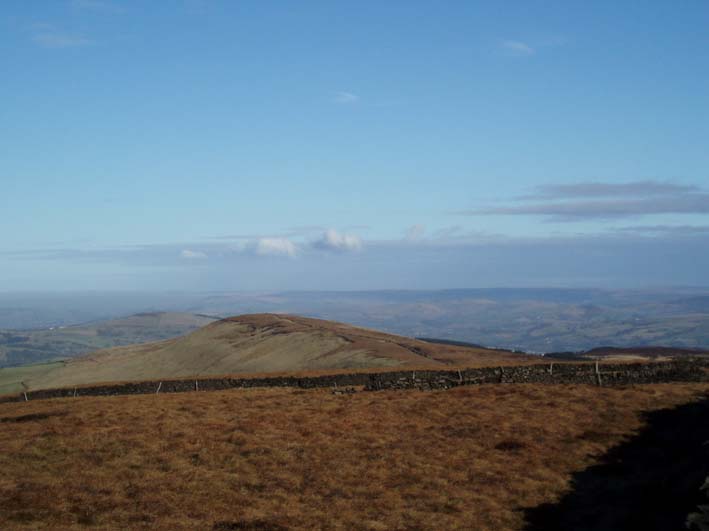 Looking along The Tors from the top of Shining Tor.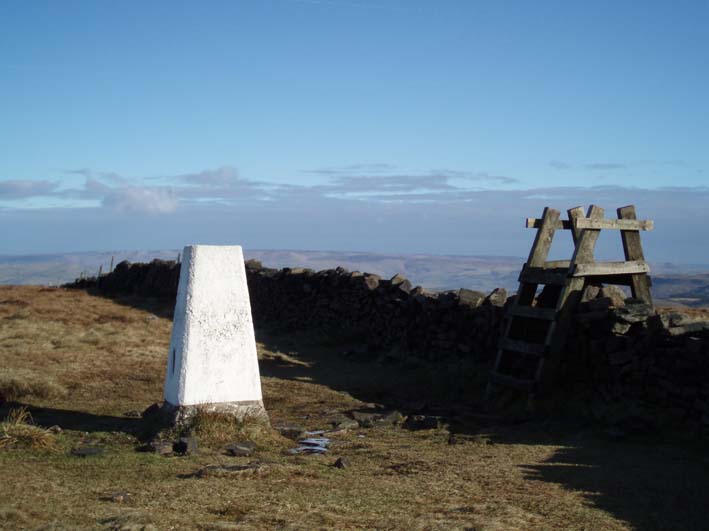 To get to the trig point on Shining Tor you have to cross the stile, then it's back over again to the path.
For a brief moment I stood in Cheshire, this was my second county top in
less than a week and I'm not actually trying to bag them.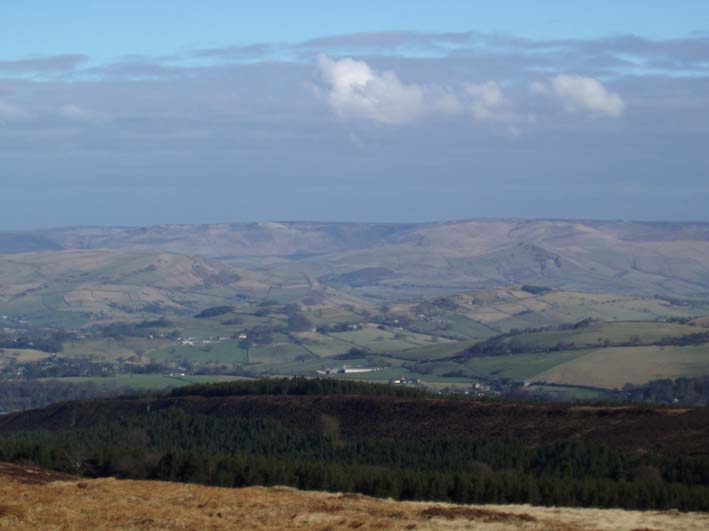 The views today were fantastic I could see beyond Kinder Scout. Kinder Plateau (centre) and
Mount Famine (left) are visible in this photo.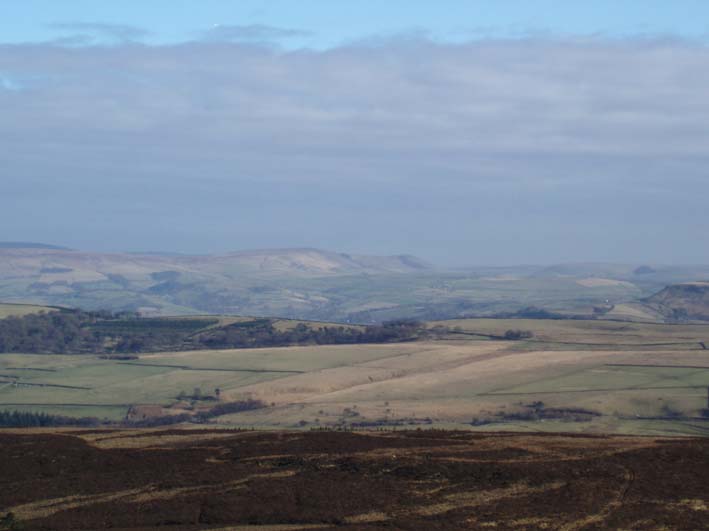 Further round you can follow the edge from Rushup Edge to Lose Hill.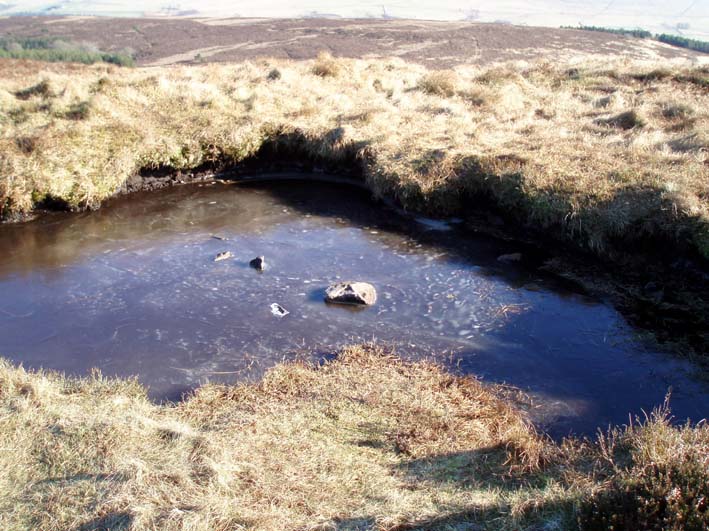 Although the views were great the ground was frozen solid.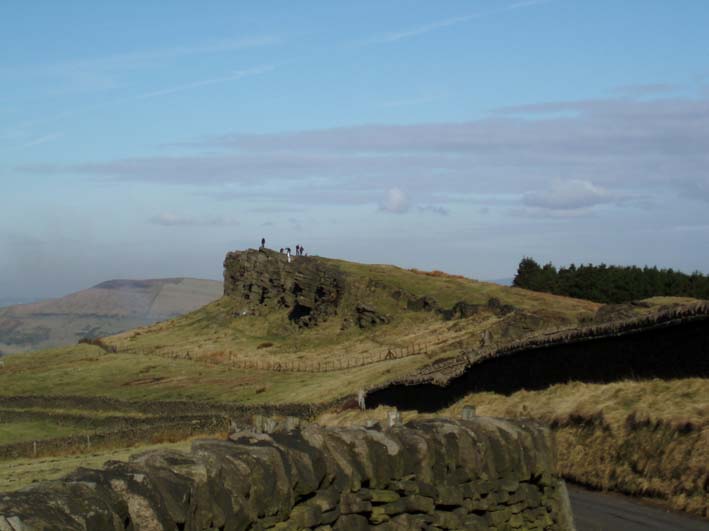 Windgather Rocks with the usual set of climbers.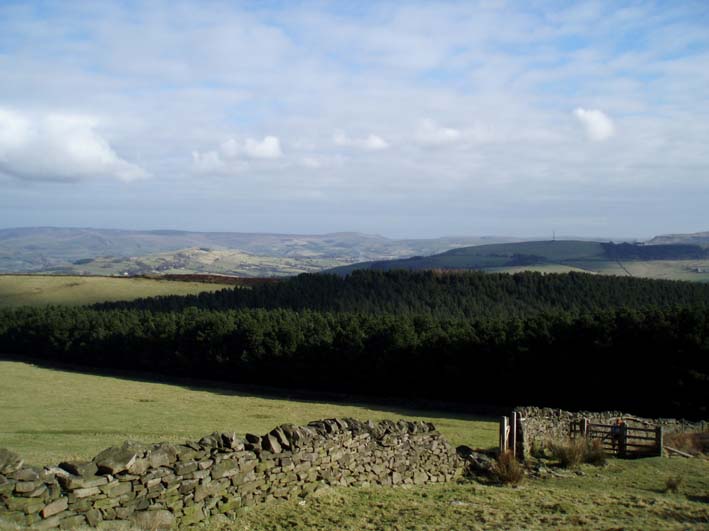 The view from Windgather Rocks in the direction of Chapel en le Frith.
Fernilee Reservoir.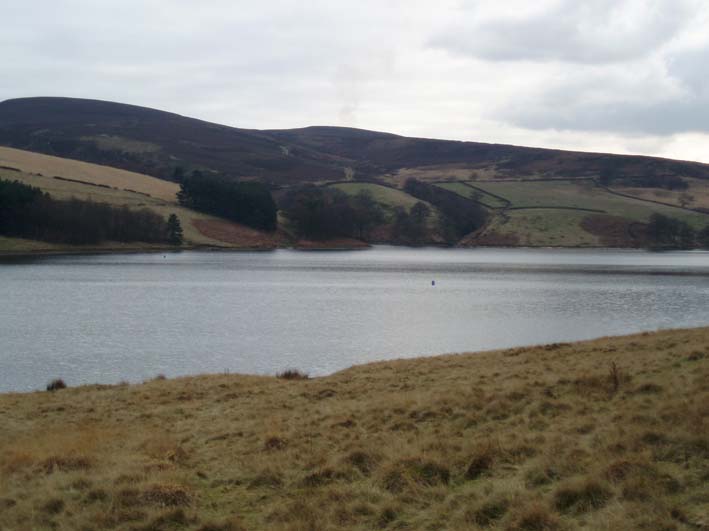 Errwood Reservoir with Wild Moor behind it.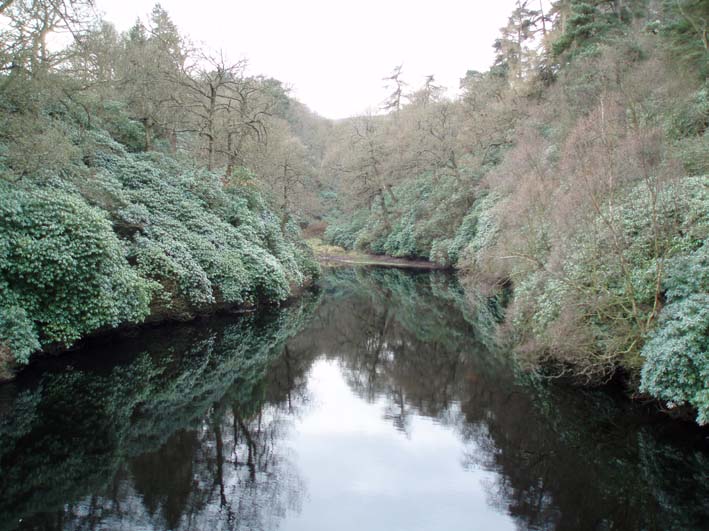 More reflections from Shooter's Clough Bridge.
Looking back towards Errwood Reservoir from the climb up to Shooter's Clough. As this was the longest walk
I had done for some months this climb at the end of it, whilst expected,
wasn't exactly welcome.
All pictures copyright © Peak Walker 2006-2023