Derwent Edges - Peak District Walk
Friday 17th February 2006
With the days getting longer I decided to make the most of the promised sunshine and headed for the Upper Derwent Valley for a walk along the Derwent Edges. Not surprisingly the weather wasn't as predicted so I had a walk that started in cloud and ended in glorious sunshine, with hail in-between. Despite the cloudy conditions at the start I still enjoyed some great views across both Bleaklow and Kinder Scout.
Start: Lay-by at Ladybower Reservoir on the A57 (SK 1961 8643)
Route: Ladybower Reservoir - Whinstone Lee Tor - White Tor - Dovestone Tor - Back Tor (TP) - Lost Lad - Greystones Moss - Derwent Reservoir - Ladybower Reservoir
Distance: 9.75 miles Ascent: 512 metres Time Taken: 5 hrs 10 mins
Weather: Sunny intervals to start with light rain later. Finishing in sun.
Pub Visited: None Ale Drunk: None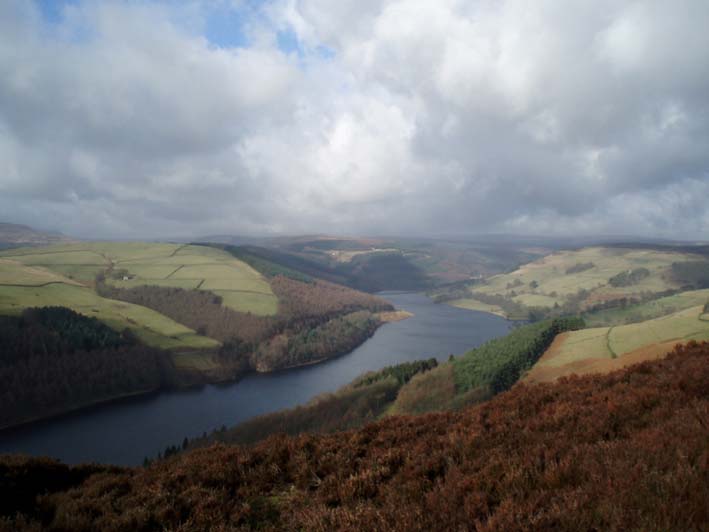 As I climbed Lead Hill Ladybower Reservoir came into view.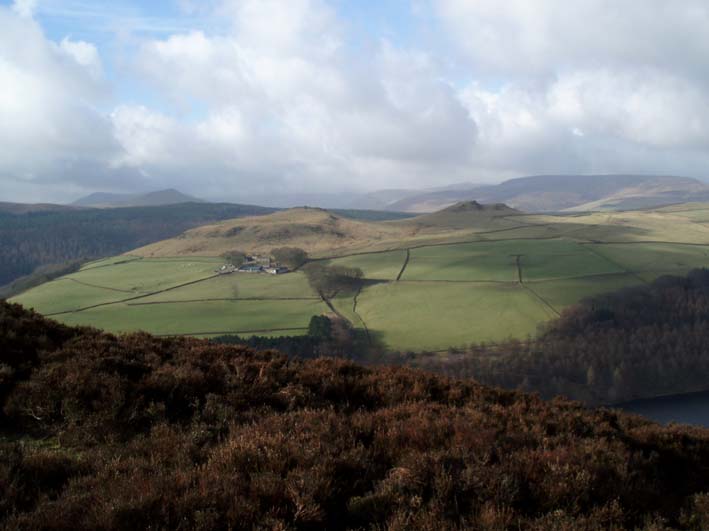 Although these two hills stand out only the one of the left has a name, Crook Hill.
From the top of Lead Hill Stanage Edge across Moscar Moor came into view.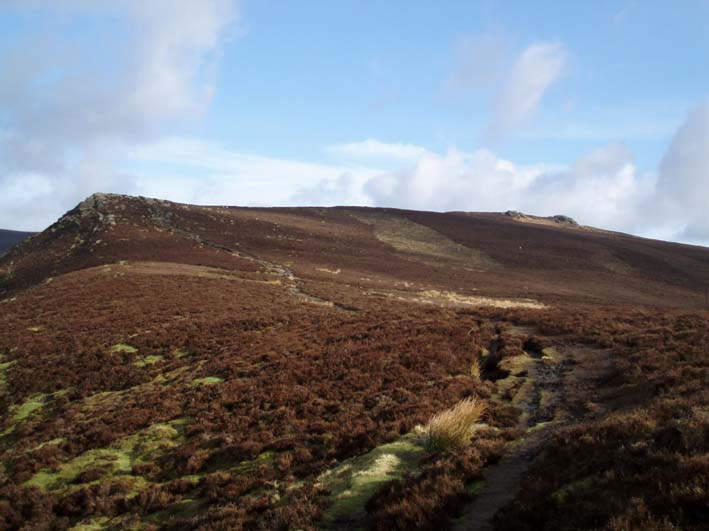 Whinstone Lee Tor (left) and the Hurkling Stones (right) were the first of many rocky outcrops I would visit today.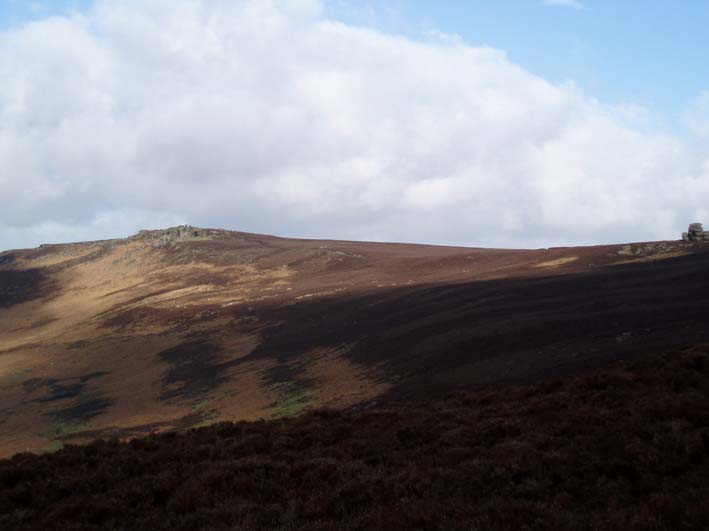 Looking along Derwent Edge towards White Tor from Whinstone Lee Tor.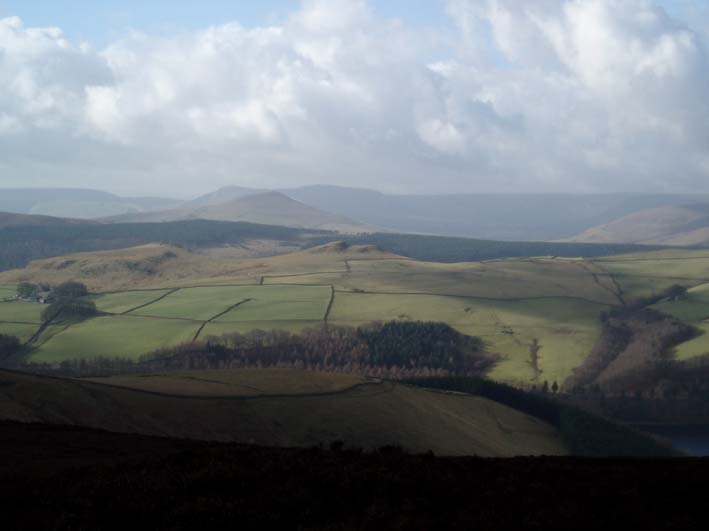 Lose Hill is the prominent hill behind Crook Hill, with Mam Tor behind Lose Hill and Rushup Edge to the right.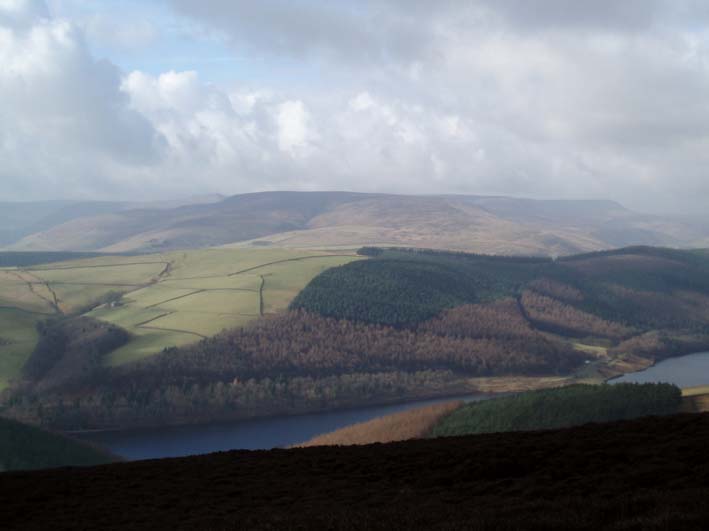 Kinder Plateau is visible across Ladybower Reservoir.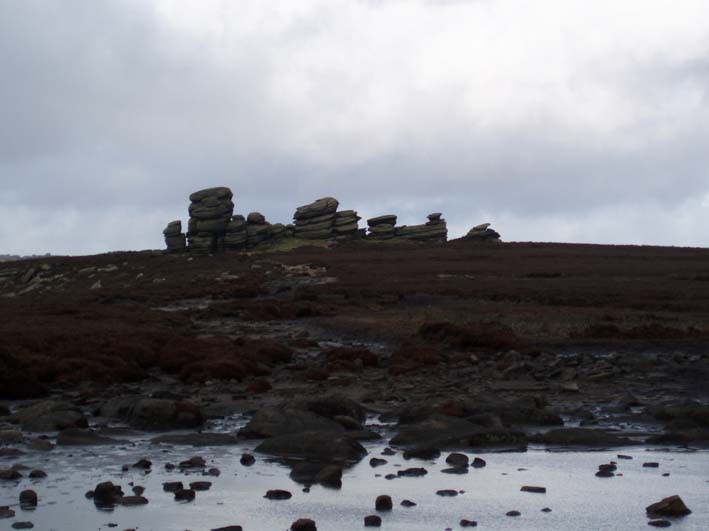 Wheel Stones.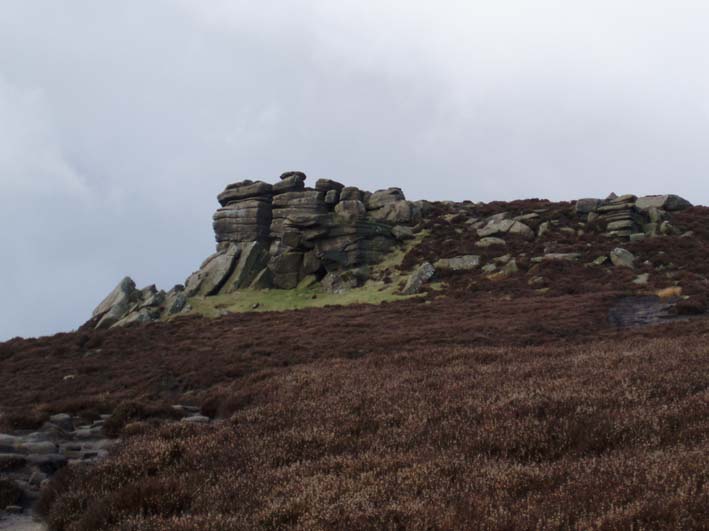 White Tor.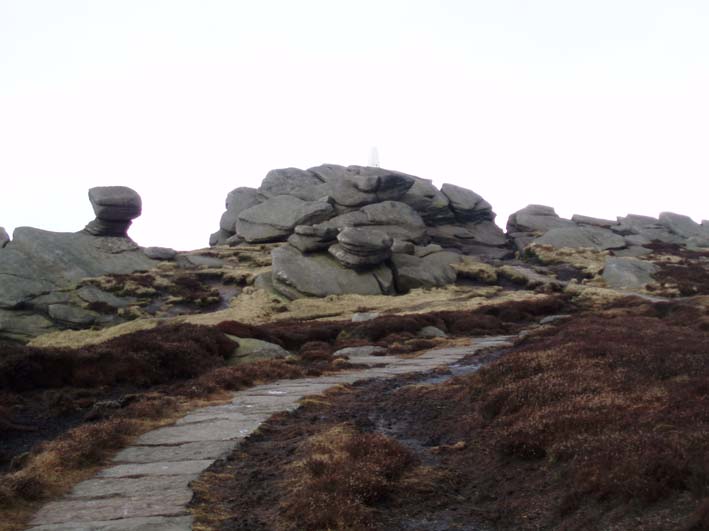 As I approached Back Tor trig I was walking in a hailstorm.
Back Tor from the path to Lost Lad.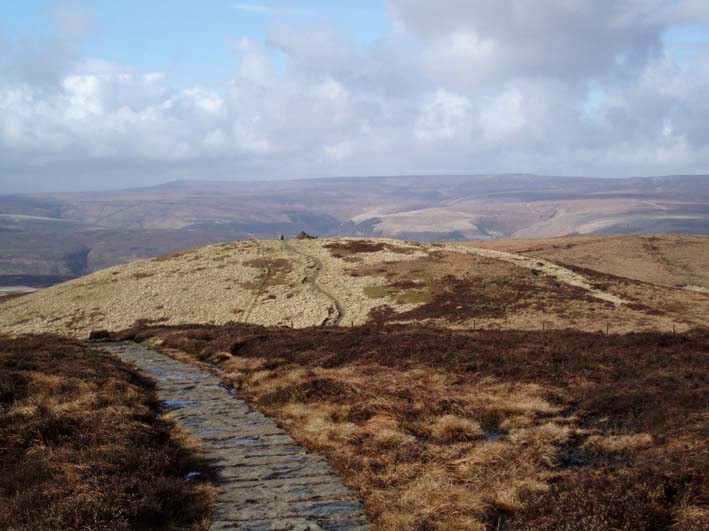 Lost Lad is marked by the cairn with a view behind it that goes across the Derwent Valley as far
as Bleaklow Stones. Only 10 minutes earlier I had been walking in a hailstorm!!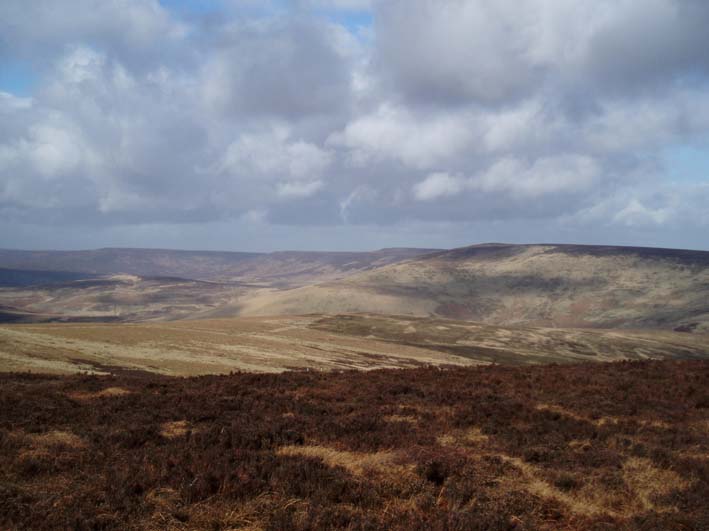 From Lost Lad a view of Howden Edge.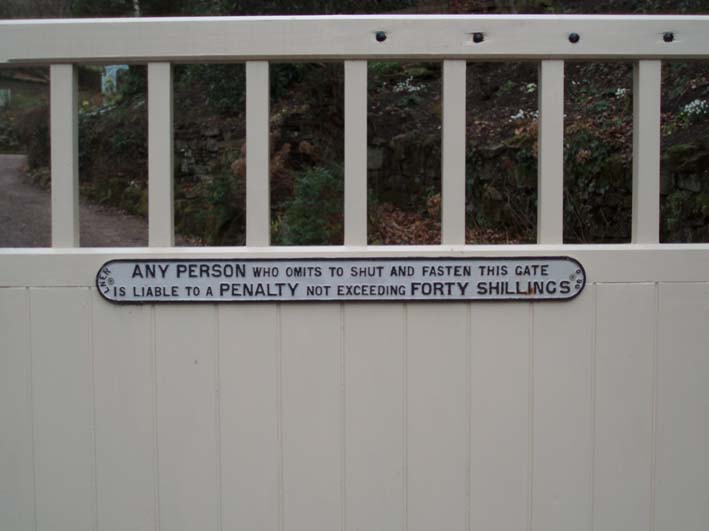 An interesting gate sign attracts my attention as I walk by the side of Ladybower Reservoir.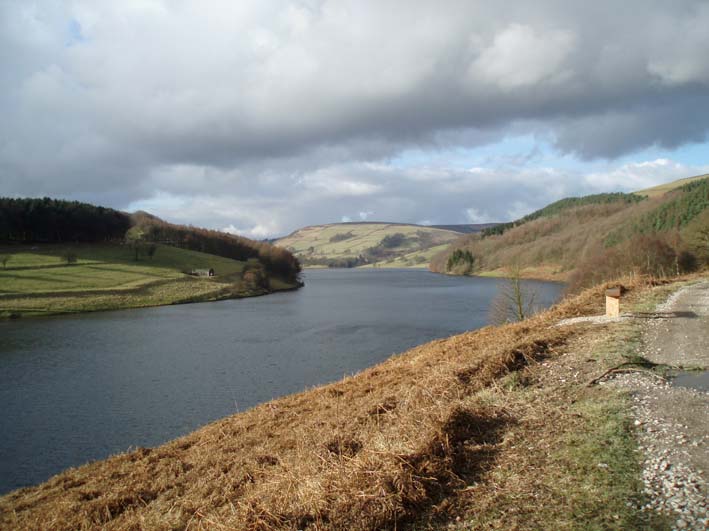 Looking up Ladybower Reservoir.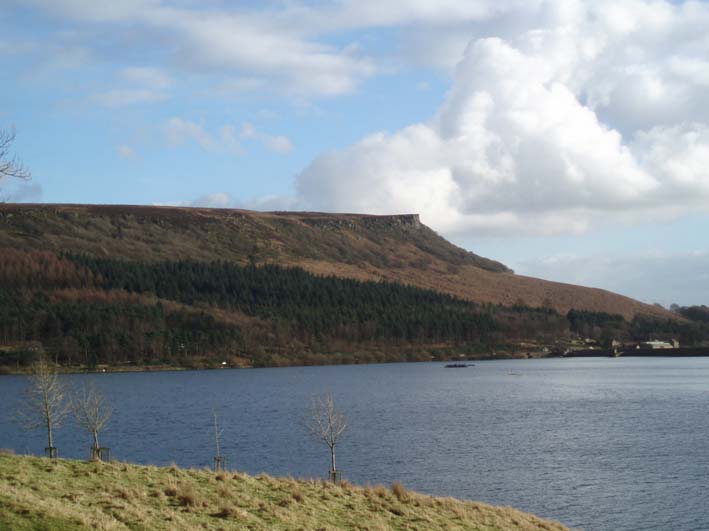 Bamford Edge across Ladybower Reservoir.
All pictures copyright © Peak Walker 2006-2023