Redmires Reservoir - Peak District Walk
Saturday 4th March 2006
Another brilliant winter's day with clear blue skies and little wind. A walk with my sister Carol and Mark along Stanage Edge, so as that they could enjoy the views of Kinder Scout and Bleaklow in the snow without too much climbing involved, as Carol was feeling somewhat under the weather.
Start: Hollin Bank car park (SK 2374 8383)
Route: Hollin Bank car park - Stanage Edge - High Neb (TP) - Moscar Flat - Head Stone Bank - Redmires Reservoir - Stanedge Pole - Hollin Bank car park
Distance: 8.75 miles Ascent: 403 metres Time Taken: 5 hrs
Weather: Clear blue skies, warm in the sun.
Pub Visited: None Ale Drunk: None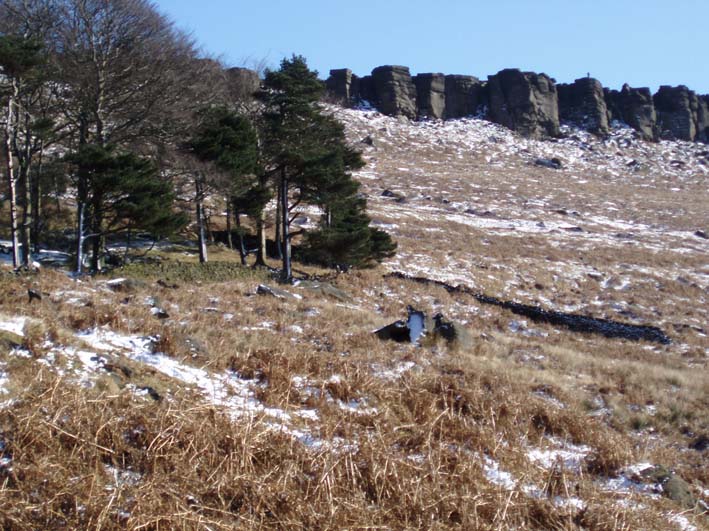 Stanage Edge from the car park. The path up to the top was icy until we got near to the top
where the warm sun meant a clear dry path.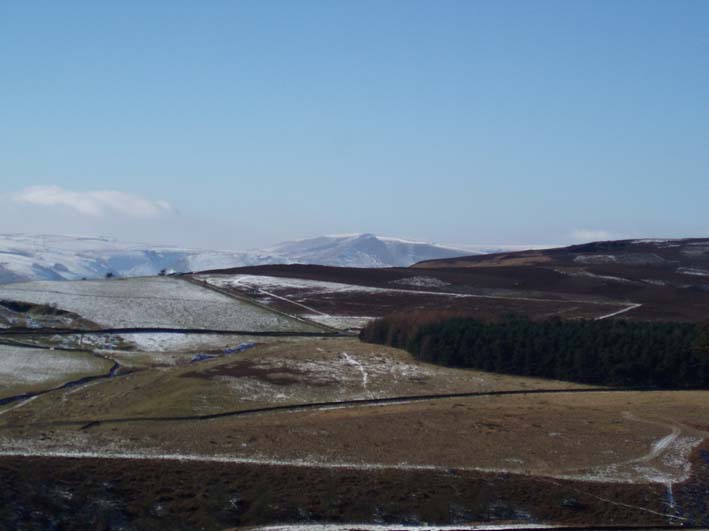 From Stanage Edge, Mam Tor covered in snow.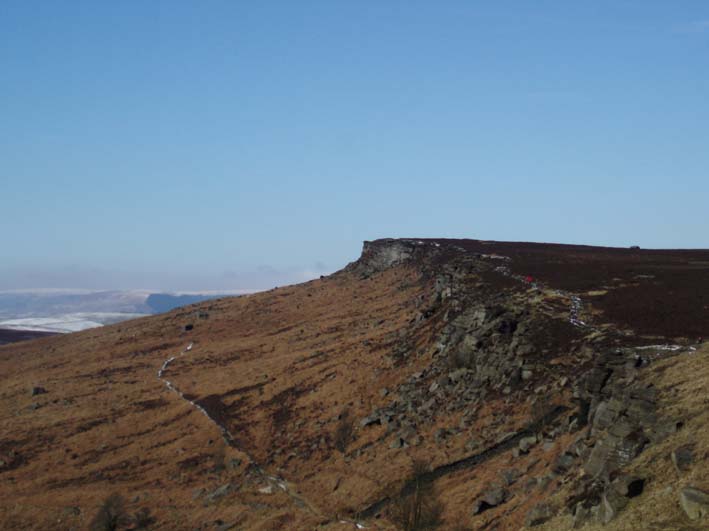 Our route along Stanage Edge with a snow covered Bleaklow visible behind.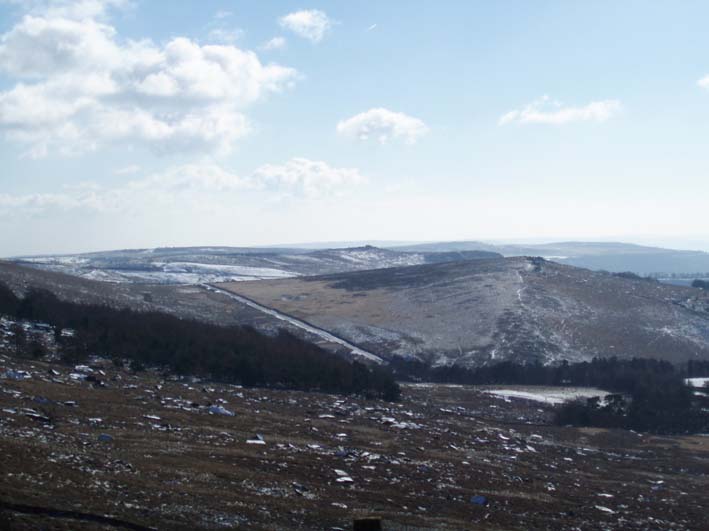 Higger Tor (centre) behind Cattis-side Moor (right) from Stanage Edge.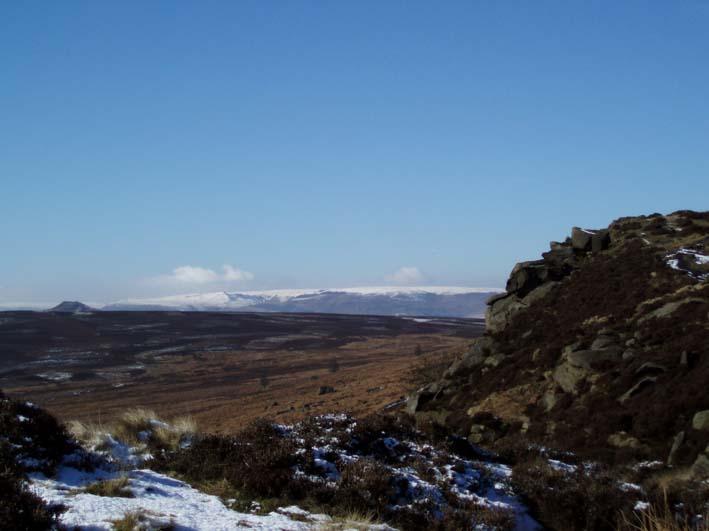 A clear Win Hill (left) with a snow covered Kinder Scout behind.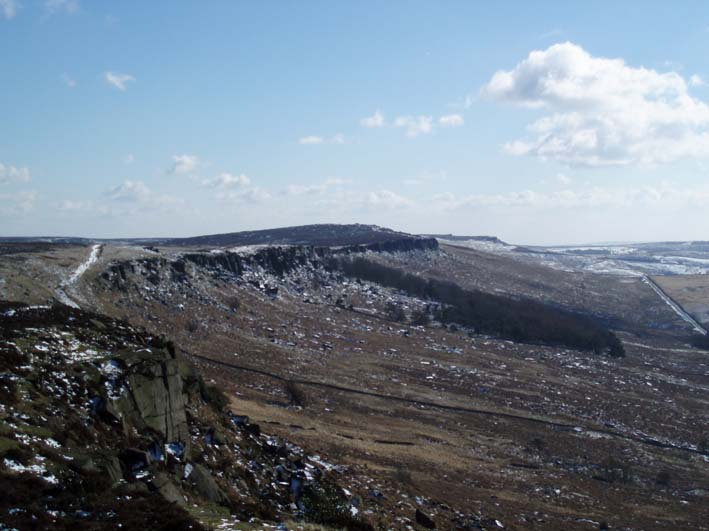 Looking back along Stanage Edge from High Neb trig point.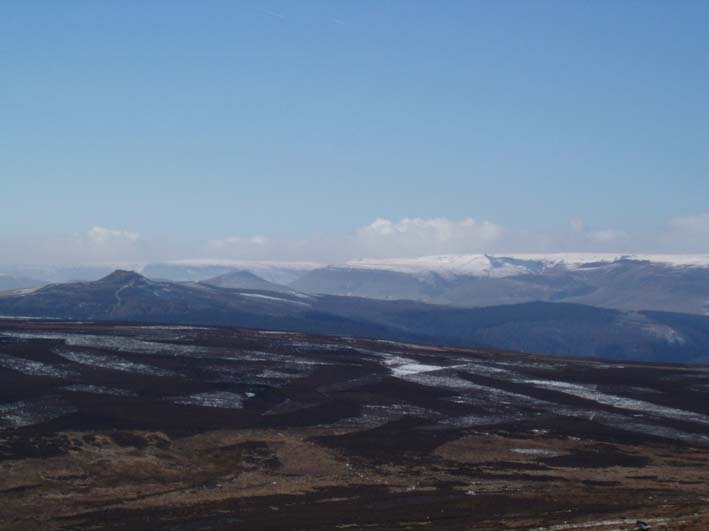 Looking across Bamford Moor from Stanage Edge: Win Hill (left) Lose Hill (centre) and Kinder Scout.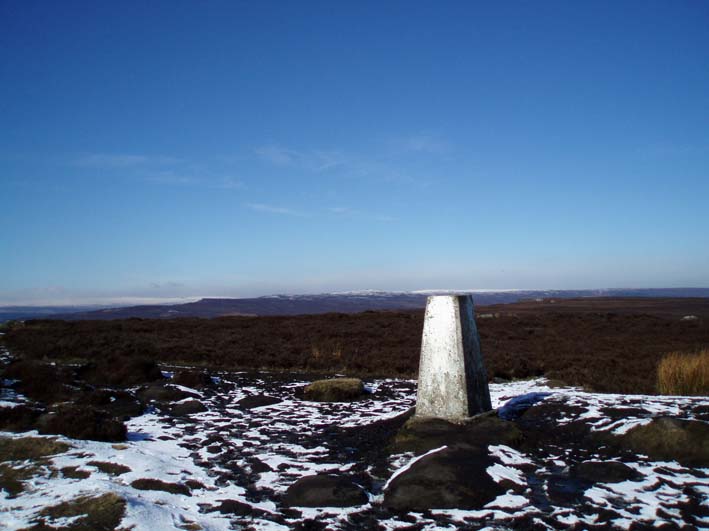 High Neb trig point with Derwent Edge behind and a snowy Bleaklow in the distance.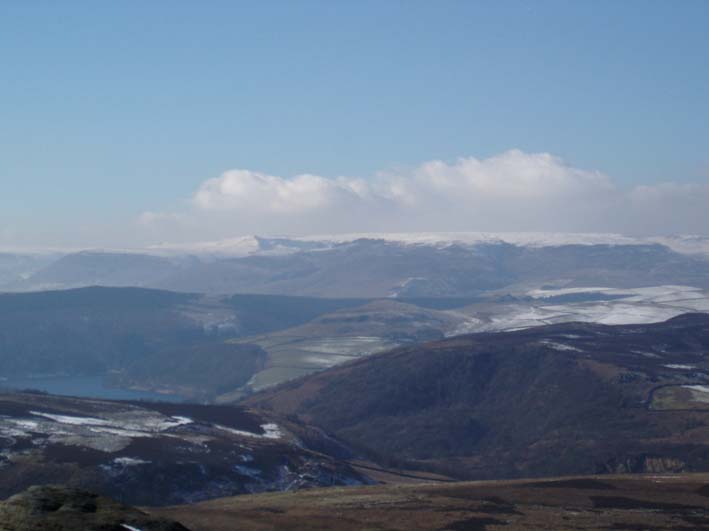 Ladybower Reservoir is visible with Kinder Scout behind it.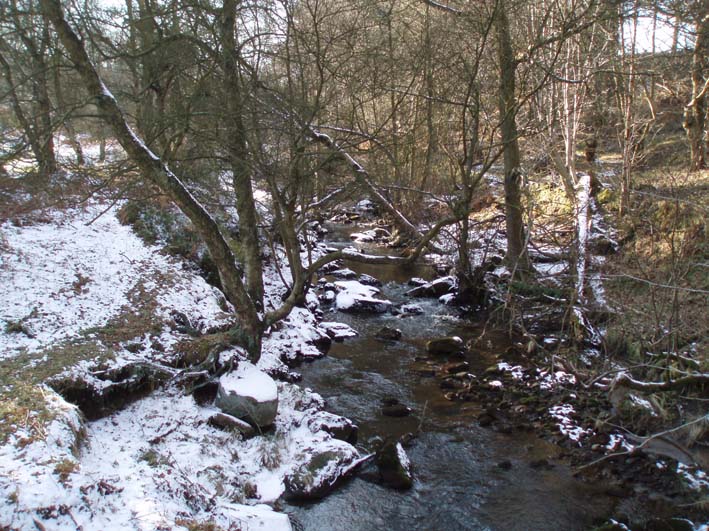 A wintry scene at Hollow Meadows Brook.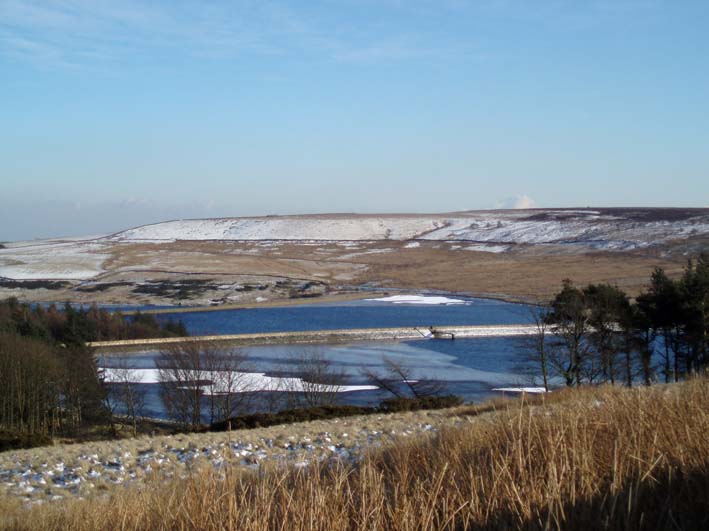 Redmires Reservoirs still partly frozen.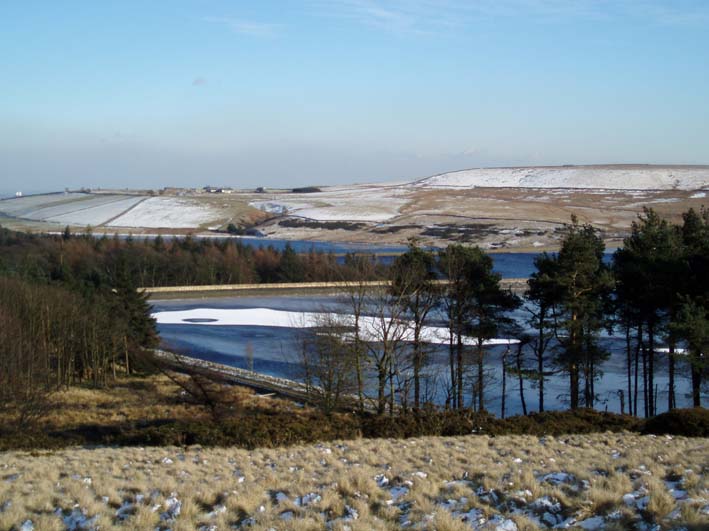 Redmires Reservoirs.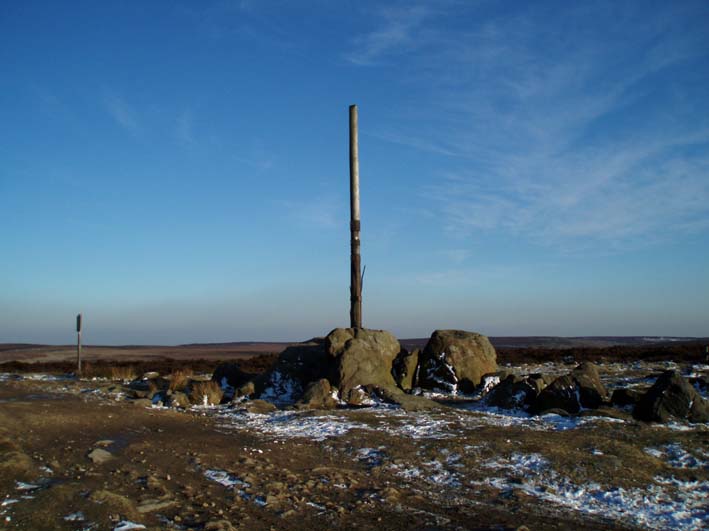 Stanedge Pole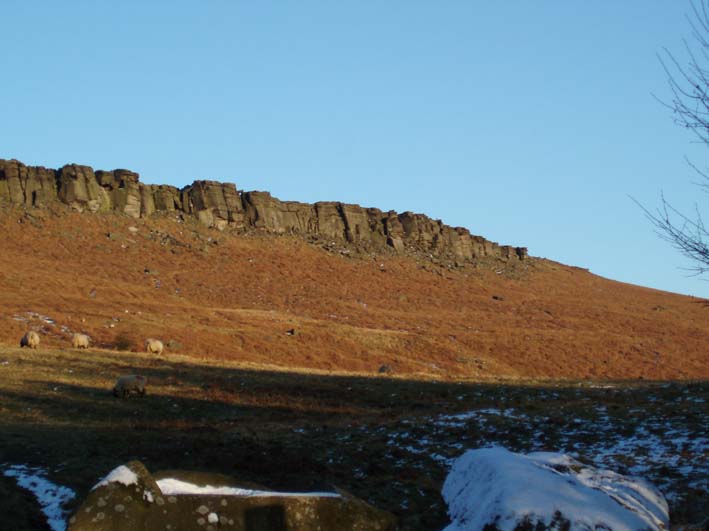 Stanage Edge from the car park 5 hours after we started, now minus the snow.
All pictures copyright © Peak Walker 2006-2023