Longstone Moor - Peak District Walk
Monday 20th March 2006
After a week when a variety of events meant I wasn't able to get out walking only the most horrendous weather would have stopped me going out today. After the recent cold spell it was felt quite warm until I stopped to eat my sandwiches, when my fingers quickly let me know how cold it still was. The overcast sky meant the views weren't as clear as they can be on this walk, add to that me having a stupid idea about the settings on my camera and the quality of the pictures isn't great. I guess that's my excuse for doing this walk again in the near future, as this walk gives you some fabulous views of the edges.
Start: Eyam village car park (SK 2159 7671)
Route: Eyam - Stoney Middleton - Coombs Dale - Black Harry Gate - Longstone Edge - Longstone Moor - Housley - Eyam
Distance: 8.5 miles Ascent: 430 metres Time Taken: 4 hrs 10 mins
Weather: Cool, overcast with a damp feel to the air.
Pub Visited: None Ale Drunk: None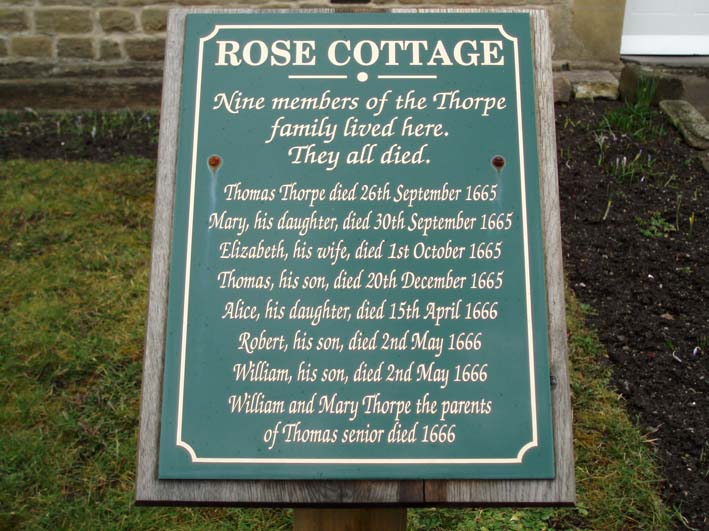 One of the signs outside of the Plague Cottages, in the village of Eyam, recalling the victims of the plague.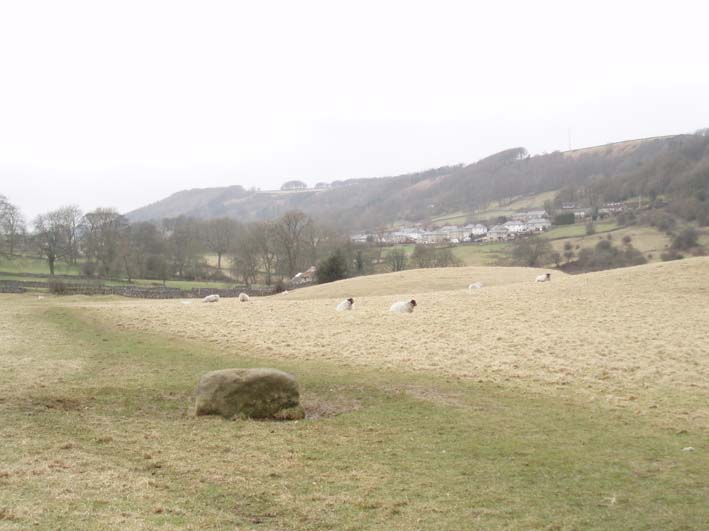 The Boundary Stone which no villager went past whilst the plague was in Eyam.
Eyam and Eyam Edge in the background.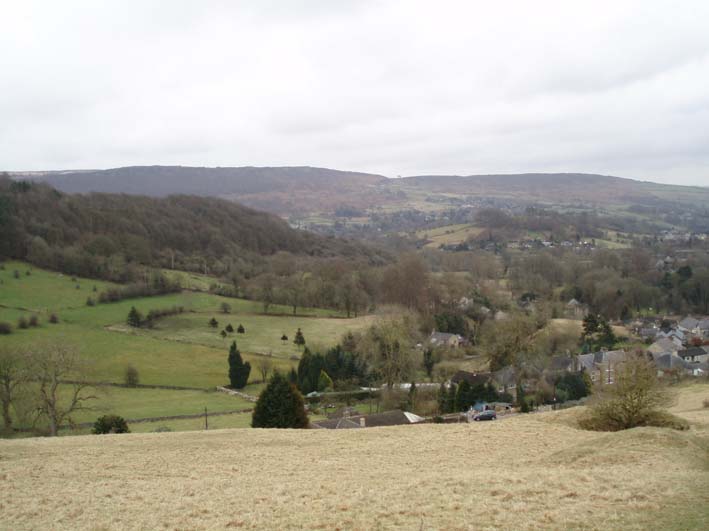 The only decent shot of the Edges (Froggatt left and Curbar right) from the path to Stoney Middleton from Eyam.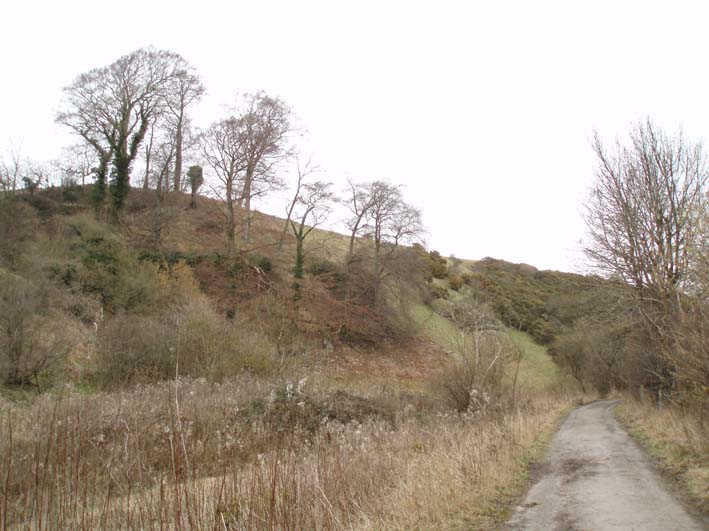 Coombs Dale. No shots of the stream that runs down the dale as it was a filthy brown colour.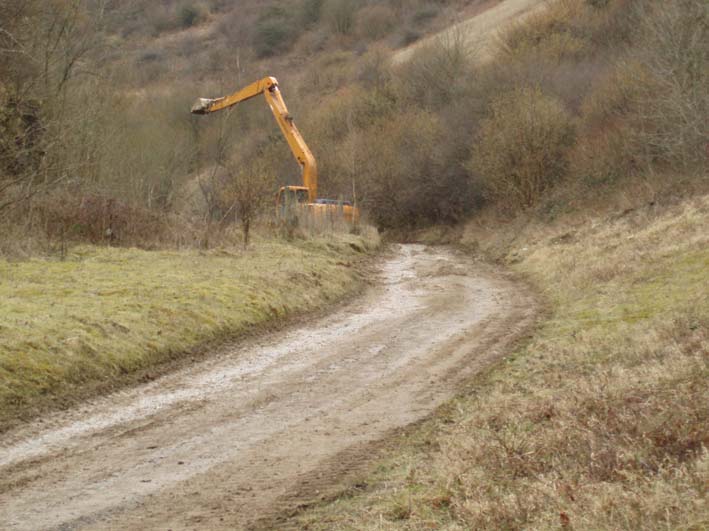 An unexpected sight which probably explains why the stream is so filthy. I had to avoid a dumper
truck further up the path. From here on I was walking in a near river where the path should have been.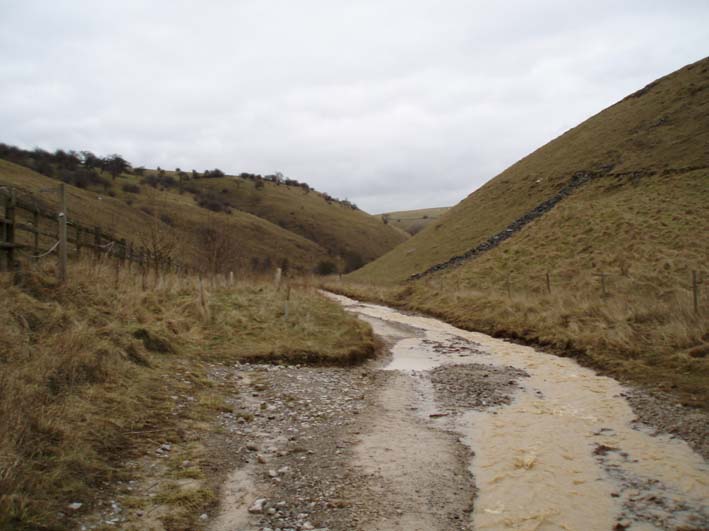 The effect of the digger and dumper truck on the path in Coombs Dale are clearly visible.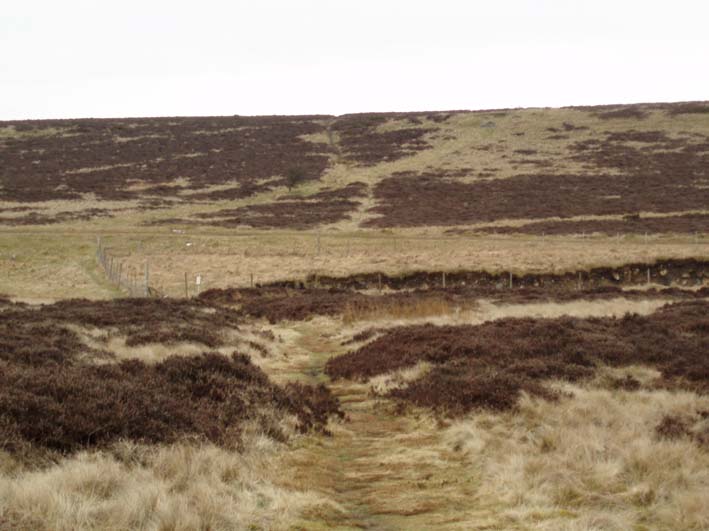 Looking up to the highest point on Longstone Moor...........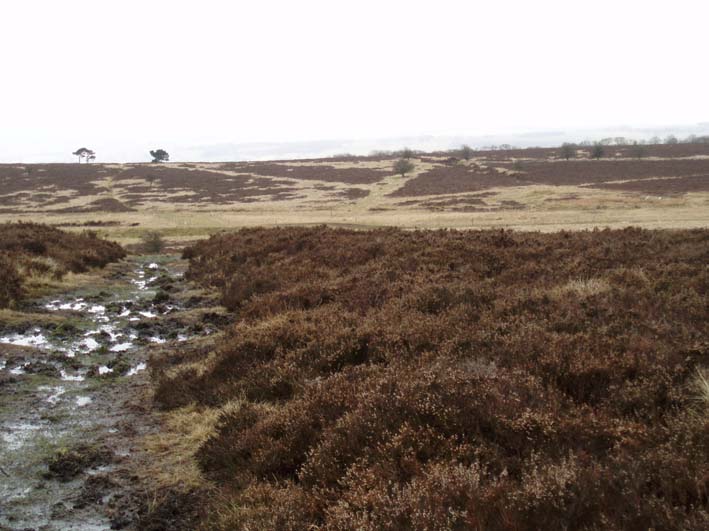 ......... and looking back down.
Win Hill from Longstone Moor.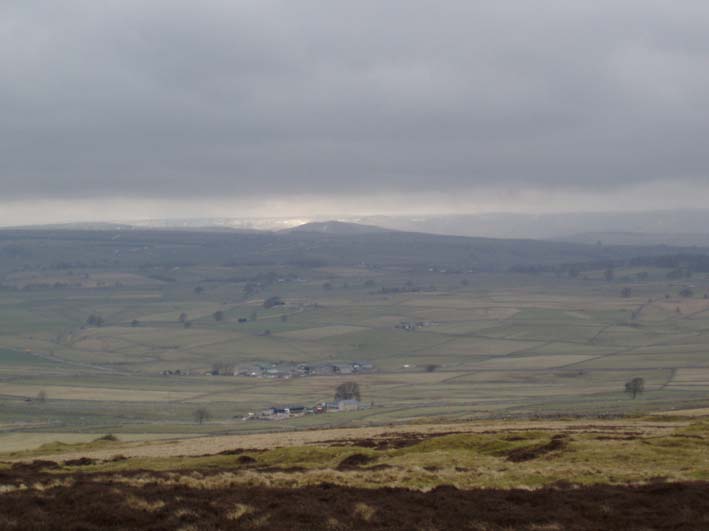 Kinder Plateau is visible thanks to the snow that is still on it. The hill in front of the plateau is probably Mam Tor.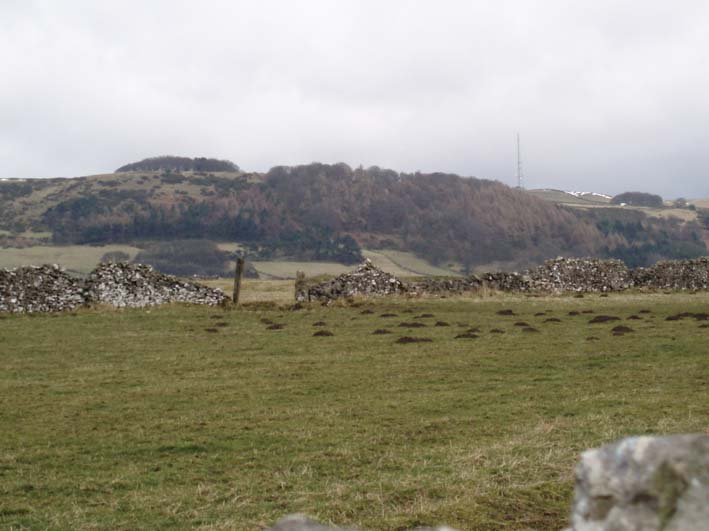 Eyam Edge from the Housley to Eyam lane. The mast shows the location of Eyam Moor.
All pictures copyright © Peak Walker 2006-2023