Raise - Lake District Walk
Wednesday 29th March 2006
The rain finally stopped today so we made the most of the clear skies and headed up high onto the Helvellyn Massif and the Dodds. It was the first time I had been anywhere near Helvellyn since breaking my leg 4 years earlier when descending from the summit and at first my legs felt like jelly and I wasn't sure I really wanted to carry on. Once we cleared the early stretch of path and started up the slopes of Brown Crag all bad memories were forgotten as the views opened up around us. It was one of those days that more than makes up for the previous two days of rain, my only regret was that I can't (yet) name all of the summits that I could see from the tops.
Start: Kings Head Inn (NY 3337 1707)
Distance: 8.5 miles Ascent: 971 metres Time Taken: 7 hrs
Weather: Blue sky with some high clouds.
Pub Visited: Kirkstile Inn (Loweswater) Ale Drunk: Loweswater Brewery, Grasmoor Dark Ale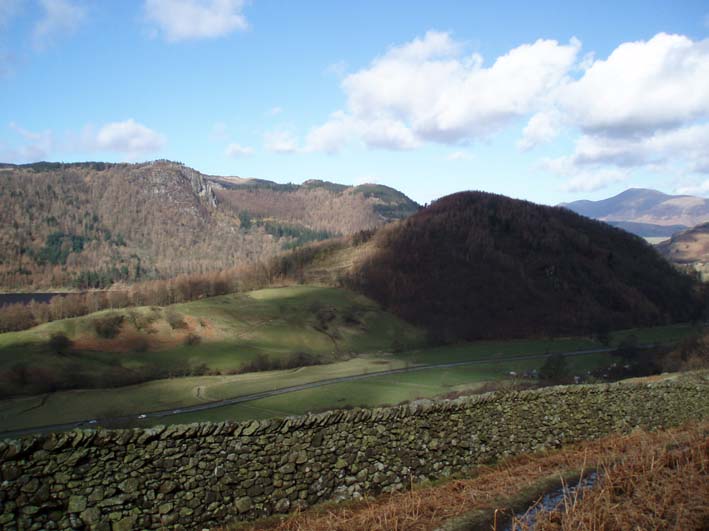 Raven Crag and Great How from the footpath to Brown Crag.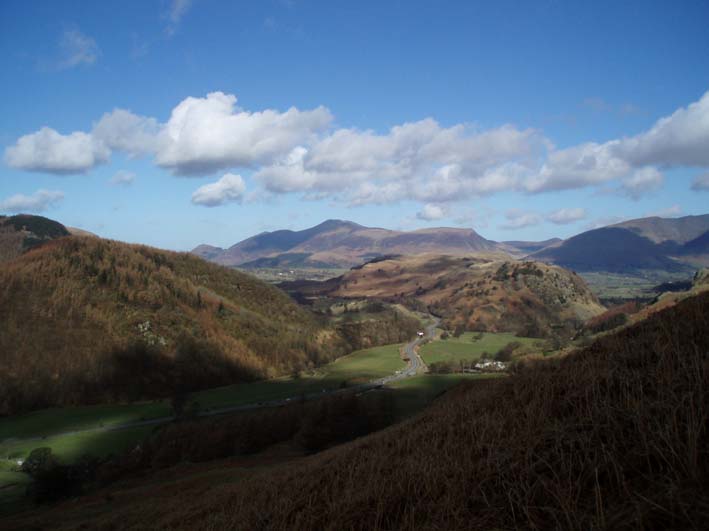 High Rigg (centre) with St John's in the Vale to its right and Skiddaw behind.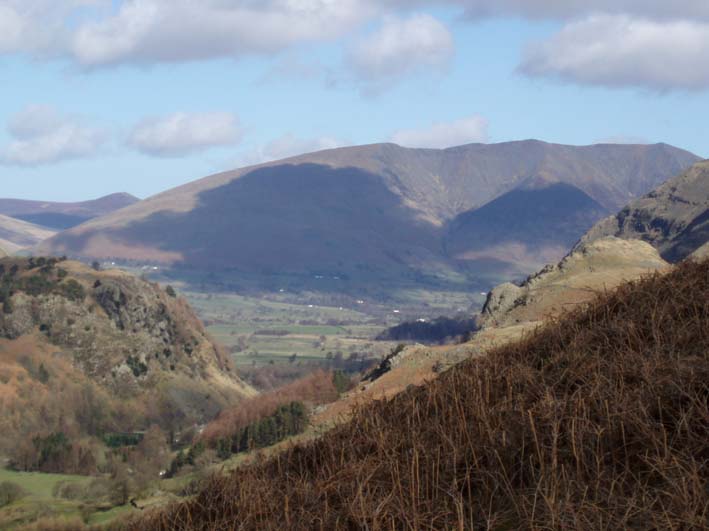 Blencathra and St John's in the Vale from the ascent to Brown Crag.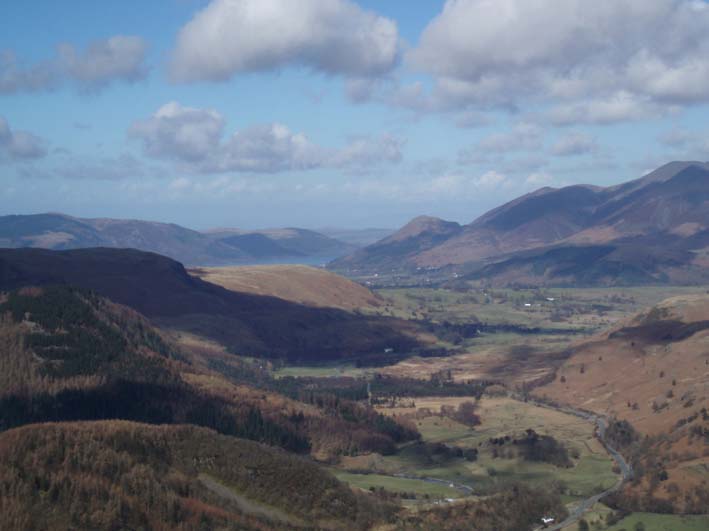 As we climb higher Bassenthwaite Lake appears behind Skiddaw.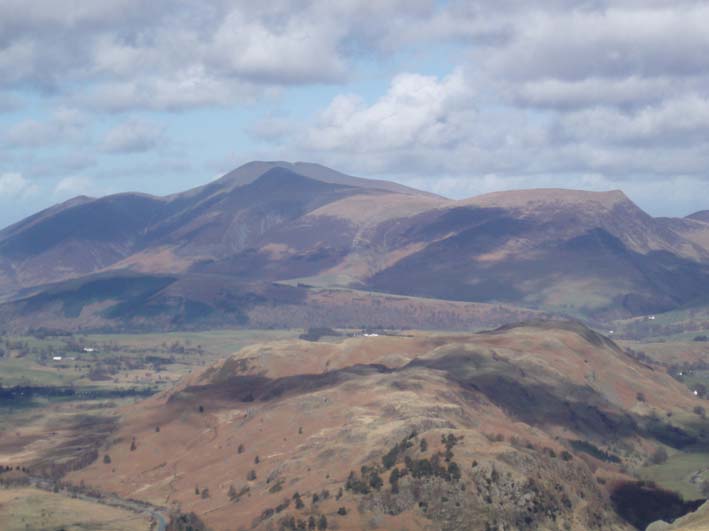 Looking across High Rigg to Skiddaw.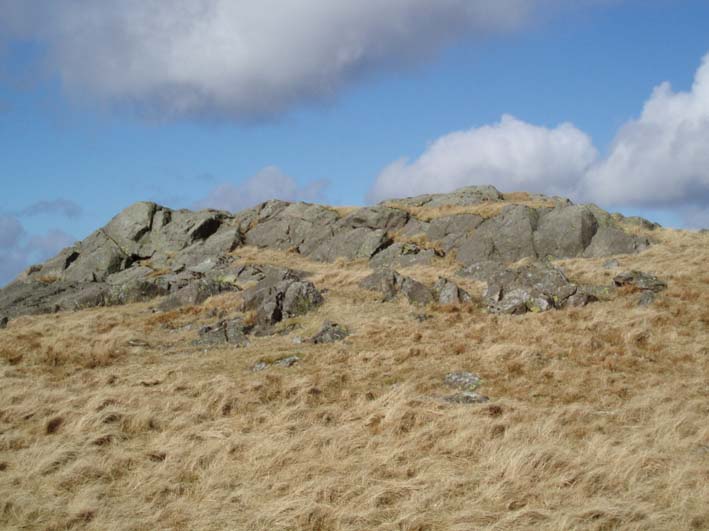 The summit of Brown Crag.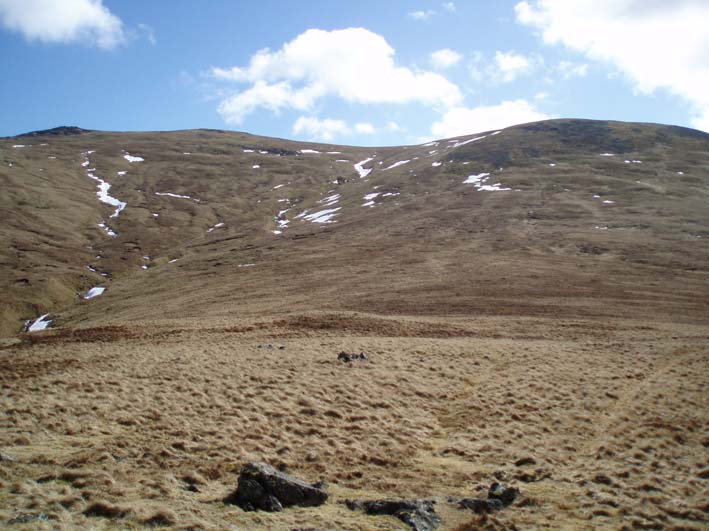 From Brown Crag the first stage of the climb to White Side's summit is visible with the summit of Raise to the left.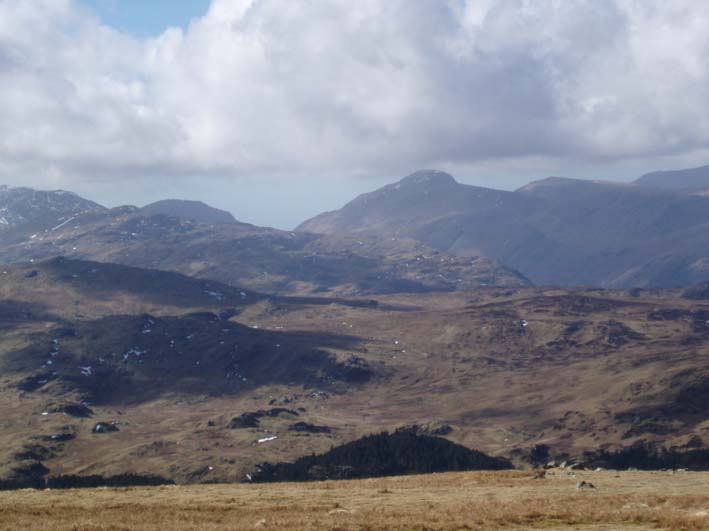 The view across Thirlmere from White Side.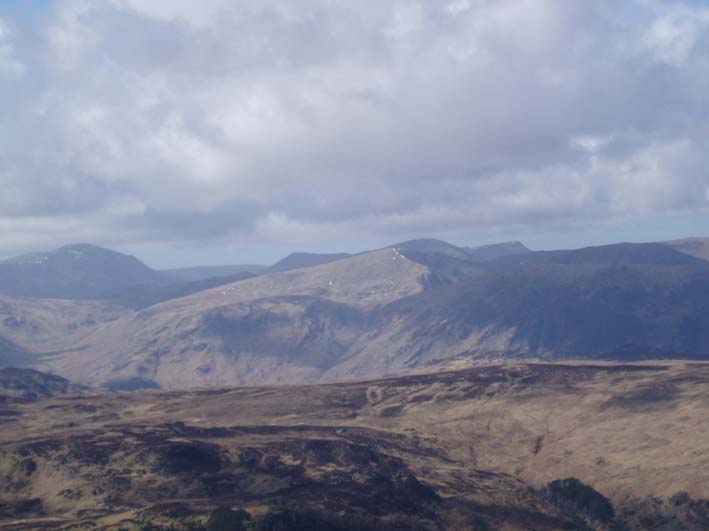 Looking south west from White Side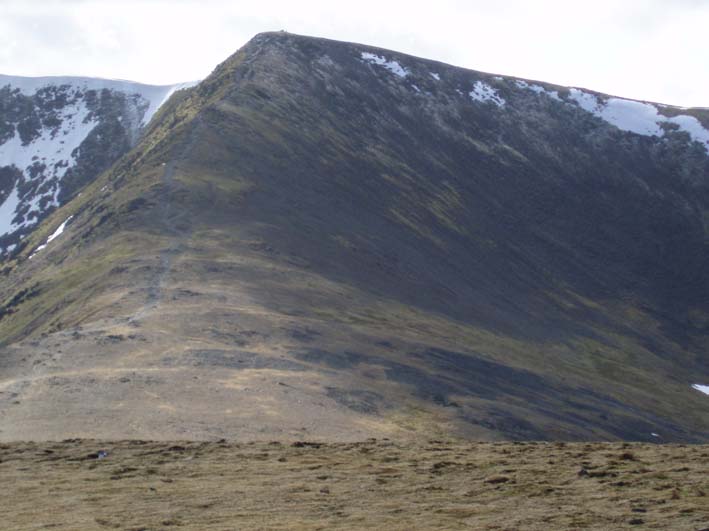 Lower Man on Helvellyn from White Side.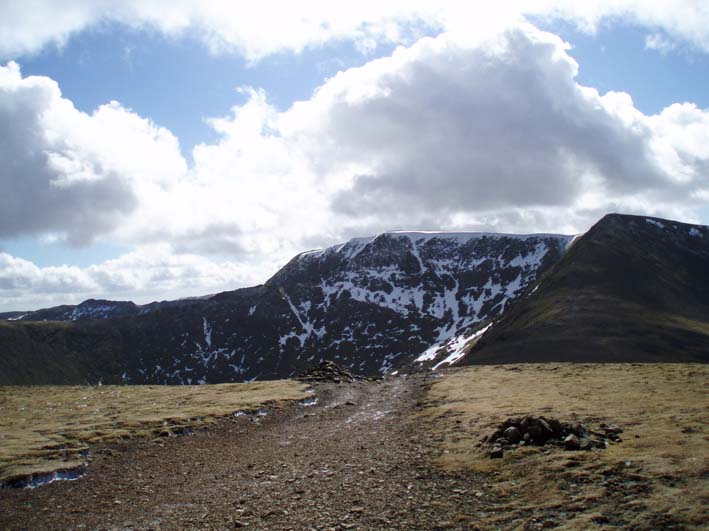 From White Side, Helvellyn with Swirral Edge (centre) and Striding Edge visible in the background.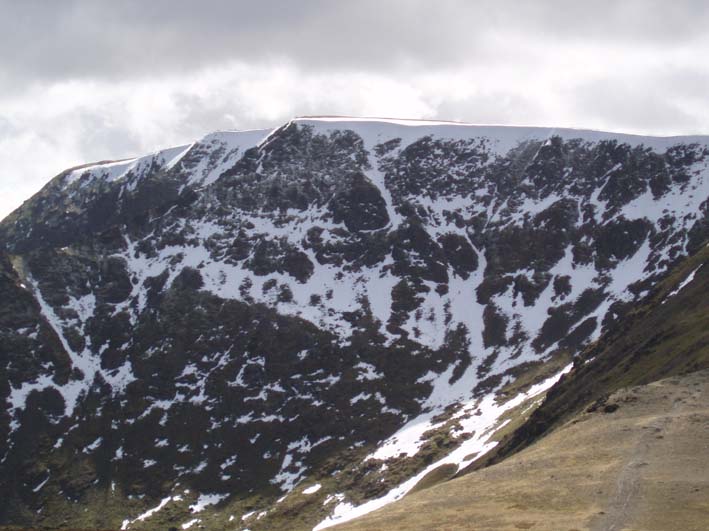 Helvellyn up close.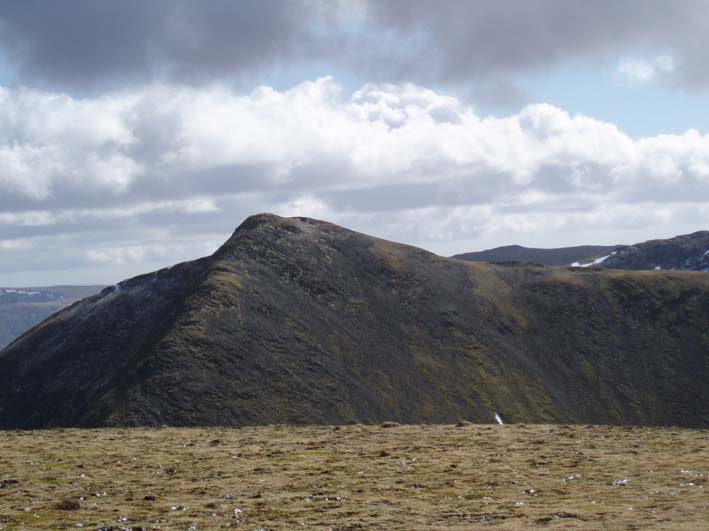 Catstye Cam from White Side.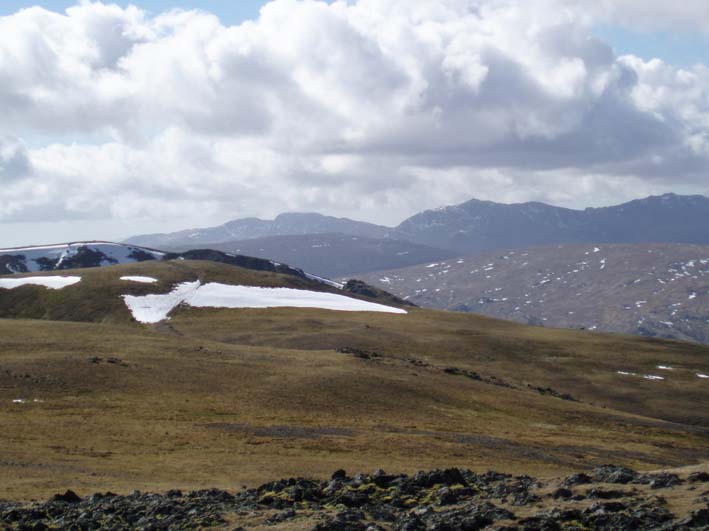 White Side summit from Raise.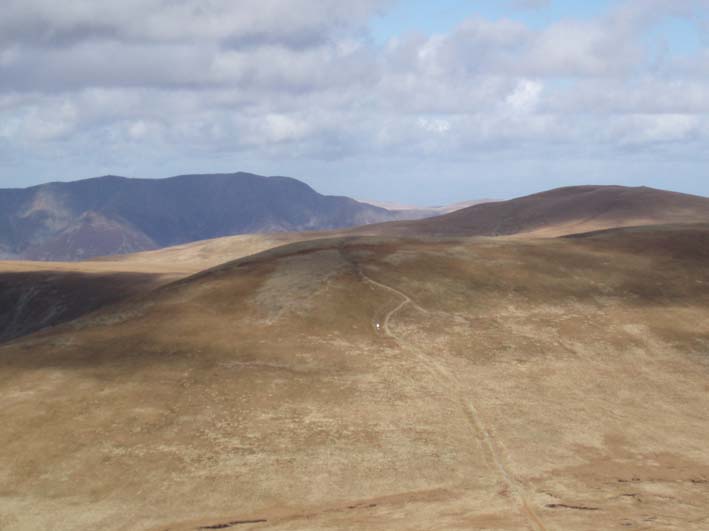 The Dodds, with Sticks Pass below and Blencathra behind, from Raise.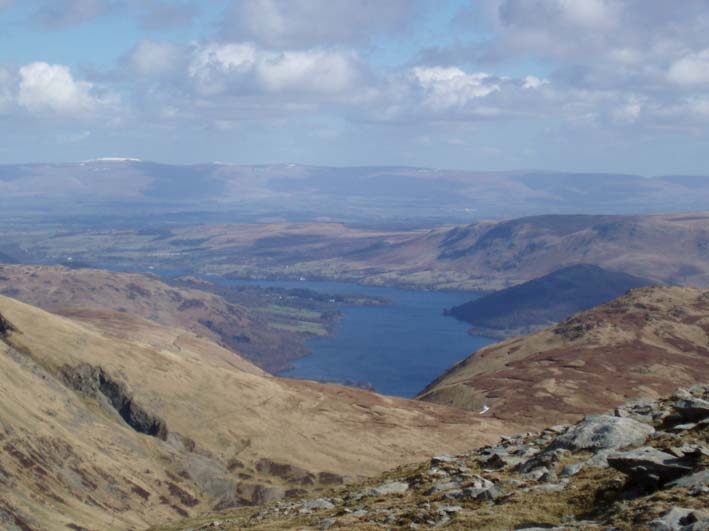 Ullswater came into view as we started to descend from Raise.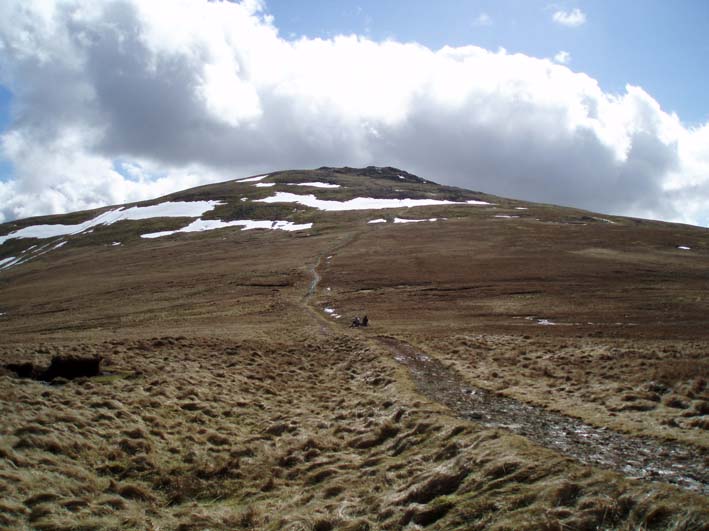 Raise summit from the ascent to Stybarrow Dodd.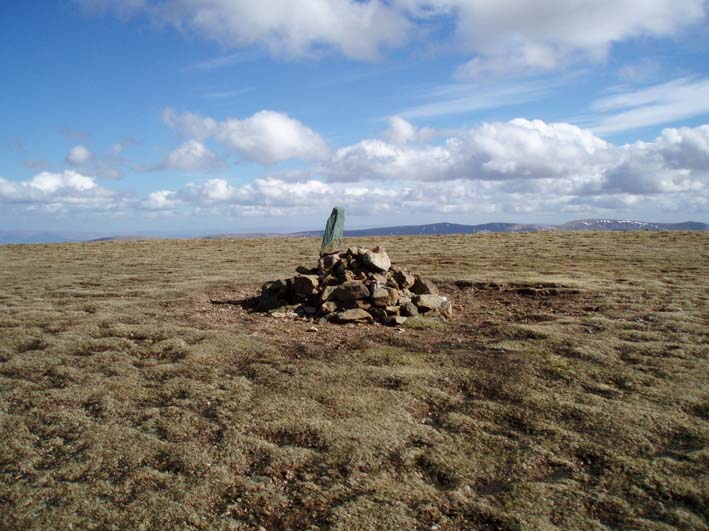 Stybarrow Dodd's summit.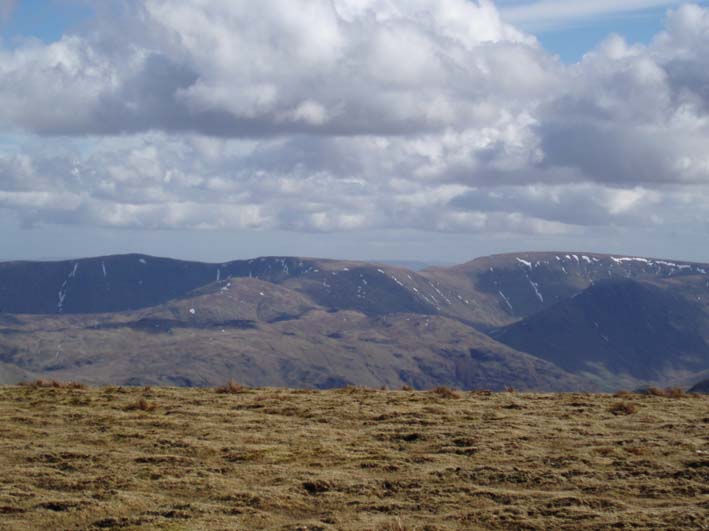 The view across Ullswater from Stybarrow Dodd summit.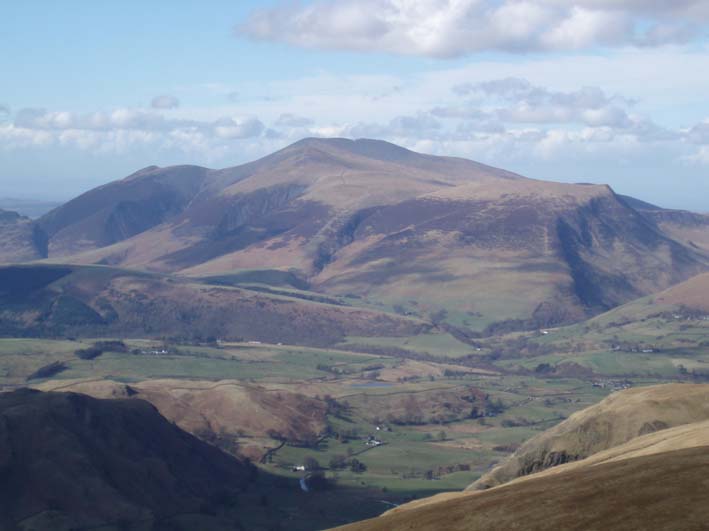 Skiddaw from the summit of Watson's Dodd.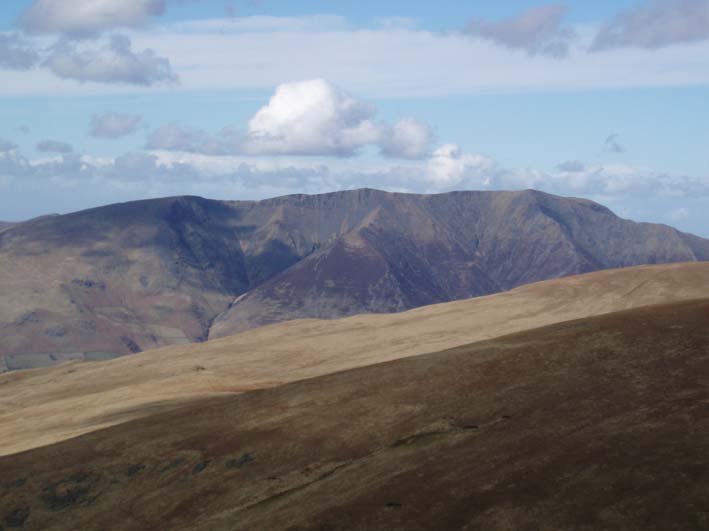 Blencathra from the summit of Watson's Dodd.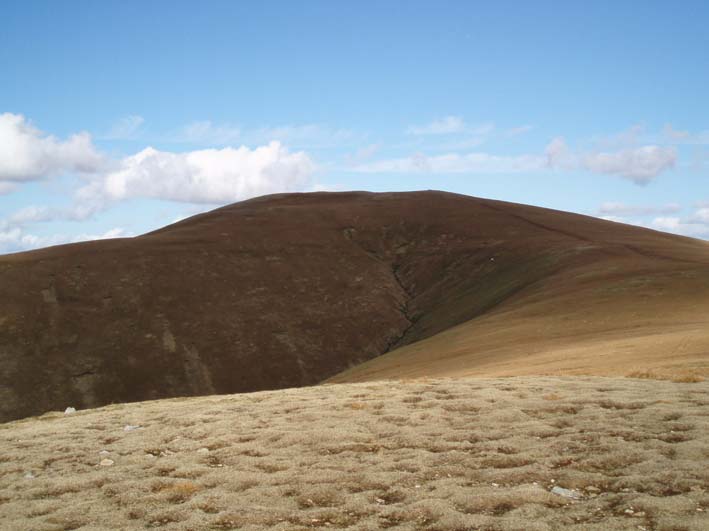 Great Dodd from the summit of Watson's Dodd.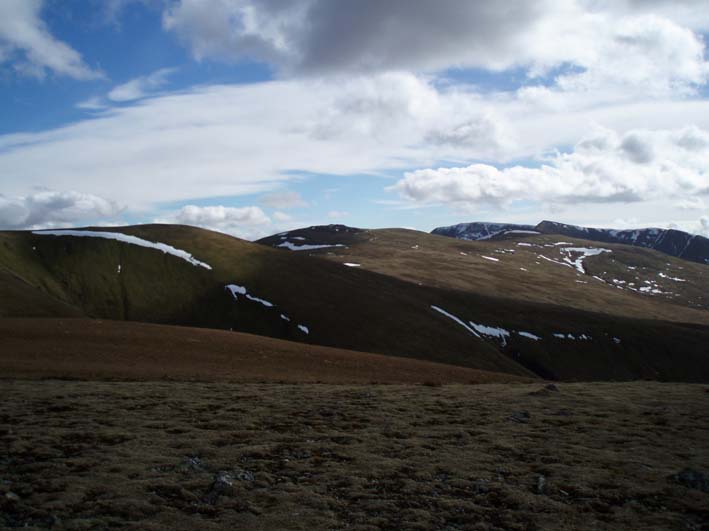 Looking back to Stybarrow Dodd with Raise, White Side and Helvellyn visible from Watson's Dodd.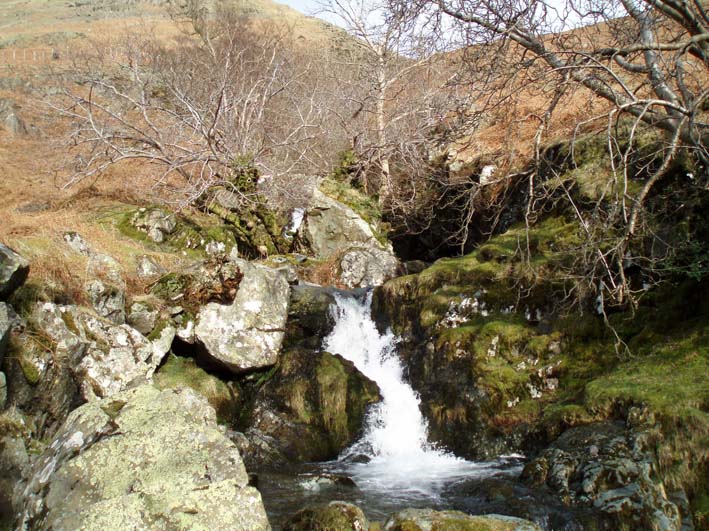 Sty Beck Fall a welcome sight as we reach the bottom of Sticks Pass.
All pictures copyright © Peak Walker 2006-2023