Bleaklow - Peak District Walk
Friday 14th April 2006
Today we went back to do the walk we had to abandon in February due to the amount of snow on the top of Bleaklow, we couldn't have chosen a more different day. Despite the Bank Holiday crowds that we had seen on our way to the start of the walk we actually saw very few people all day, possibly because so much of the route was not on established paths which certainly slowed us down.
Start: Old Glossop (SK 0450 9477)
Route: Old Glossop - Doctor's Gate (Path) - Higher Shelf Stones (TP) - Hern Stones - Bleaklow Head - Wildboar Grain - Glossop Low - Old Glossop
Distance: 9.25 miles Ascent: 593 metres Time Taken: 6 hrs 45 mins
Weather: High cloud clearing during the day to leave blue skies and warm sunshine.
Pub Visited: The Crown, Matlock Ale Drunk: Shepherd Neame, Spitfire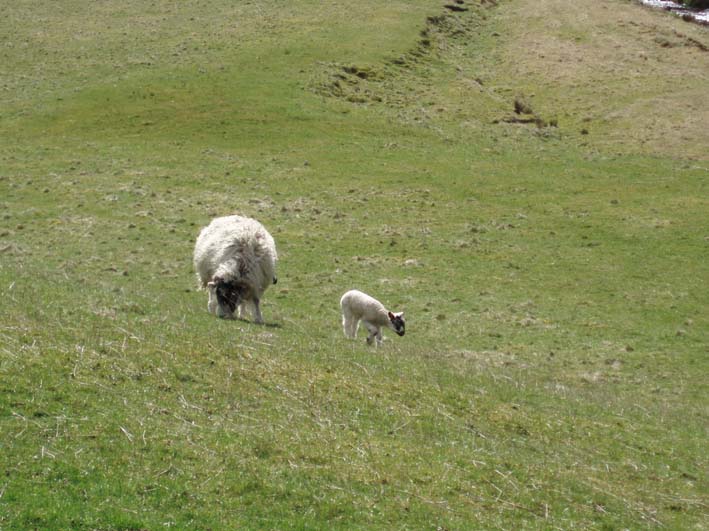 As we started along Doctor's Gate path we saw our first lambs of the year.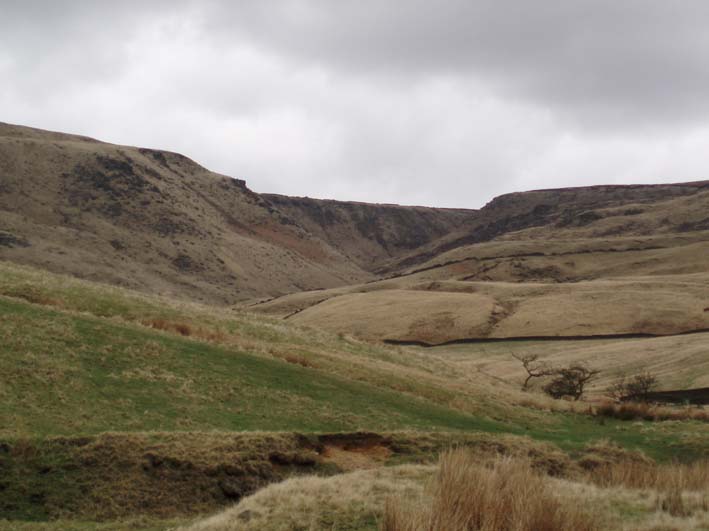 The view up towards Bleaklow from the start of Doctor's Gate Path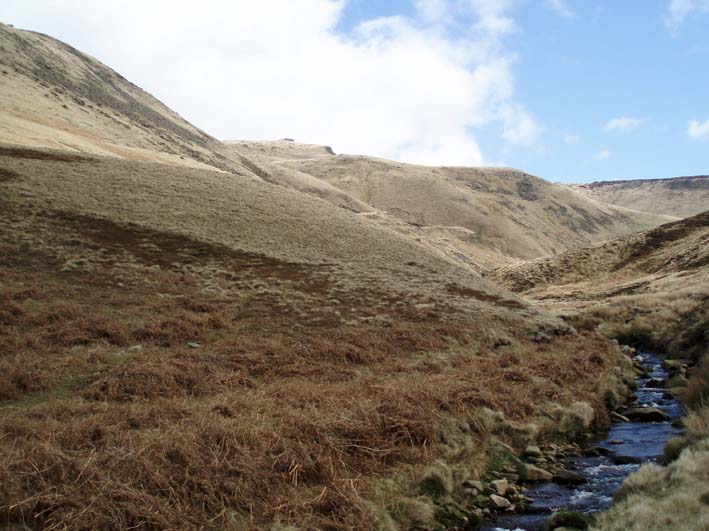 After we crossed the footbridge Lower Shelf Stones could just be made out to the left.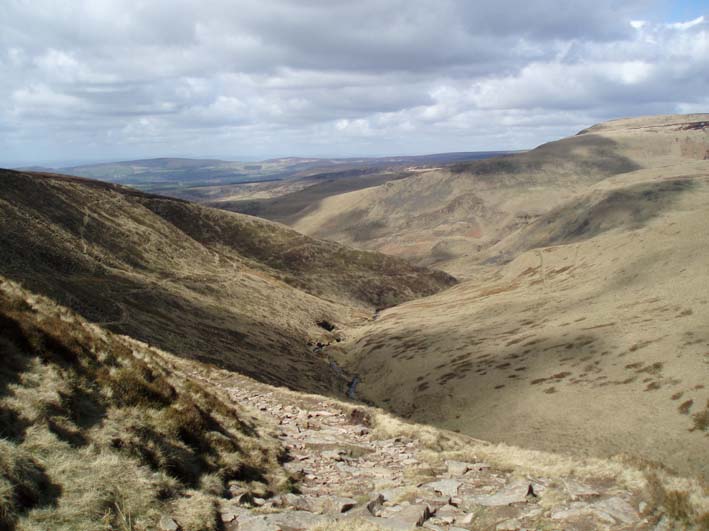 Looking back down Doctor's Gate (Path) from the top.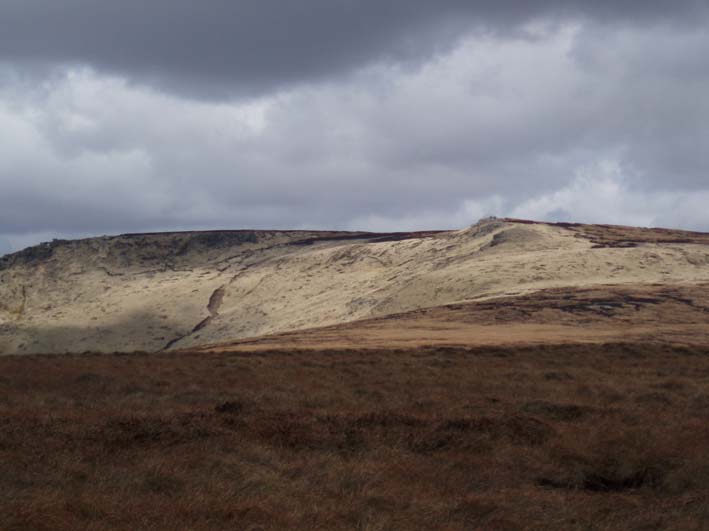 Higher Shelf Stones (right), our first target of the day, and Lower Shelf Stones (left) from the Pennine Way.
From this point on the going was to get a lot tougher as we came off the main path and had
to pick our way through heather and peat bogs.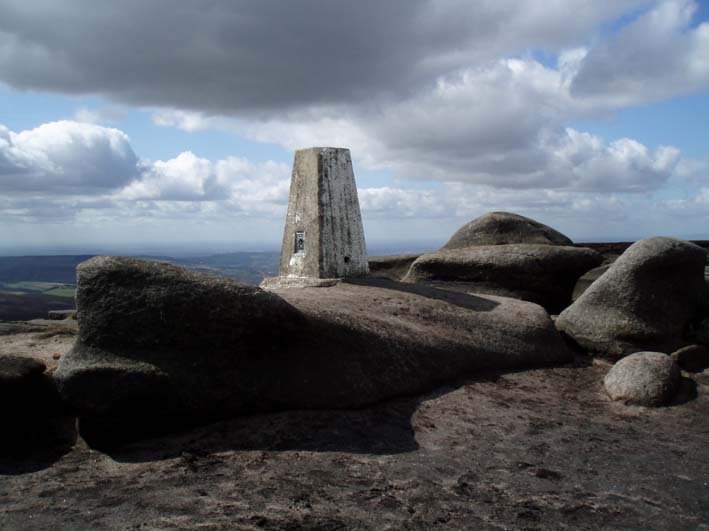 Higher Shelf Stones trig point.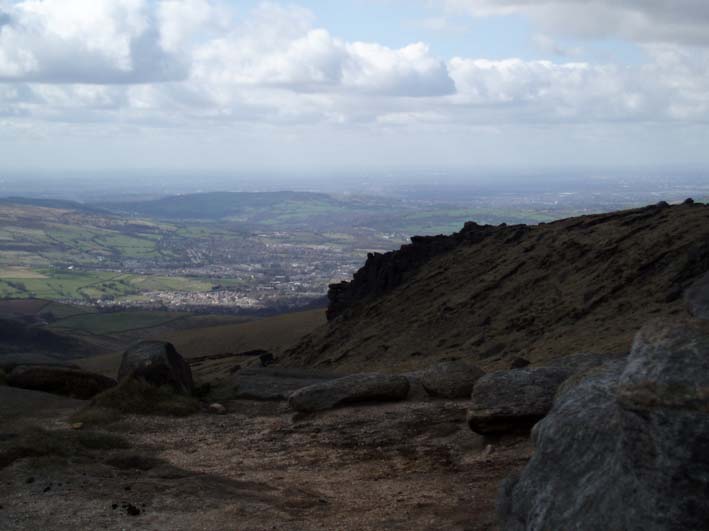 Looking back down Doctor's Gate from the trig point, with Lower Shelf Stones to the right and Glossop visible below.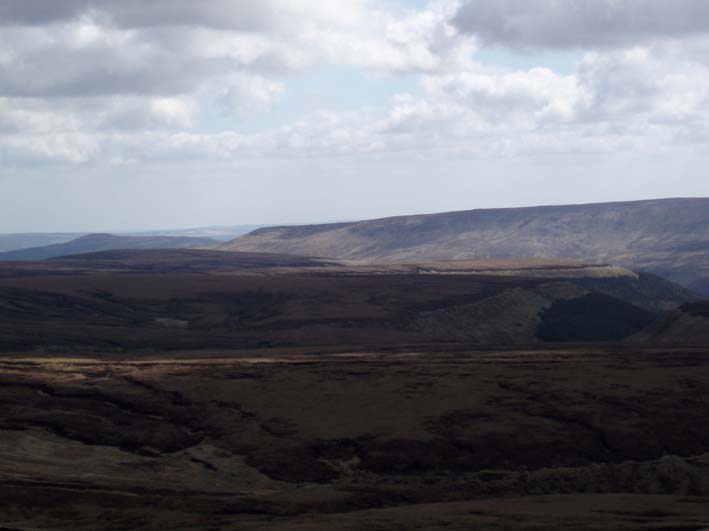 Looking left from the trig point, Kinder Plateau with Win Hill to its left.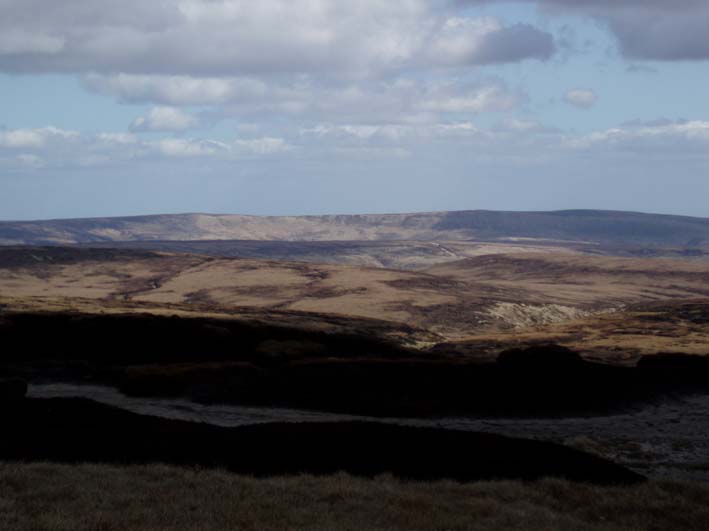 Further round, across Alport Moor, Howden Edge is caught in sunlight.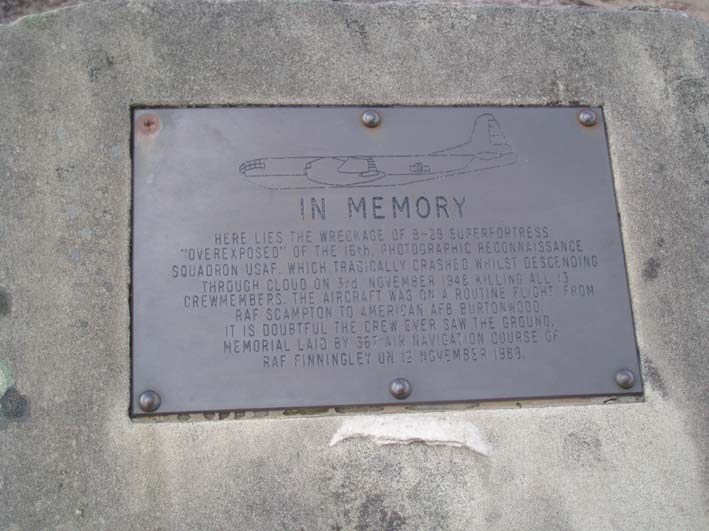 One of the reasons for following today's route was to find this plane which I remembered from a walk
I did up here to celebrate my 18th birthday.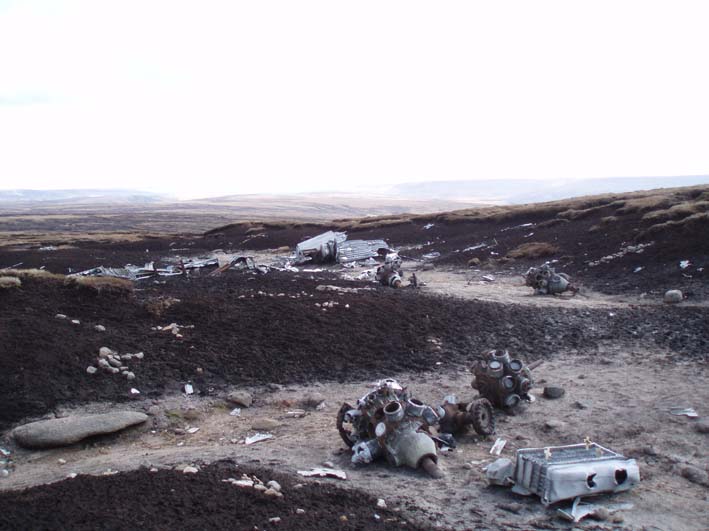 Part of the wreckage.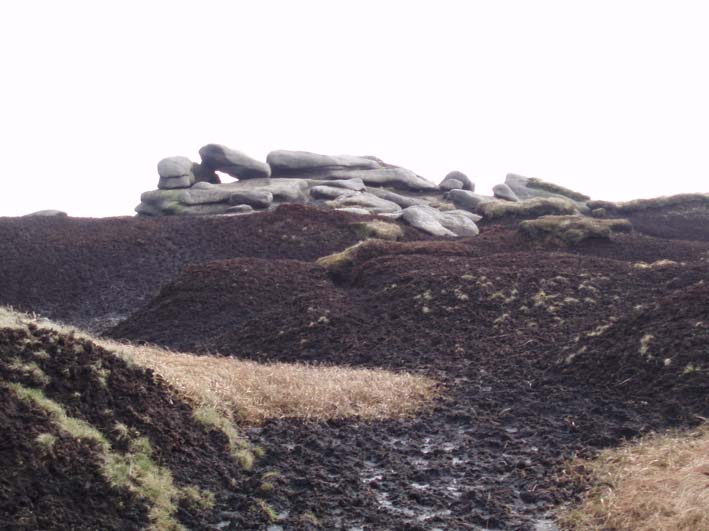 Hern Stones surrounded by one of the many peat bogs that made our going on this stretch of the walk very slow.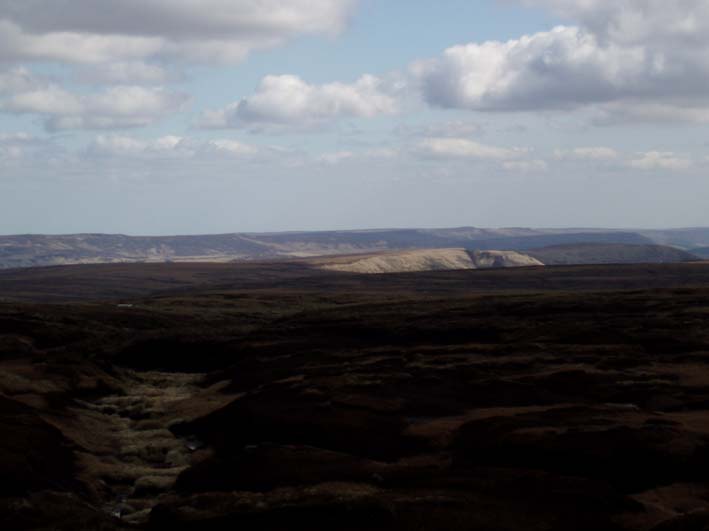 Derwent Edge, across Bleaklow, from Hern Stones.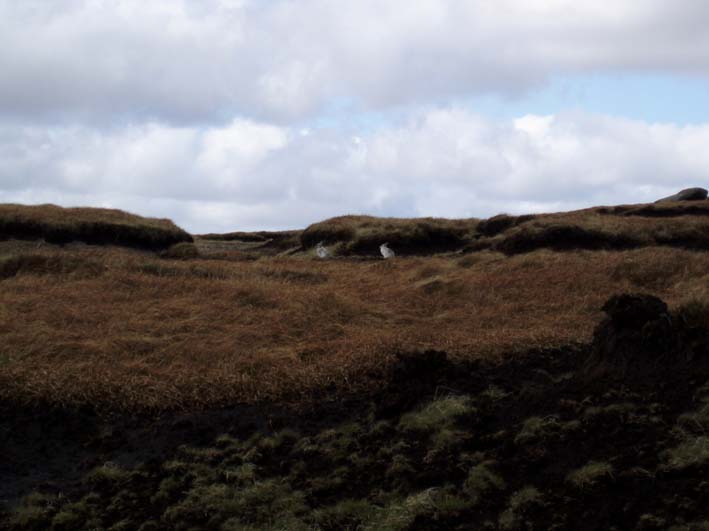 These white hares are quite common on Bleaklow but it's very rare for them to stay still long enough
for you to get the camera out. Just after I'd taken this picture they disappeared.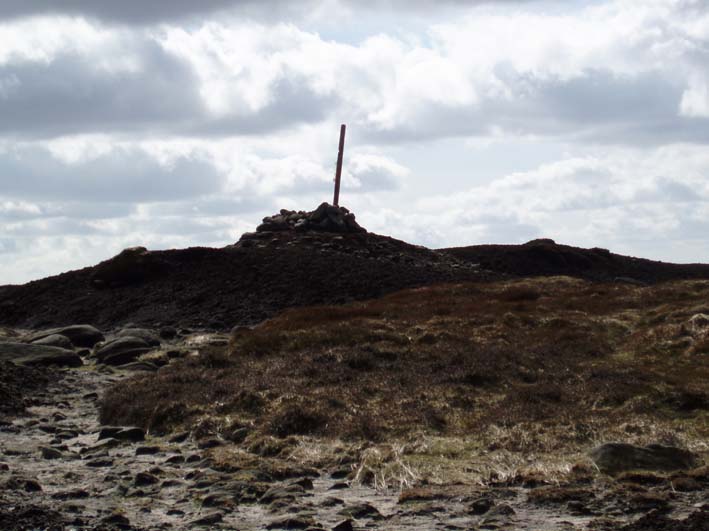 Bleaklow Head.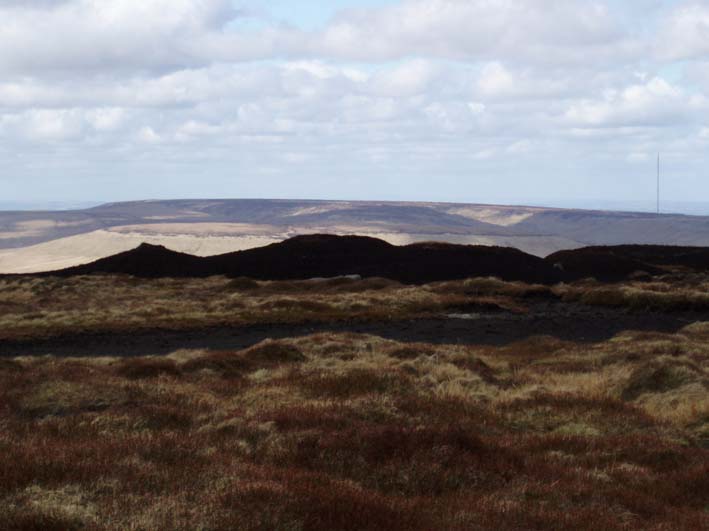 Black Hill and the Holme Moss transmitter from Bleaklow Head.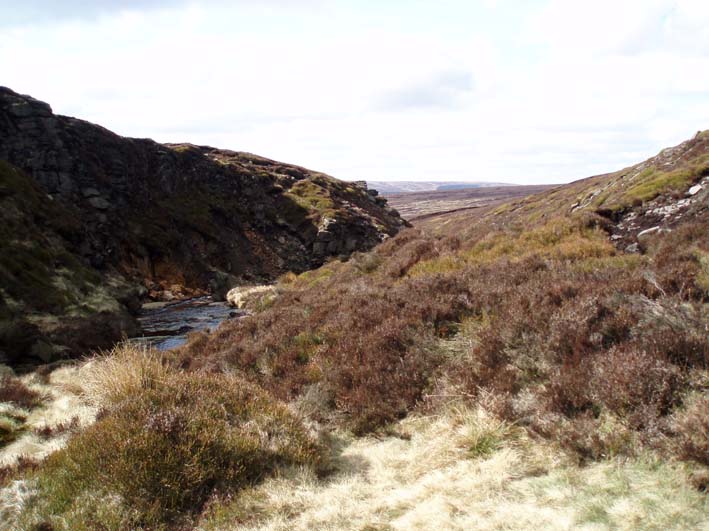 Looking down towards Torside Clough from Wildboar Grain.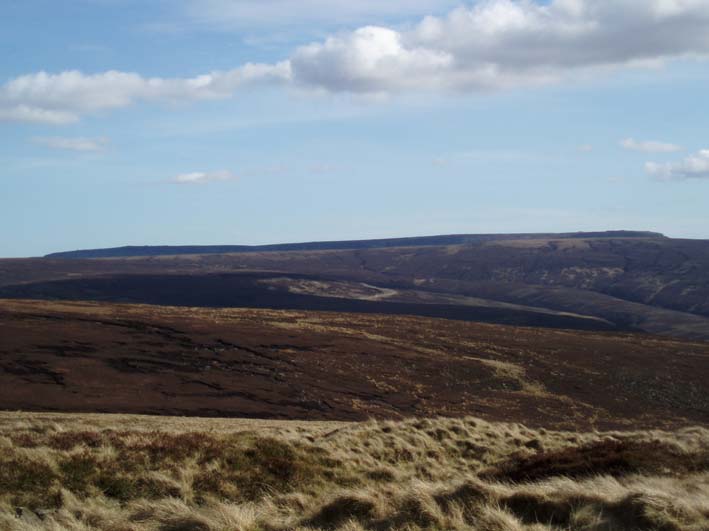 From Cock Hill, looking across Bleaklow, all of the Kinder Plateau can be seen on the horizon.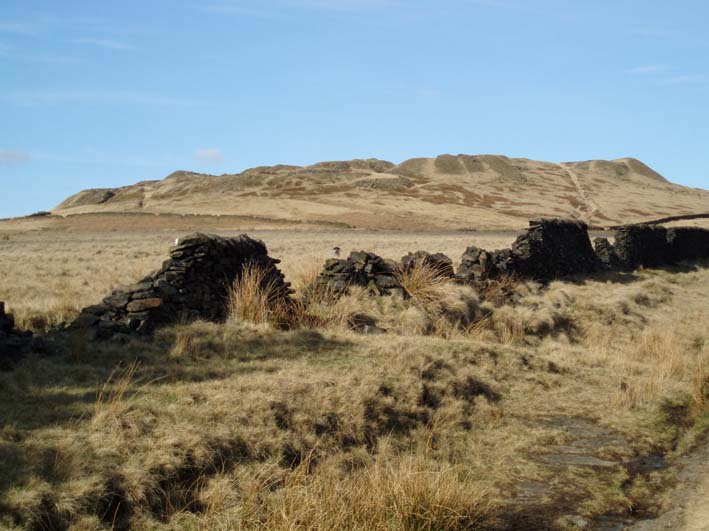 Looking back towards Cock Hill from the track back to Old Glossop.
All pictures copyright © Peak Walker 2006-2023