Curbar Edge - Peak District Walk
Wednesday 3rd May 2006
The warm weather meant another walk with warm clothes replaced by suntan lotion and t-shirt and a sighting of the first ladybird of the year, it would appear that winter is finally behind us. An early start today meant that I had Curbar and Froggatt Edges to myself for the start of the walk, I've only managed that once before in the most horrendous rain. Although the heather still looks very brown in the photos it is starting to come into bud, in a few more weeks the moors should become a blaze of colour.
Start: Curbar car park (SK 261 747)
Route: Curbar car park - Curbar Edge - Froggatt Edge - Grouse Inn - Lady's Cross - Barbrook Reservoir - Ramsley Reservoir - Wellington's Monument - Baslow Edge - Curbar car park
Distance: 9.5 miles Ascent: 293 metres Time Taken: 4 hrs 35 mins
Weather: Warm, high cloud and hazy sunshine.
Pub Visited: None Ale Drunk: None
Looking across the valley from the start of Curbar Edge. Coombs Dale is the valley
running between the first two hills from the left.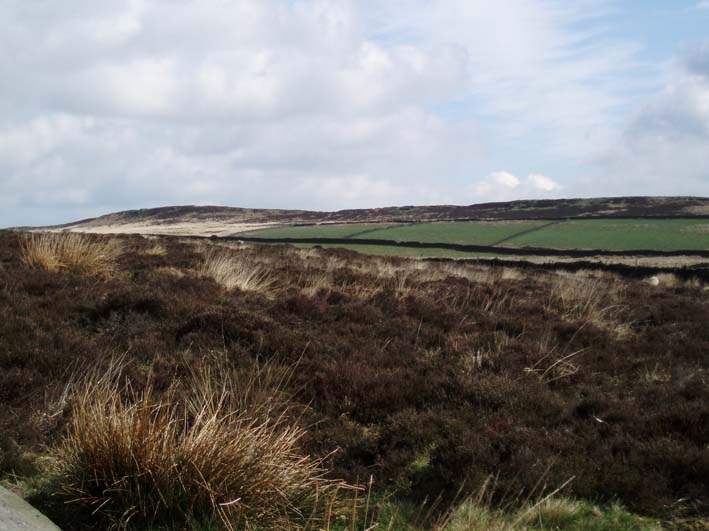 White Edge, which was in sight all day.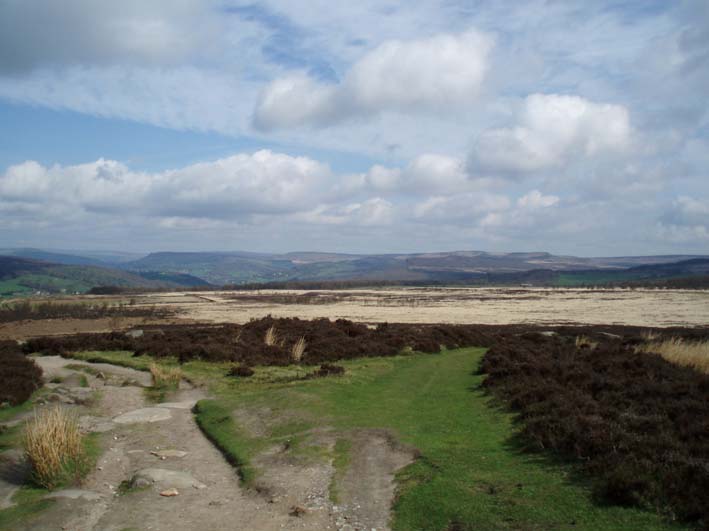 The view north as I start along Curbar Edge.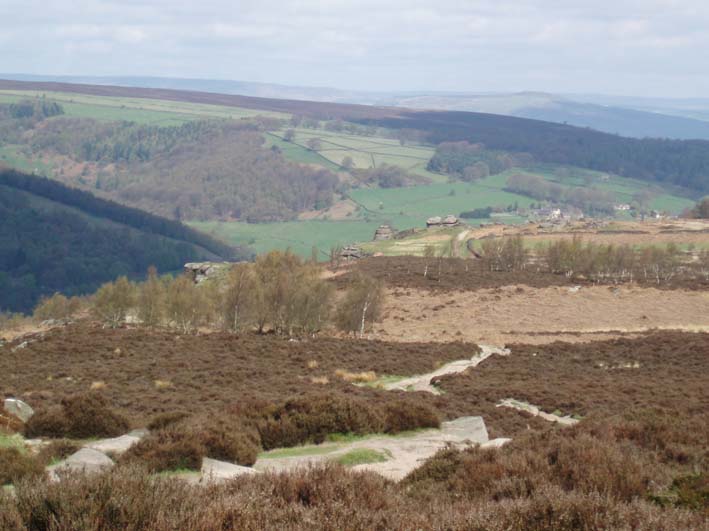 Looking along Curbar Edge with Eyam Moor visible across the valley.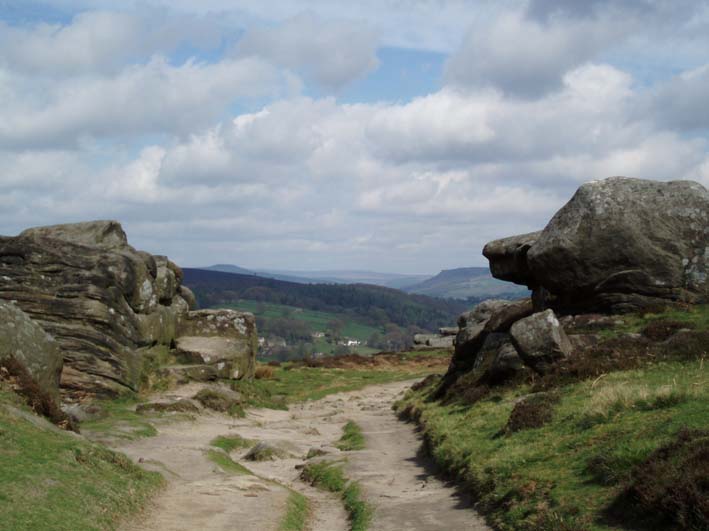 Looking north from Froggatt Edge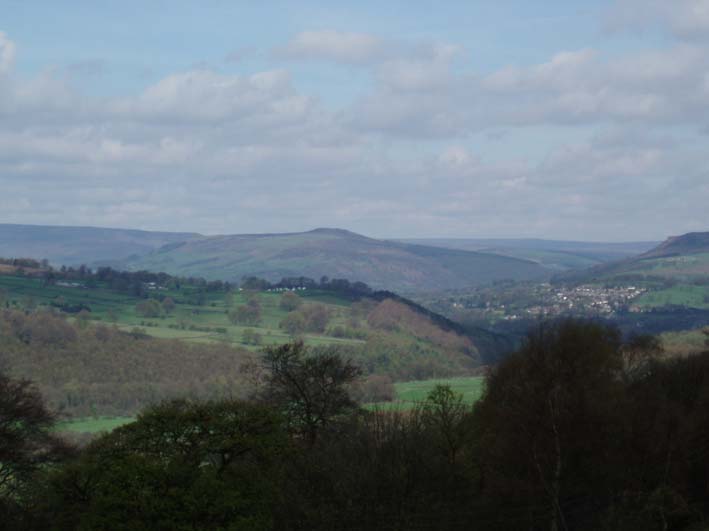 Win Hill from Froggatt Edge.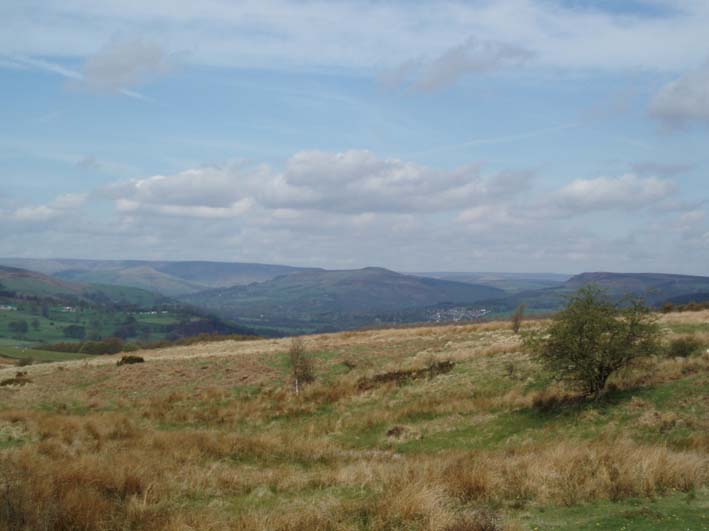 Looking across the Longshaw Estate. Lose Hill (left) and Win Hill (centre) are both visible,
with the Kinder Plateau behind them.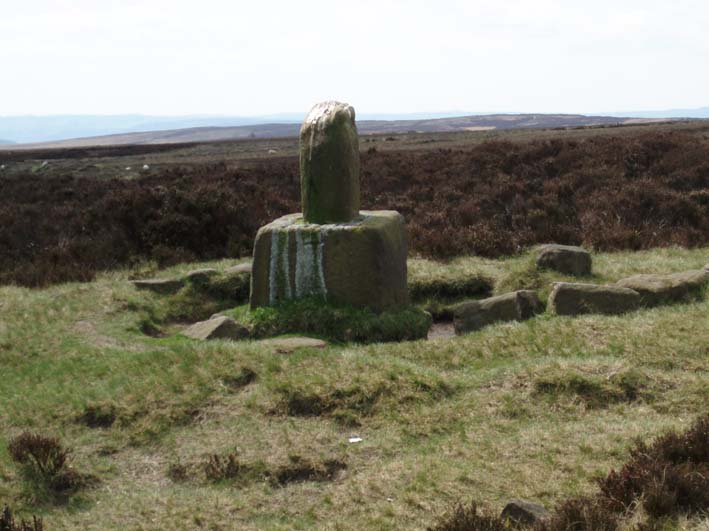 A somewhat mucky Lady's Cross, with White Edge Moor behind it.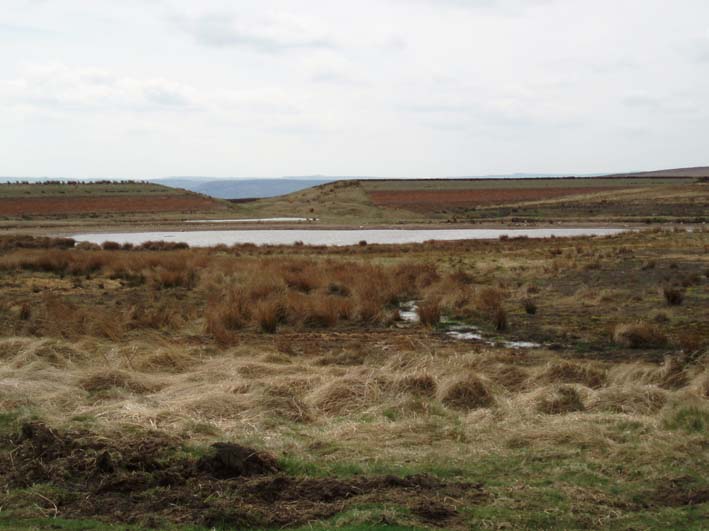 Barbrook Reservoir.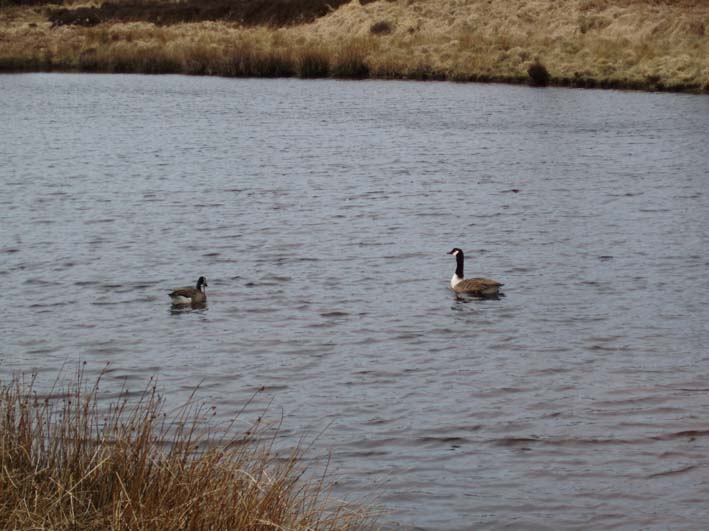 As I walked through Barbrook valley I came across these two geese making the most of the peace and quiet.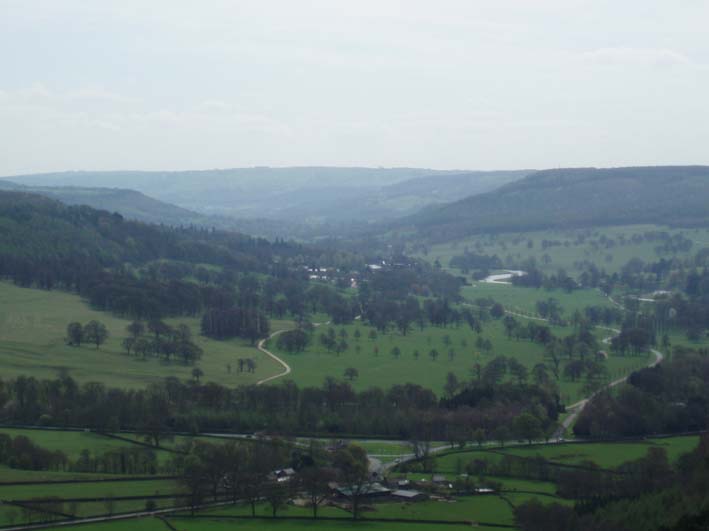 A rare view of the Chatsworth Estate, driving north through it gives in my opinion, the best view of the Edges.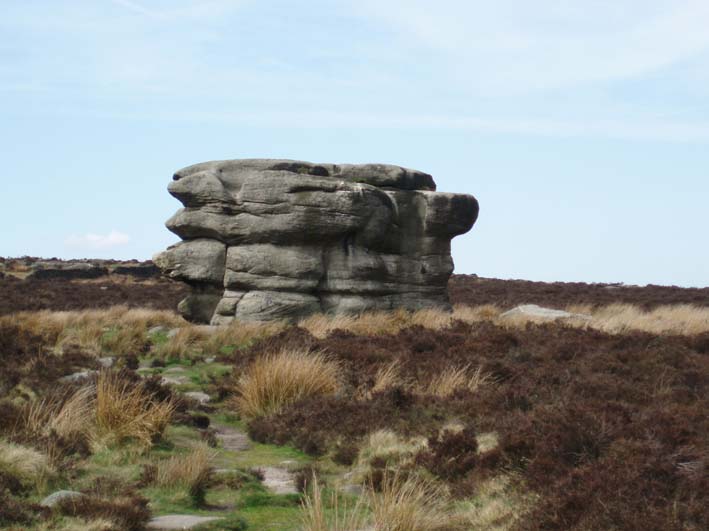 Why this rock is called Eagle Stone is not obvious from any angle.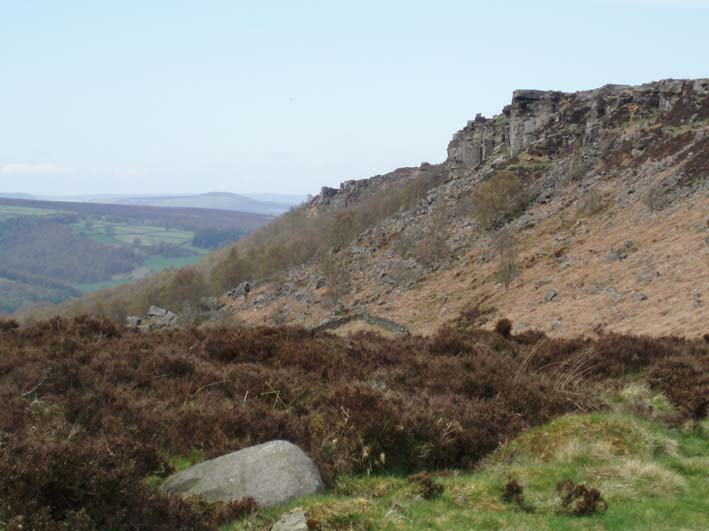 As I cross Eaglestone Flat and approach the car park Curbar Edge comes into view again.
All pictures copyright © Peak Walker 2006-2023