Walna Scar Road - Lake District Walk
Saturday 13th May 2006
The intention today was to go up to the Old Man of Coniston but the weather conspired against us. As we left the car park in Coniston the Old Man was covered in low cloud but the forecast did say that the cloud would lift during the afternoon to clear the summit by the time we expected to be there. By the time we reached Dow Crag the mist was getting thicker and the rocks were too wet for me to fancy scrambling up them to 'bag' the summit. Shortly after we decided to turn round and make the long trek back to the car park although we did make a short diversion to bag the summit of Walna Scar.
Start: Coniston car park (SD 304 976)
Distance: 10 miles Ascent: 929 metres Time Taken: 6 hrs 30 mins
Weather: Very low cloud, wet and miserable
Pub Visited: Black Bull, Coniston Ale Drunk: Coniston Brewing Company, Old Man Ale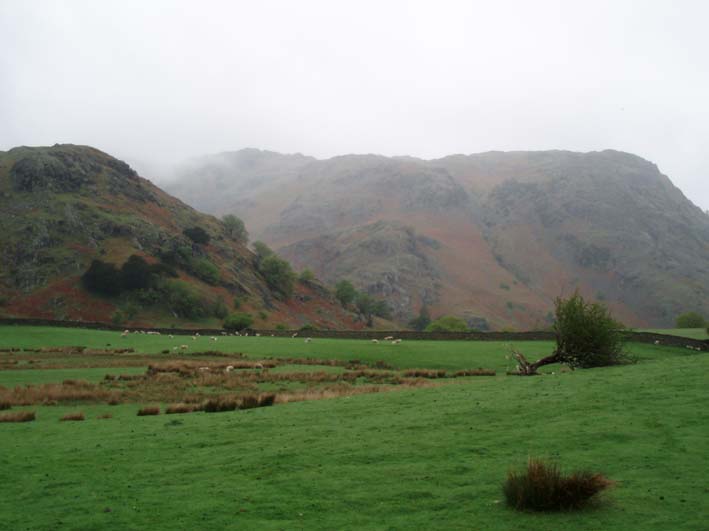 From the Walna Scar Road, the only hill not covered in cloud was Foul Scrow at 262 metres.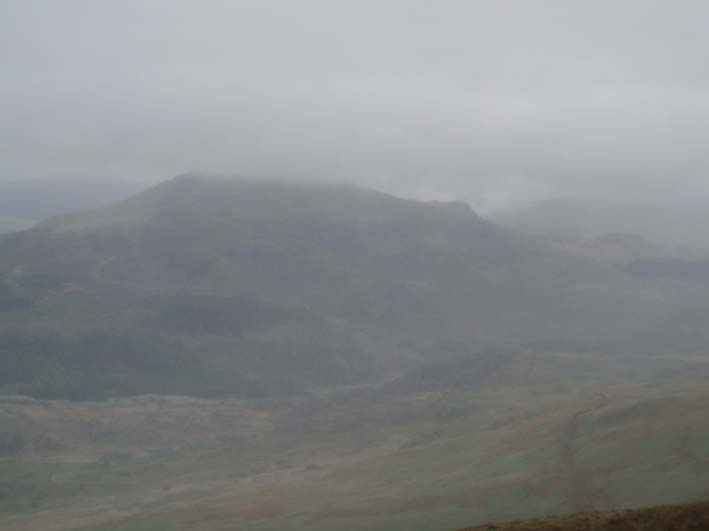 As we reached the top of the Walna Scar Road the cloud lifted to briefly reveal Harter Fell.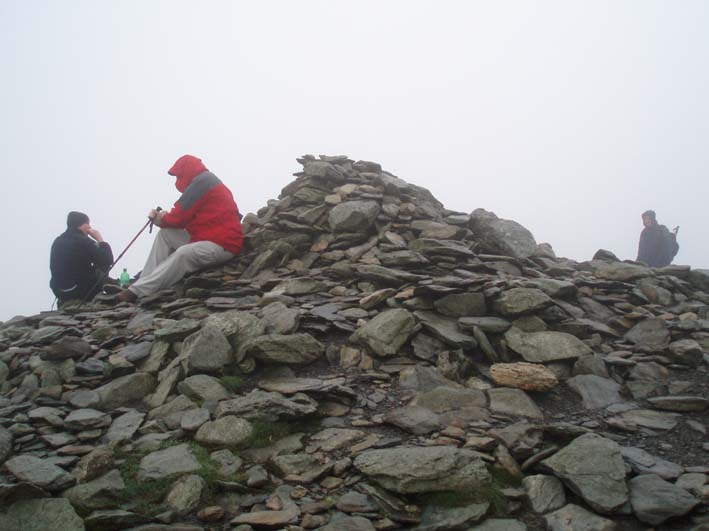 Brown Pike summit.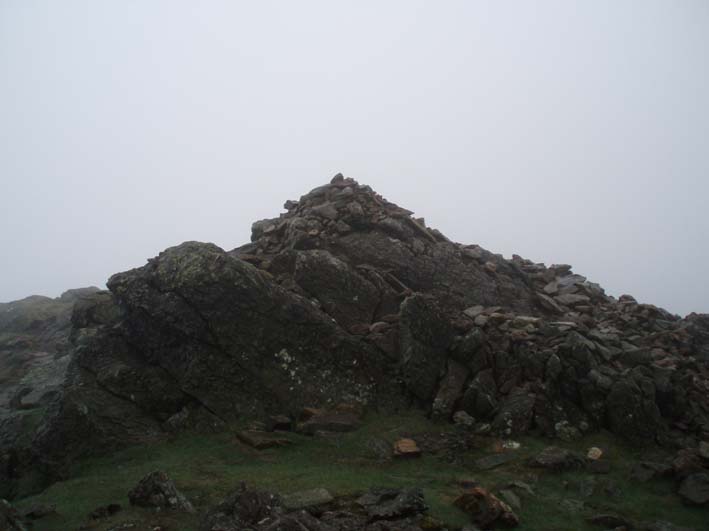 Buck Pike summit, we nearly walked past it in the cloud.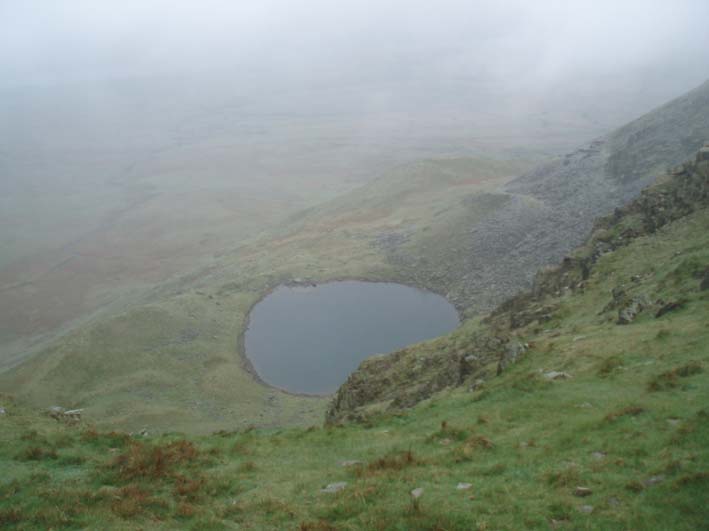 As we approached Brown Pike, on the way down, the cloud cleared to give us our first view of Blind Tarn.
The cloud lifted further and Coniston Water was just visible in the distance. A few seconds later
even the tarn disappeared from sight again.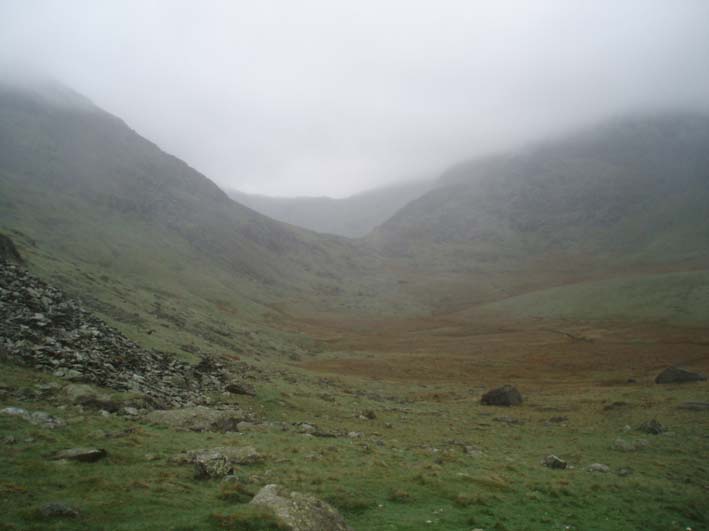 Goat's Hawse is visible from the Walna Scar Road as the cloud lifts for another brief moment.
Somewhere up there is the point at which we decided to turn back.
Coniston Water across Torver High Common, from the Walna Scar Road.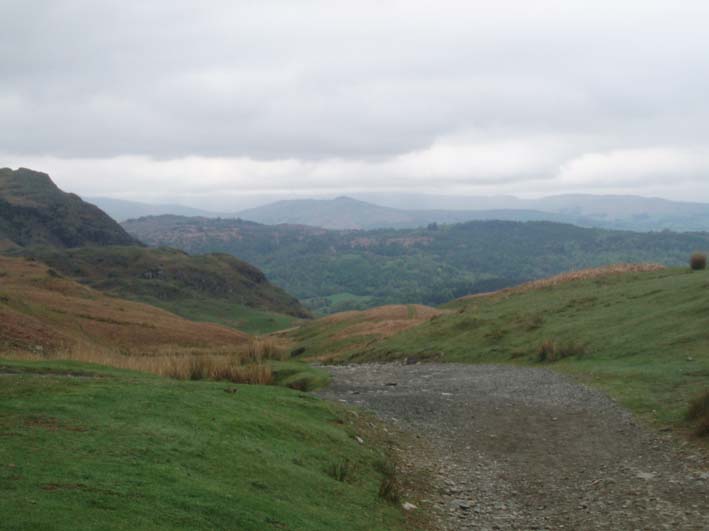 As we headed down the Walna Scar Road the best view of the day showed that elsewhere the cloud had started to lift.
All pictures copyright © Peak Walker 2006-2023