Three Shire Heads - Peak District Walk
Wednesday 31st May 2006
Today I planned to go up Shutlingsloe which I had never done and 'bag' the Historic County Top of Cheeks Hill, only problem, I forget to take the grid references for Cheeks Hill. Today's views stretched for miles but as most of them were over flat moors they didn't make for good photos but there were plenty of other features along the walk to make you realise that summer is on its way.
Start: Lay by on A537 opposite the Cat & Fiddle pub (SK 201 853)
Route: Cat & Fiddle - Danethorn Hollow - Shutlingsloe (TP) - Wildboarclough - Cut Thorn - Three Shire Heads - Axe Edge Moor - Derbyshire Bridge - Cat & Fiddle
Distance: 11.5 miles Ascent: 721 metres Time Taken: 6 hrs 10 mins
Weather: Cool in the shade, with a gentle breeze. High cloud getting thicker as the day wore on.
Pub Visited: None Ale Drunk: None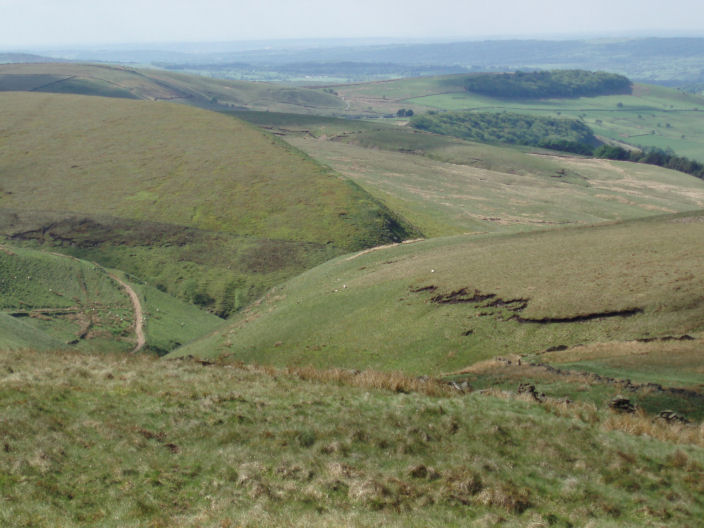 Looking down at Danethorn Hollow.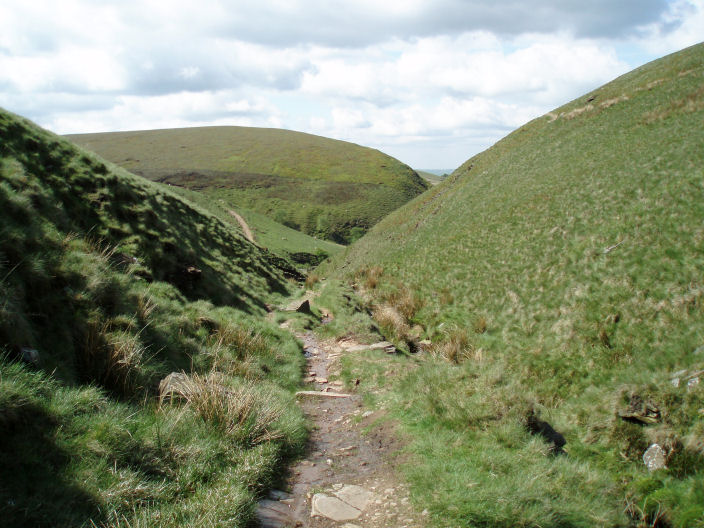 Looking back up Danethorn Hollow.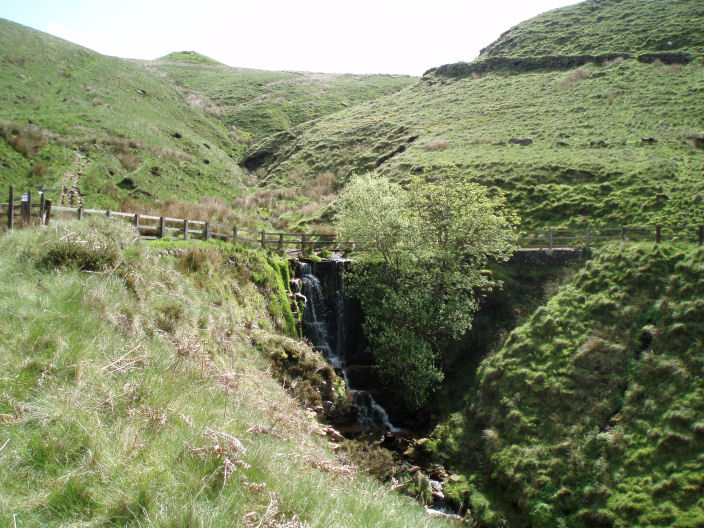 Cumberland Brook at the foot of Danethorn Hollow.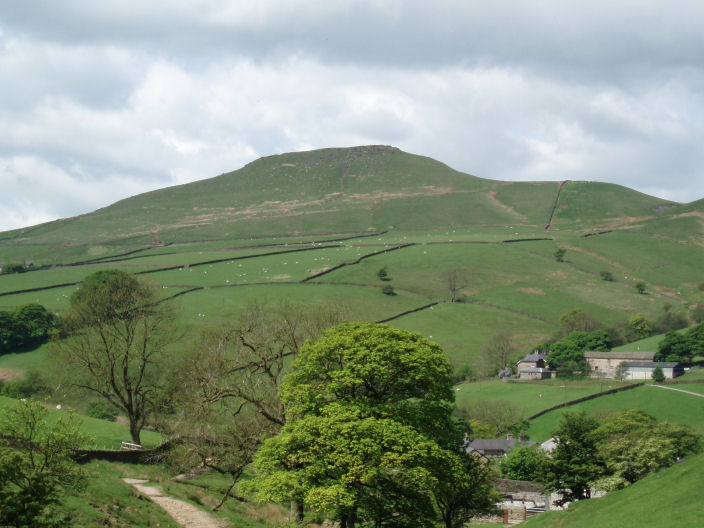 Shutlingsloe, at this point I'm wondering if I really do want to go up there.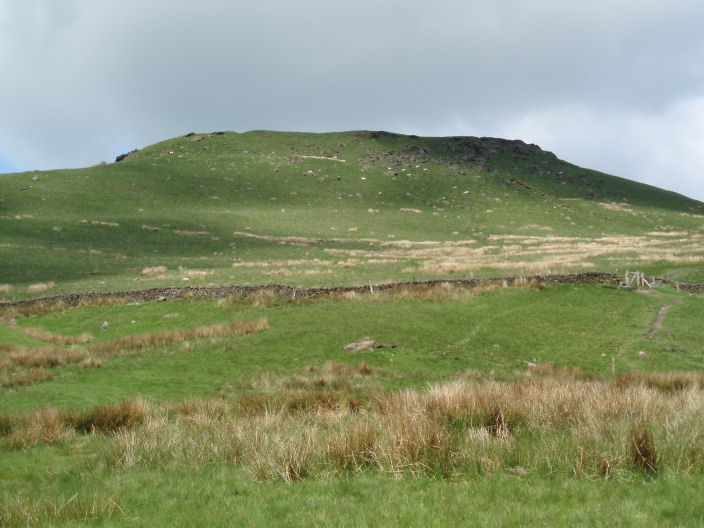 Surprisingly it was quite a gentle climb, until the last bit where there was a bit of a scramble to reach the top.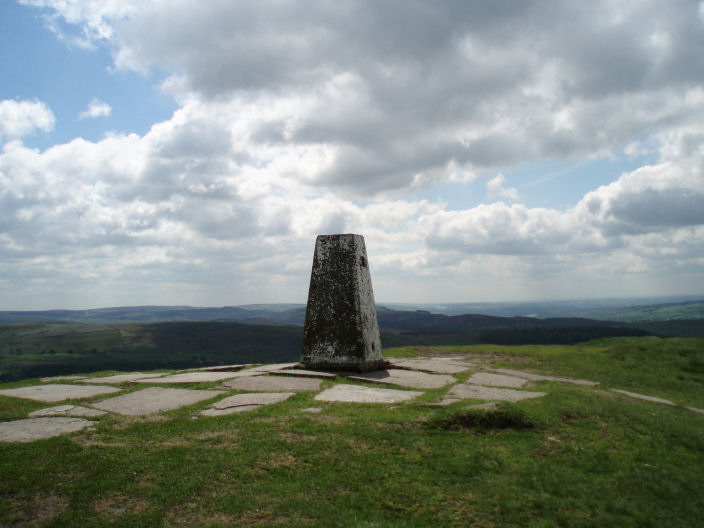 I had planned a short break on the top but it was windy and cold This view is looking towards The Roaches.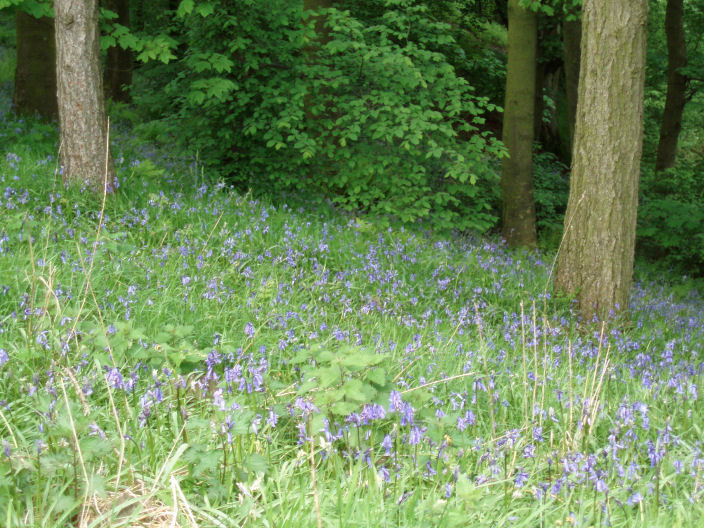 As I approached Wildboarclough the woods were full of bluebells.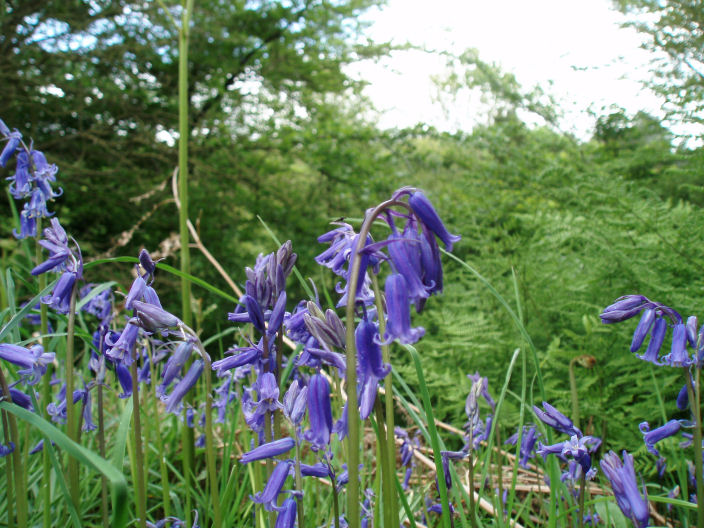 They are not quite at their best.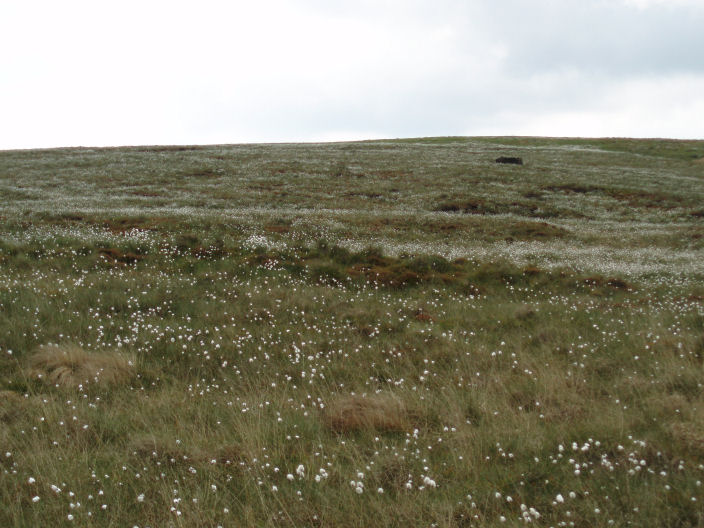 The cotton grass is also turning the moors white.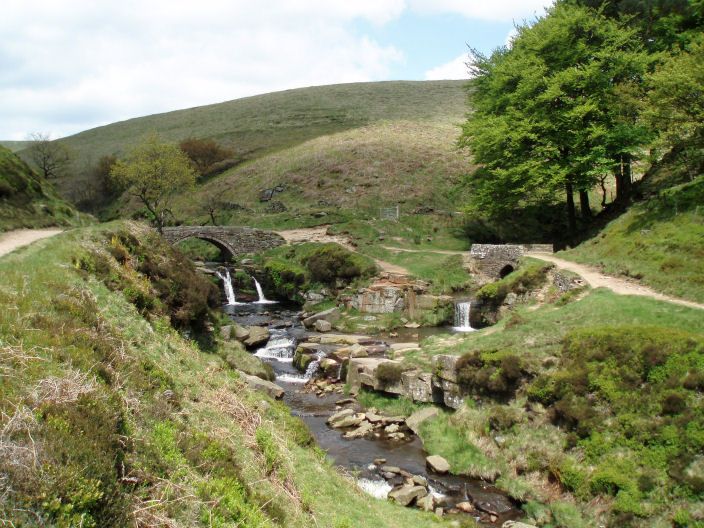 Three Shire Heads .........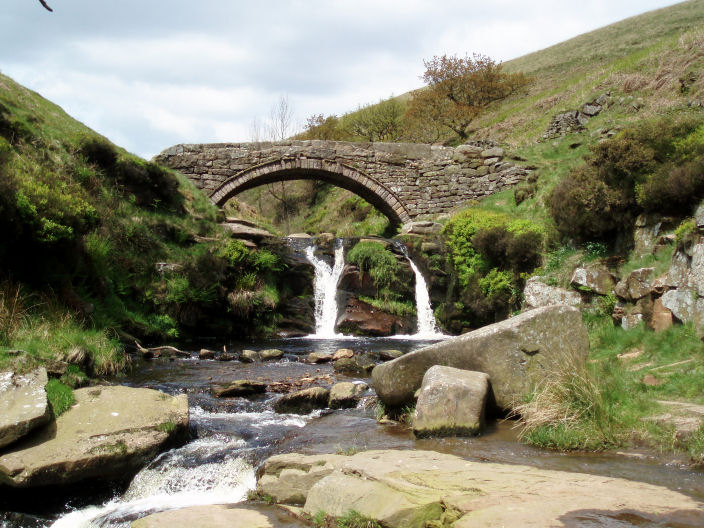 ............. a great spot to have lunch.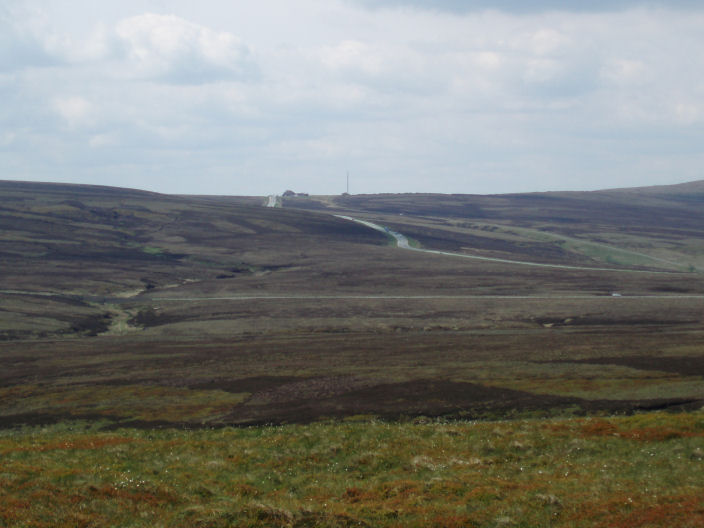 The Cat & Fiddle seems a long way from Cheeks Hill.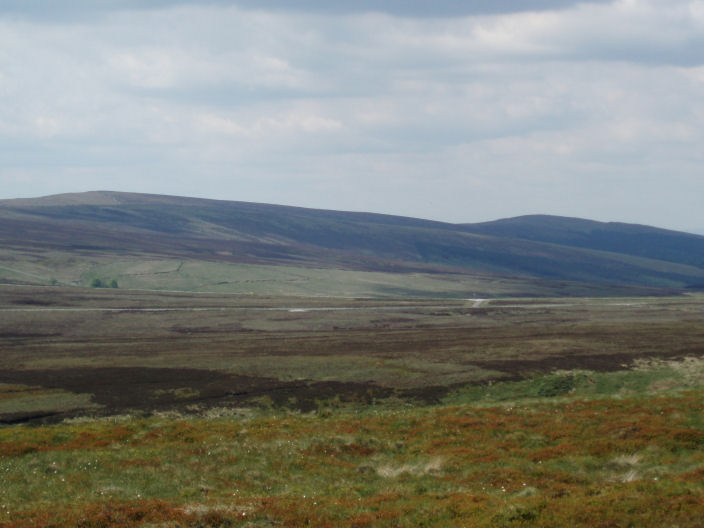 Looking across Axe Edge Moor to the Tors.
All pictures copyright © Peak Walker 2006-2023