Black Hill - Peak District Walk
Saturday 3rd June 2006
Today was the first day this year that I walked in really hot weather and I was very grateful for the breeze that helped to keep me cool. Although I have visited Black Hill before I had always approached it from Crowden so today was a journey into the unknown as I had never walked this far north in the Peak District before. I was surprised at how bland the scenery was and began to understand why this section of the Pennine Way has been described as the least interesting part of the route although I thought the most interesting scenery of the day was to be found on the Pennine Way. One point to note is that this is not a walk I would attempt in winter as the peat bogs would make it an extremely unpleasant experience.
Start: Lay by off the A635 above Wessenden Head Reservoir (SE 077 076)
Route: Wessenden Head Reservoir - Black Hill (CT) - Dean Head Hill - Featherbed Moss - Black Moss Reservoir - Blakely Clough - Wessenden Lodge - Wessenden Head Reservoir
Distance: 9.75 miles Ascent: 463 metres Time Taken: 5 hrs 30 mins
Weather: Blue sky, hot with a breeze.
Pub Visited: The Huntsman Inn, Holmfirth Ale Drunk: J.W. Lees Bitter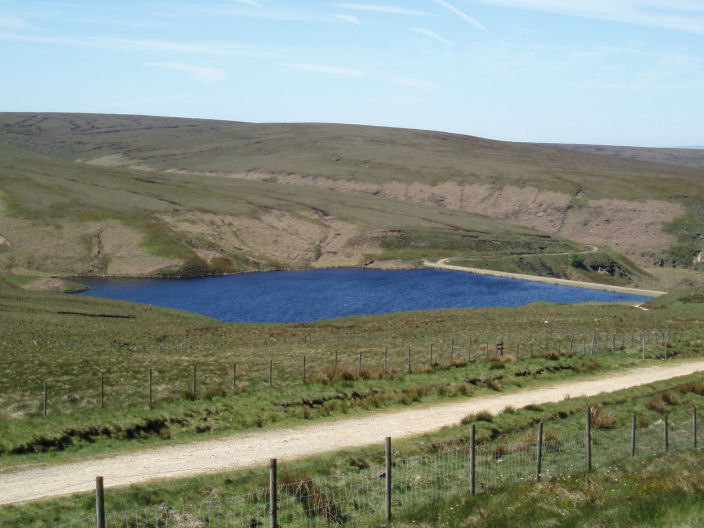 Wessenden Head Reservoir.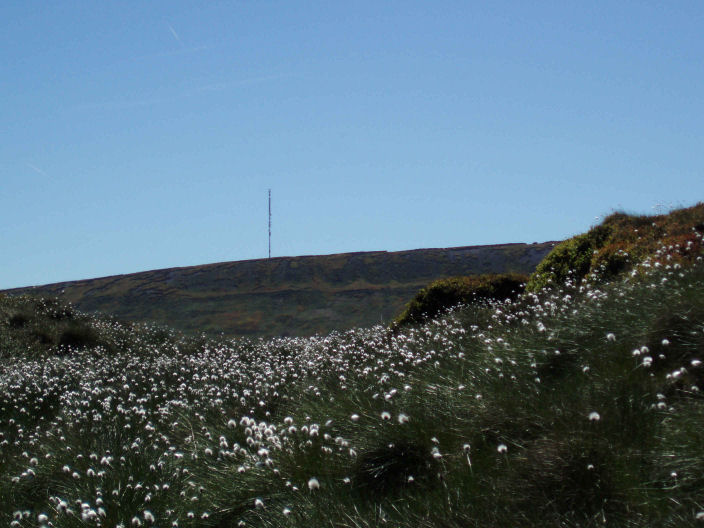 Looking up to Holme Moss Mast from Wessenden Head Moor.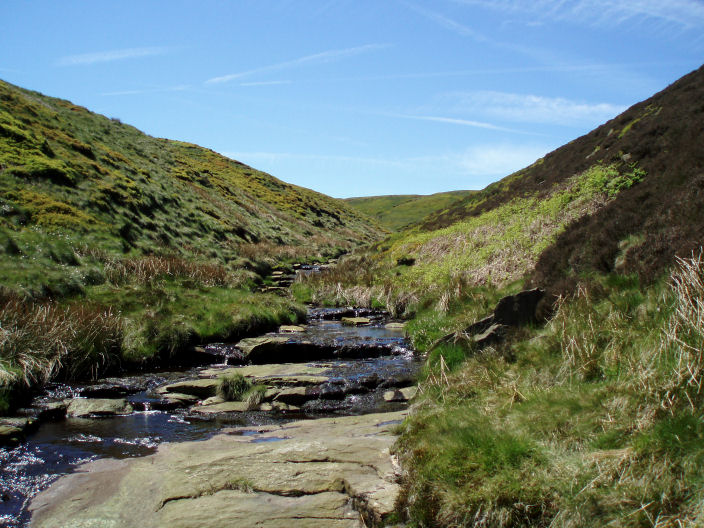 Dean Clough.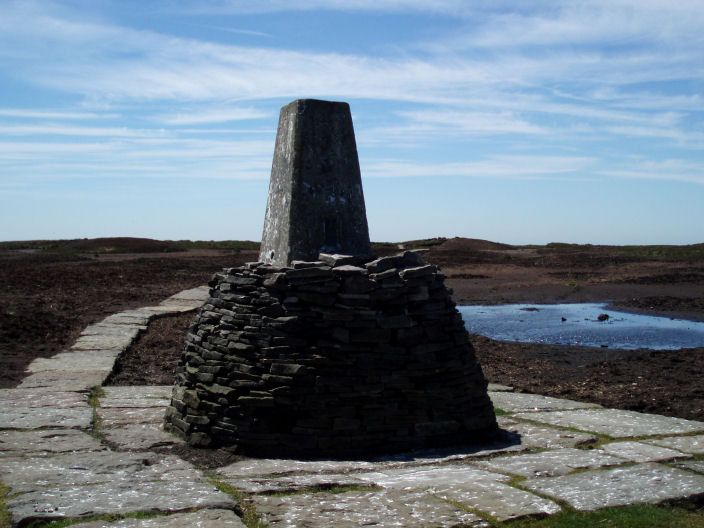 Black Hill trig and another County and Unitary Authority top bagged. Without the flagstones this trig would be
inaccessible for most of the year, I know I tried and failed to reach it more than once
before they were there.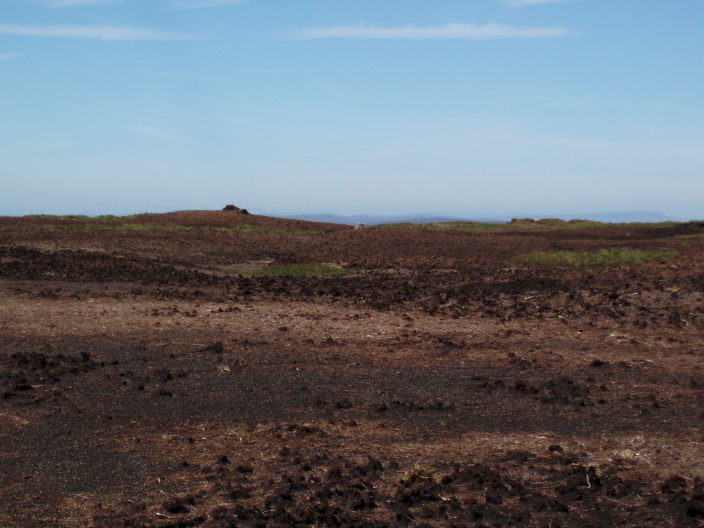 It is easy to see why this is called Black Hill. Only the fact that the peat is so dry at the moment made this
section of the walk both easy and pleasant.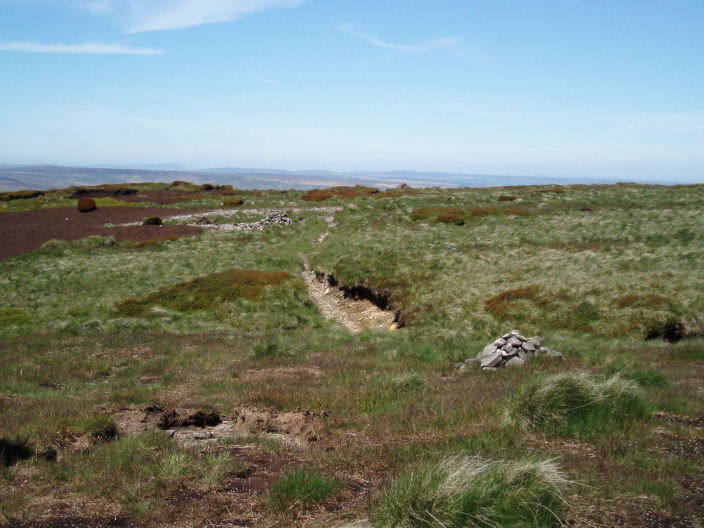 The cairns and stakes are the only real features on this section of the walk across Dean Head.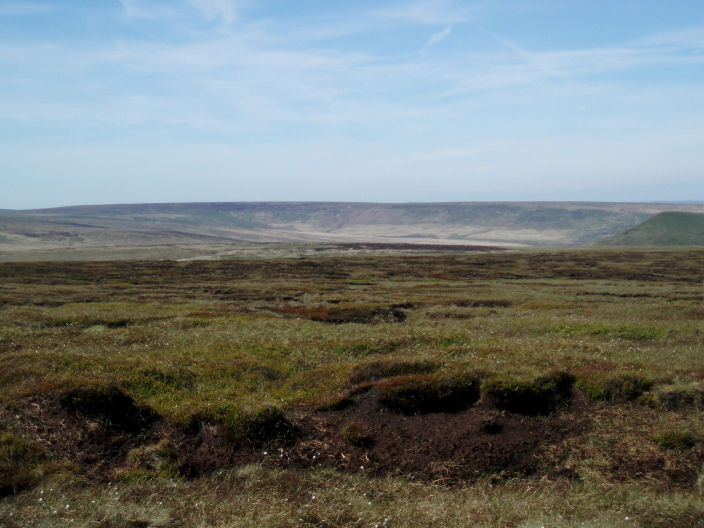 I think the feature in the background is called Bobus, in the foreground is Broadhead Moss.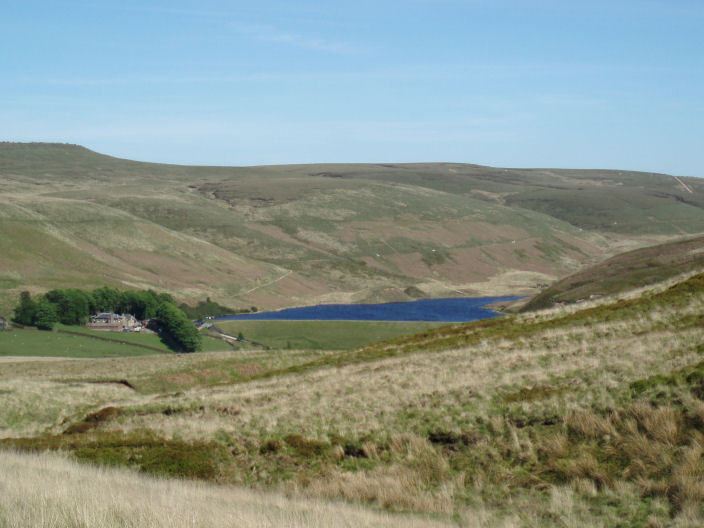 Wessenden Lodge and reservoir from Blakely Clough. The track behind the reservoir was the route back to the car.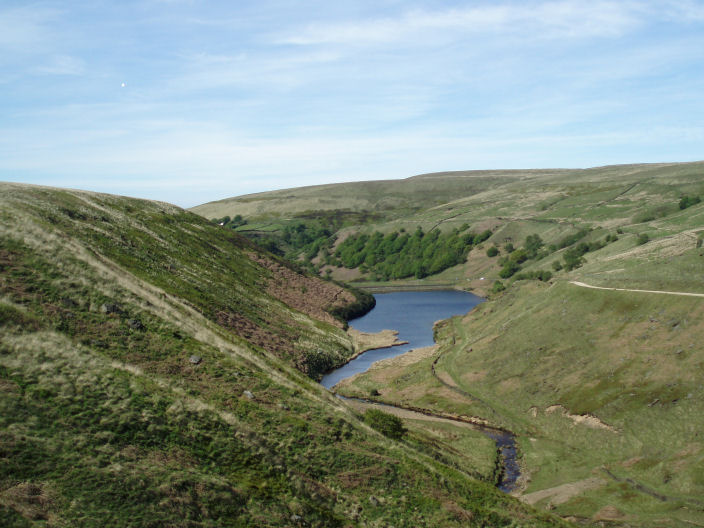 Blakeley Reservoir, the path had been diverted which meant climbing down to the bottom
and then back up to the track above.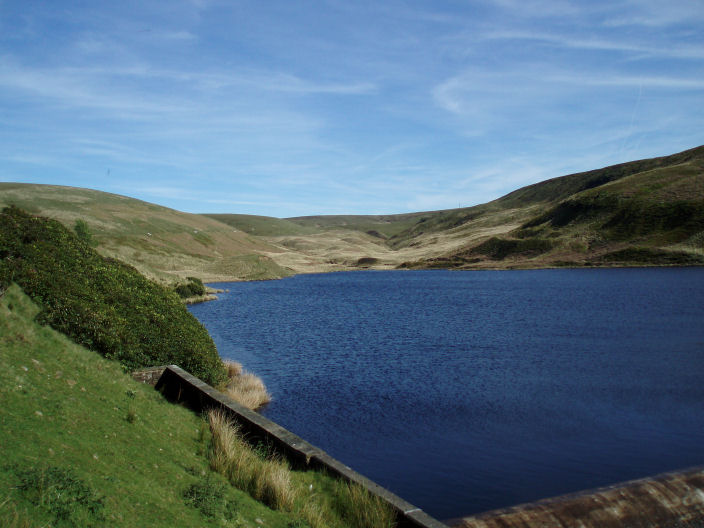 Looking up to Wessenden Head from Wessenden Reservoir.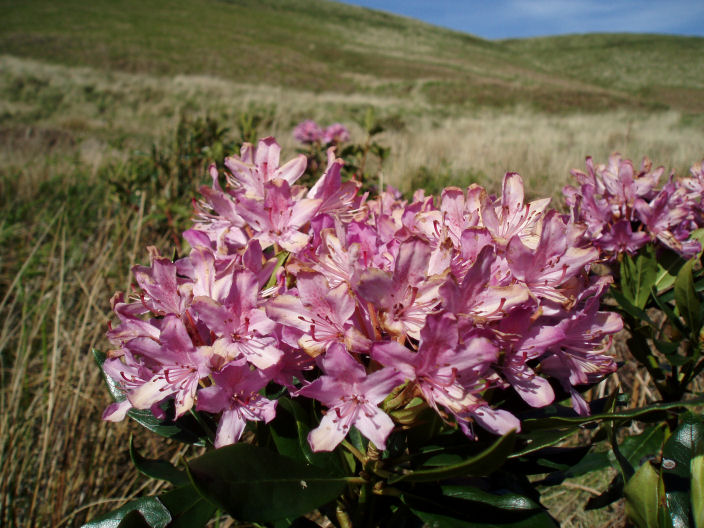 One of the many rhododendrons that were coming into bloom around Wessenden Lodge.
Looking back at Wessenden Reservoir.
All pictures copyright © Peak Walker 2006-2023