Black Combe - Lake District Walk
Monday 19th June 2006
The low cloud and rain that had stopped us walking the day before continued today, but as it was the last day we decided to head up to Black Combe anyway. At the start looking at the brightness out to sea we hoped the cloud might lift but Black Combe remained in cloud and was an exercise in navigation, using a compass and GPS, as visibility was often little more than a few feet.
Start: Beckside (SD 153 847)
Distance: 6.5 miles Ascent: 647 metres Time Taken: 4 hrs 45 mins
Weather: Low cloud with light rain towards the end.
Pub Visited: None Ale Drunk: None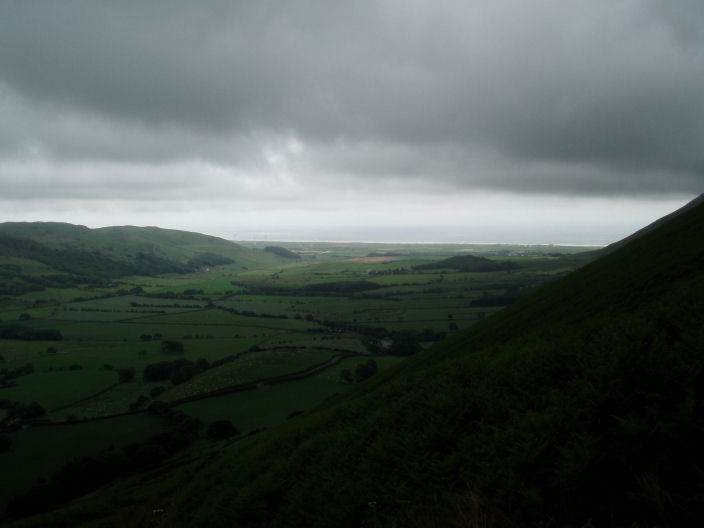 The Wicham Valley from the ascent to White Hall Knott.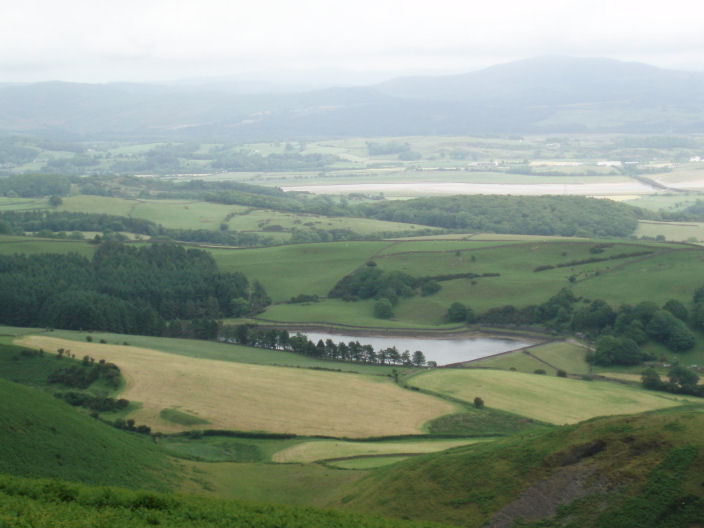 The clouds lifted briefly to give this view across the Duddon Estuary. The hills across the estuary are Kirkby Moor,
the reservoir in the foreground is Baystone Bank Reservoir.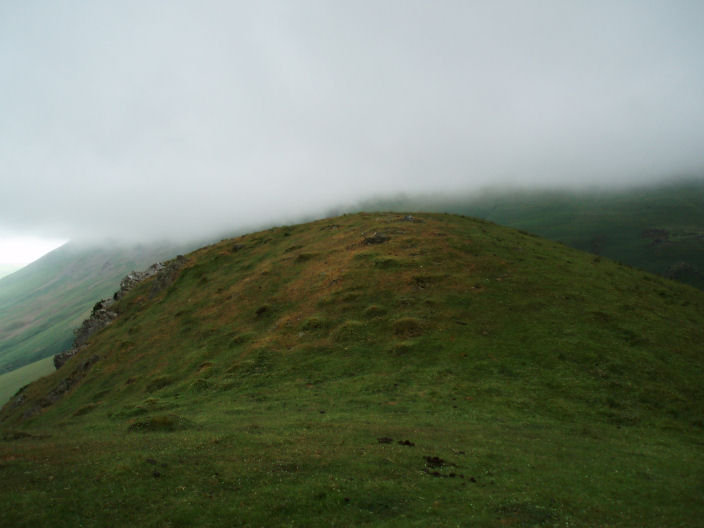 The summit of White Hall Knott, with Black Combe lost in cloud behind it.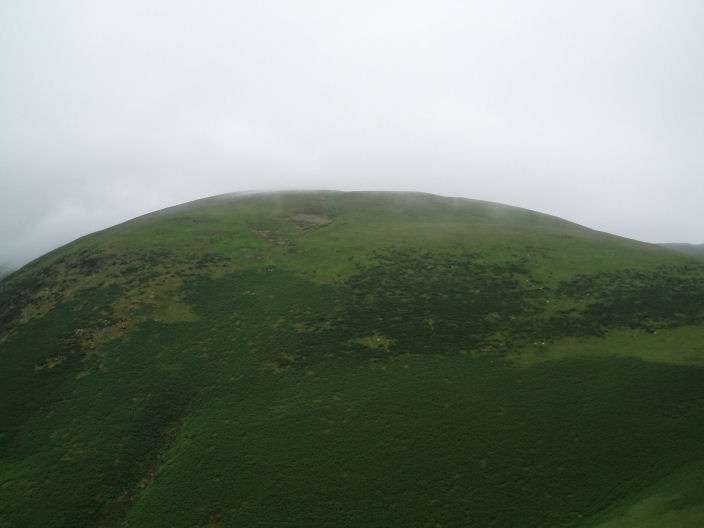 White Combe from White Hall Knott.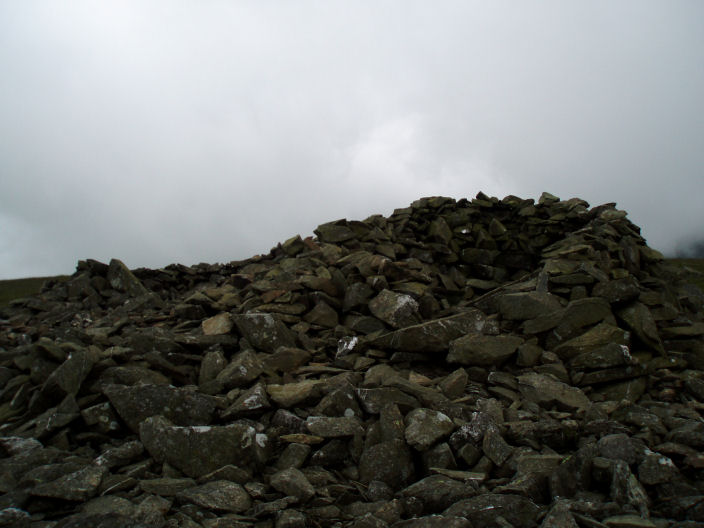 White Combe summit.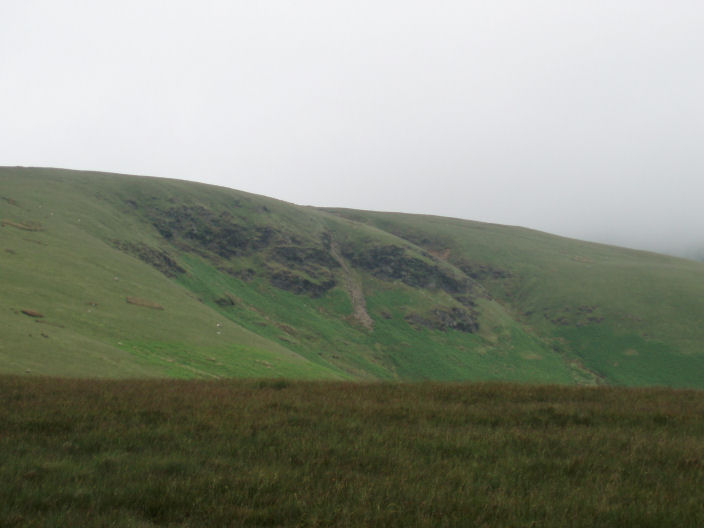 Stoupdale Crags from Whitecombe Moss .....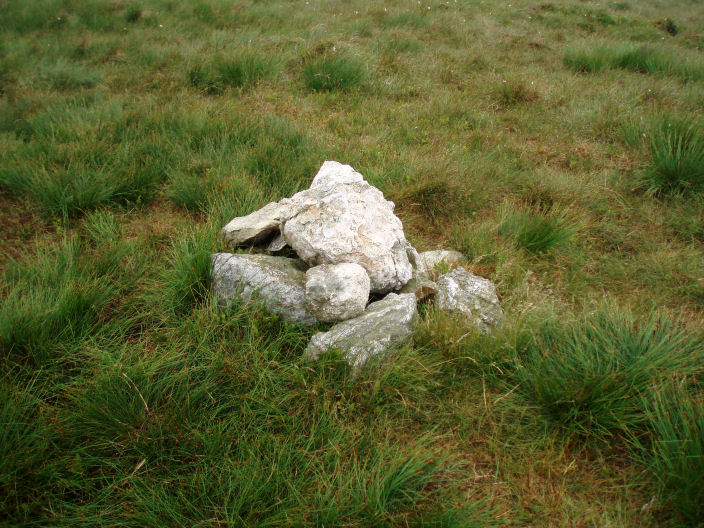 ............. by the time we reached the summit of Stoupdale Head the cloud had descended, so no views.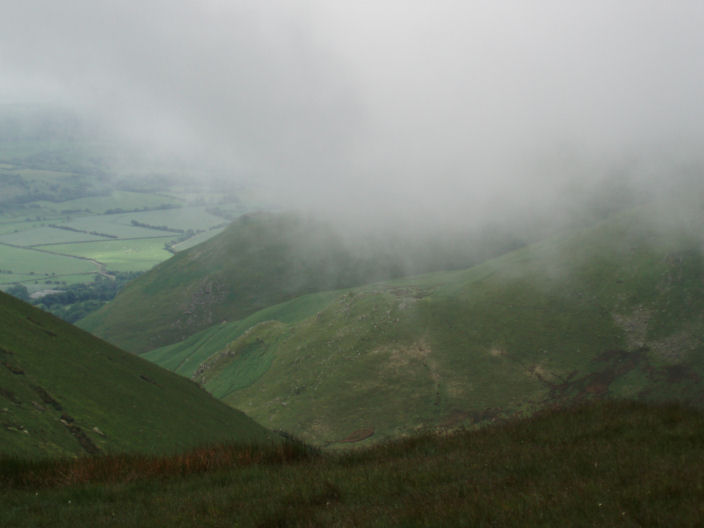 As we crossed Whitecombe Head the clouds lifted slightly to give this view of the valley below.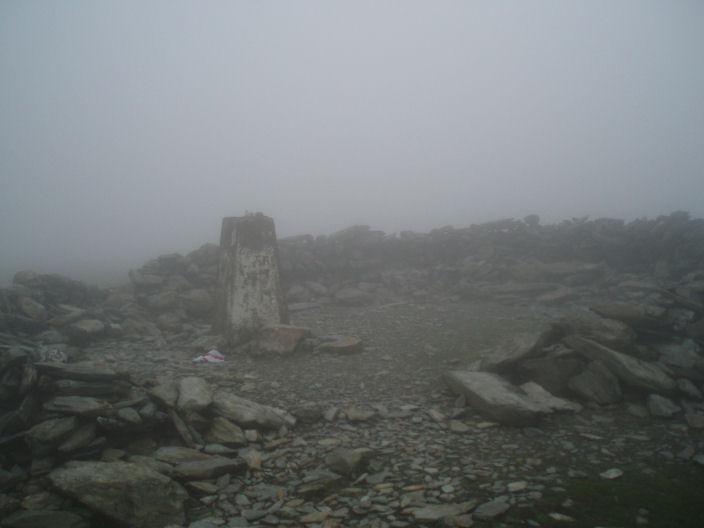 The summit of Black Combe. The England flag on the floor had been placed on the trig point a few
hours early by Sean McMahon whom I had met at the start of the walk.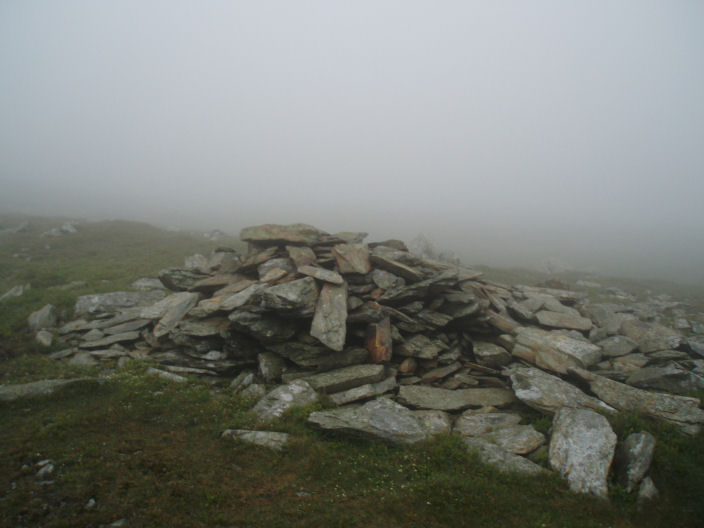 We thought this was the summit cairn on the South Top of Black Combe, the GPS was giving us the correct grid reference.
I have since found out that there is another much bigger cairn on the flat summit, which we couldn't see in the mist.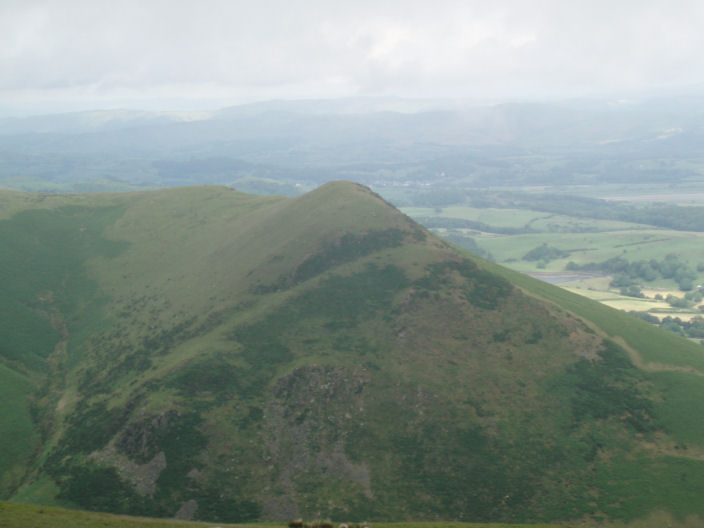 White Hall Knott, from Black Combe, with the Coniston hills just visible in the background. A few minutes later
the clouds returned and White Hall Knott's summit disappeared.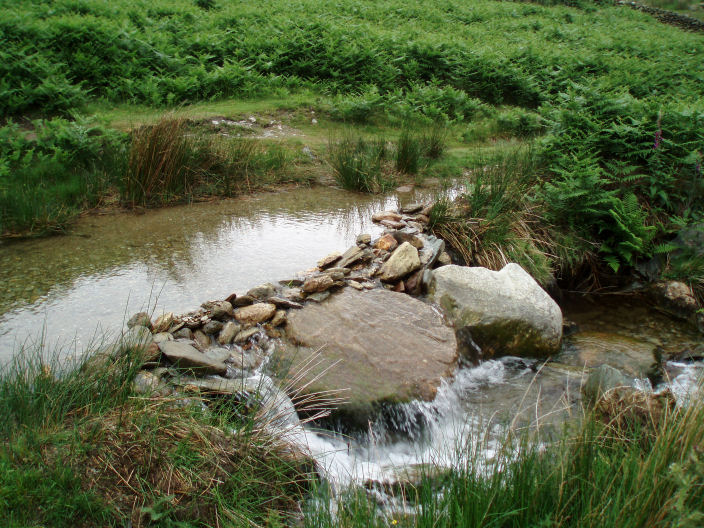 Whitecombe Beck.
All pictures copyright © Peak Walker 2006-2023