Green Crag - Lake District Walk
Saturday 15th July 2006
Today we were joined by 4 members (and their dogs) of the Online Fellwalking Club for a walk to Green Crag and possibly Harter Fell. The skies were clear blue and it was very hot so upon reaching the top of Green Crag we decided to leave Harter Fell for another day.
Start: Hollins Farm Campsite (NY 1788 0109)
Distance: 7.5 miles Ascent: 597 metres Time Taken: 6 hrs
Weather: Hot.
Pub Visited: The Brook House Inn, Boot Ale Drunk: Copper Dragon (Skipton Brewery), Golden Pippin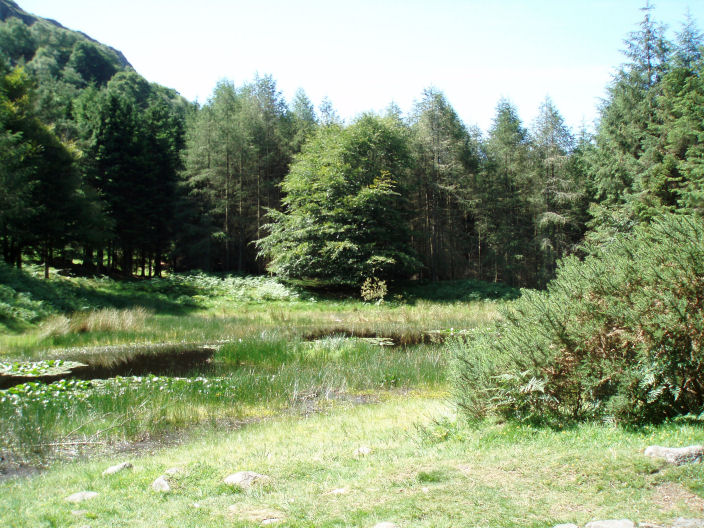 A wildlife haven as we walk alongside the river Esk.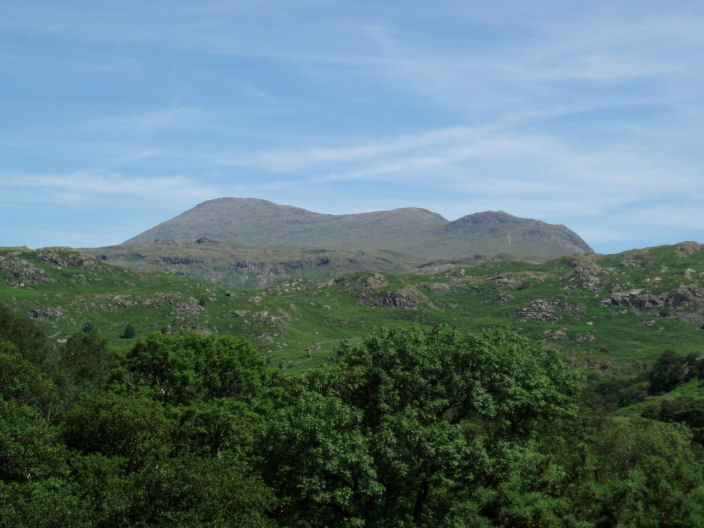 A break in the trees gives this view of Scafell & Slight Side.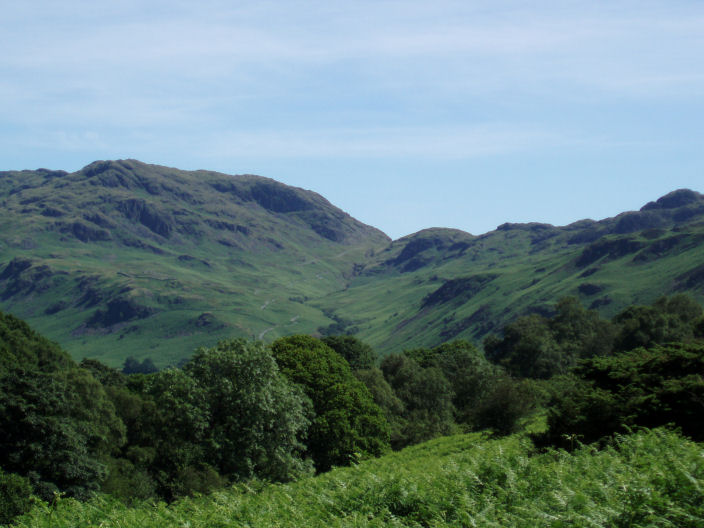 Further along the top of Hardknotts Pass comes into view.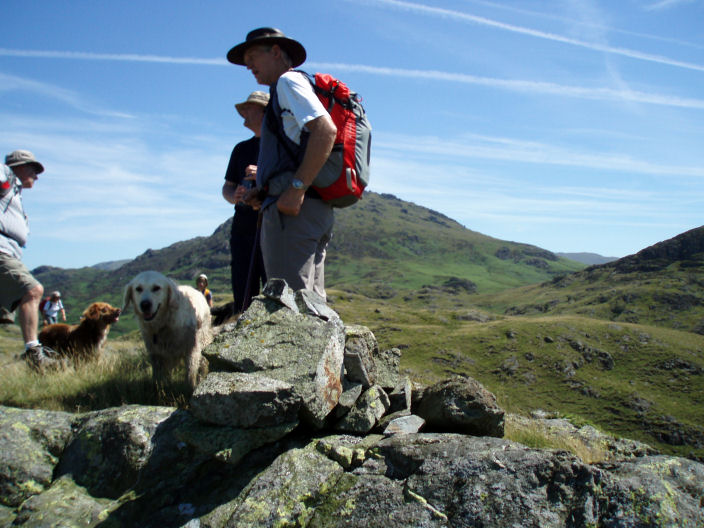 A busy Kepple Crag summit.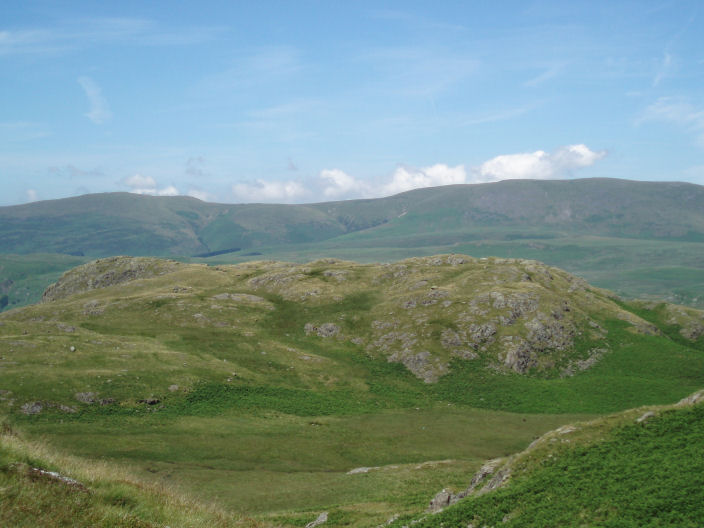 Looking back at Kepple Crag on the way to Great Whinscale.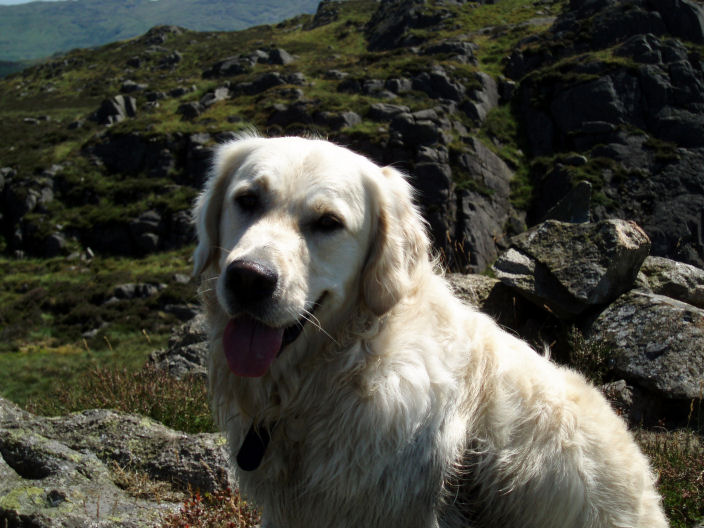 Harry on top of Great Whinscale's summit cairn.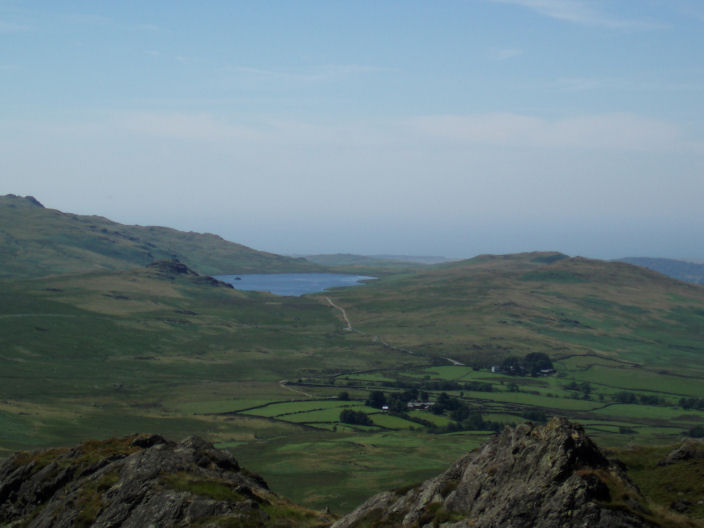 Devoke Water from Great Whinscale.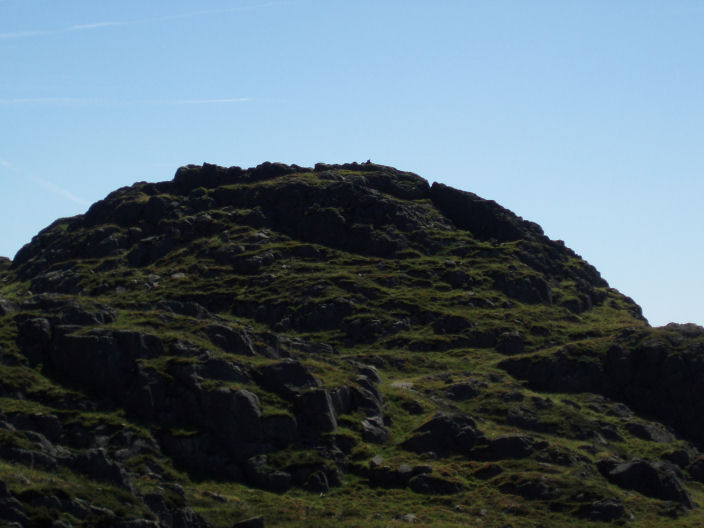 The next summit, Crook Crag.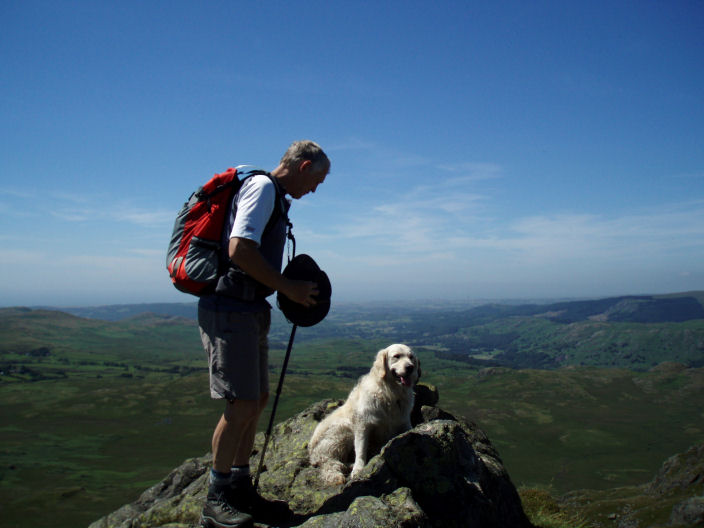 Harry and Roger occupy Crook Crag's summit cairn.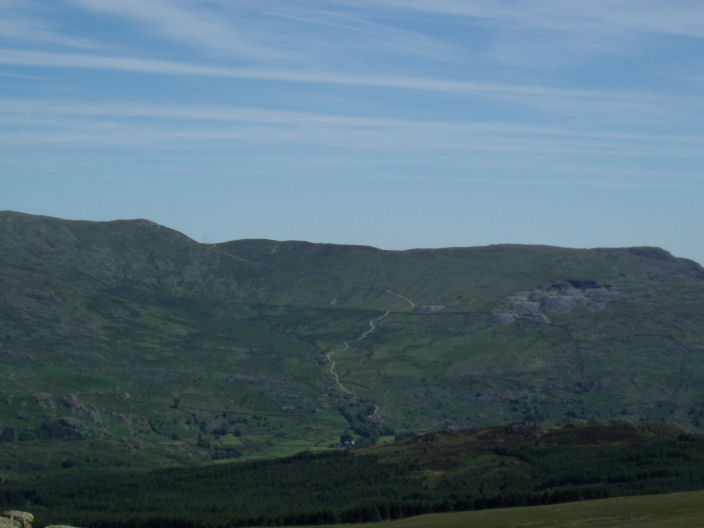 The Walna Scar Road with to either side of it Brown Pike (L), Walna Scar & White Pike (R).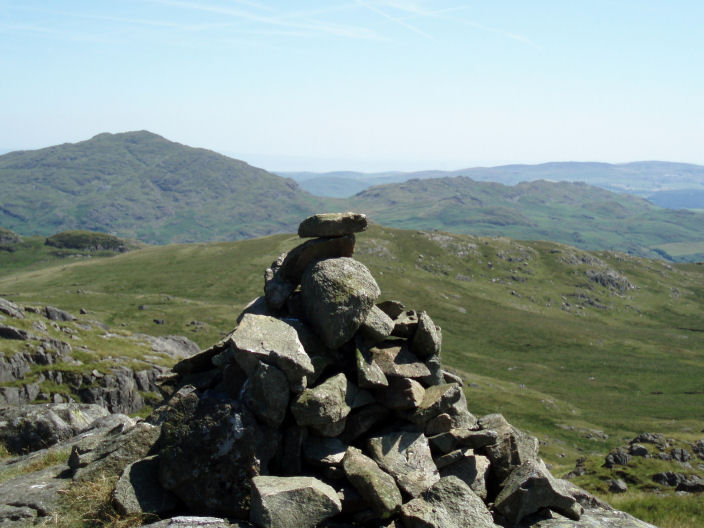 Green Crag's summit cairn with Caw behind.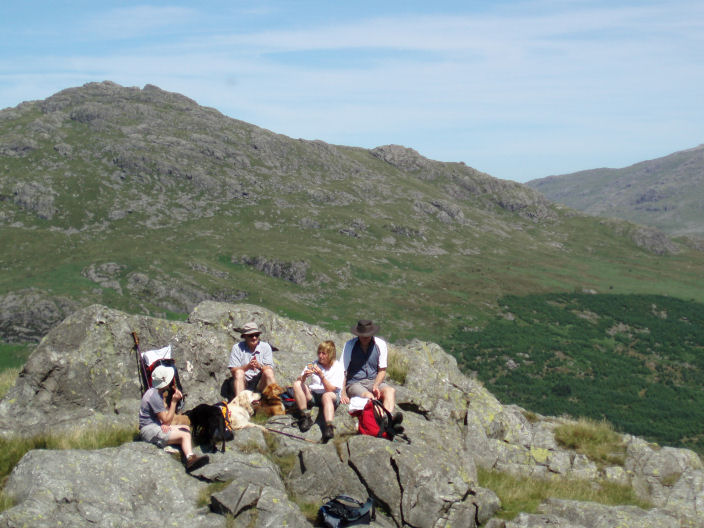 The OFC members Jo, John, Ann & Roger on Green Crag's summit with Harter Fell behind.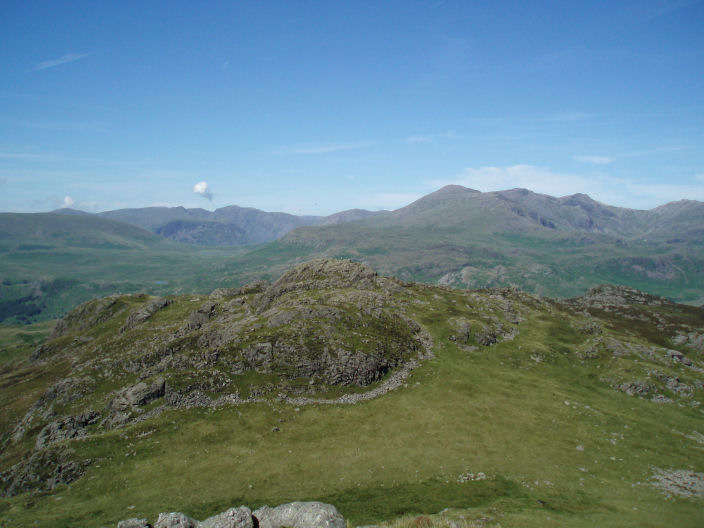 From Green Crag summit, The Pike (L), Crook Crag (behind) & Dow Crag (R).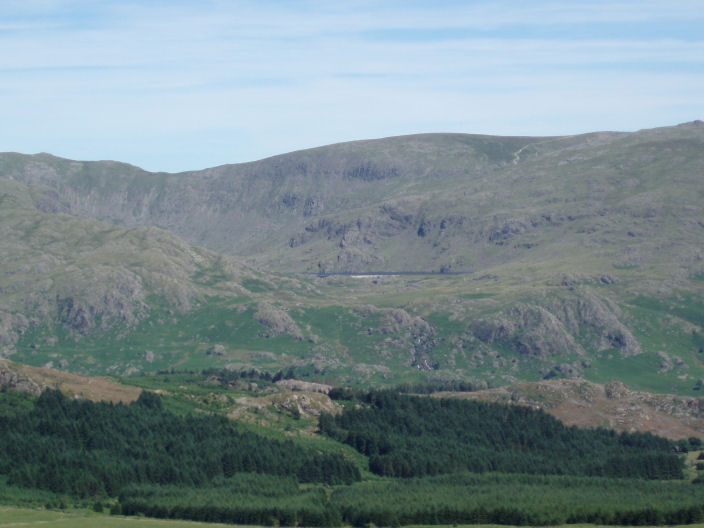 Seathwaite Tarn.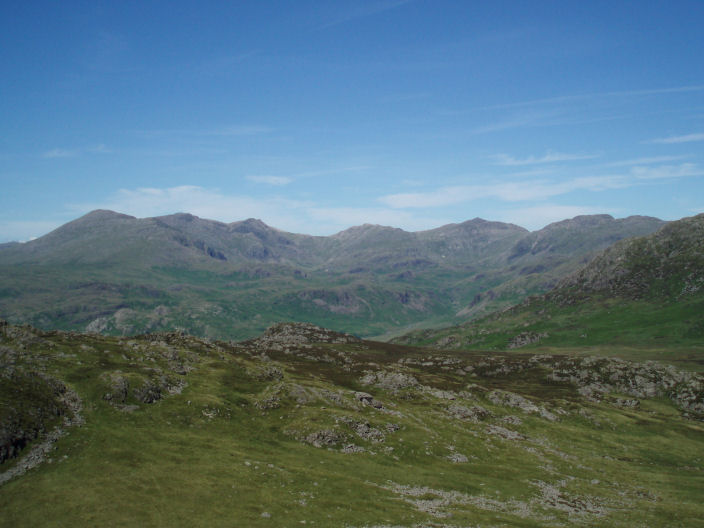 L - R: Scafell & Slight Side, Scafell Pike, Ill Crag, Esk Pike, Bowfell and the Crinkle Crags.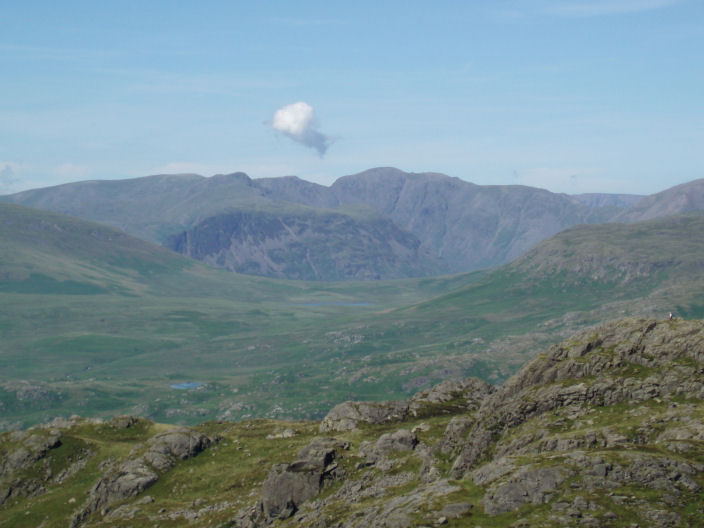 Looking across Eskdale Moor, the closest tarn is Eel Tarn with Burnmoor Tarn further back. Behind Burnmoor Tarn
are the slopes of Yewbarrow, with Red Pike behind it and Pillar to Yewbarrow's right.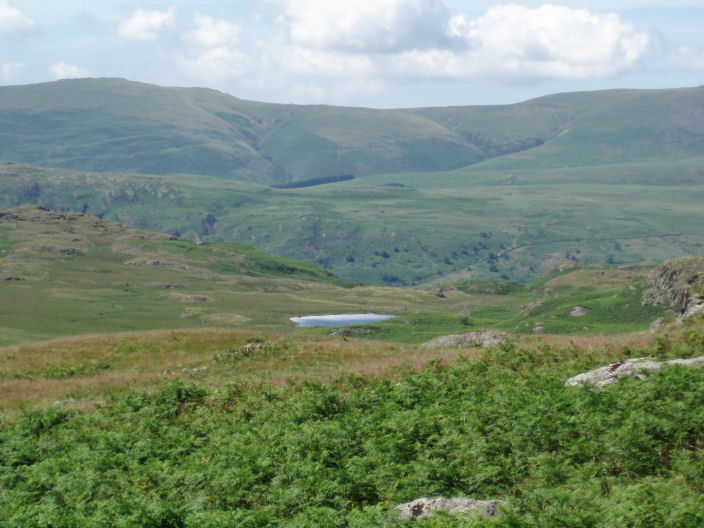 Looking down at Low Birker Tarn with Whin Rigg (L) and Illgill Head (R) behind.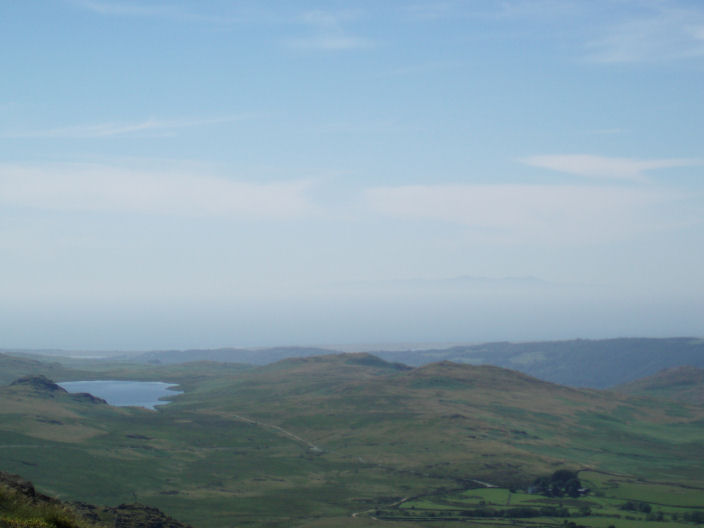 Devoke Water but across the haze the mountains of the Isle of Man are visible.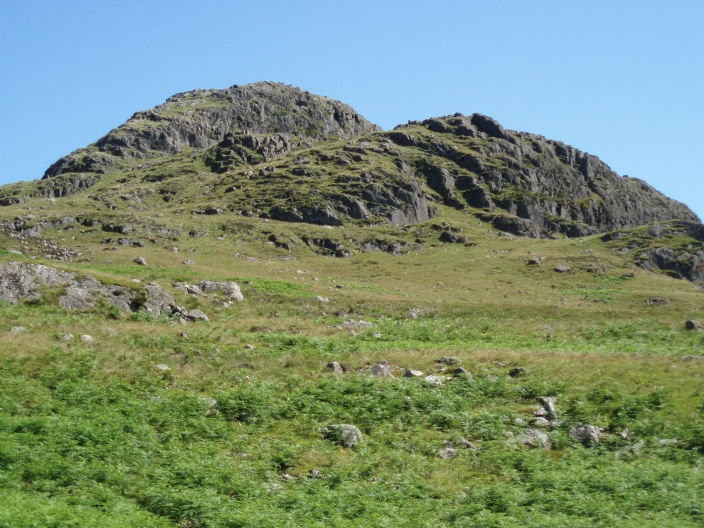 Green Crag.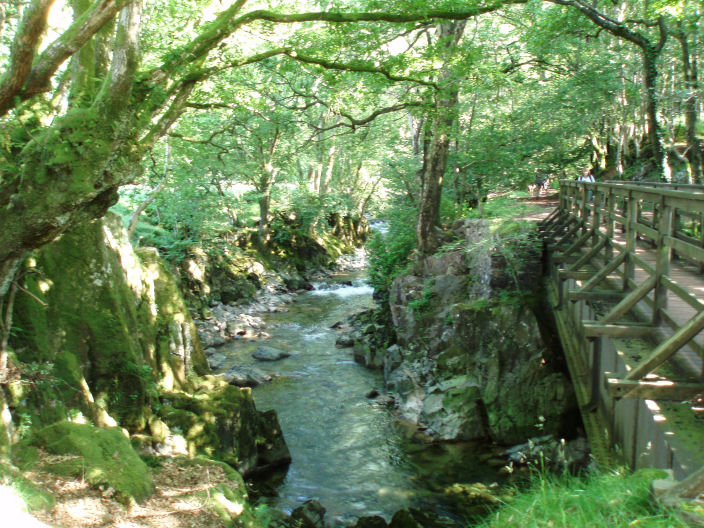 The bridge across the Esk which used to be an old railway bridge.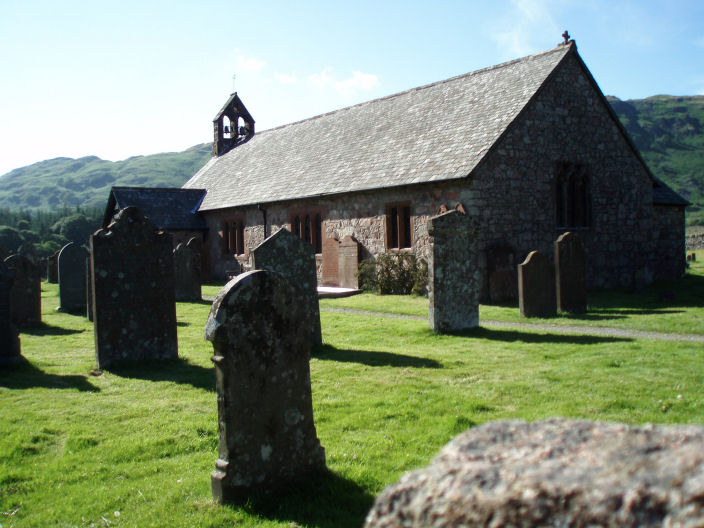 St Catherine's Church in Boot.
All pictures copyright © Peak Walker 2006-2023