Carl Wark - Peak District Walk
Thursday 20th July 2006
This wasn't the walk I had planned for Carl Wark but as the moors and access land have been closed due to the risk of fire it meant that only the public footpaths were open so it was a shorter walk than originally intended. It had rained overnight and when I arrived the cloud hadn't lifted, but shortly after I started walking the sun started to come through the cloud and so I deliberately slowed my pace in order to give it chance to burn some of the cloud away.
Start: Upper Burbage Bridge (SK 2603 8301)
Route: Upper Burbage Bridge - Burbage Rocks - Carl Wark - Higger Tor - Upper Burbage Bridge
Distance: 3 miles Ascent: 205 metres Time Taken: 2 hrs 10 mins
Weather: Misty but hot and very humid.
Pub Visited: None Ale Drunk: None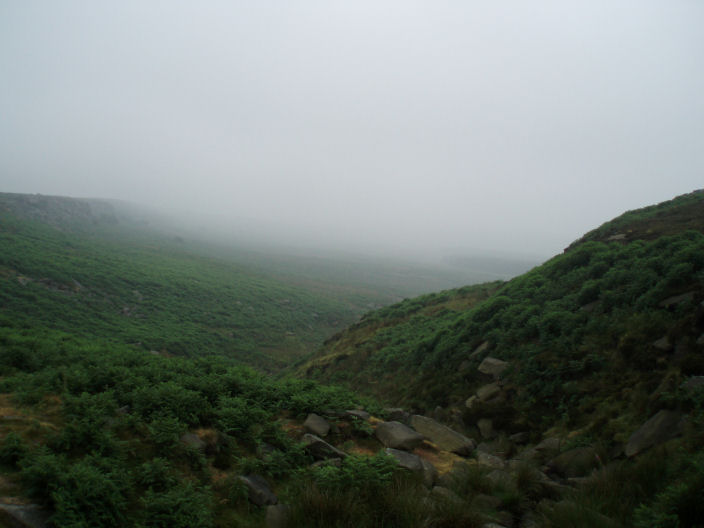 The mist is low in the valley which Burbage Brook runs through.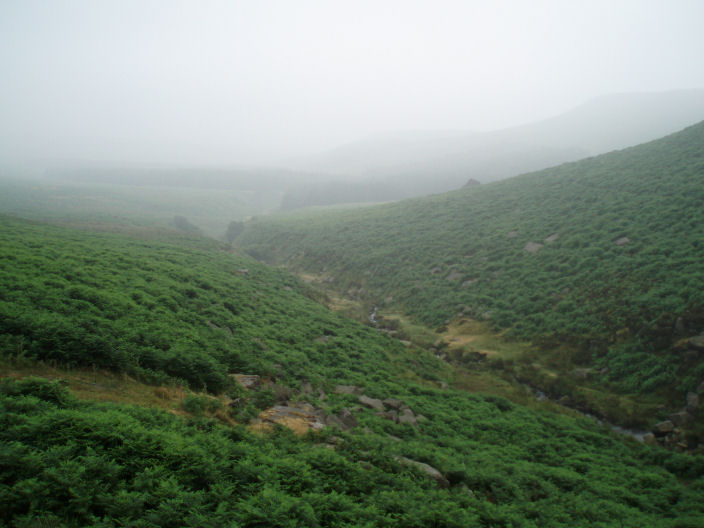 Higger Tor (front) and Carl Wark (back) are just visible on the right through the mist.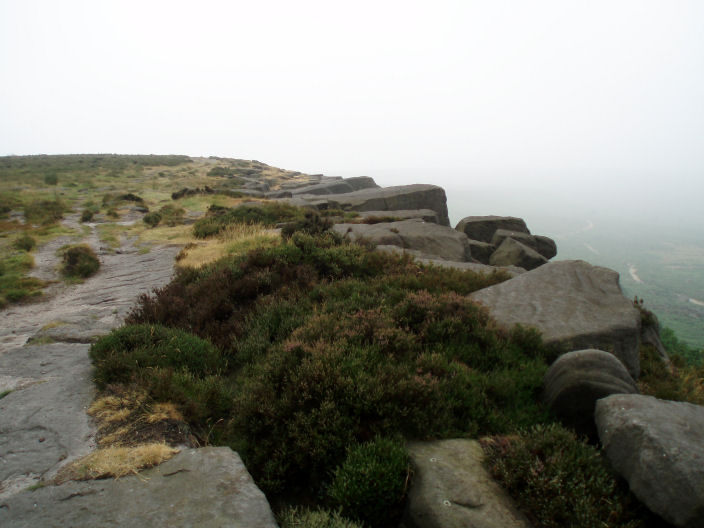 The path above Burbage Rocks, there is also one below the rocks which is visible here.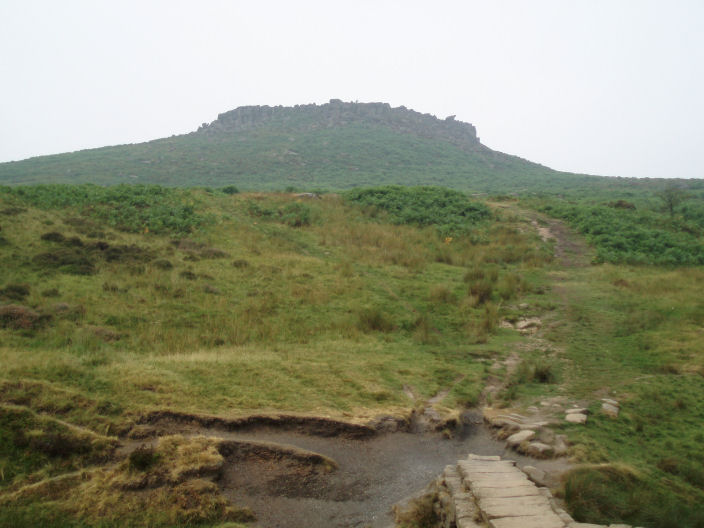 Carl Wark as the mist starts to lift.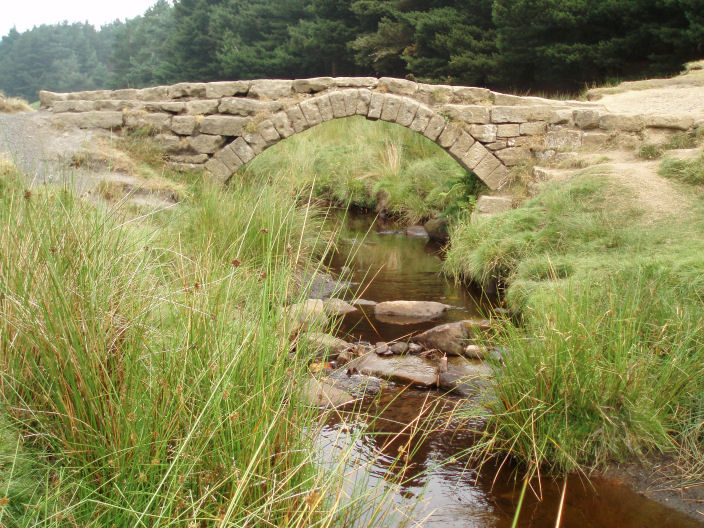 Burbage Brook, below Carl Wark.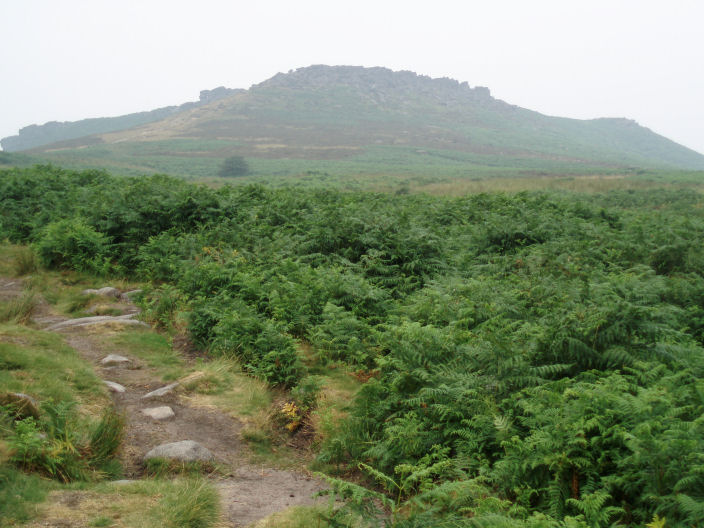 Higger Tor which stands higher than Carl Wark.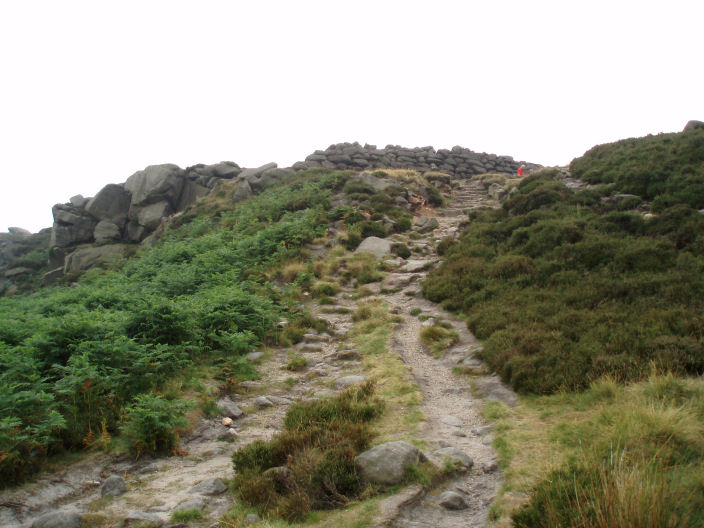 The clearly man-made wall on Carl Wark.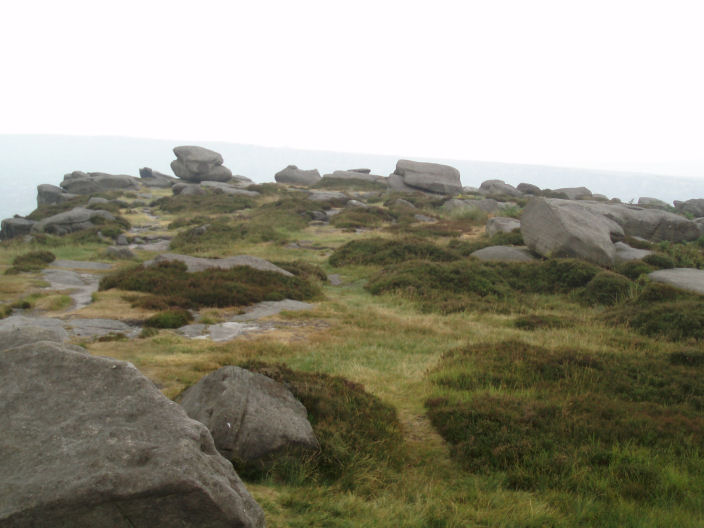 Inside Carl Wark.
A little bit of information about Carl Wark.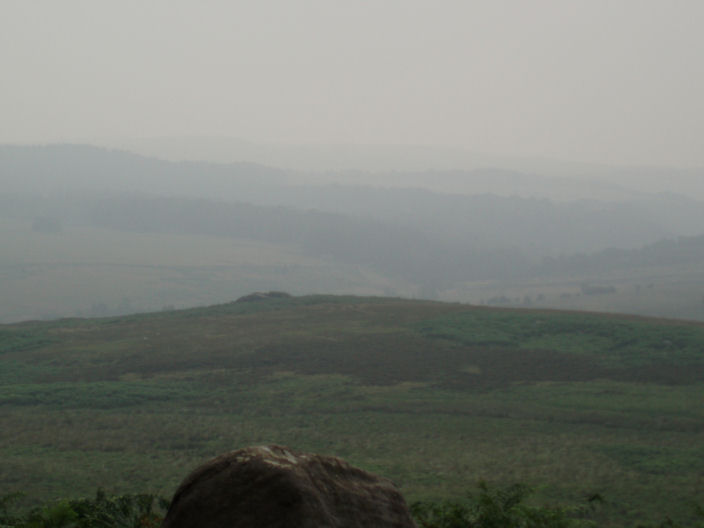 From the south end of Carl Wark you would normally be able to see the Longshaw Estate
along with Froggart and White Edges.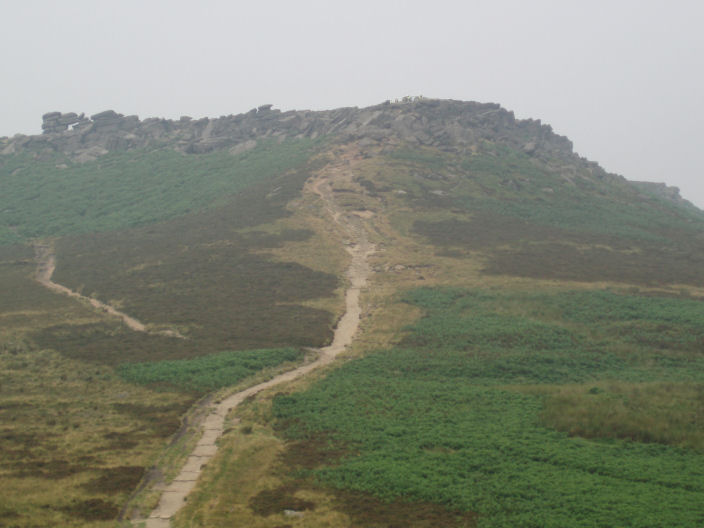 The path to Higger Tor from Carl Wark. If you go straight up you have a short scramble to get to the top, go left
and it's an easy walk. After the two scrambles on the way to Scafell last week I opted for straight up.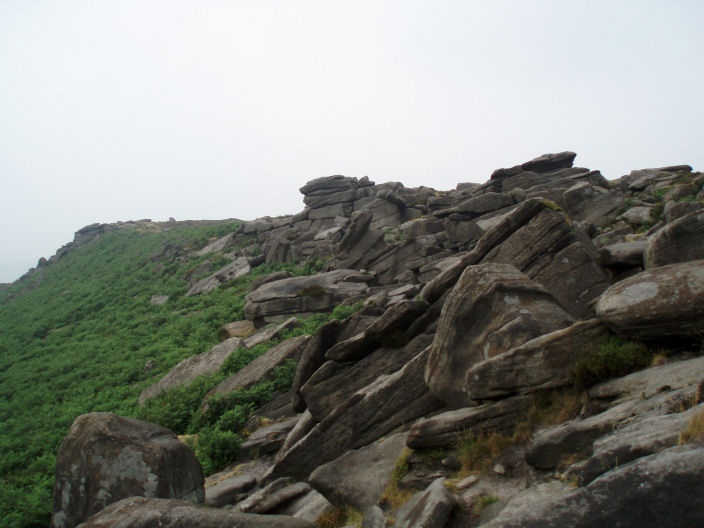 Higger Tor.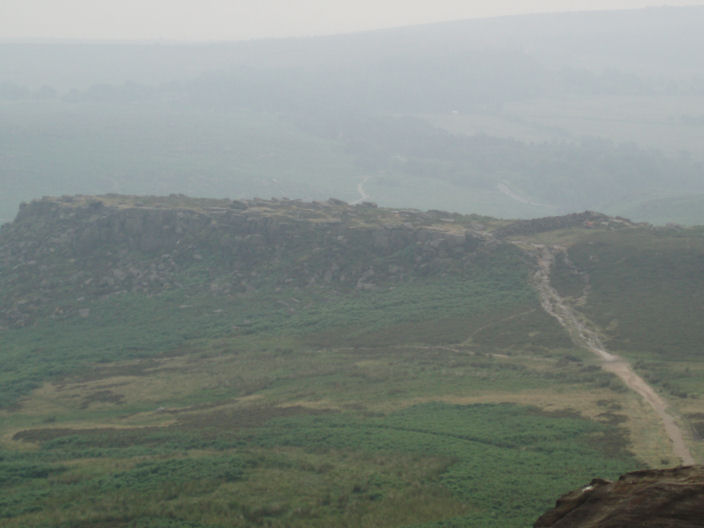 Looking back at Carl Wark from Higger Tor.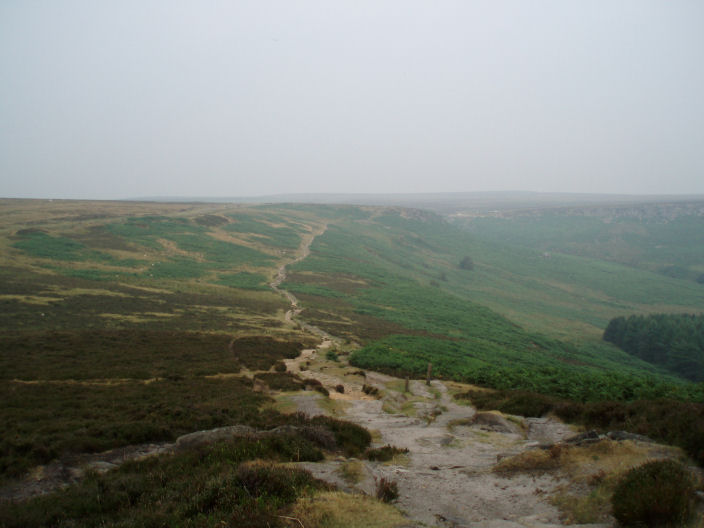 The path from Higger Tor to Upper Burbage Bridge, a lot drier than when I was last up here.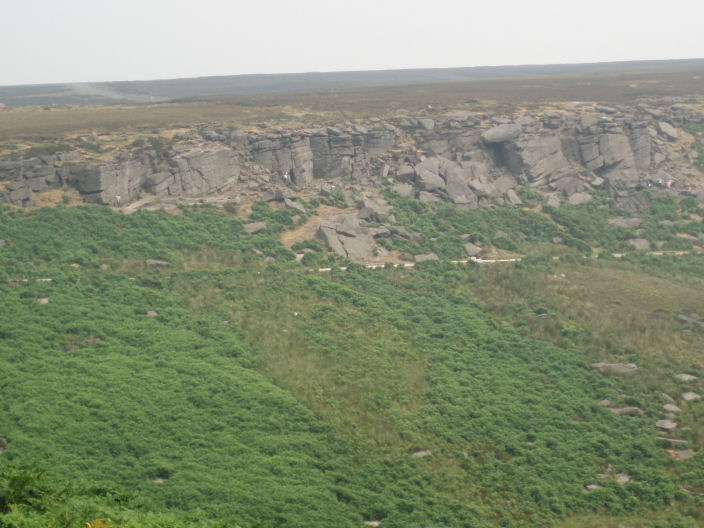 Climbers on Burbage Rocks.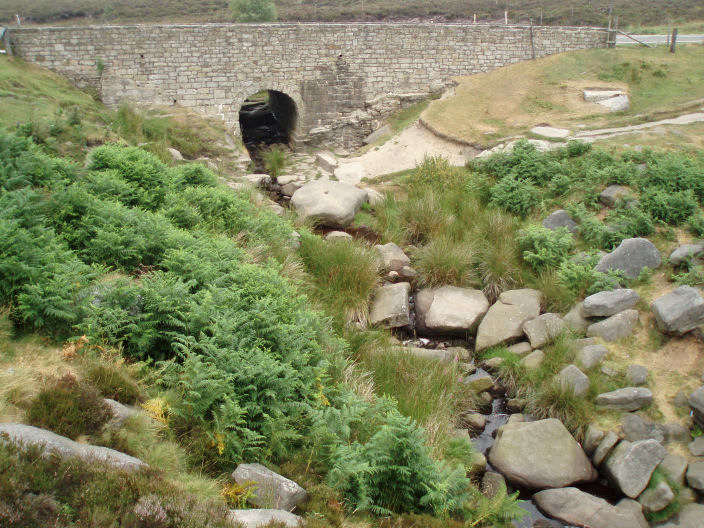 Upper Burbage Bridge.
The valley now almost clear of the mist.
All pictures copyright © Peak Walker 2006-2023