Kinder Scout - Peak District Walk
Sunday 30th July 2006
A very strange day weather-wise, at times we were too hot but there were also times when we were heading towards putting extra layers on and at one point we had waterproofs on. The target for today was to reach the actual summit of Kinder Scout which involved going off the paths and across the peat, a much easier task than normal because the peat is so dry it is covered in cracks. It is easy to see why the moors were shut because of the risk of fires last week, the peat and heather is drier than I can recall seeing it. We hadn't planned on going to Kinder Downfall but with the ground so dry we had plenty of time to do so and were rewarded with some of the longest views I have ever seen from that side of Kinder Scout, we could clearly make out the hills on the other side of Manchester.
Start: Edale car park (SK 1239 8535)
Route: Edale car park - Grindslow Knoll - Kinder Scout summit (CT) - Kinder Downfall - Kinder Low (TP) - Jacob's Ladder - Upper Booth - Edale car park
Distance: 9 miles Ascent: 594 metres Time Taken: 5 hrs 25 mins
Weather: Hot down low with a welcome breeze on the top. One short shower.
Pub Visited: The Rambler, Edale Ale Drunk: Ringobells Brewery, Dreckly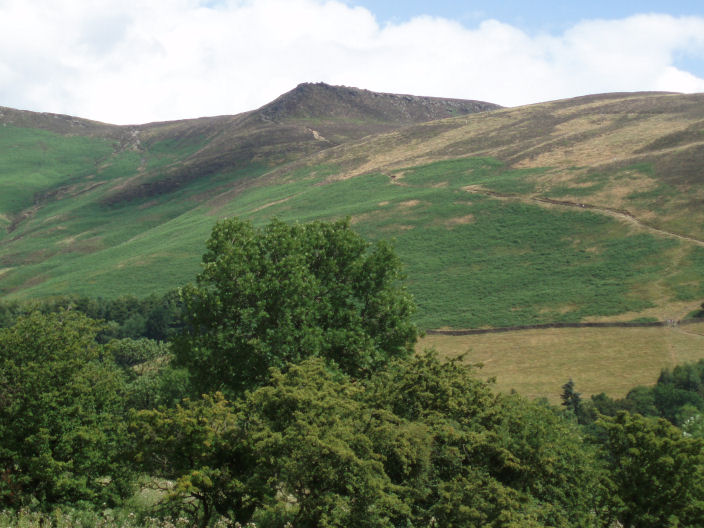 Ringing Roger from the climb up Grindslow Knoll.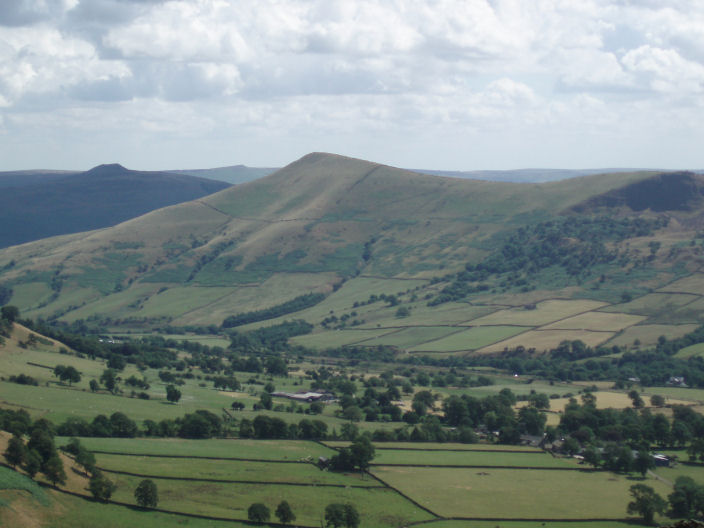 Win Hill (L) and Lose Hill (R) across the Edale Valley.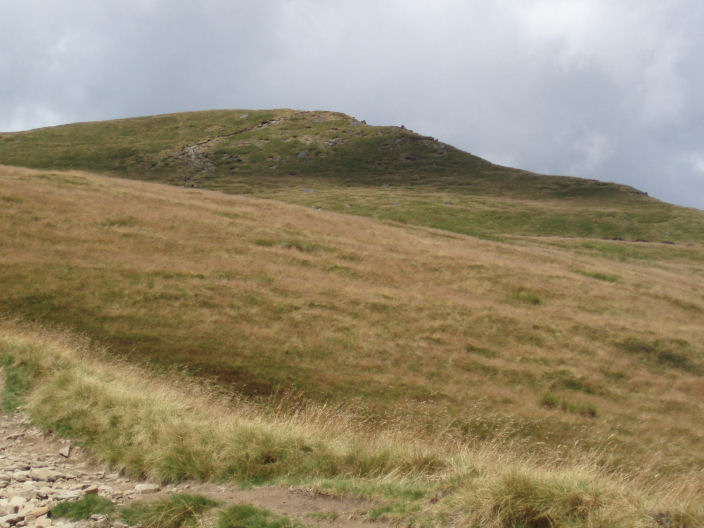 Grindslow Knoll summit ahead.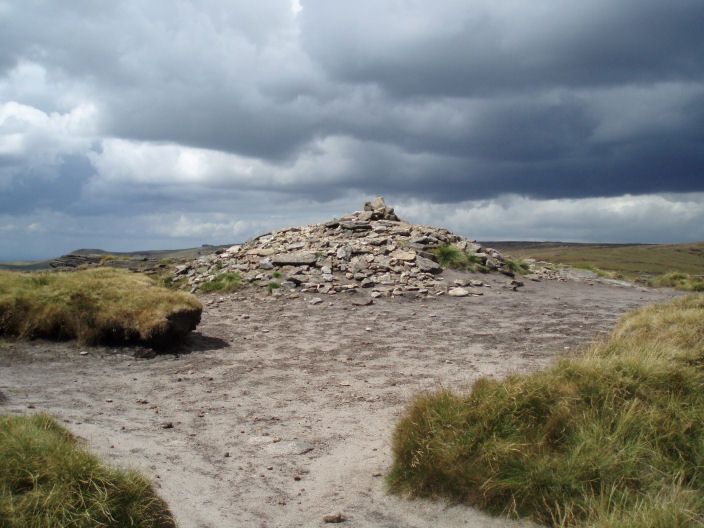 The summit cairn on Grindslow Knoll.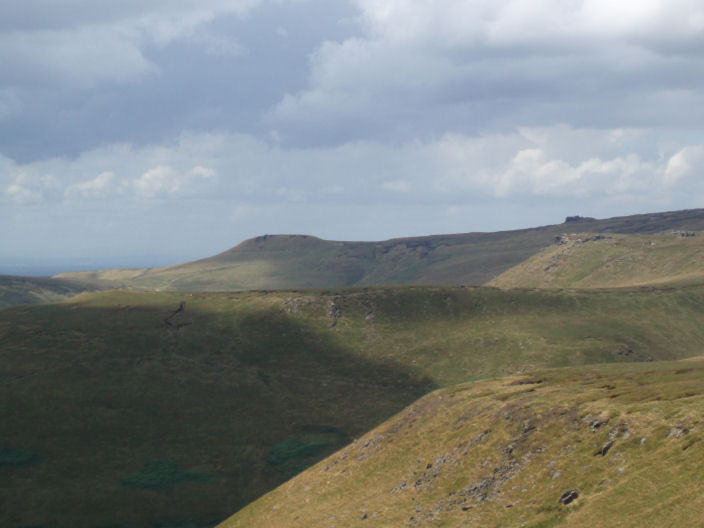 Swine's Back and the Wool Packs from Grindslow Knoll.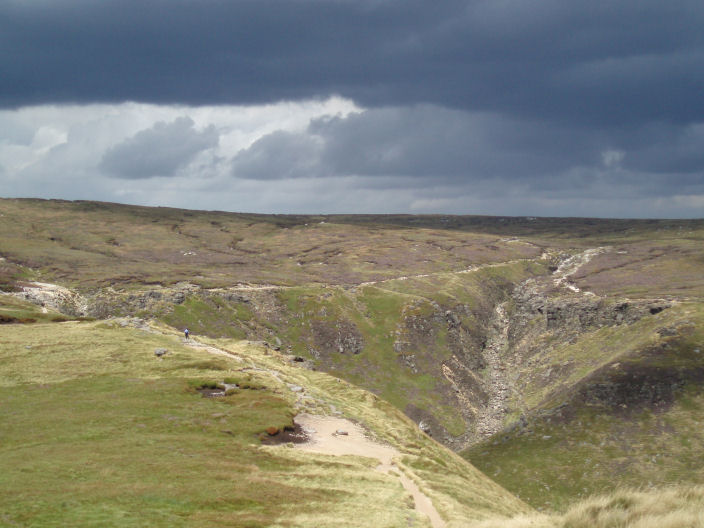 The path to the top of Grindsbrook.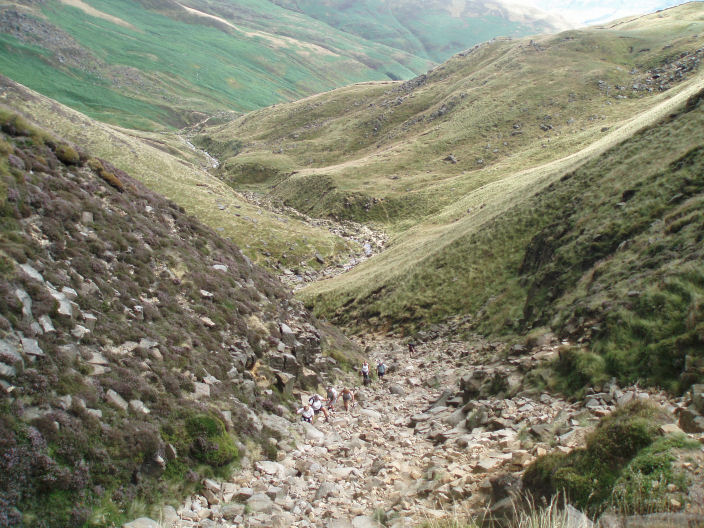 Looking down a very dry Grindsbrook.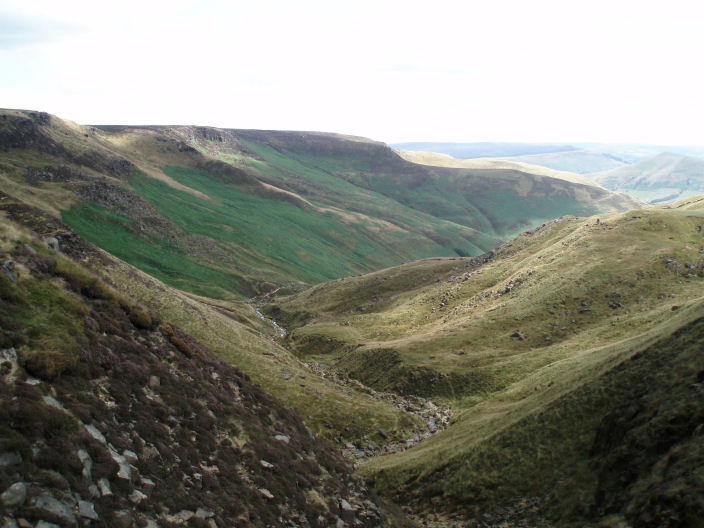 Grindsbrook Clough from the top of Grindsbrook.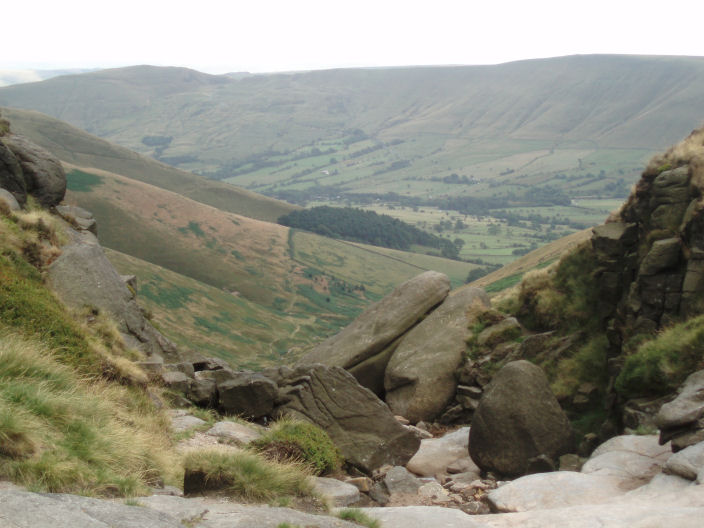 Rushup Edge from the top of Crowden Clough.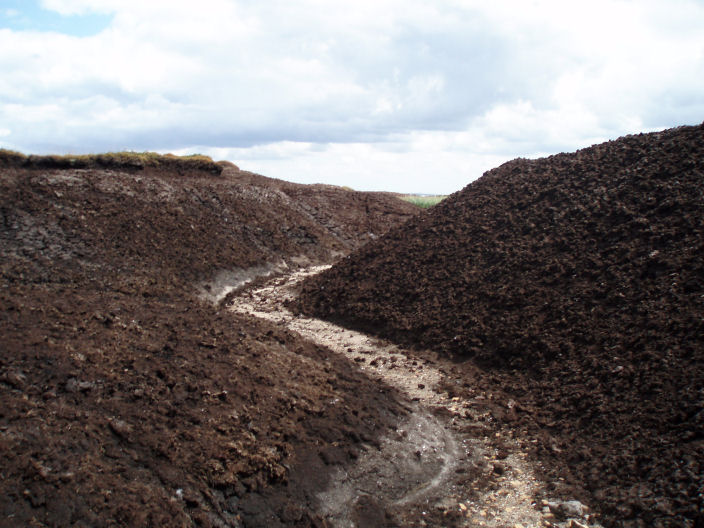 In amongst the peat and heading towards the summit.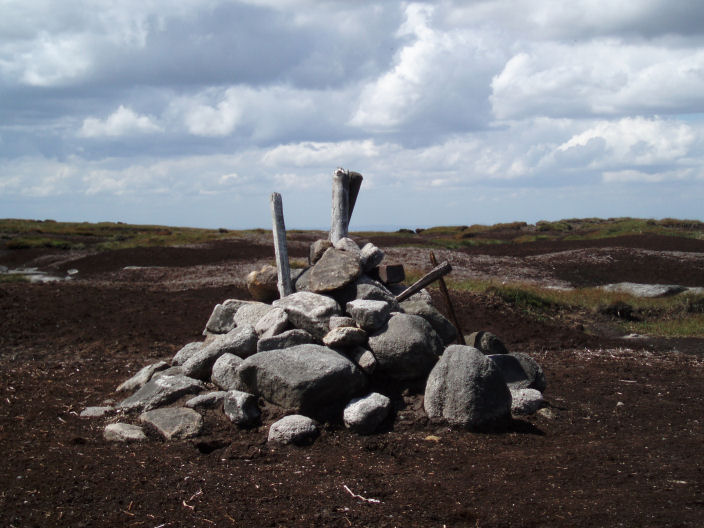 Kinder Scout's summit and the County Top of Derbyshire.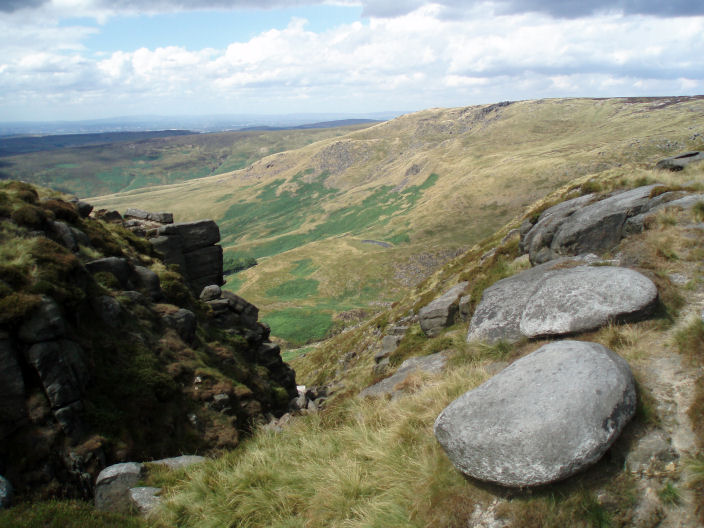 Looking across to Sandy Heys with Mermaid's Pool below.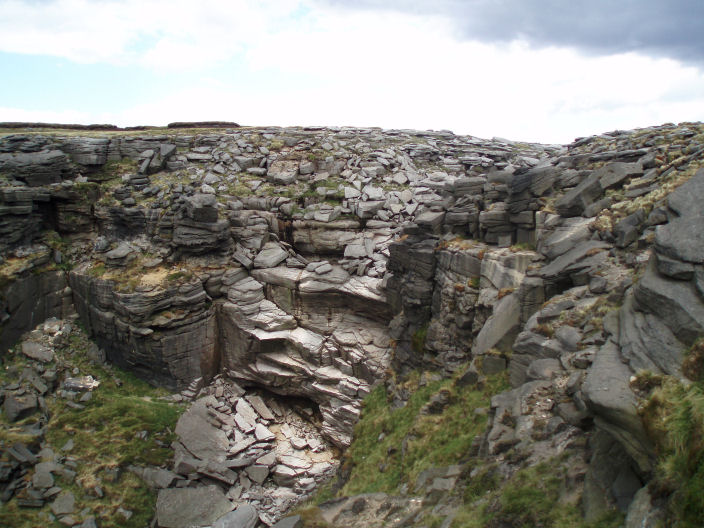 Kinder Downfall. Where is the water?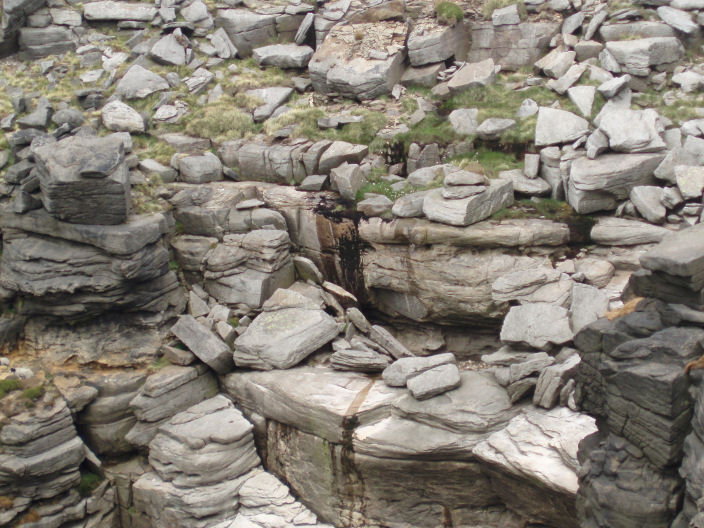 Found it.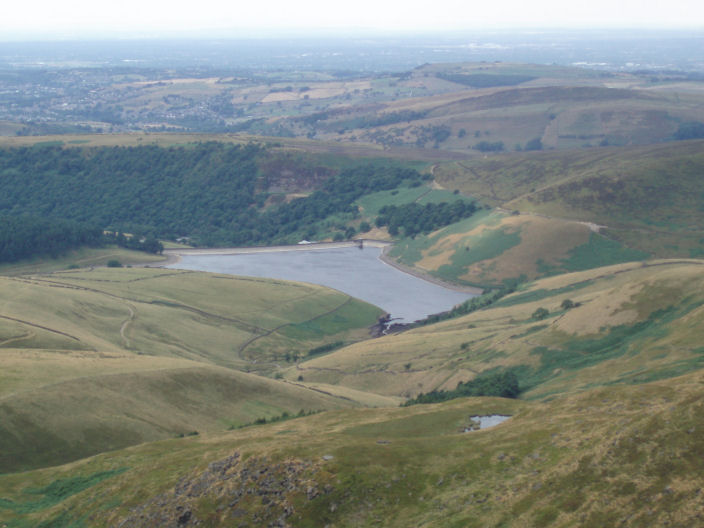 Kinder Reservoir with Manchester and the hills behind it.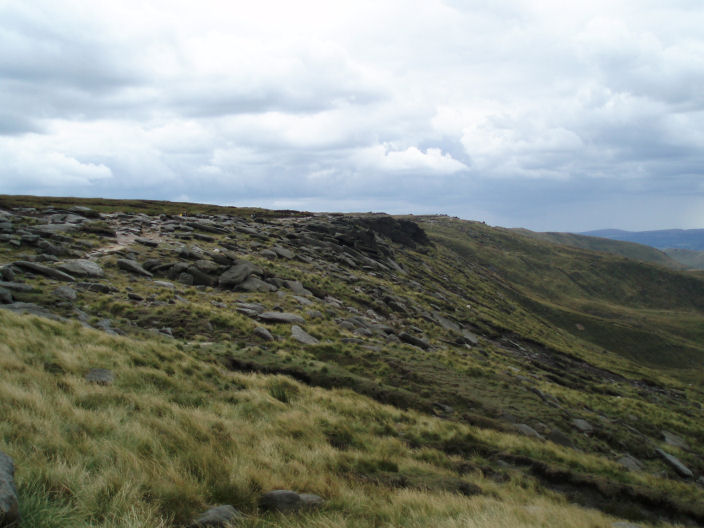 The Pennine Way along the edge of Kinder Scout.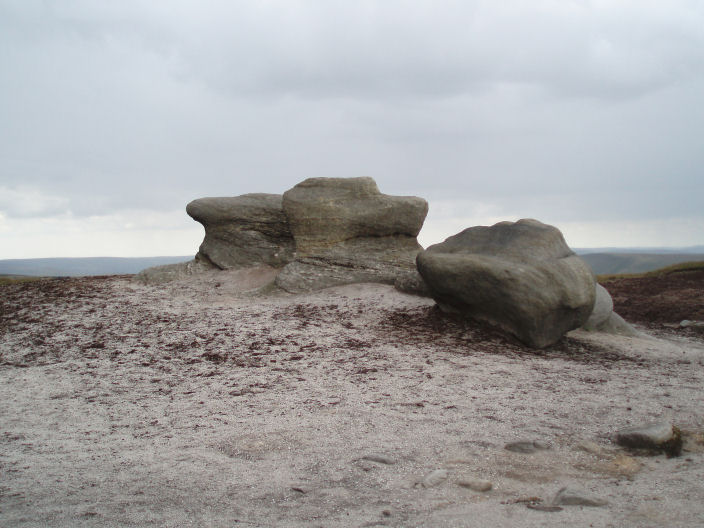 Rocks next to Kinder Low's trig point. This part of Kinder Scout is how I imagine the moon's surface must be.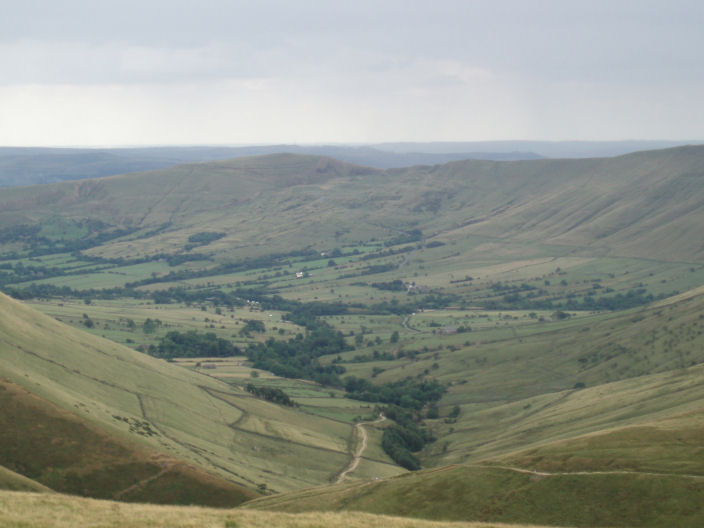 Jacob's Ladder path from Edale Rocks, with Rushup Edge and Mam Tor behind.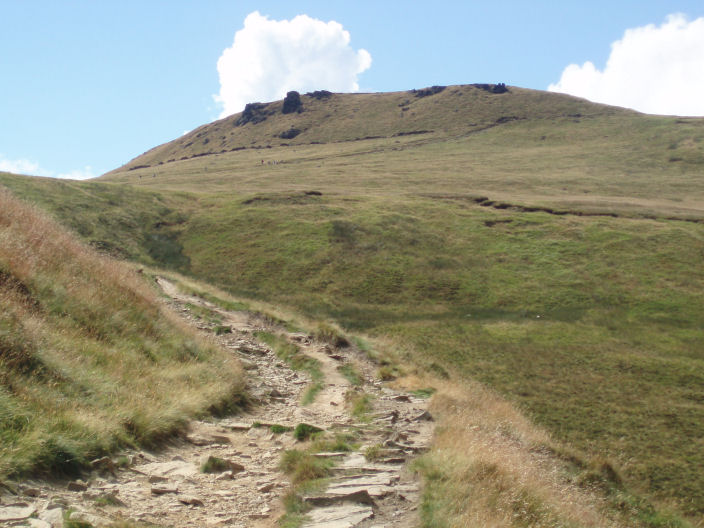 Swine's Back from Jacob's Ladder.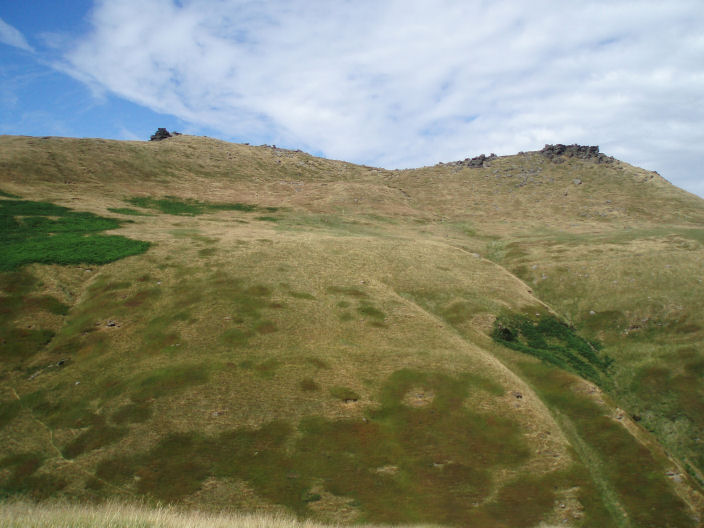 Pym Chair (L) and the Wool Packs (R) from Jacob's Ladder.
The unnamed bridge at the foot of Jacob's Ladder.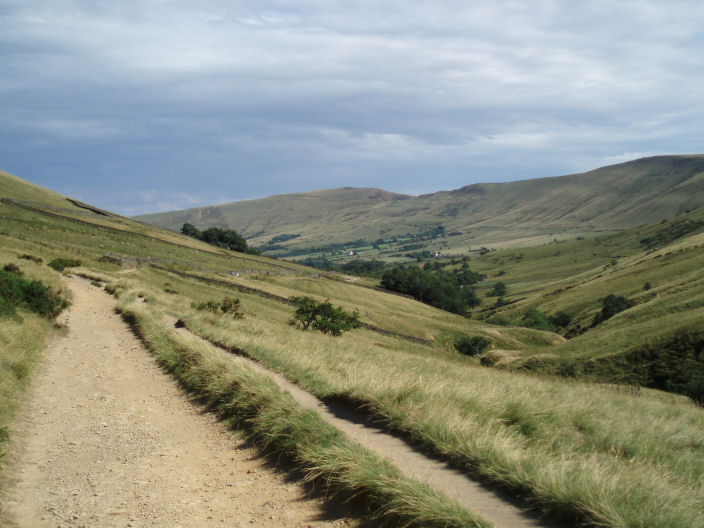 Mam Tor and Rushup Edge from the path to Lee Farm.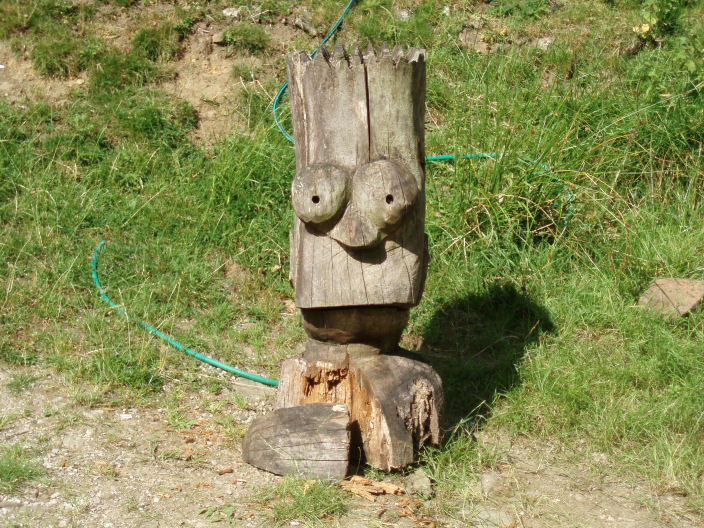 Bart Simpson is only the wooden carving left at Lee Farm, there used to be many more.
All pictures copyright © Peak Walker 2006-2023