High Stones - Peak District Walk
Saturday 9th September 2006
After nearly a month away from the hills it was great to get out again. Sometimes life just gets in the way of walking, this time it was down to a combination of holidays, poor weather and having two children both leaving school after GCSE's and A Levels and wanting mum to help them prepare for college and university, i.e. drive and pay for things.
The walk started with a 20 minute bus trip from Fairholmes to Kings Tree as it was the weekend and access between these two points is restricted.
Start: King's Tree (SK 1677 9387)
Route: King's Tree - Slippery Stones - Margery Hill (CT) - Wilfrey Edge - High Stones (CT) - Featherbed Moss - Round Hill - Cartledge Stones Ridge - Back Tor (TP) - Lost Lad - Fairholmes
Distance: 9.75 miles Ascent: 468 metres Time Taken: 5 hrs 45 mins
Weather: High cloud, bright & breezy.
Pub Visited: The Yorkshire Bridge Inn near Bamford Ale Drunk: Black Sheep Bitter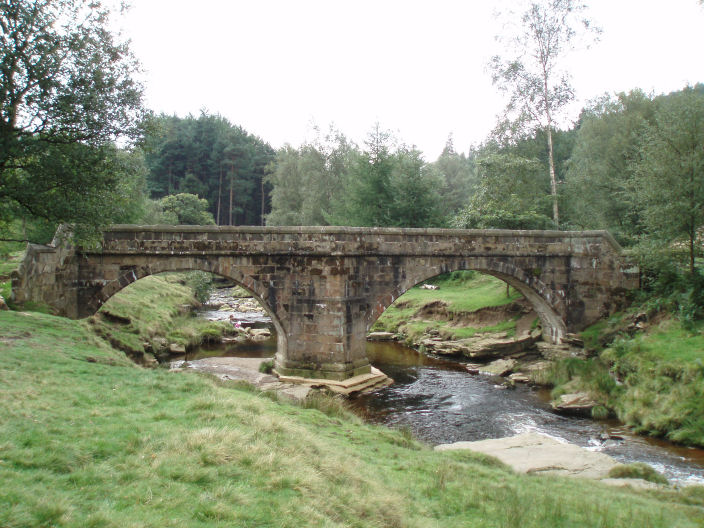 The re-erected 17th century packhorse bridge at Slippery Stones.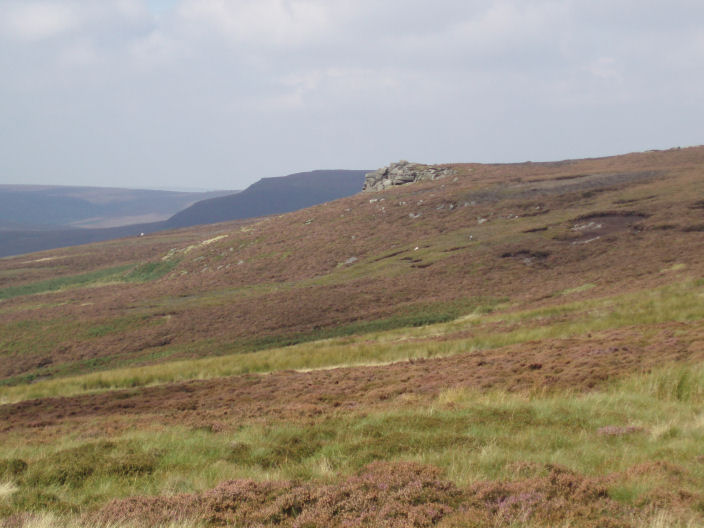 Bull Stones from the climb to Margery Hill.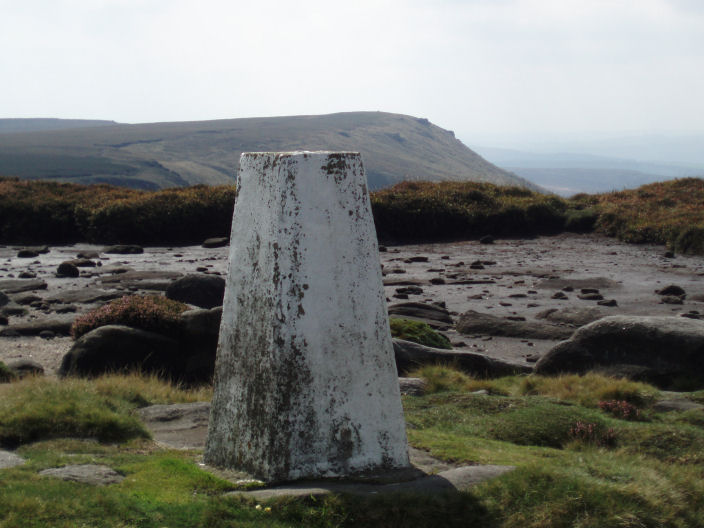 Margery Hill trig point with Wilfrey Edge visible behind it.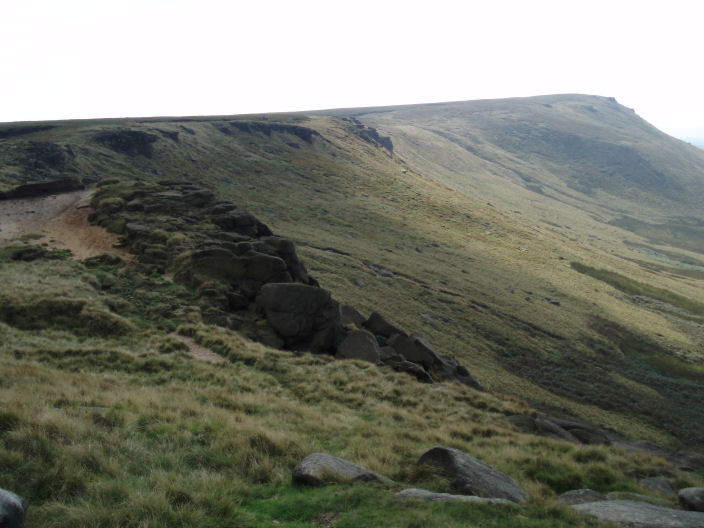 Looking towards High Stones from Wilfrey Edge, a named section of Howden Edge.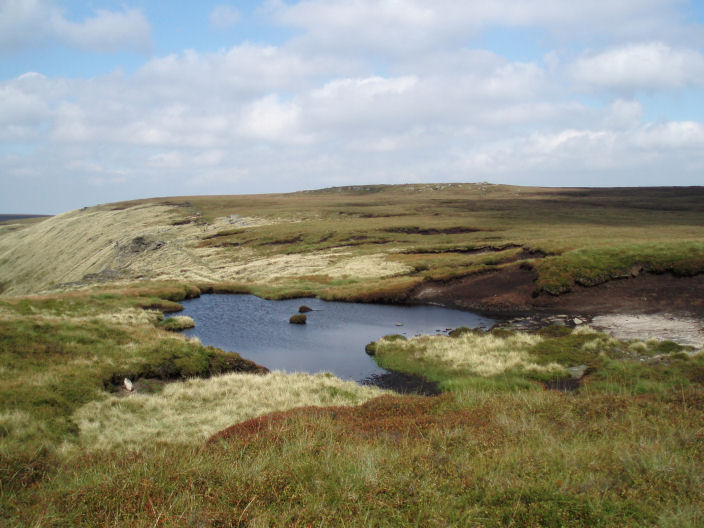 The high point in the background is Margery Hill, taken from Wilfrey Edge.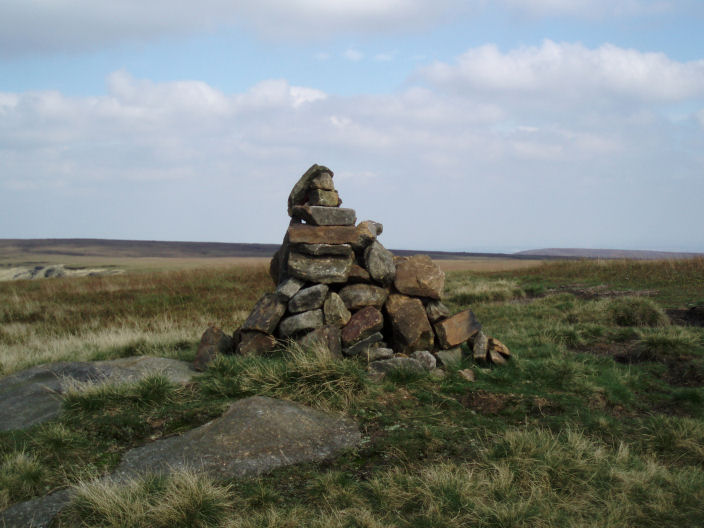 High Stones on Howden Edge. This top and Margery Hill are the disputed county tops of the Metropolitan County
of South Yorkshire. I'm not sure why, as High Stones is higher than Margery Hill. High Stones is also
the highest top for Sheffield Quasi Unitary Authority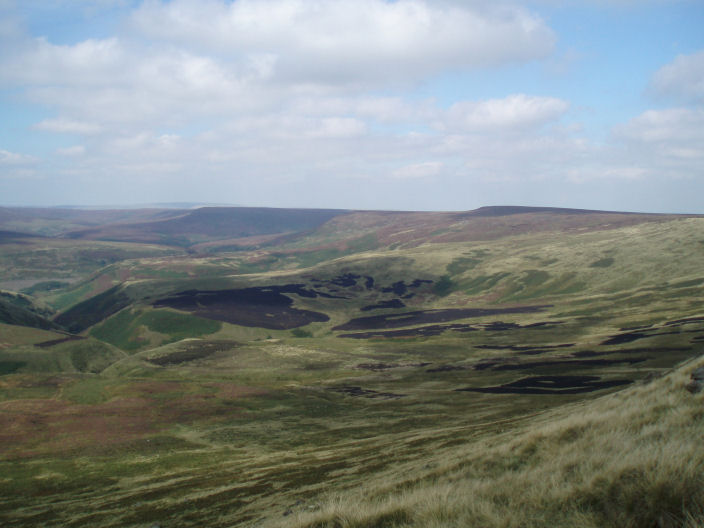 Looking across Upper Hey from High Stones. The edge is Howden Edge, with Black Hill visible behind it in the distance.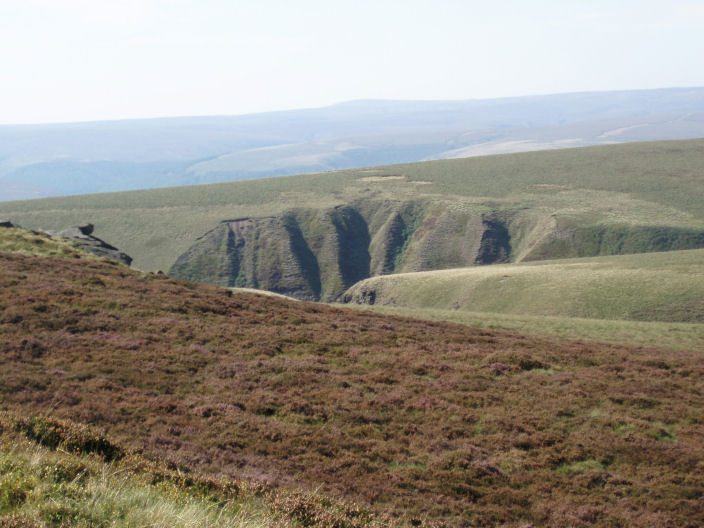 Berristers Tor taken from Cartledge Stones Ridge.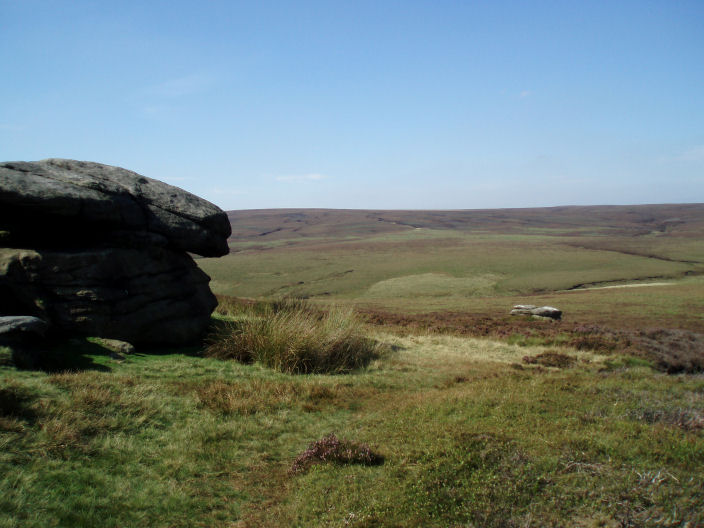 Looking across Greenfield Howden, towards Featherbed Moss, from Cartledge Stones Ridge.
Back Tor summit trig. We had been looking up at it from Cartledge Stones Ridge for the last 30 minutes and it had
always had people surrounding it and whilst we sat having a drink there was a steady stream of people
taking their photos by it. I was lucky to get this shot.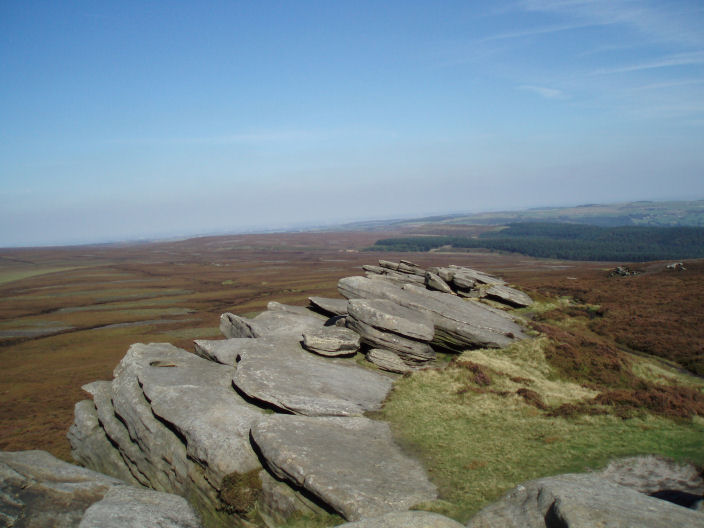 Looking across Brogging Moss, from next to Back Tor trig point.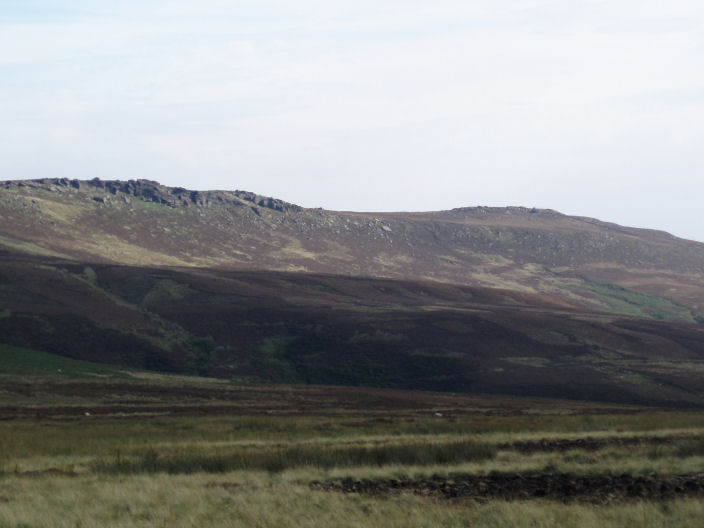 Dovestone Tor on Derwent Edge.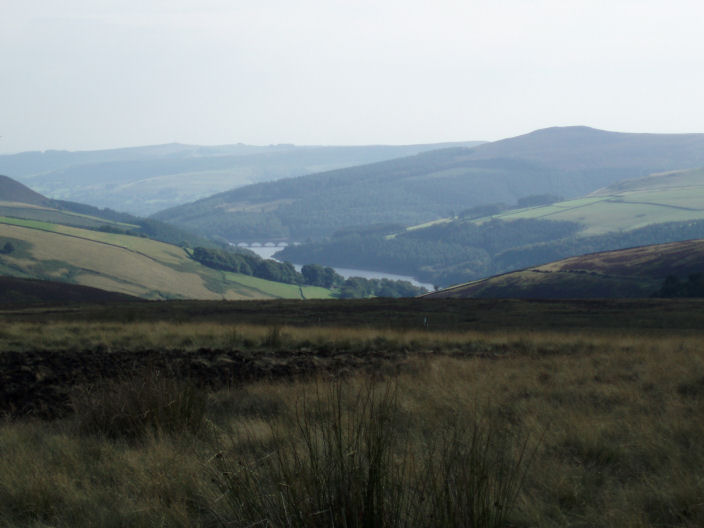 Ladybower Reservoir with Win Hill behind.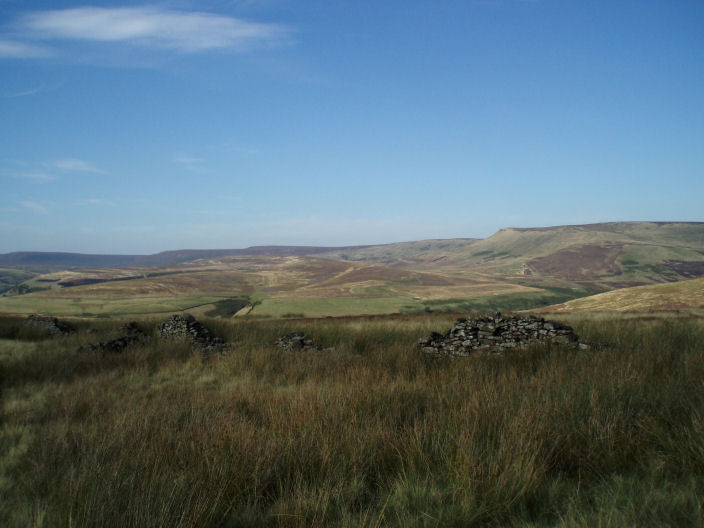 Howden Edge taken during the descent from Lost Lad.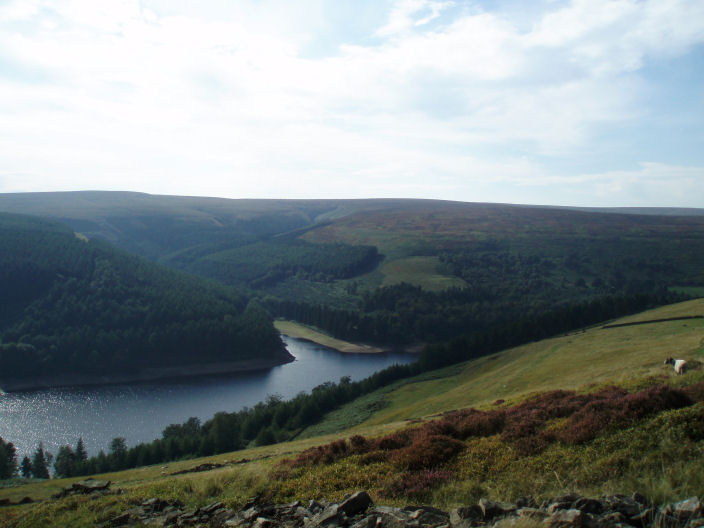 Howden Resevoir.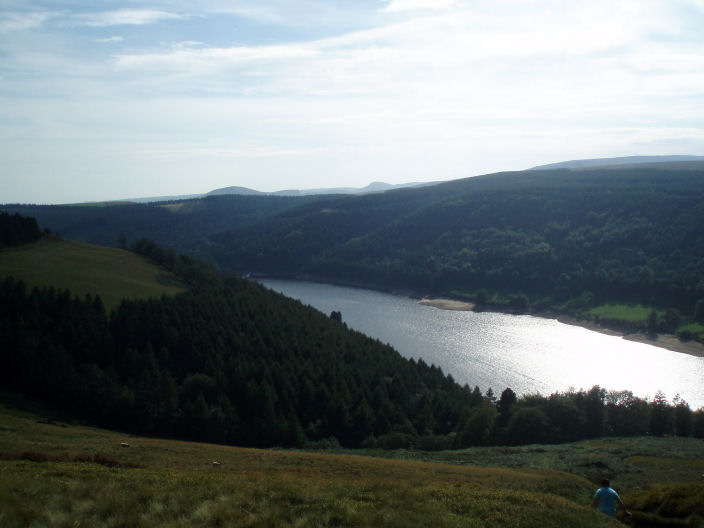 Derwent Reservoir from the approach to Hancock Wood.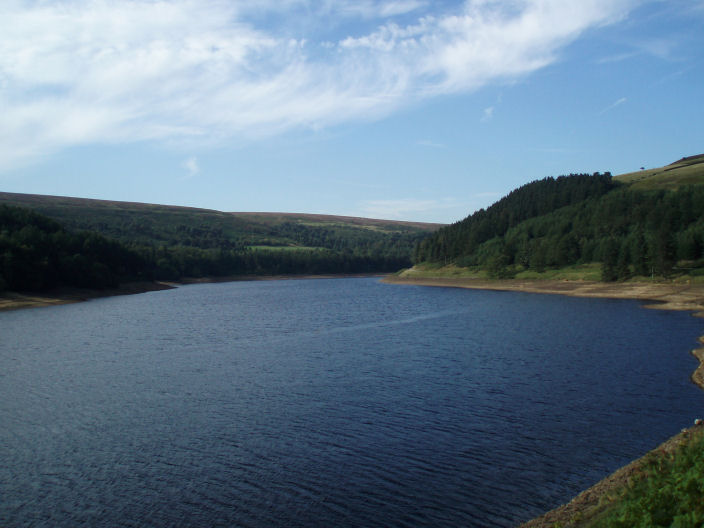 Looking back up Derwent Reservoir.
All pictures copyright © Peak Walker 2006-2023