Ill Bell - Lake District Walk
Saturday 23rd September 2006
Despite the early morning cloud hugging the tops when we woke up we actually had great weather for walking today, although it was a little too hazy for great long distance shots. After an initial steep climb up to the Garburn Road it was relatively straightforward and easy walking along the ridge with Thornthwaite Beacon always ahead of us. The climb up to Troutbeck Tongue was not quite so easy due to the long grass and lack of path until we were near the summit, making what appeared to be an easy ascent a lot harder than it looked.
Start: Limefitt Park (NY 4168 0315)
Distance: 9 miles Ascent: 897 metres Time Taken: 6 hrs
Weather: Warm, with a slight breeze.
Pub Visited: The Queens Head, Troutbeck Ale Drunk: Jennings Cumberland & Red Bull Terrier, Barngates Brewery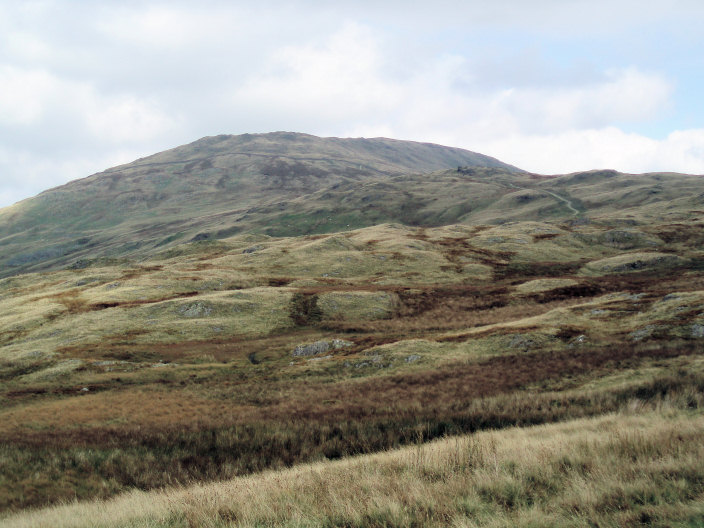 Looking towards Yoke from the Garburn Road.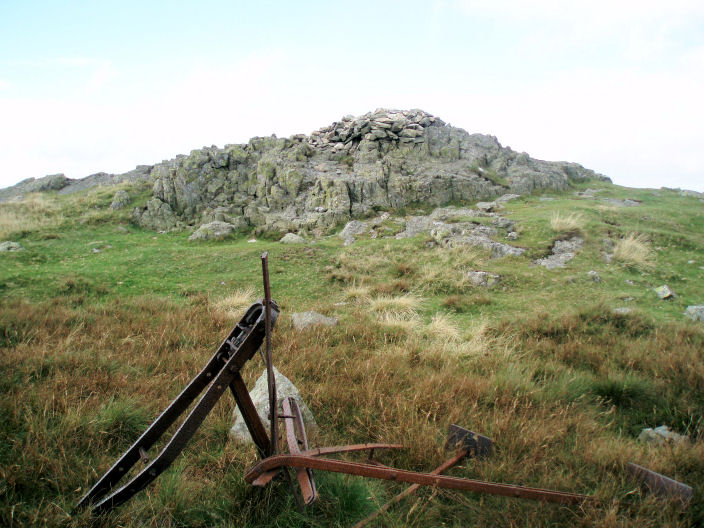 Yoke's summit cairn.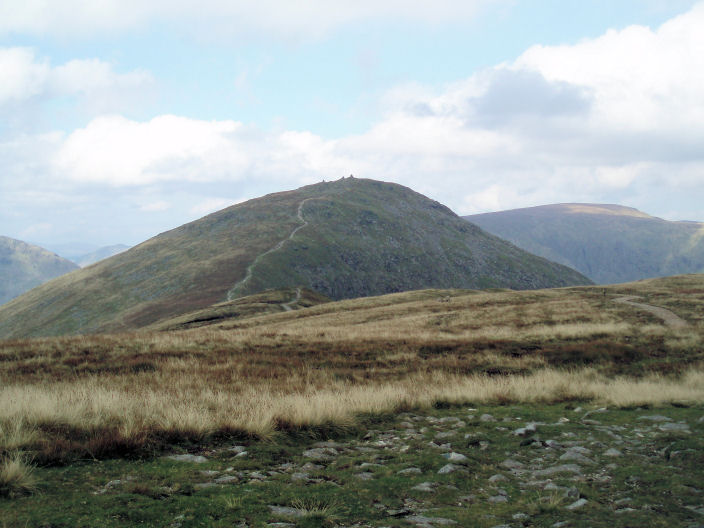 The route to Ill Bell from Yoke's summit.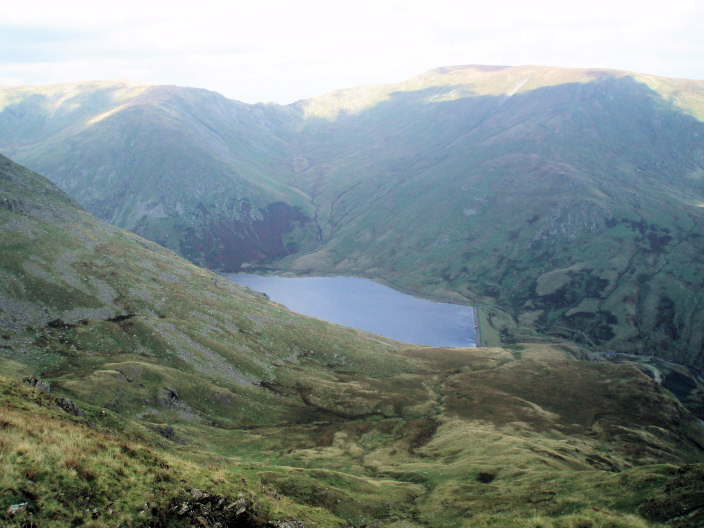 The Kentmere Reservoir from the path to Ill Bell.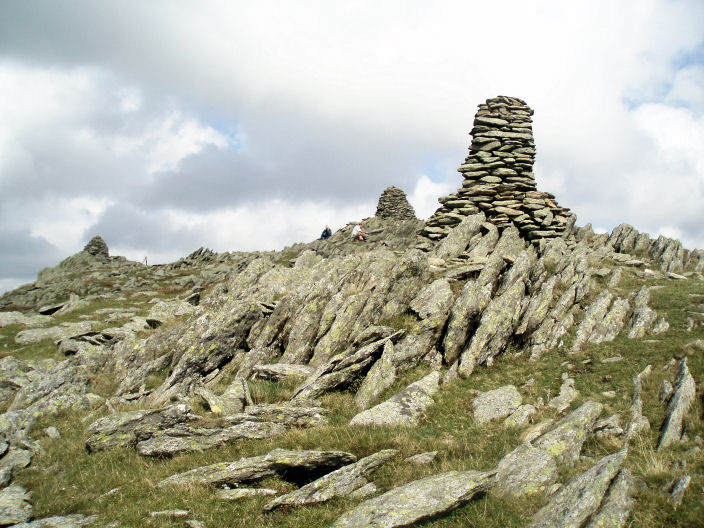 Ill Bell's three summit cairns.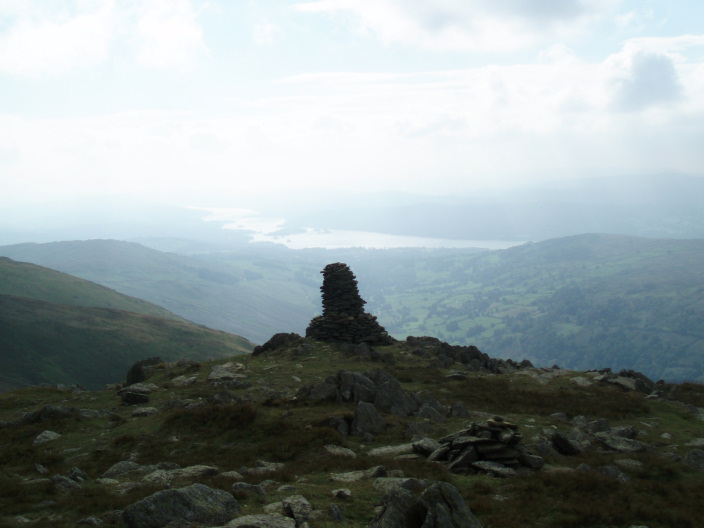 A hazy Windermere from Ill Bell.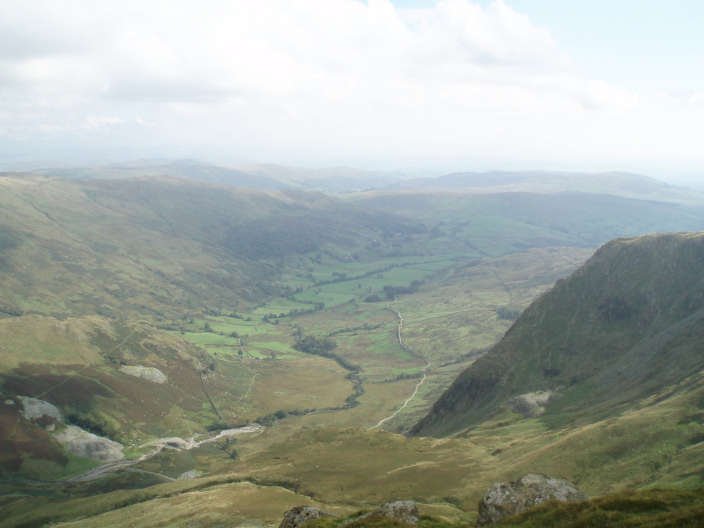 The Kentmere valley from Ill Bell.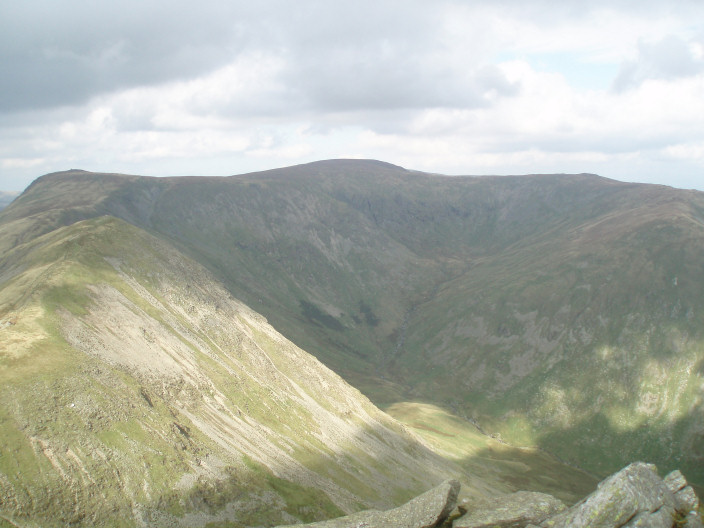 Froswick is the first peak on the left with Thornthwaite Crag behind it, centre is High Street
with Mardale Ill Bell on the right.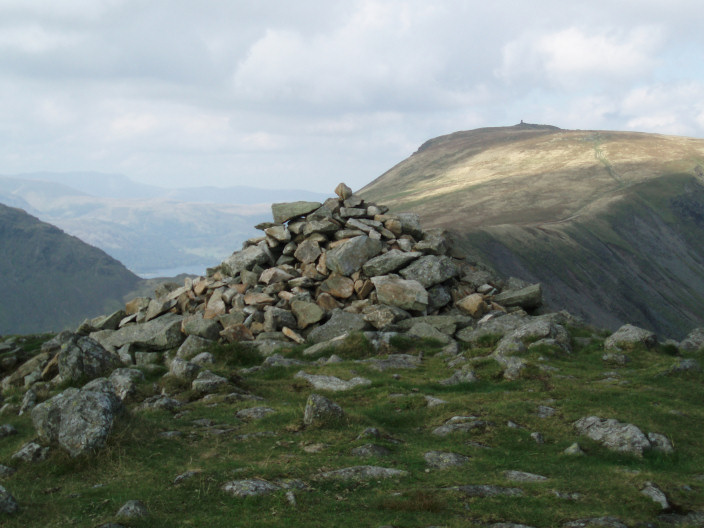 Froswick's summit cairn with Brothers Water & Thornthwaite Beacon behind it. We were very tempted to continue
along the ridge to the beacon but after great debate decided it would have to wait for another day.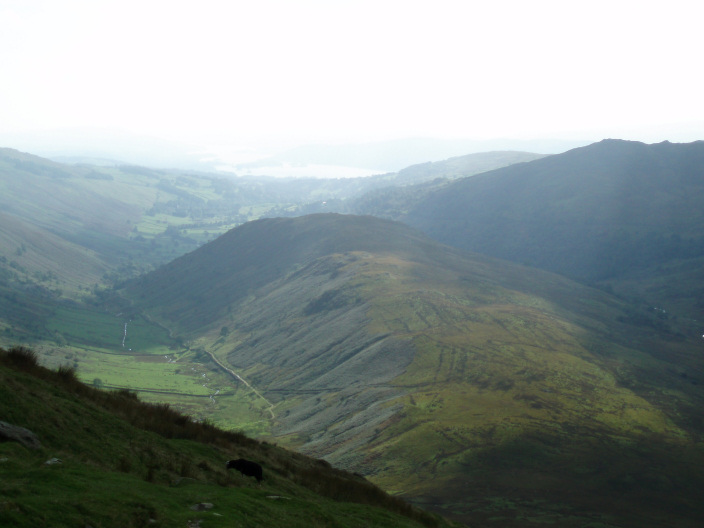 Looking down onto the top of Troutbeck Tongue.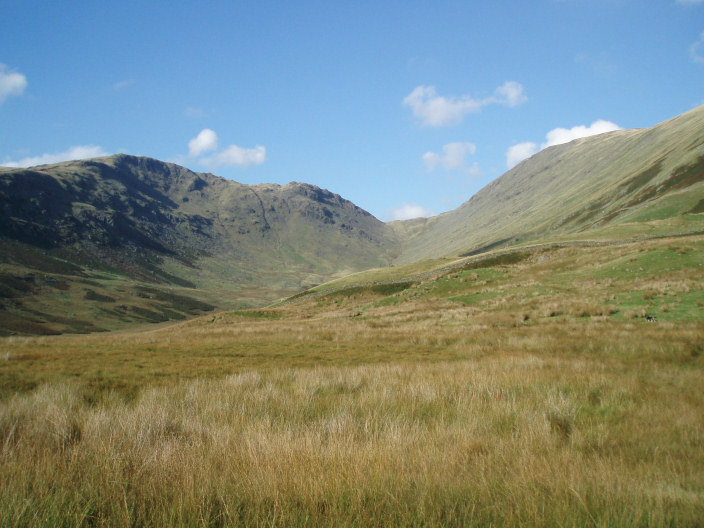 Threshthwaite Mouth with Stony Cove Pike (L) and Thornthwaite Crag (R) from Troutbeck Tongue.
Troutbeck Tongue's summit cairn.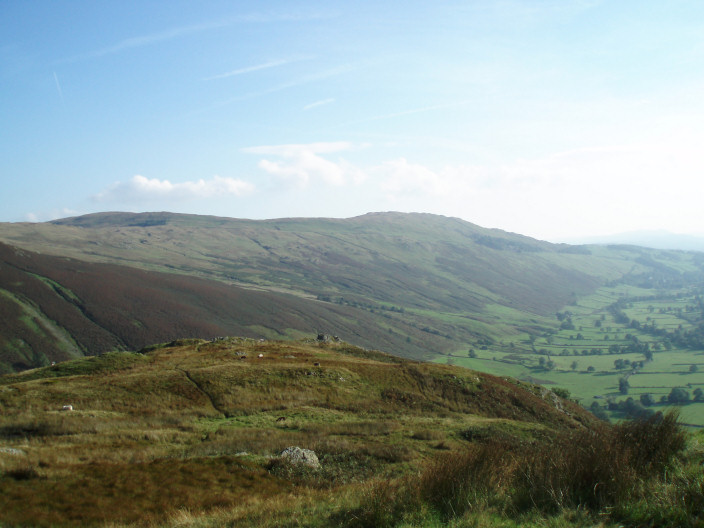 Looking towards Sallows and Sour Howes from Troutbeck Tongue.
Stony Cove Pike from Troutbeck Tongue.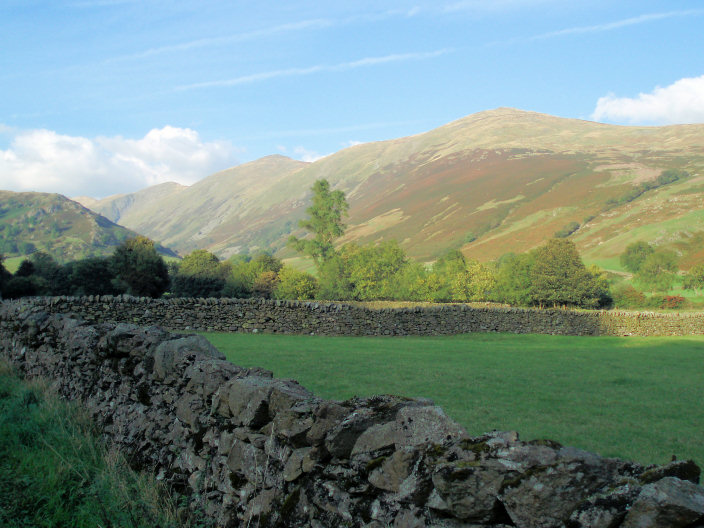 The Ill Bell ridge with, from front to back, Yoke, Ill Bell, Froswick and Thornthwaite Crag.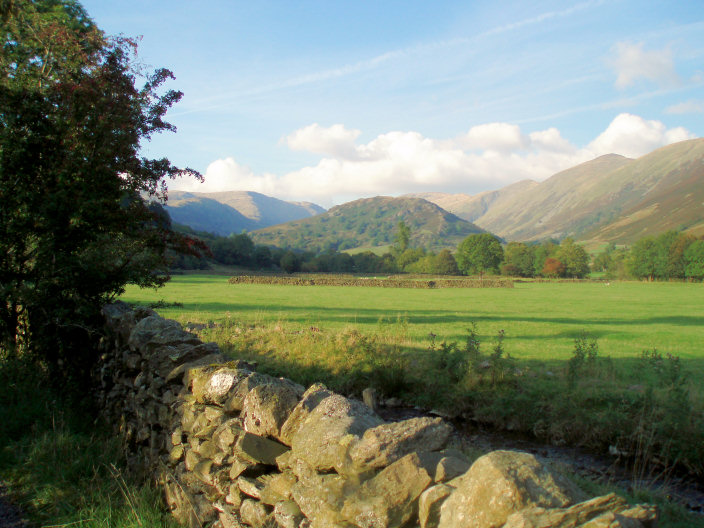 Troutbeck Tongue (centre) from Ing Lane.
All pictures copyright © Peak Walker 2006-2023