Strines Reservoir - Peak District Walk
Sunday 14th January 2007
The wind and the rain finally stopped today and instead we had blue skies for a walk above Strines Reservoir and then along Derwent Edge. Surprisingly after all the rain the majority of the paths on this walk were dry which was a really pleasant surprise after the last two muddy walks. Walking along Derwent Edge is always a pleasure not only because of the great views, especially on a day like today, but also because of the numerous rock formations and outcrops that are found along it.
Start: Strines Bridge (SK 2208 9091)
Route: Strines Bridge - Strines Reservoir - Cutthroat Bridge - Whinstone Lee Tor - Back Tor (TP) - Foulstone Road - Strines Bridge
Distance: 9.5 miles Ascent: 469 metres Time Taken: 4 hrs 50 mins
Weather: Sunny with a strong breeze on the edges.
Pub Visited: The Crown, Matlock Ale Drunk: Spitfire, Shepherd Neame Brewery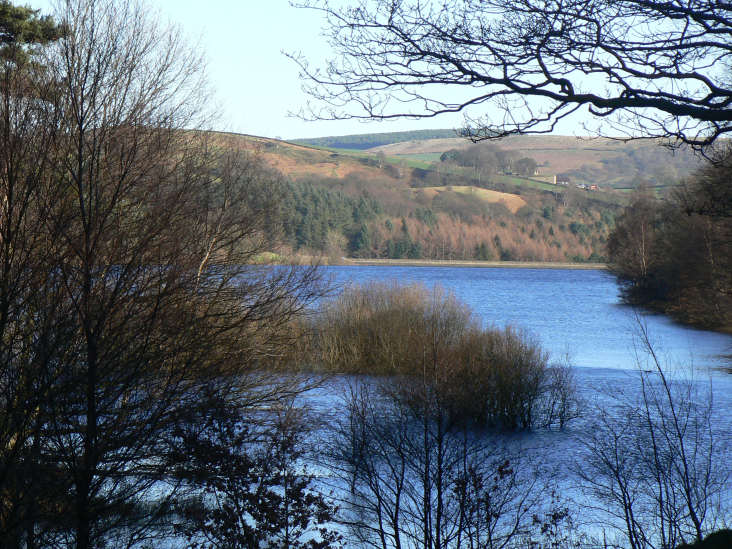 Dale Dike Reservoir from the path in front of Strines Reservoir.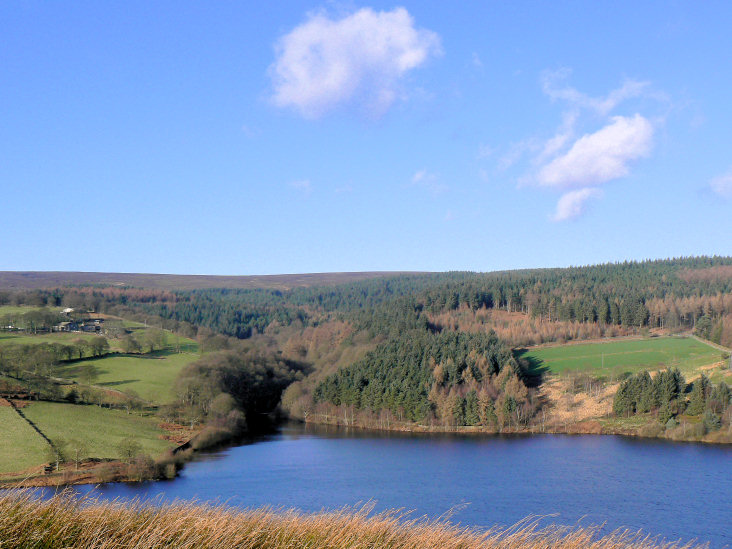 Strines Reservoir with Bradfield Moors behind.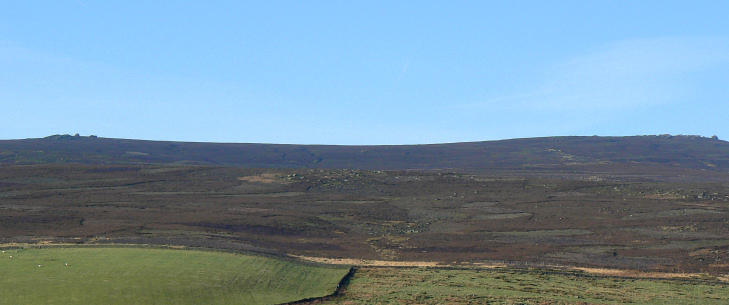 Looking across to Blackhole Moor and the edge along which we would later walk. The rocks on the left are the Cakes of Bread the ones on the right are Back Tor.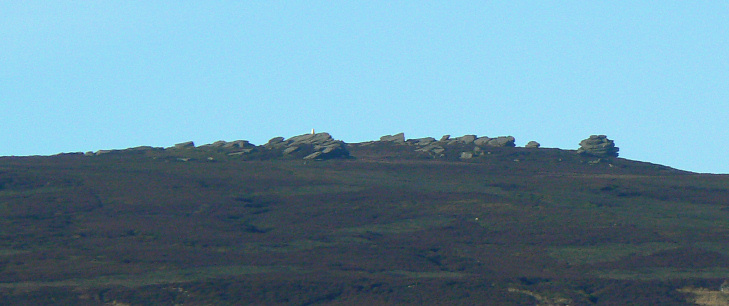 Zooming in on Back Tor.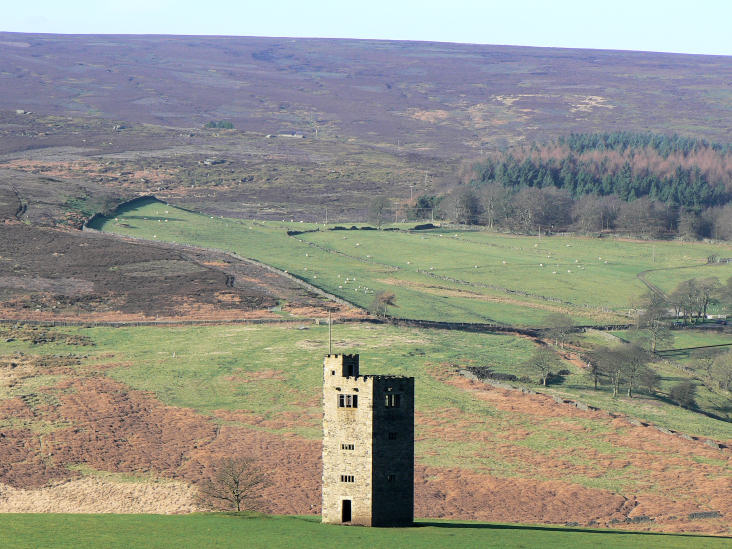 Boot's Folly, built in 1927 to provide work for the unemployed.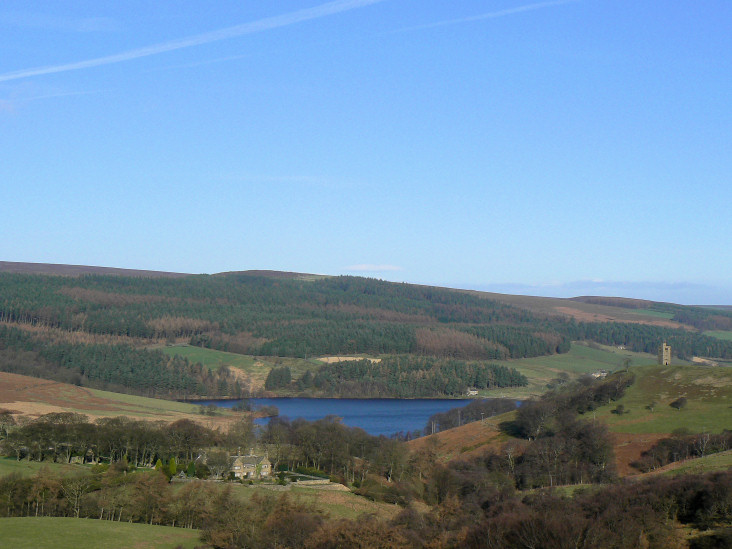 Looking back to Strines Reservoir and Boot's Folly.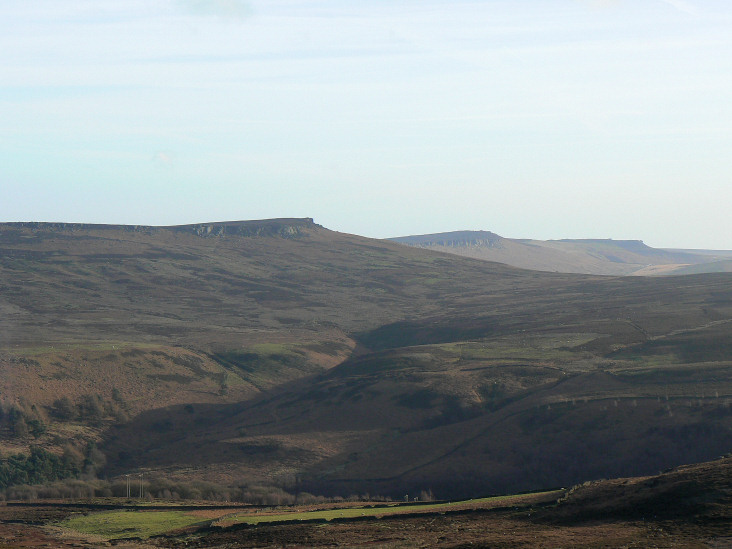 Stanage Edge, from Whinstone Lee Tor.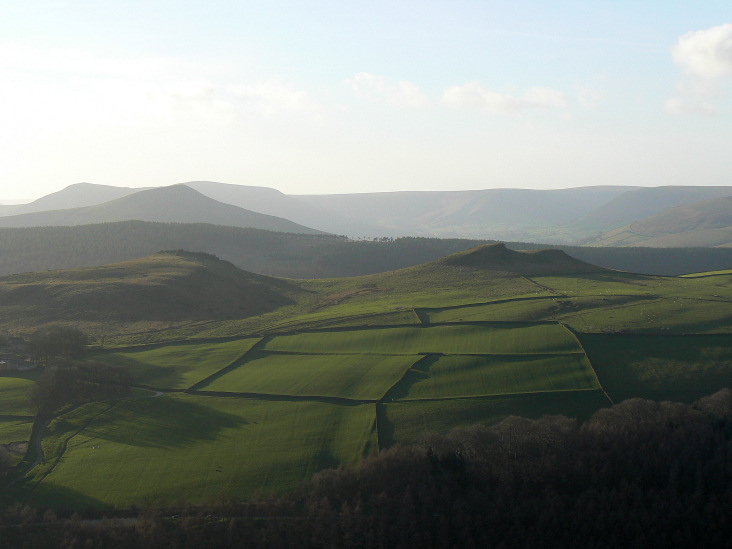 Crook Hill with Lose Hill behind it.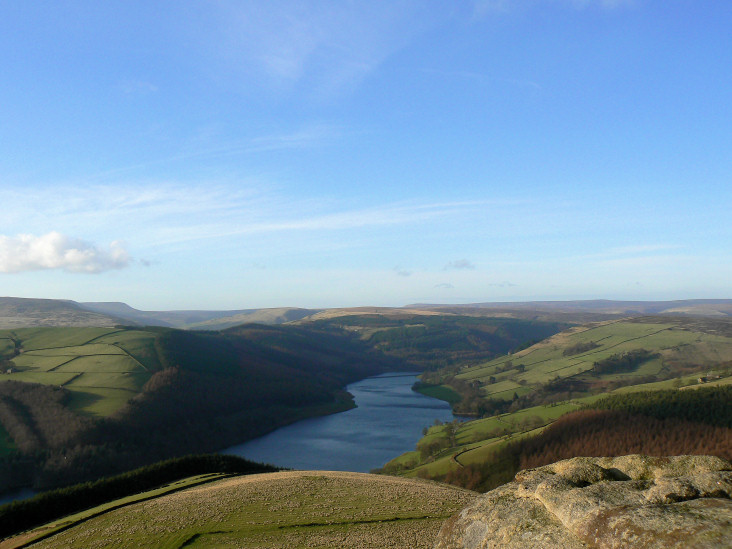 Ladybower Reservoir from Whinstone Lee Tor.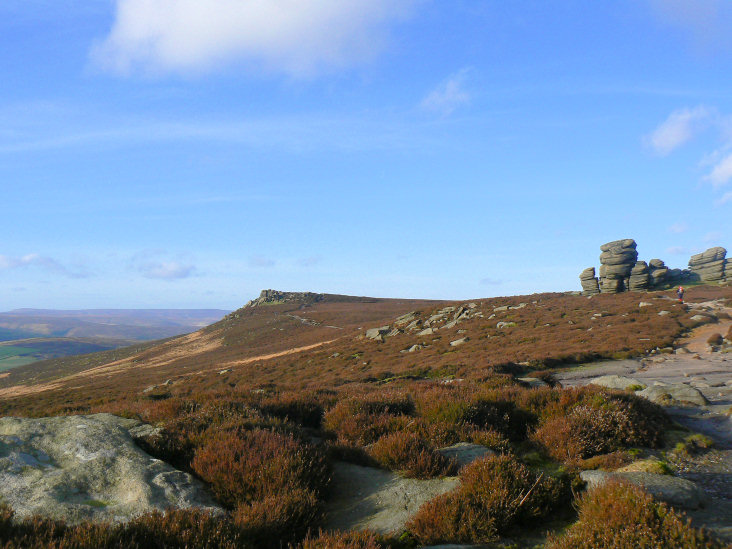 Looking along Derwent Edge with the Wheel Stones in the foreground and White Tor further along the edge.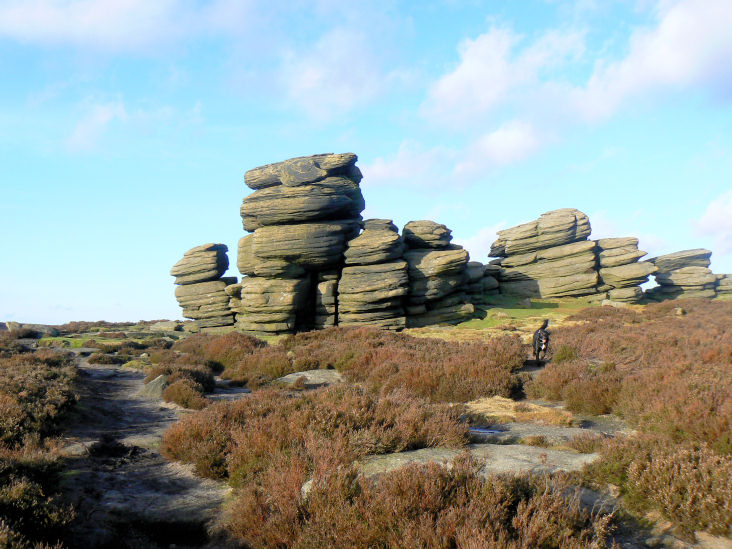 Wheel Stones.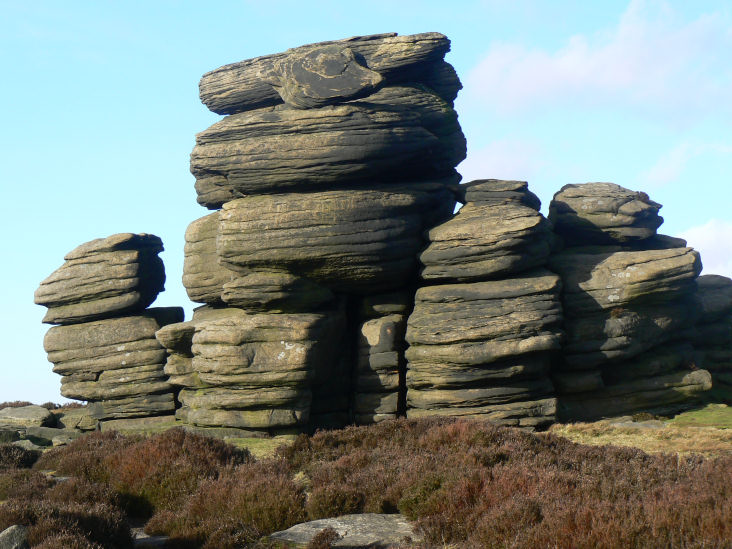 Wheel Stones.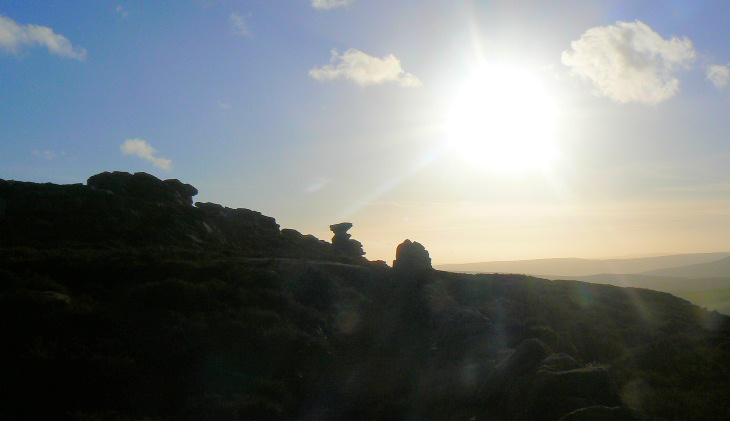 A silhouette of the Salt Cellar.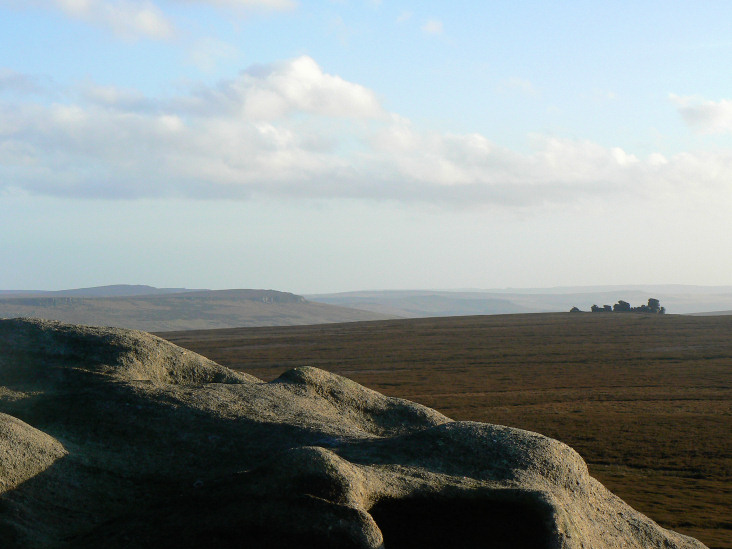 Looking across Derwent Moor to Stanage Edge from Dovestone Tor. The Wheel Stones are the rocks on the right.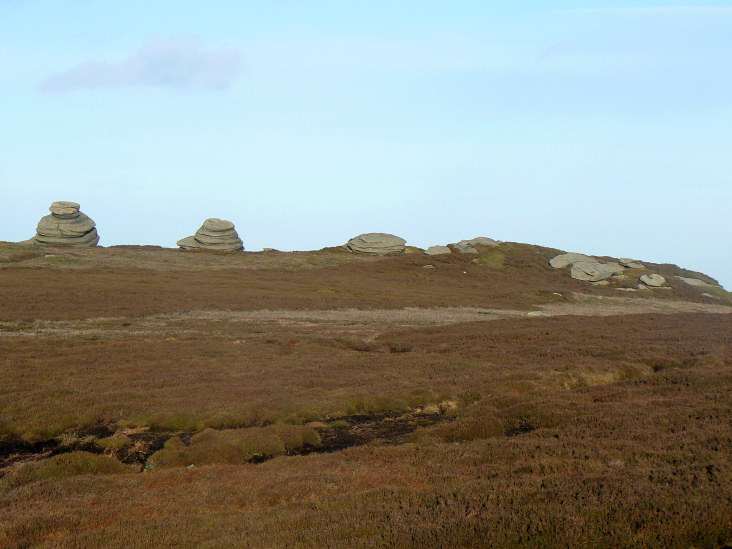 The distinctive Cakes of Bread.
Back Tor, the second Dewey of the week, which I only discovered when I got home.
All pictures copyright © Peak Walker 2006-2023