Chatsworth Estate - Peak District Walk
Wednesday 28th February 2007
Having spent the last week listening to the weathermen predicting rain and then looking out the window at a blue sky for most of the day I decided today, despite the now usual prediction of heavy showers and rain, to risk a soaking. Except for one very light and brief shower, I was rewarded with an excellent few hours of walking through the well maintained and popular Chatsworth Estate, with superb views of the edges for the duration of the walk.
Start: Calton Lees car park (SK 2589 6858)
Route: Calton Lees car park - Calton Houses - Calton Pastures - Moatless Plantation - Edensor - Chatsworth House - Derwent Valley Heritage Way - Calton Lees car park
Distance: 6 miles Ascent: 232 metres Time Taken: 2 hrs 50 mins
Weather: High cloud with some bright spells and a strong wind.
Pub Visited: None Ale Drunk: None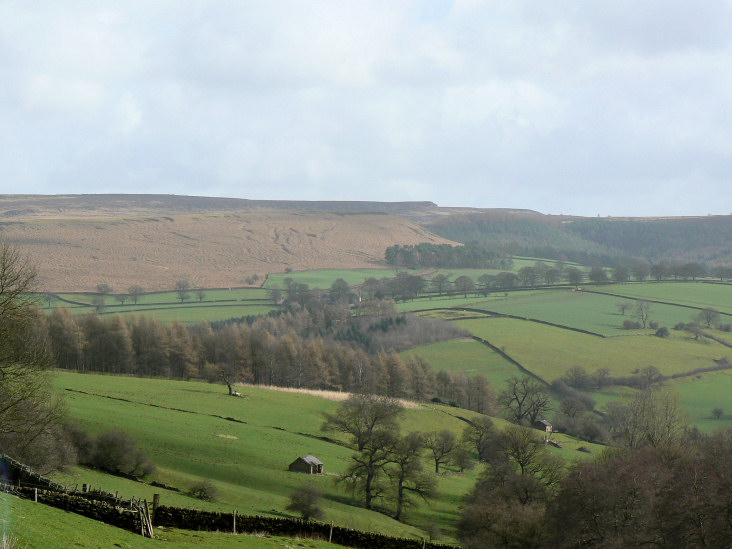 Harland Edge from Calton Houses.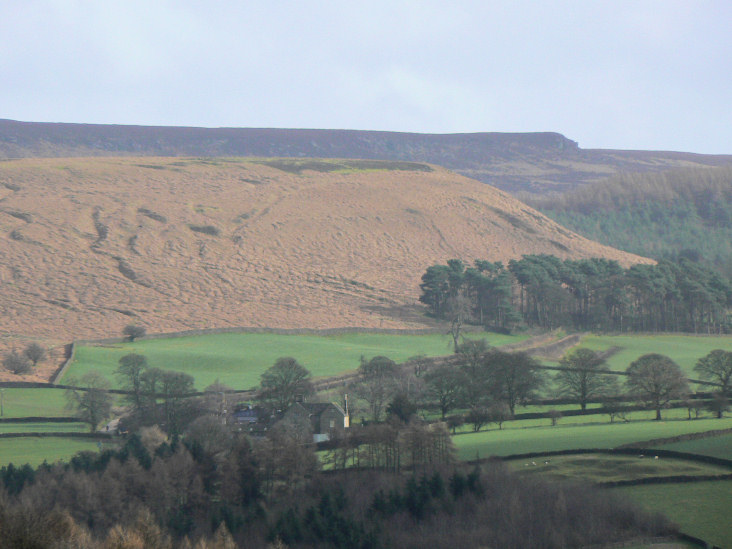 Rabbit Warren in front of Harland Edge.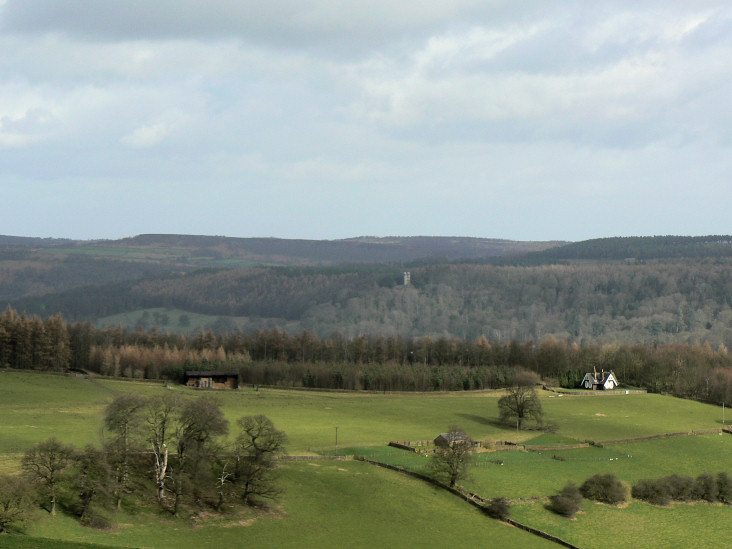 From the top of Calton Pastures looking across New Piece Wood. The building in the foreground is Russian Cottage, a present to the 6th Duke of Devonshire from Tsar Nicholas I. Further back Hunting Tower can be seen, with Birchen and Gardom's Edges on the horizon.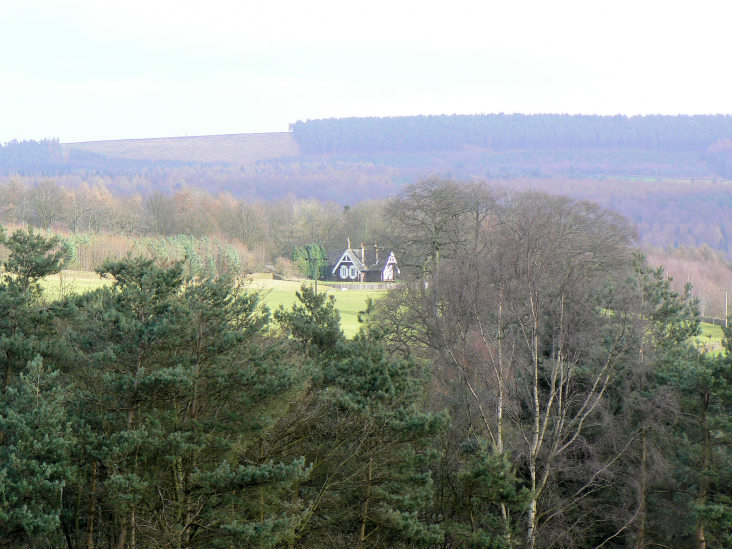 Russian Cottage.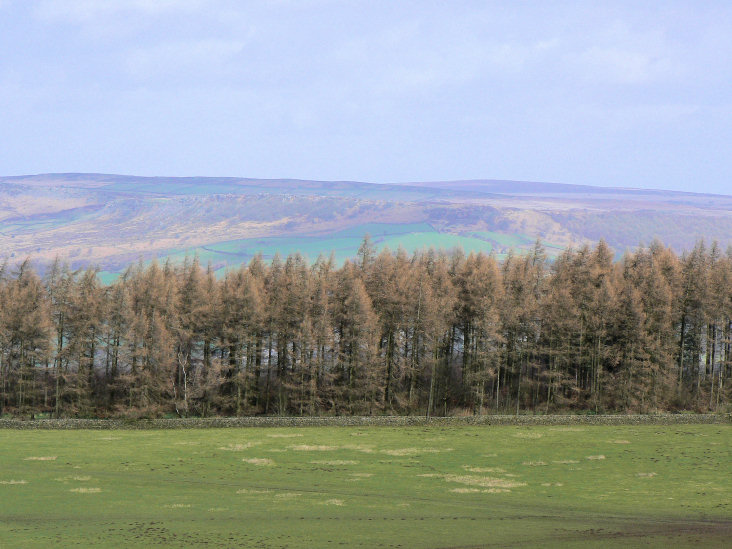 Baslow Edge, from the same spot.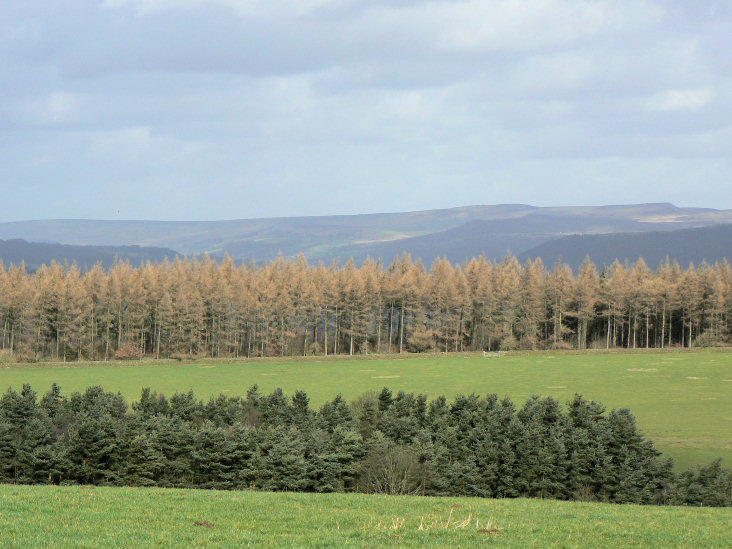 Moving further round Higger Tor and Stanage Edge are also in view.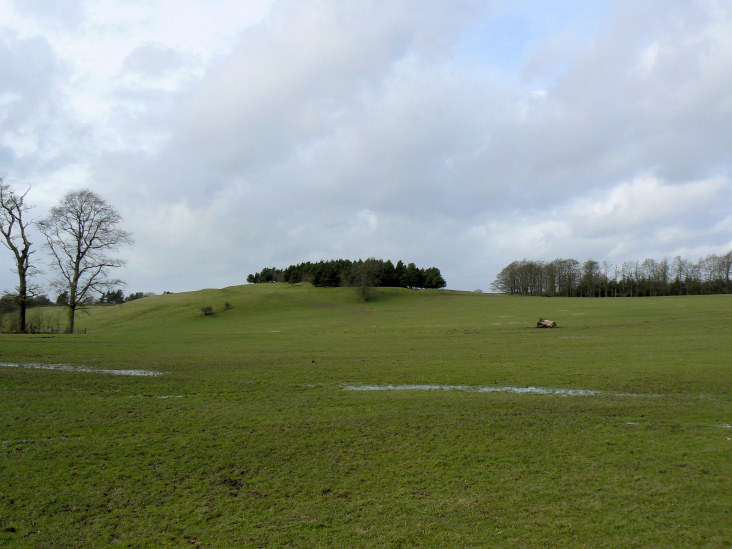 Moatless Plantation.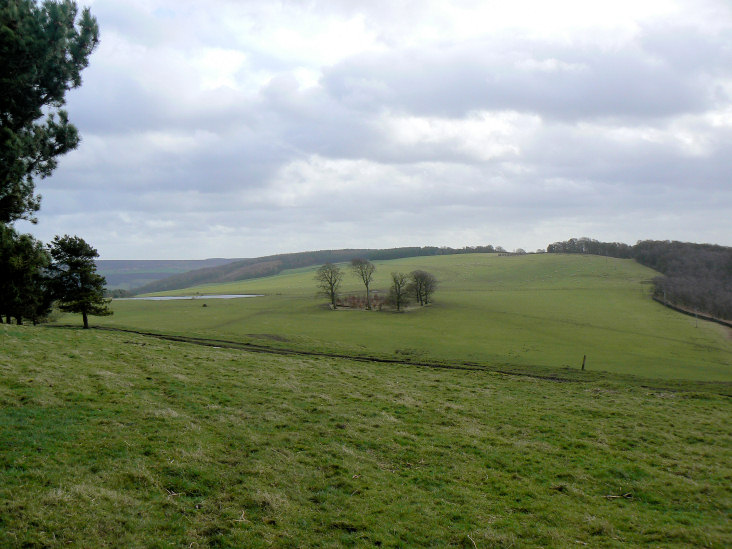 Calton Pastures from Moatless Plantation.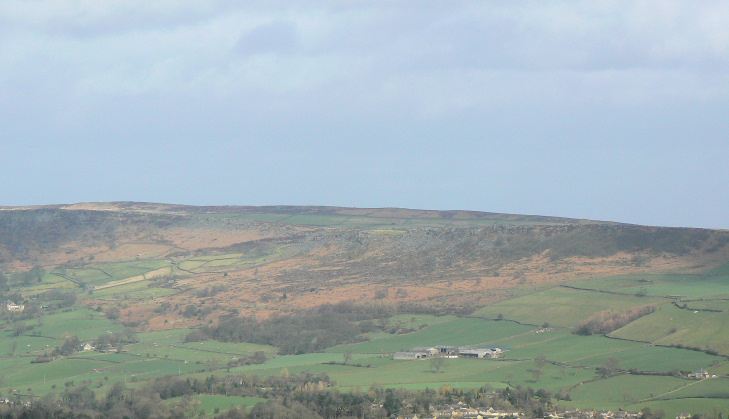 Baslow Edge (L) and Curbar Edge (R).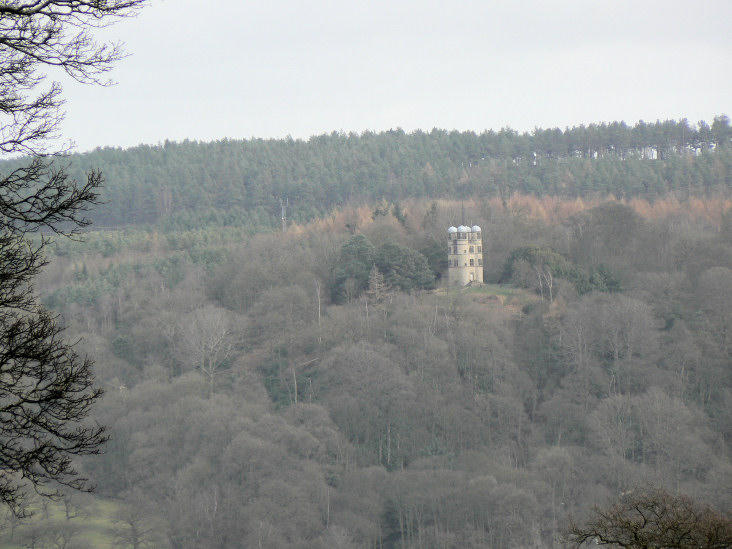 Hunting Tower, also known as Stand Tower, was built in 1582 for Bess of Hardwick and her husband Sir William Cavendish.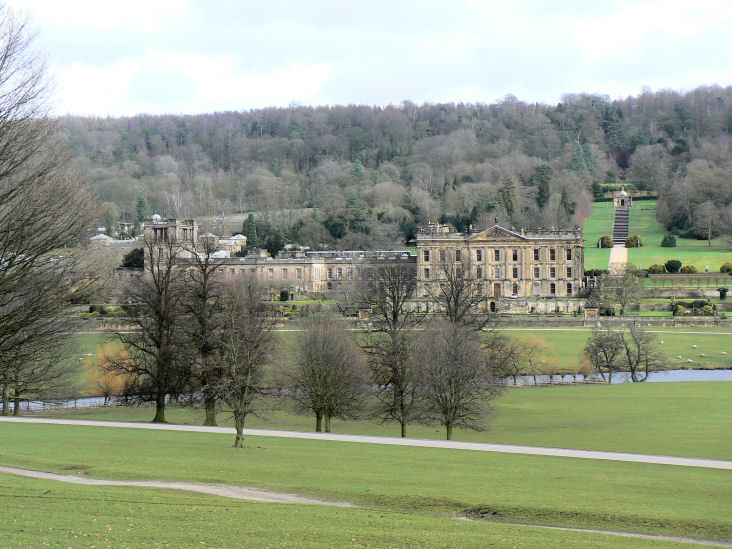 Chatsworth House with the River Derwent running in front of it.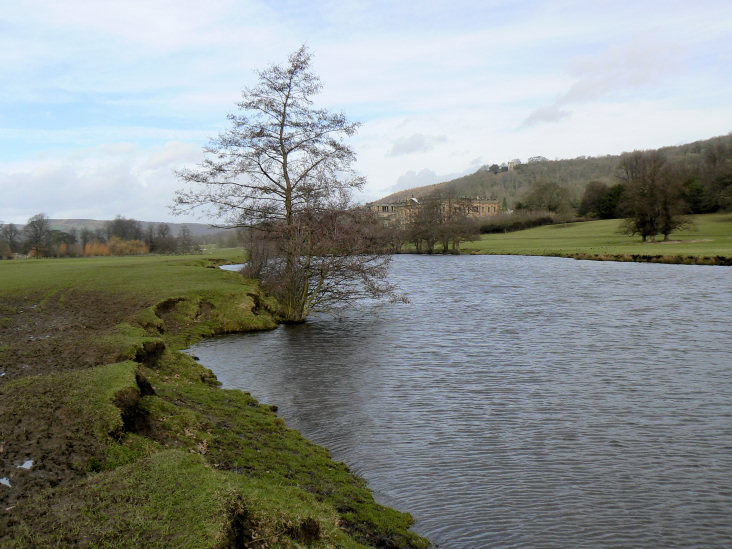 River Derwent.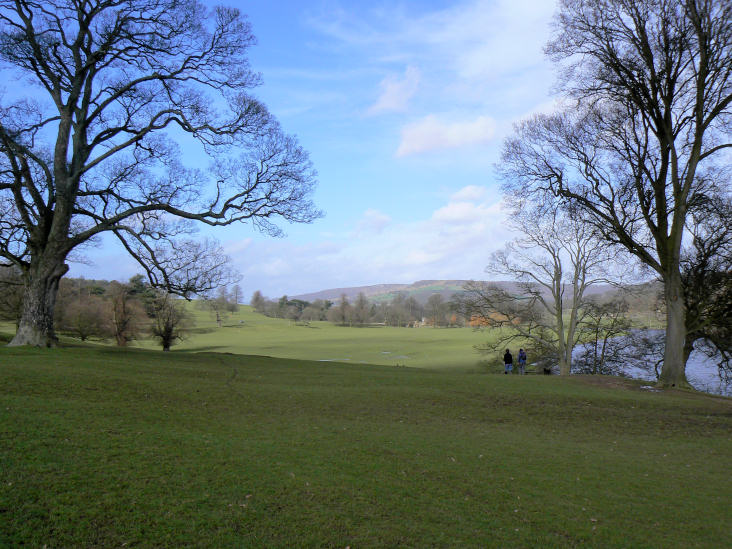 Looking across Chatsworth estate towards Baslow and Froggatt Edges.
Baslow and Froggatt Edges.
All pictures copyright © Peak Walker 2006-2023