Shutlingsloe - Peak District Walk
Thursday 8th March 2007
A late start meant that I only met two people during this walk into an area which was, with the exception of Shutlingsloe, new to me. The weather was very warm throughout the walk and for the first time this year stopping to eat didn't mean every layer on, instead it was very pleasant sitting in the sun with plenty of signs that spring has arrived early.
Start: Wildboarclough lay-by (SJ 9828 6869)
Route: Wildboarclough - Greenway Bridge - Oakenclough - Fernlee - Gritstone Trail - Ridgegate Reservoir - Macclesfield Forest - Shutlingsloe (TP) - Wildboarclough
Distance: 7.5 miles Ascent: 462 metres Time Taken: 4 hrs 5 mins
Weather: High cloud, plenty of sunshine and warm.
Pub Visited: None Ale Drunk: None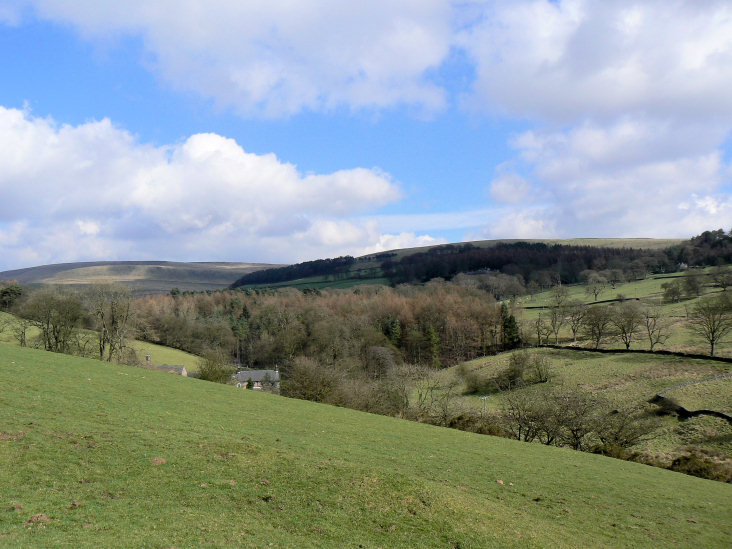 Looking across Wildboarclough from Higher Nabbs.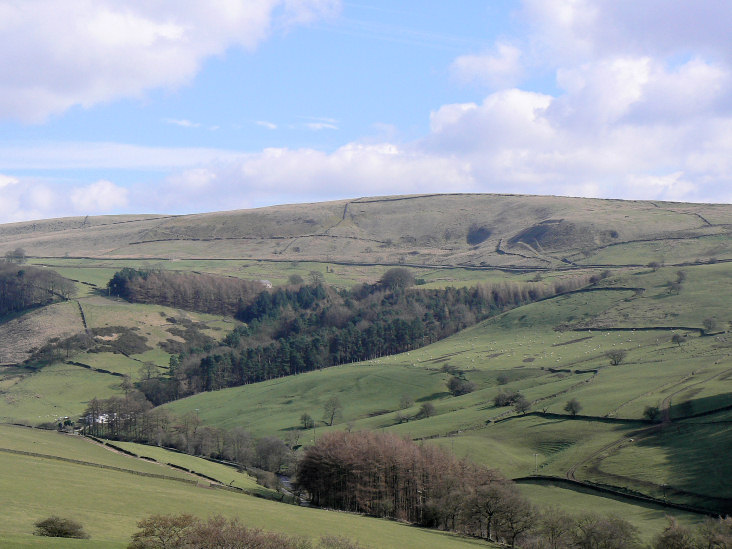 Birchenough Hill from further up Higher Nabbs.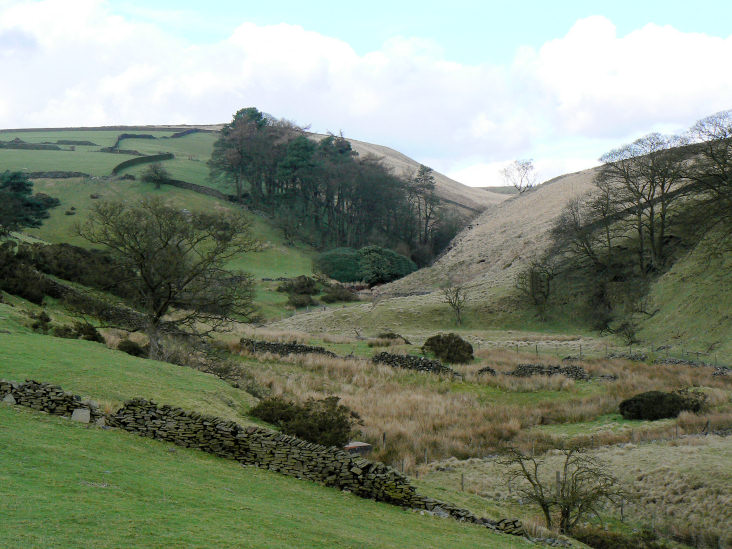 Oaken Clough.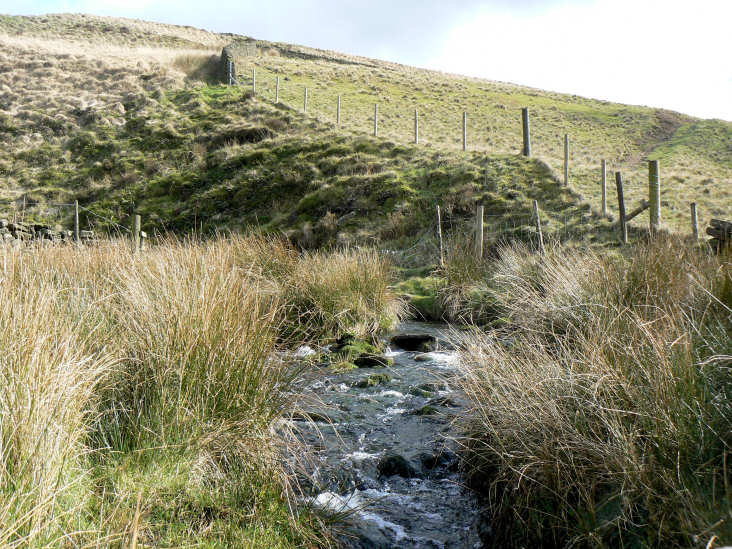 Oaken Clough.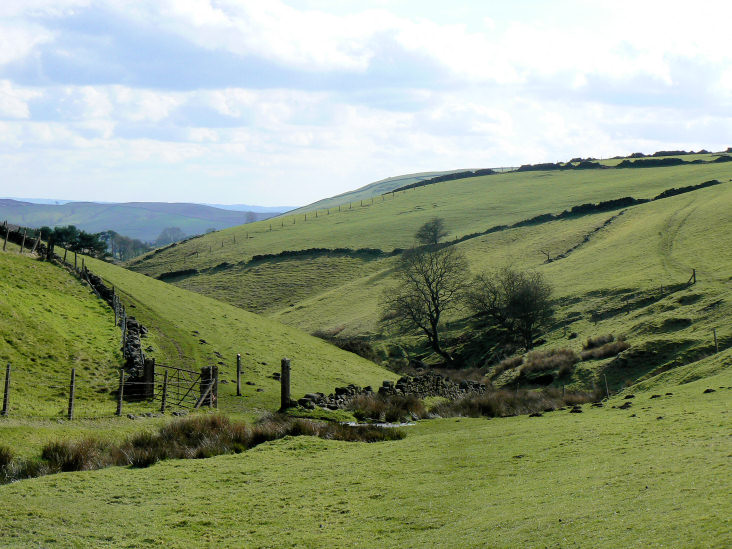 Oaken Clough.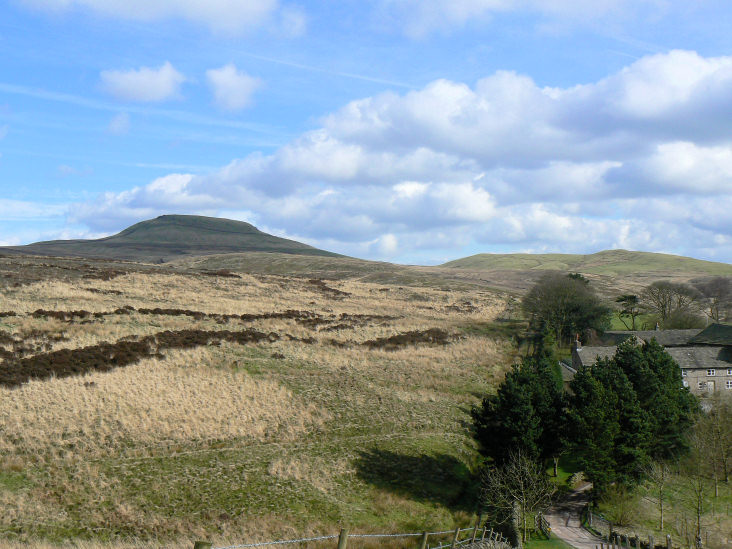 Looking across Piggford Moor to Shutlingsloe.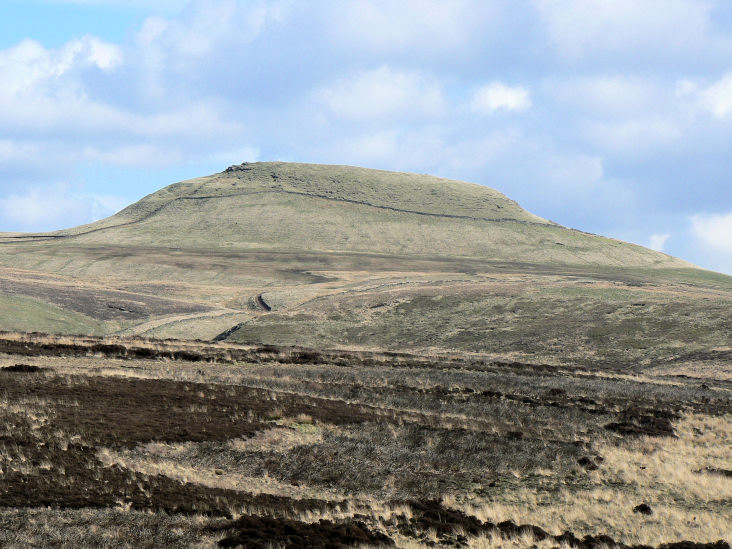 Shutlingsloe.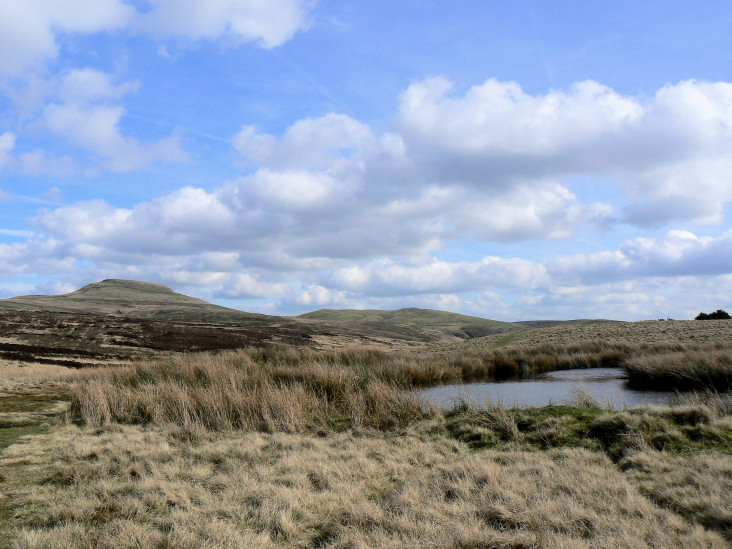 Unnamed tarn on High Moor.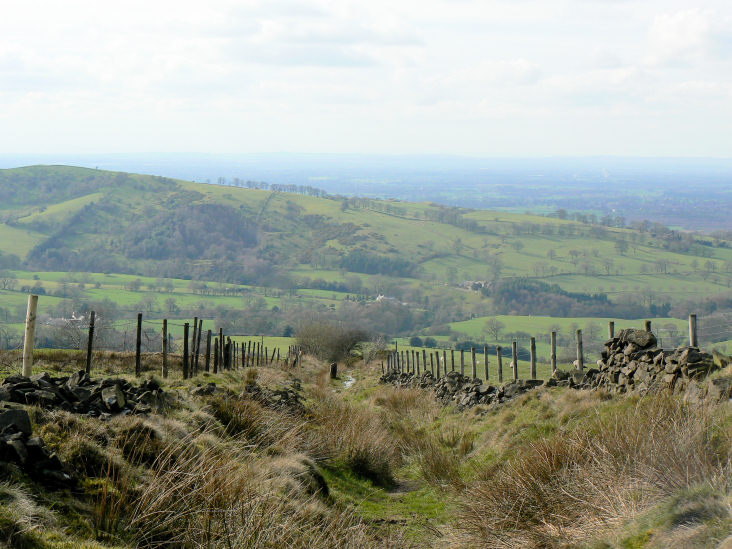 Dropping off High Moor and heading towards Fernlee.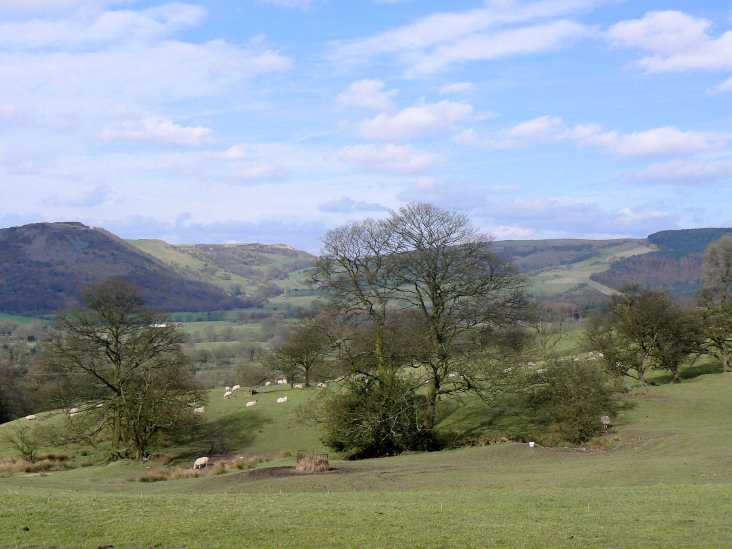 Following the Gritstone Trail with Tegg's Nose on the left and Macclesfield Forest to the right.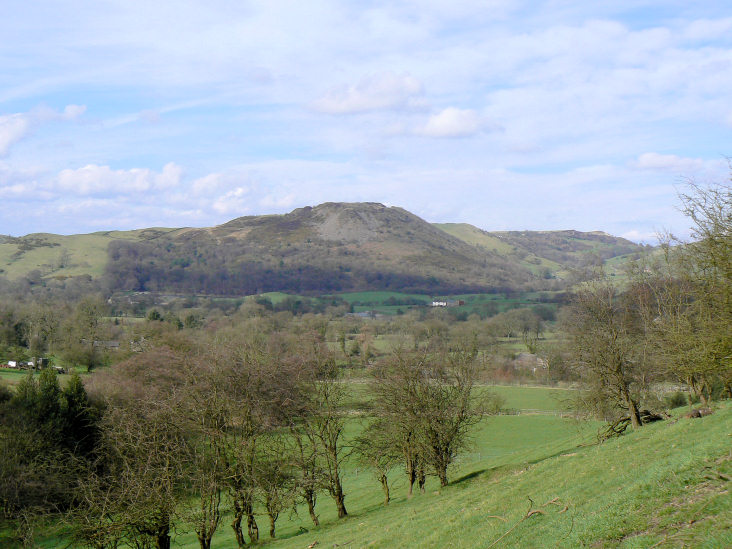 Tegg's Nose.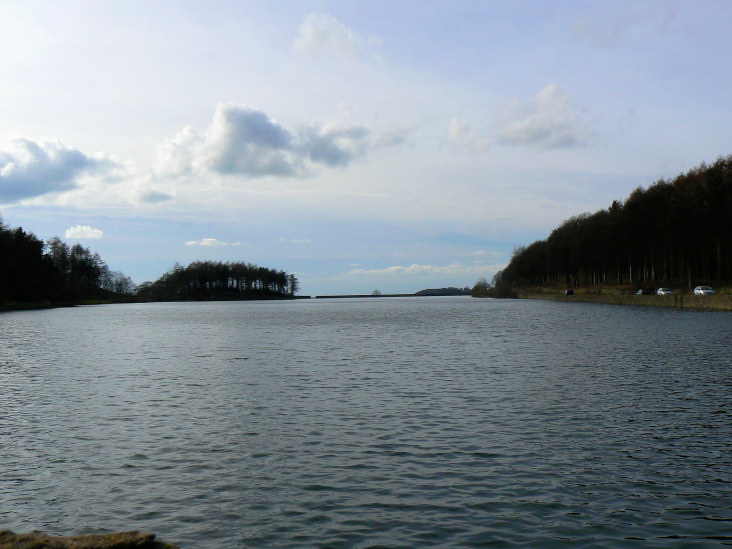 Ridgegate Reservoir.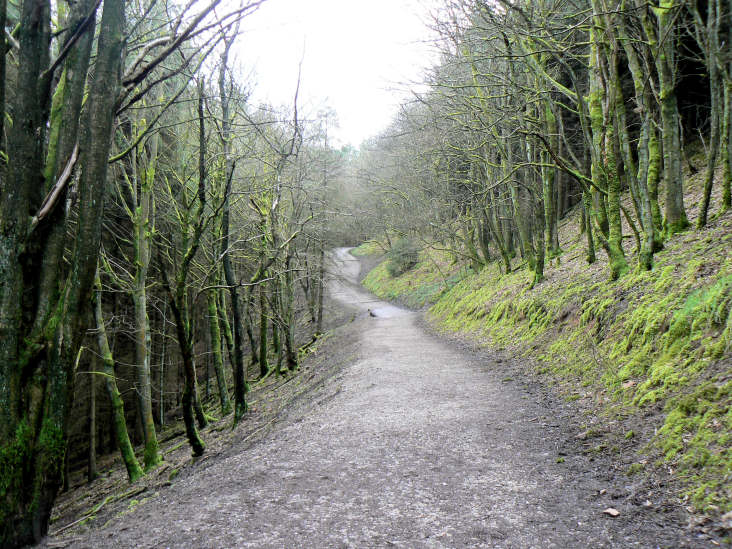 Following the track through Macclesfield Forest.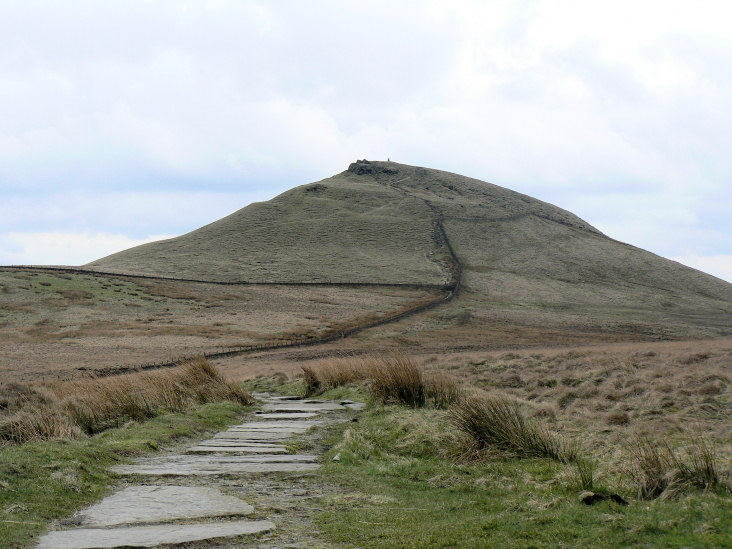 The short but steep climb up to Shutlingsloe.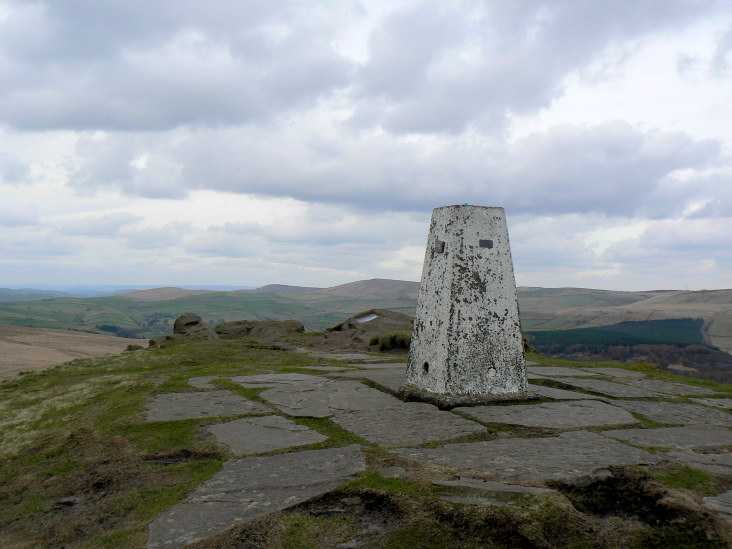 Shutlingsloe's summit with Shining Tor and Cat's Tor behind the trig.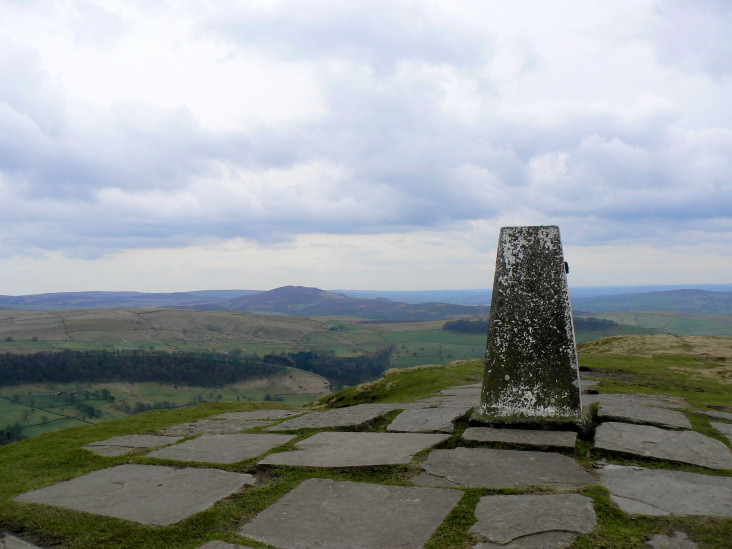 In the opposite direction the Roaches are visible.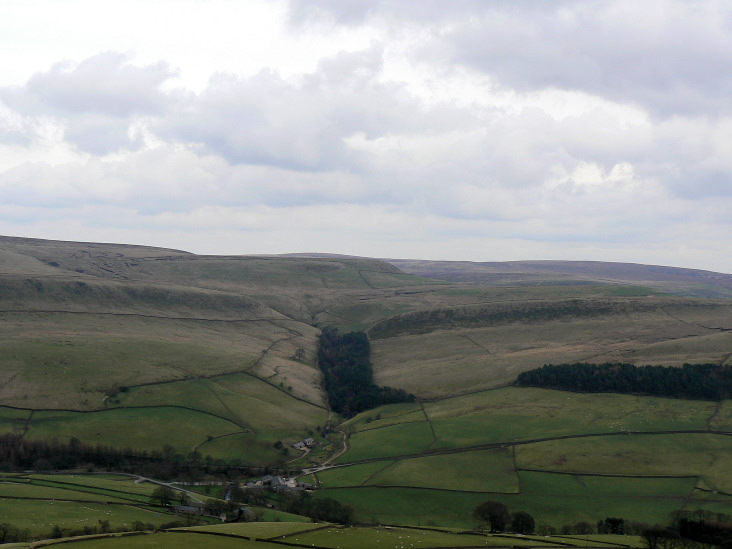 Danethorn Hollow with Whetsone Ridge behind it.
All pictures copyright © Peak Walker 2006-2023