Bamford Edge - Peak District Walk
Sunday 1st April 2007
A short and relatively easy walk along two edges. It is a good few years since I have been on Bamford Edge and the first time I have walked along Bamford Edge instead of just following the footpath across Bamford Moor straight to Stanage Edge. Of all the edges it is probably the only one where you actually feel like you are on an edge as the path is very close to the edge and the drop down is more noticeable than on the other edges. Crossing the two moors involved following a lot of sheep tracks through heather and grassy tussocks, not a walk for the height of summer when the grass and heather would be much more of a hindrance.
Start: Dennis Knoll (SK 2272 8434)
Route: Dennis Knoll car park - Bamford Edge - Bamford Moor - Moscar Moor - Stanage End - High Neb (TP) - Stanage Edge - Dennis Knoll car park
Distance: 7 miles Ascent: 311 metres Time Taken: 3 hrs 50 mins
Weather: Windy but warm when out of the wind.
Pub Visited: Devonshire Arms, Beeley Ale Drunk: Peak Ales, Swift Nick from the Barn Brewery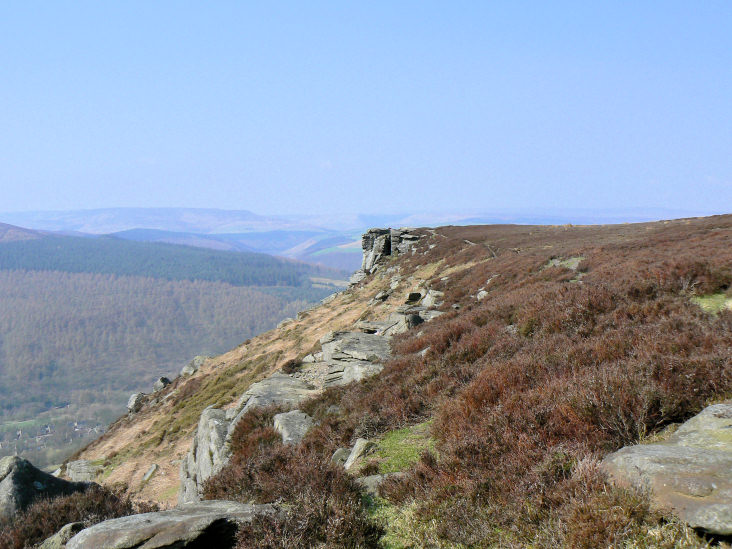 The start of Bamford Edge.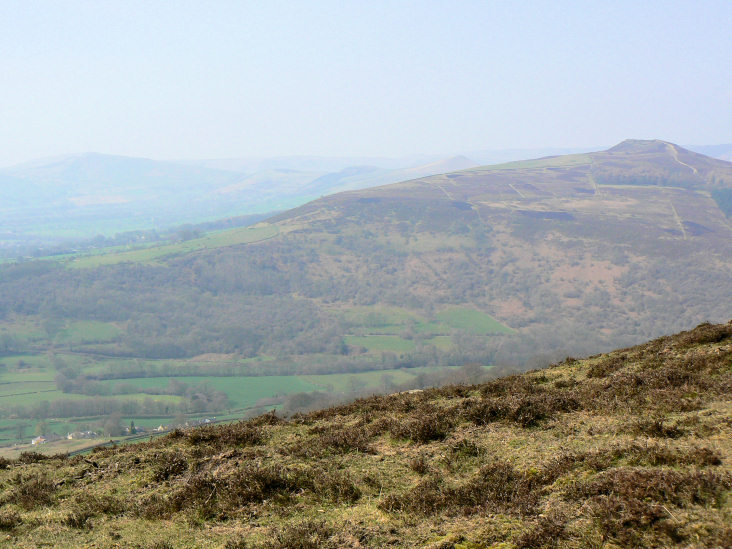 Win Hill and a hazy view of the Mam Tor ridge.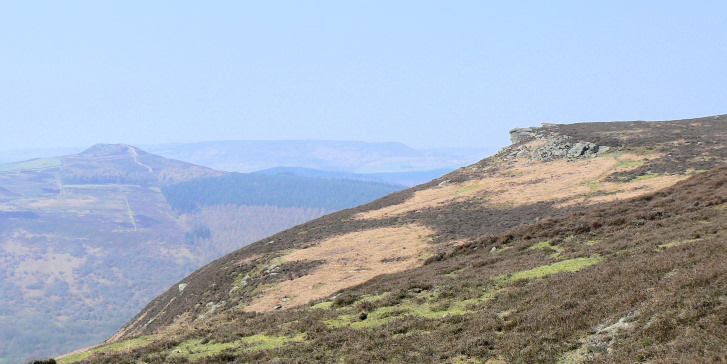 Another hazy shot, this time showing Crookstone Knoll in the background.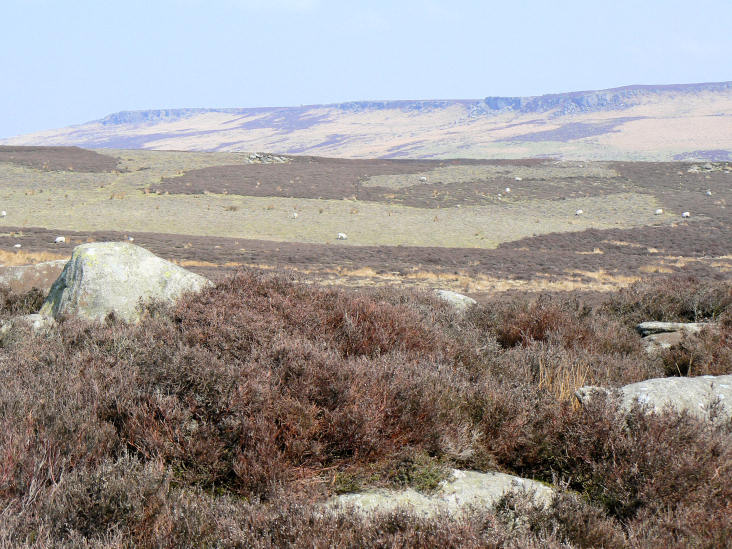 Looking across Bamford Moor to Stanage Edge, our return route.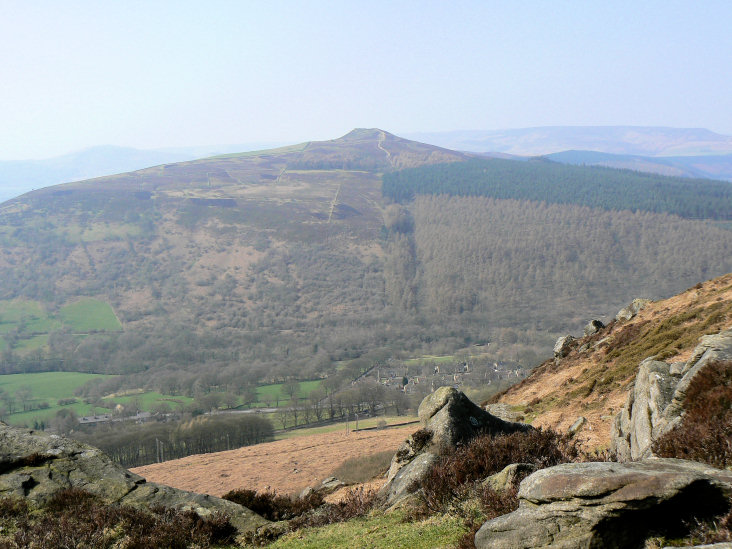 From further along Bamford Edge, the path up to Win Hill through the wood is clearly visible.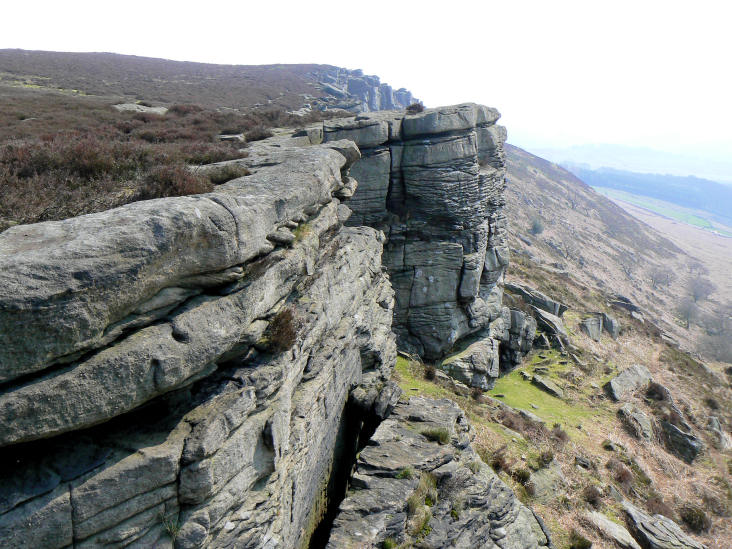 Bamford Edge.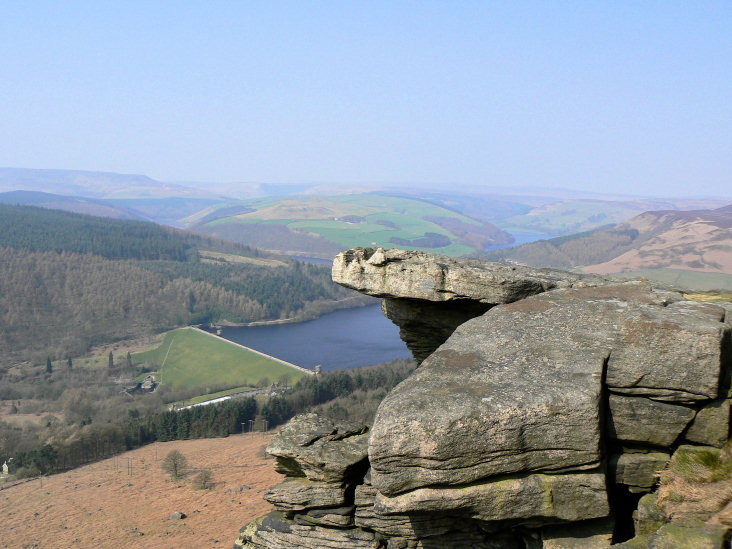 Ladybower Reservoir from Bamford Edge.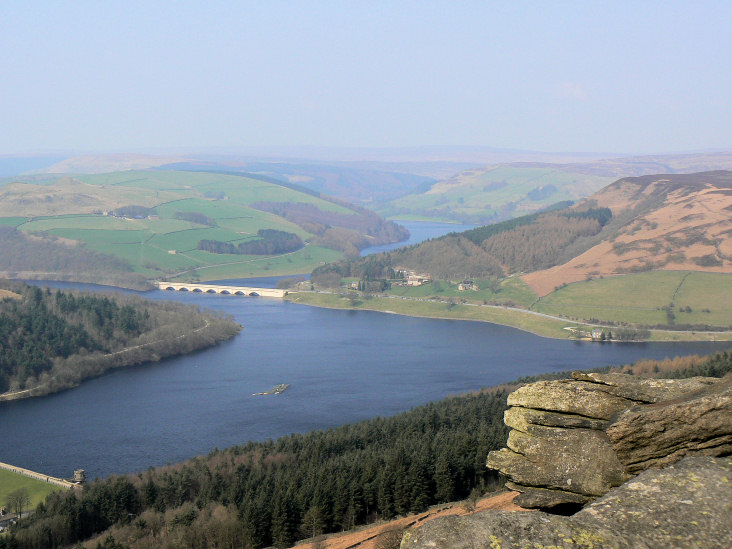 Ladybower again, this time showing the bridge below which the remains of Ashopton village are to be found.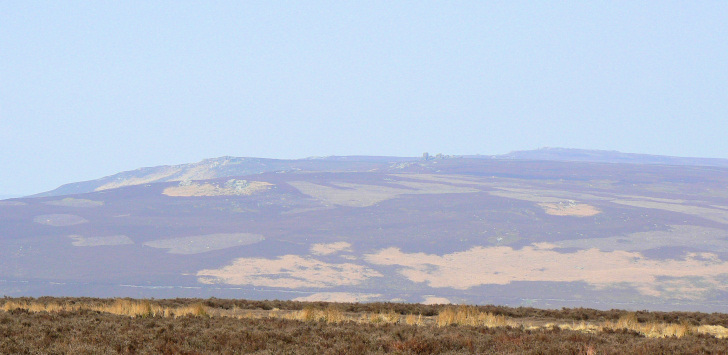 The Wheel Stones on Derwent Edge.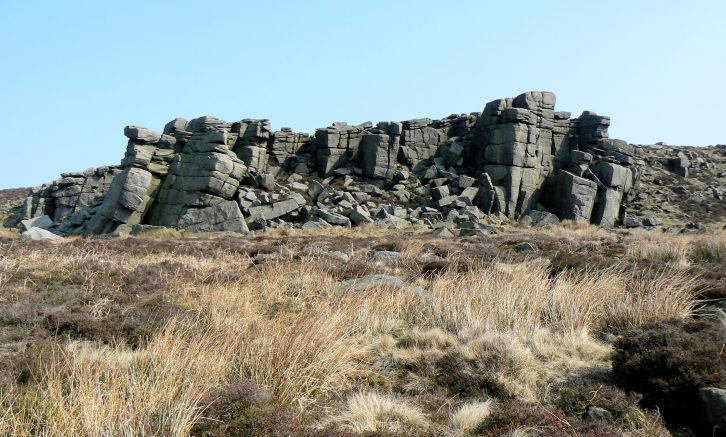 Approaching Stanage Edge.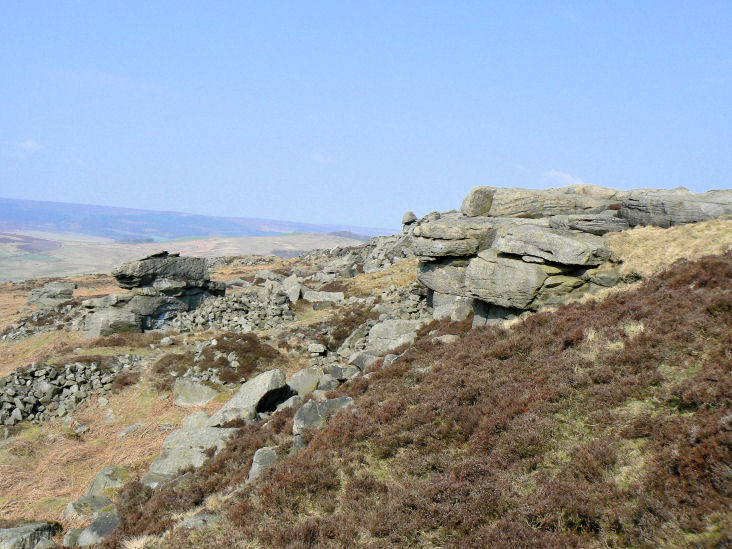 Stanage End and our way onto Stanage Edge.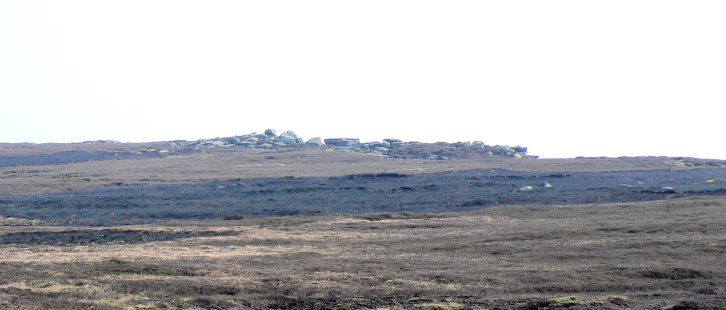 High Neb, not High Nes as it is called in May's edition of 'Trail'.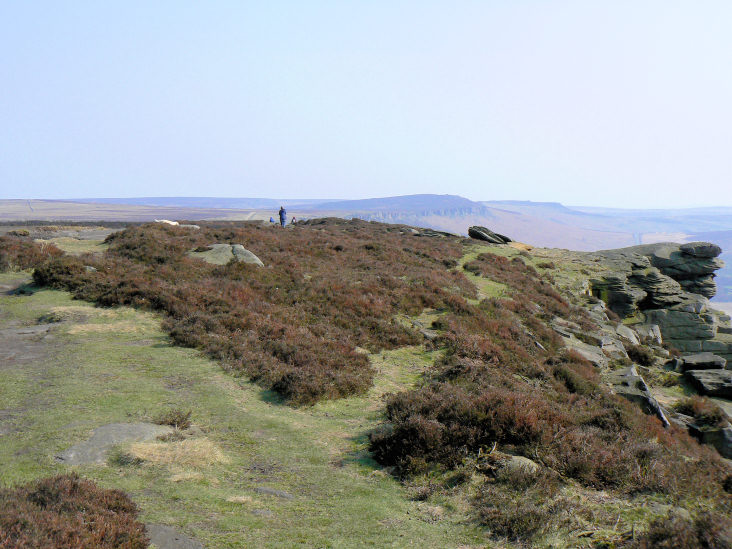 Stanage Edge from High Neb.
Looking down to Dennis Knoll.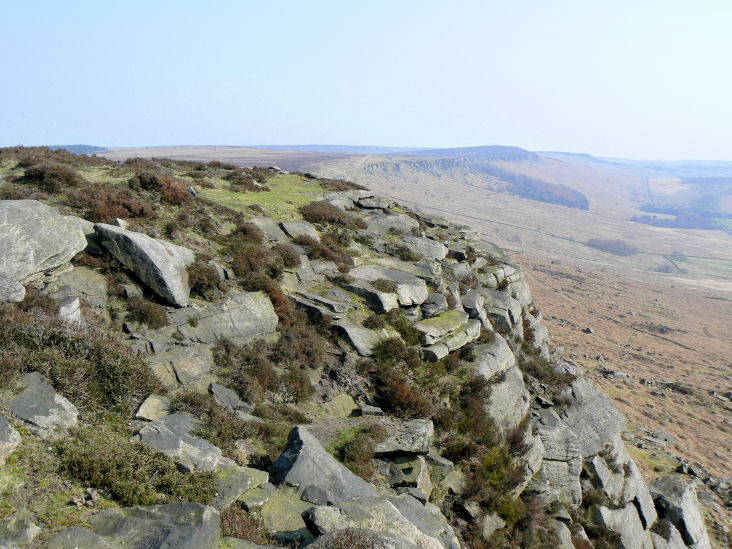 A final view along Stanage Edge with Higger Tor just visible on the horizon.
All pictures copyright © Peak Walker 2006-2023