Bleaklow - Peak District Walk
Friday 6th April 2007
Bleaklow is my favourite part of the Peak District, although it is not to everyone's taste, I love it for its desolate and barren landscape which was definitely a feature of today's walk. As we took an off path route we spent a lot of time winding in and out of the cloughs which meant we didn't actually reach our intended target of Bleaklow Head, mainly because I couldn't be bothered to keep taking new compass bearings, not something I would normally do.
Start: Lay-by above Woodhead Reservoir (SK 1117 9997)
Route: Lay-by above Woodhead Reservoir - Birchen Bank Wood - Round Hill - Near Bleaklow Stones - Wildboar Grain - Pennine Way - Longdendale Trail - Lay by above Woodhead Reservoir
Distance: 10 miles Ascent: 561 metres Time Taken: 7 hrs 15 mins
Weather: High cloud, warm and sunny.
Pub Visited: None Ale Drunk: None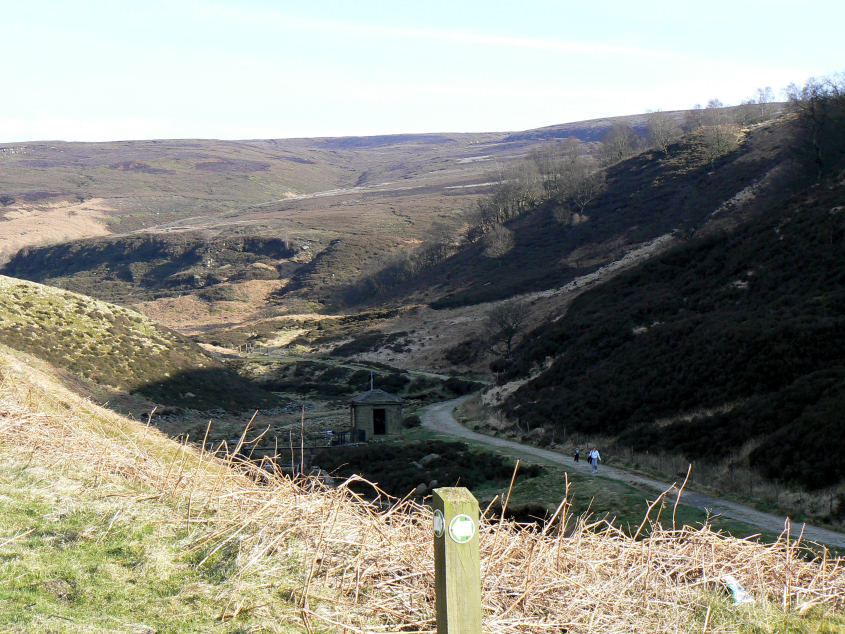 Looking across at Featherbed Moss.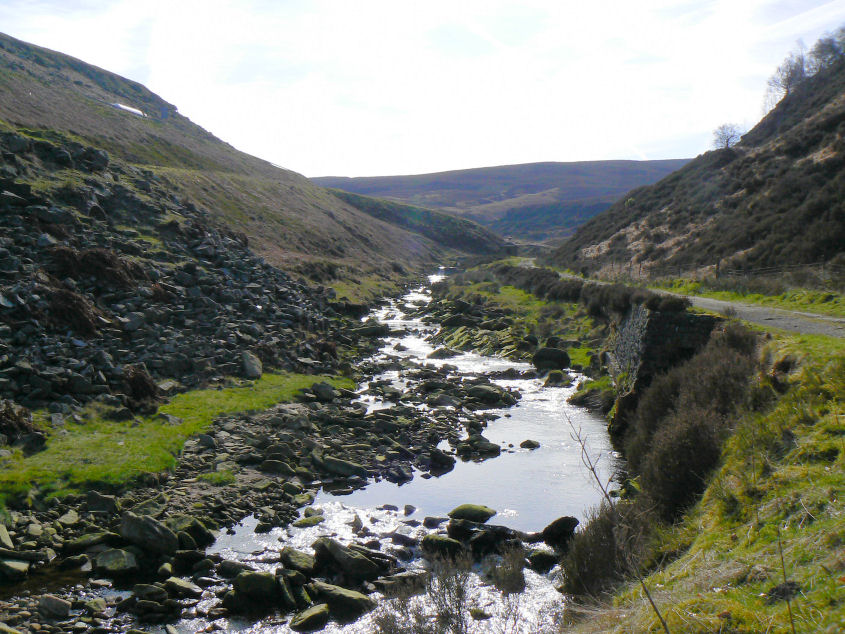 River Etherow.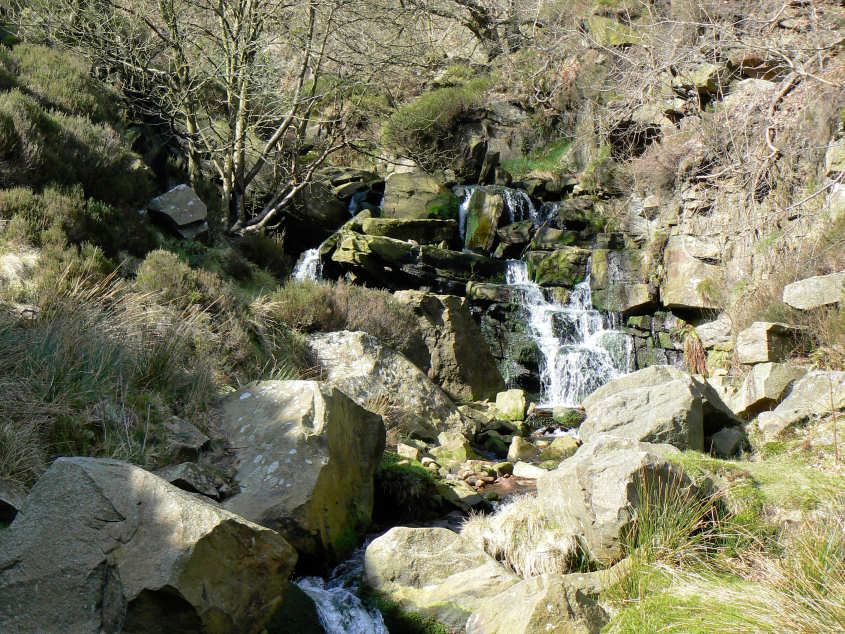 Near Black Clough.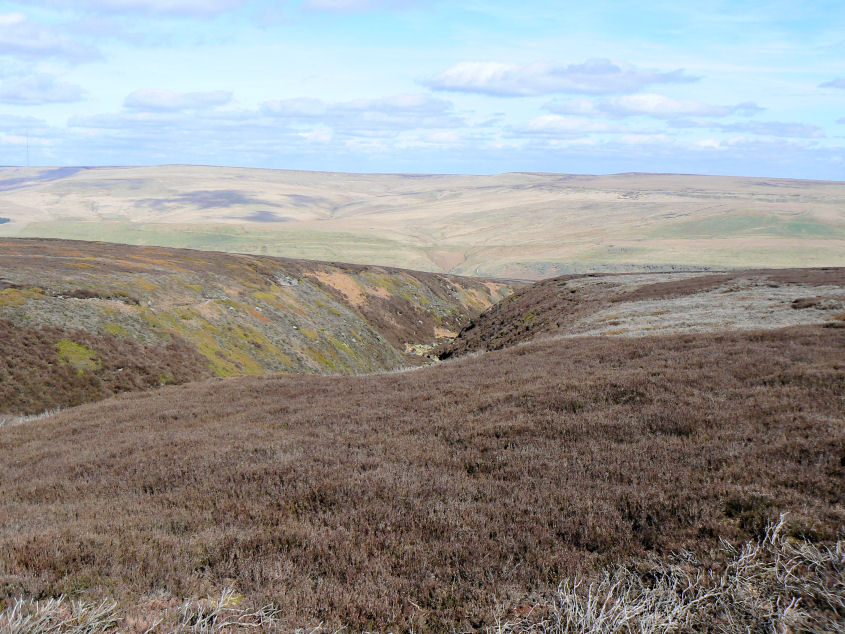 Looking across at Withens Moor, from Black Moss, after the steep climb up from Near Black Clough.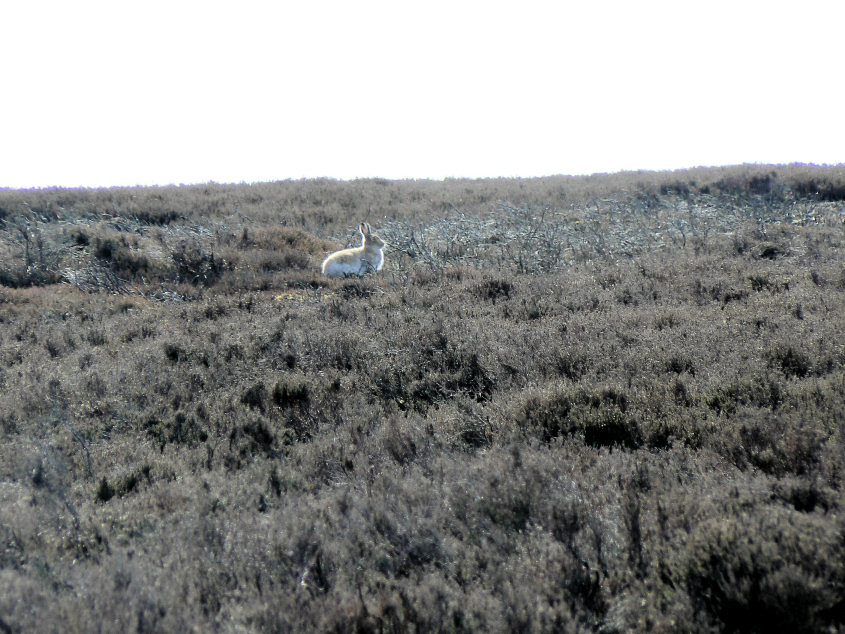 One of the many hares we saw today. Their white winter coat is starting to change.
One of the many aircraft wrecks on Bleaklow. This one (marked on my map) is at grid reference SK 111 976. It is a Blackburn Botha which crashed onto Round Hill on Bleaklow on December 10th 1941 whilst on a ferrying flight from Sherburn-in-Elmet to Harwarden. The 19 year old pilot died in the crash.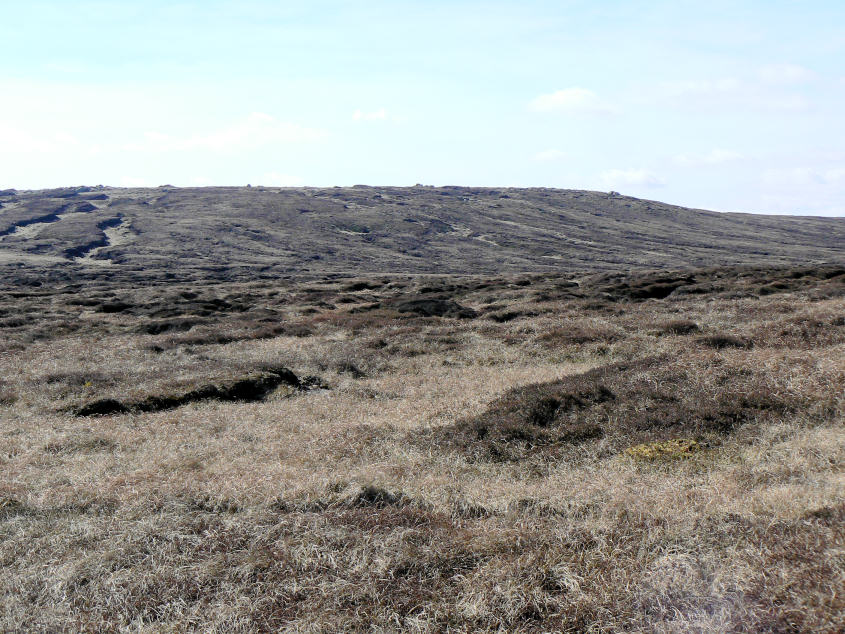 Looking up to Near Bleaklow Stones from the aircraft wreck.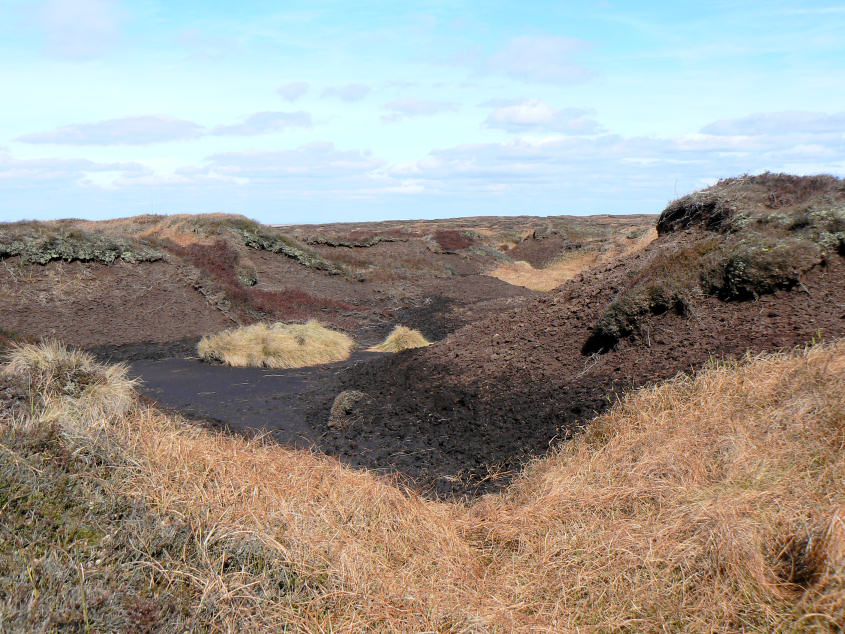 One of the many cloughs we had to negotiate today.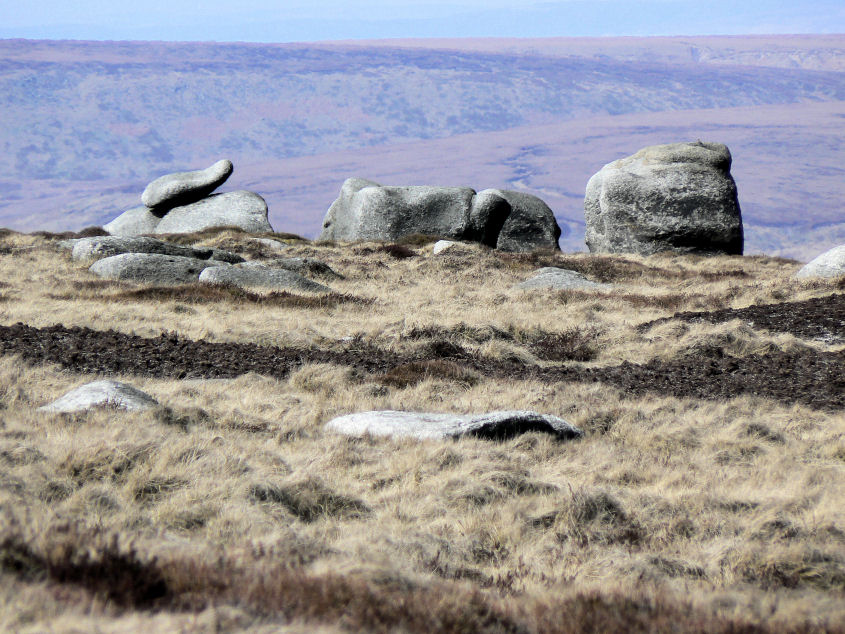 Near Bleaklow Stones.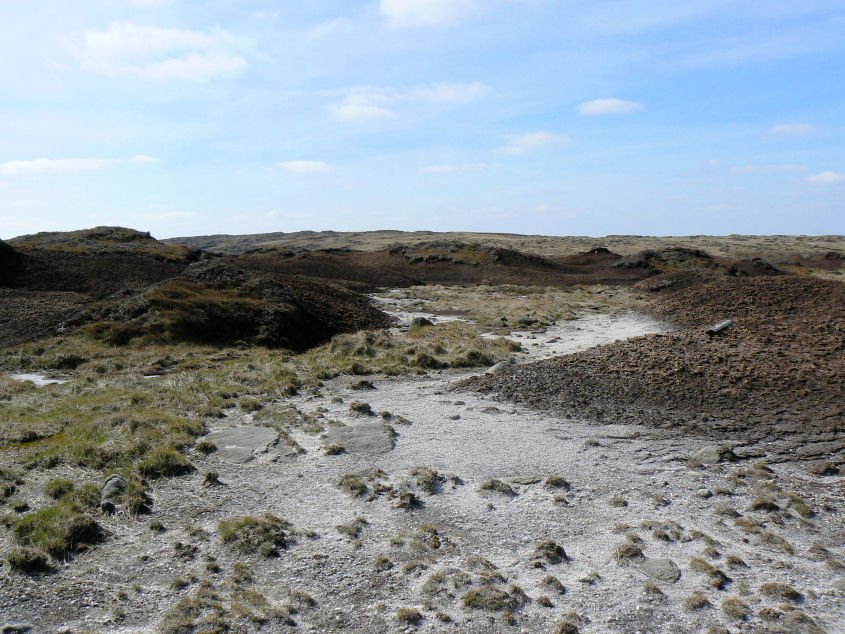 A typical Bleaklow scene.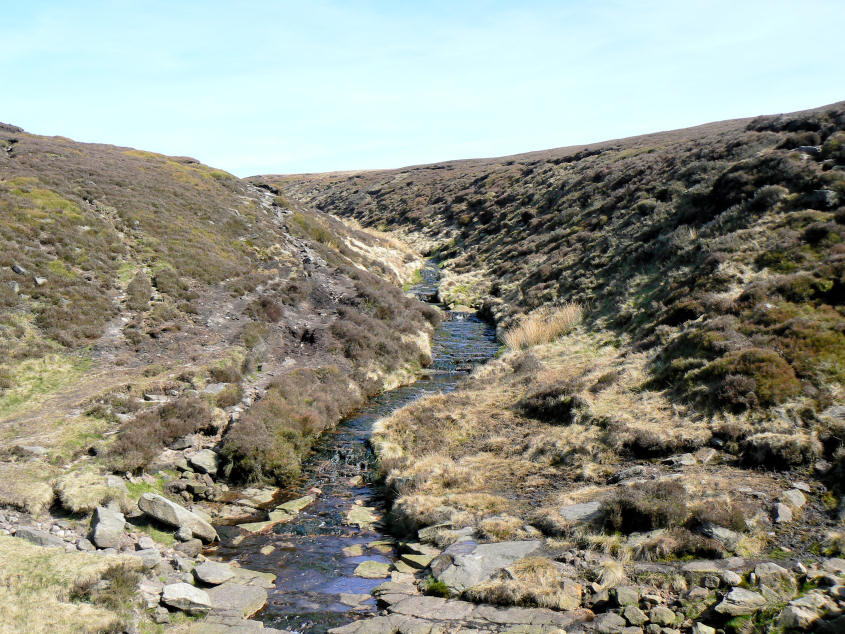 Wildboar Grain.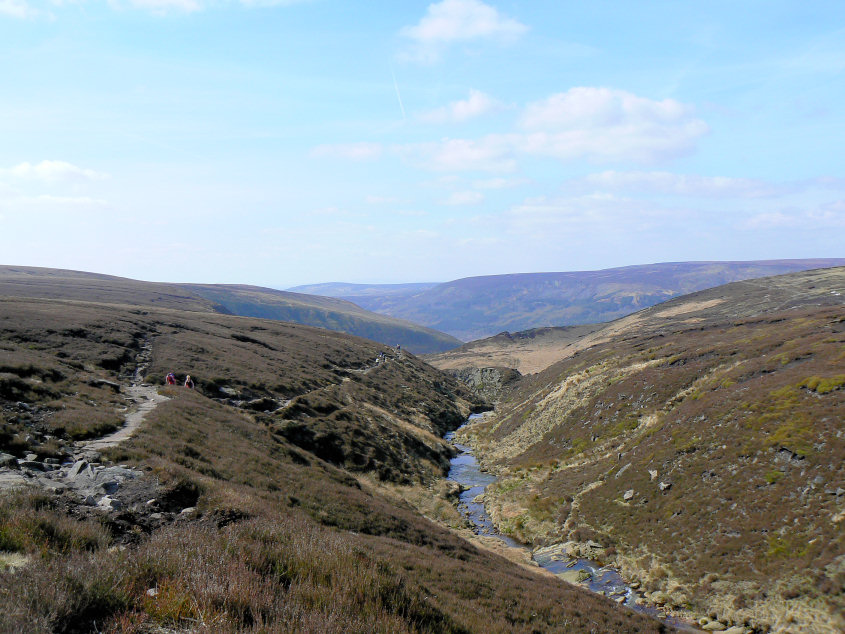 The Pennine Way following Clough Edge above Torside Clough.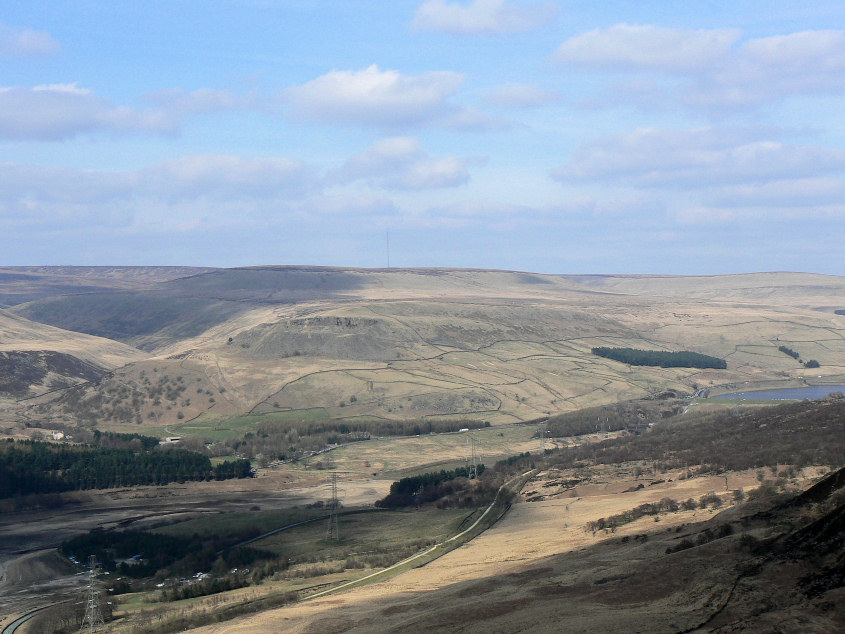 Black Hill and Holme Moss Mast across a drained Torside Reservoir.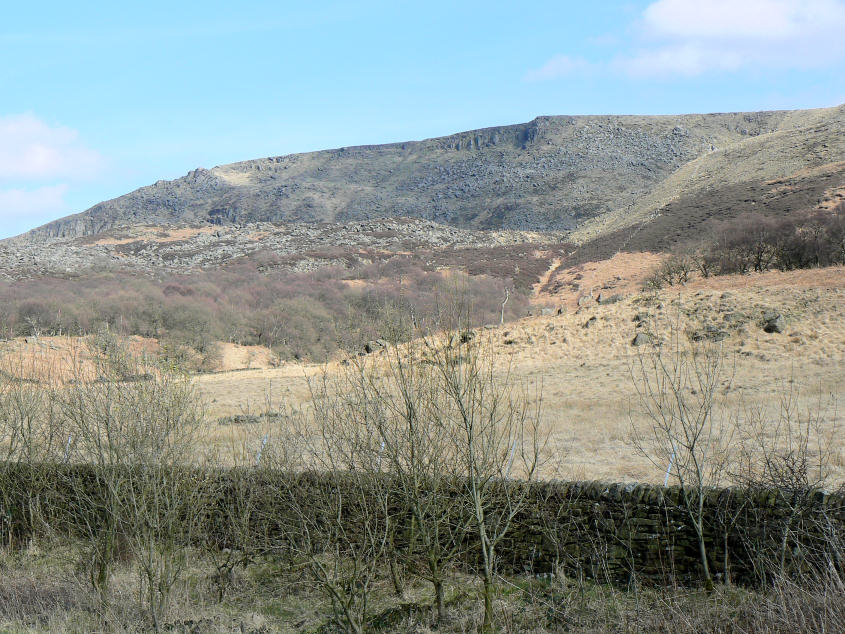 Long Gutter Edge from the Longdendale Trail.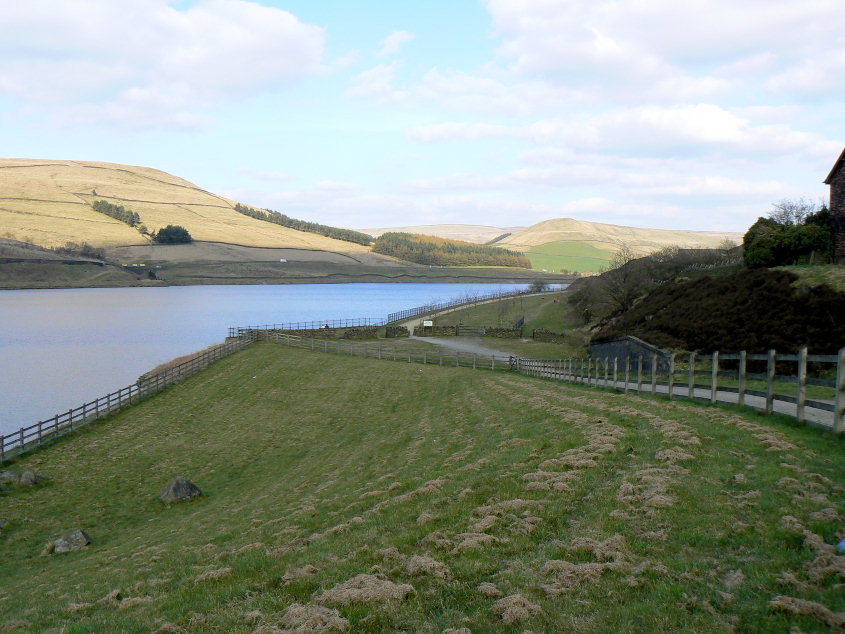 Woodhead Reservoir.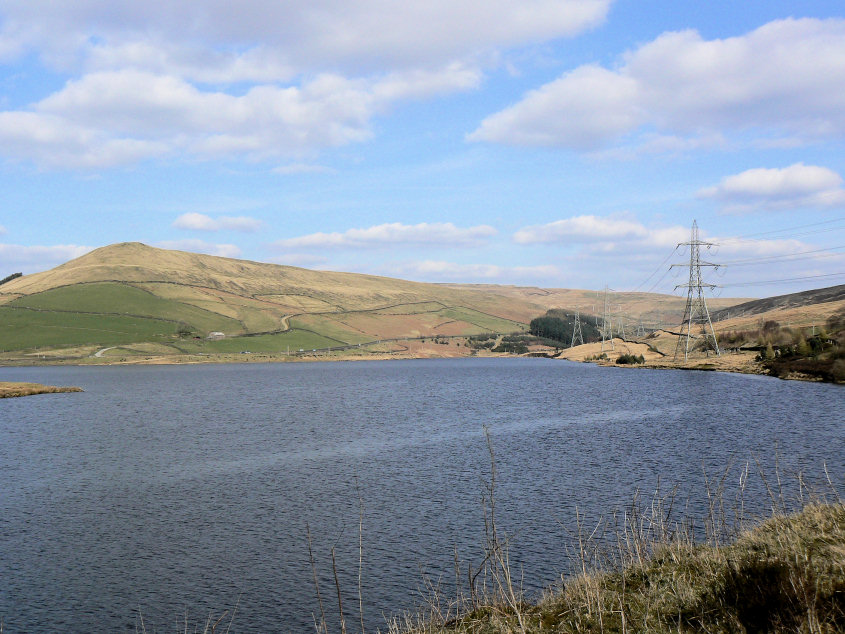 Pikenaze Hill seen across Woodhead Reservoir.
All pictures copyright © Peak Walker 2006-2023