Top o' Selside - Lake District Walk
Tuesday 10th July 2007
Wainwright described this walk as 'an expedition fairly short in distance but demanding in energy' and the terrain as 'two miles of wilderness gymnastics in a tangle of bracken and heather', he was not wrong. Having arrived at the campsite early afternoon we set of for what we had planned as a late afternoon walk to be followed by a pint in Coniston to celebrate John's 150th top. If I had read Wainwright's description prior to setting of we would have gone elsewhere as we returned to the car too late to risk a pint if we didn't want to be cooking by torchlight. That said, not surprisingly, we had the hills to ourselves, which is always nice.
Start: Nibthwaite N.T. car park (SD 2960 9090)
Distance: 5.5 miles Ascent: 461 metres Time Taken: 3 hours 30 mins
Weather: Warm but overcast.
Pub Visited: None Ale Drunk: None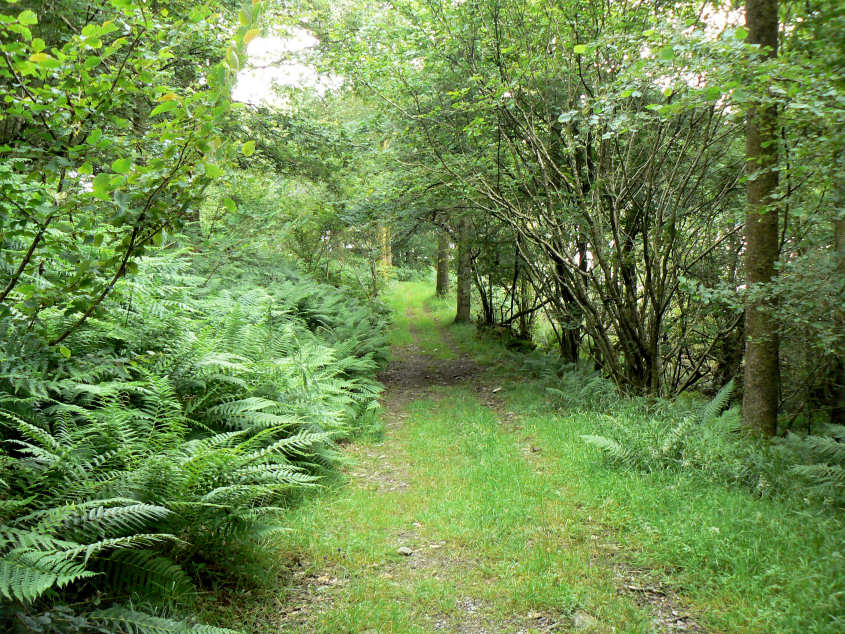 Heading up through Nibthwaite Wood.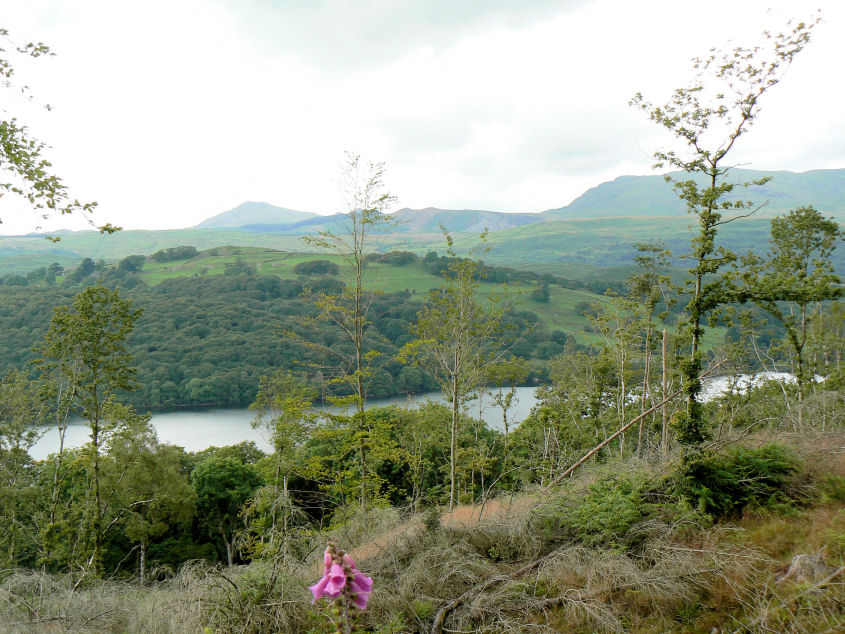 The first view of the day across Torver High Common to Harter Fell.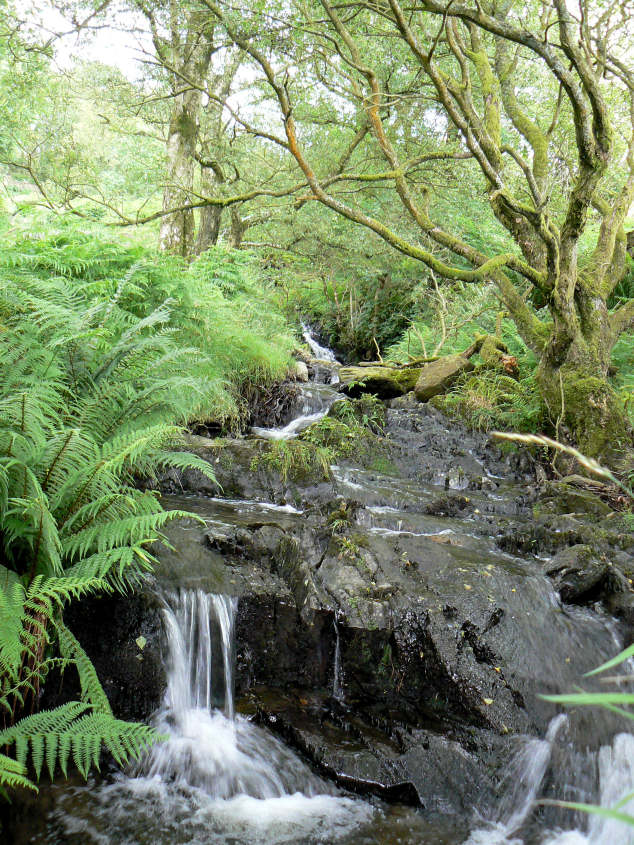 Selside Beck.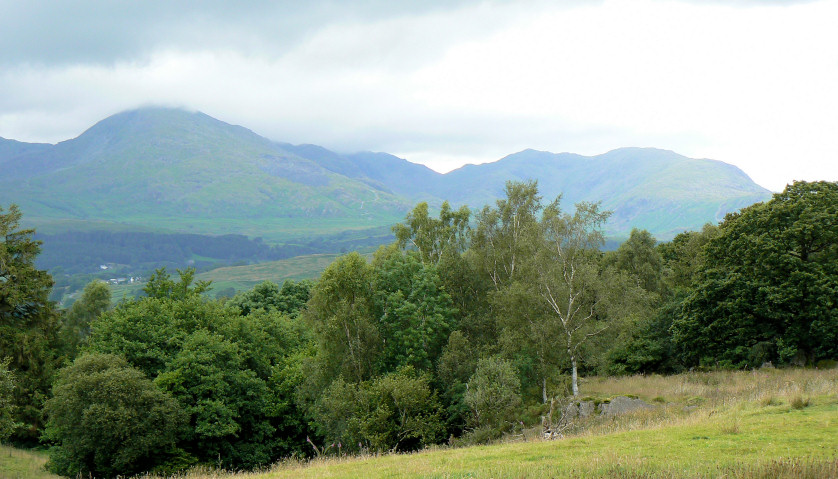 The cloud briefly lifts from Wetherlam and almost clears the Old Man.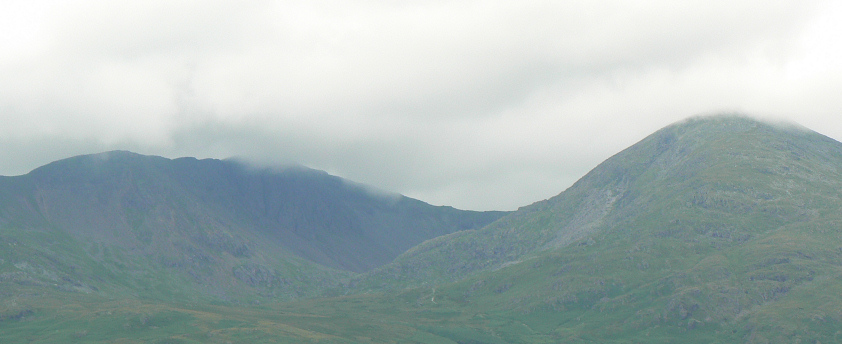 Dow Crag and Coniston.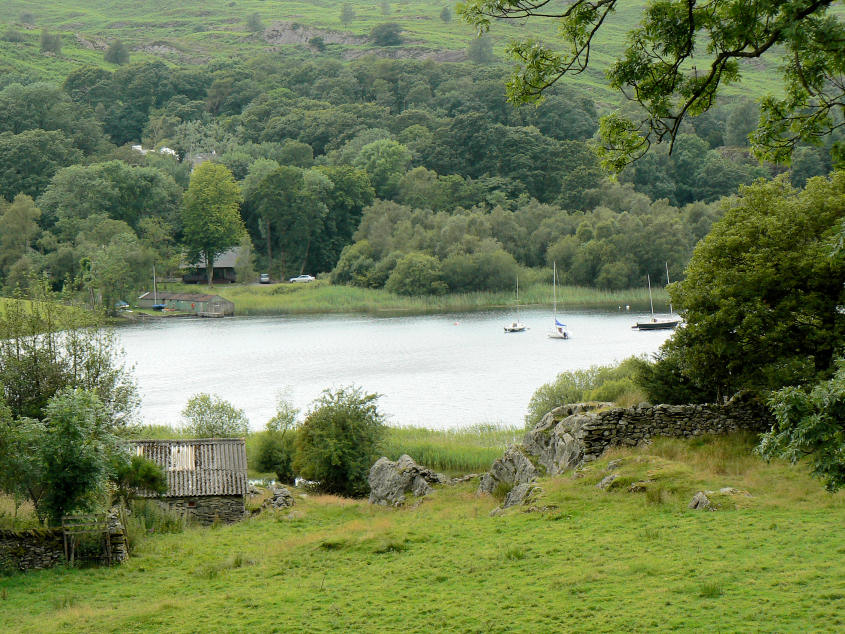 The southern end of Coniston Water.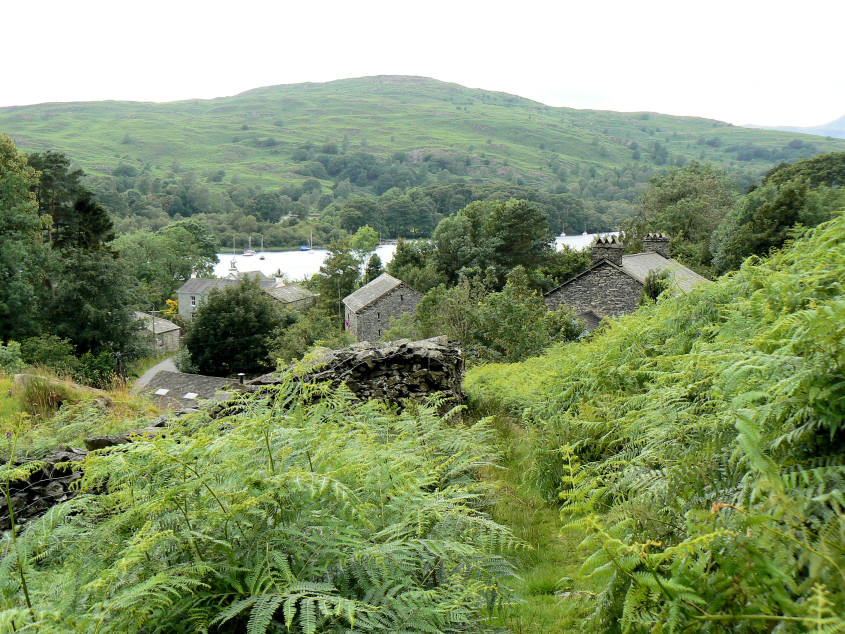 Looking across High Nibthwaite and Coniston Water to Beacon Fell.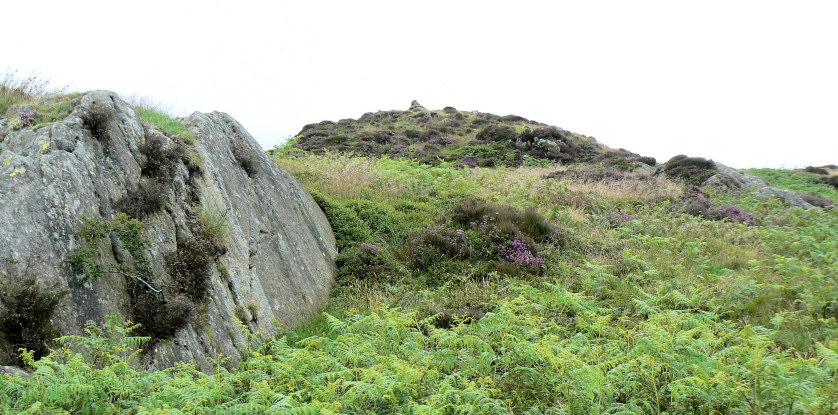 Approaching Low Light Haw's summit through ferns which were often above my head.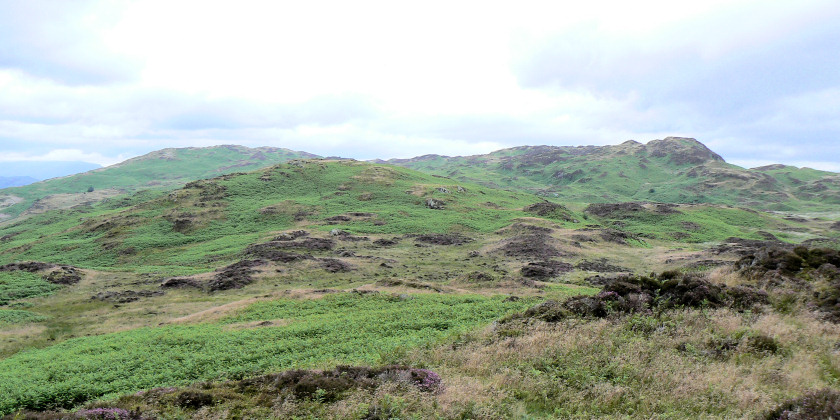 From Low Light Haw much of the route was visible with Top o' Selside (L), High Light Haw (C) and Stang Hill (R).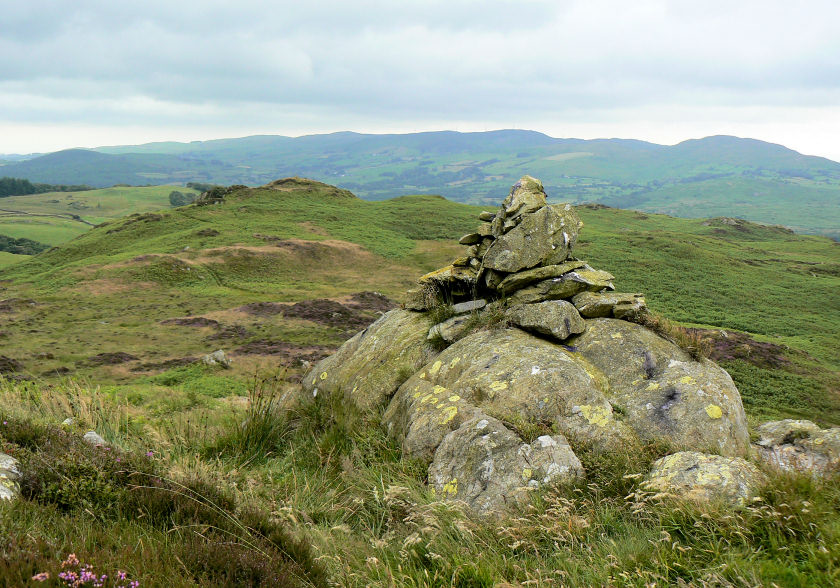 High Light Haw's summit with Low Light Haw and the Crake Valley behind.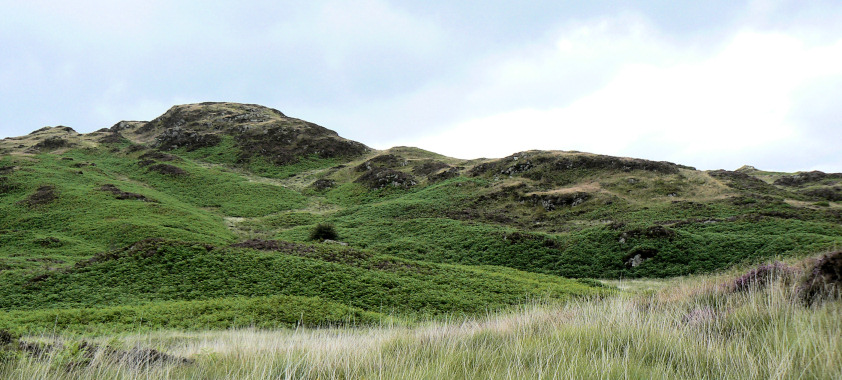 Stang Hill from High Light Haw. More gymnastics and energy required to cross to this summit at which point we were able to pick up a faint path which made the going a little easier.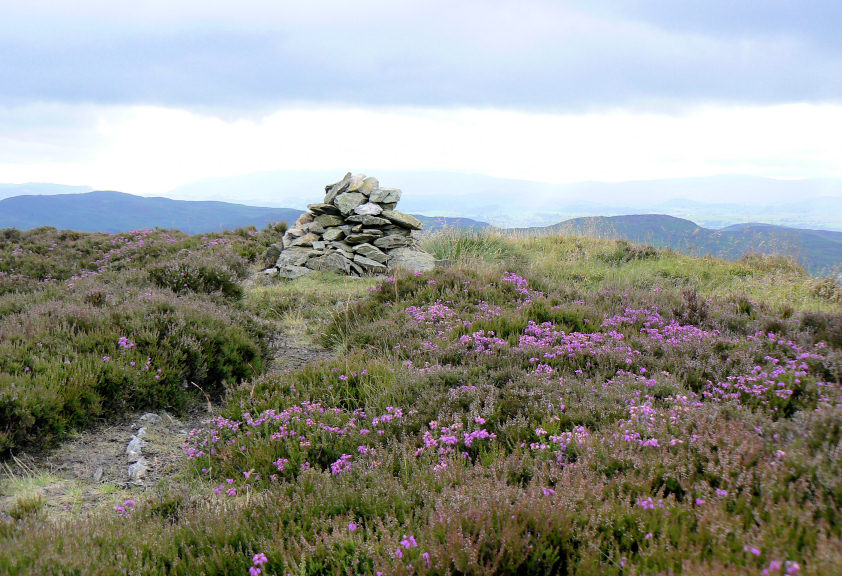 Stang Hill's summit with Black Combe's outline just about visible in the distance.
The sun briefly appears to light up Torver Common in front of Harter Fell.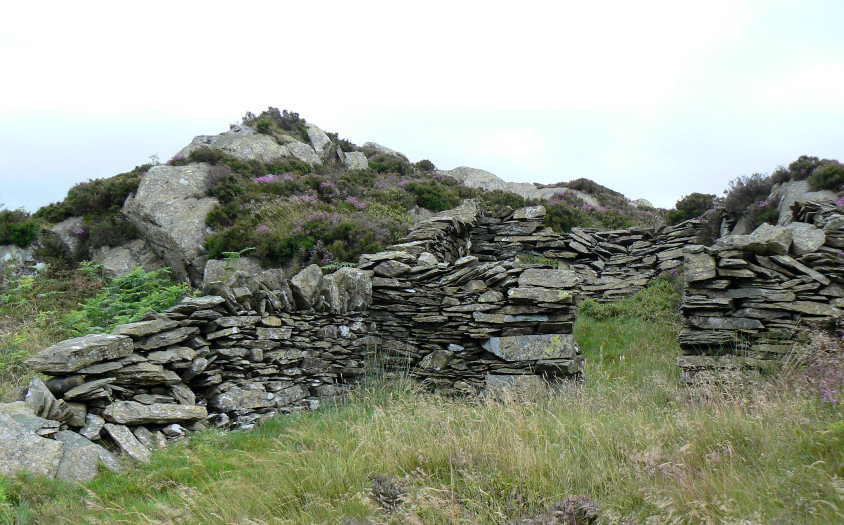 Arnsbarrow Hill's summit with what looks like a very well rebuilt shelter just below it.
Arnsbarrow Tarn. It was very boggy around here so there was no chance of me venturing any closer.
Top o' Selside's summit. This was John's 150th Birkett top.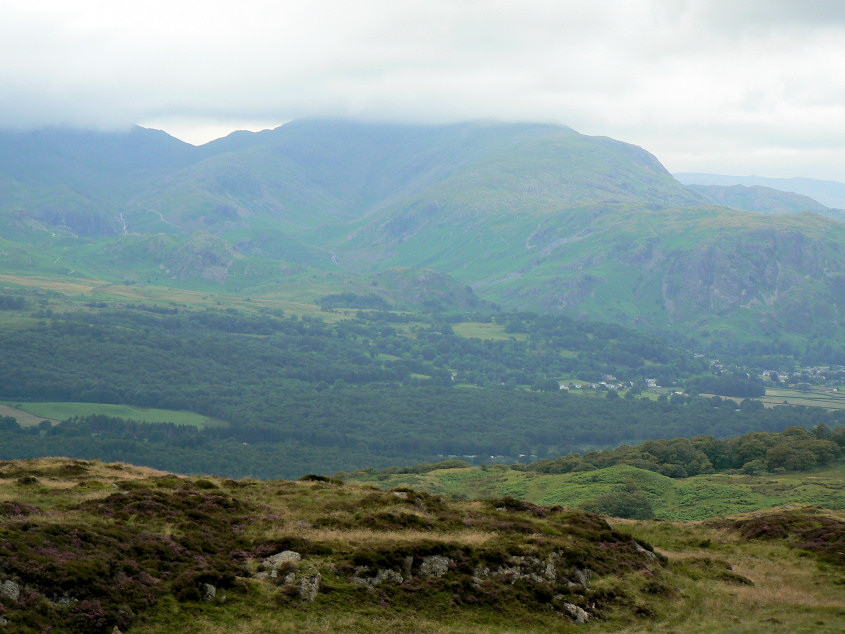 Wetherlam from Top o' Selside.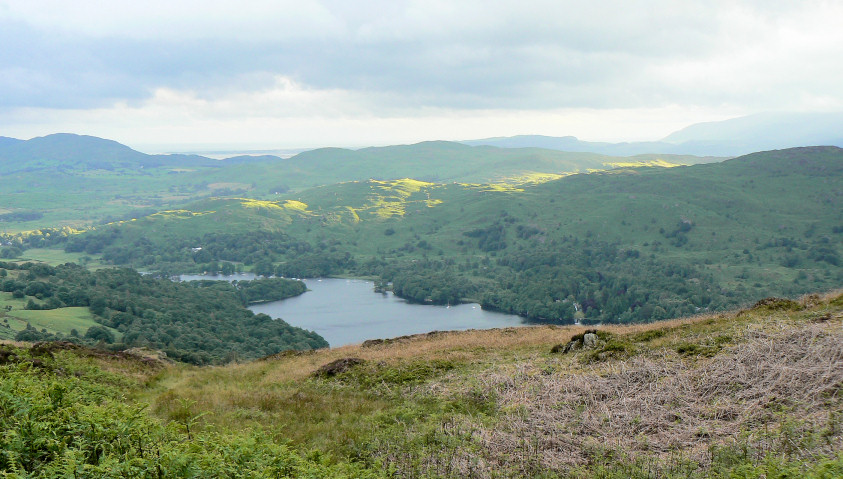 As we descend from Top o' Selside the sun lights up the hills across Coniston Water.
All pictures copyright © Peak Walker 2006-2023