Harter Fell - Lake District Walk
Wednesday 11th July 2007
A near perfect day for walking, overcast and cool when we were ascending and then the sun came out, so the walk along the tops and back to the car was done under a blue sky that meant we had to put suntan lotion on, a very rare experience this summer.
Start: Sadgill (NY 4835 0569)
Distance: 8 miles Ascent: 675 metres Time Taken: 6 hours
Weather: Overcast to start then warm with blue sky.
Pub Visited: Duke of Cumberland, Kendal Ale Drunk: Charles Wells Bombardier

The Ill Bell ridge from the climb to Shipman Knotts.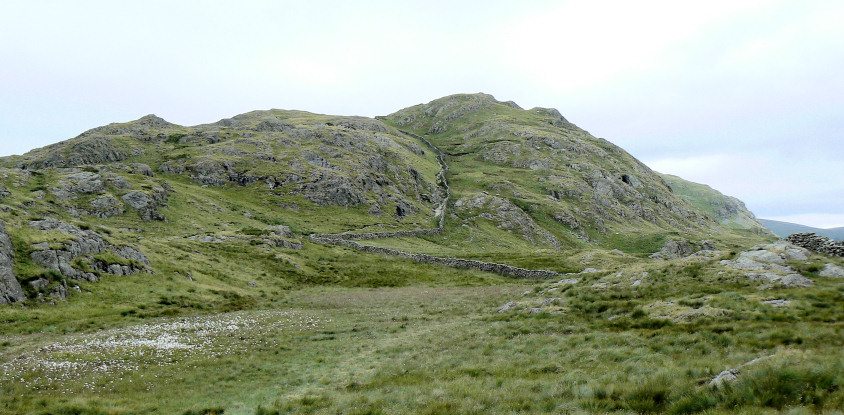 Shipman Knotts.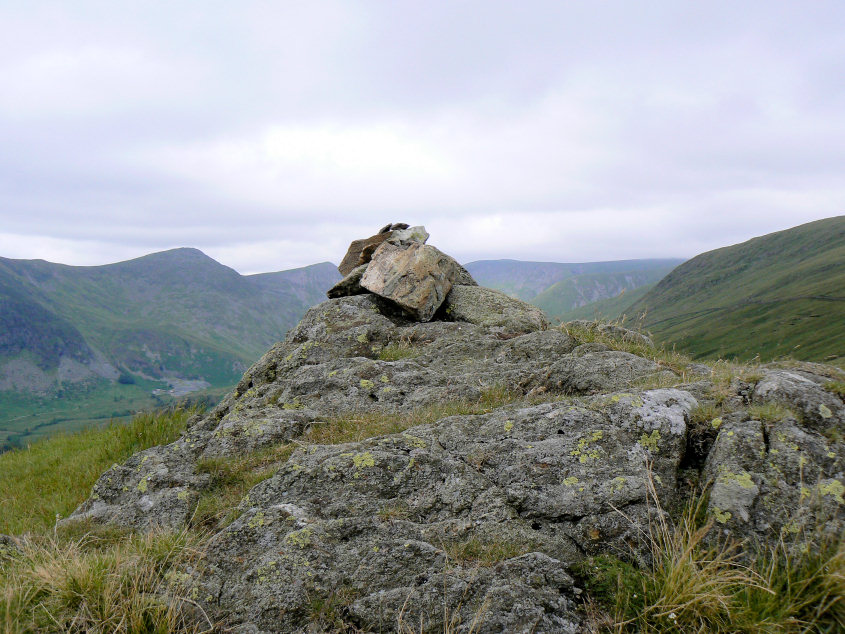 Shipman Knotts' small summit cairn.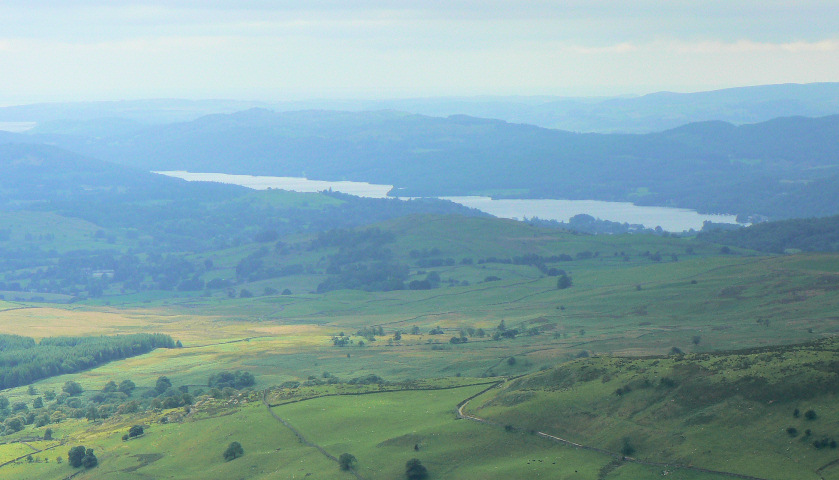 Windermere is visible through the murk.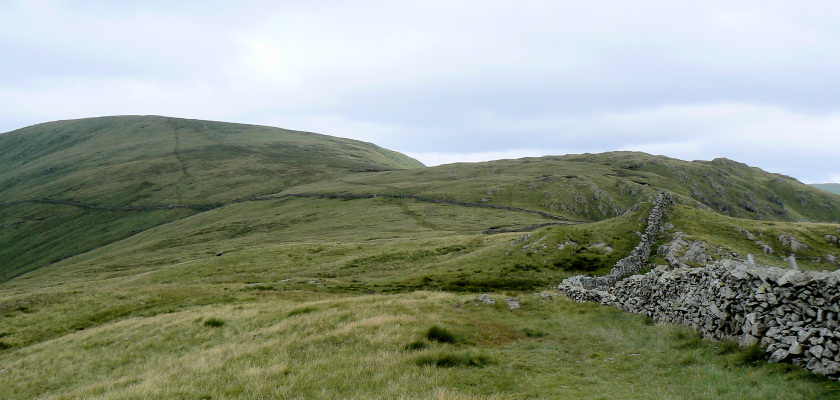 The next two summits, Goat Scar (R) and Kentmere Pike (L).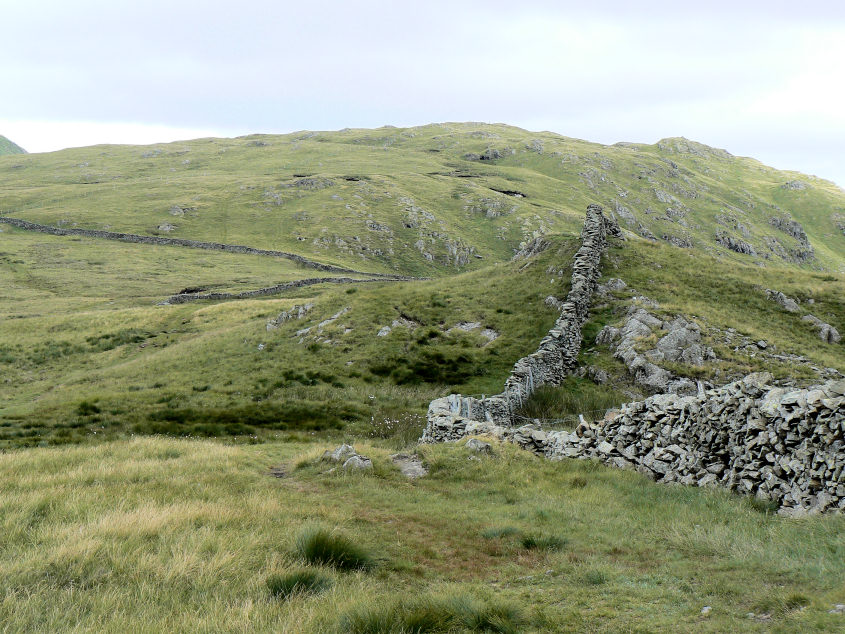 Goat Scar from Shipman Knotts.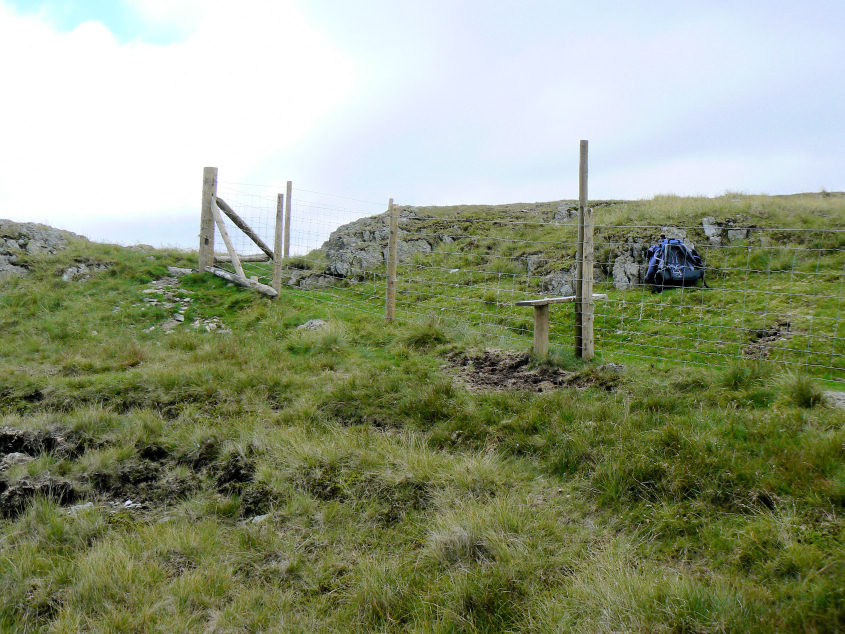 According to Birkett the corner post is Goat Scar's summit but there is a cairn out of shot (L) which is accessed via the stile.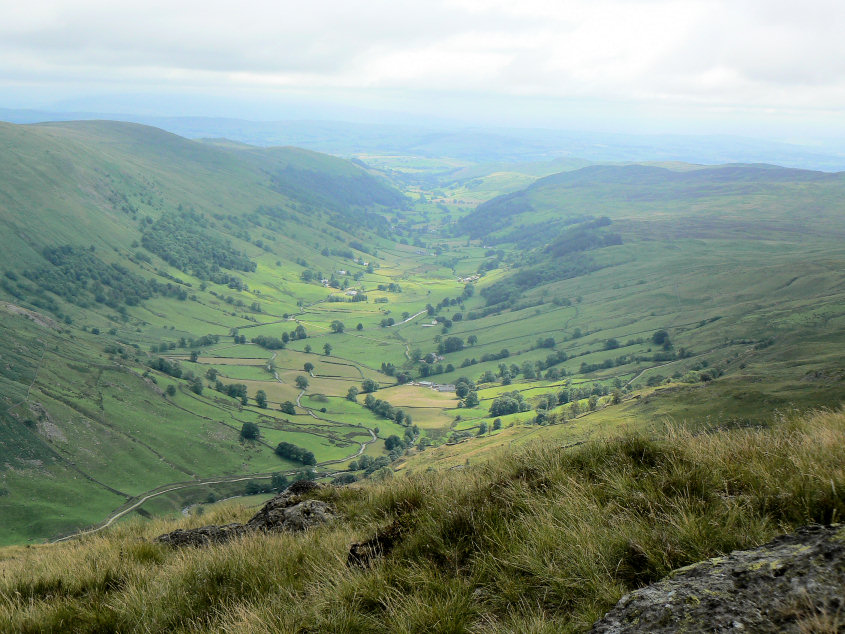 From the cairn the views are much better, here looking down Longsleddale.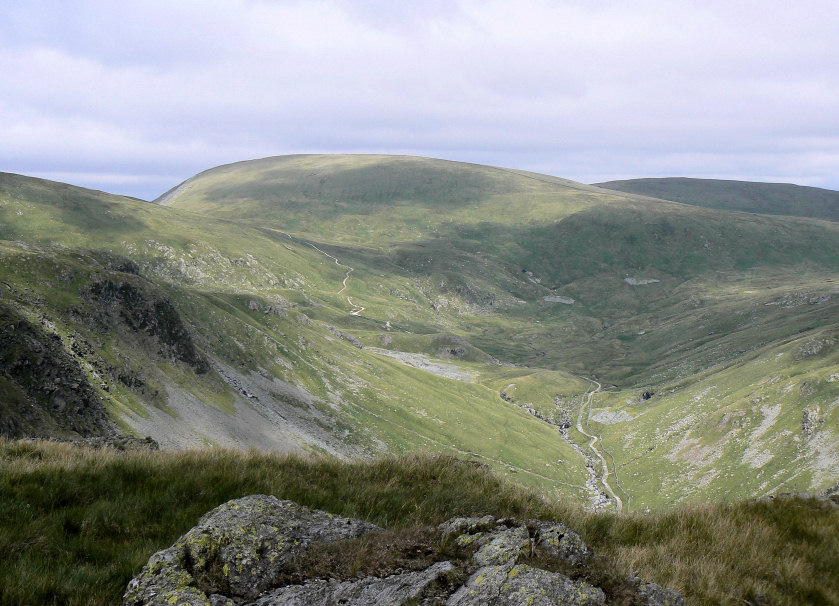 Then to Branstree and Gatescarth Pass.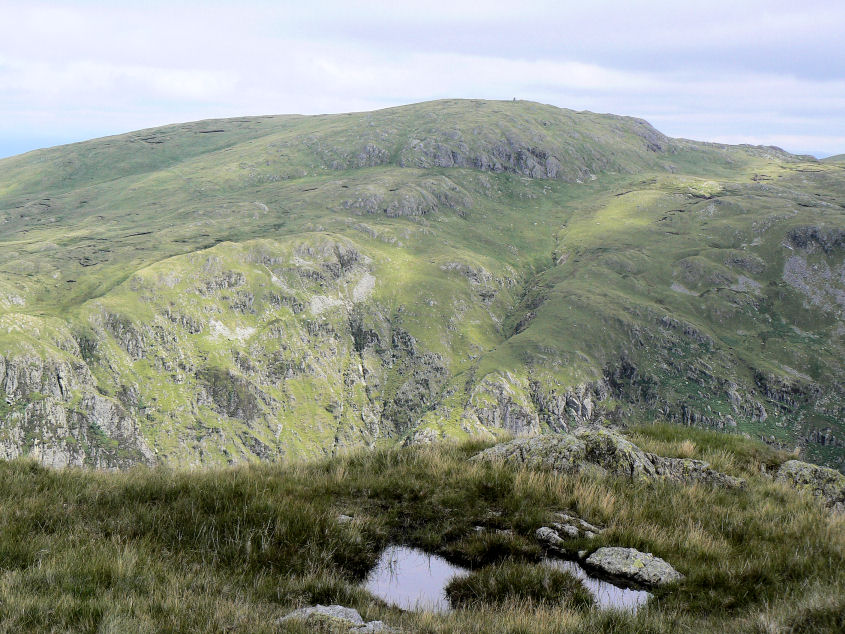 Opposite there is an excellent view of Buckbarrow Crag.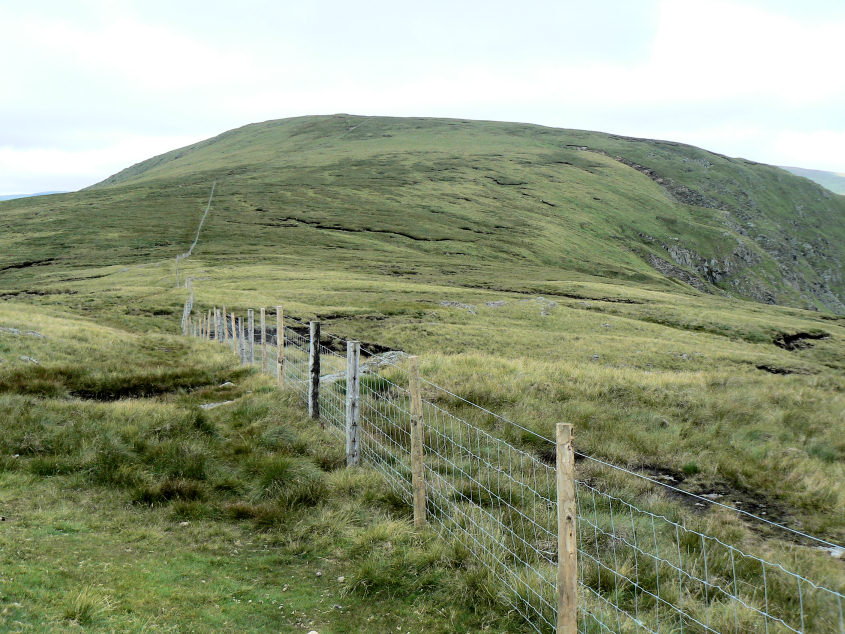 Back over the stile you follow the fence to Kentmere Pike's summit.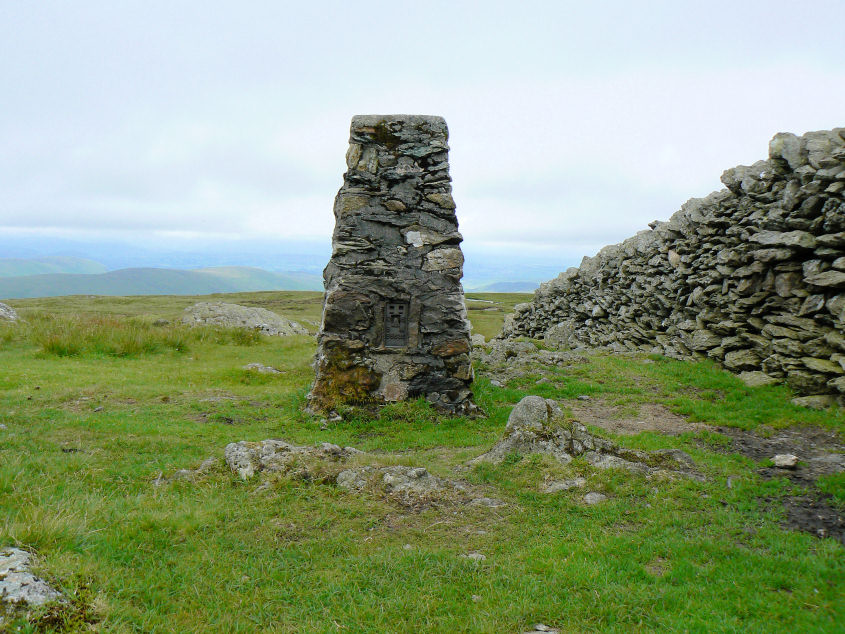 Kentmere Pike's summit trig which is accessed by another stile.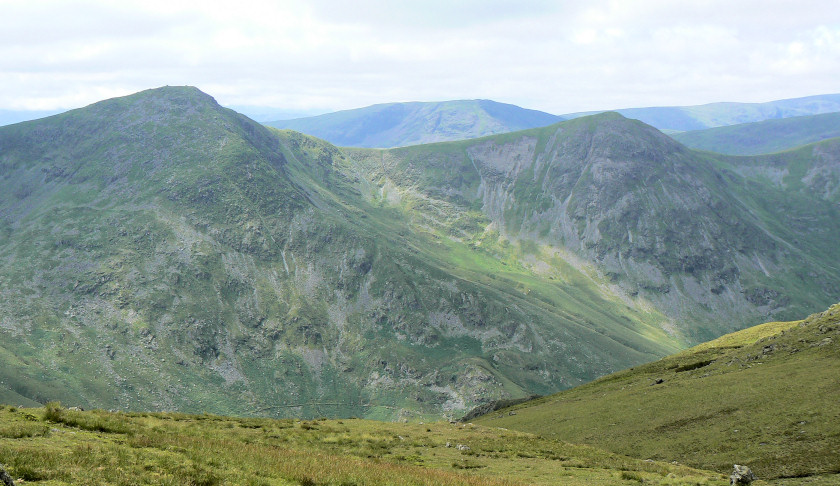 Ill Bell and Froswick with Red Screes between them.

Helvellyn and Thornthwaite Beacon.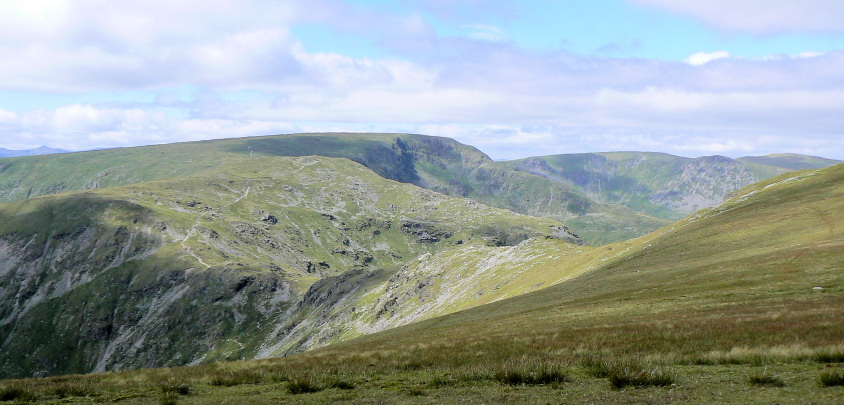 Looking across the Nan Bield Pass to Mardale Ill Bell and High Street.
Harter Fell's summit.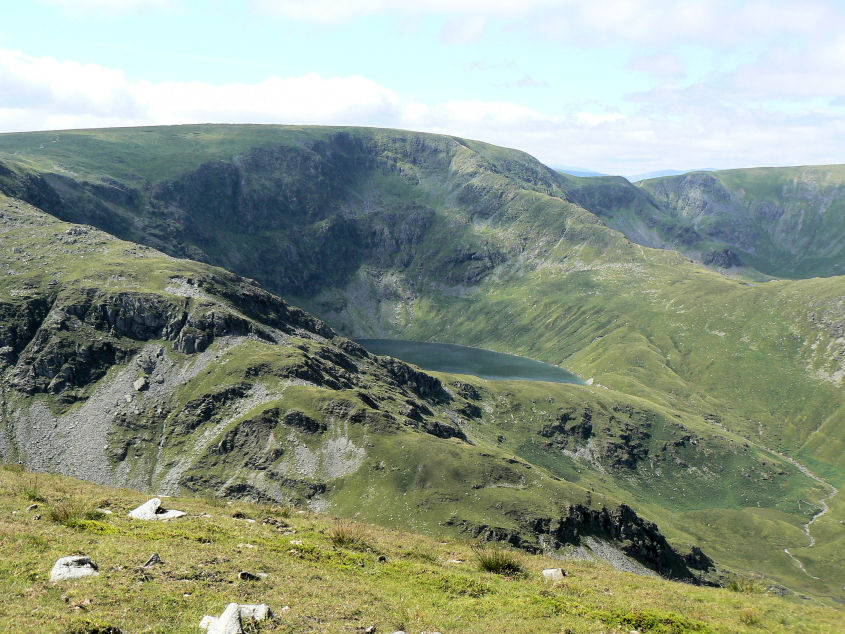 Blea Water and High Street from Harter Fell.
Haweswater from Harter Fell's lower cairns.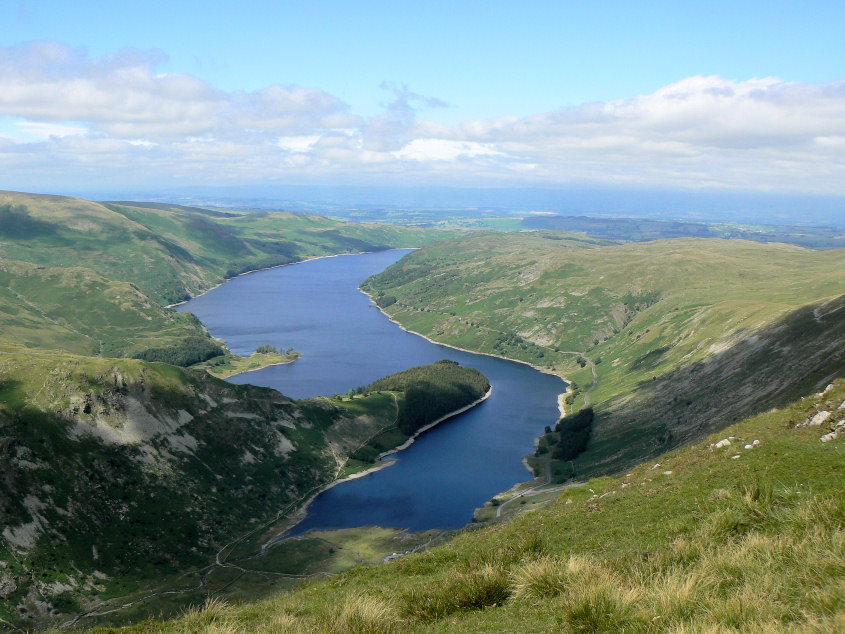 An even better view of Haweswater as we start to descend to Little Harter Fell.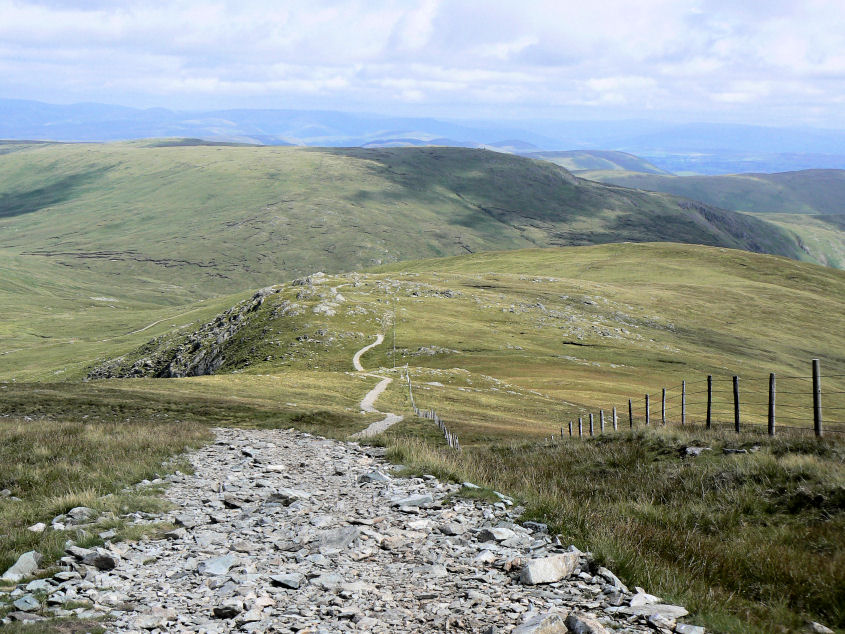 Little Harter Fell with the Sleddale Fell behind and the Pennines in the distance.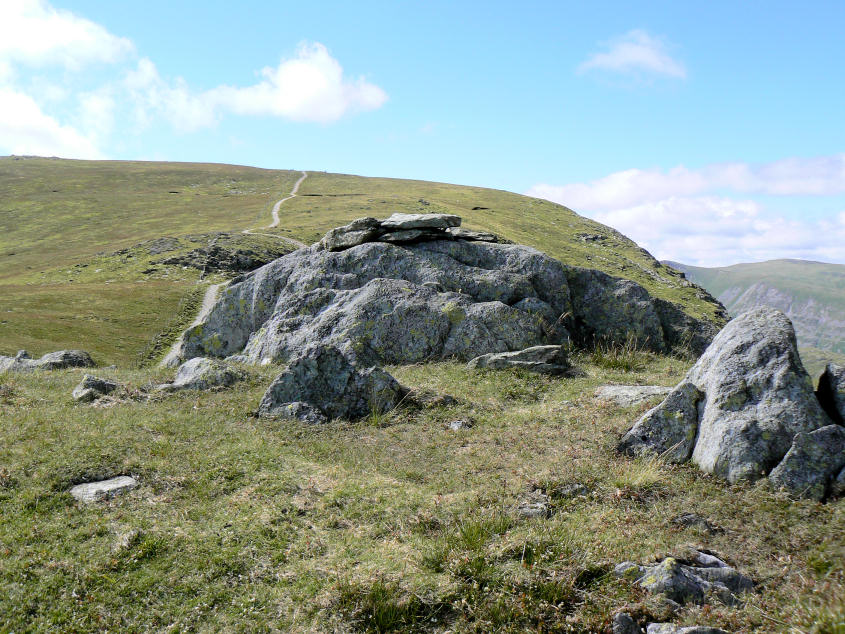 Little Harter Fell's summit.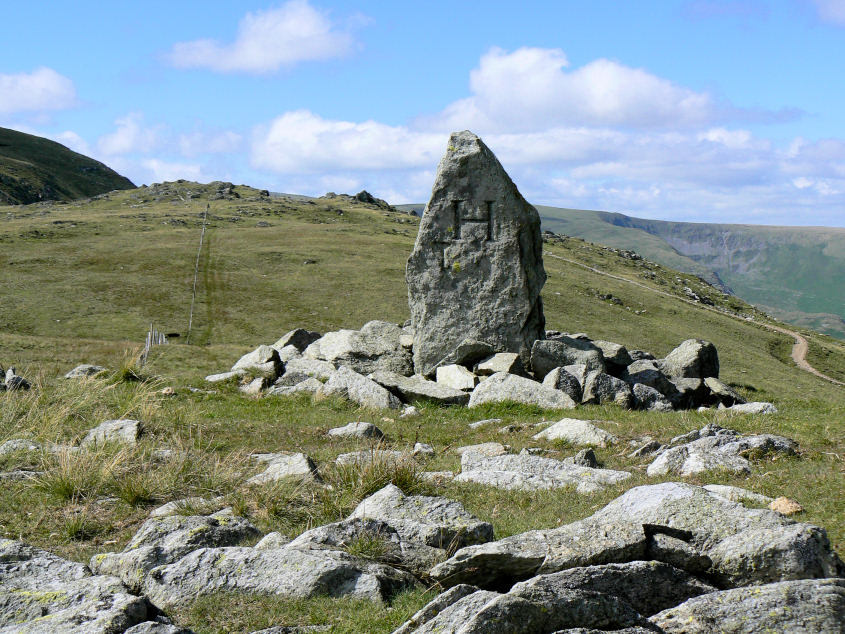 Adam Seat's distinctive summit with H (Haweswater) on one side and L (Longsleddale) on the other.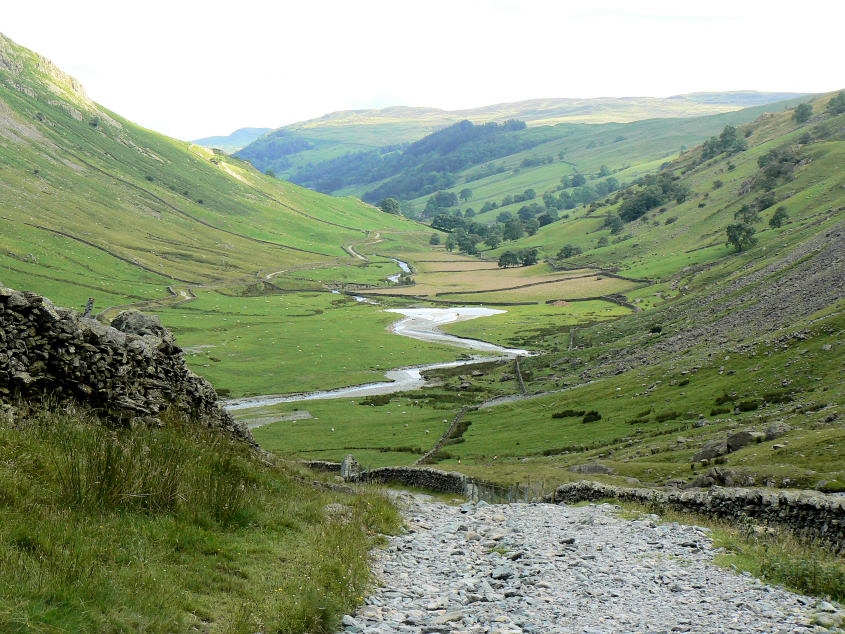 Longsleddale.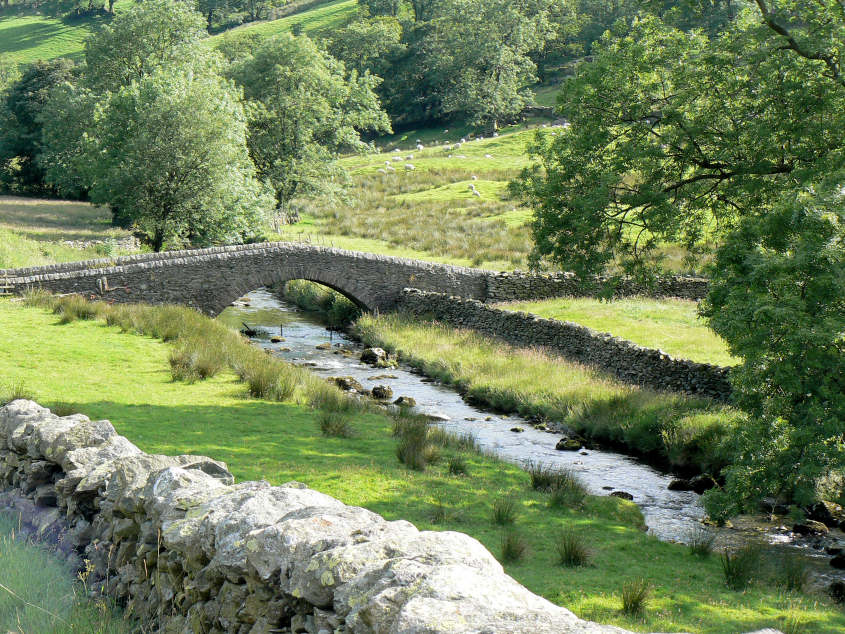 Sadgill bridge and the end of the walk.
All pictures copyright © Peak Walker 2006-2023