Monsal Dale - Peak District Walk
Friday 10th August 2007
John joined me today for an afternoon walk around Monsal Dale. Having walked through Monsal and Miller's Dale the return route gives you some good views of both dales, from above, before returning to Monsal Dale's floor. This is an area I haven't visited in the summer for a few years now and on a hot day, like today, there were plenty of people out enjoying the opportunity to splash about in the river or simply lie in the sun. Away from Monsal Dale the sun and blue sky made for some wonderful reflections in the water and there was also plenty of wildlife to be seen on or in the water.
Start: White Lodge car park (SK 1703 7062
Route: White Lodge car park - Monsal Dale - Monsal Trail - Water-cum-Jolly - Miller's Dale - Litton Mill - Brushfield - White Lodge car park
Distance: 6.25 miles Ascent: 373 metres Time Taken: 2 hours 55 mins
Weather: Hot and sunny.
Pub Visited: The Stable Bar, Monsal Head Ale Drunk: Theakstons XB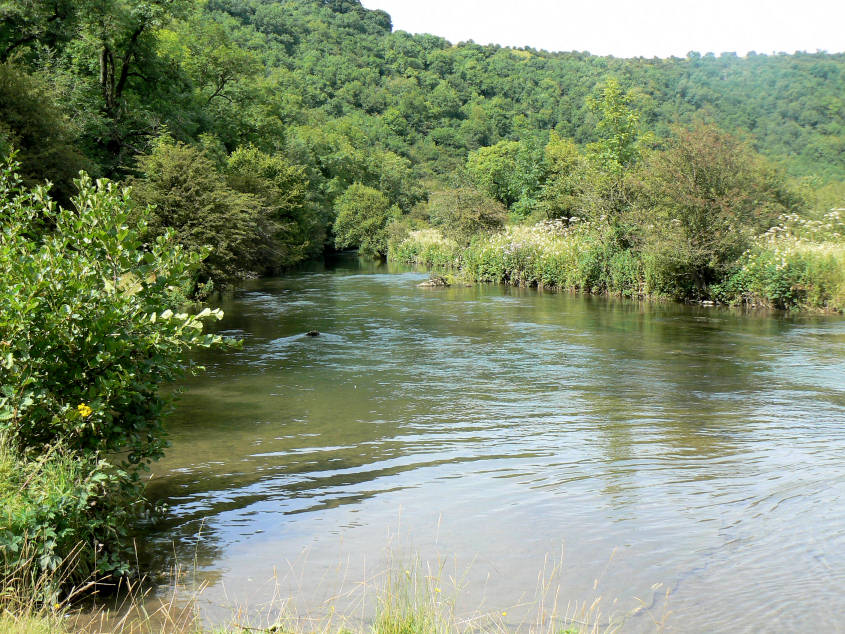 The River Wye as we enter Monsal Dale.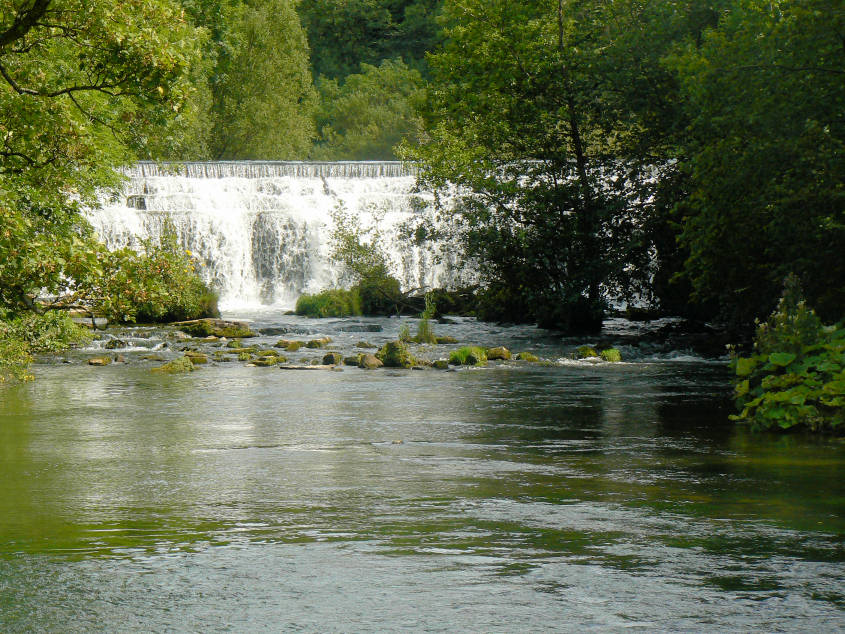 Approaching the weir in Monsal Dale.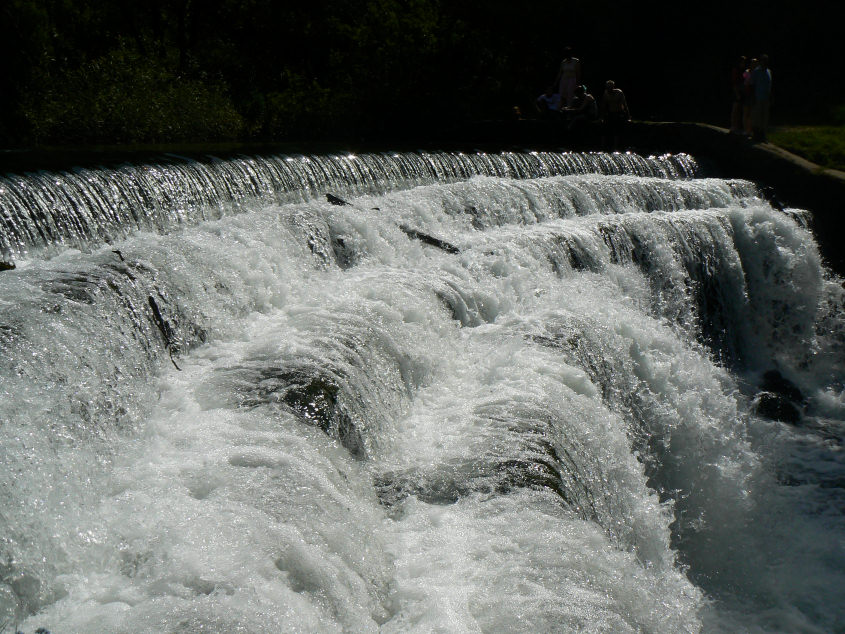 A closer view of the weir.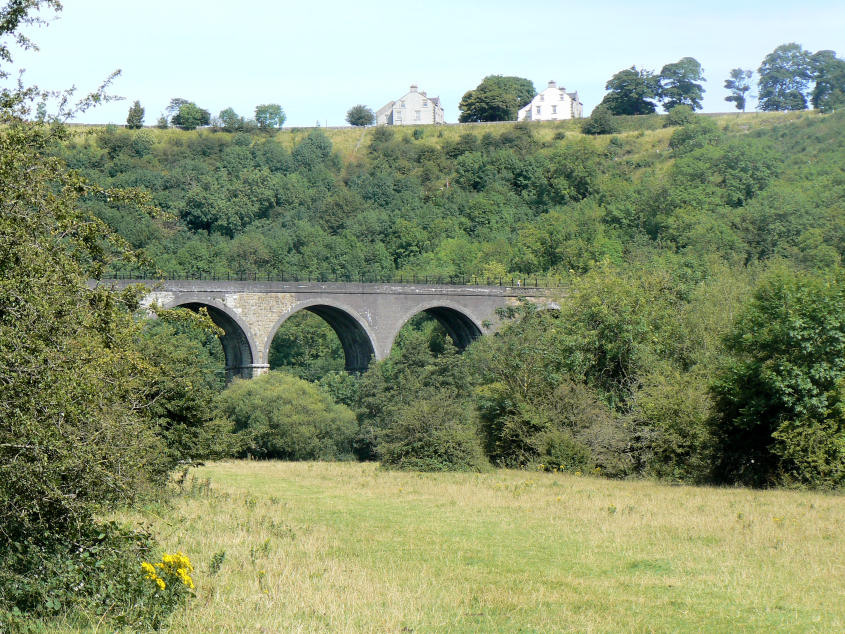 The first view of the viaduct that once carried trains but is now part of the Monsal Trail.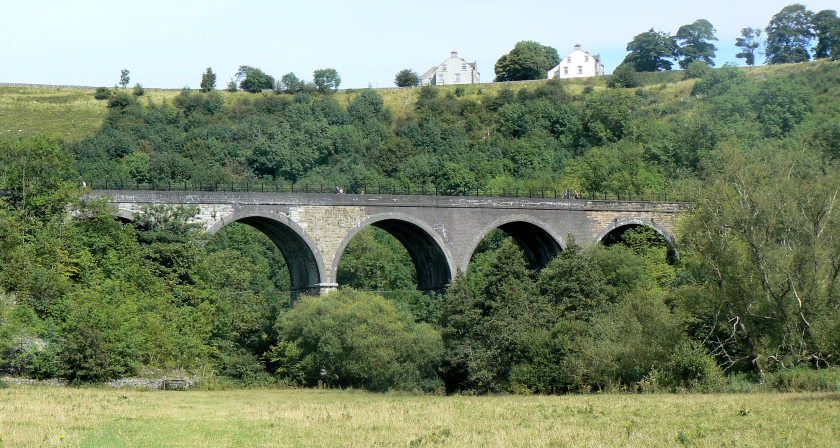 Our route was to take us under the viaduct and then up to join the trail.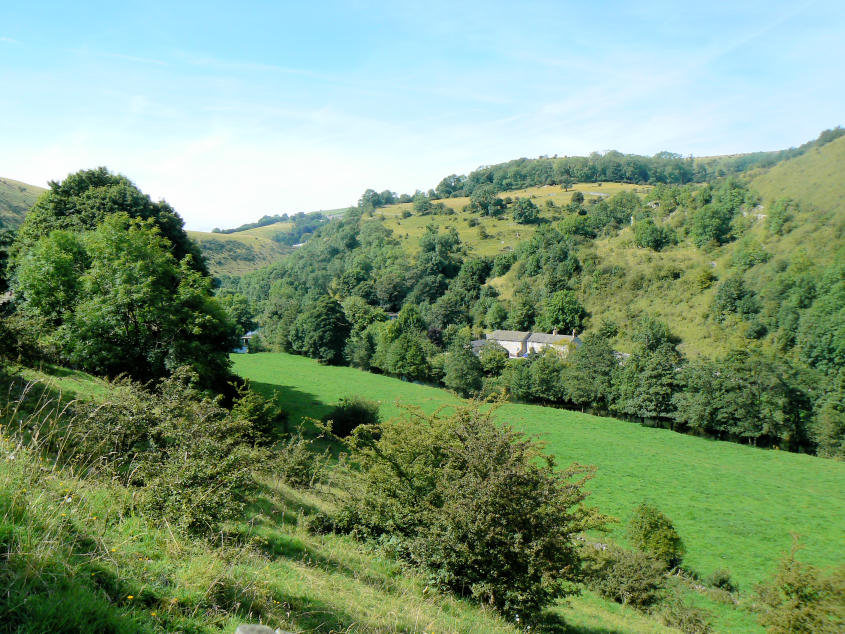 Upperdale, as we leave the valley floor to join Monsal Trail.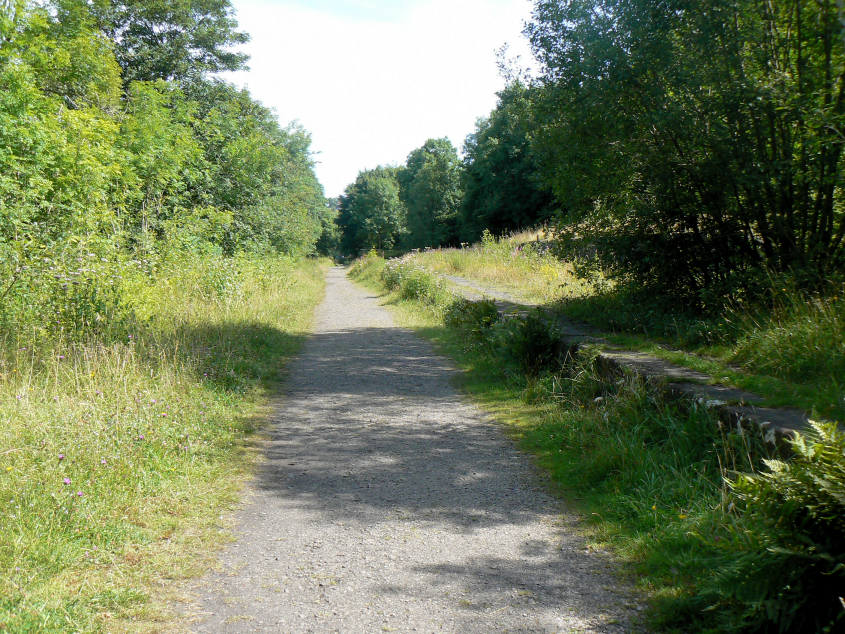 The now empty Monsal Station.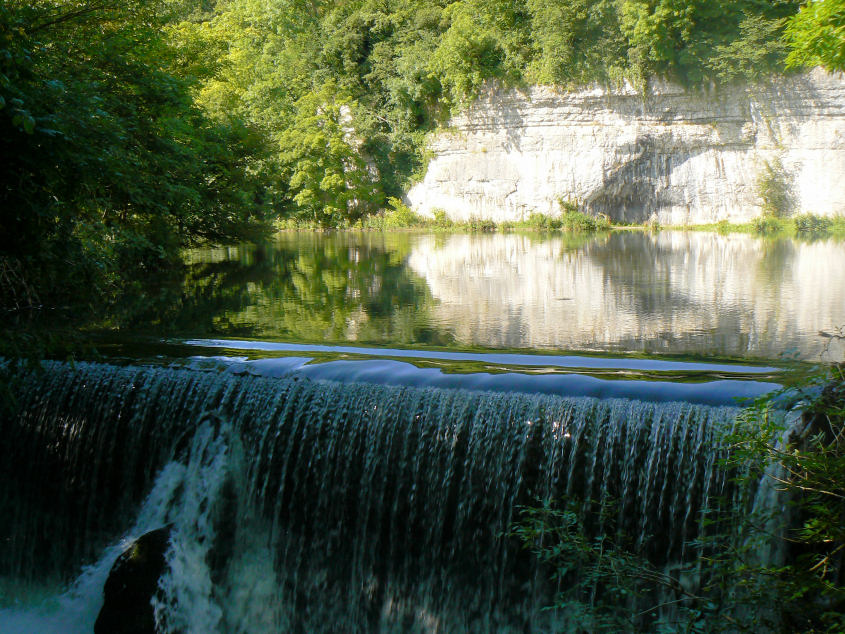 The weir at Water-cum-Jolly.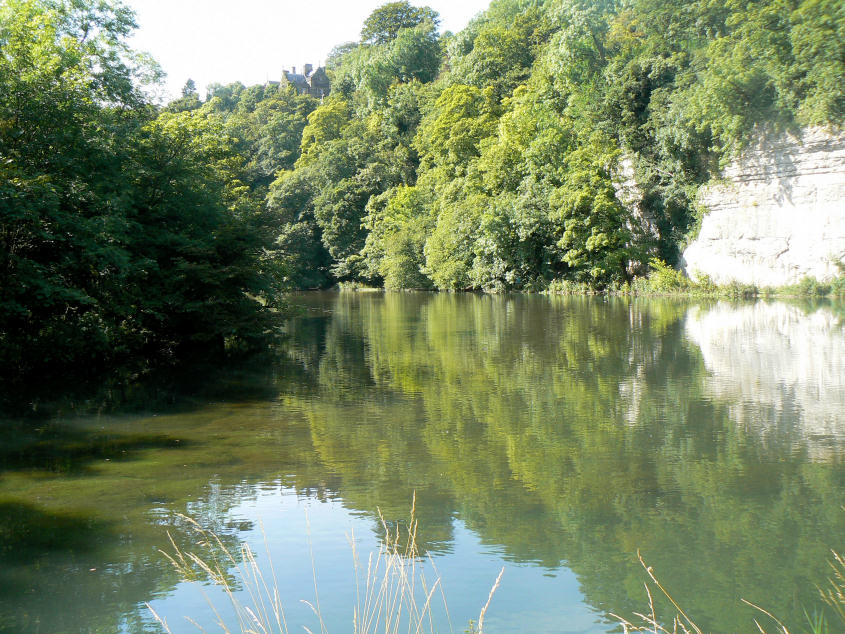 Water-cum-Jolly.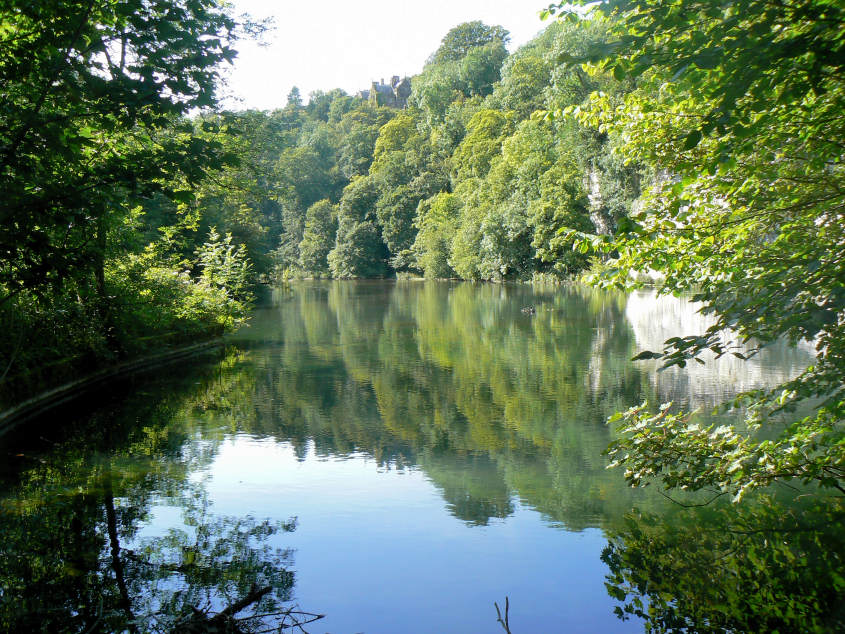 Looking along Miller's Dale from Water-cum-Jolly.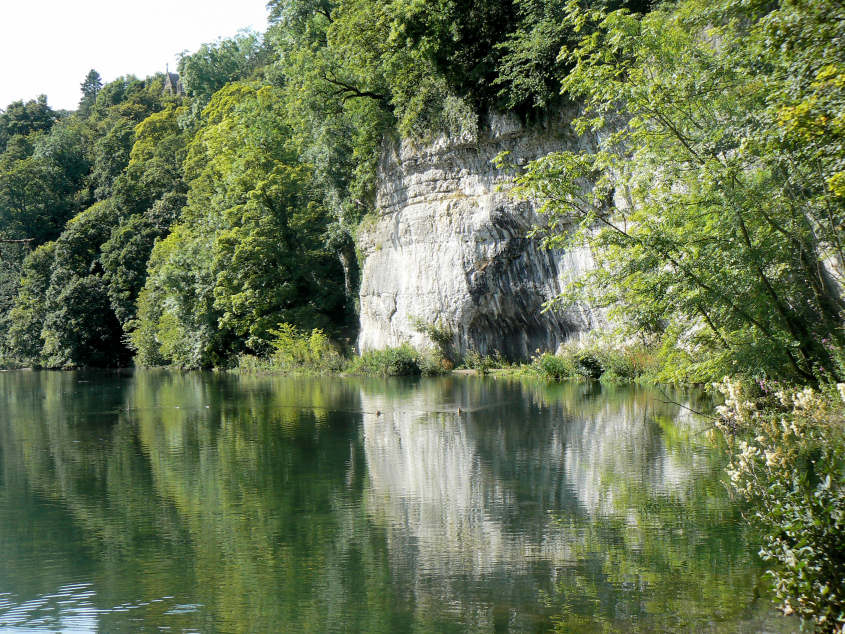 Water-cum-Jolly.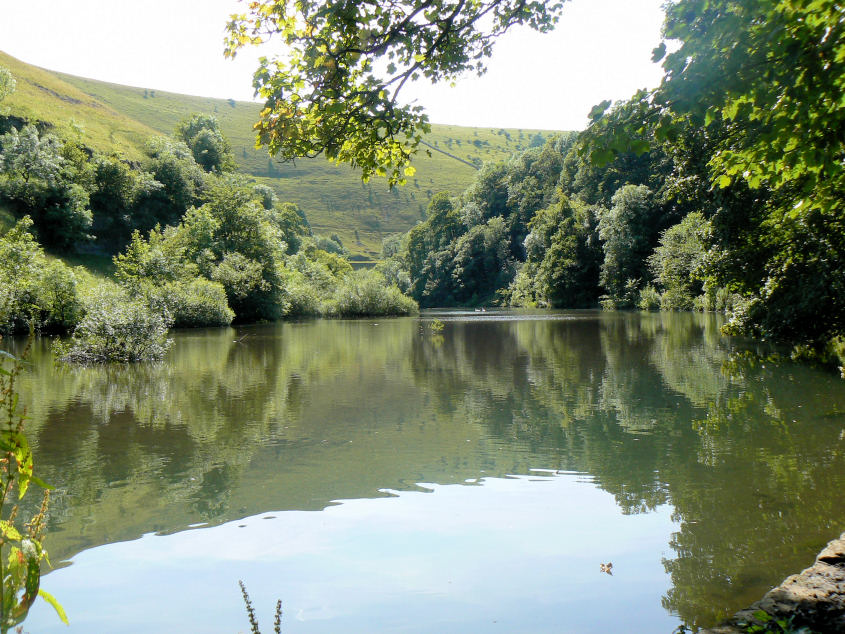 Miller's Dale.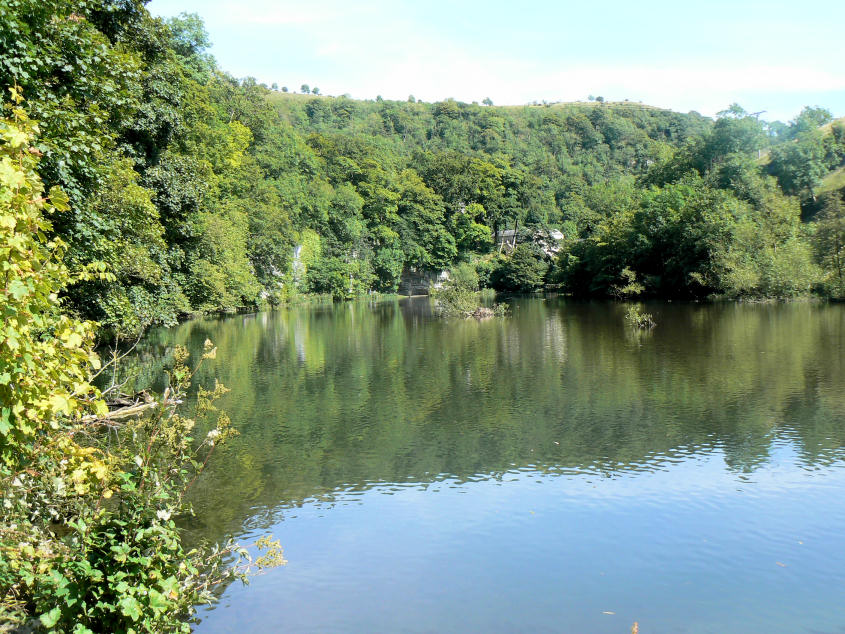 Looking back to Water-cum-Jolly from Miller's Dale.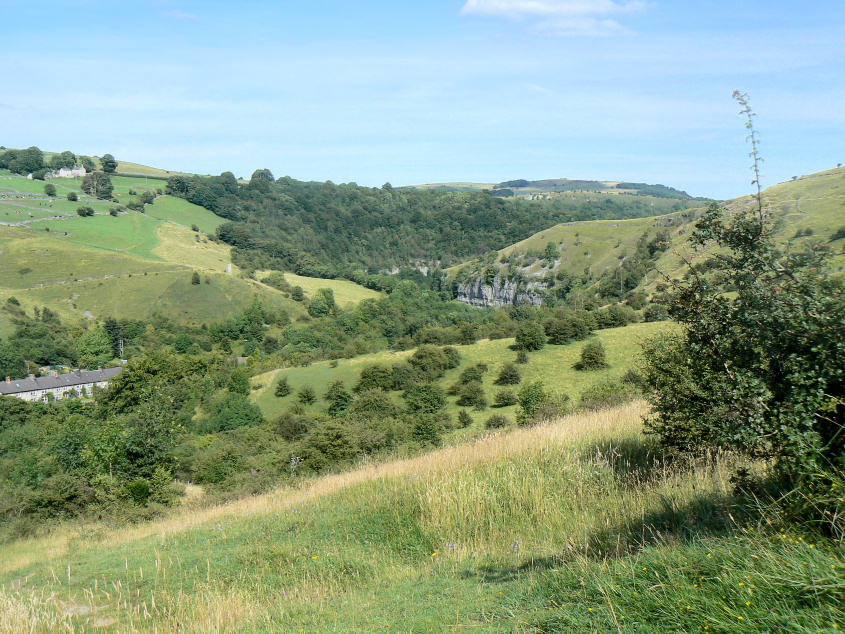 Miller's Dale from above.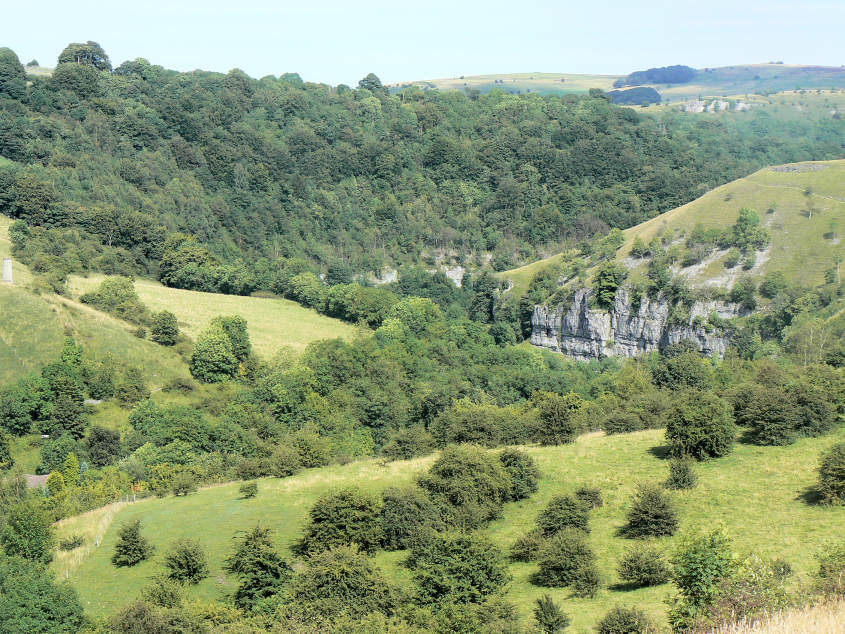 A closer view of the limestone cliffs in Miller's Dale.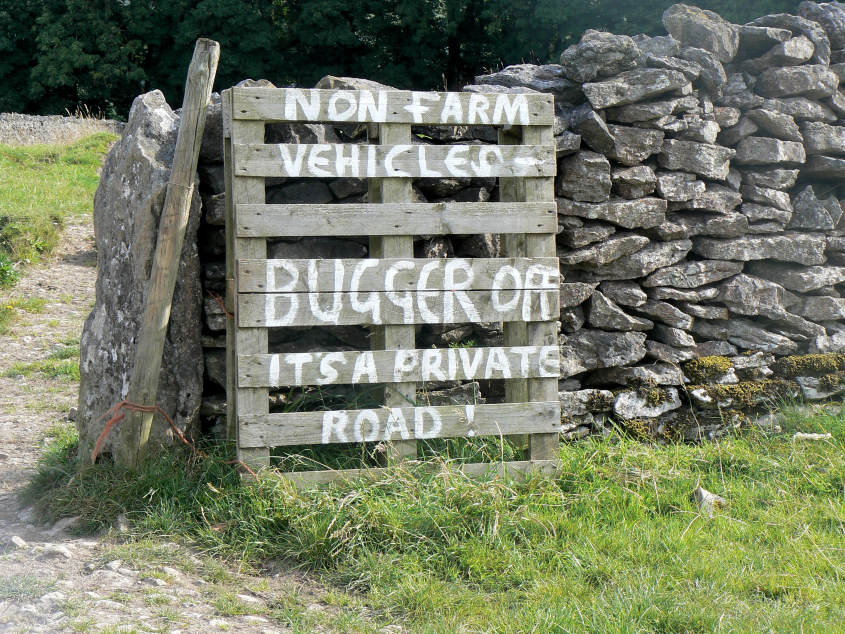 Although the sign is somewhat off-putting this is a well signed public footpath and it is just the off-road vehicles that the owner is pointing back in the right direction.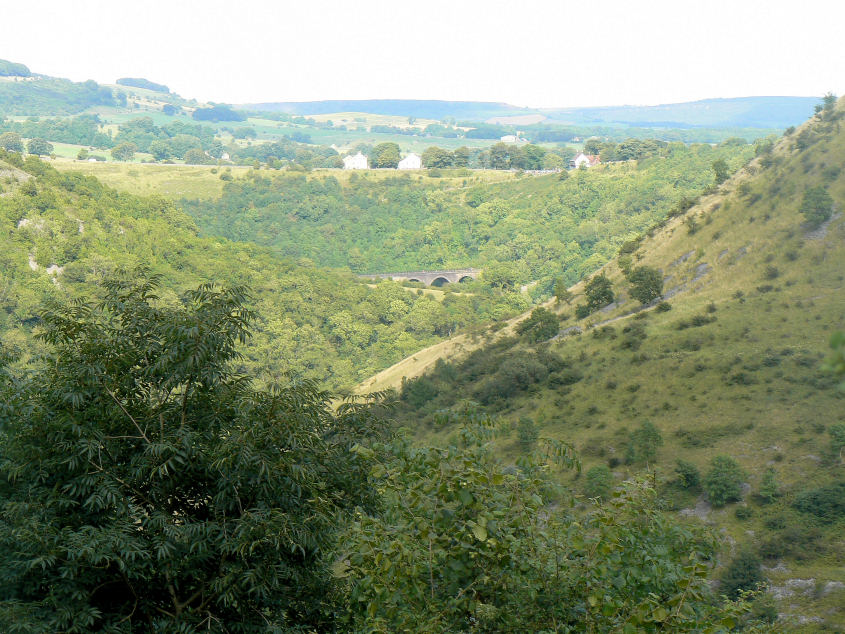 Looking down on Monsal Dale from just past the farm with the 'friendly' sign.
Monsal Head and the soon to be visited Stable Bar above the viaduct.
All pictures copyright © Peak Walker 2006-2023