Eycott Hill - Lake District Walk
Friday 17th August 2007
An early evening walk that started out in sunshine and ended with rain threatening. These two little hills on the edge of the Lake District made for a pleasant evening stroll although we took one or two diversions as we tried to cross Barrow Beck and then Naddles Beck without getting our feet wet. In the case of Naddles Beck we gave up and ended up having to risk wet feet as we strode through the beck, the reward for our effort was some good views of Blencathra and Bowscale Fell. Afterwards we made our way to the Mill Inn in Mungrisdale for a drink and returned two days later to eat there, well worth a visit if you haven't tried their pies.
Start: Mungrisdale Road (NY 3664 2972)
Route: Mungrisdale Road - Little Eycott Hill (197) - Eycott Hill (198) - Mungrisdale Road
Distance: 3.5 miles Ascent: 160 metres Time Taken: 2 hours 30 mins
Weather: Sunny then overcast with a cool breeze.
Pub Visited: The Mill Inn, Mungrisdale Ale Drunk: Jennings Cumberland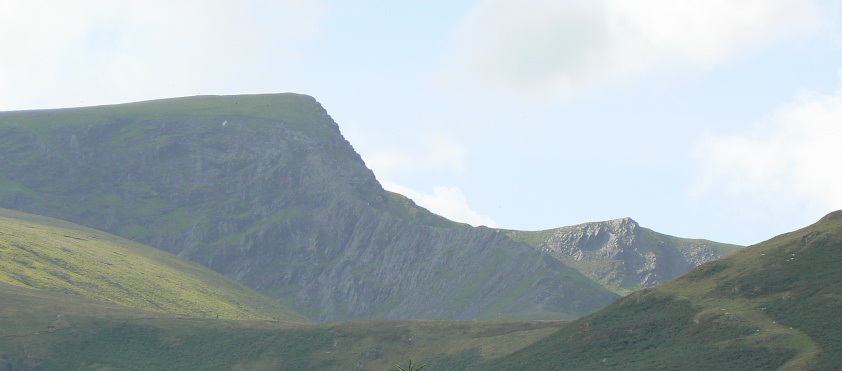 Having pitched our tent we sat in it enjoying the view of Sharp Edge and Blencathra before we set out for our walk.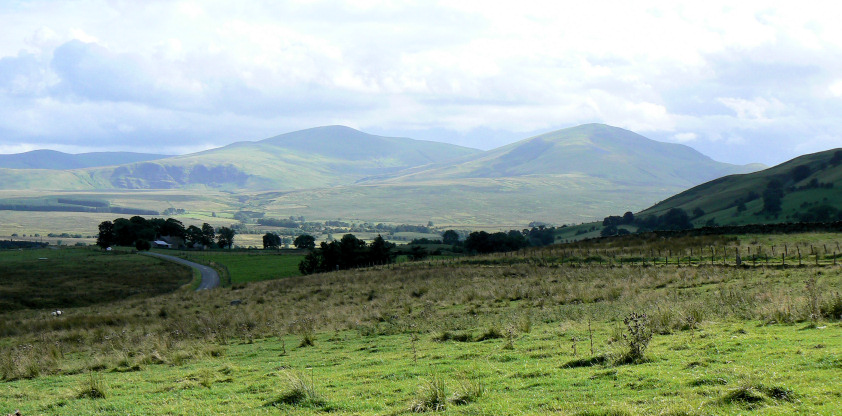 Looking across to the Dodds from Mungrisdale Road.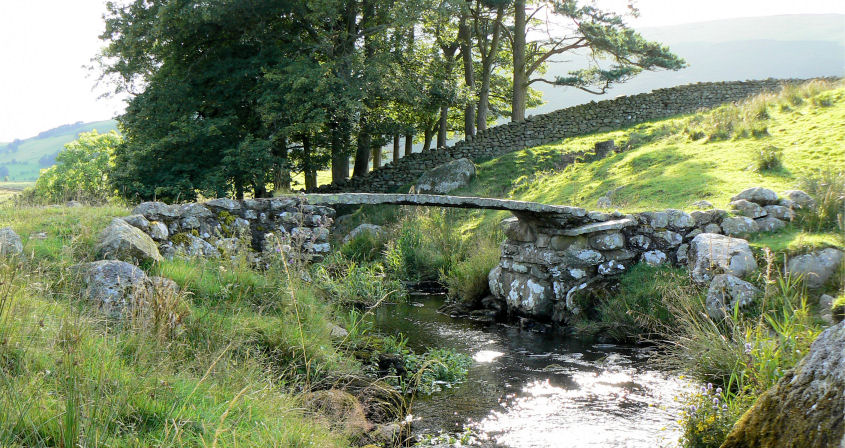 The stone slab bridge across Barrow Beck.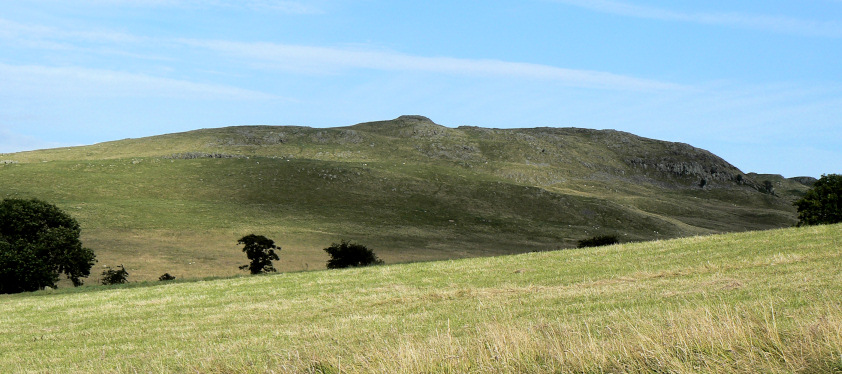 Eycott Hill.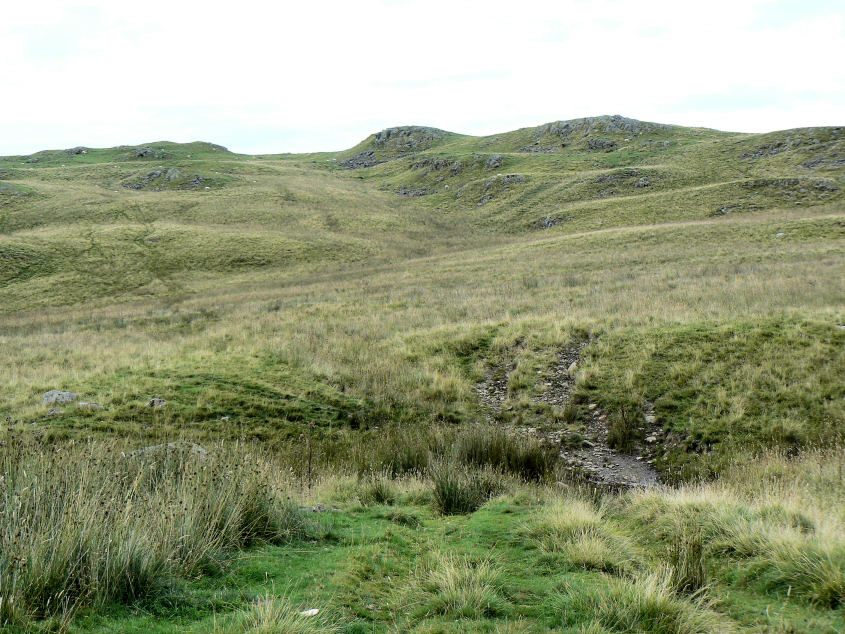 Little Eycott Hill, the summit being the middle of the three bumps.
Eycott Hill with Great Mell Fell behind, from Little Eycott Hill.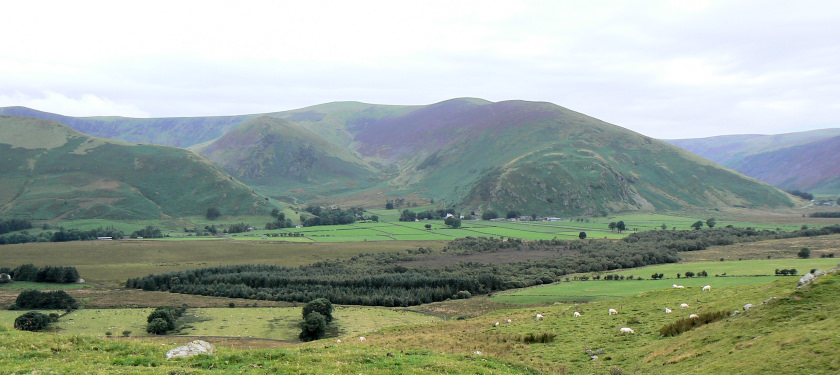 Bowscale Fell and the Tongue.

Souther Fell with Blencathra behind.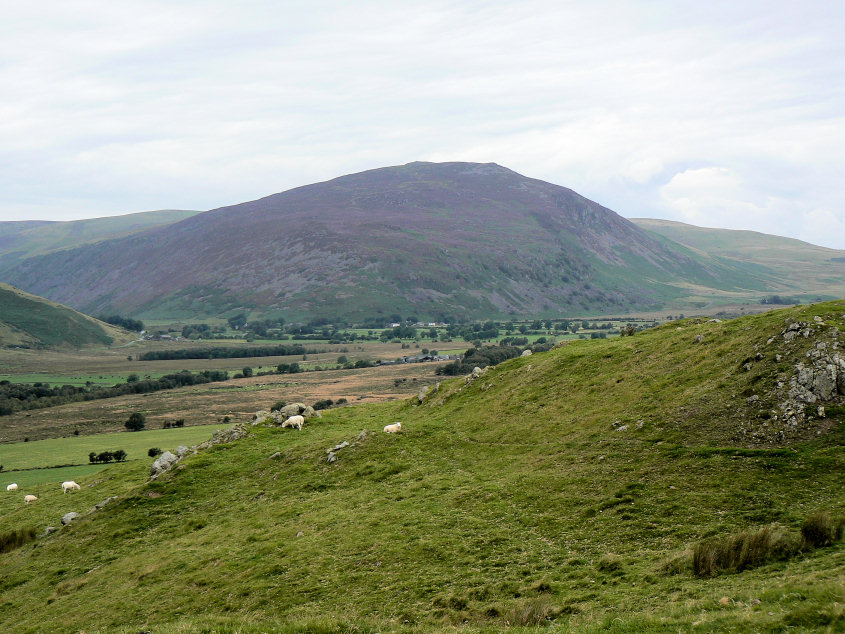 Carrock Fell from Little Eycott Hill.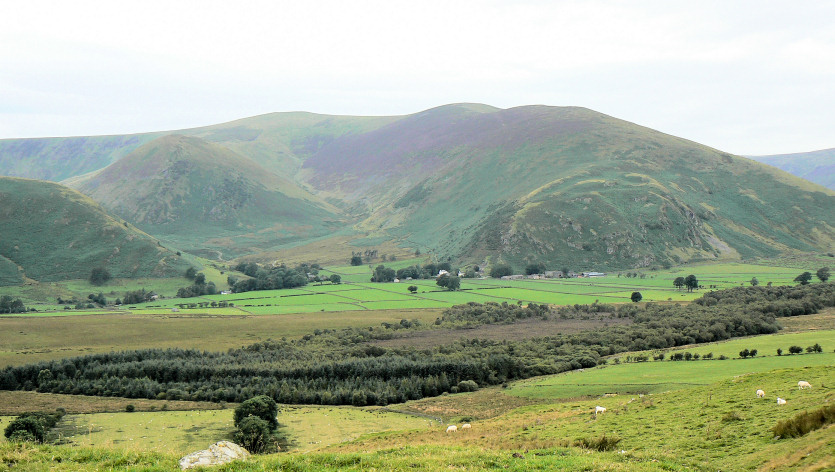 Souther Fell and the Tongue.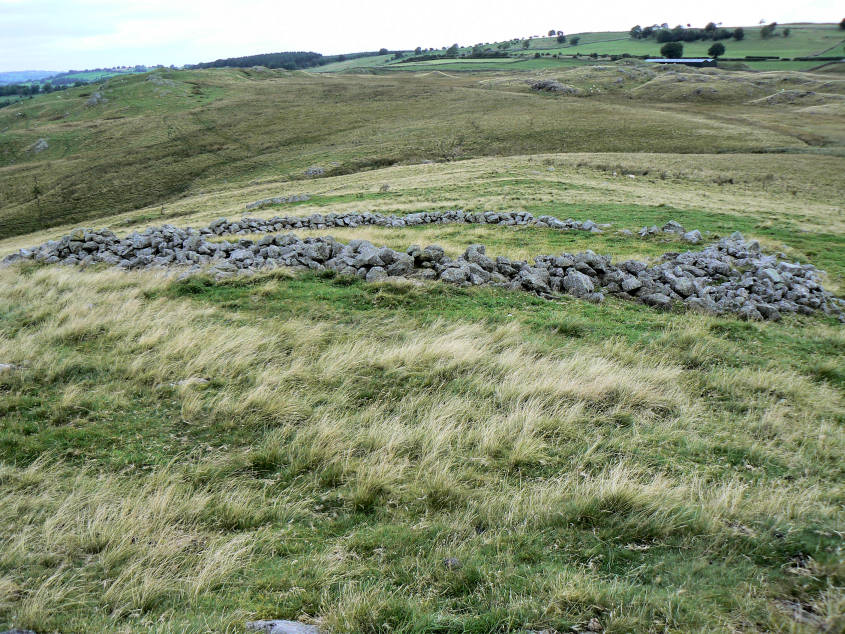 The bield close to the summit of Eycott Hill.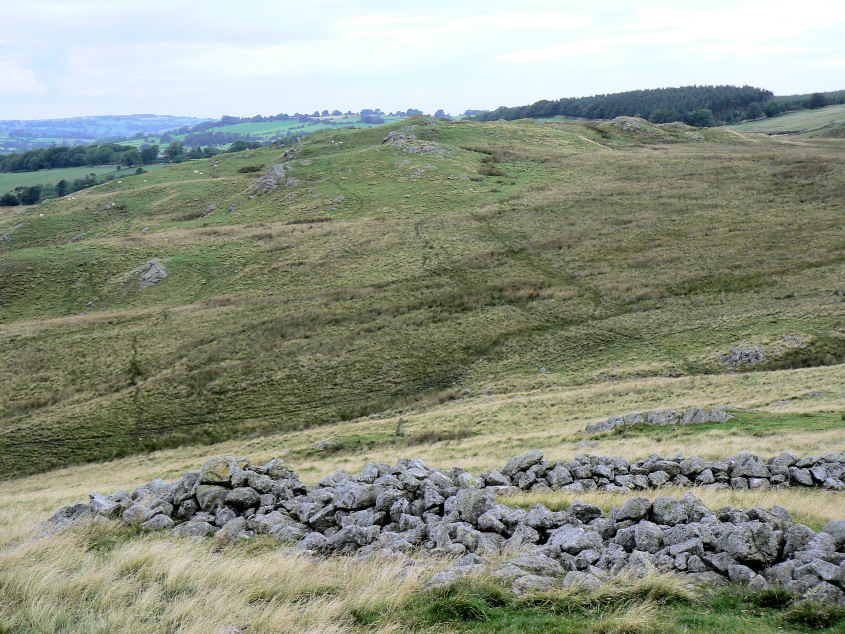 Little Eycott Hill from Eycott Hill.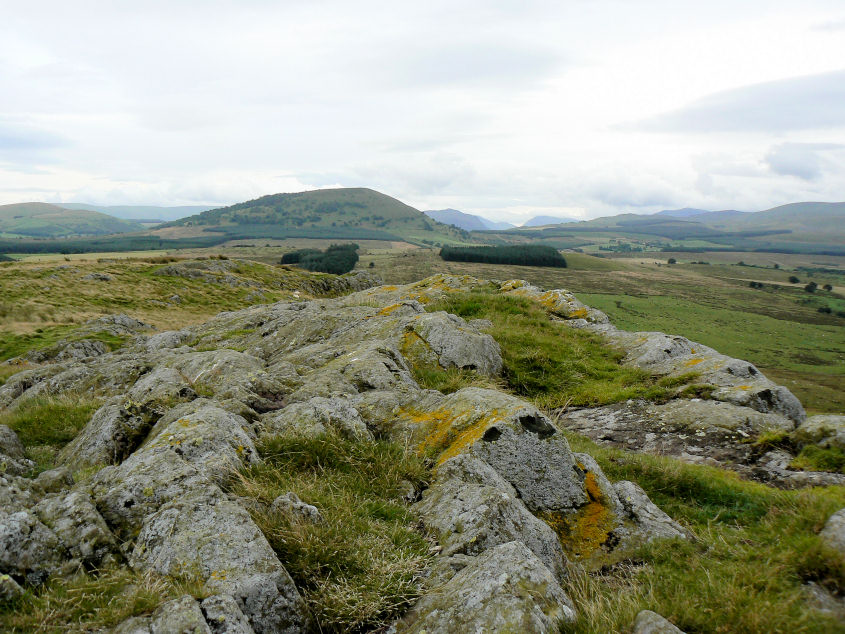 Eycott Hill's summit looking towards Great Mell Fell.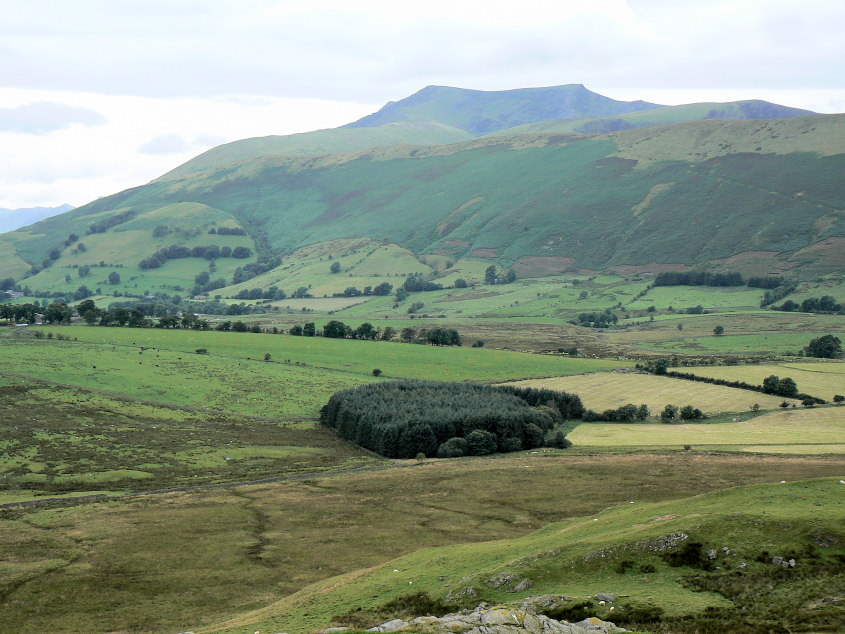 Souther Fell from Eycott Hill.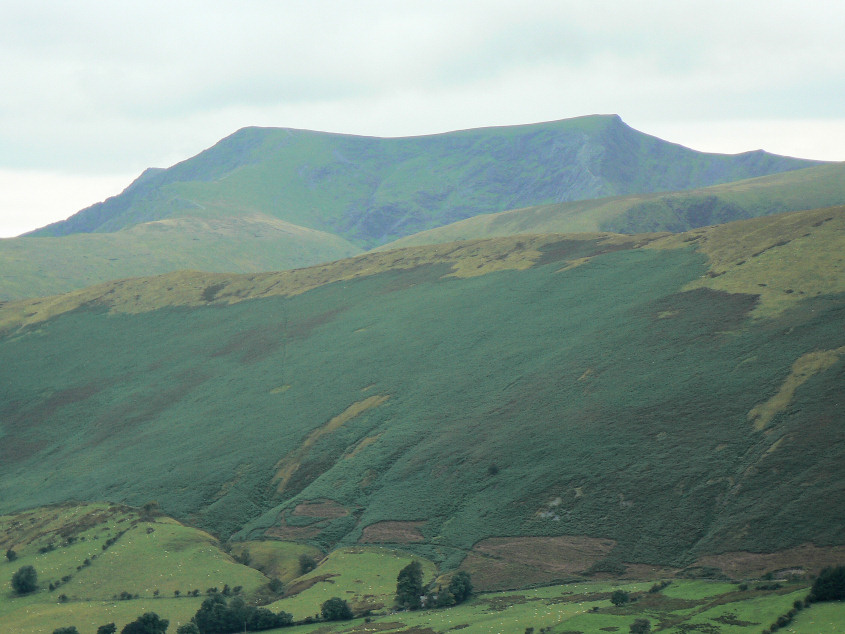 A close-up of Blencathra.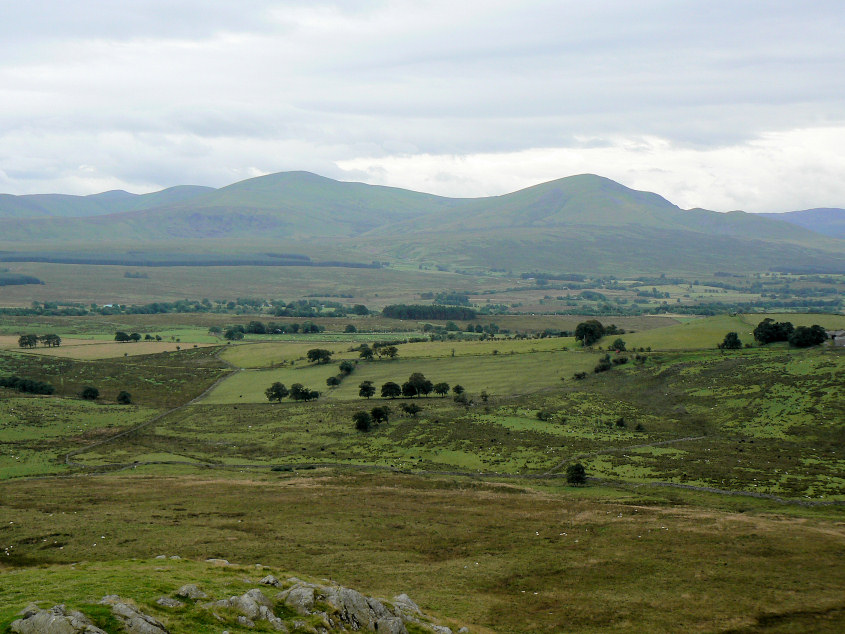 The Dodds from Eycott Hill's summit.
All pictures copyright © Peak Walker 2006-2023