Grisedale Pike - Lake District Walk
Monday 20th August 2007
Having decided that I wanted to make Grisedale Pike my 200th Birkett top we had to wait two days for the rain and clouds to lift but our patience was rewarded with a clear day and light winds for our first visit to this fell. Despite its appearance as a steep climb we both found the climb up Grisedale Pike to be quite easy as our route offered plenty of chances to get your breath/legs back between the steeper sections. Once on the top the walk along Hobcarton Crag was all too quickly over and we were left wishing we had two cars and could have made this a linear walk and continued along the ridge to Whiteside.
Start: Braithwaite (NY 2272 2378)
Route: Braithwaite - Kinn (199) - Grisedale Pike (200) - Hobcarton Head (201) - Hopegill Head (202) - Sand Hill (203) - Coledale Hause - Braithwaite
Distance: 7.25 miles Ascent: 879 metres Time Taken: 5 hours 30 mins
Weather: Sunny with a cool breeze on the tops.
Pub Visited: Royal Oak, Braithwaite Ale Drunk: Jennings Sneck Lifter
Dodd, Carl Side and Ullock Pike from the start of the climb to Kinn.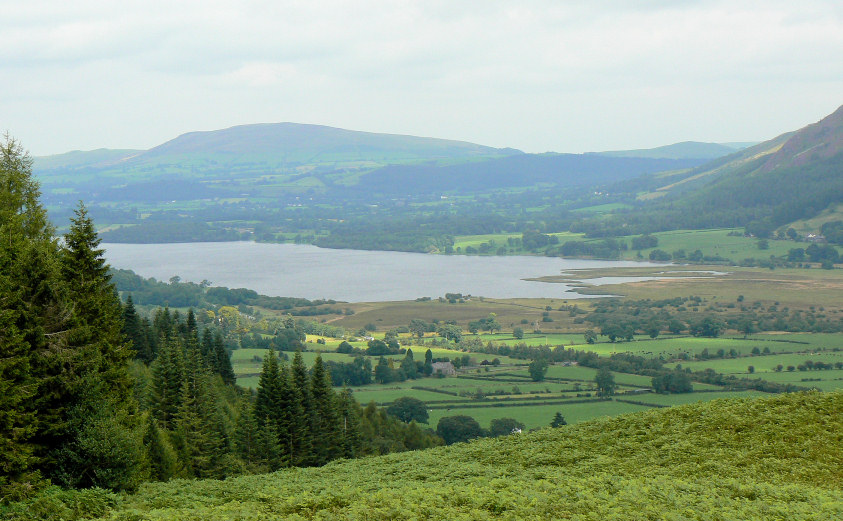 Further up and looking across Bassenthwaite to Binsey.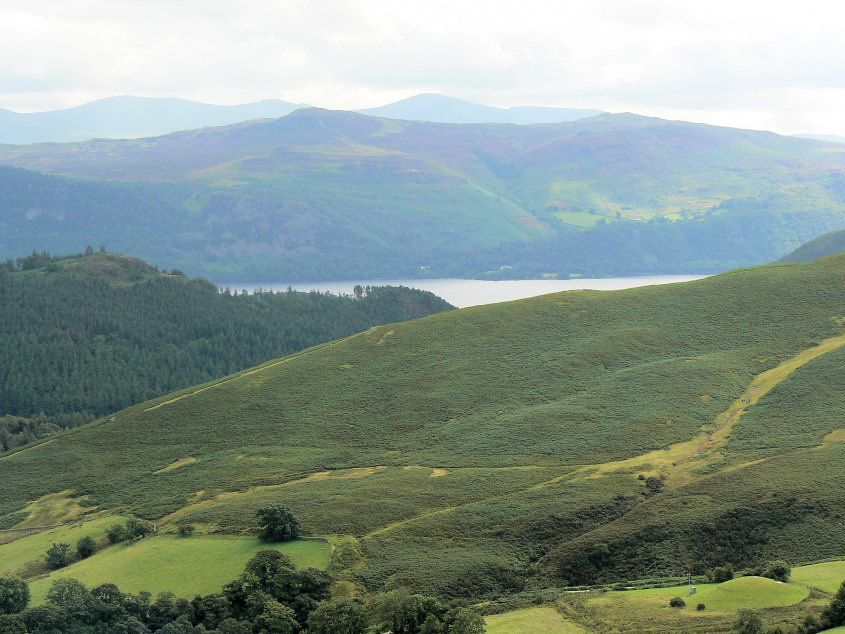 Approaching Kinn's summit with views across Derwent Water to Bleaberry Fell and High Seat.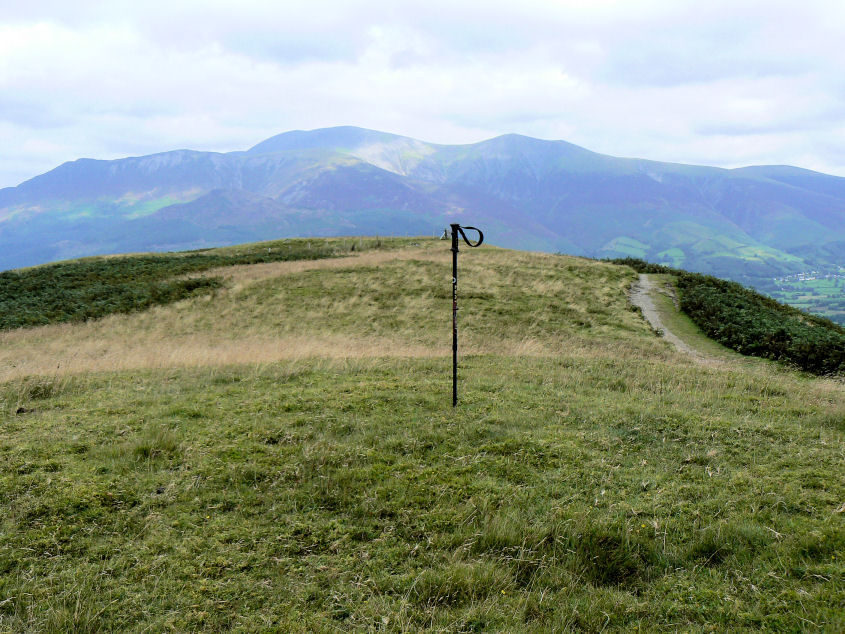 Kinn's summit with Skiddaw, now clear of cloud, behind.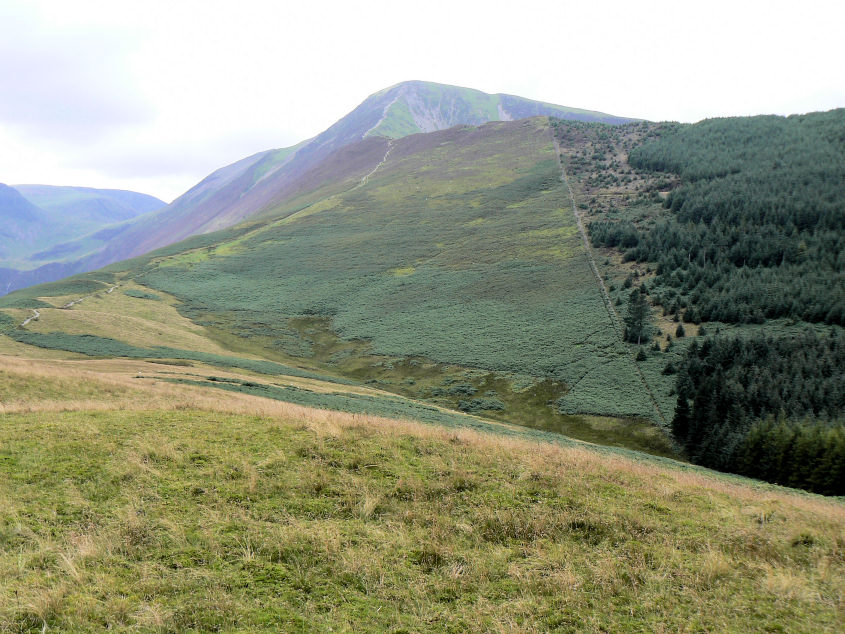 Looking up the ridge to Grisedale Pike from Kinn.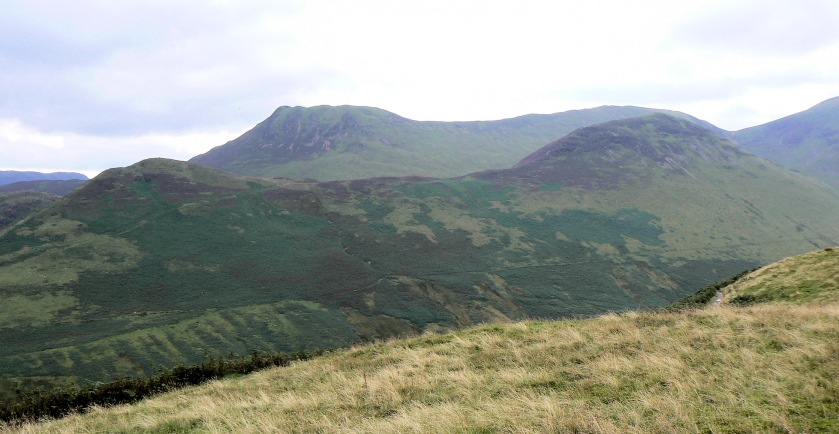 Barrow and Outerside with Causey Pike behind.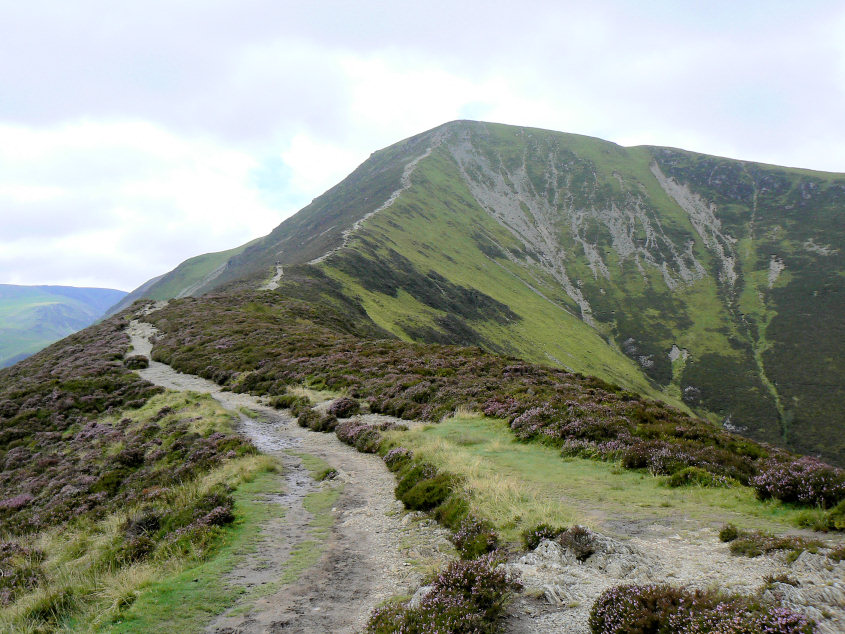 Heading towards the summit.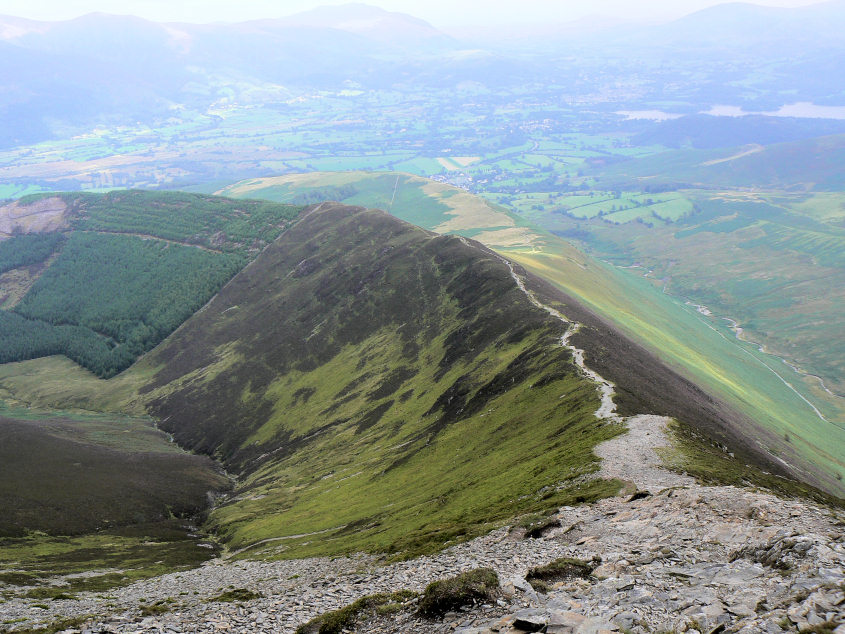 Looking back down the east ridge from close to the summit.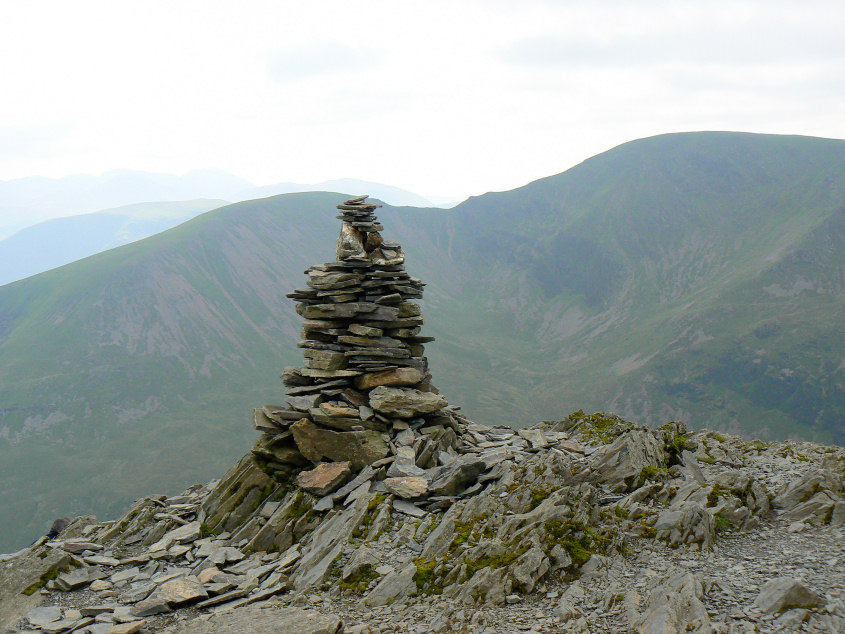 Grisedale Pike's summit, my 200th top, with Sail & Crag Hill behind.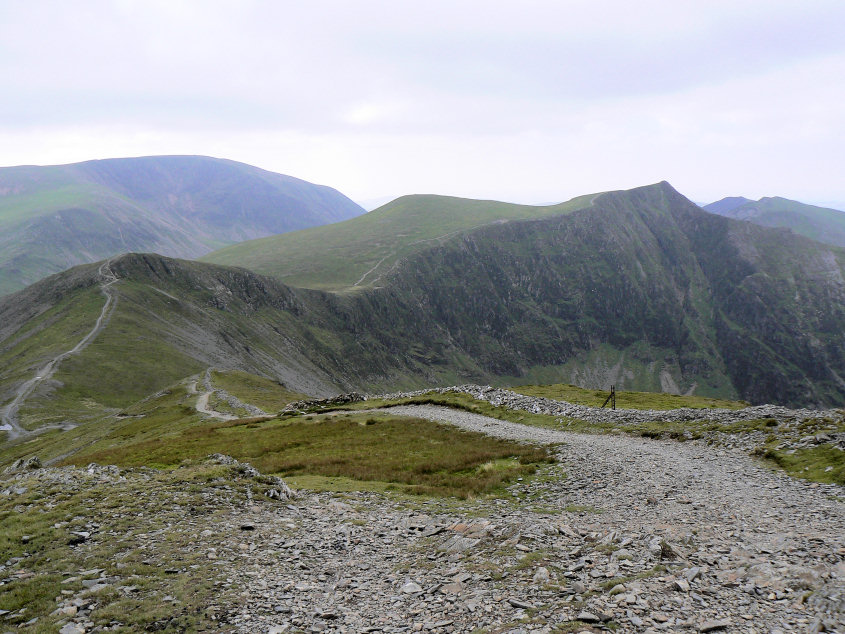 Looking along the ridge from the summit towards Hobcarton Head (as named by Birkett), Hobcarton Crags & Hopegill Head.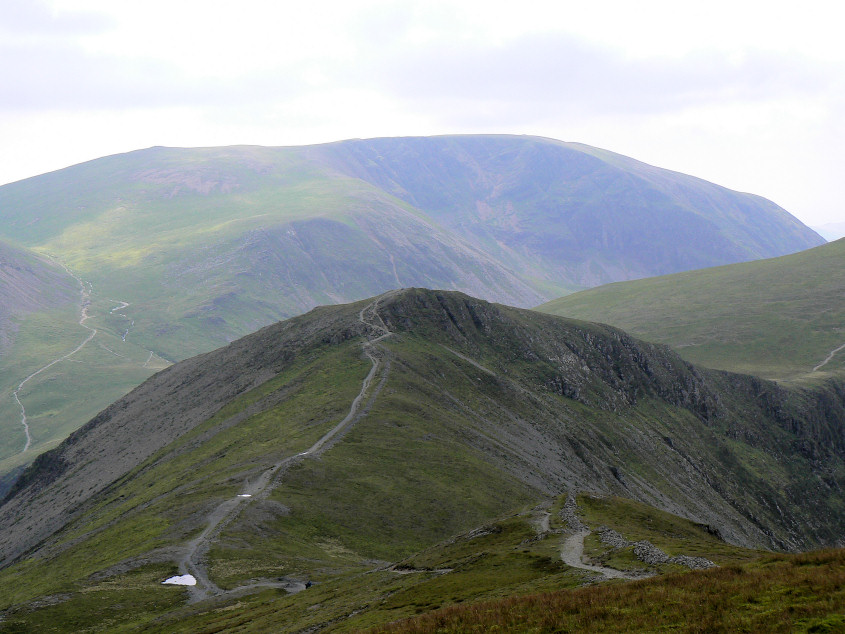 Hobcarton Head with Grasmoor behind.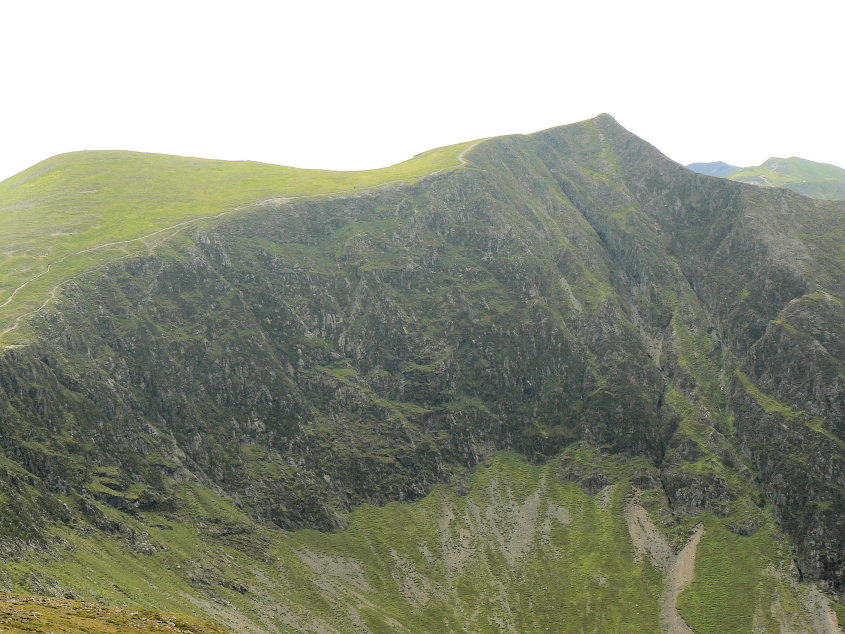 Sand Hill (L) & Hopegill Head (R).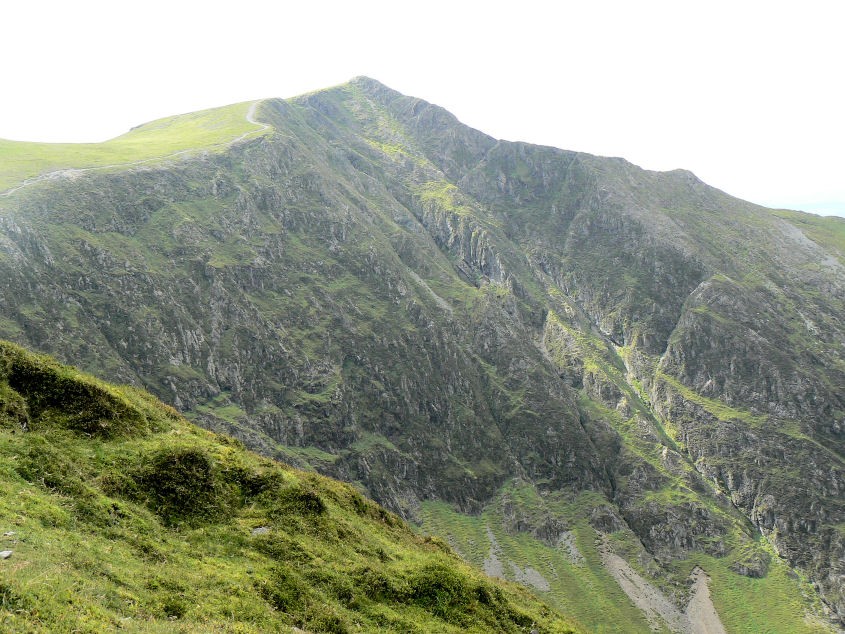 Hopegill Head and Ladyside Pike from Hobcarton Head.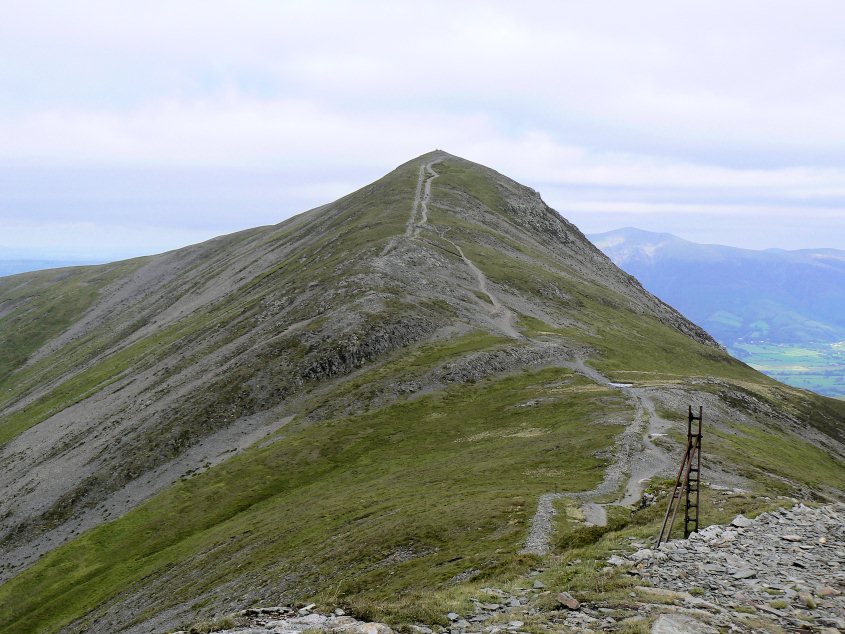 Looking back to Grisedale Pike from Hobcarton Head.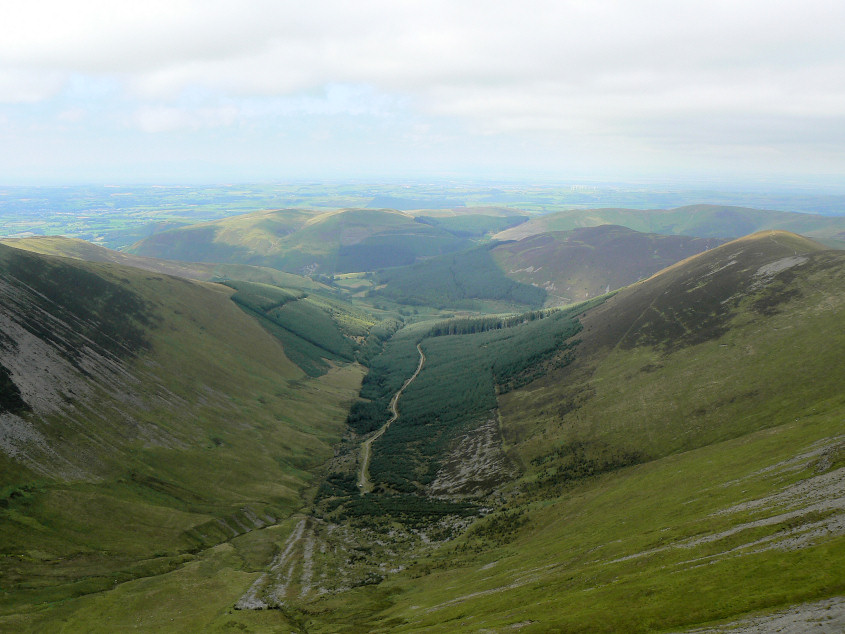 Looking down Hobcarton Gill towards the Lord's Seat group of fells.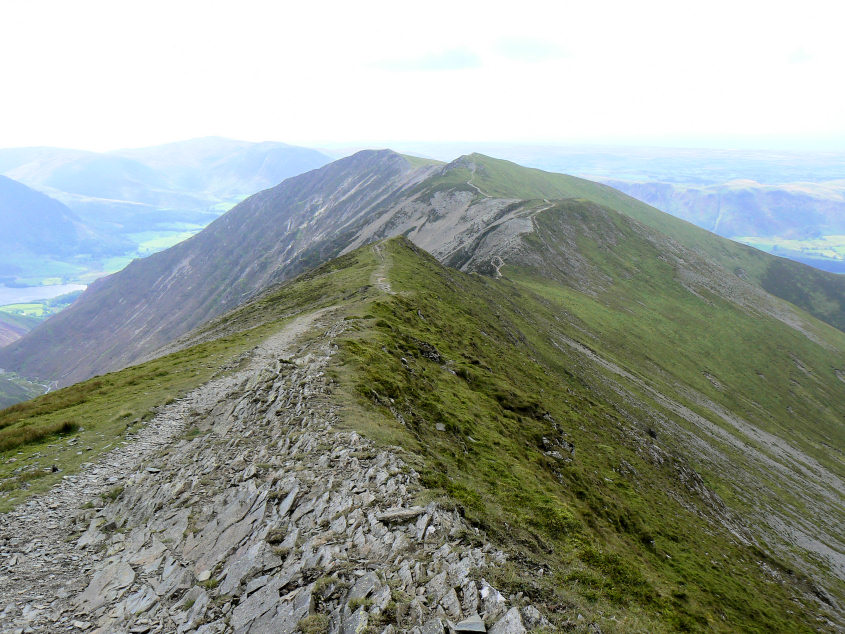 Looking along the ridge to Whiteside from Hopegill Head.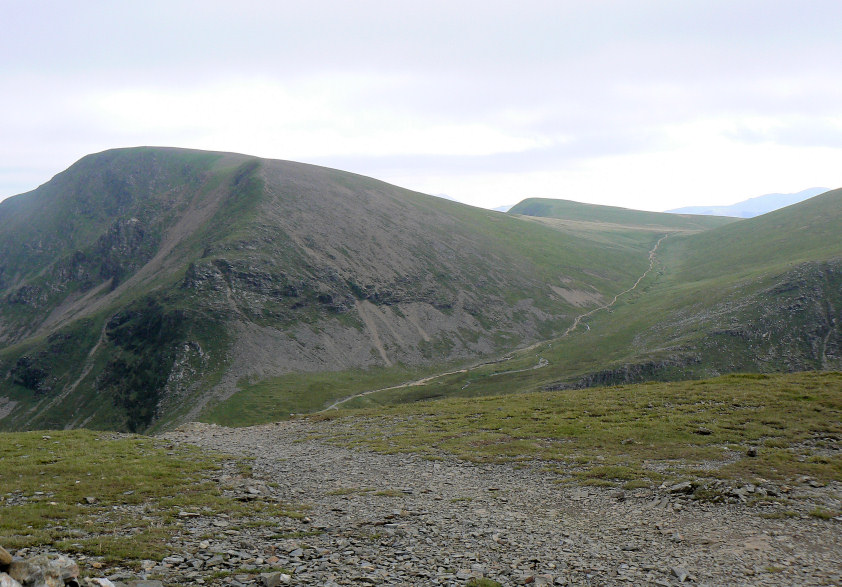 Coledale Hause with Crag Hill and Wandope to the left of the path from Sand Hill.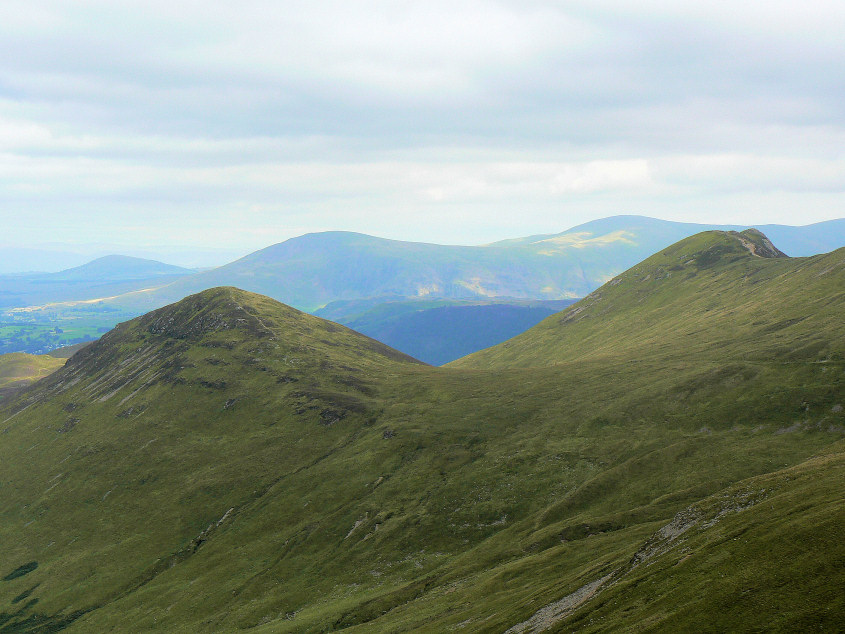 Outerside and Causey Pike with Clough Head, Great Dodd and Great Mell Fell in the distance, from Coledale Hause.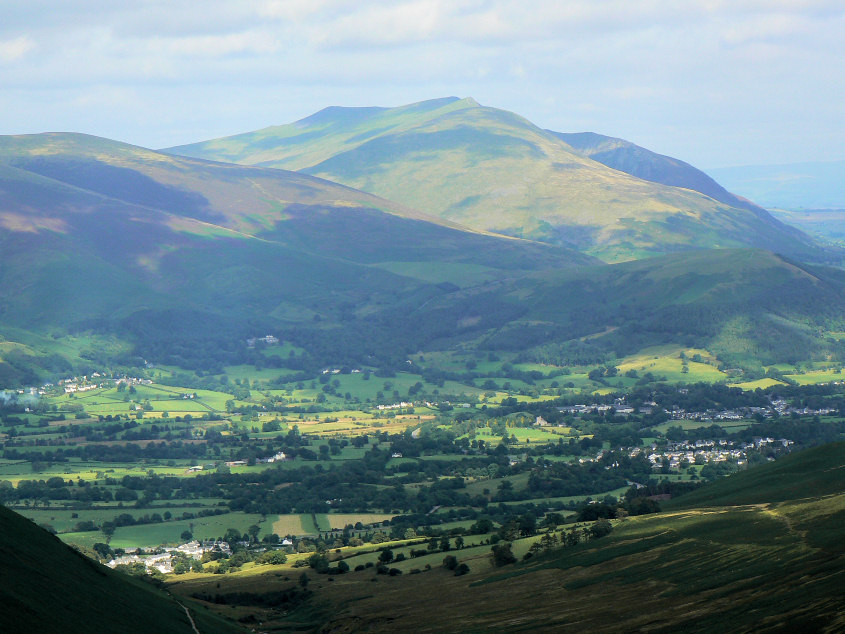 Blencathra catches some sun.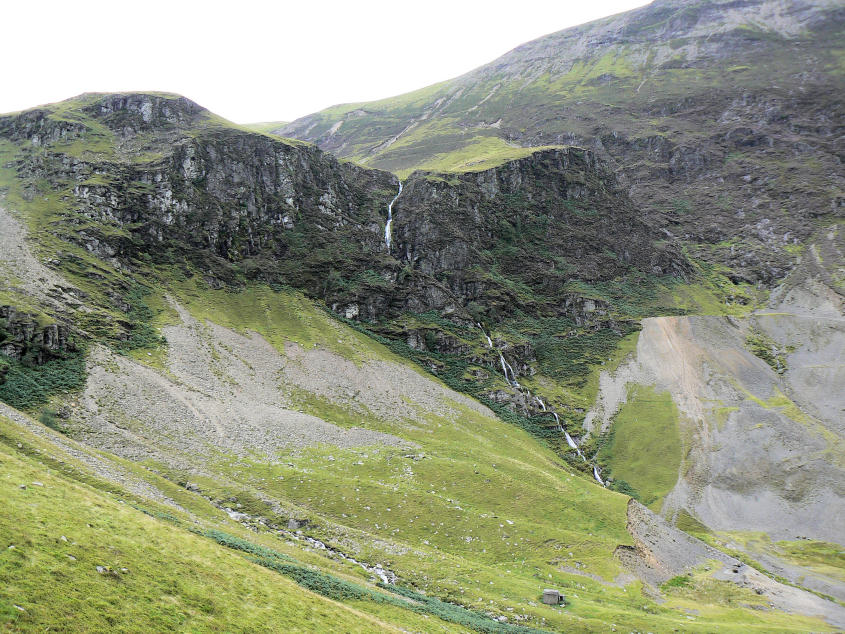 Low Force.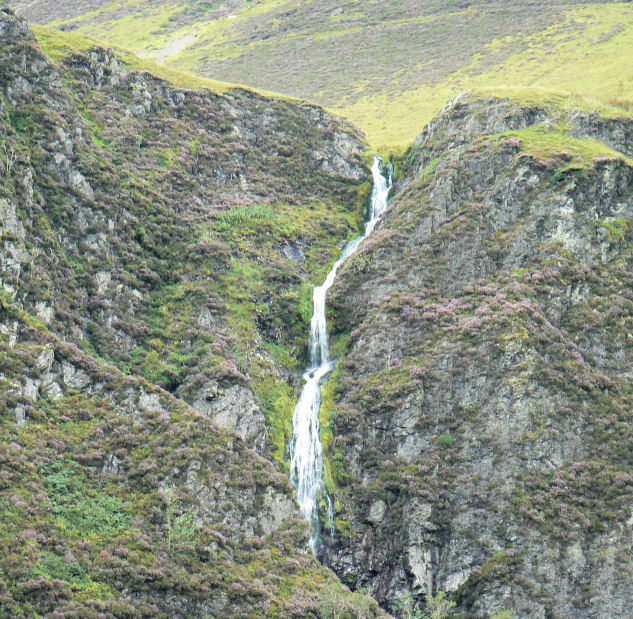 With a close-up.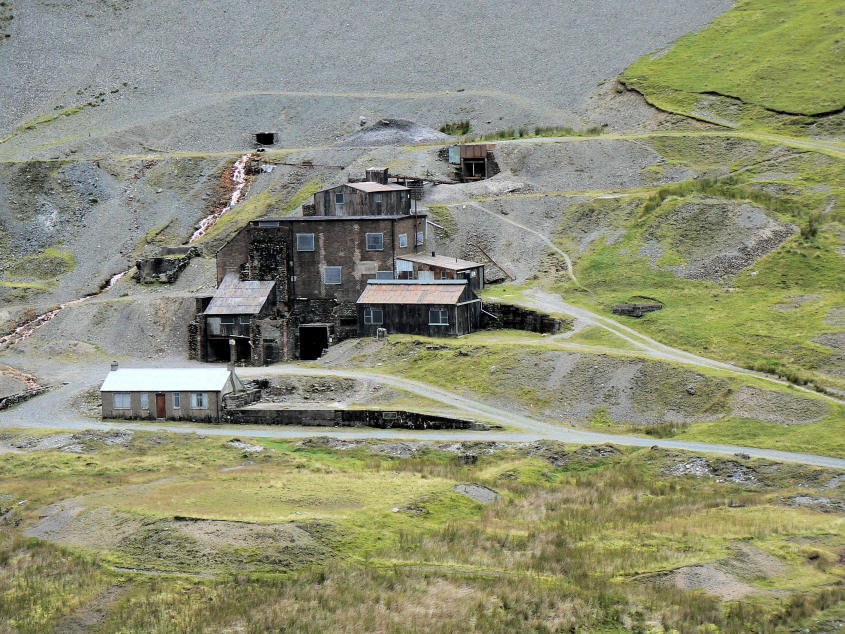 Force Crag mine.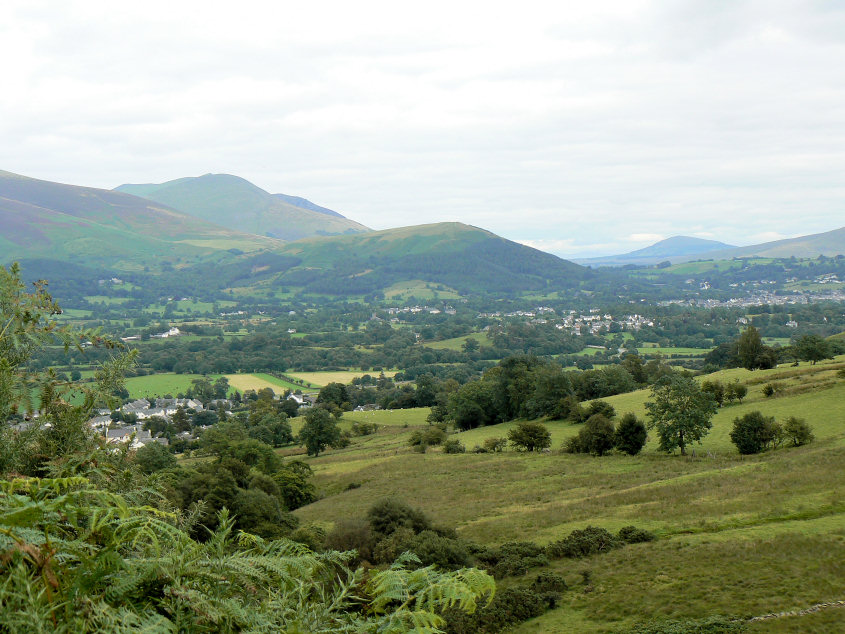 Latrigg, Blencathra and Great Mell Fell as we near Braithwaite.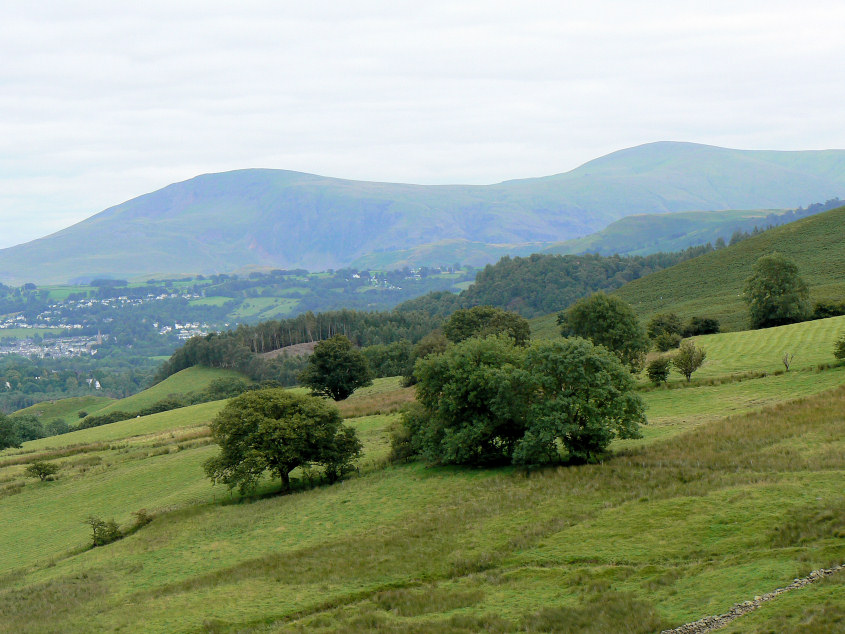 Clough Head and Great Dodd from the same spot.
All pictures copyright © Peak Walker 2006-2023