Great Dodd - Lake District Walk
Tuesday 18th September 2007
With the exception of snow I think we experienced just about every type of weather going today. We had woken up to a frost and a frozen tent but as we started walking up Threlkeld Knotts it was sunshine and T-shirts, but by the time we reached Clough Head the rain started and there was a cold and strong wind on top. Although the rest of the day was spent with all available layers on and we could see the rain in the Newlands Valley, after the first shower we were lucky enough to stay out of the rain and low cloud and had some excellent views.
Start: Wanthwaite (NY 3159 2321)
Route: Wanthwaite - Threlkeld Knotts (212) - Clough Head (213) - Calfhow Pike (214) - Little Dodd (215) - Great Dodd (216) - Randerside (217) - Mariel Bridge - Old Coach Road - Wanthwaite
Distance: 8.5 miles Ascent: 884 metres Time Taken: 6 hours 20 ins
Weather: A warm start turning grey and windy.
Pub Visited: None Ale Drunk: None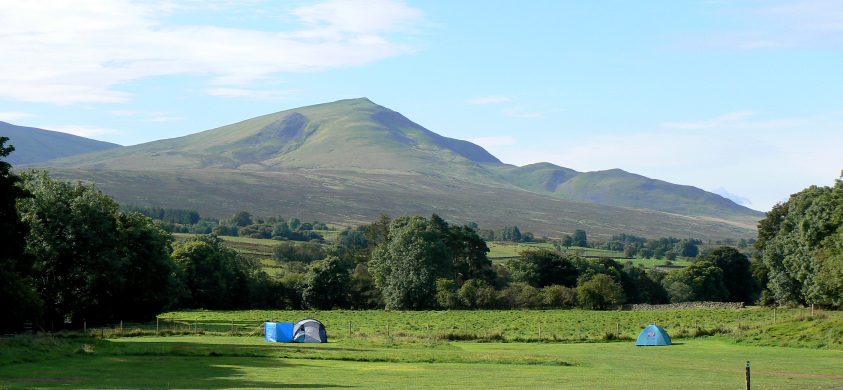 Clough Head and Threlkeld Knotts from our tent.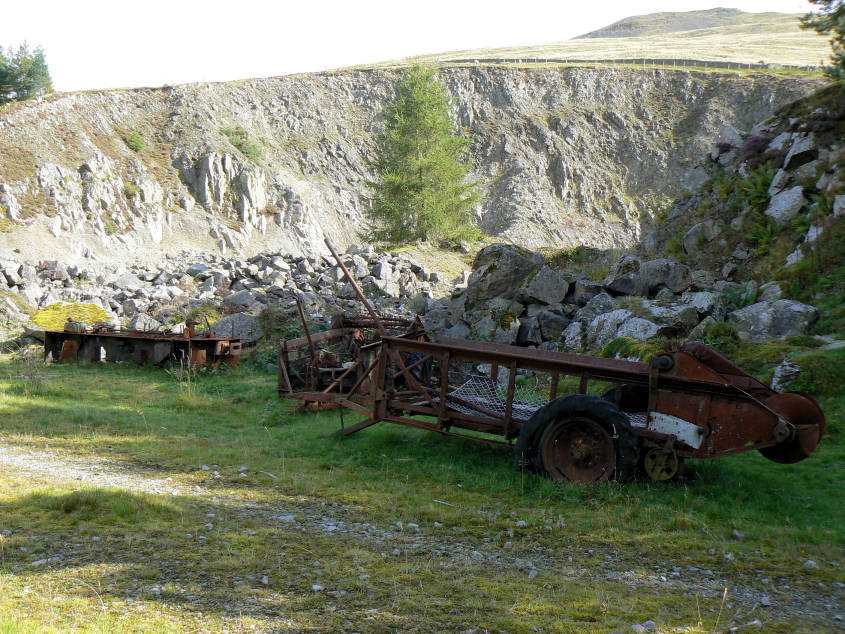 Hilltop Quarry, not quite on the route to Threlkeld Knotts.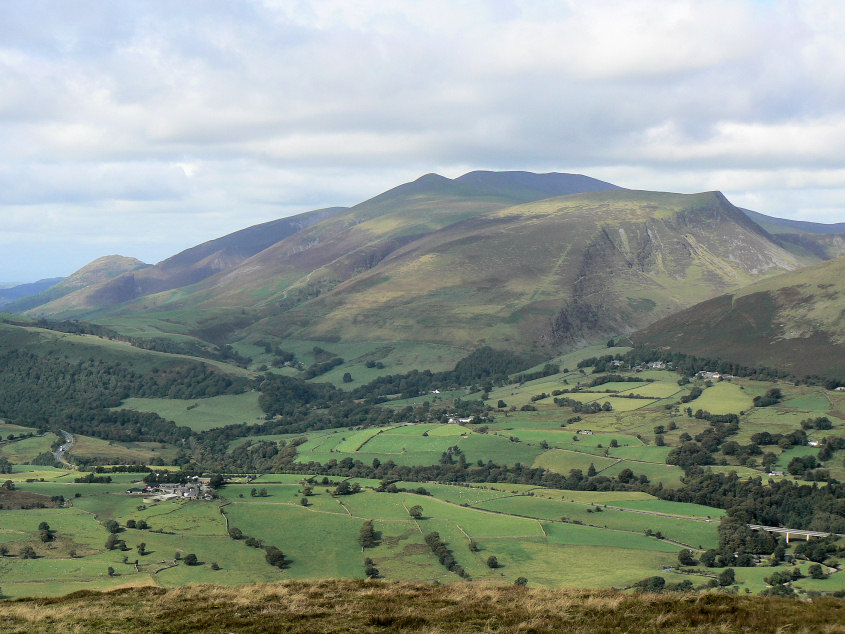 Lonscale Fell and Skiddaw from Threlkeld Knotts.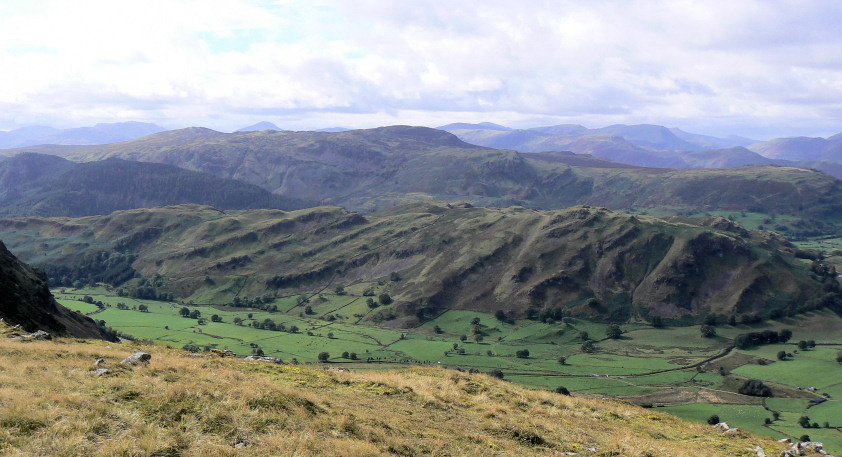 Looking across High Rigg from Threlkeld Knotts.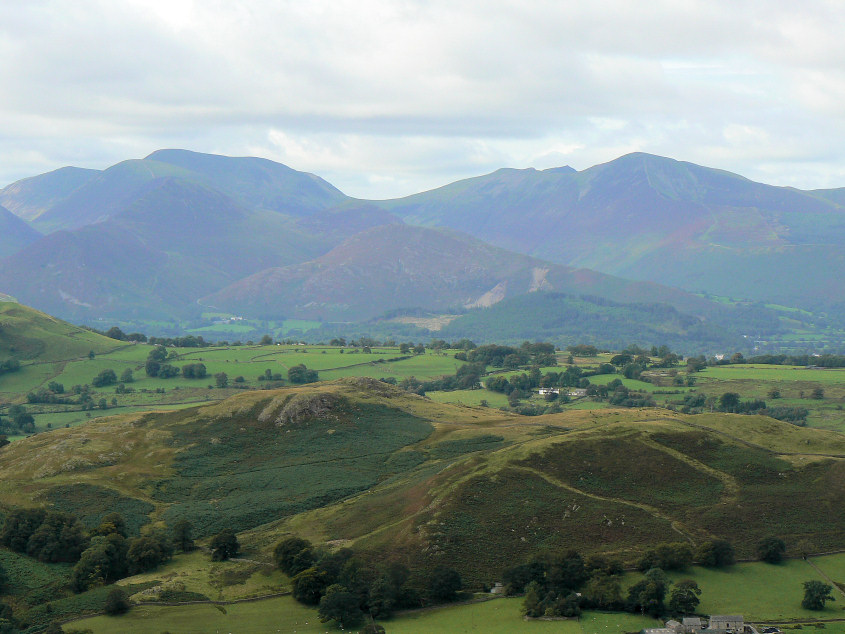 Grisedale Pike and Crag Hill, amongst others, seen across Low Rigg.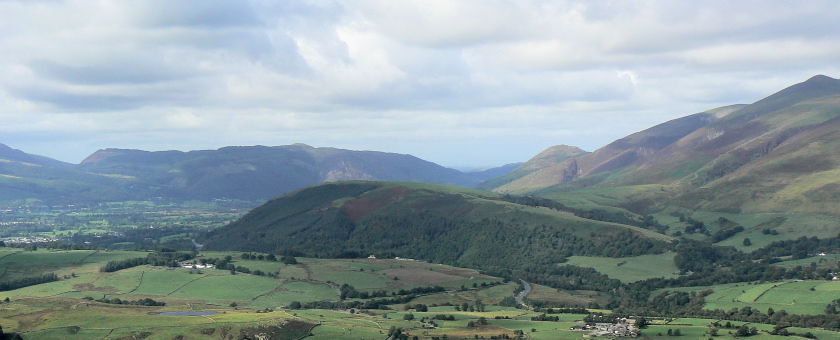 Looking across Latrigg to the Lord's Seat group of fells.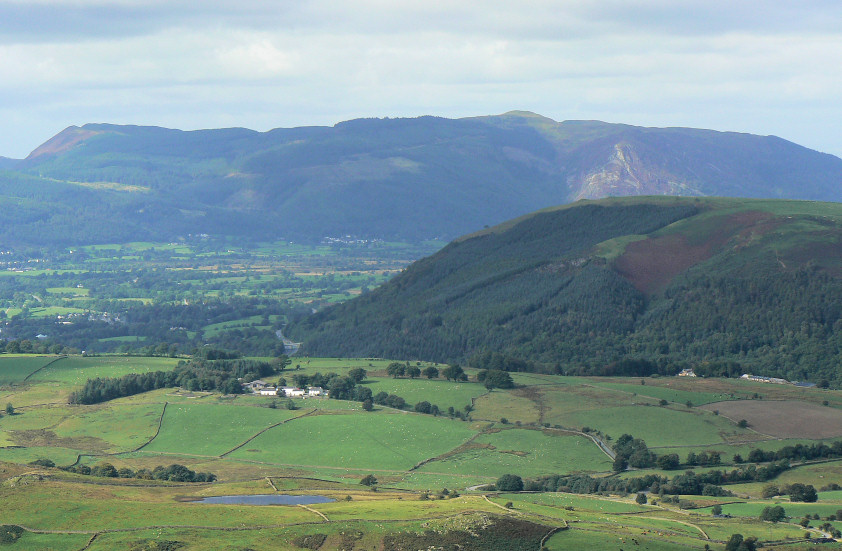 Zooming in on the Lord's Seat group of fells.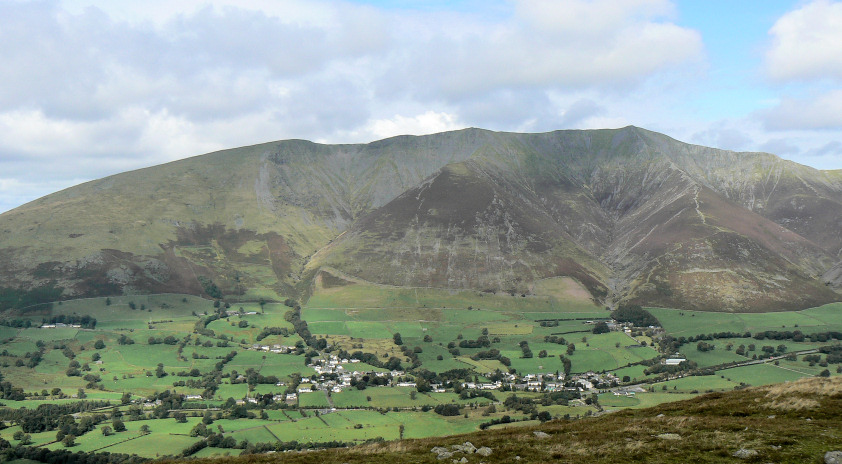 Zooming in on the Lord's Seat group of fells.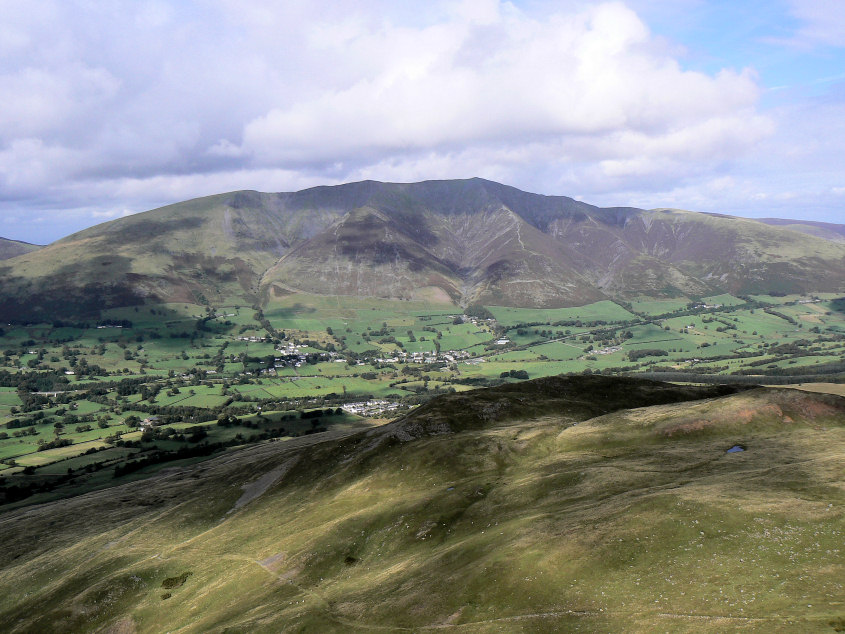 Looking down on Threlkeld Knotts from the path across Clough Head.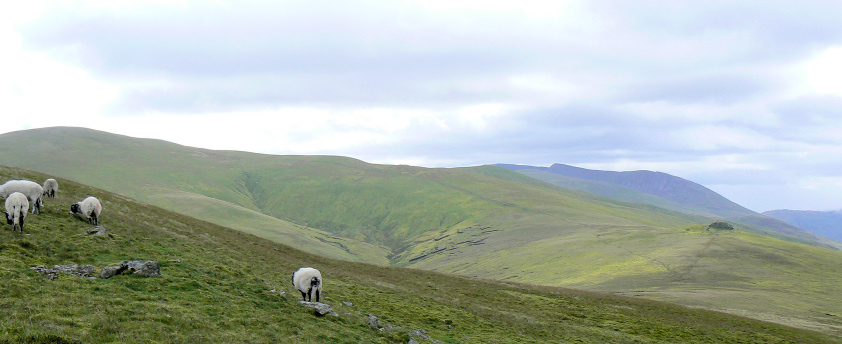 Calfhow Pike is the rocky outcrop caught in sunshine to the right of the picture. The rain was heading for us and crossing High Rigg as I took this photo on my way to Clough Head's summit.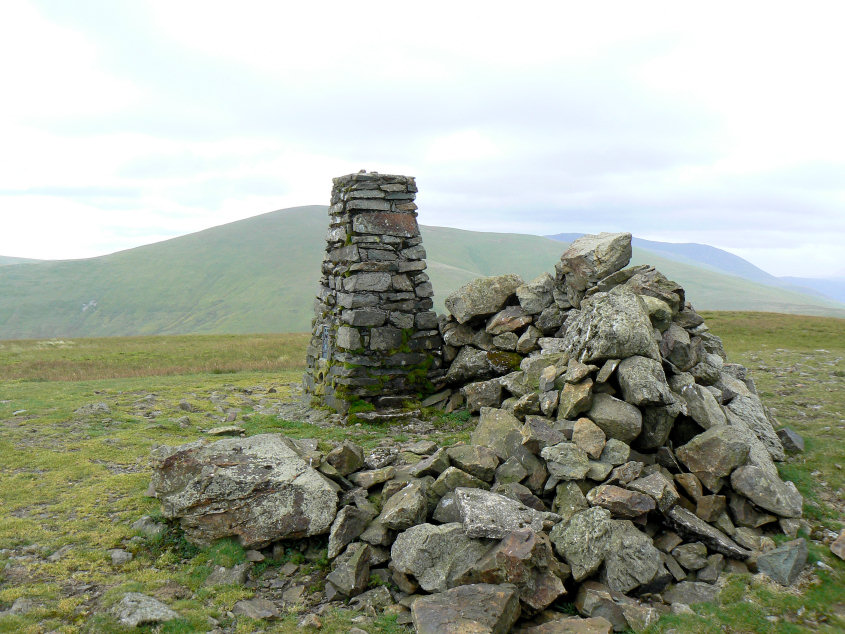 No sooner had I taken this photo of Clough Head's summit than the rain caught up with us. We opted for lunch in the shelter as the clouds descended on Great Dodd's summit. A wise move as the rain stopped and the clouds lifted again whilst we ate our lunch.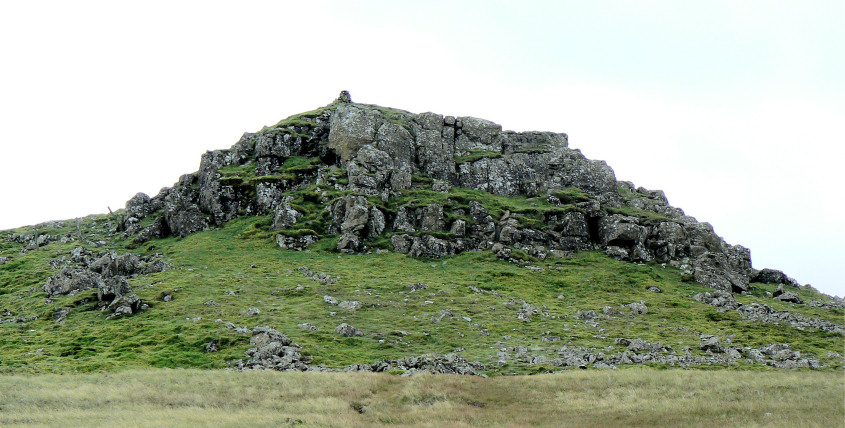 Calfhow Pike.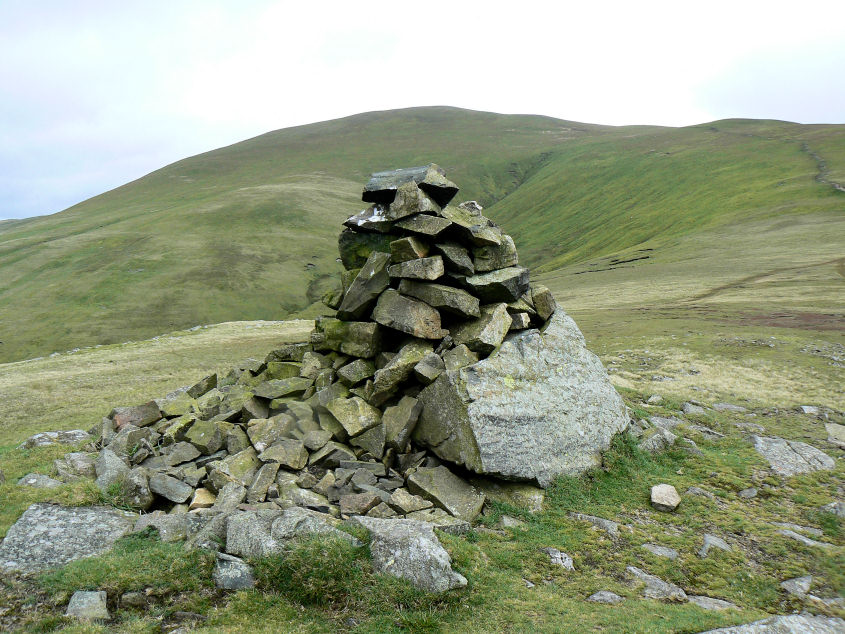 Looking towards Great Dodd from Calfhow Pike's summit.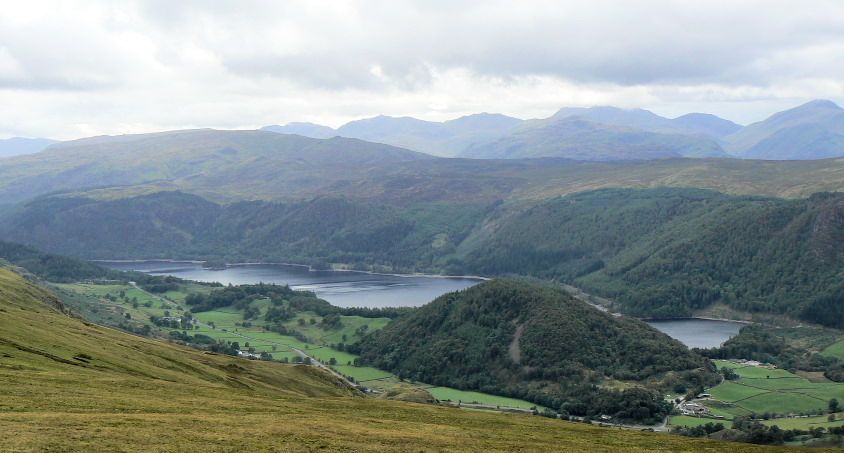 Looking across Thirlmere towards Bowfell and the Scafells from Calfhow Pike.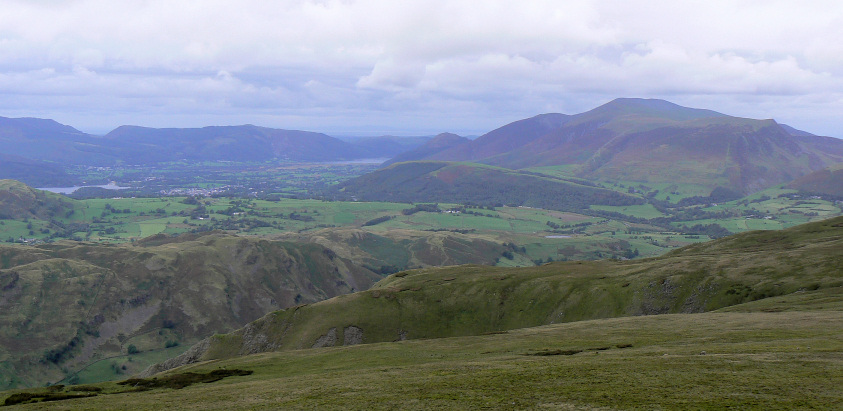 Bassenthwaite and Scotland come into view.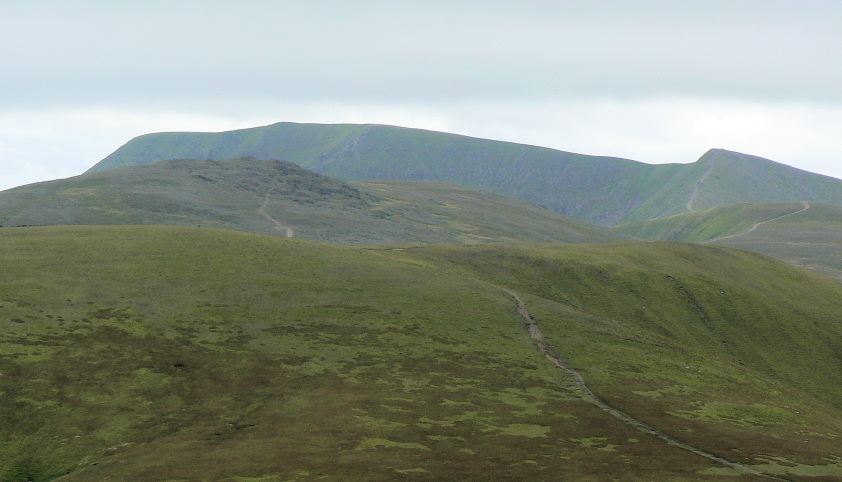 Raise and Helvellyn seen from the summit shelter on Great Dodd.
Gowbarrow Fell from Great Dodd.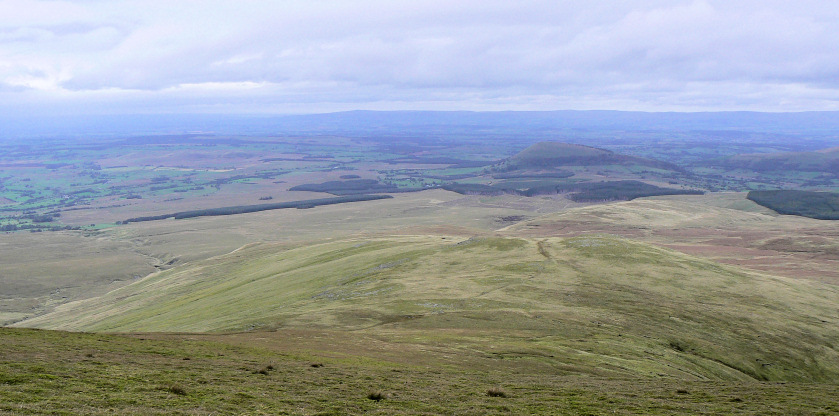 Looking down on Randerside from Great Dodd.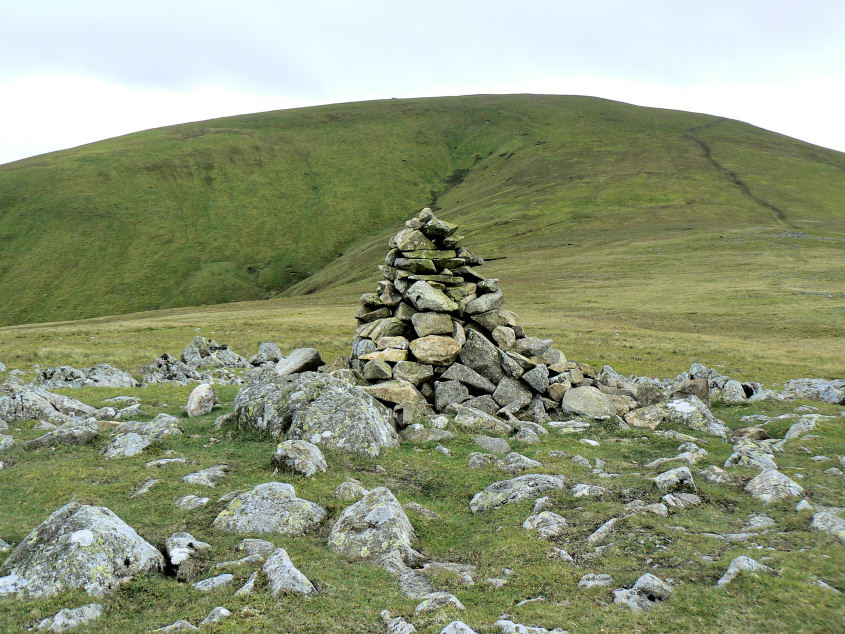 Randerside's summit cairn.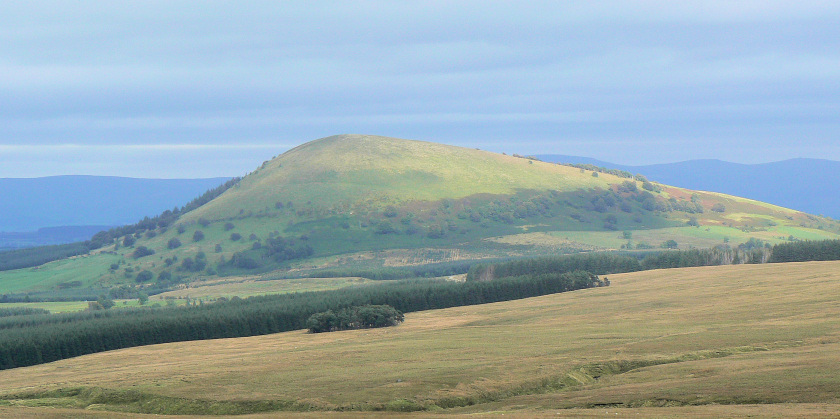 Great Mell Fell from the Old Coach Road.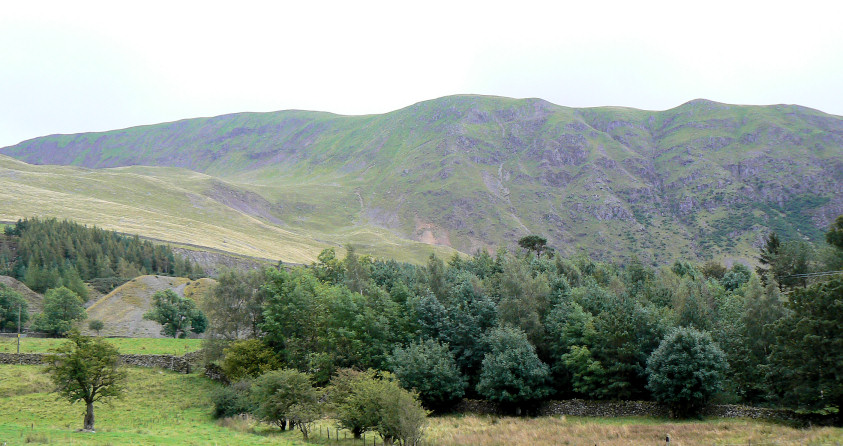 Clough Head from the road.
All pictures copyright © Peak Walker 2006-2023