Cheeks Hill - Peak District Walk
Thursday 27th September 2007
I was joined today by Sue a fellow member of the OFC for a walk that I had planned in order to 'bag' Cheeks Hill, the county top of Staffordshire. Whilst I love the vast expanse of moor that makes up this area I have to admit that, even at the best of times, it is rather bleak and not suited to great photos. Today with the sky remaining grey, the heather turning brown it looked even more bleak than usual and with a cold breeze there was little to encourage you to stand around admiring the views.
Start: Derbyshire Bridge car park (SK 0180 7159)
Route: Derbyshire Bridge car park - Axe Edge Moor - Cheeks Hill (CT) - Three Shire Heads - Danebower Hollow - Cat & Fiddle - Stake Clough - Goyt's Clough - Derbyshire Bridge car park
Distance: 9.5 miles Ascent: 448 metres Time Taken: 4 hours 30 mins
Weather: Overcast, cold with occasional drizzle.
Pub Visited: None Ale Drunk: None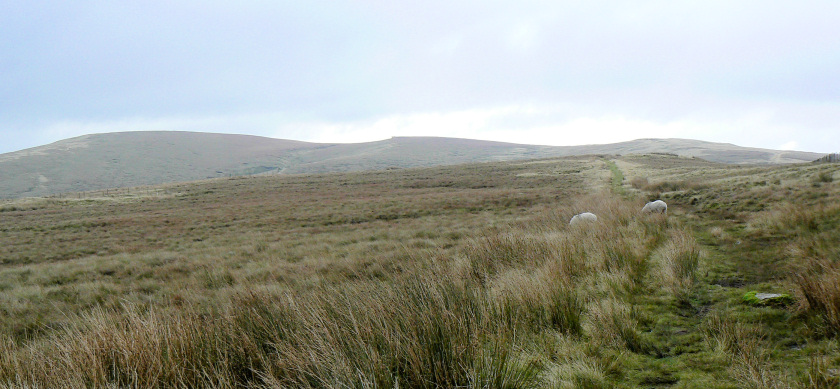 Looking across to Axe Edge Moor (C).

The rather non-descript hill that is Cheeks Hill, the County Top of Staffordshire.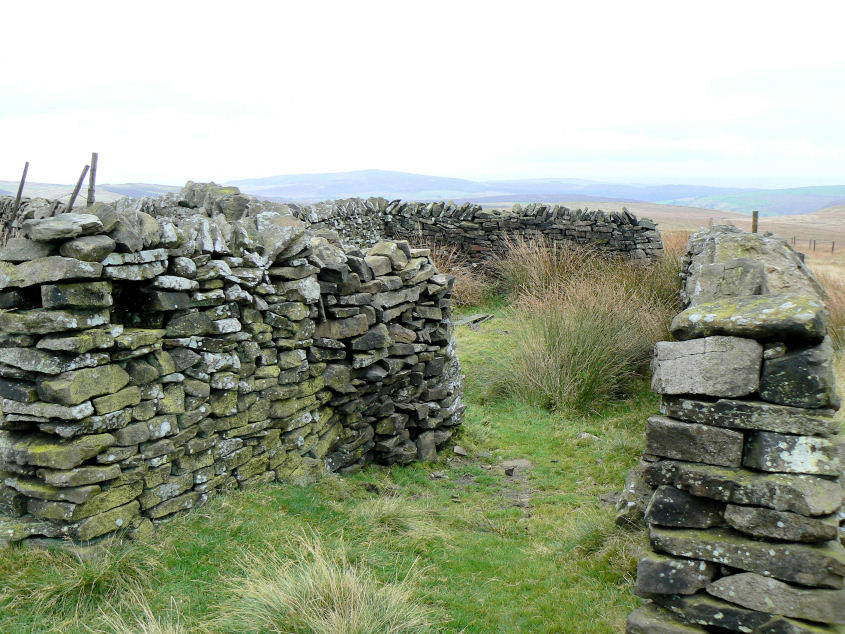 The corner of this old sheep-fold is taken as the summit marker although the actual summit, a few feet away, is unmarked.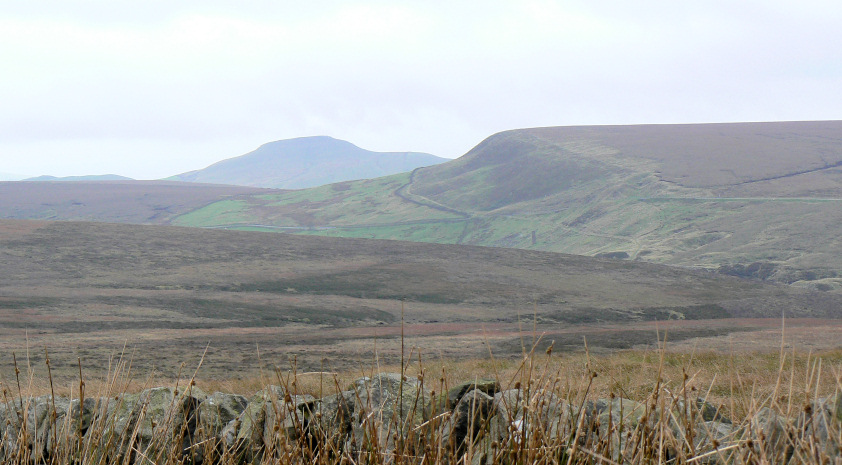 Looking towards Shutlingsloe and Whetstone Ridge from Cheeks Hill.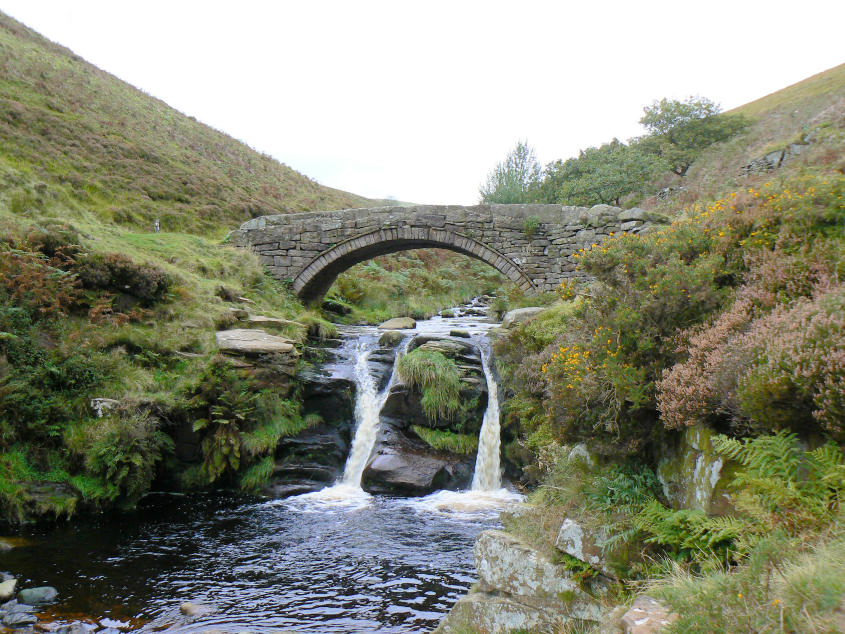 Three Shire Heads, a good place to have lunch in the shelter of the bridge.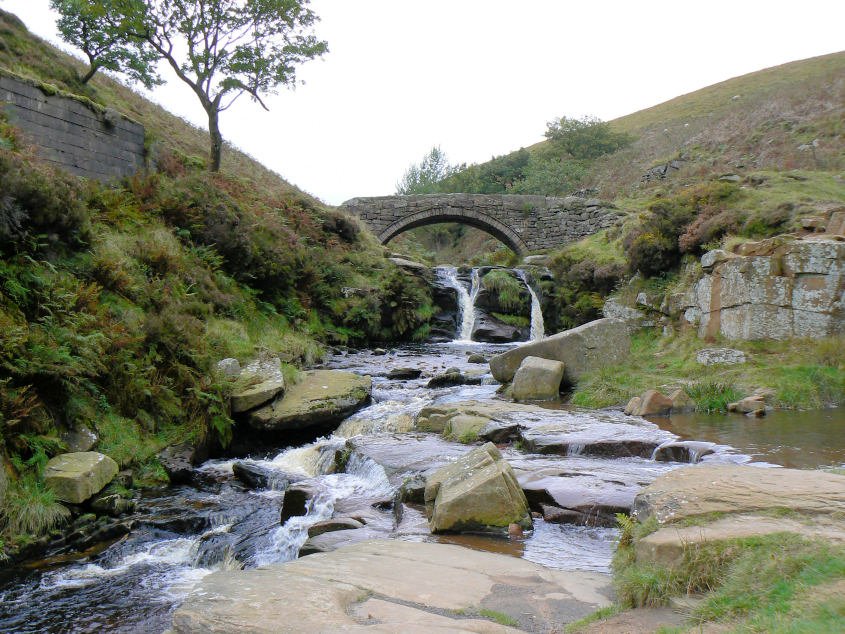 Three Shire Heads showing the rock pools which as Sue recalled have often been used by (her) children to swim in during the summer.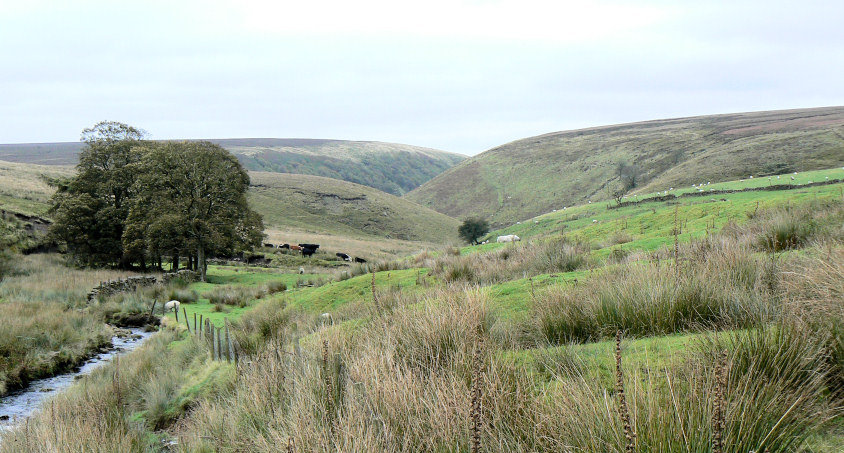 Looking back to Three Shire Heads with Cut-Thorn Hill showing clearly on the right.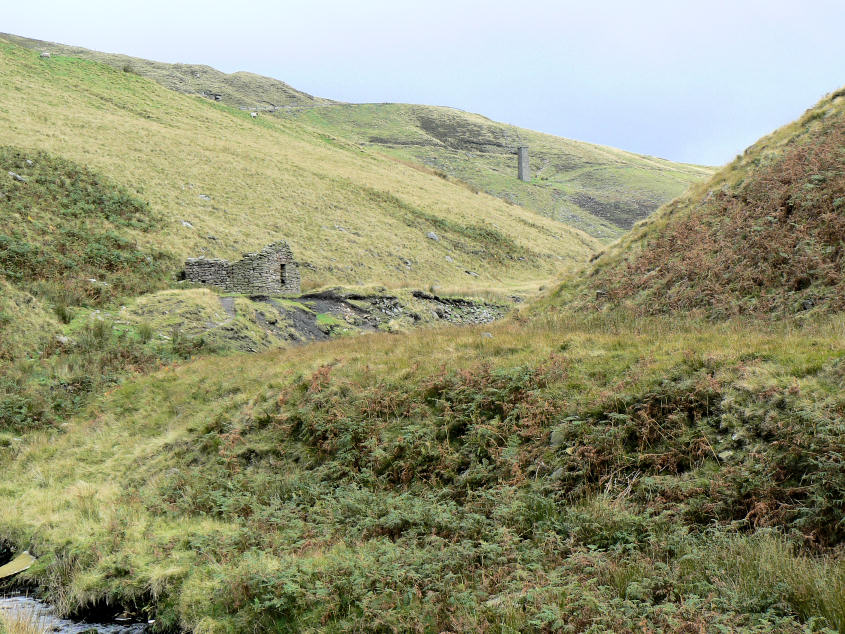 Looking along the river Dane to the old quarry buildings. Our route would take us to the highest point behind the chimney.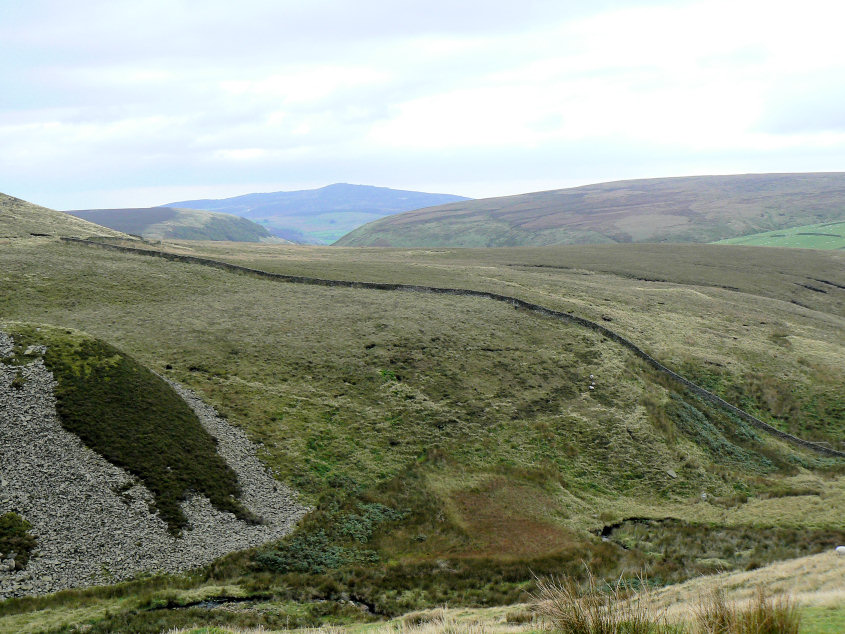 From the top of the path the Roaches are now visible behind Cut-Thorn Hill.

Sunlight over Kinder Scout as we head down towards the Goyt Valley's floor.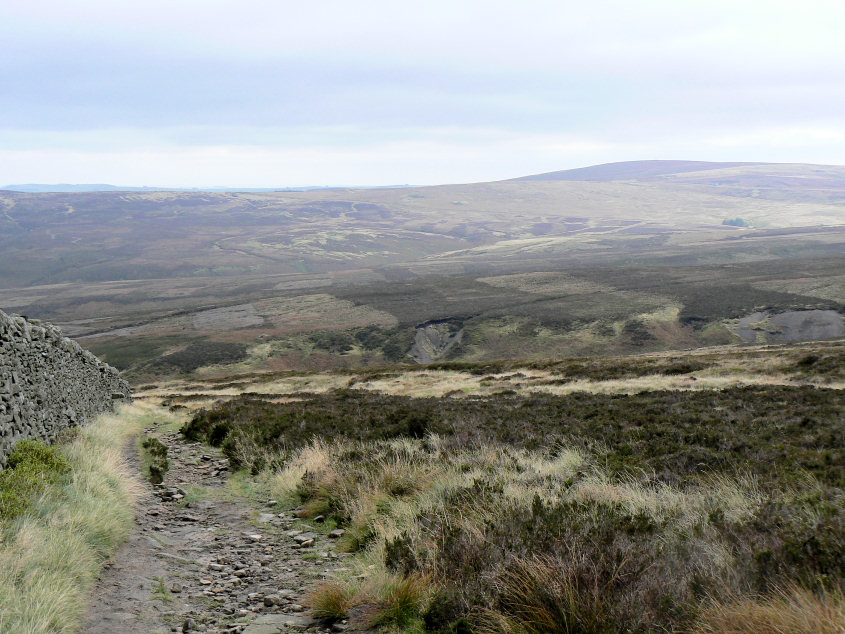 Looking across the Goyt Valley towards Raven's Low Flat (L) and Axe Edge Moor (R).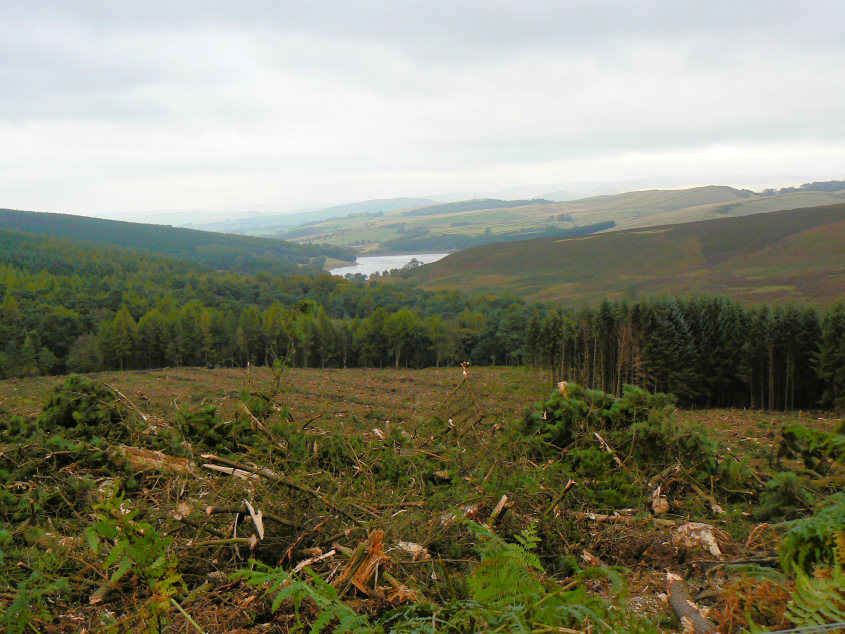 A view of Errwood Reservoir that is only possible because of the recent felling of the trees next to the path.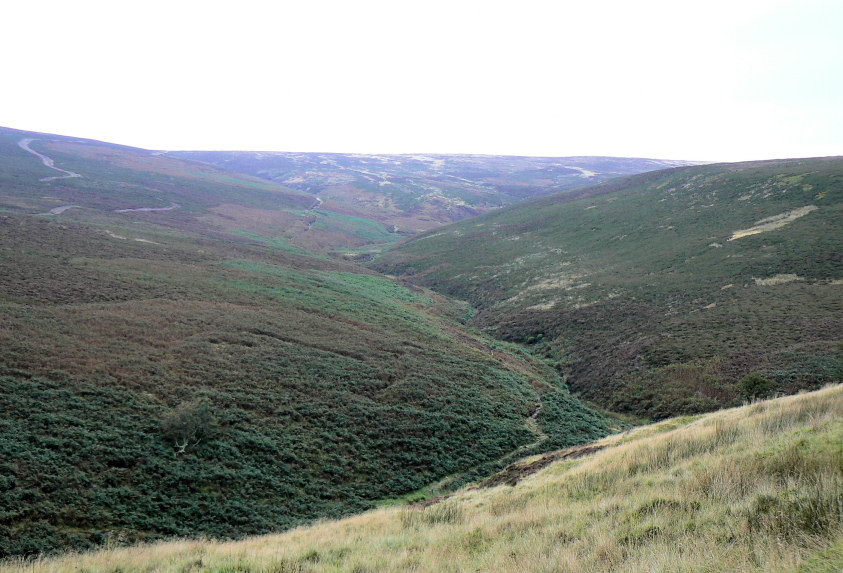 Berry Clough.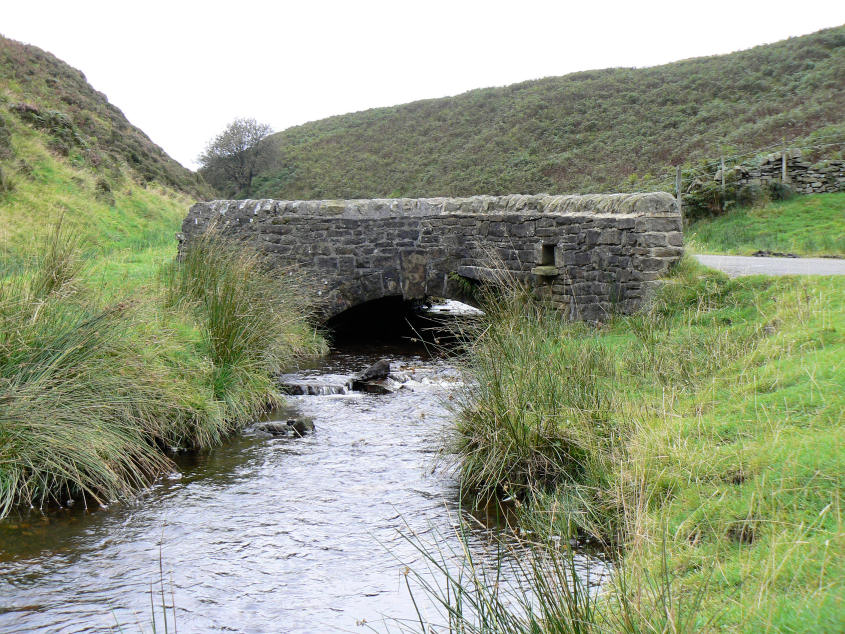 Derbyshire Bridge as we are nearly back at the car park. As you might expect the bridge is named Derbyshire Bridge because the Goyt, which it crosses, once formed the county boundary between Derbyshire and Cheshire.
All pictures copyright © Peak Walker 2006-2023