Langdales - Lake District Walk
Tuesday 16th October 2007
After a week laid up due to a run of ill health I certainly felt every step of the climb to Rossett Pike but I was determined to make it as, if all went to plan, I would complete all the summits in the Langdales today. As we reached Rossett Pike the showers started and looking towards Bowfell it appeared that the views might soon disappear into the cloud. Thankfully the weather forecast proved to be accurate and once we passed Black Crag the weather improved and warmed up a little, although there was never any doubt that it is now autumn as it remained cold in the shade.
Start: New Dungeon Ghyll (NY 2947 0639)
Route: New Dungeon Ghyll - Mickleden - Rossett Pike (218) - Buck Pike (219) - Black Crag (220) - Martcrag Moor - Pike O'Stickle - Loft Crag - Thorn Crag (221) - New Dungeon Ghyll
Distance: 8.75 miles Ascent: 901 metres Time Taken: 8 hours
Weather: A dull start with light showers that cleared in the afternoon to blue sky and sunshine.
Pub Visited: Sticklebarn Tavern, NDG Ale Drunk: Ruddles Best Bitter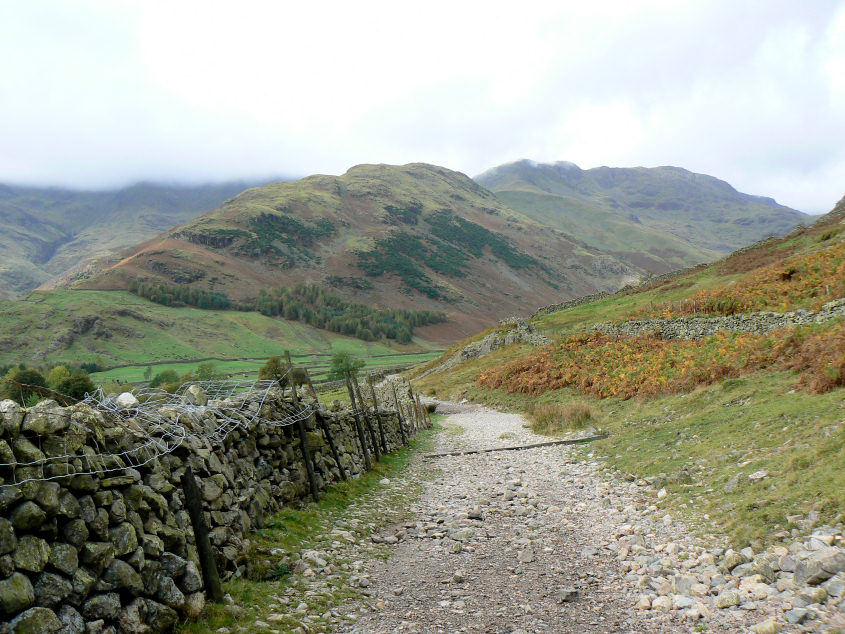 The Band, with all the higher fells behind still in cloud, as we start along Mickleden.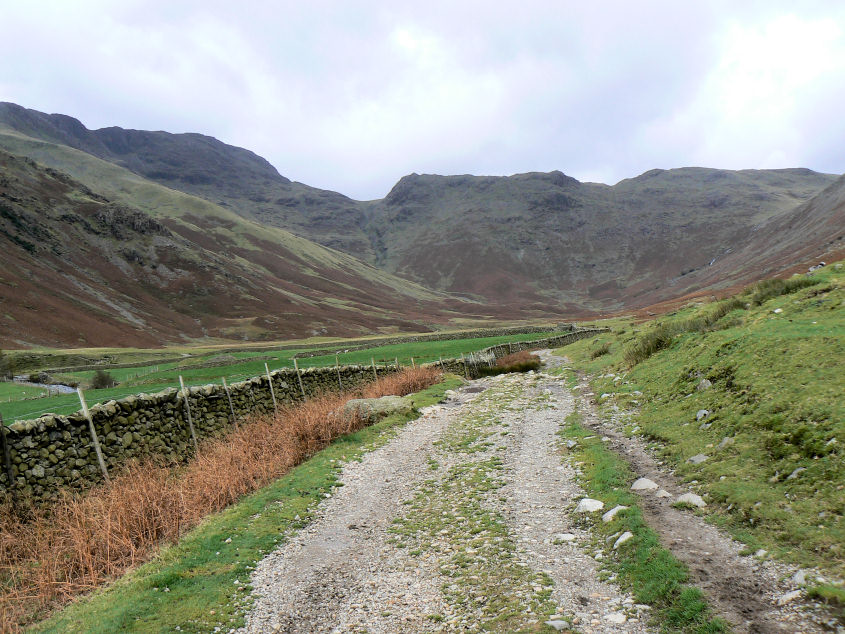 Rossett Pike at the head of Mickleden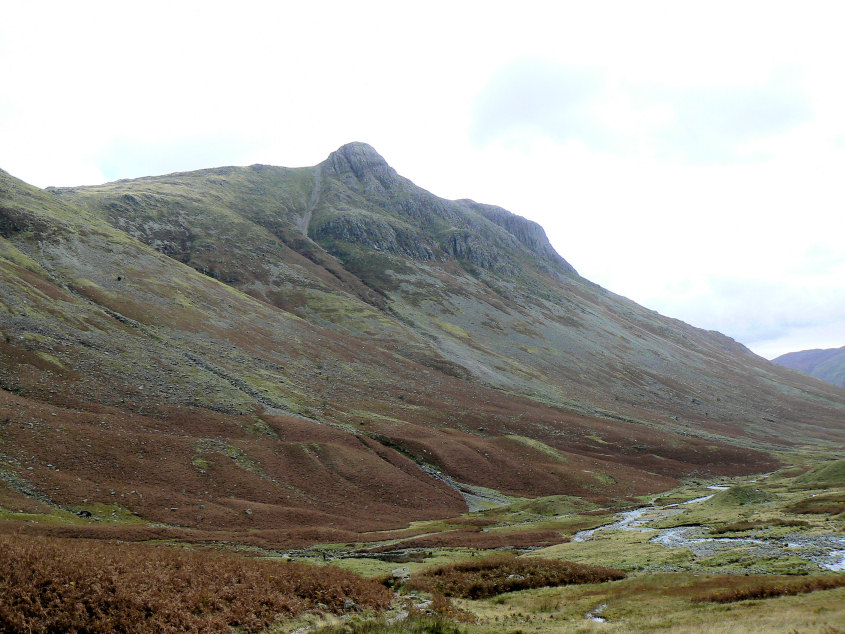 Pike O'Stickle as we start to climb towards Rossett Pike.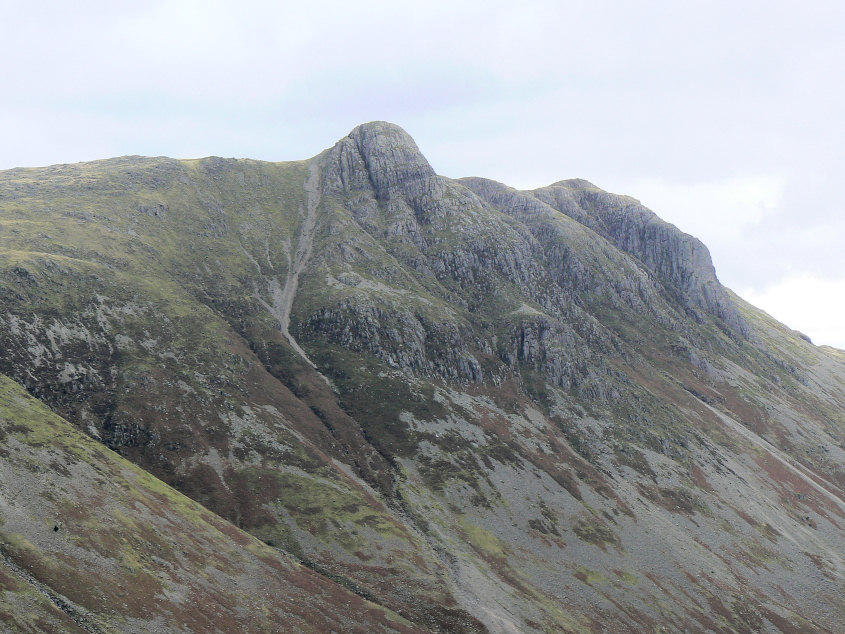 Pike O'Stickle and Loft Crag.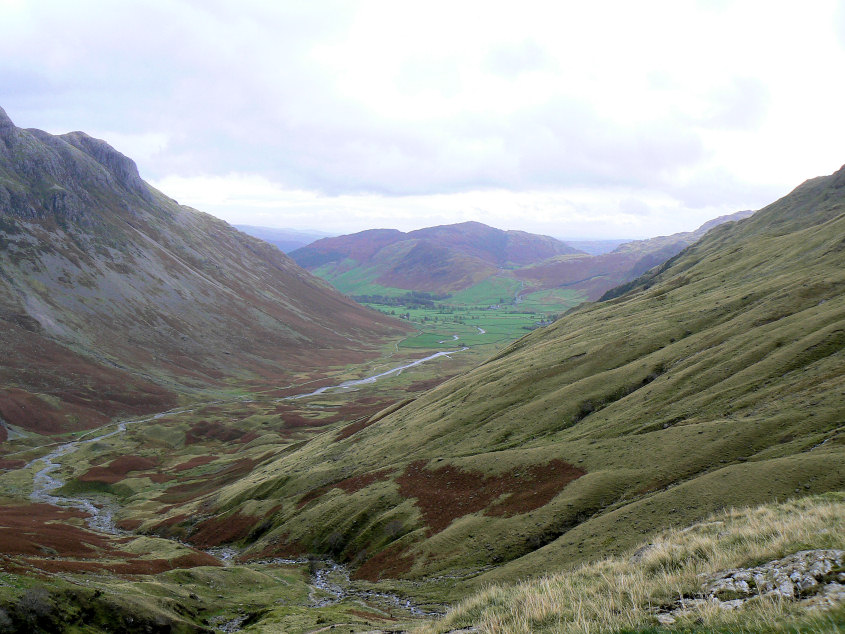 Looking back down Mickleden to Lingmoor Fell.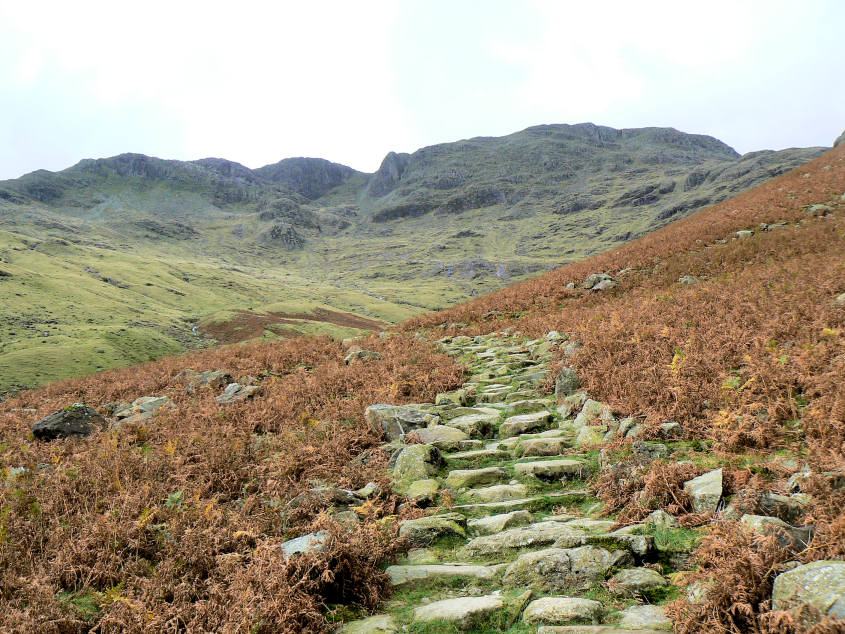 Heading up the path to Rossett Pike. By the end of the three days I was sick of the sight of steps heading up hills. They might safe the paths but they are hard on your legs, especially after a week of no exercise.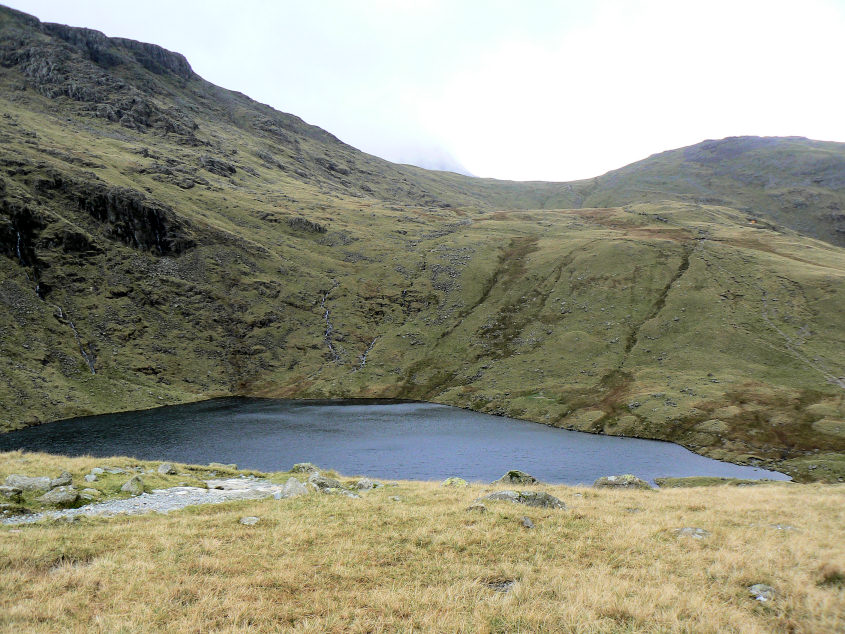 Angle Tarn.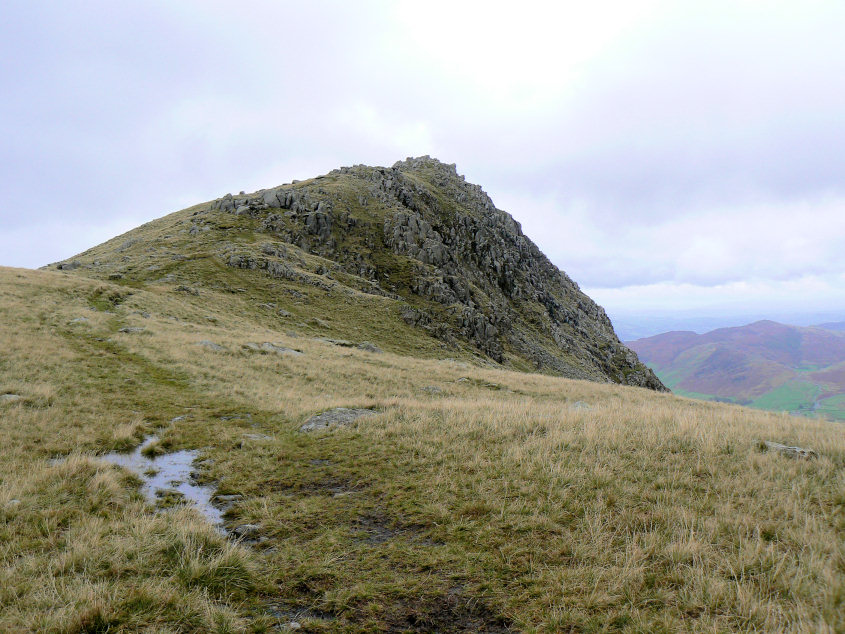 Rossett Pike.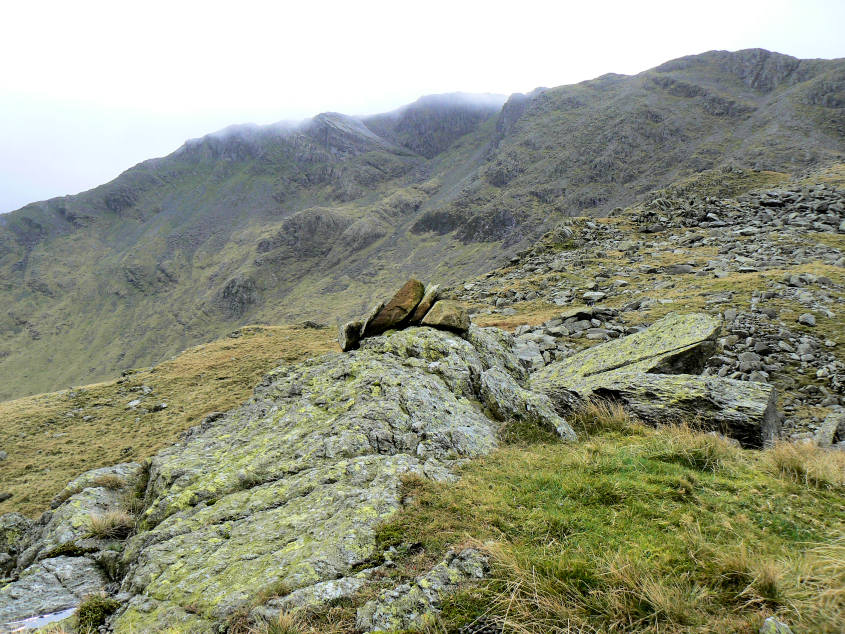 Looking towards Bowfell and the Great Slab from Buck Pike's summit.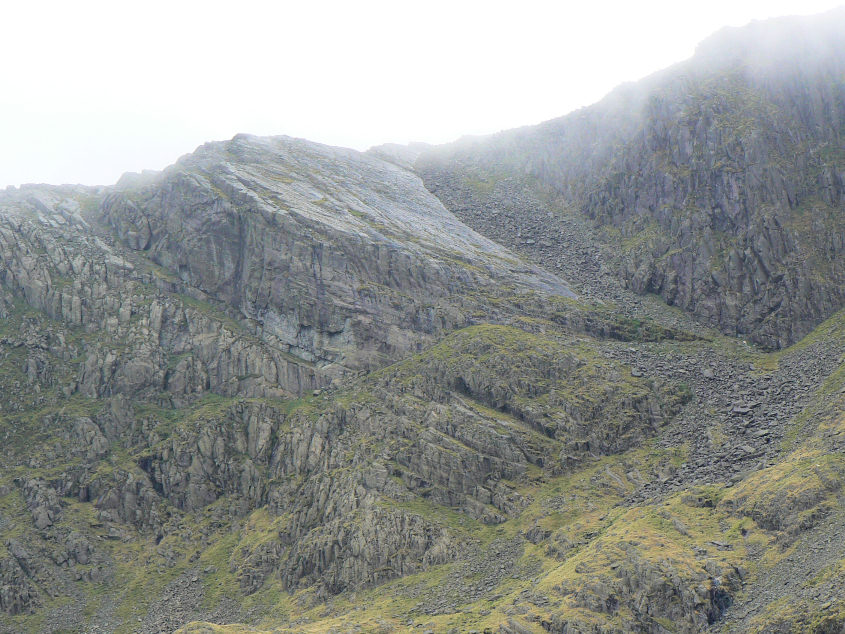 The Great Slab.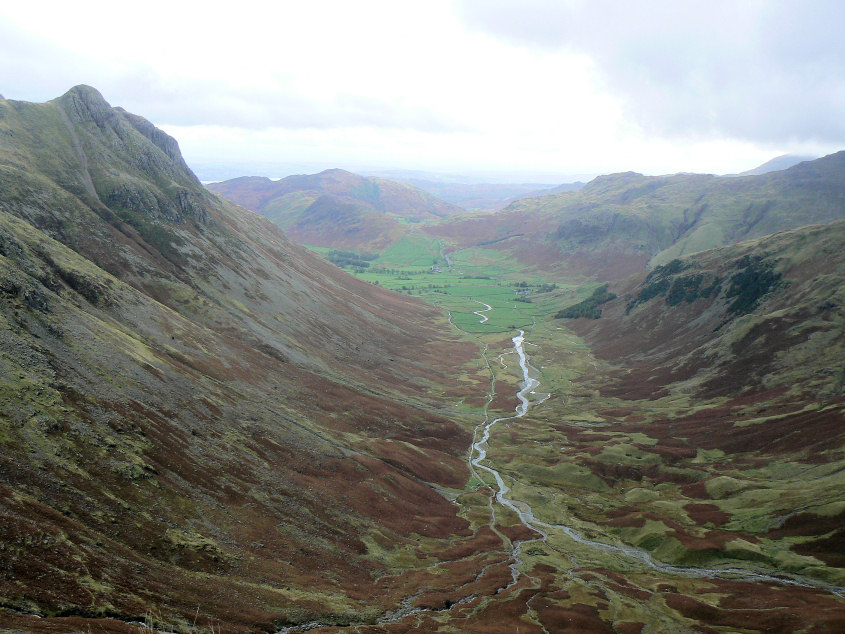 Mickleden from Buck Pike.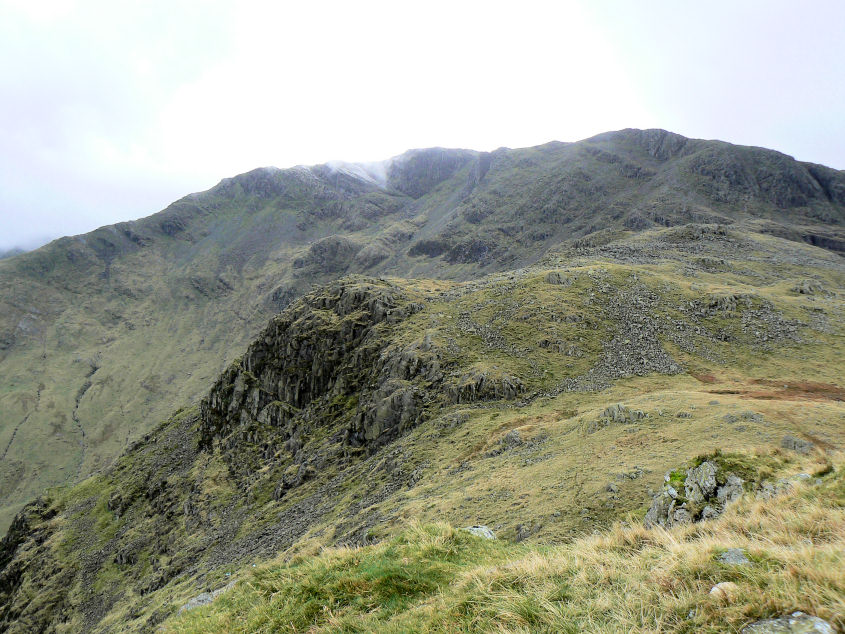 Buck Pike from Black Crag.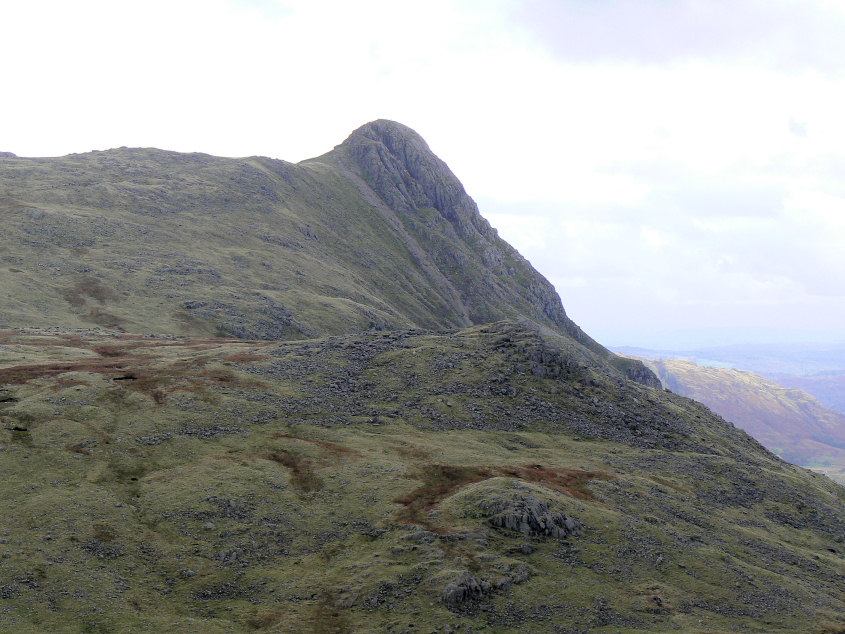 Pike O'Stickle.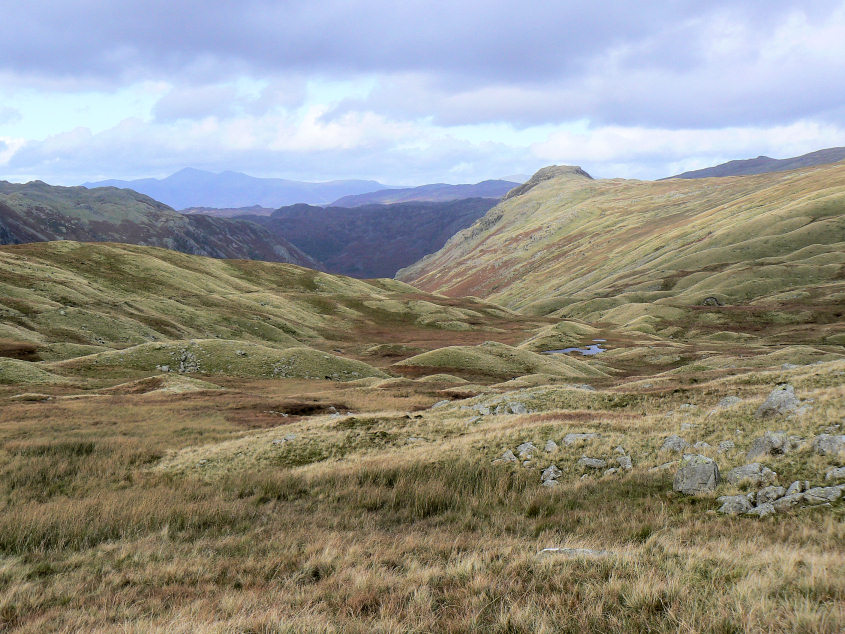 Crossing Martcrag Moor and looking towards Sergeant's Crag, I think.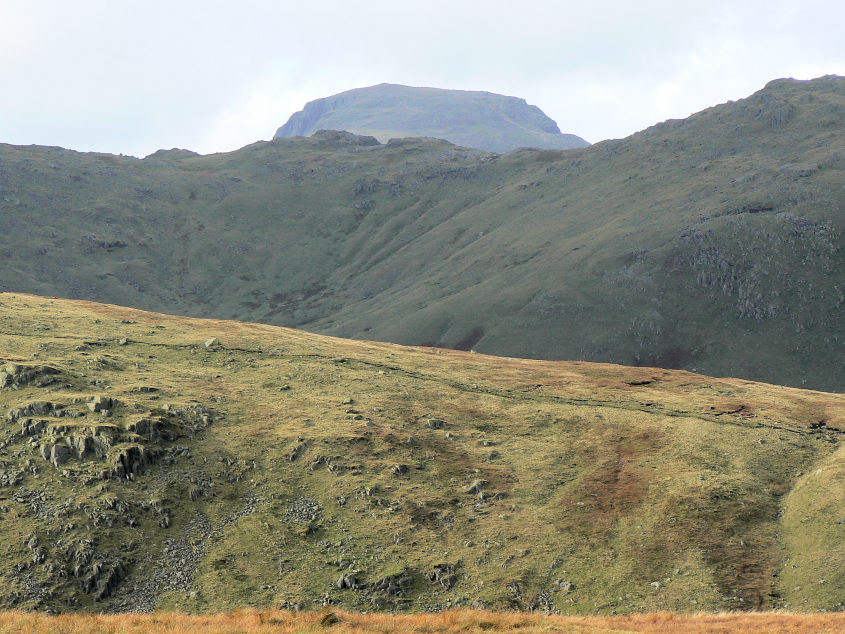 Great Gable puts in a brief appearance as we head towards the Pike O'Stickle.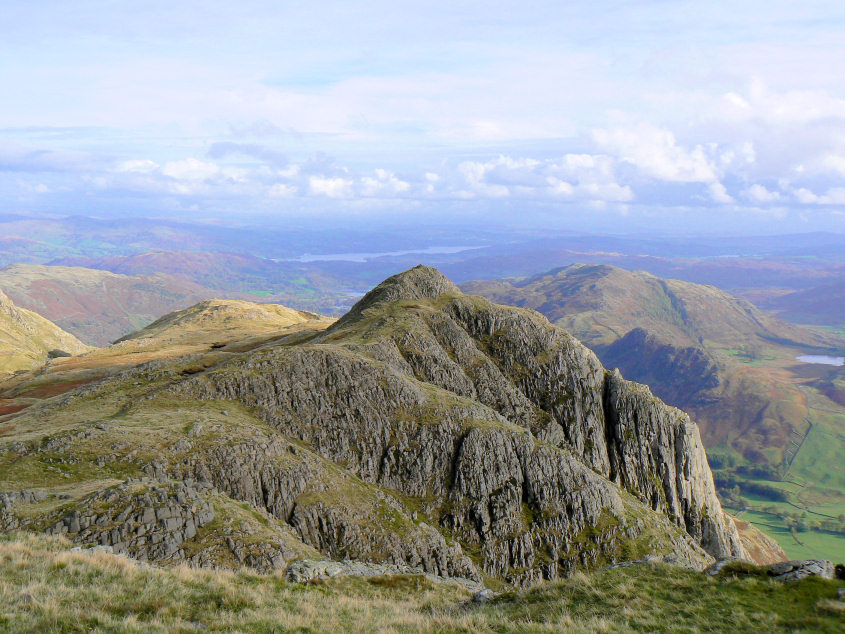 Loft Crag from Pike O'Stickle.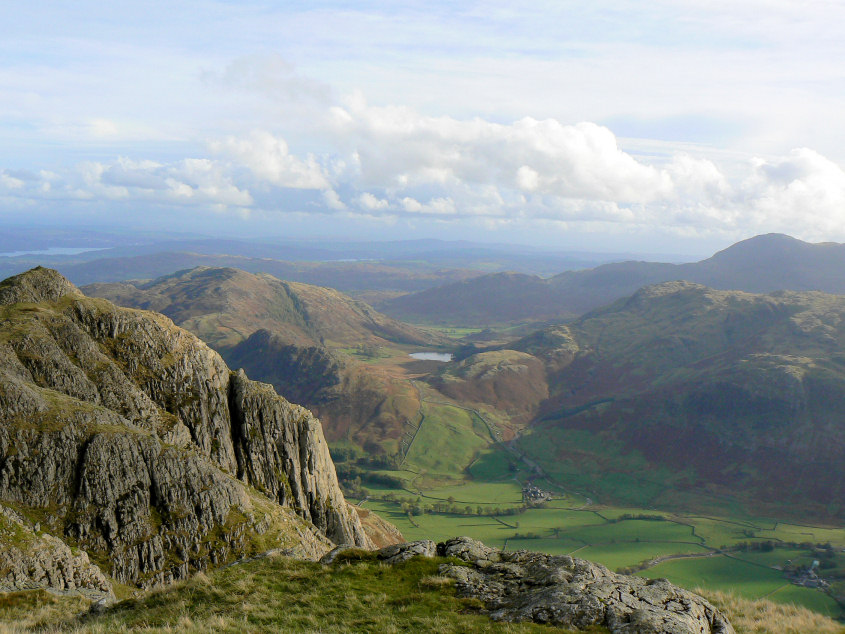 Looking towards Blea Tarn from Pike O'Stickle.
Pike O'Stickle from Loft Crag. Great Gable is back in cloud even though this was the brightest part of the day.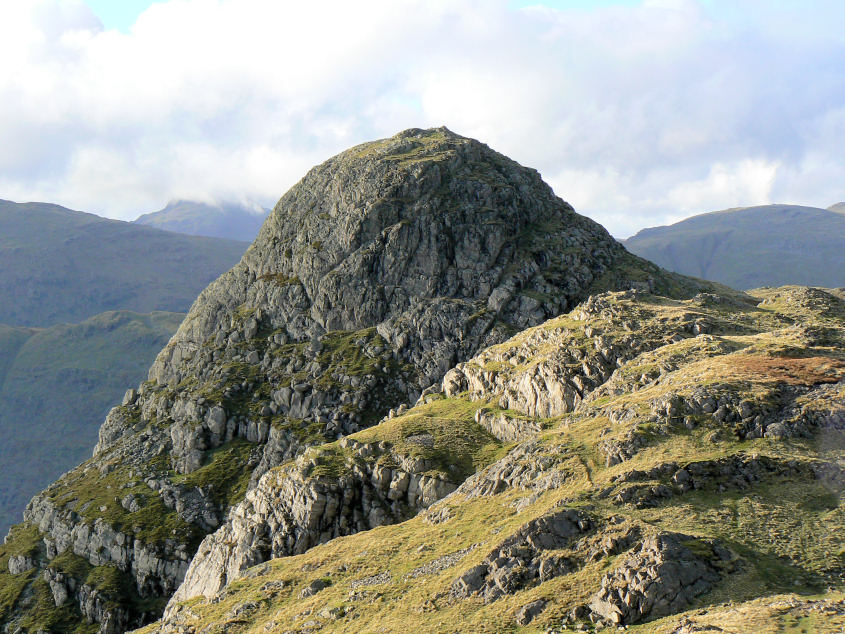 A closer look.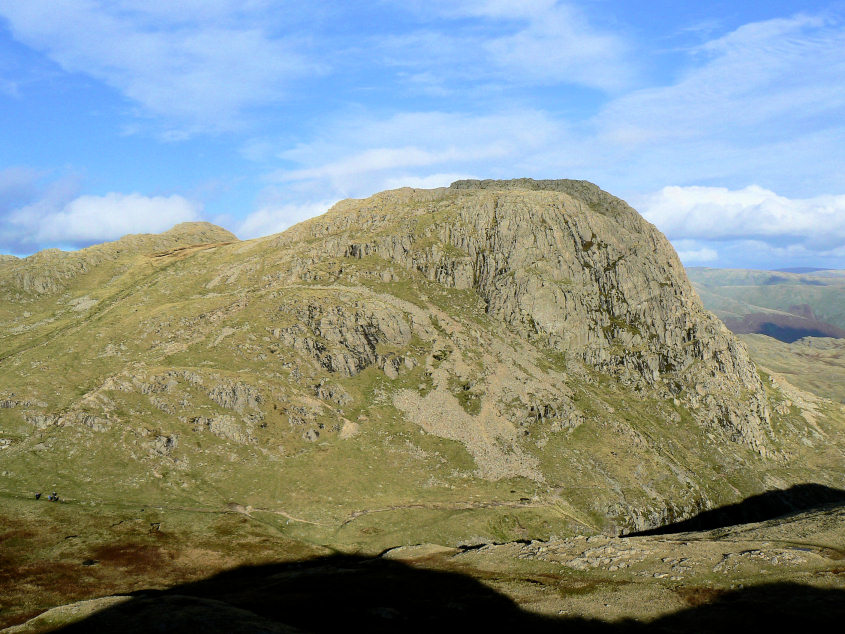 Harrison Stickle from Loft Crag.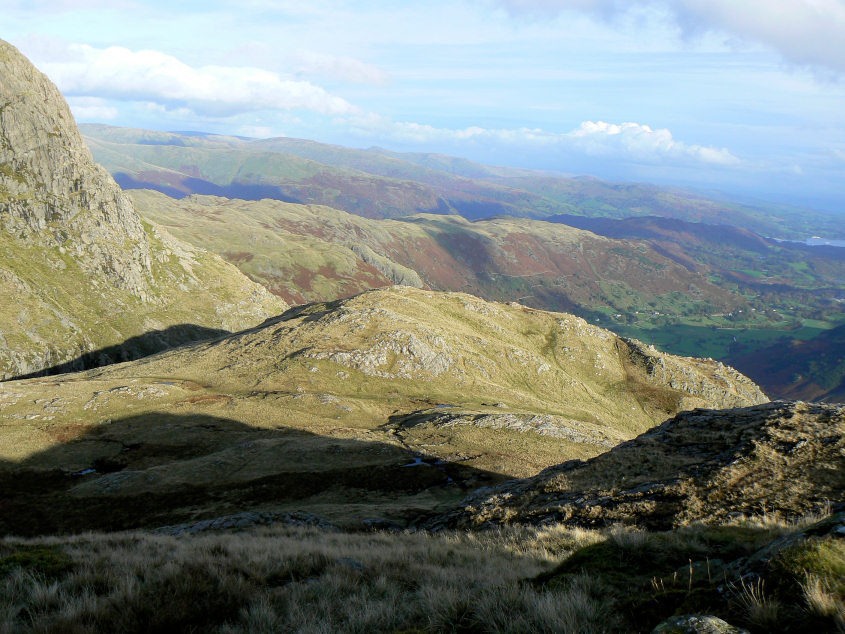 Thorn Crag from Loft Crag.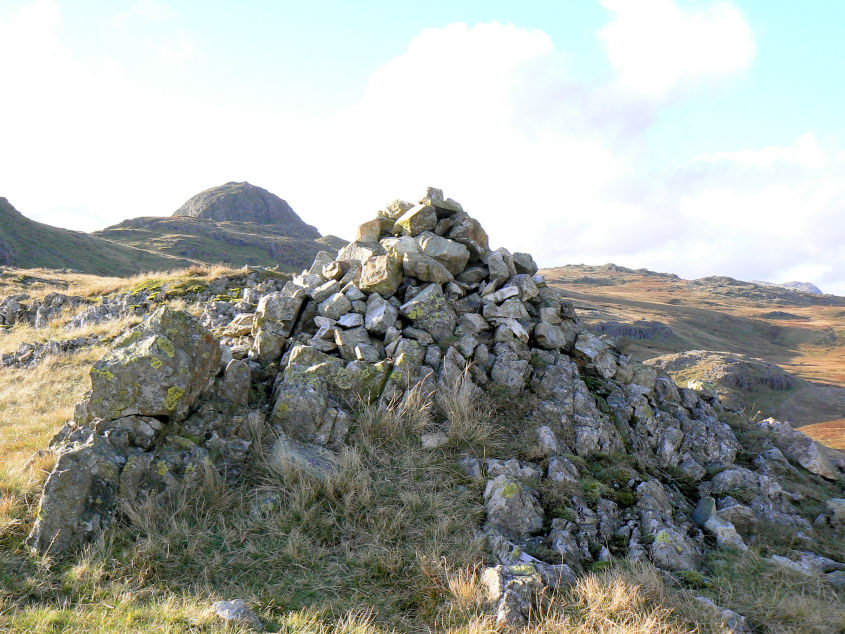 Thorn Crag's summit cairn, my final Langdale summit.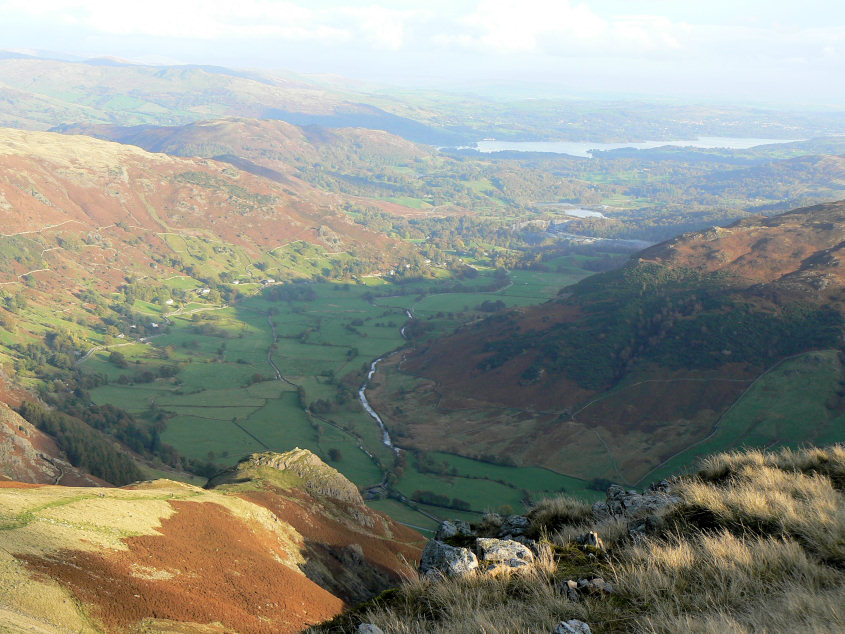 Great Langdale from Thorn Crag.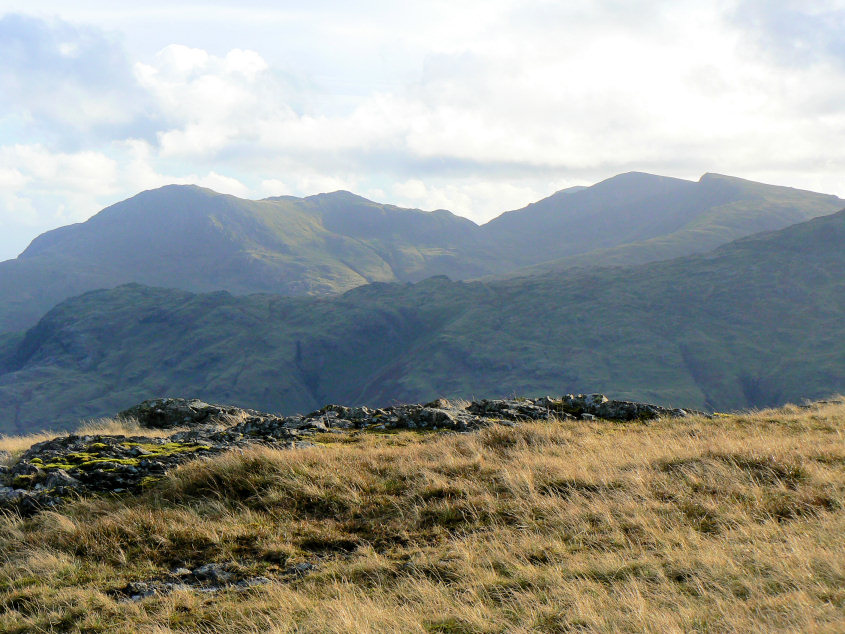 The Coniston Fells from our descent.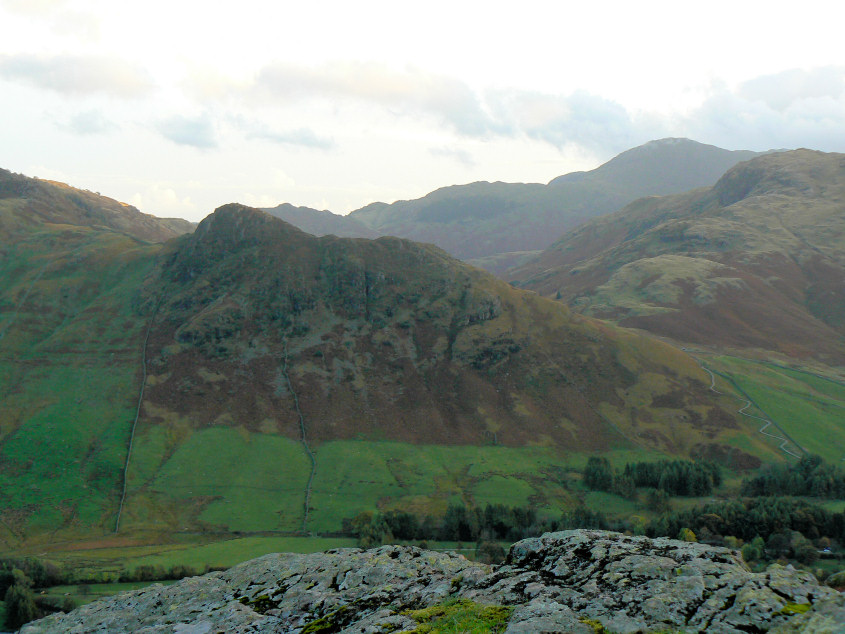 Side Pike. The zigzags to the right of it aren't the road but the new path created to give greater access to the fells for those with limited mobility. It wasn't until I looked at my photos that I realised I wasn't looking at the road, as I had assumed when I was walking, which does perhaps suggest that it is something of an eyesore which, in my opinion, doesn't seem to do anything to improve access to the fells.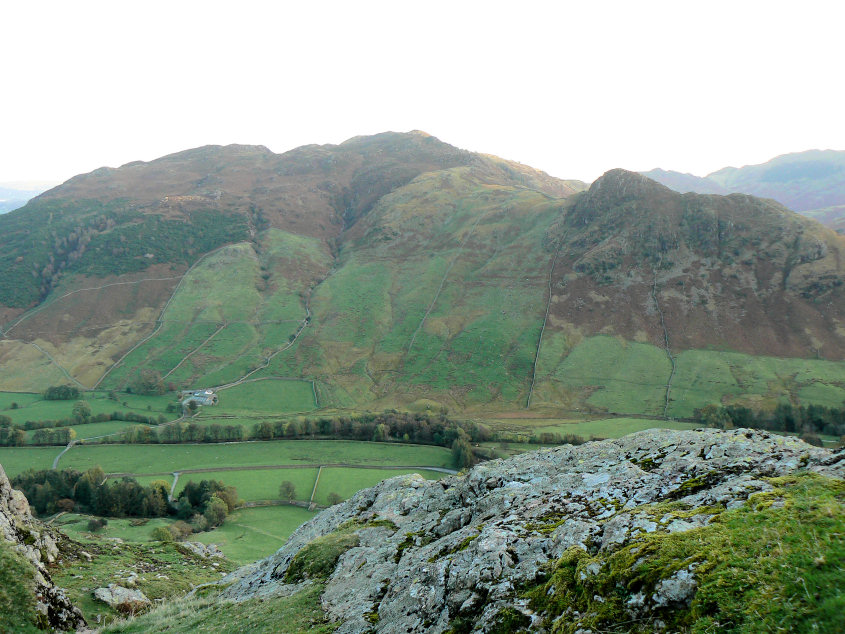 Lingmoor Fell.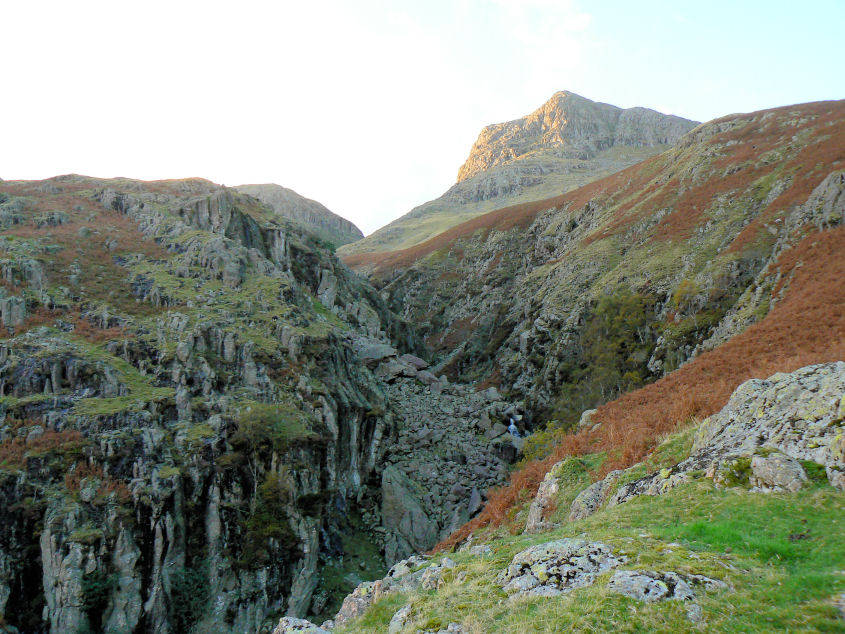 Dungeon Gyhll with Harrison Stickle catching the last of the sun.
All pictures copyright © Peak Walker 2006-2023