Eyam Moor - Peak District Walk
Friday 9th November 2007
Another beautiful autumn day with no haze to spoil the distant views. When I set off from Sir William Hill there was a definite icy feel to the wind, making this the first walk since the summer where I walked with my coat on all day, it was so cold I almost put my hat and gloves on as well.
Start: Sir William Hill (SK 2246 7803)
Route: Sir William Hill - Eyam Moor - Highlow Wood - Offerton Moor - Smelting Hill - Abney - Abney Clough - Eyam Moor (TP) - Sir William Hill
Distance: 7.5 miles Ascent: 491 metres Time Taken: 4 hours 5 mins
Terrain: Easy paths and quiet lanes.
Weather: Sunny with a cold edge to the wind.
Pub Visited: None Ale Drunk: None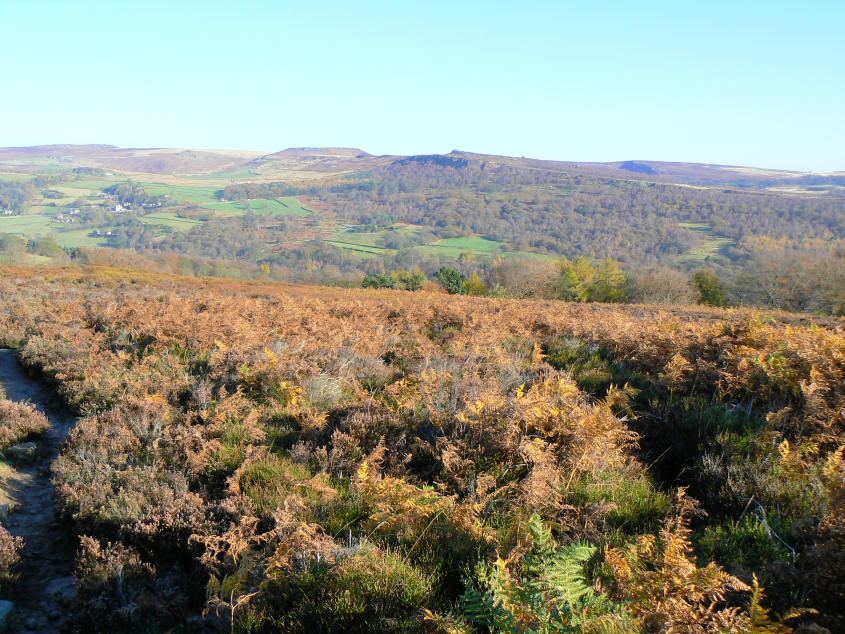 Looking across Eyam Moor to Hathersage Moor.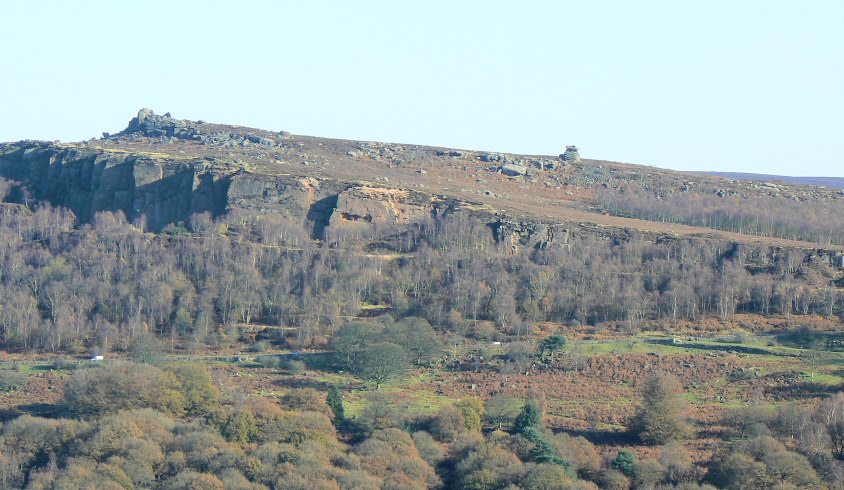 Zooming in on Over Owler Tor and the distinctive rock Mother Cap.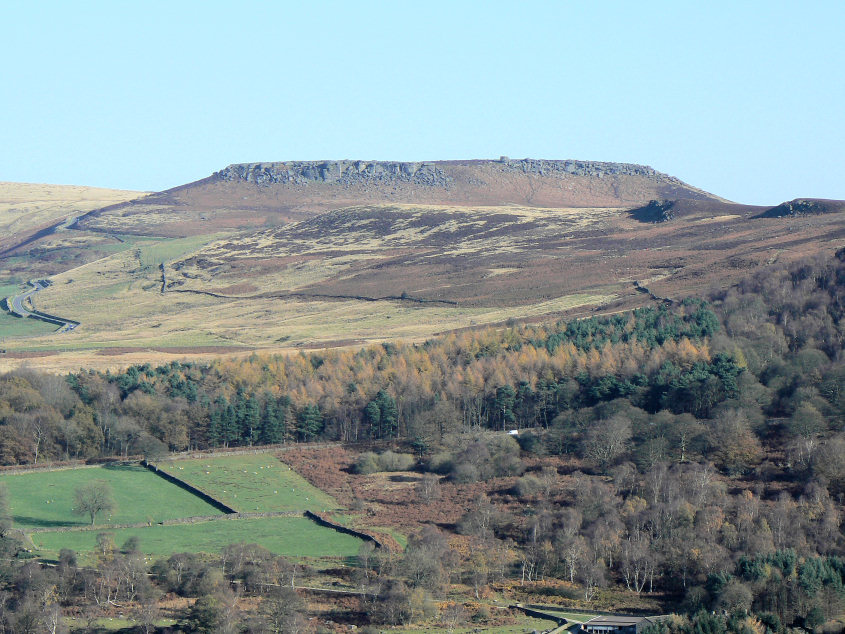 A close-up of Higger Tor.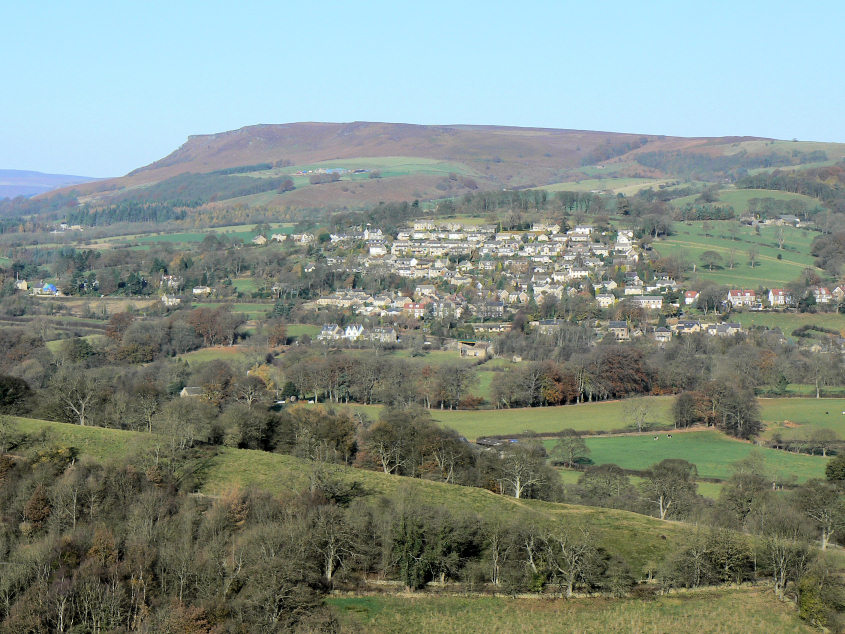 Looking across Bamford to Bamford Edge.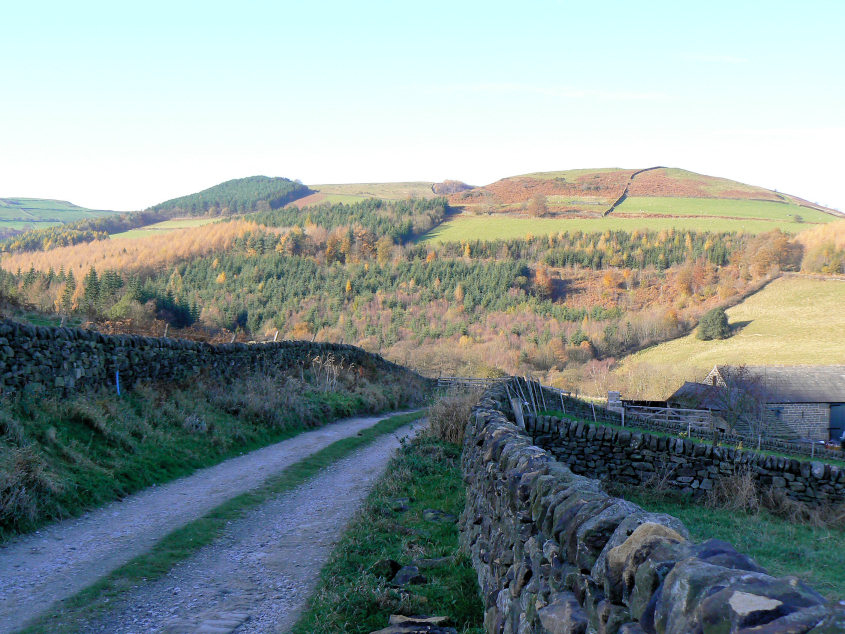 High Low Bank (L) and High Low (R).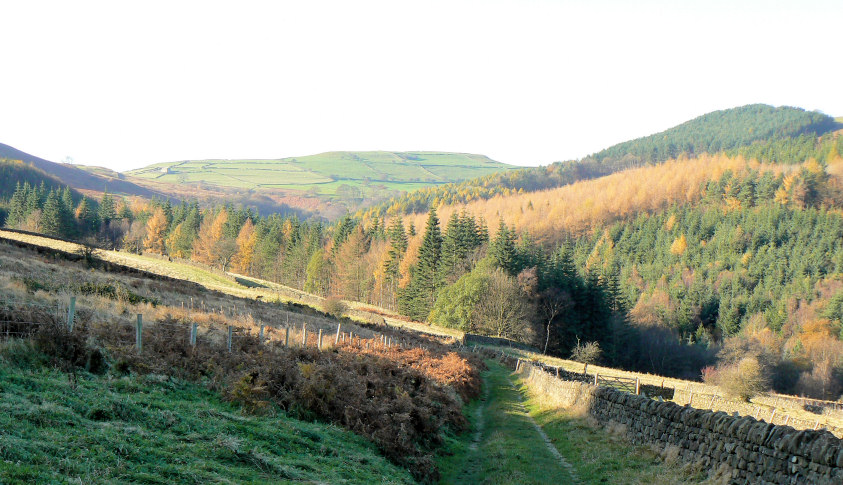 Abney Low seen above Mill Wood.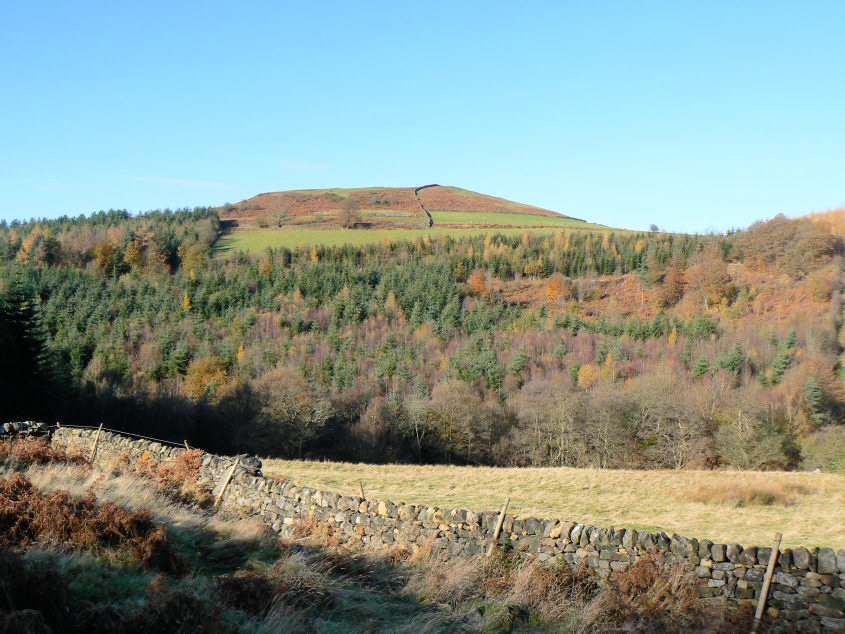 Highlow Wood and High Low.
Highlow Brook.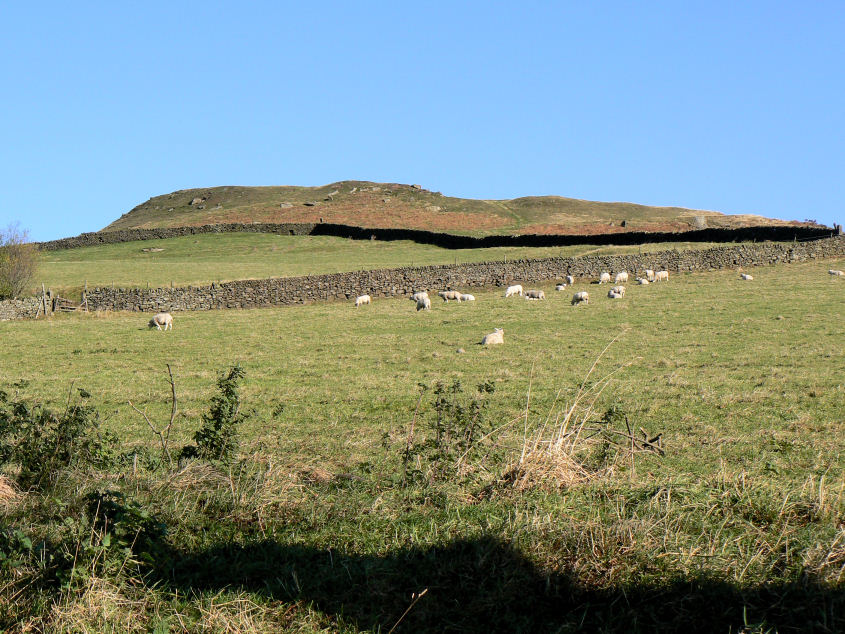 High Low.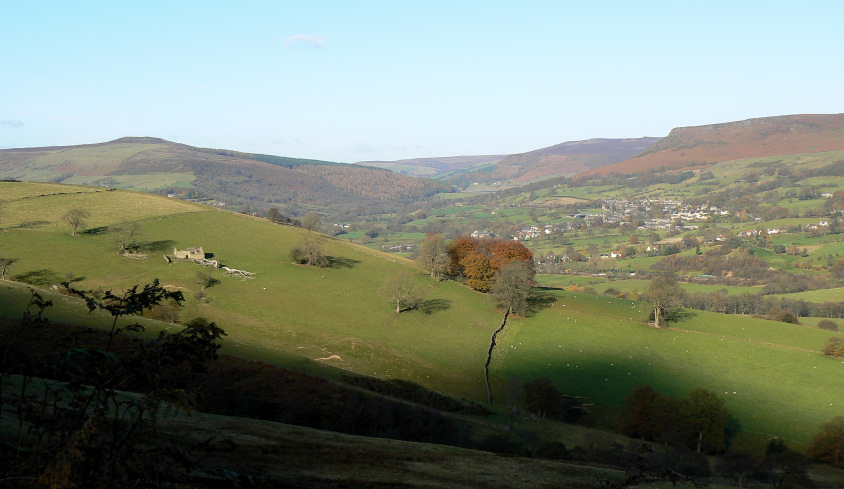 Win Hill and Bamford Edge from Offerton Moor.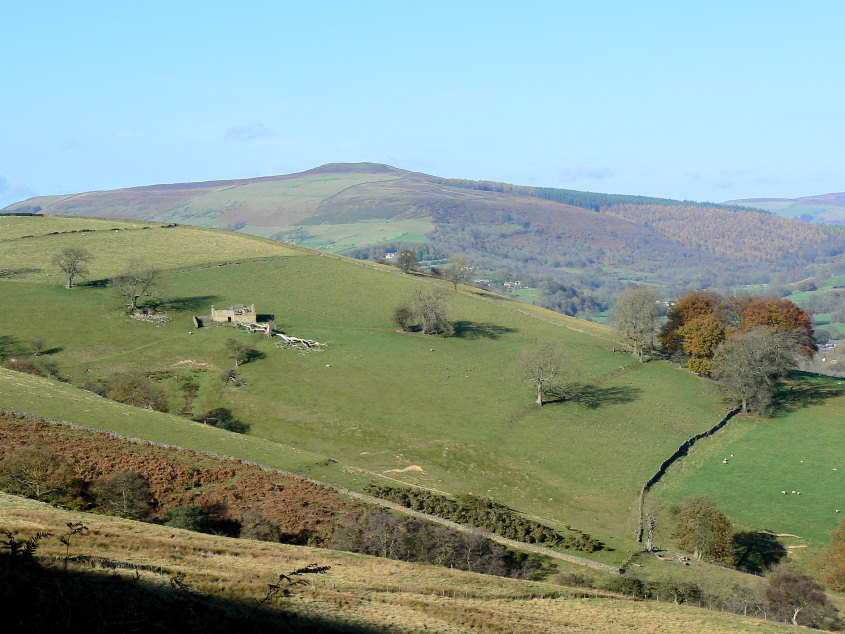 Win Hill.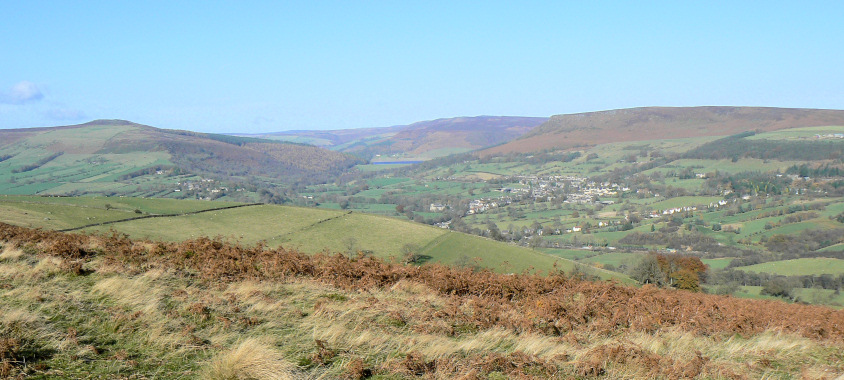 From the top of Offerton Moor it is possible to make out Ladybower Reservoir.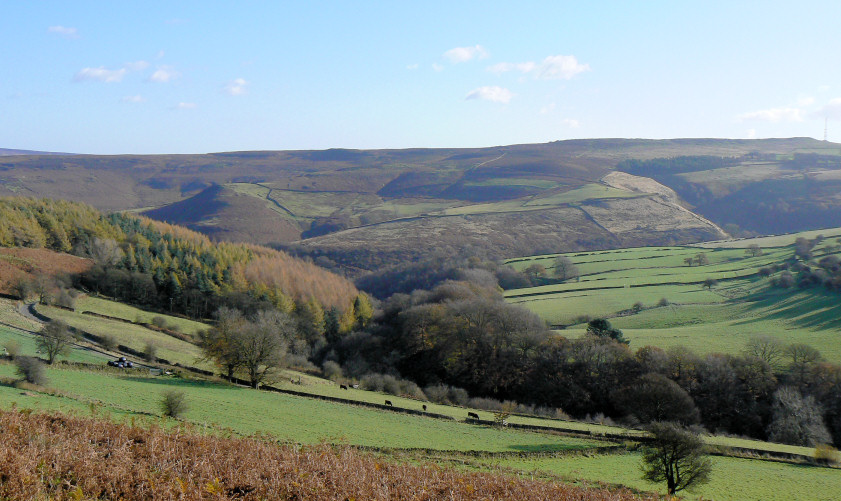 Eyam Moor from Smelting Hill.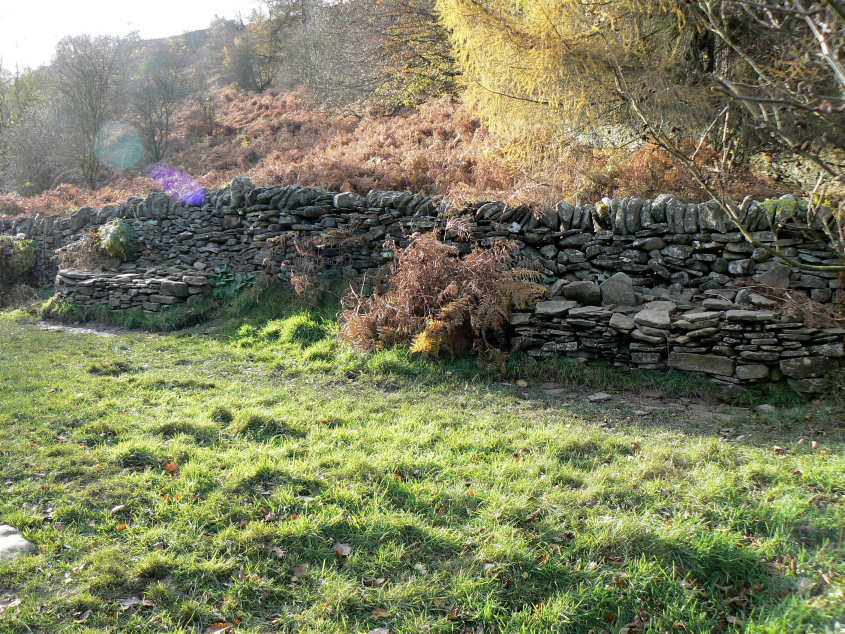 The two stone seats at Stoke Ford.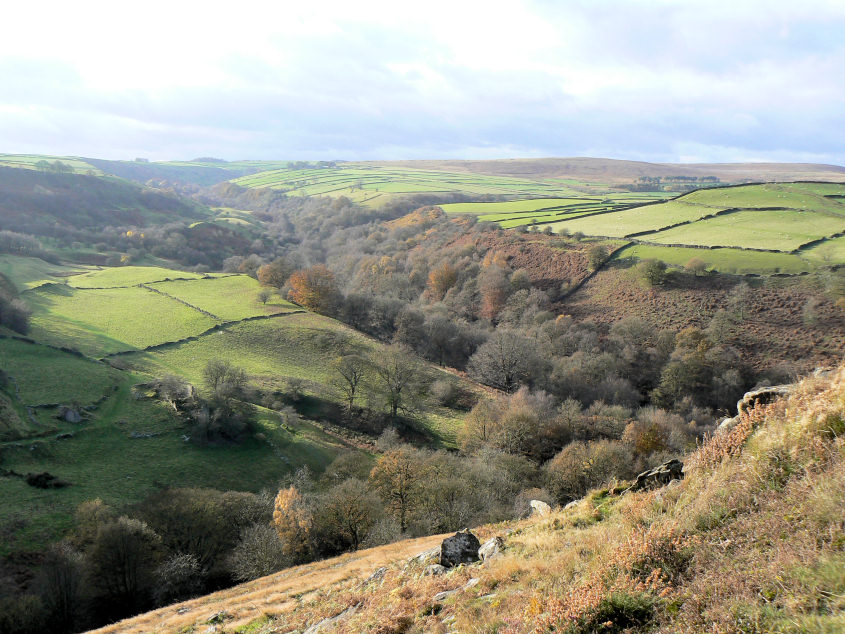 Bretton Clough from Eyam Moor.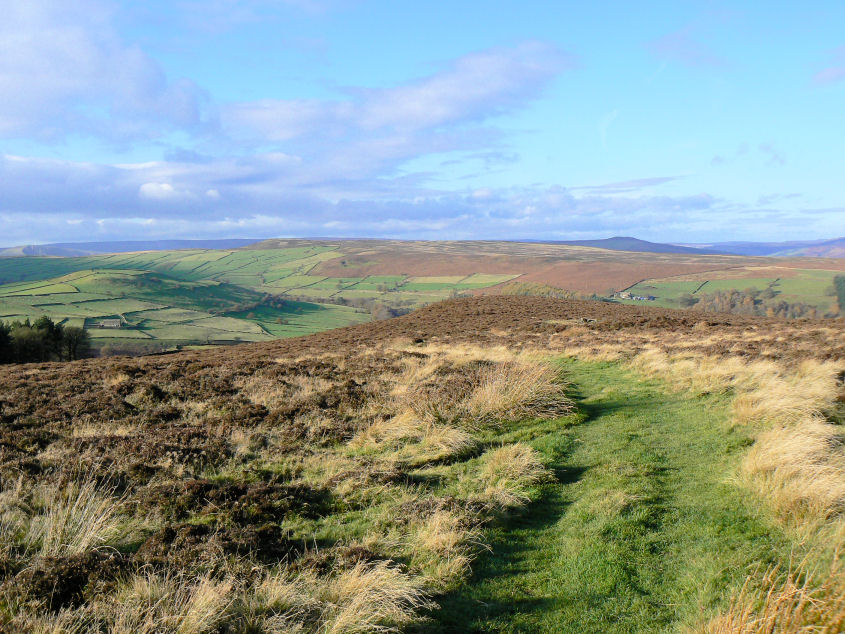 Looking across Eyam Moor to Abney Moor with Mam Tor to its left and Win Hill to its right.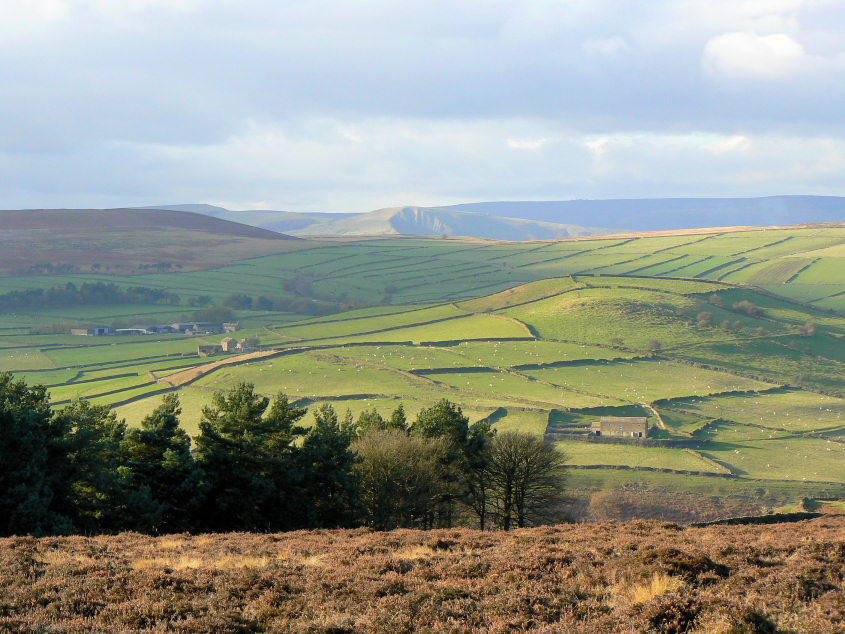 Abney Moor (R) is actually split in two which is why in the shot above it was to the right of Mam Tor and here it is to the left of Mam Tor. Abney Low is seen just right of centre.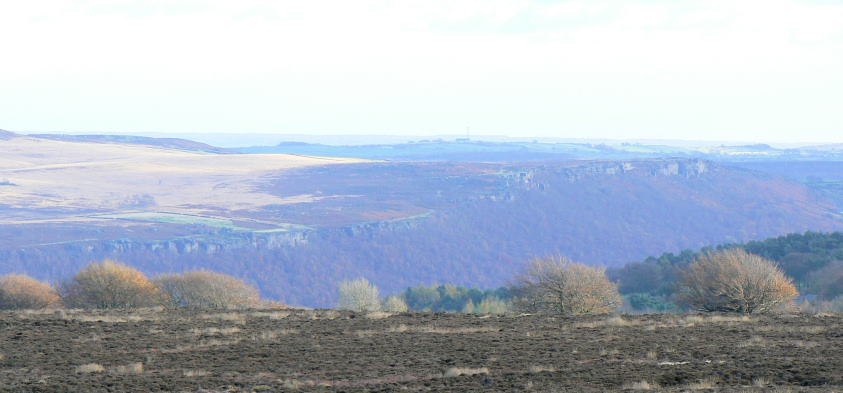 Froggatt (L) and Curbar (R) Edges from Eyam Moor.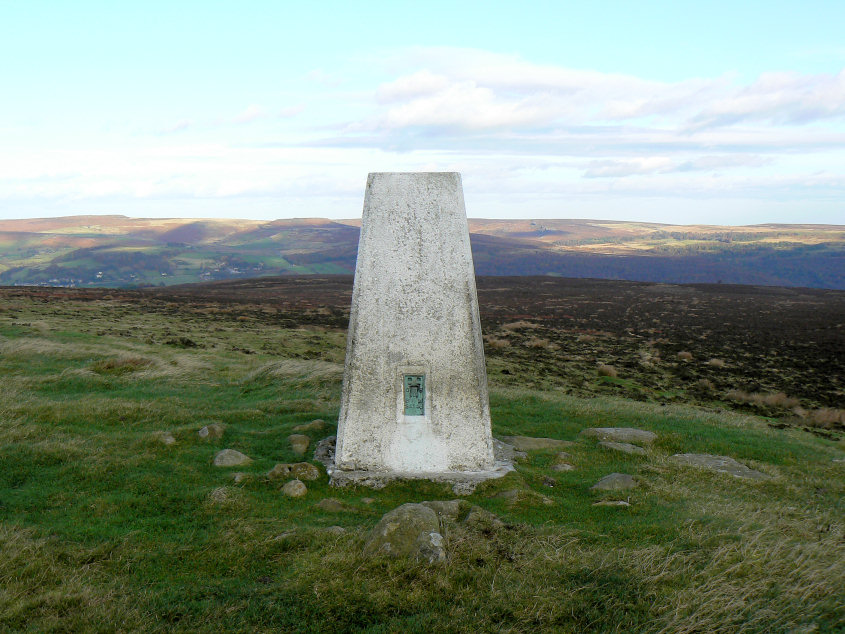 Sir William Hill trig with Higger Tor in the background.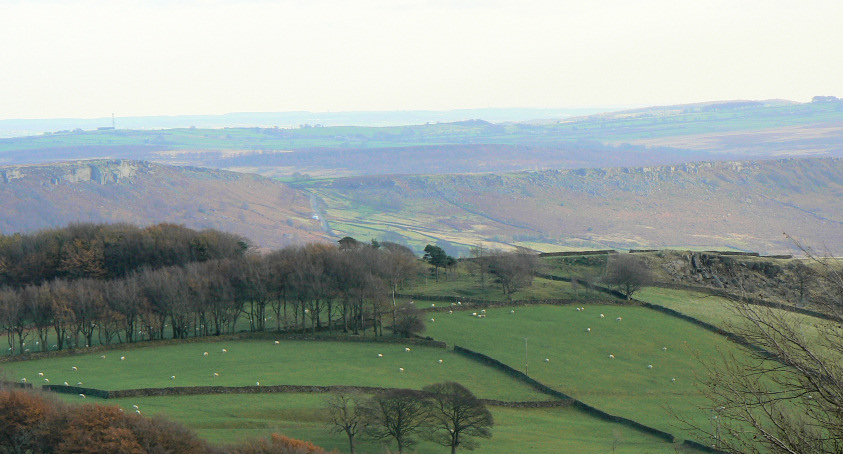 Curbar (L) and Baslow (R) Edges from Sir William Hill.
All pictures copyright © Peak Walker 2006-2023