Tegg's Nose - Peak District Walk
Wednesday 6th February 2008
A walk to Tegg's Nose has been on my to do list since last year and with the promise of plenty of sunshine I headed out to Wildboarclough hopeful of a great day. I wasn't disappointed, for most of the day the sun shone and there was plenty of blue sky as well. Again there was plenty of trying out different settings on the camera but I think I have just about got the adjustments needed for the new lens sorted now.
Start: Clough House car park (SJ 9869 6988)
Route: Clough House car park - Shutlingsloe (TP) - Macclesfield Forest - Ridgegate Reservoir - Bottoms Reservoir - Tegg's Nose - Macclesfiled Forest - Chapel Lane - Macclesfield Forest - Clough House car park
Distance: 9.5 miles Ascent: 732 metres Time Taken: 5 hours 15 mins
Terrain: Good paths, muddy in places. A short easy scramble onto Shutlingsloe.
Weather: Blue sky and sunshine.
Pub Visited: None Ale Drunk: None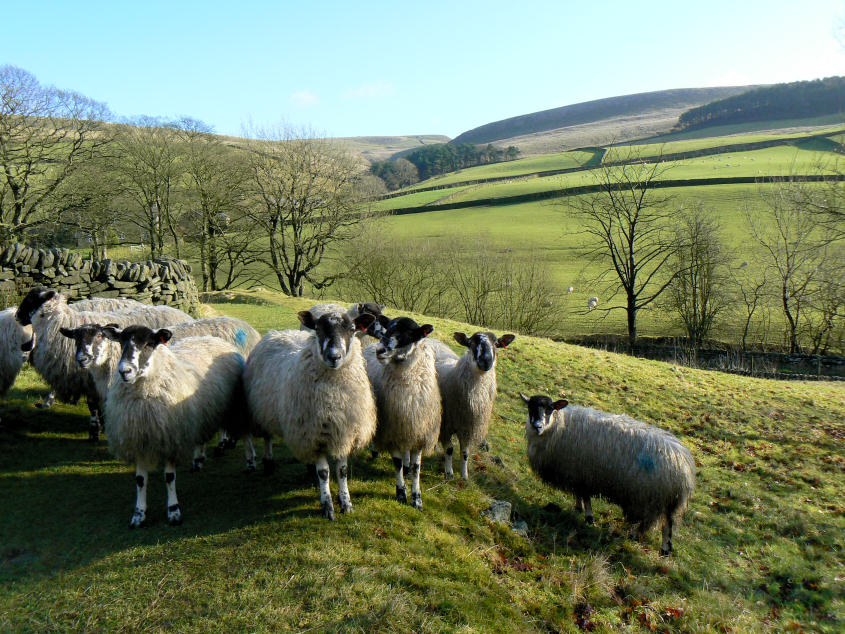 Does she know what she is doing with that camera?' I think that's what they were saying. I certainly attracted the attention of these sheep at the start of the walk.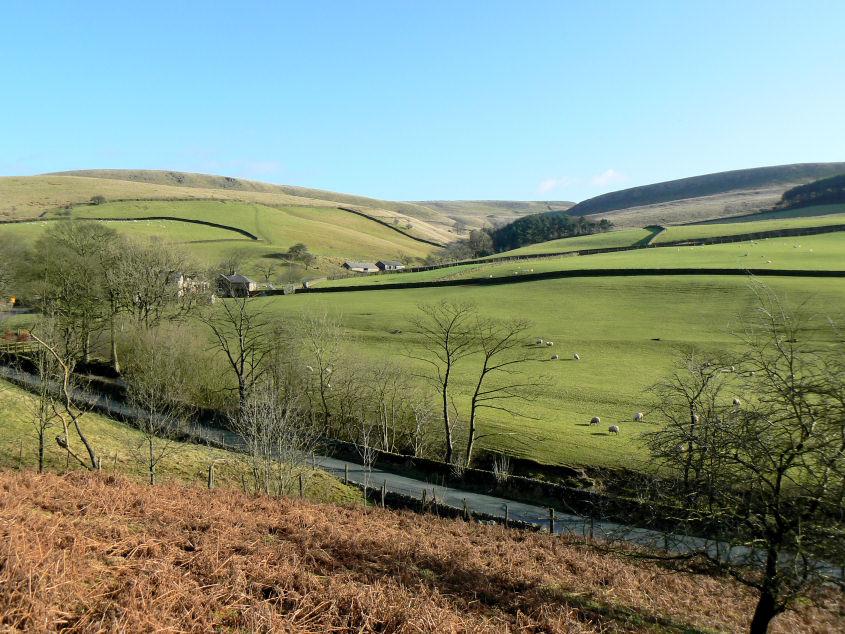 Looking across to Danethorn Hollow from the track to Shutlingsloe.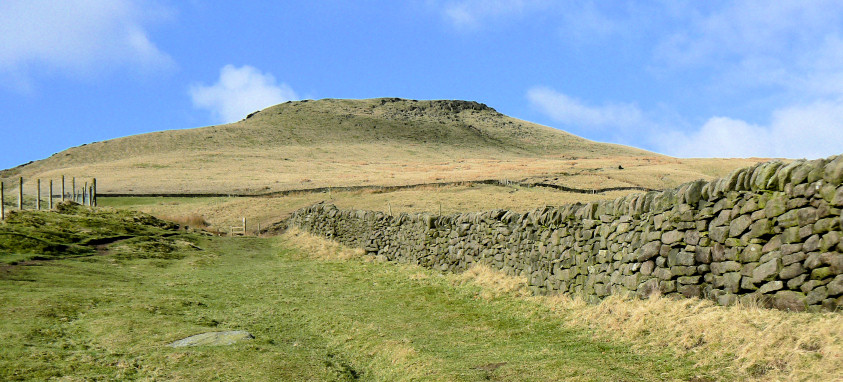 Approaching Shutlingsloe.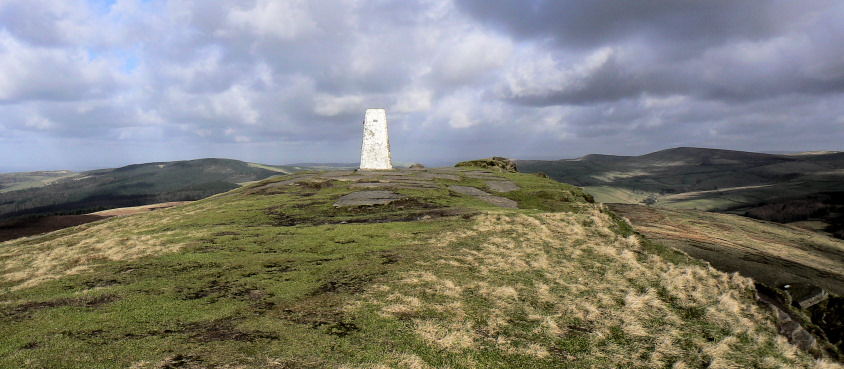 Looking along Shutlingsloe's summit to the trig. Macclesfield Forest to the left and the Tors to the right.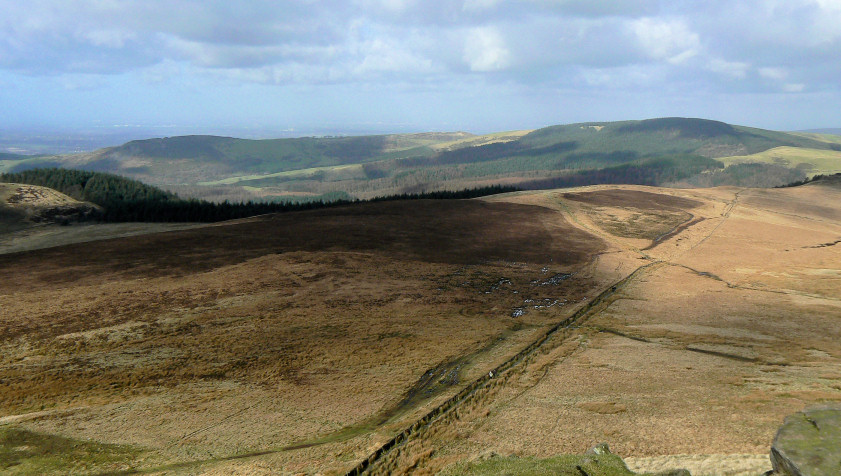 Looking across High Moor to Macclesfield Forest and Tegg's Nose.

Shining Tor and Cats Tor from the summit.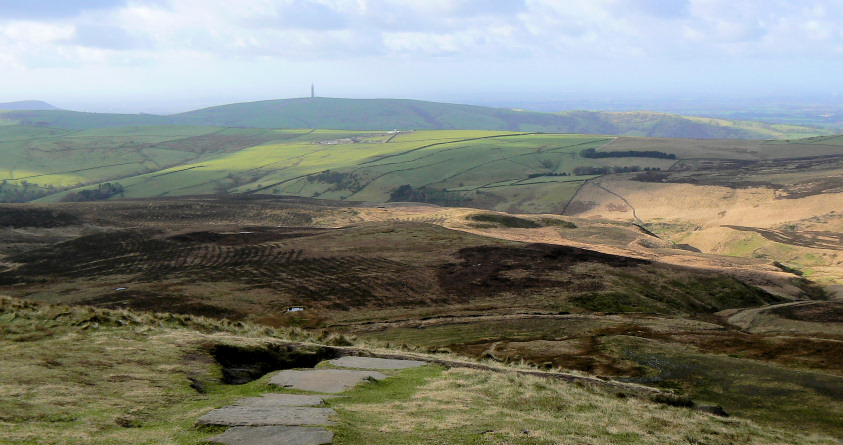 The transmission tower on Croker Hill across High Moor.

Shutlingsloe from High Moor.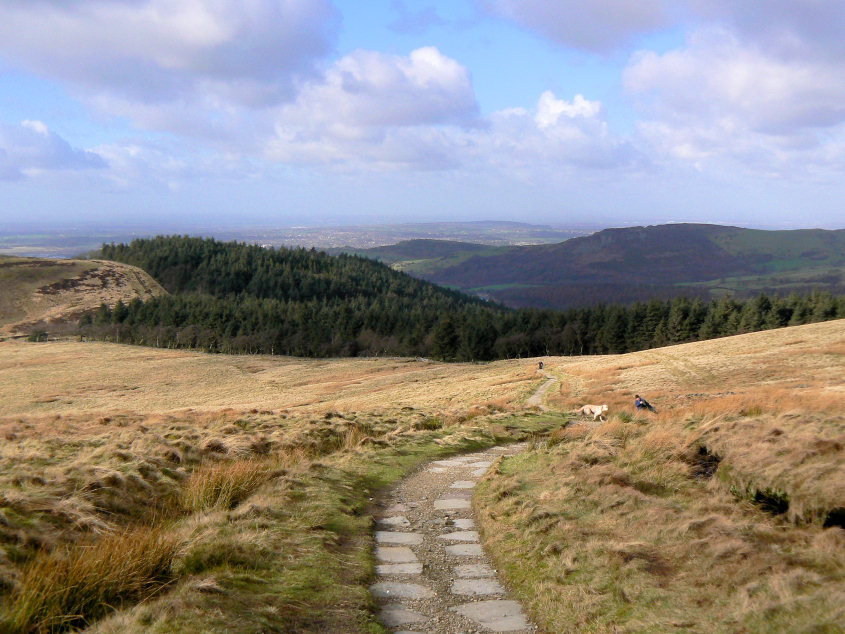 Heading towards Macclesfield Forest, Tegg's Nose behind.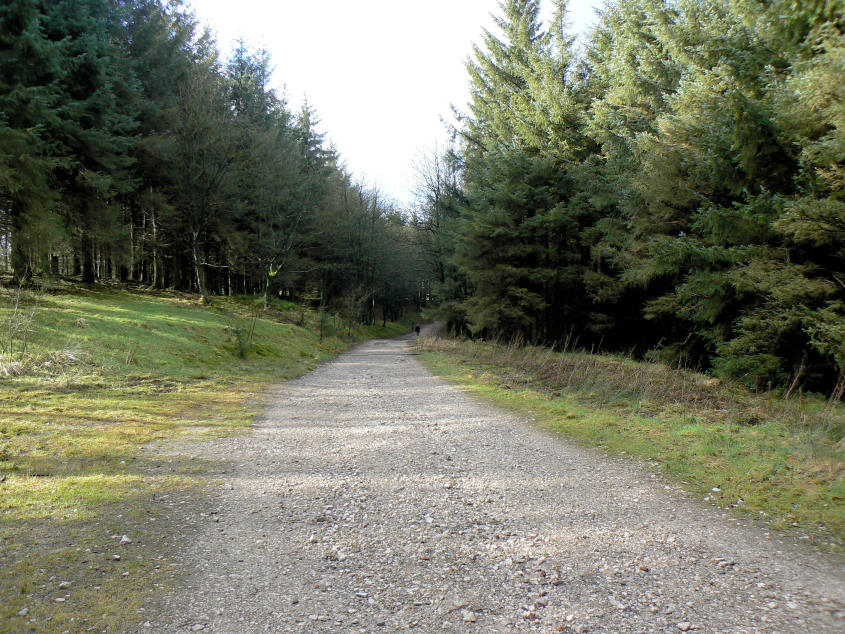 Macclesfield Forest.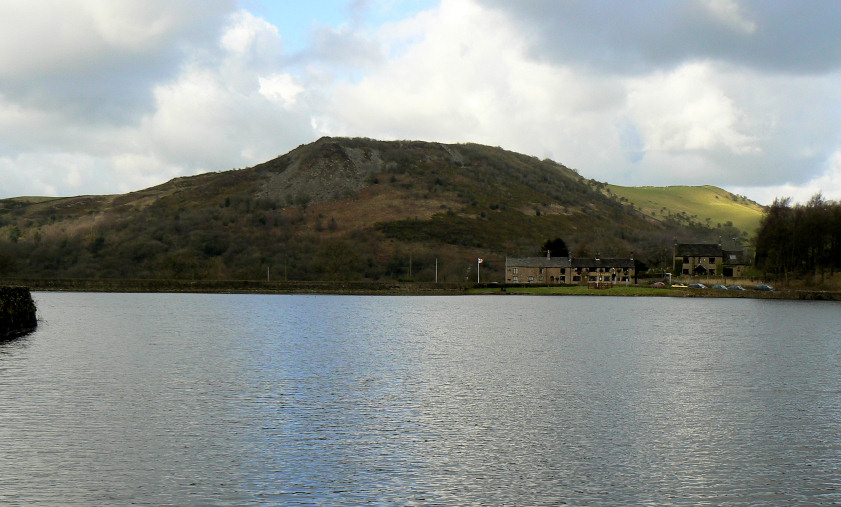 Tegg's Nose across Ridgegate Reservoir.
Reflections in Bottoms Reservoir.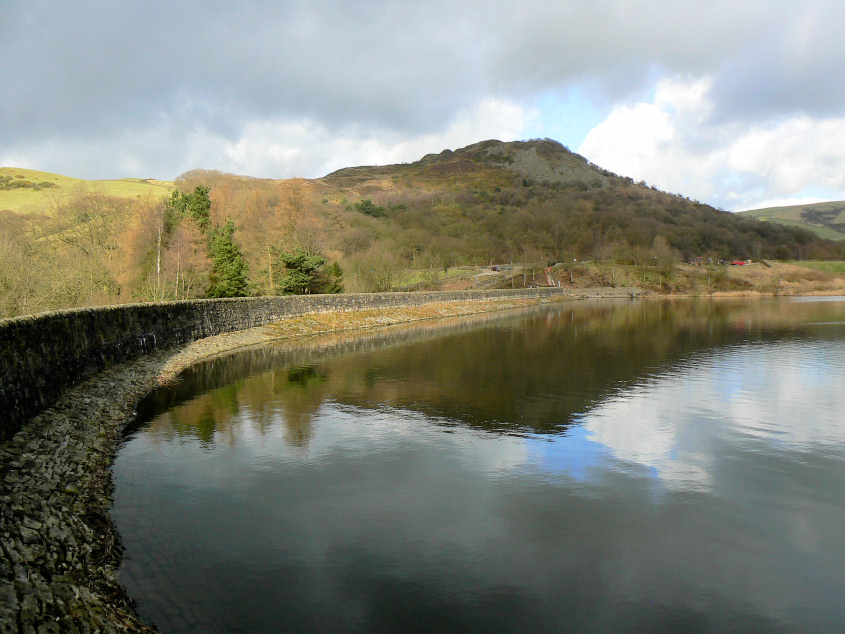 Tegg's Nose across Bottoms Reservoir.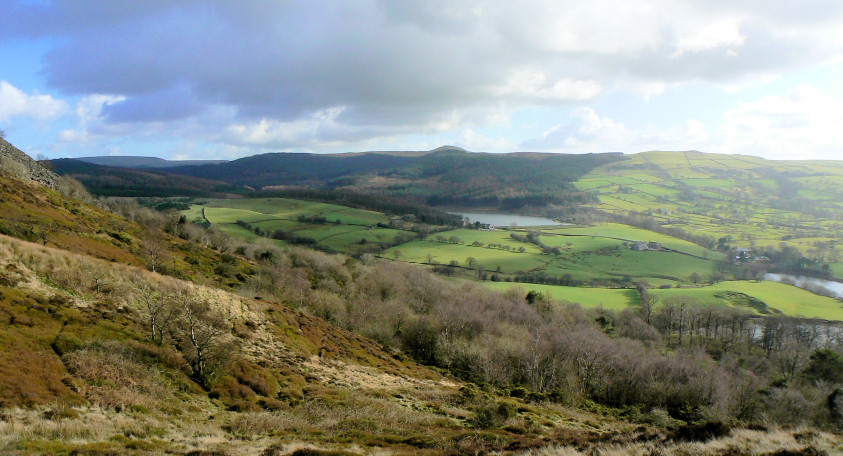 The view across to Shutlingsloe from the steep climb up Tegg's Nose.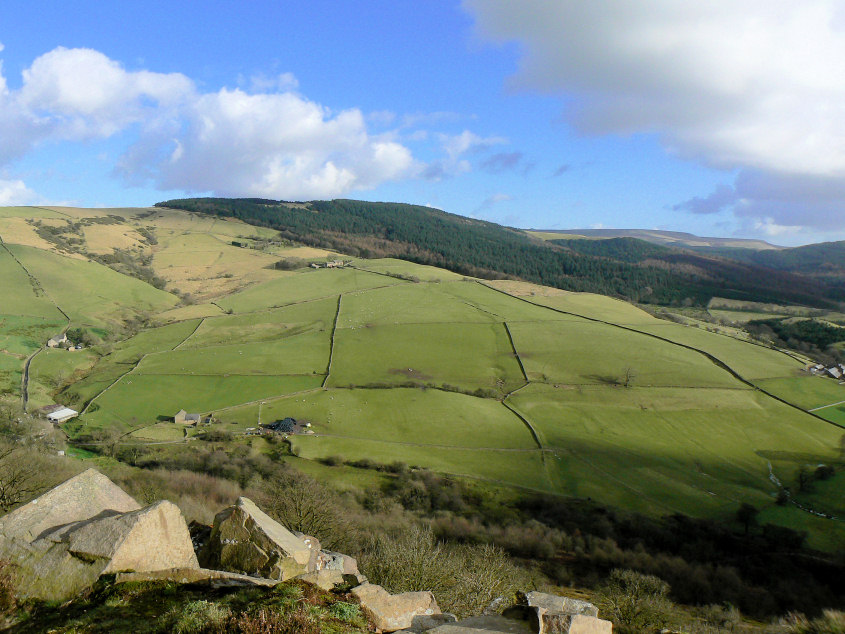 Not a bad spot for my lunch. Looking across to Macclesfield Forest from Tegg's Nose with Whetstone Ridge on the horizon.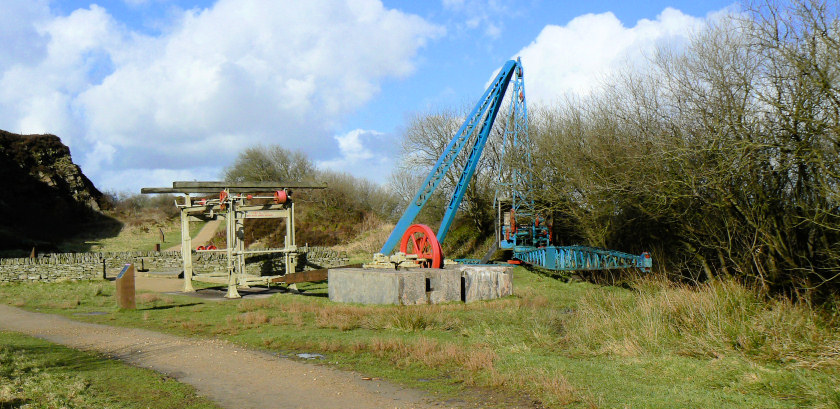 Old quarrying machines on Tegg's Nose.
Tegg's Nose.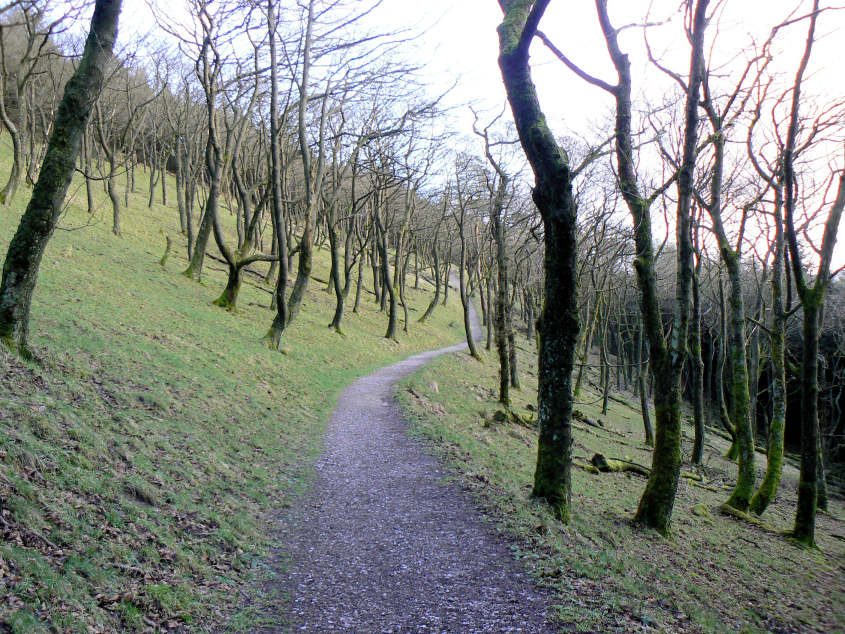 Into the Macclesfield Forest again.

The Tors, from Chapel Lane, as I exited Macclesfield Forest.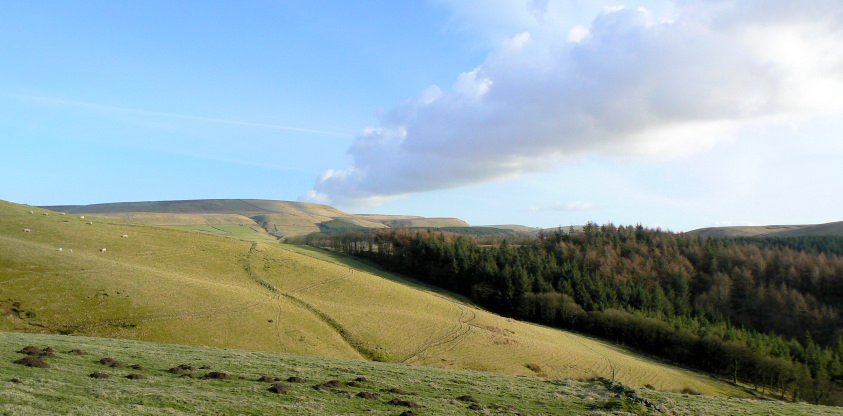 Whetstone Ridge, but it's the cloud that grabbed my attention.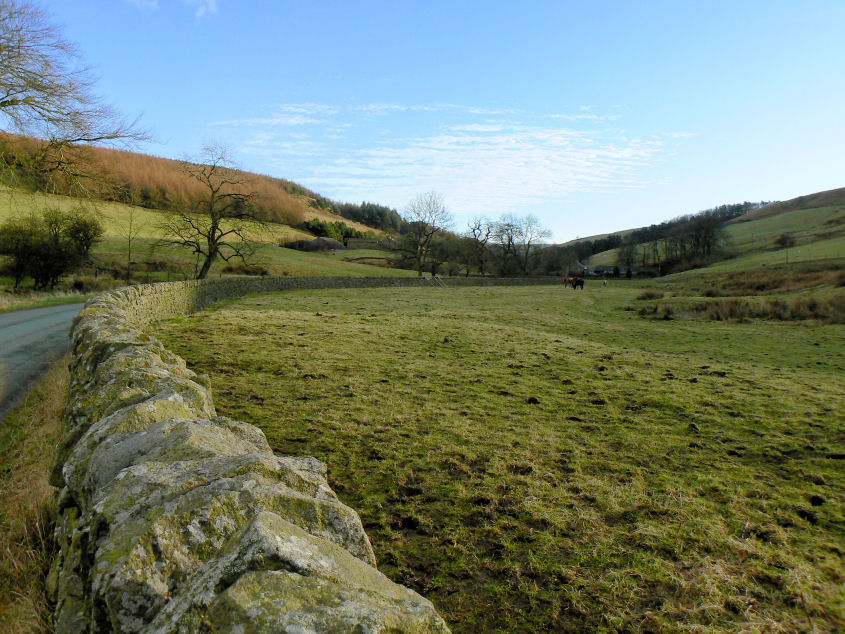 The lane back to the car park, nice and quiet and very scenic.
All pictures copyright © Peak Walker 2006-2023