Stanage Edge - Peak District Walk
Saturday 19th April 2008
I had been invited to join Steve and Lorraine for their walk along Stanage Edge this morning. The route had been chosen because there were a choice of possible return routes but as it felt, and looked, more like a winter than a spring day we opted for the shorter route and returned via the path below the edge.
Start: Dennis Knoll car park (SK 2271 8433)
Route: Dennis Knoll car park - Stanage Edge - High Neb (TP) - Stanage End - Crow Chin - Dennis Knoll car park
Distance: 4.75 miles Ascent: 197 metres Time Taken: 2 hours 30 mins
Terrain: Easy clear paths.
Weather: Grey and cold.
Pub Visited: None Ale Drunk: None

Looking to Stanage Edge from close to Dennis Knoll.

Looking in the direction of Cowper Stone.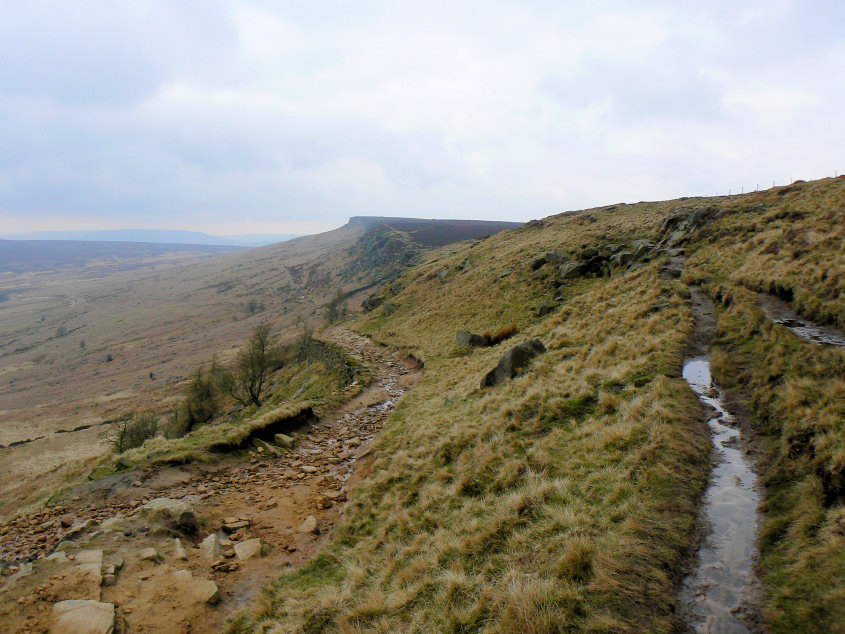 The point at which Long Causeway joins Stanage Edge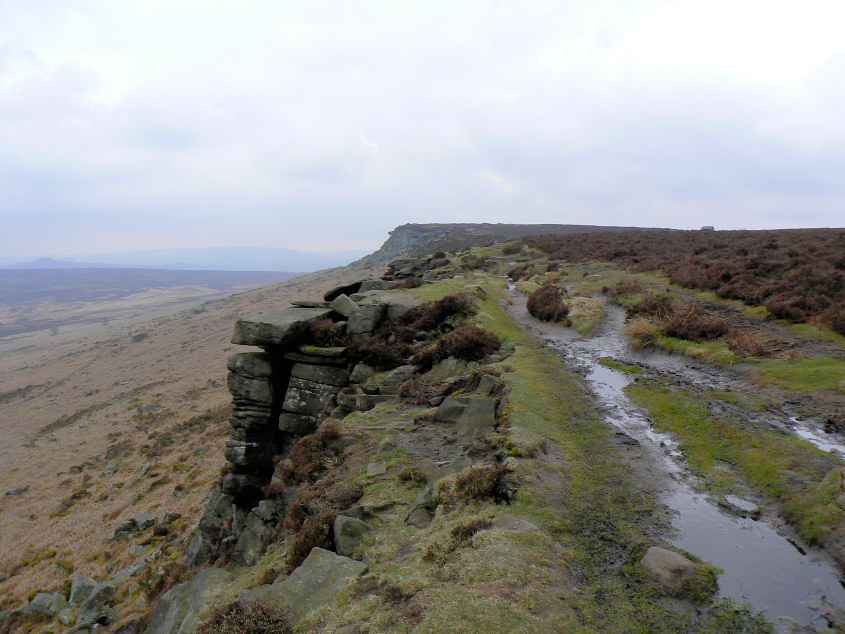 High Neb from the path along Stanage Edge.
High Neb's trig point.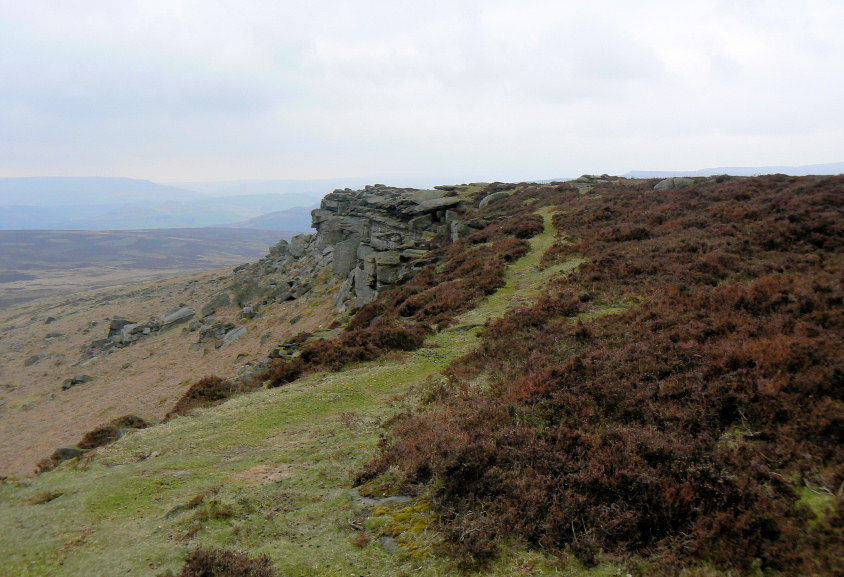 Crow Chin from High Neb.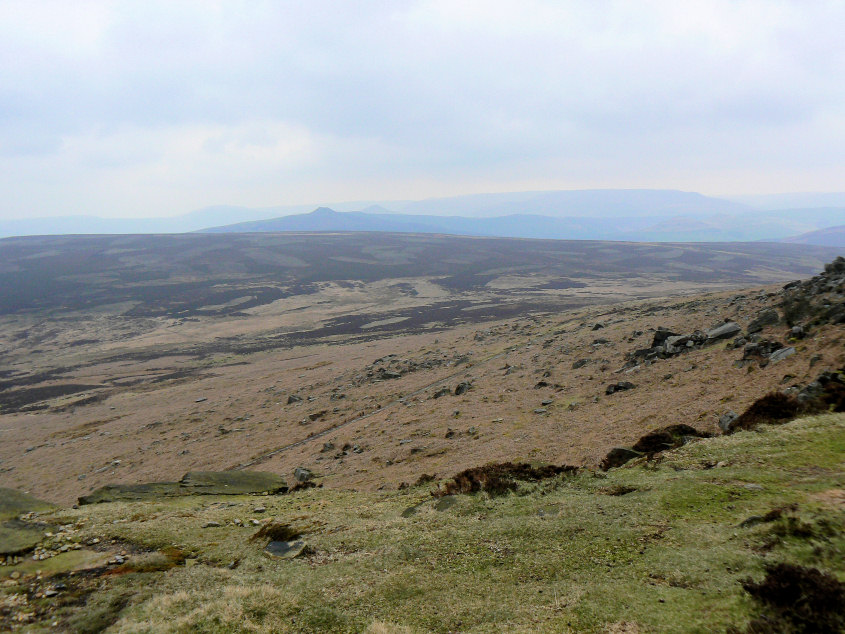 The views were very hazy. Here looking across Moscar Moor with Win Hill and Lose Hill visible in front of the Kinder plateau.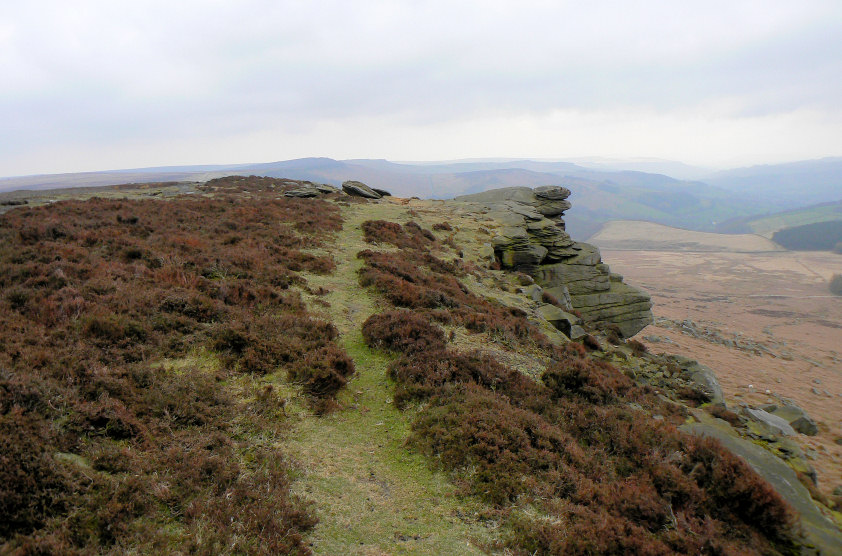 More hazy views. This time looking back along Stanage Edge with Higger Tor visible at the end of the edge.

The boundary stone that can be found at Stanage End. Lorraine has been able to establish that the WM stands for William Cameron Moore who owned Moscar Moor and parts of Bamford. The other side has WW on it which represents William Wilson who owned Hallam Moor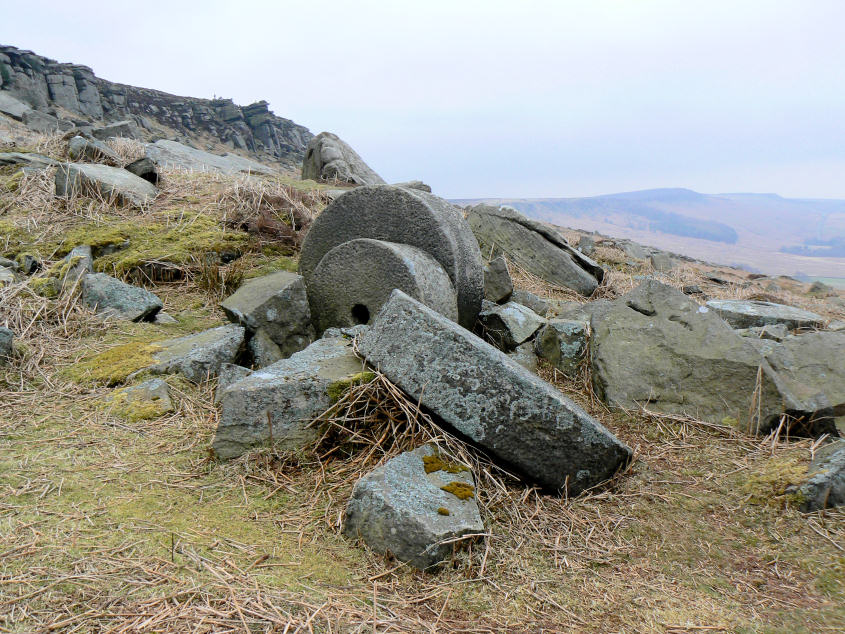 The abandoned mill stones which can be found below Stanage Edge.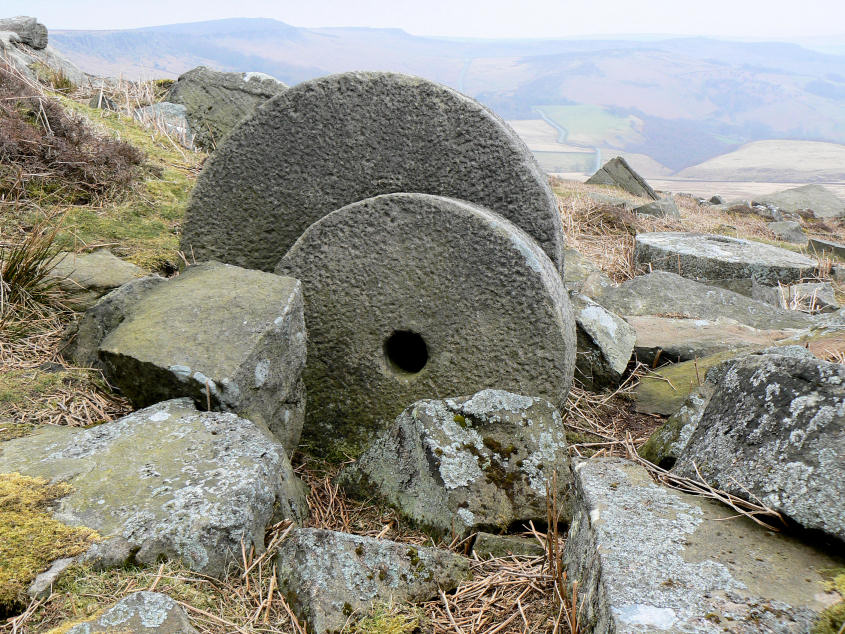 A closer look at the mill stones.
All pictures copyright © Peak Walker 2006-2023