Kinder Scout - Peak District Walk
Saturday 26th April 2008
After watching Friday morning's weather forecast for the Lakes which was for lots of rain, we abandoned our planned camping trip there so Saturday saw us heading for Edale instead of Eskdale. Not surprisingly it was busy on Mam Tor but, and this was quite a surprise. it was even busier on Kinder Scout.
Start: Edale car park (SK 1239 8529)
Route: Edale car park - Hollins Cross - Mam Tor (TP) - Rushup Edge - Brown Knoll (TP) - Noe Stool - Grindslow Knoll - Edale car park
Distance: 10.25 miles Ascent: 631 metres Time Taken: 5 hours 40 mins
Terrain: A mixture of good paths and moor land.
Weather: Sunny and warm.
Pub Visited: Nags Head, Edale Ale Drunk: Carn Brea Brewery, One and All

Back Tor and Lose Hill from the path to Hollins Cross.
Looking across to Grindslow Knoll, to be used as the route of descent at the end of the walk.
Mam Tor from Hollins Cross.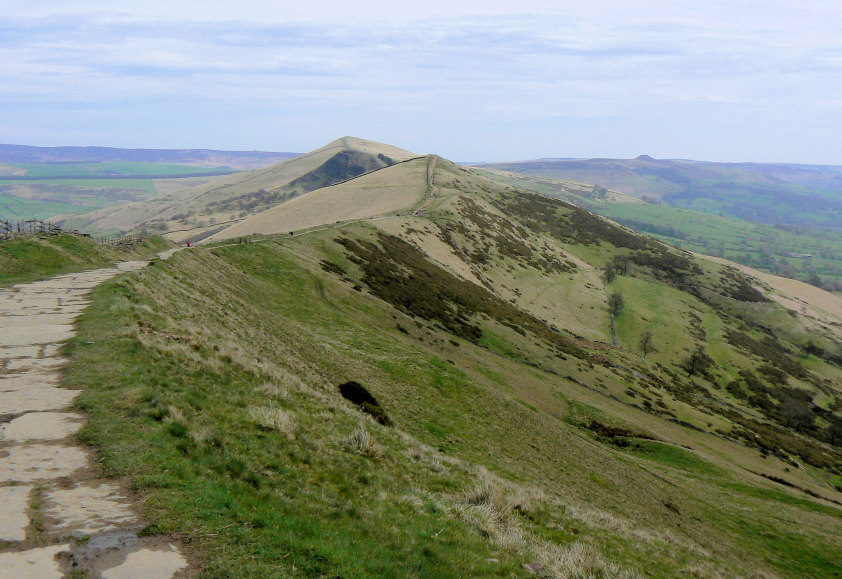 Looking along the ridge path to Lose Hill.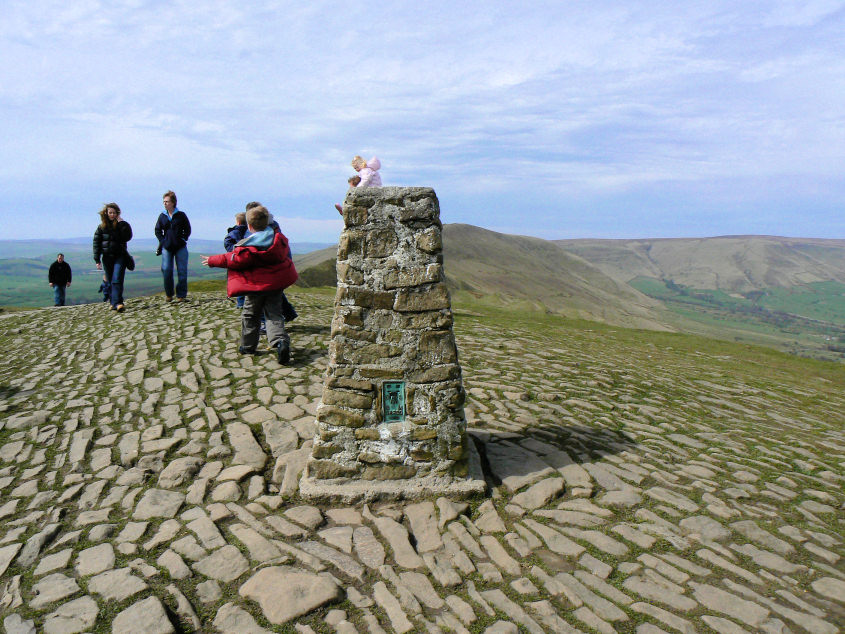 Mam Tor's summit. Visit it during the week, in term time and you will usually have it to yourself.
Winnats Pass from Mam Tor.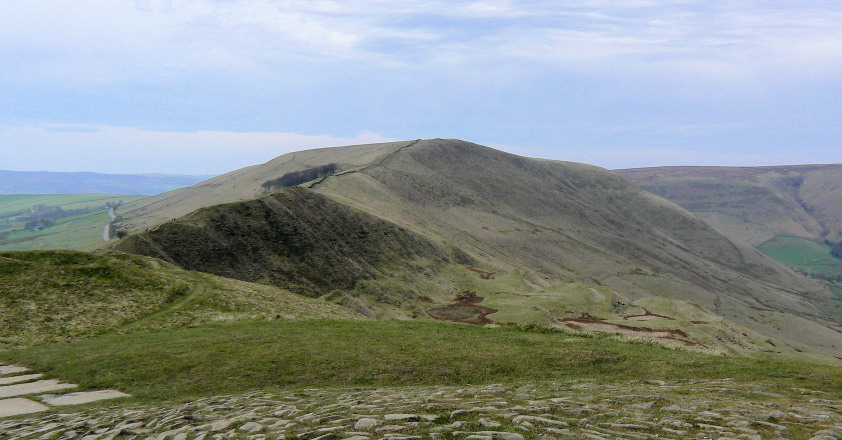 Rushup Edge from Mam Tor.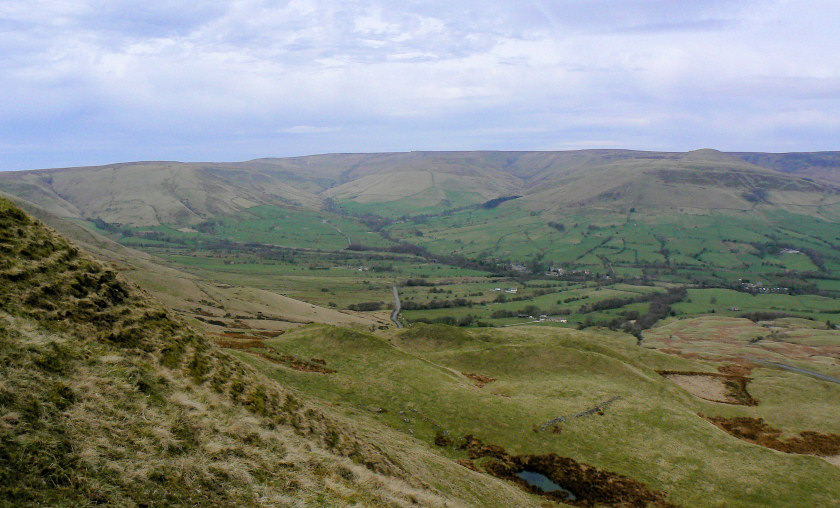 Looking across Barber Booth to Kinder Scout.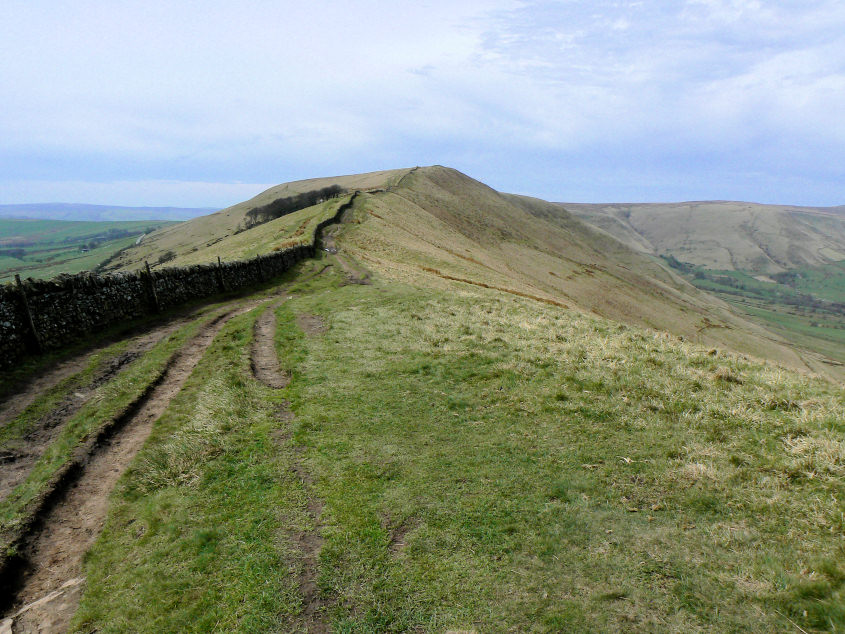 Heading along Rushup Edge to Lord's Seat.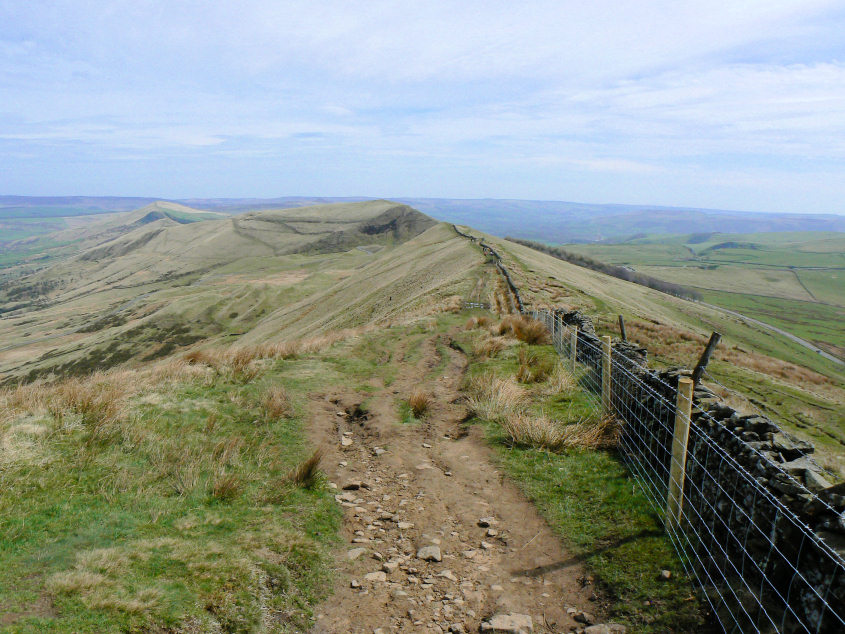 Looking back along Rushup Edge to the 'Great Ridge' from Lord's Seat. The ridge from Lose Hill to Mam Tor has been given various names in different publications but this one does seem to fit its status best.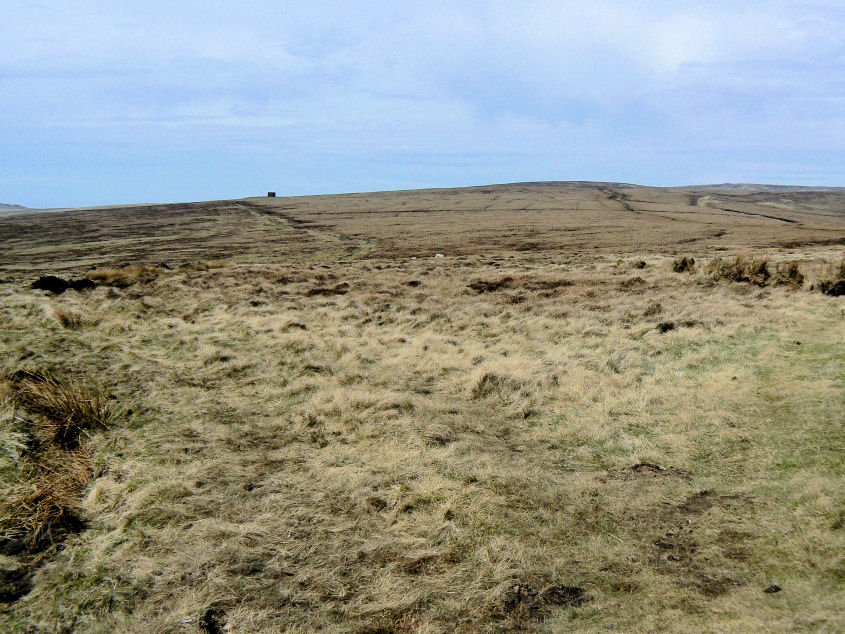 Looking across Brown Knoll with the airshaft from Gowburn Tunnel visible.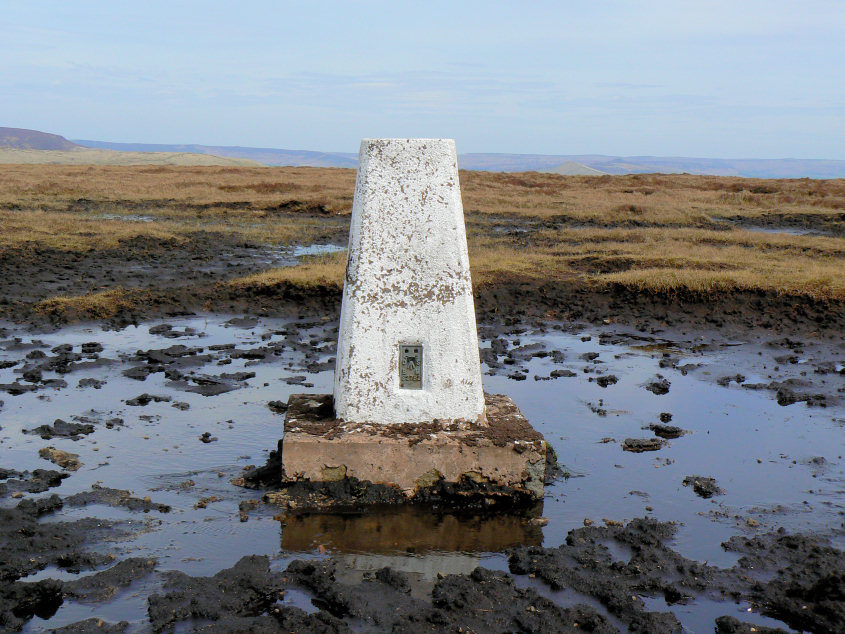 Brown Knoll's trig, surrounded by a sea of mud.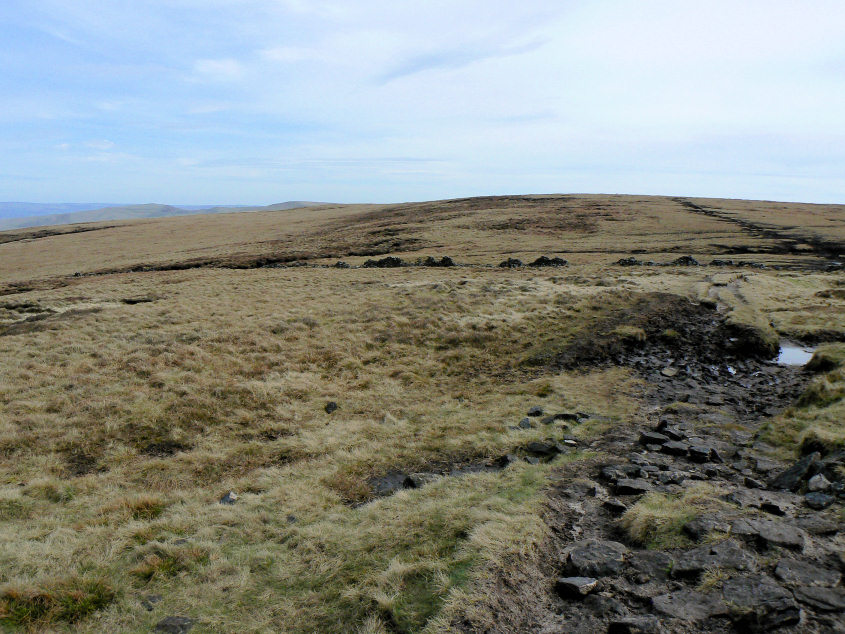 Looking back to Brown Knoll's summit.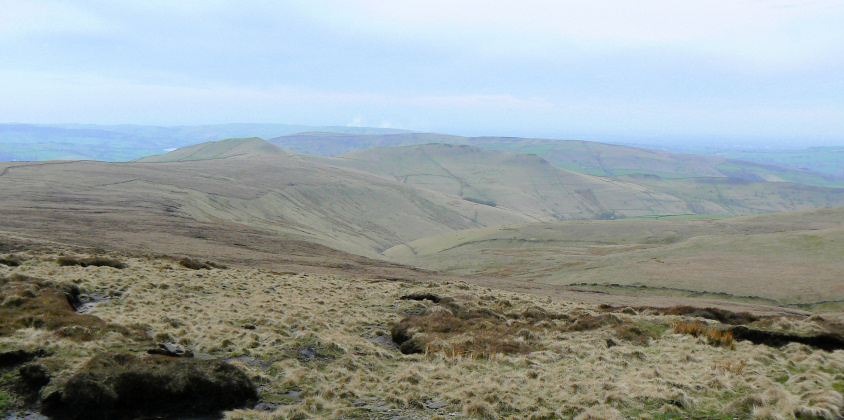 South Head (L) and Mount Famine (R).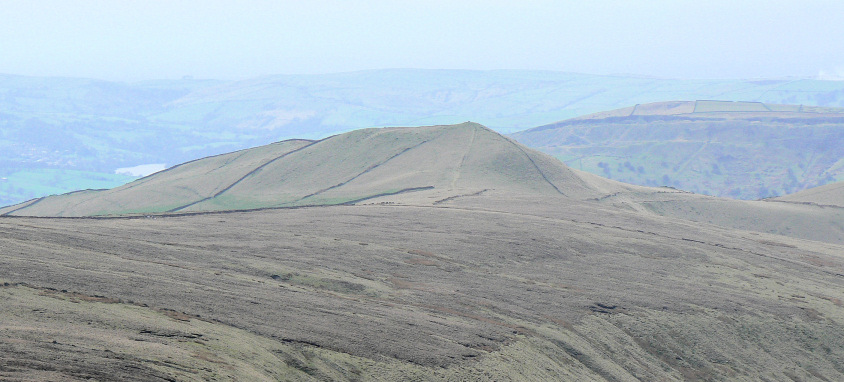 South Head.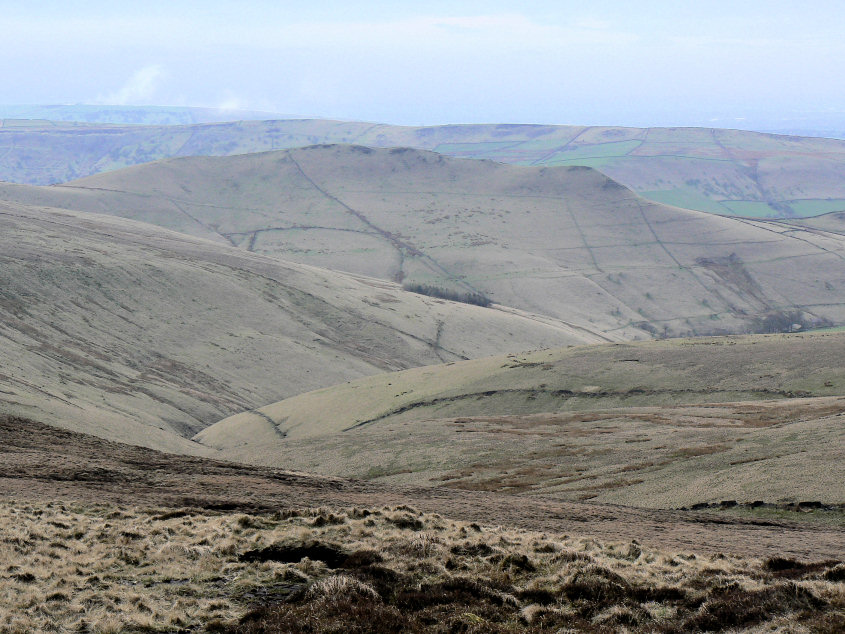 Mount Famine.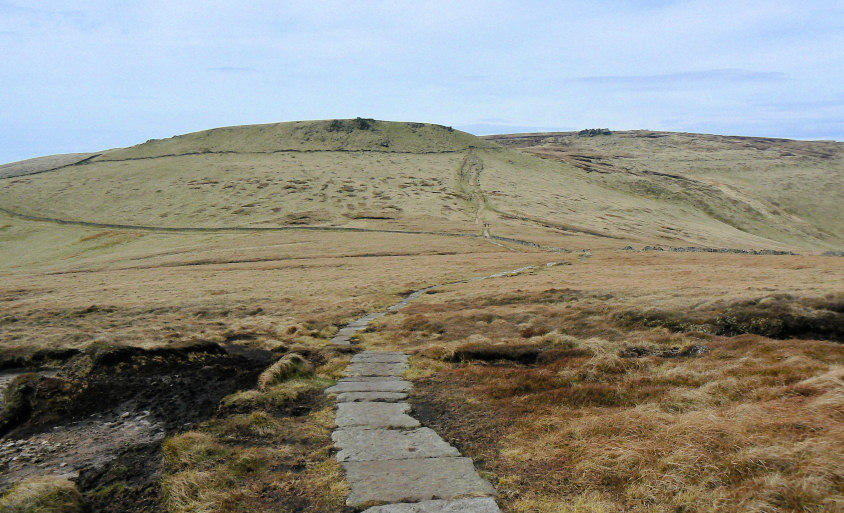 Following the slabs to the top of Jacob's Ladder and Swine's Back.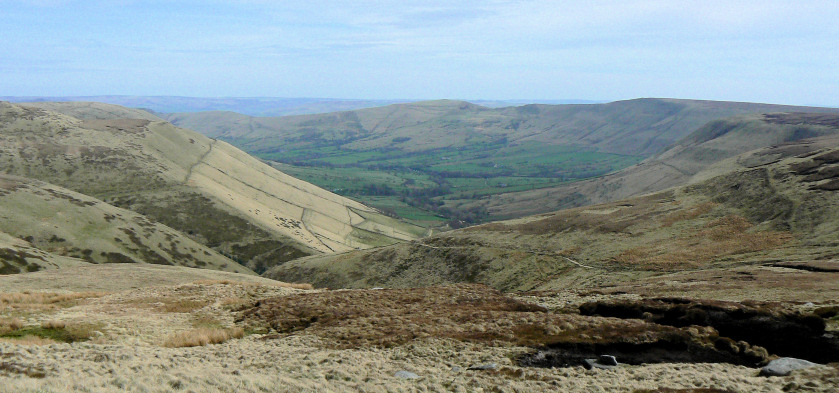 Looking down Jacob's Ladder to the Vale of Edale.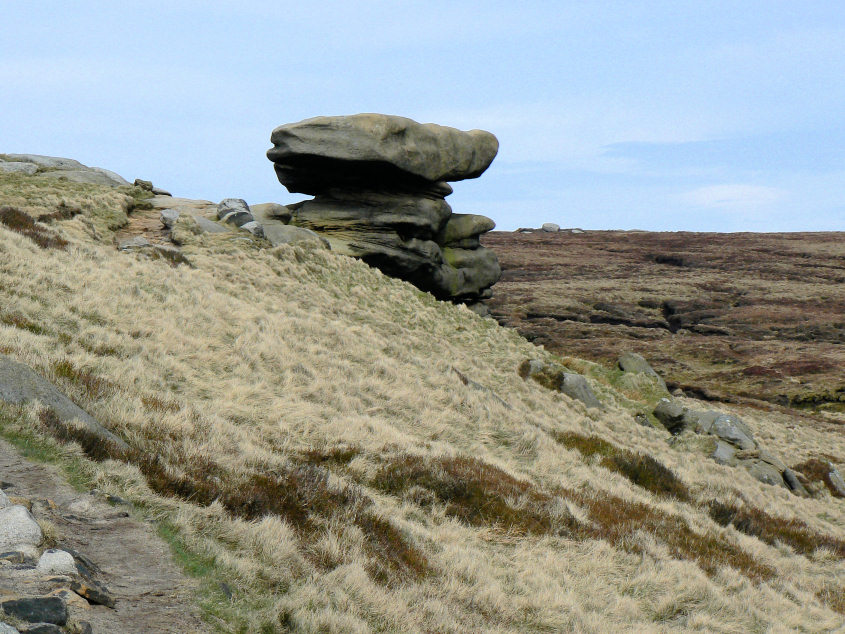 Noe Stool.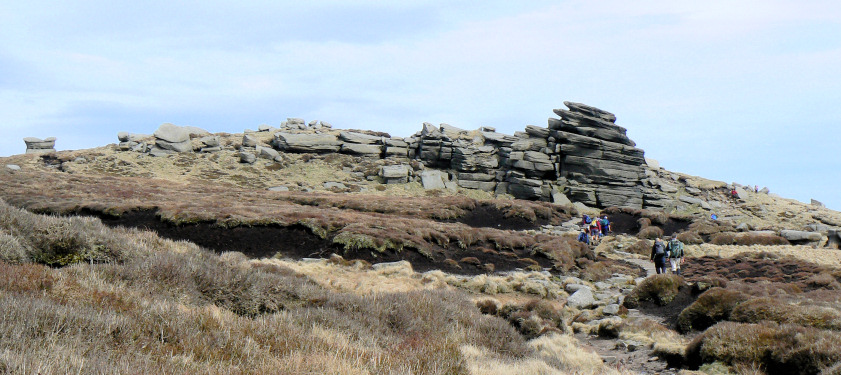 Approaching Pym Chair. Pym Chair is the rock furthest to the left of the picture.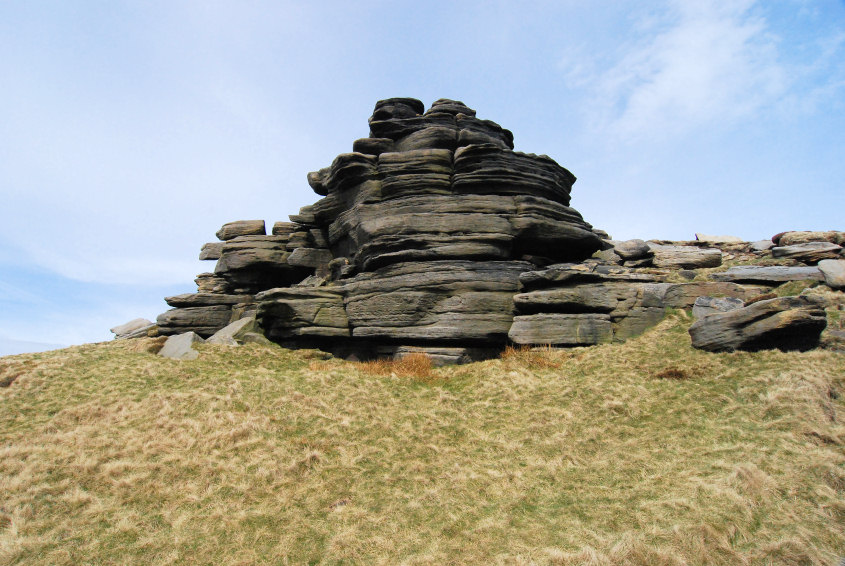 The formation of rocks known as the Pagoda.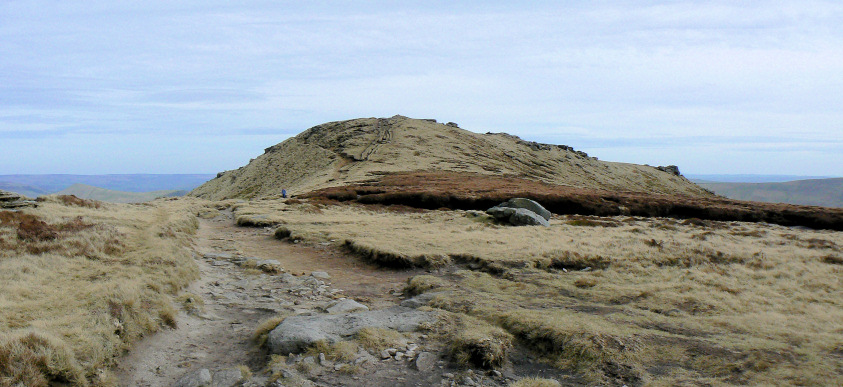 Approaching Grindlow Knoll's summit.
All pictures copyright © Peak Walker 2006-2023