Dragon's Back - Peak District Walk
Tuesday 6th May 2008
This is a walk that I have been waiting to do for months because I wanted a combination of good views and dry paths, for the climb up Chrome Hill. I was certainly rewarded for my patience.
Start: Longnor (SK 0889 6492)
Route: Longnor - Green Lane - High Wheeldon (TP) - Earl Sterndale - Dowel Dale - High Edge - Chrome Hill - Longnor
Distance: 8.75 miles Ascent: 549 metres Time Taken: 5 hours
Terrain: Mostly on good paths and quiet lanes. Some scrambling on narrow the edges on Chrome Hill.
Weather: Sunny and warm.
Pub Visited: None Ale Drunk: None

High Wheeldon, the first climb of the day, seen from the Top o' th' Edge.

The classic, but hazy, view of Chrome Hill (L) and Parkhouse Hill (R).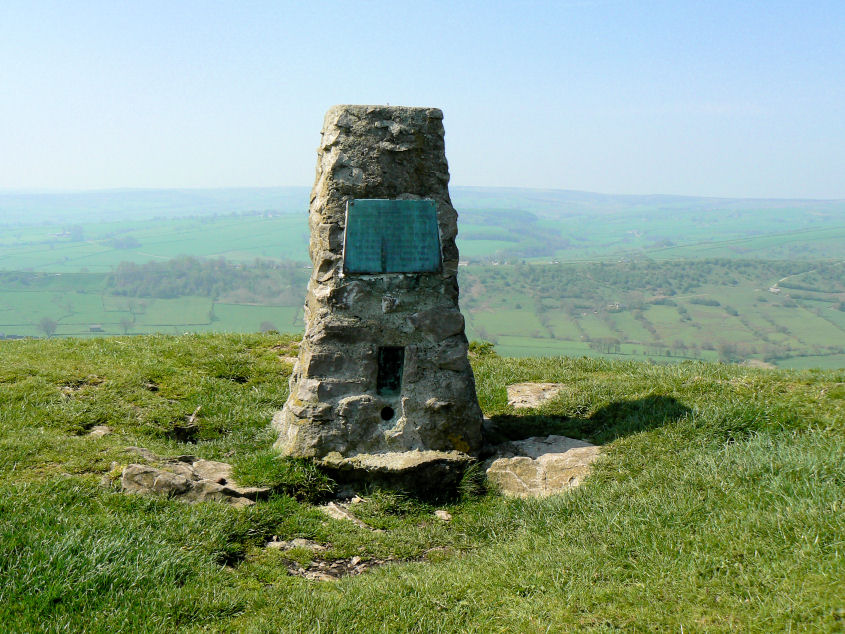 High Wheeldon's summit trig.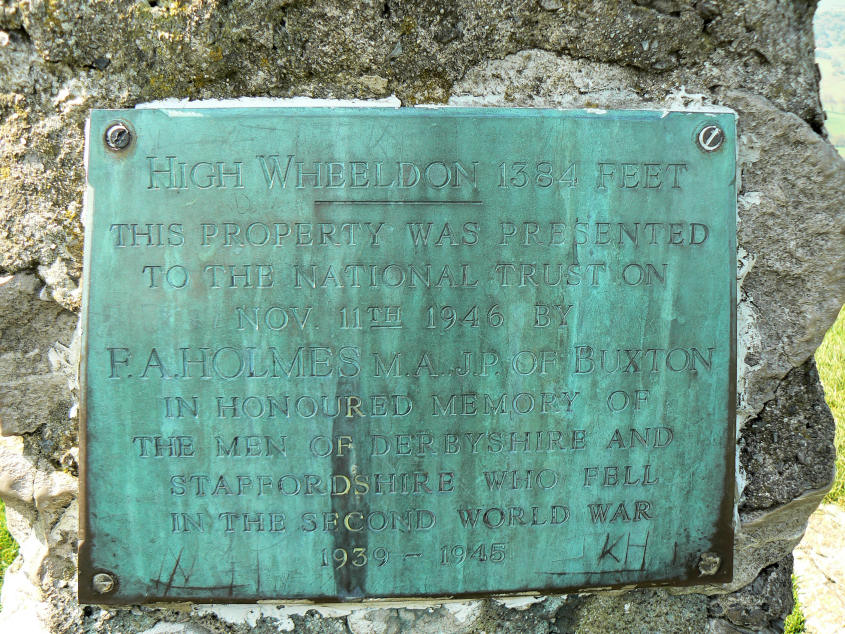 This is a National Trust property as the commemorative plaque on the trig shows.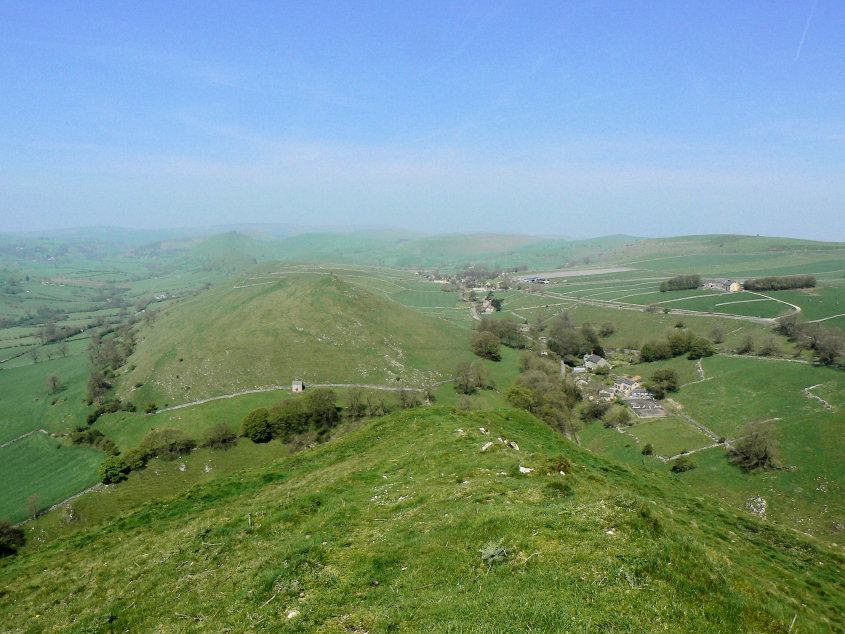 The views extend as far as Axe Edge from the top of High Wheeldon. Closer to me is Aldery Cliff with the village of Earl Sterndale to its right.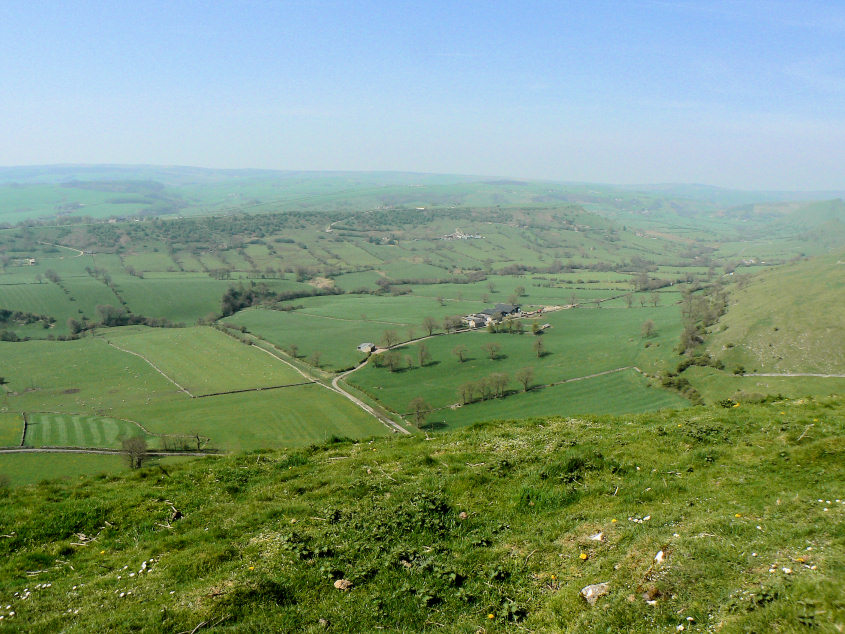 Looking across to the ridge which is Top o' th' Edge.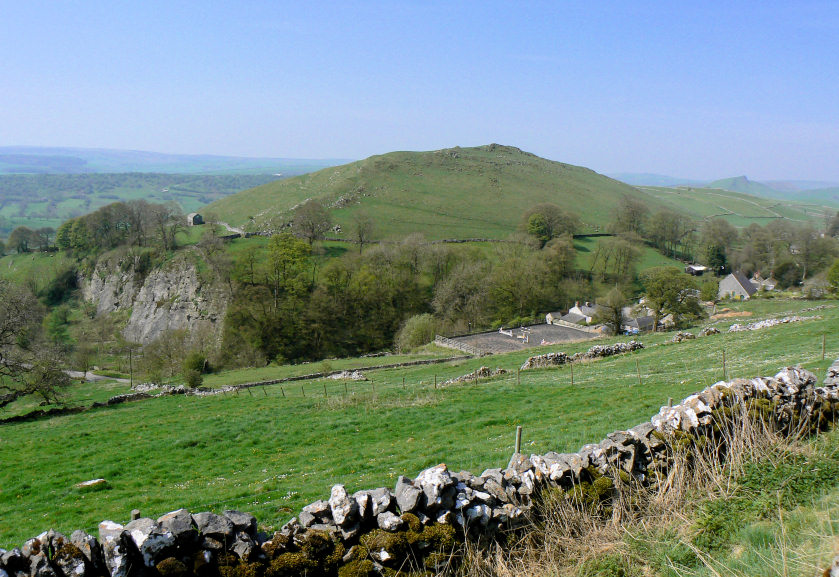 Aldery Cliff from the lane into Earl Sterndale. If you have the choice take the higher road into/from the village, the views are much better and the climb to High Wheeldon is much easier.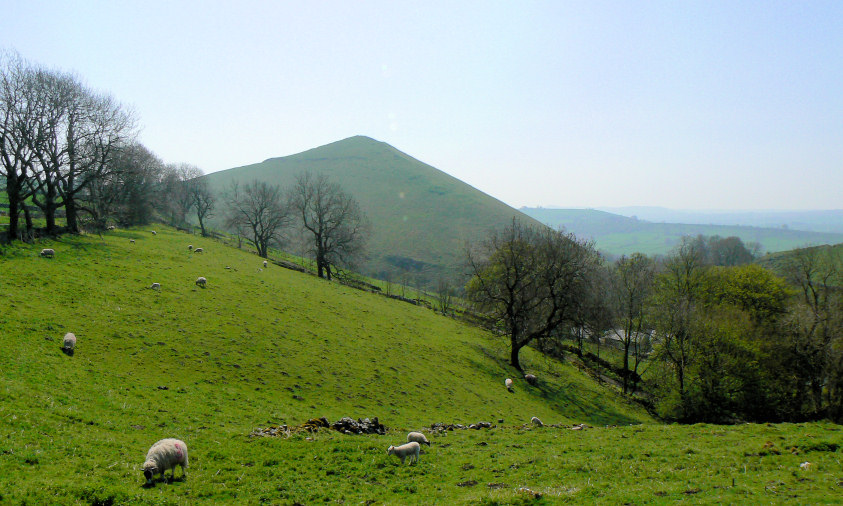 High Wheeldon. It looks much steeper, from this angle, than it felt to climb it.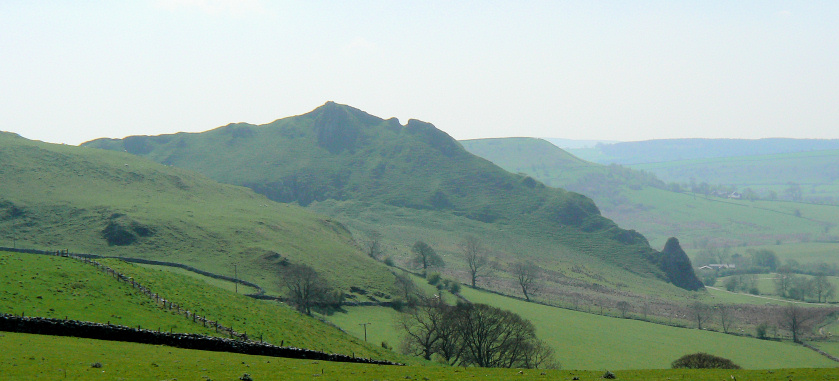 Parkhouse Hill. With the rock known as Sugarloaf clearly visible at the foot of the hill.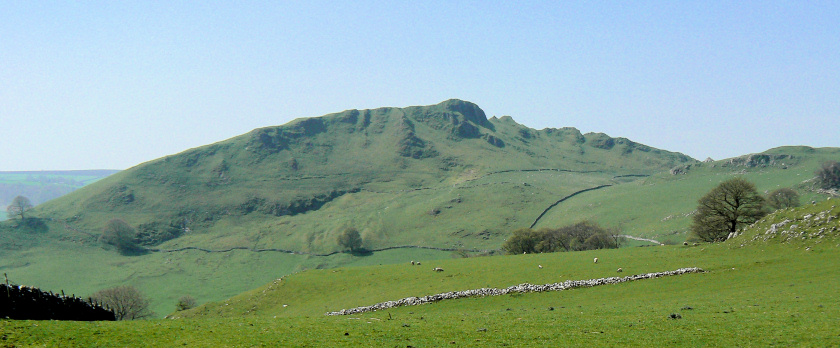 Chrome Hill or as it is more popularly known Dragon's Back. Easy to see why from this angle.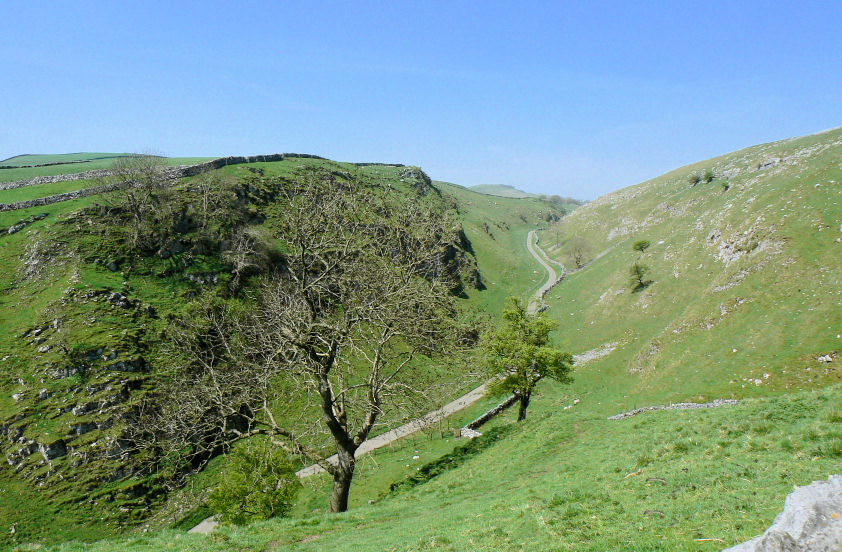 Dowel Dale.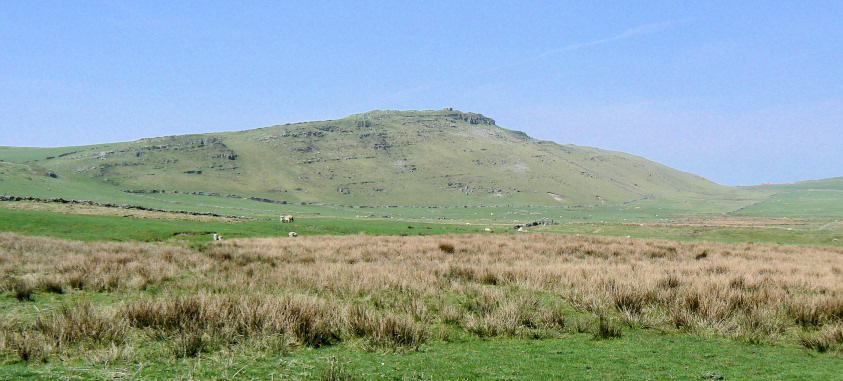 Looking across to High Edge, from the top of Dowel Dale. This was planned as my second summit of the day.

Two mums keep a close eye on me. I gave them a wide berth in order not to spook them.

Looking across High Edge Raceway, to Axe Edge, from the foot of High Edge.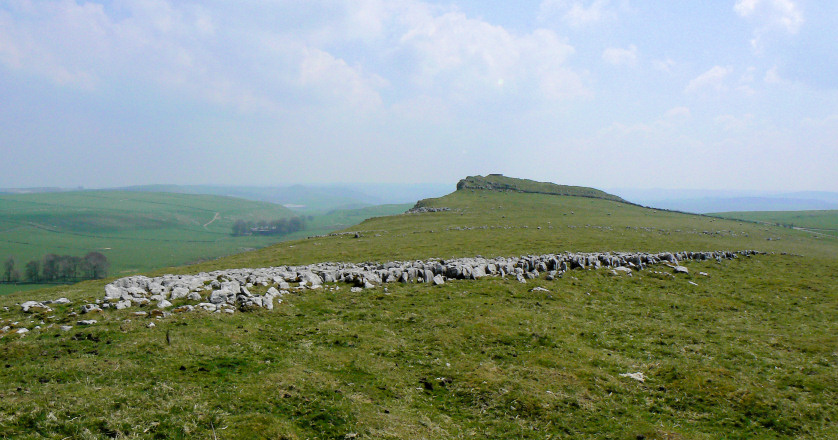 Looking across the limestone pavement to High Edge's summit. The limestone pavement isn't marked on the map so I was quite surprised to see it. I couldn't actually access the summit as it was fenced off, despite this being access land. I didn't fancy scrambling over barbed wire twice.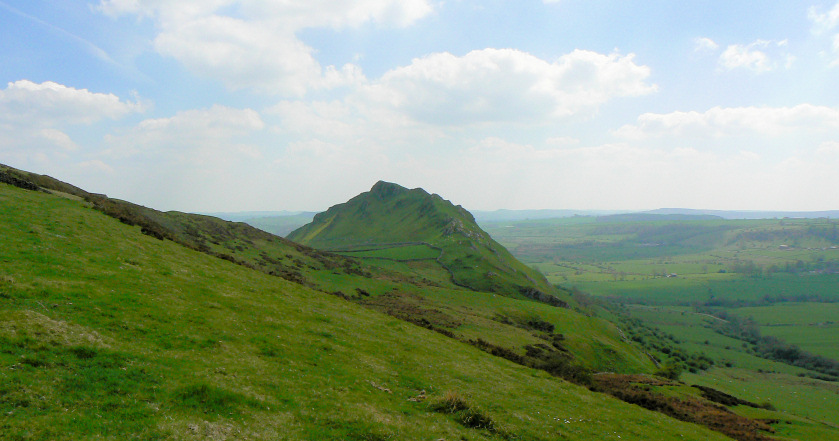 Heading along the concessionary path towards Chrome Hill.
A closer view. The route goes up the ridge and whilst in places it does require hands it's quite safe if you take it steady.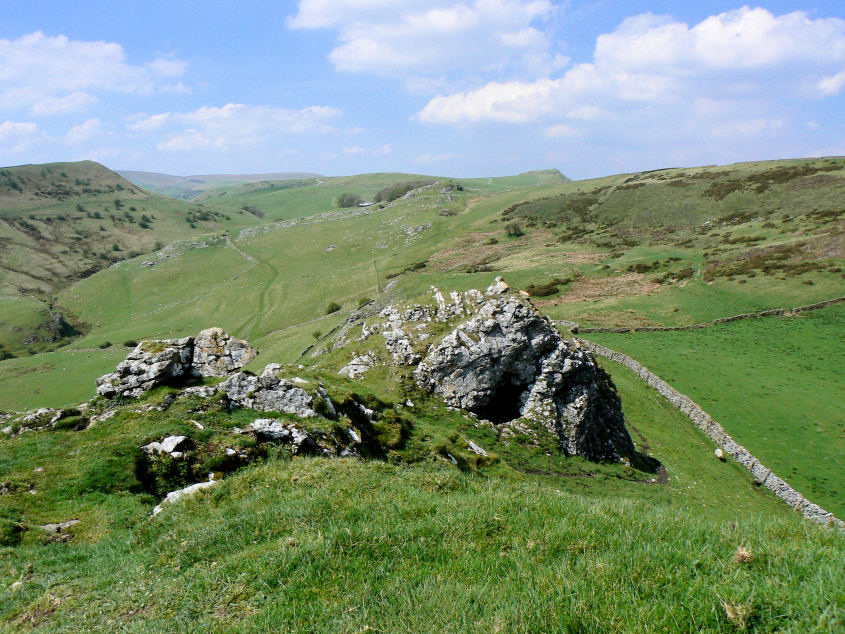 Starting up the Dragon's Back and looking back to High Edge, the pointed hill left of centre.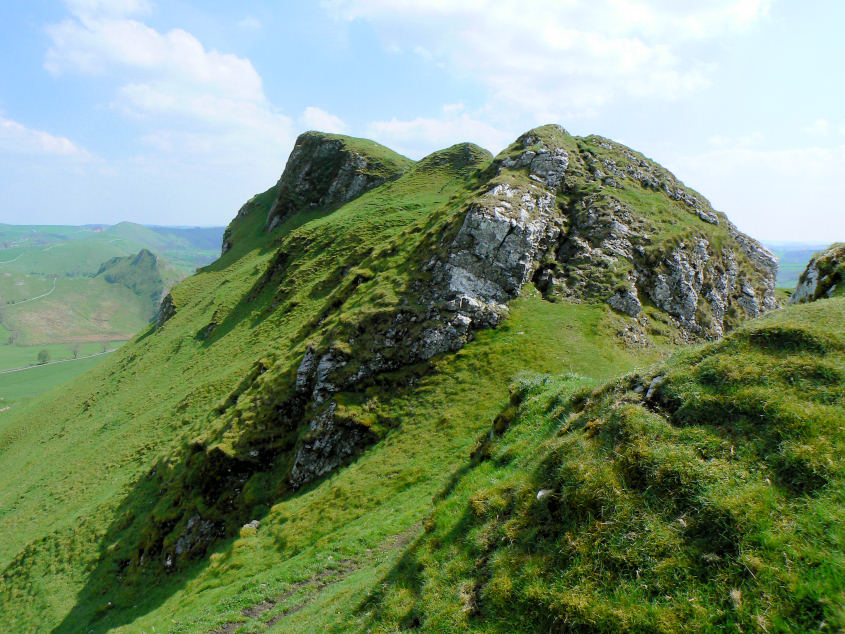 Approaching Chrome Hill's summit.
The natural arch on Chrome Hill. Whilst lying down to take this shot I caught my wide-angle lens against a rock which gave me a few moments of panic whilst I checked I hadn't cracked or chipped it.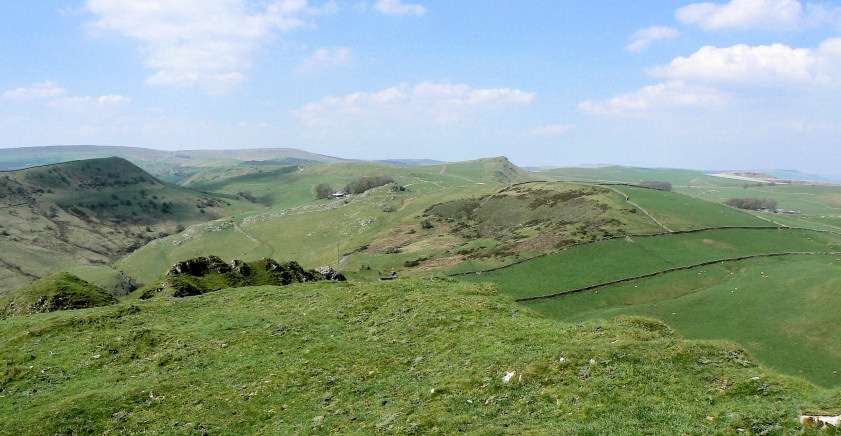 Looking back to High Edge from the summit.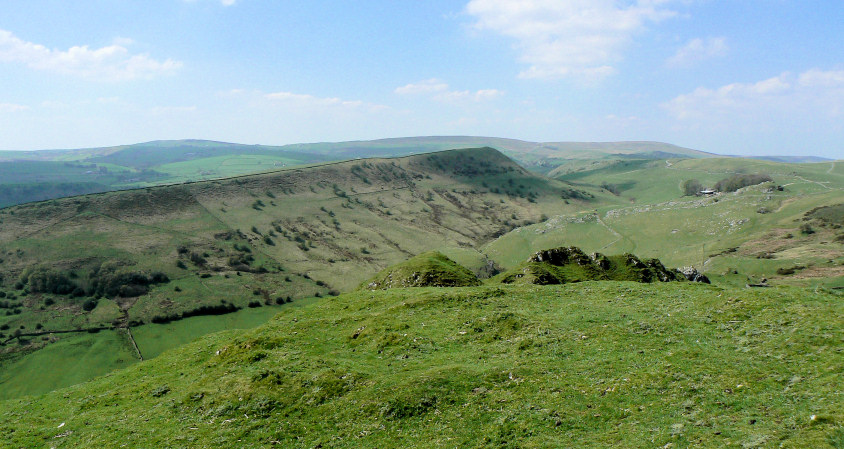 Moving round and looking across Hollins Hill to Axe Edge.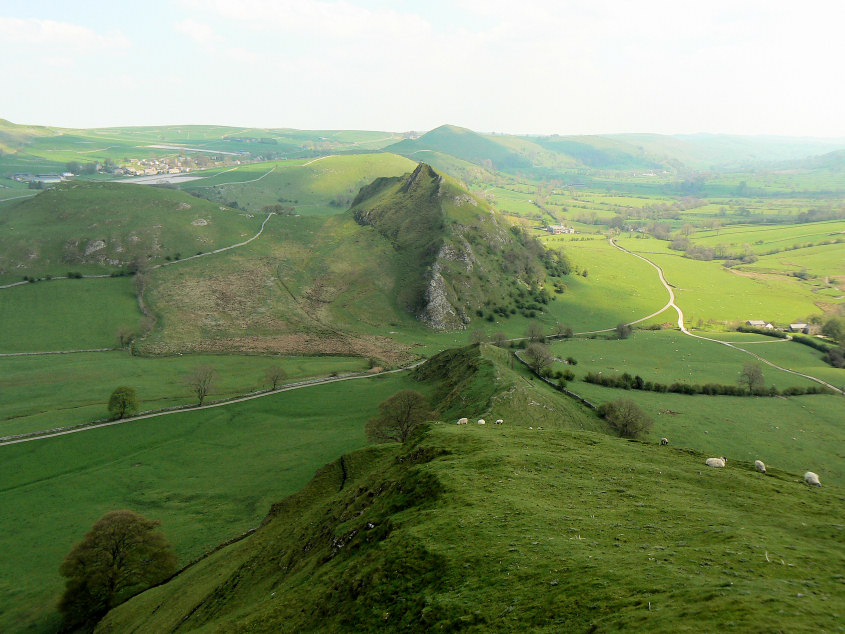 Parkhouse Hill, opposite Chrome Hill, taken as I start to head down from the summit.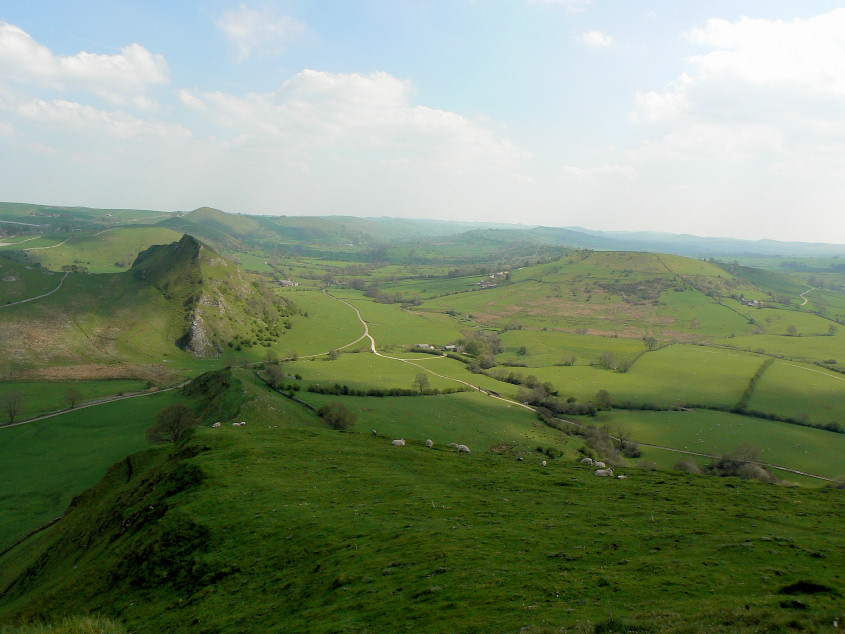 Looking across the Upper Dove Valley from Chrome Hill.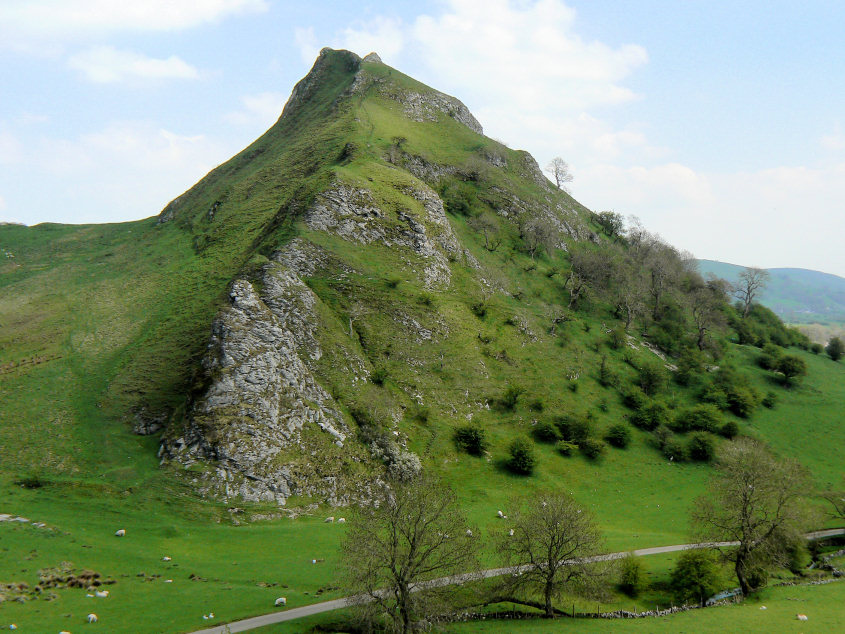 A closer look at Parkhouse Hill. Compared to Chrome Hill it has much narrower ridge and summit so it can wait for another day, when I have some company.
Sugarloaf, at the foot of Parkhouse Hill.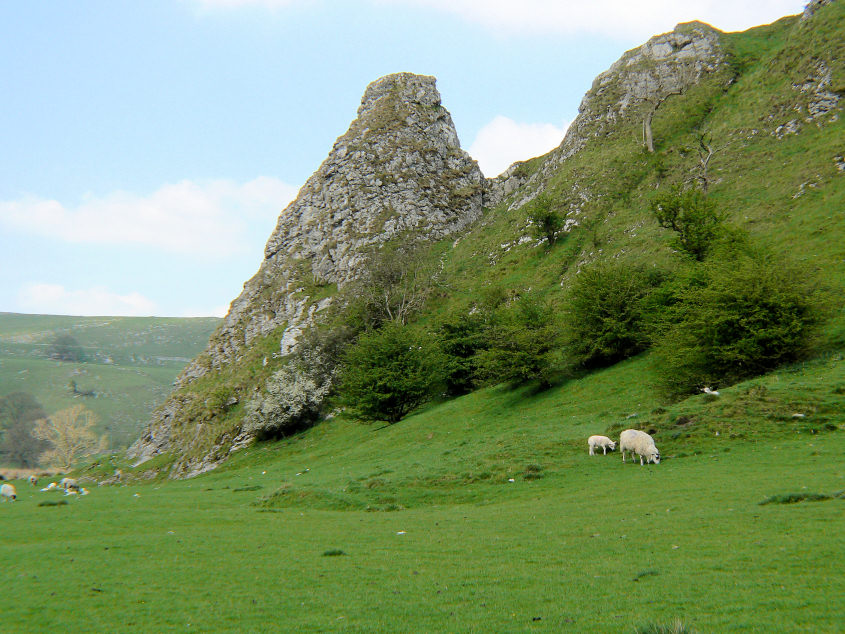 Sugarloaf, again.
All pictures copyright © Peak Walker 2006-2023