The Pike - Lake District Walk
Sunday 11th May 2008
Today we opted for a less frequented part of the Lake District, and had the fells to ourselves as we saw and passed no-one all day. It was a hot day with limited views, due to the thick heat haze, but we were grateful to not get caught in the thunderstorm which we could hear rumbling in the distance during the second half of the walk.
Start: Woodend Bridge (SD 1789 9630)
Route: Woodend Bridge - Hesk Fell (232) - The Pike (233) - Holehouse Bridge - Bigert (234) - Whitfell (235) - Stainton Pike (236) - Yoadcastle (237) - Woodend Bridge
Distance: 8.5 miles Ascent: 771 metres Time Taken: 5 hours 50 mins
Terrain: Mostly moor land with some faint paths in places.
Weather: Hot with a thick heat hazy.
Pub Visited: George IV, Eskdale Green Ale Drunk: Jennings Cumberland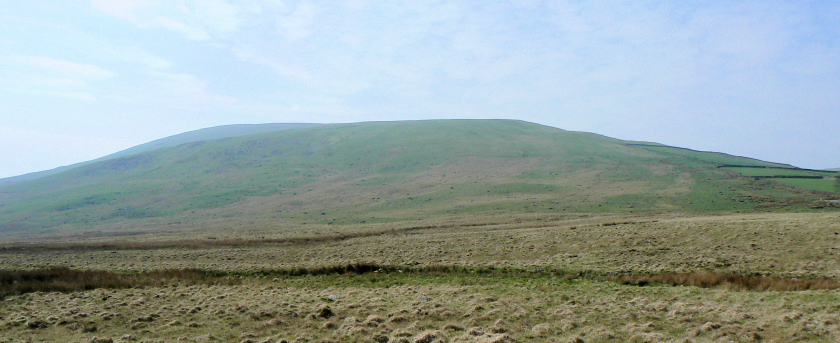 Hesk Fell from the spot where we left the car.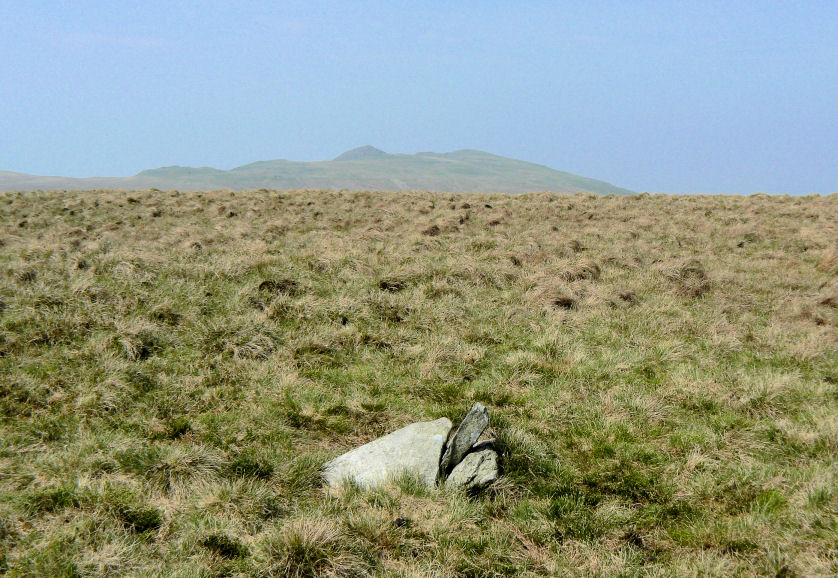 Hesk Fell's summit with a hazy view towards Yoadcastle and Woodend Height.

Heading towards The Pike.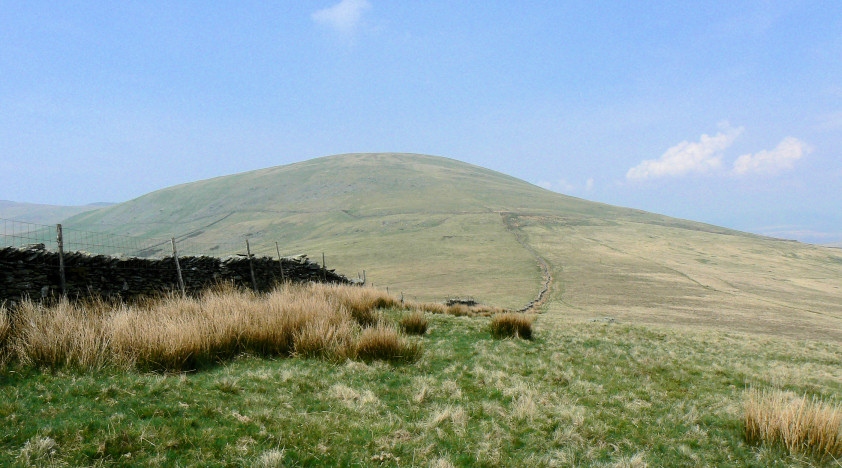 Looking back to Hesk Fell from the path to The Pike's summit.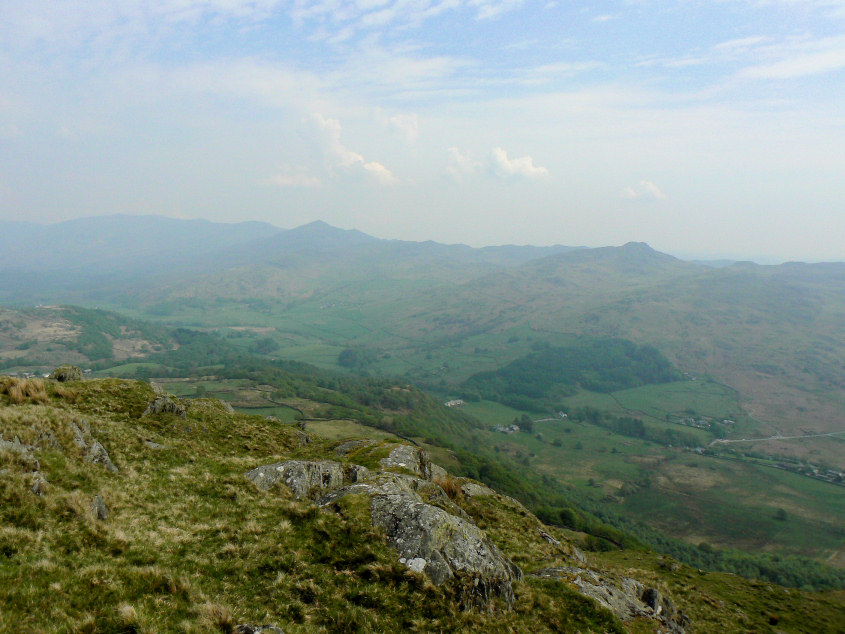 Through the thick heat haze Stickle Pike and Caw are barely visible from The Pike's summit.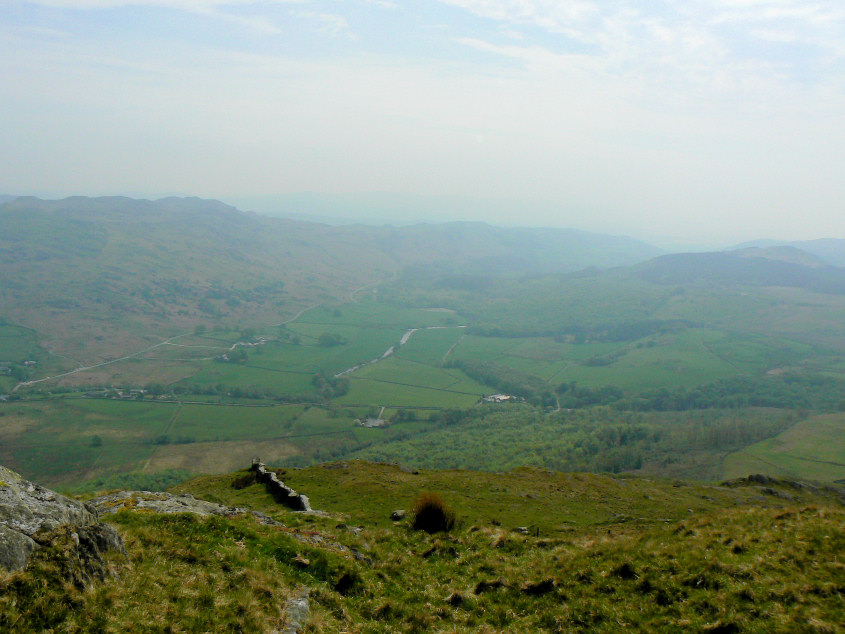 Looking down an equally hazy Duddon Valley from the same place.
Bigert and Whitfell seen across Holehouse Gill.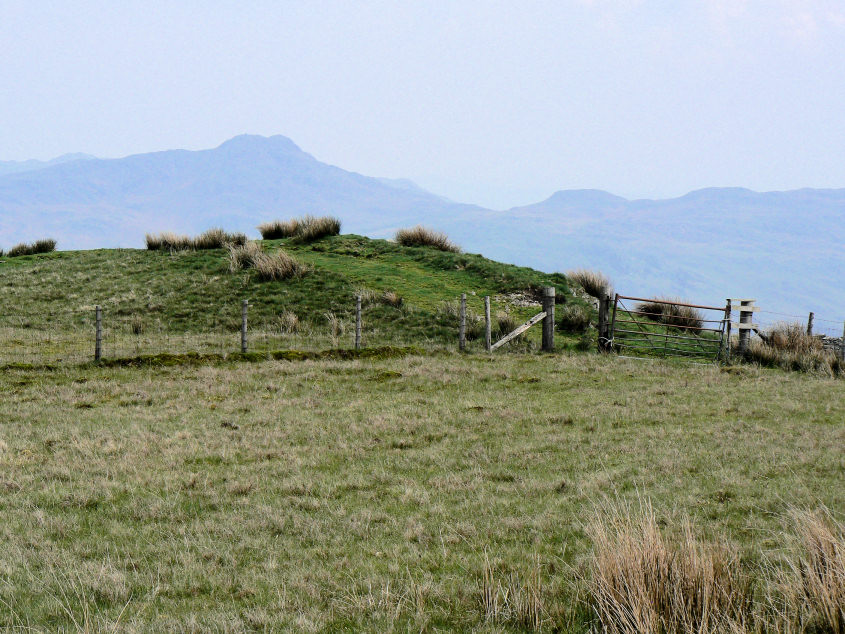 Bigert's rather indistinct summit.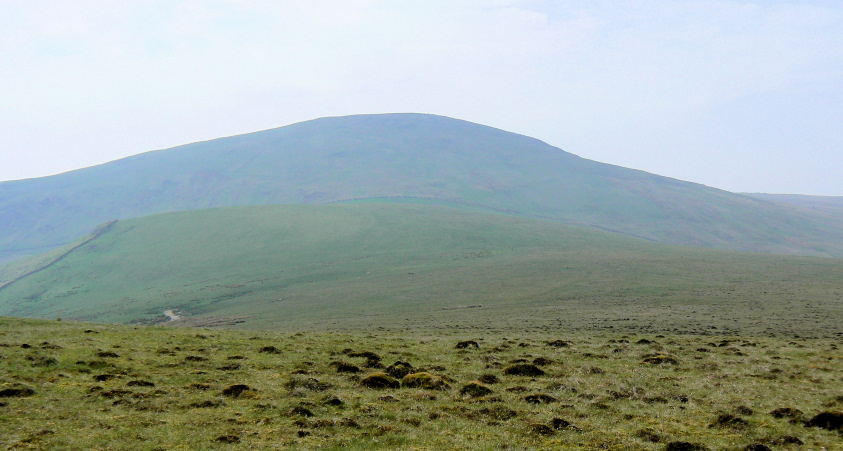 Looking across Bigertmire Pasture to Whitfell from our lunch spot close to Bigert's summit.
Whitfell's summit cairn and trig point.

Stainton Pike, Yoadcastle and White Pike from Whitfell.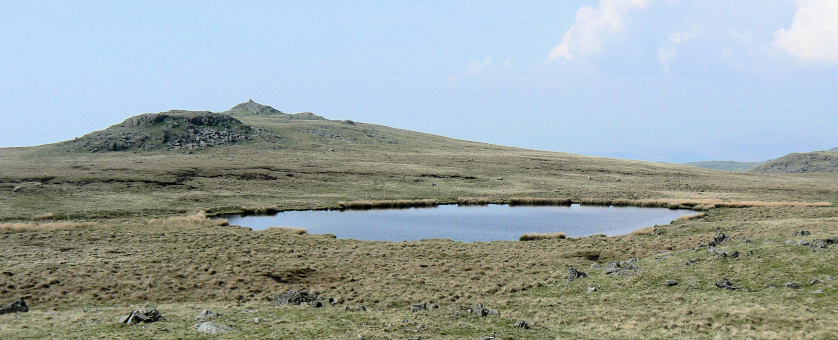 Stainton Pike seen across Holehouse Tarn.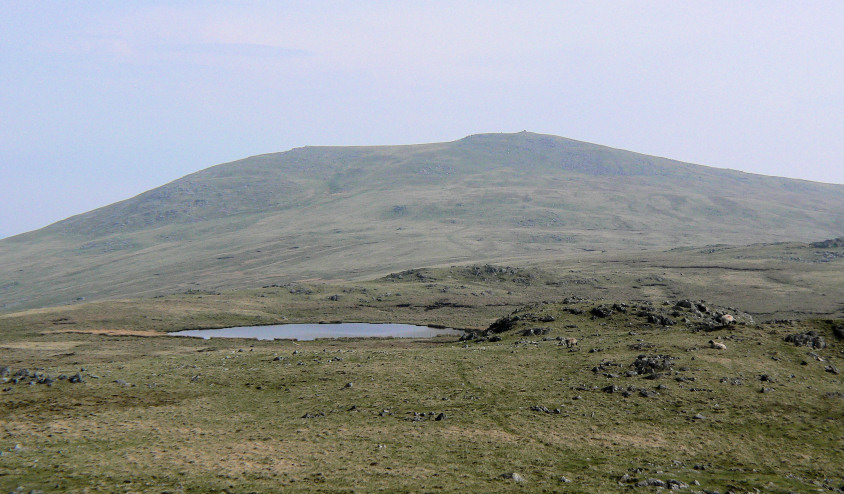 Looking back to Whitfell.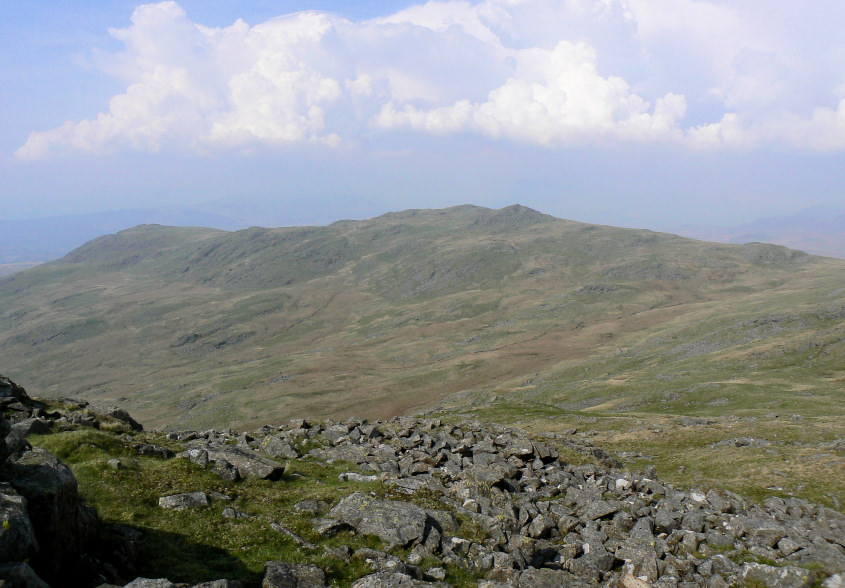 Yoadcastle and White Pike from Stainton Pike.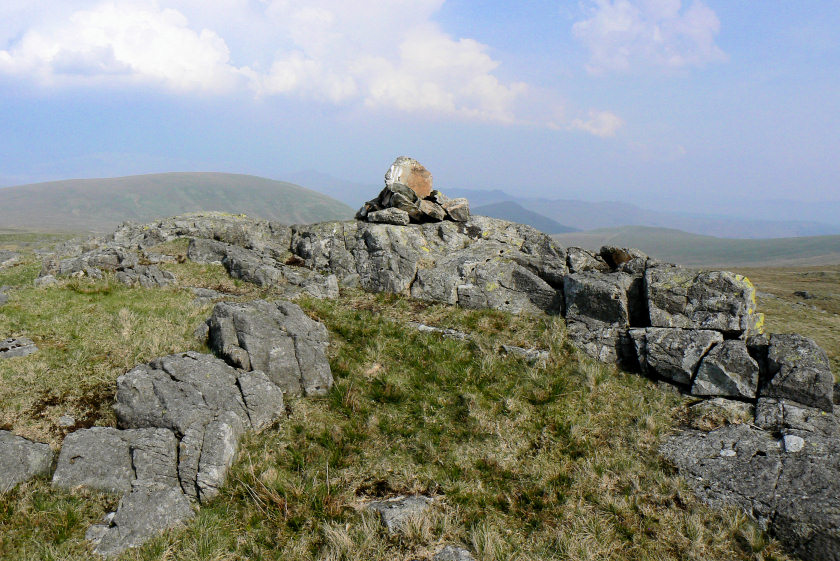 Yoadcastle's summit.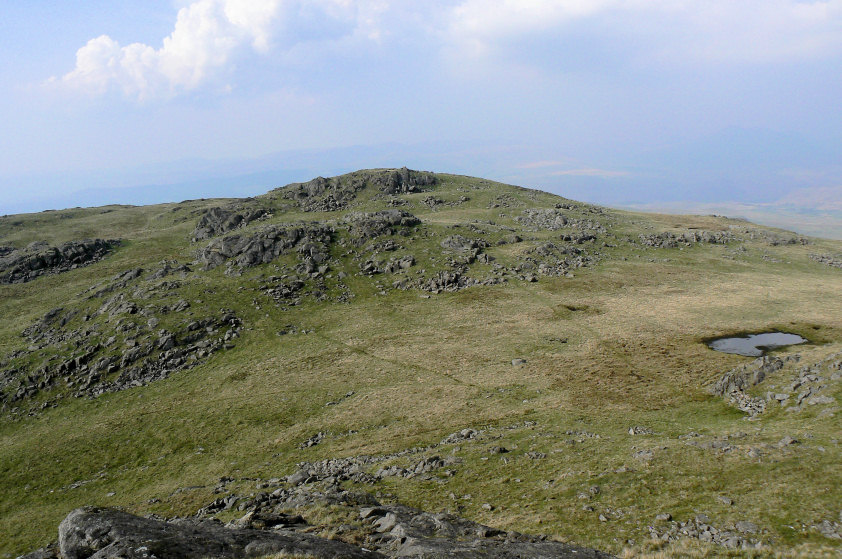 Woodend Height from Yoadcastle. Looking at how close it is to Yoadcastle it's hard to believe that the last time we were up here we couldn't see Yoadcastle from Woodend Height.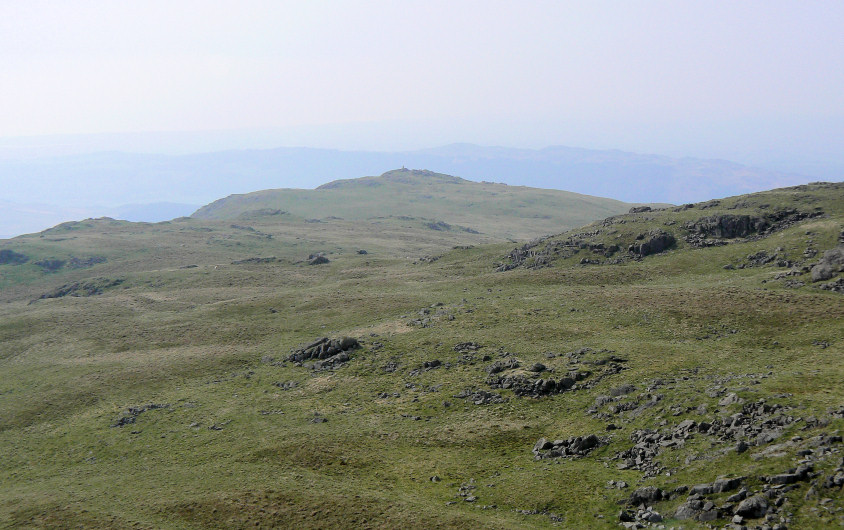 White Pike's distinctive summit cairn is clearly visible from Yoadcastle.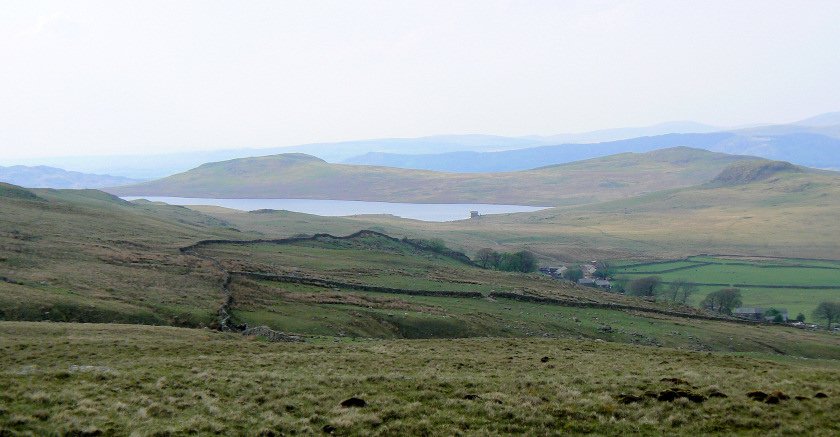 Looking down to Devoke Water one of my favourite spots in this part of the Lakes. As we had walked between Whitfell and Yoadcastle we had heard quite a bit of thunder and now as we descended from the final summit of the day the wind started to pick up and the views started to improve.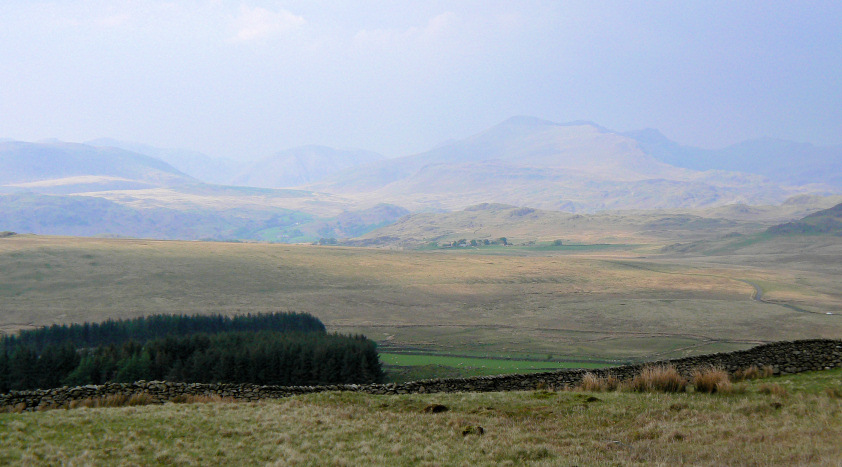 As we are nearly back at the car we get out first view of Scafell and Kirk Fell.
All pictures copyright © Peak Walker 2006-2023