Harter Fell - Lake District Walk
Wednesday 14th May 2008
Harter Fell has been on our to-do list for a long time now. Whenever we camp in Eskdale its summit dominates the drive to the campsite but nearly every time we have planned on doing it the summit has remained in cloud. Today, however, there was hardly a cloud in sight when we left the site for the short drive to the start of the walk. We had planned the walk as a short midday walk so John took all his lenses, along with his tripod, which meant we spent rather a long time on the summit taking photos. Having now done the walk I think I will have to agree with Wainwright's description of Harter Fell as 'not only good to look at, but good to climb'. It might not be one of the biggest fells around but it easily gets a place in my list of favourite fells.
Start: Jubilee Bridge (NY 2216 0116)
Route: Jubilee Bridge - Harter Fell (238) - Demming Crag (239) - Horsehow Crags (240) - Hardknott Fort - Jubilee Bridge
Distance: 4.5 miles Ascent: 637 metres Time Taken: 4 hours 35 mins
Terrain: Mostly on good paths.
Weather: Hot.
Pub Visited: Woolpack Inn, Boot Ale Drunk: Woolpacker, Hardknotts Brewery
Jubilee Bridge at the start of today's walk.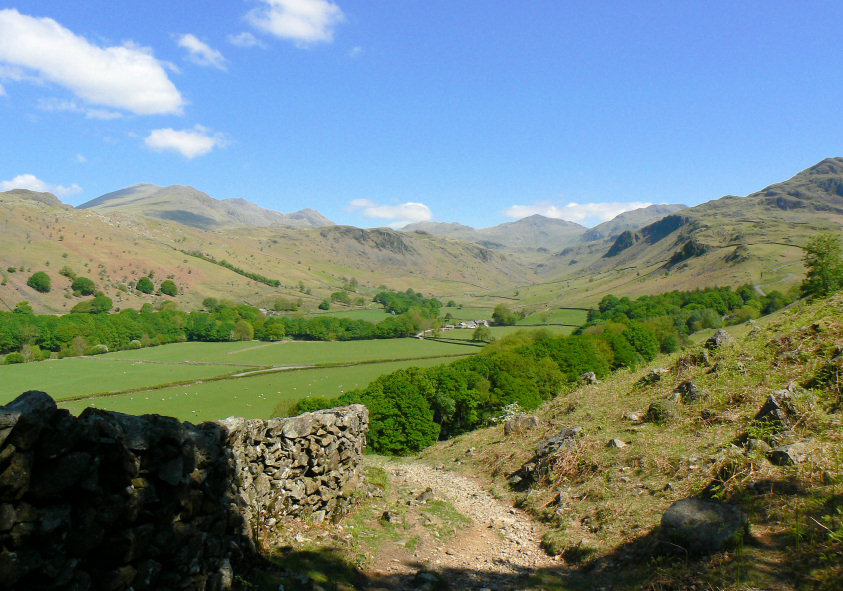 Looking along Eskdale to Brotherkield Farm and Bowfell.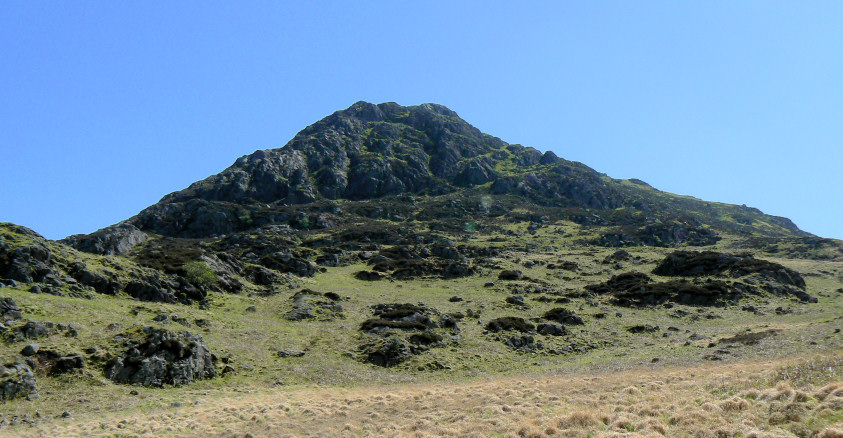 Harter Fell.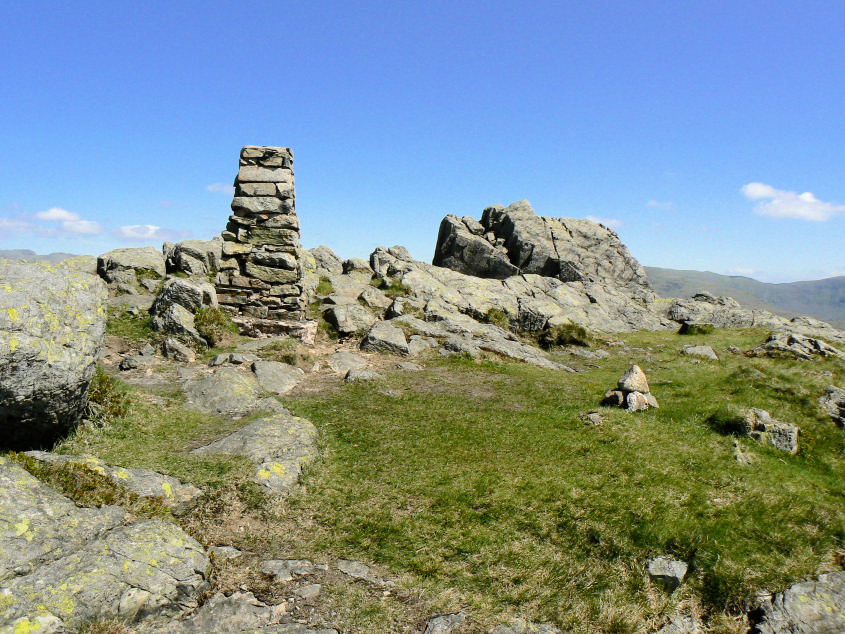 Harter Fell's official and true summits. Try as I might I couldn't find a way for me to get to the top of the true summit next time I'll have to go with someone who knows the way up it.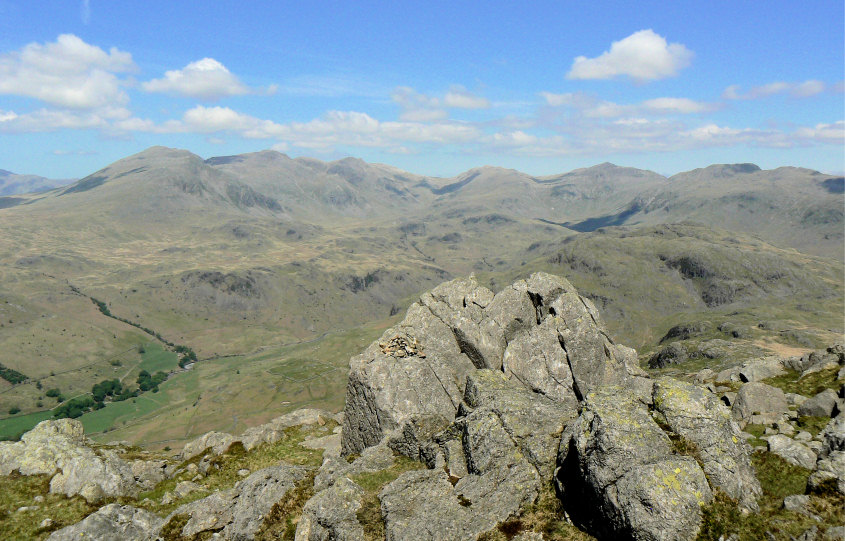 Upper Eskdale.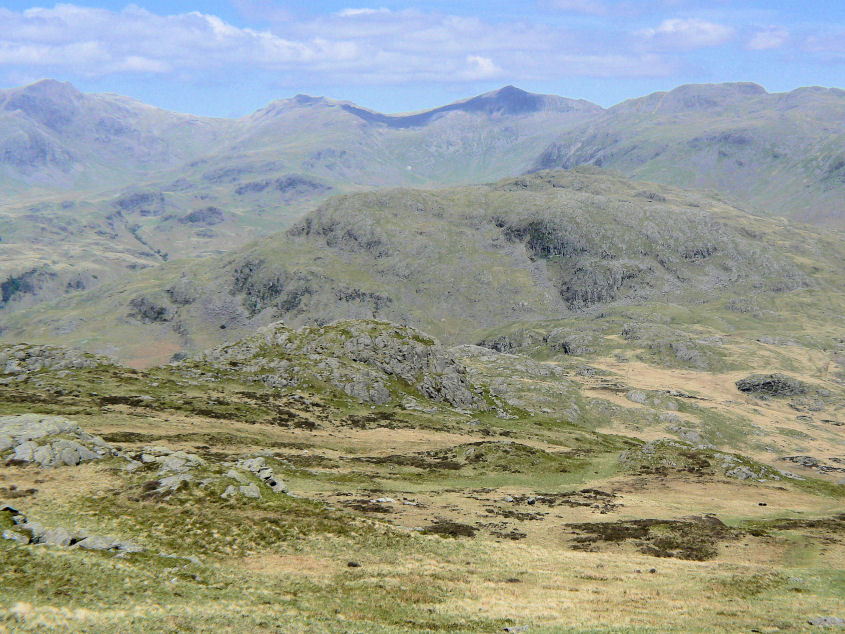 A closer look at Esk Pike and Bowfell.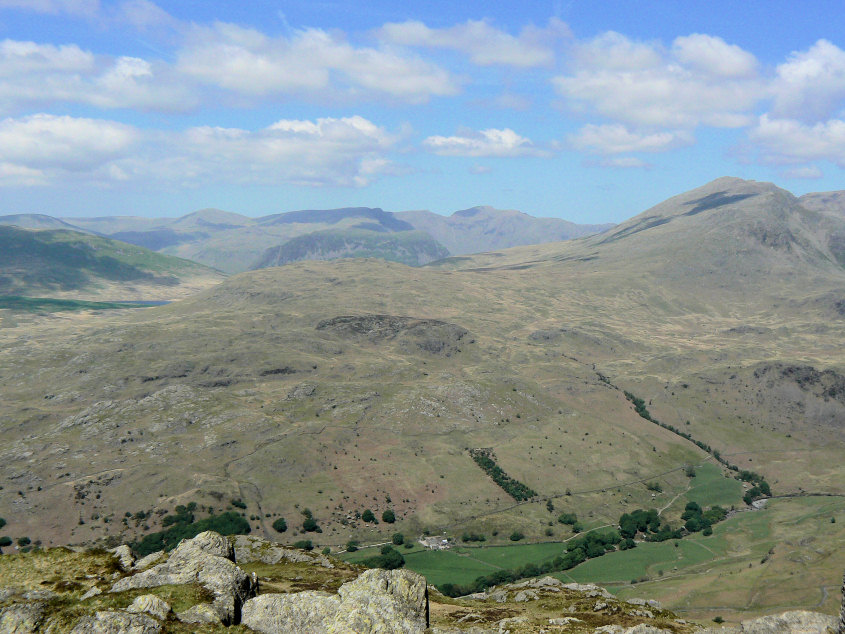 Looking across Eskdale Fell to Yewbarrow and Pillar, amongst others.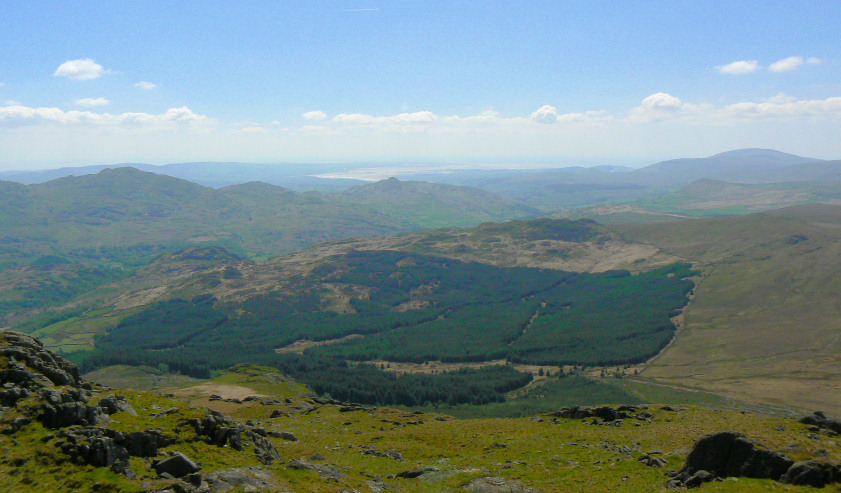 Stickle Pike and the Duddon Estuary.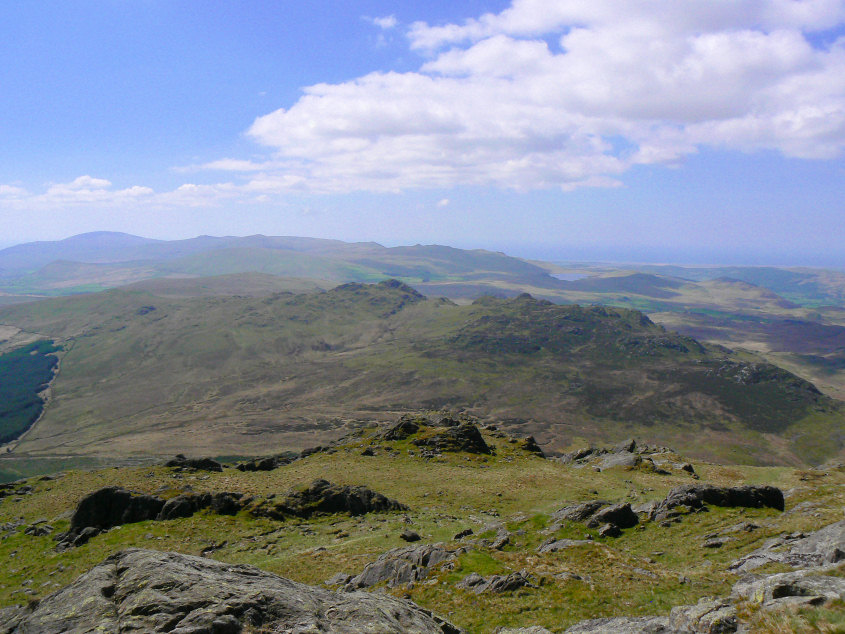 Green Crag with Devoke Water visible behind.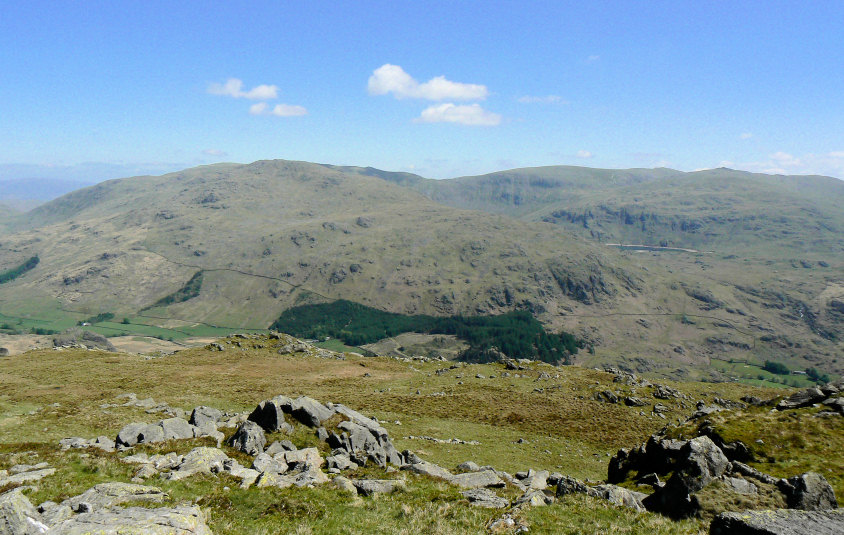 Grey Friar and Seathwaite Tarn, which looks like it has a lot of water missing.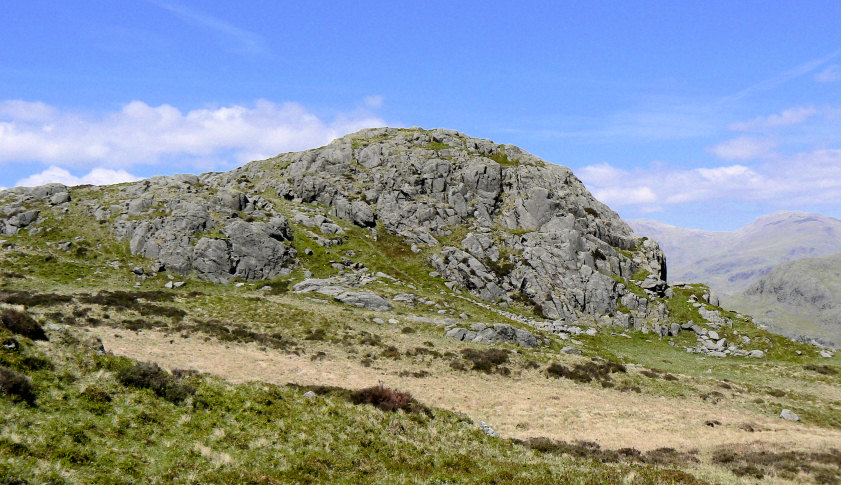 Demming Crag.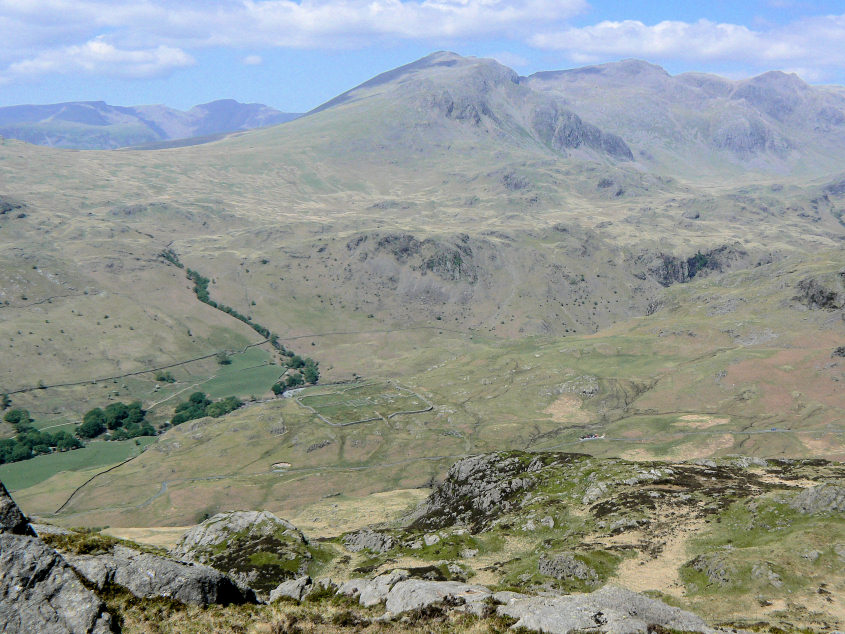 There was great view of Hardkott Fort from Demming Crag.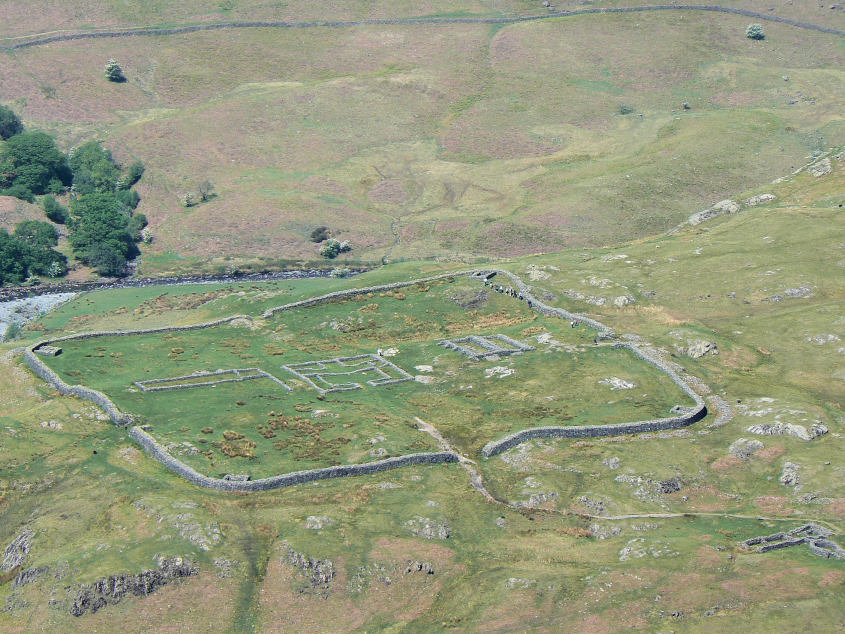 Hardkott Fort.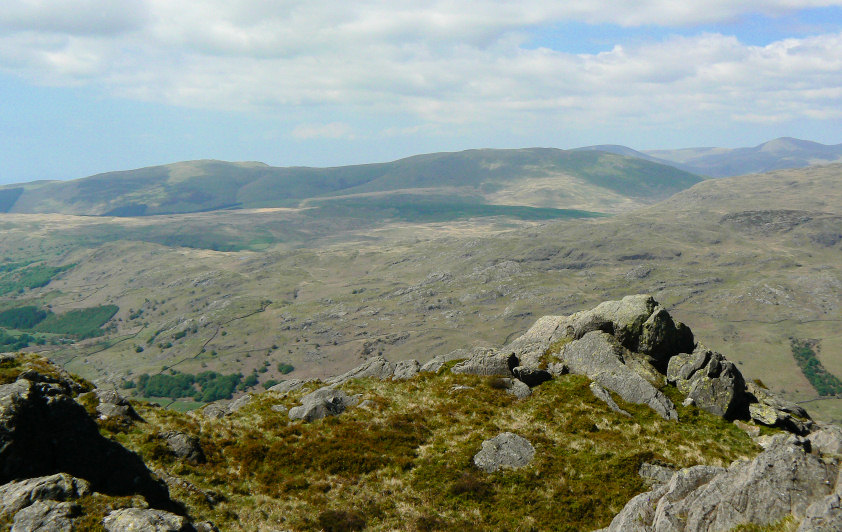 Whin Rigg and Illgill Head.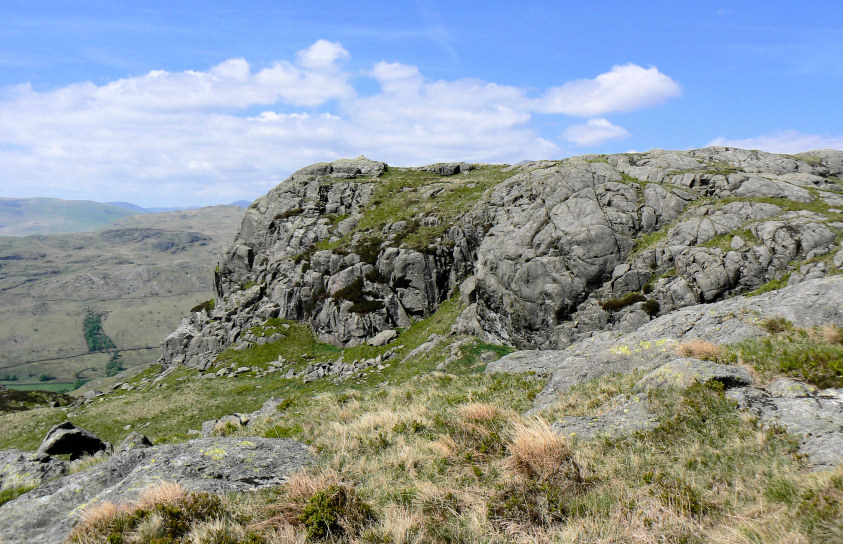 Horsehow Crags.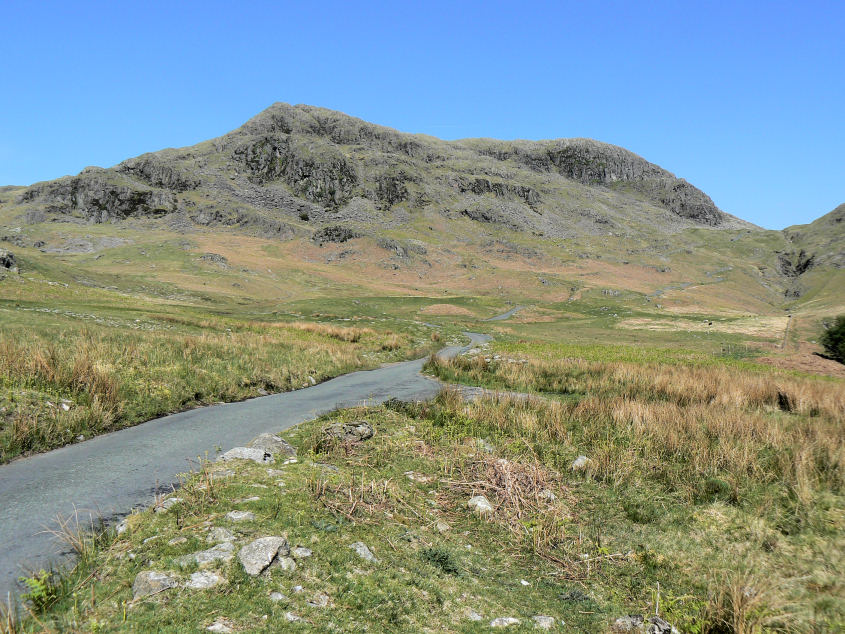 Hard Knott.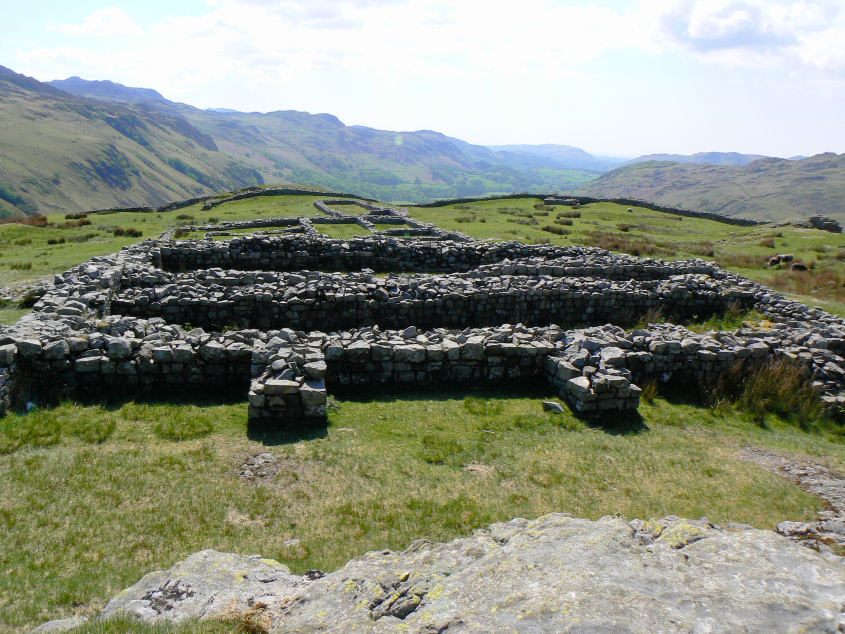 Inside Hardknott Fort.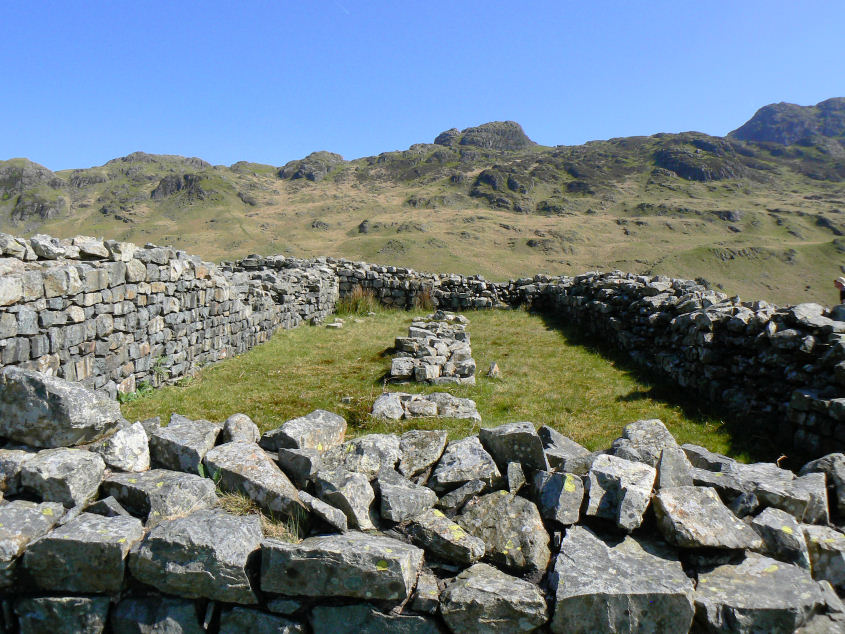 The Granary or Storehouse. I have lost count of how many times I have visited Baginton Fort just outside Coventry. There were numerous school trips to it and then as I got older visits to it as a way of passing the summer holidays. Nice to know they weren't wasted, as I identified this building's purpose by the supports in the middle of the room rather than by reading the sign, much to John's surprise.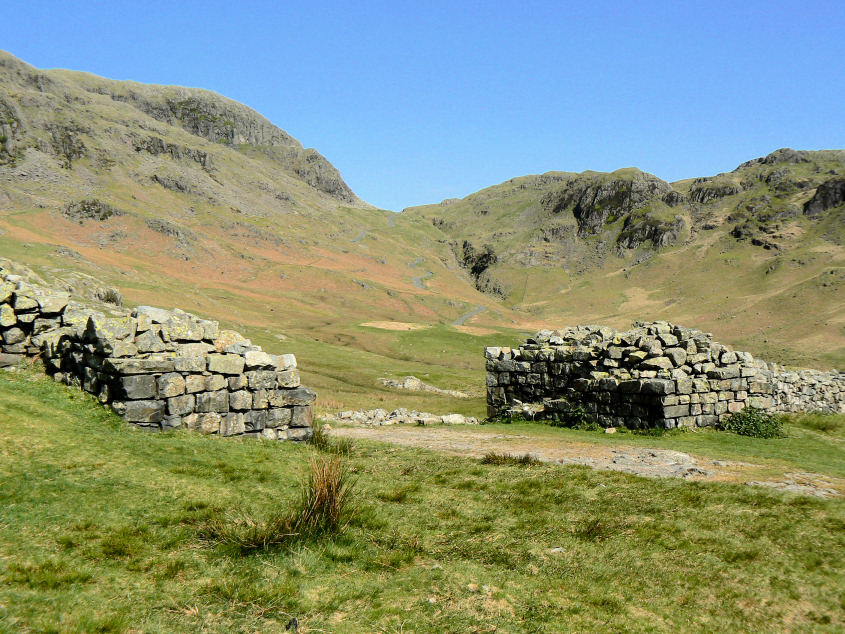 The top of Hardknott Pass seen through one of the gates into the fort.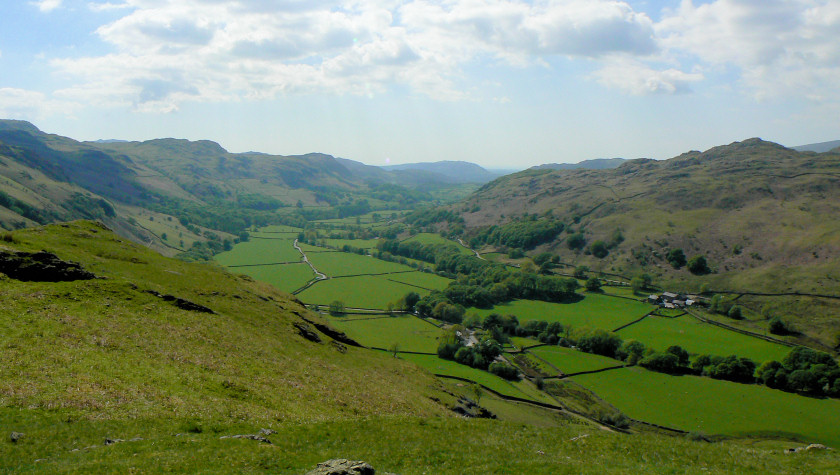 Looking down Eskdale from the back of the fort.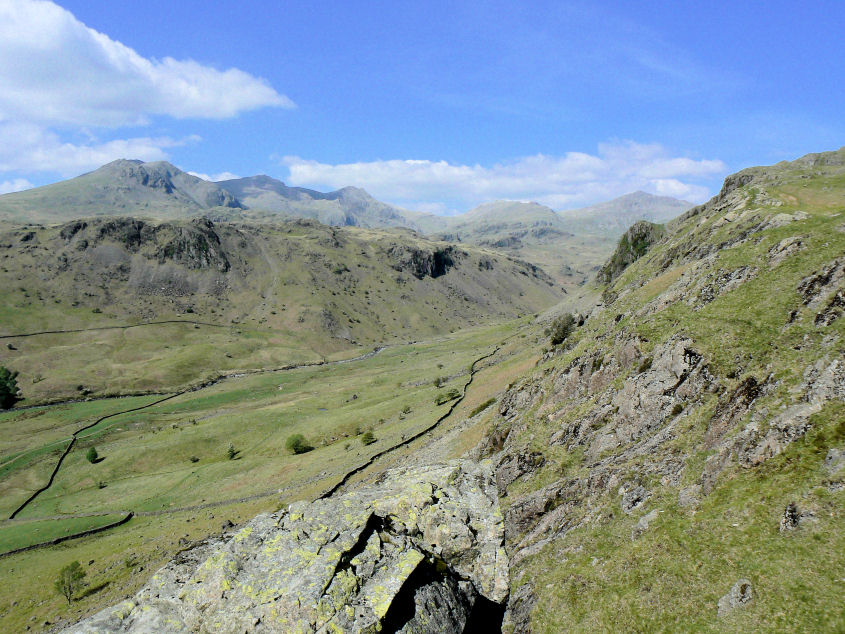 In the opposite direction, the Scafells.
All pictures copyright © Peak Walker 2006-2023