Gummer's How - Lake District Walk
Tuesday 1st July 2008
After yesterday's walk I had a day off planned for today but the weather soon changed my mind. It was too hot and sunny to stay at the campsite, as our pitch had very little shade, so we decided to head to Windermere for a pub lunch and then to visit Love the Lakes and Gummer's How. The last time we were at Gummer's How we couldn't even see Windermere as the cloud was so low. Today we did have some views but as we opted for a boat trip up the Lake before visiting Gummer's How we missed the best of the weather and were caught in a shower as we came down from the top.
Start: Gummer's How car park (SD 3896 8763)
Route: Gummer's How car park - Gummer's How (TP) - Gummer's How car park
Distance: 1.25 miles Ascent: 146 metres Time Taken: 1 hour
Terrain: A good path with some scrambling.
Weather: Warm with an increasingly grey sky, that turned to rain at the end of the walk.
Pub Visited: None Ale Drunk: None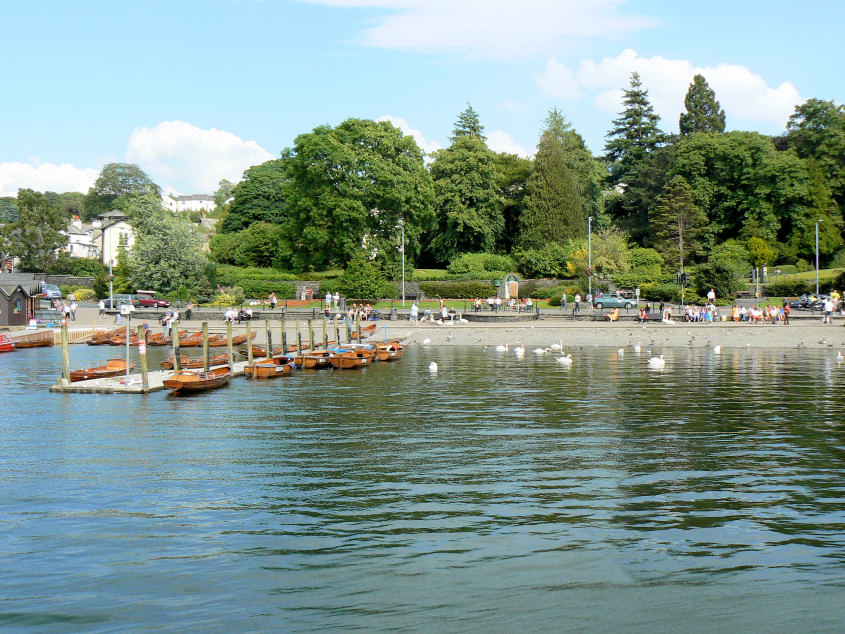 Leaving Bowness on the boat.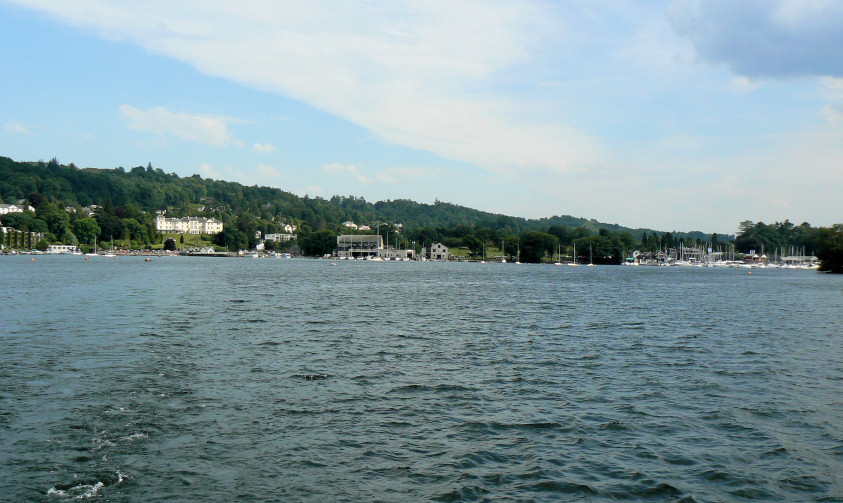 Bowness disappears, just like the sun and blue sky were about to.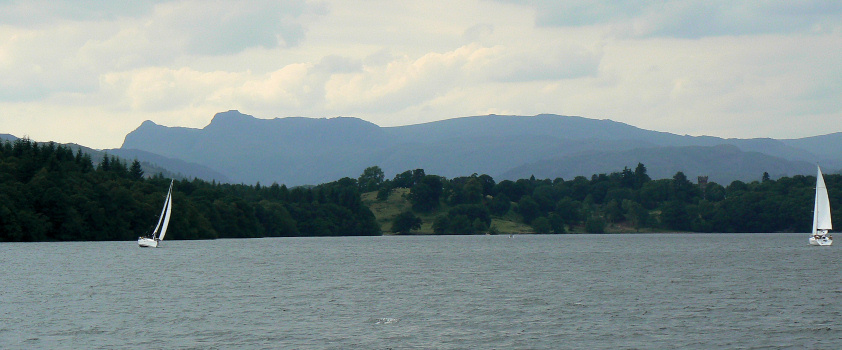 A hazy view of the Langdales.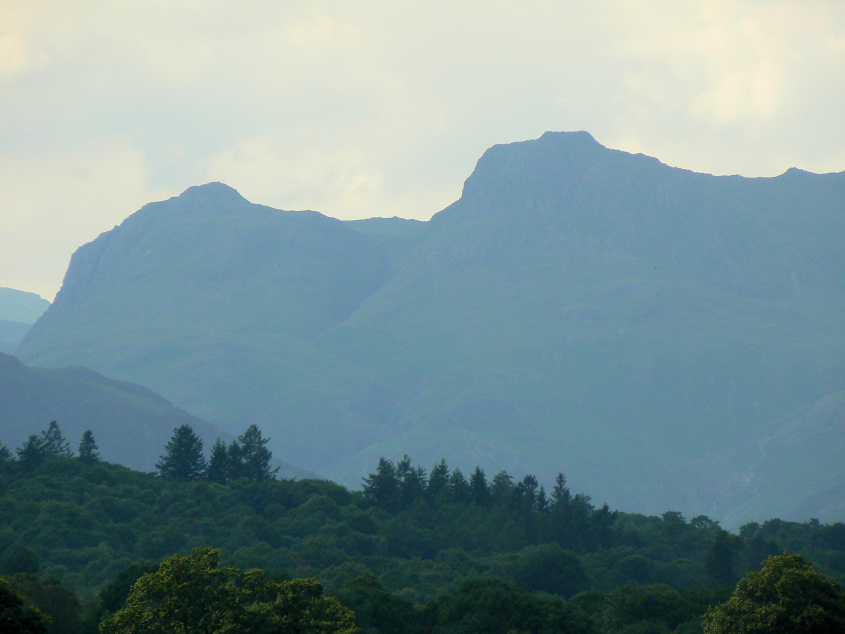 Pike of Stickle and Harrison Stickle.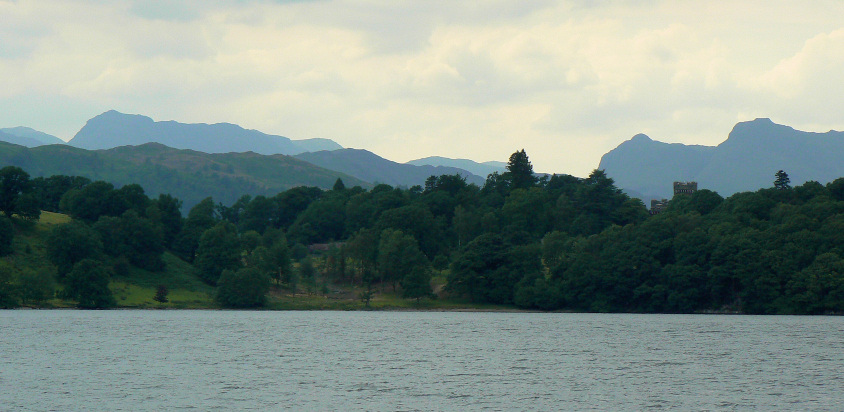 Bowfell comes into view.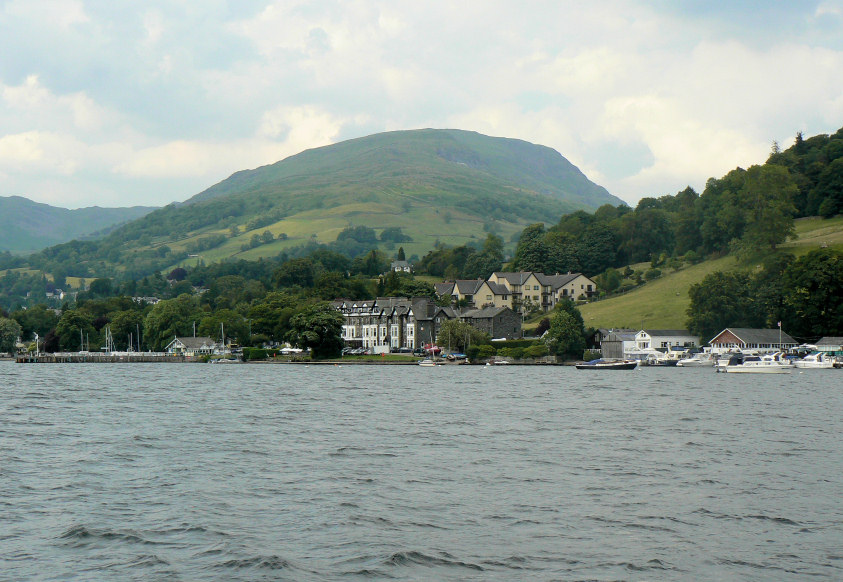 Red Screes, as we leave Ambleside.
Looking towards the Fairfield Horseshoe.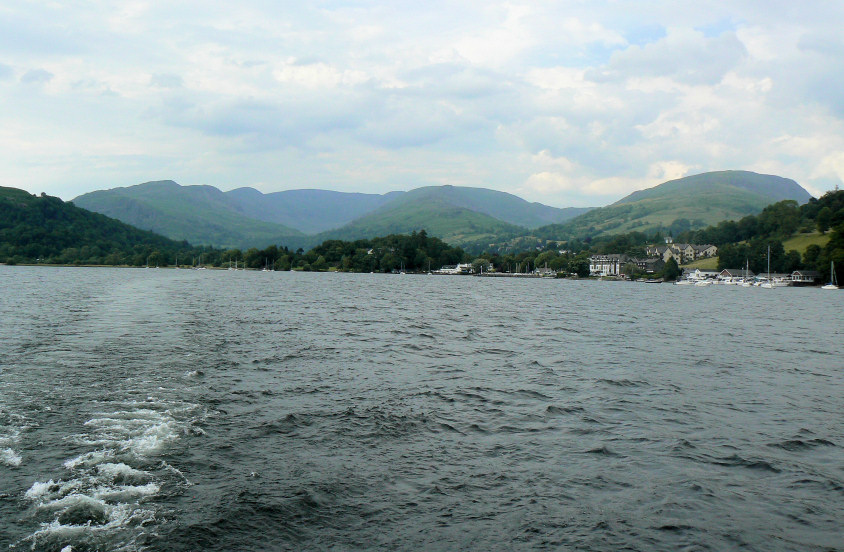 Ambleside starts to disappear.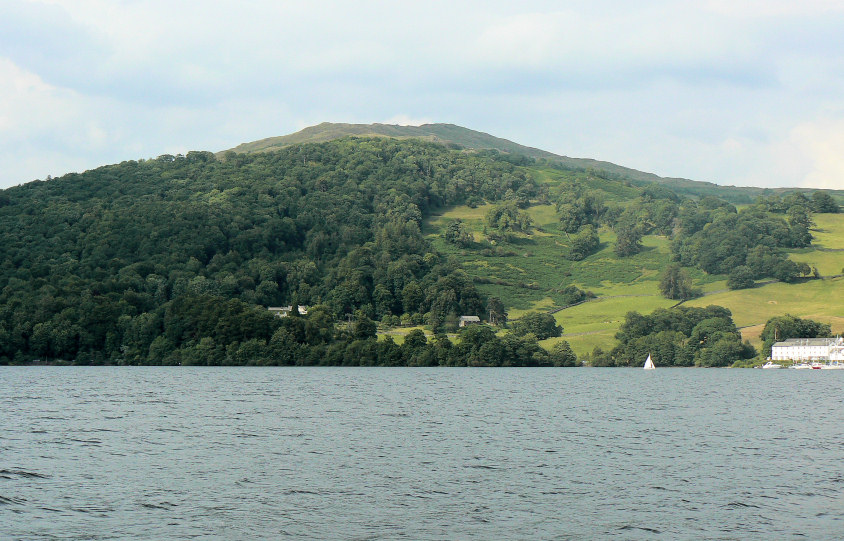 Wansfell Pike, as we return to Bowness.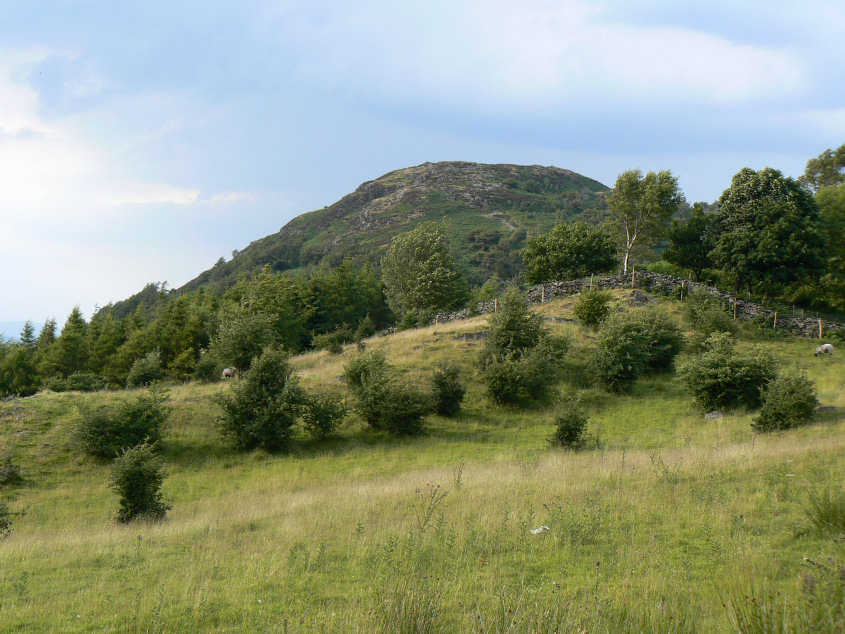 Gummer's How from the road.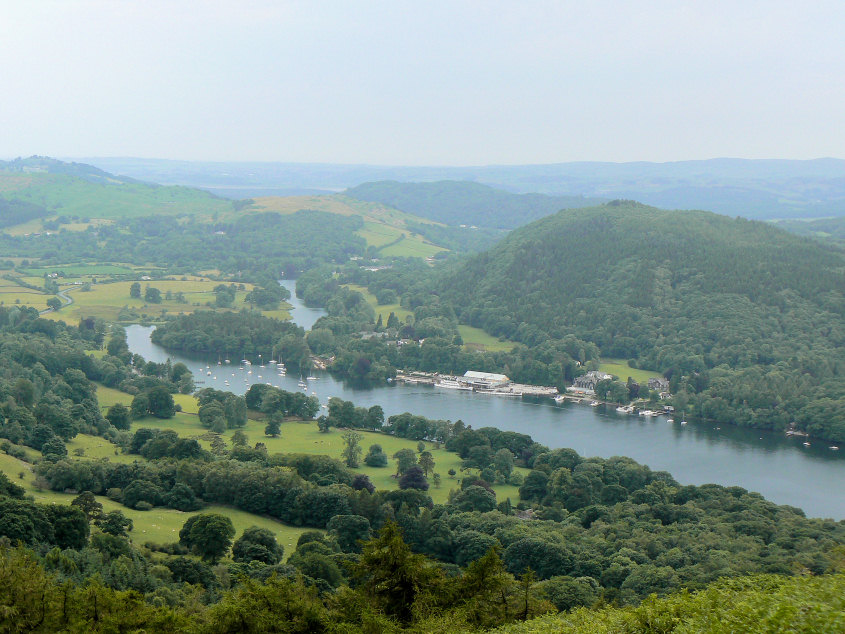 Looking down on Lakeside as we start up the hill.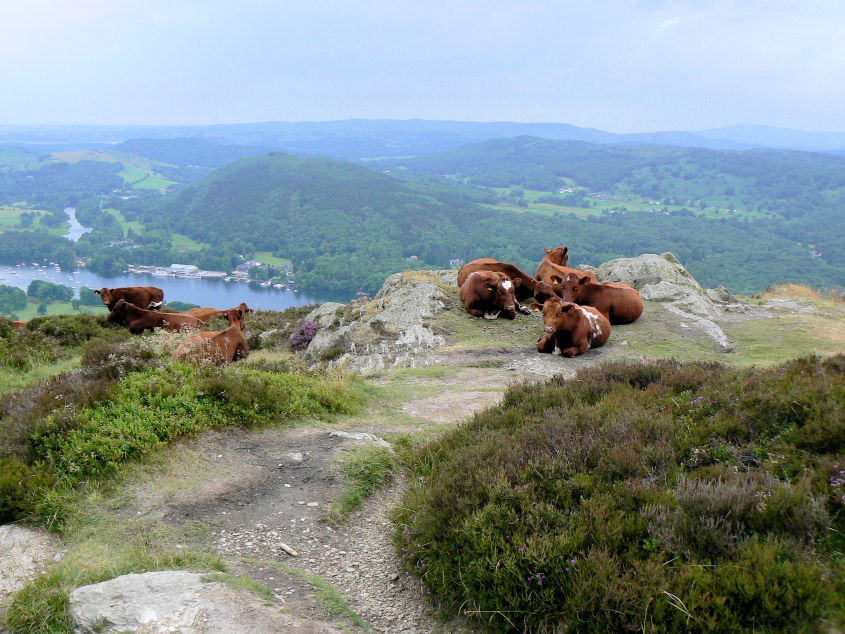 Cows halfway up Gummer's How, an unusual sight for such a rocky hill.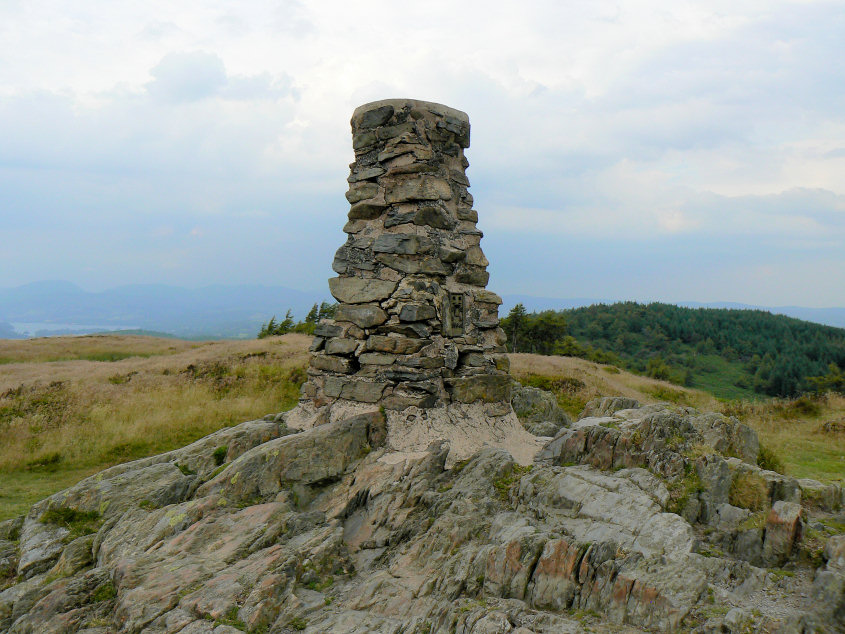 Gummer's How's trig point.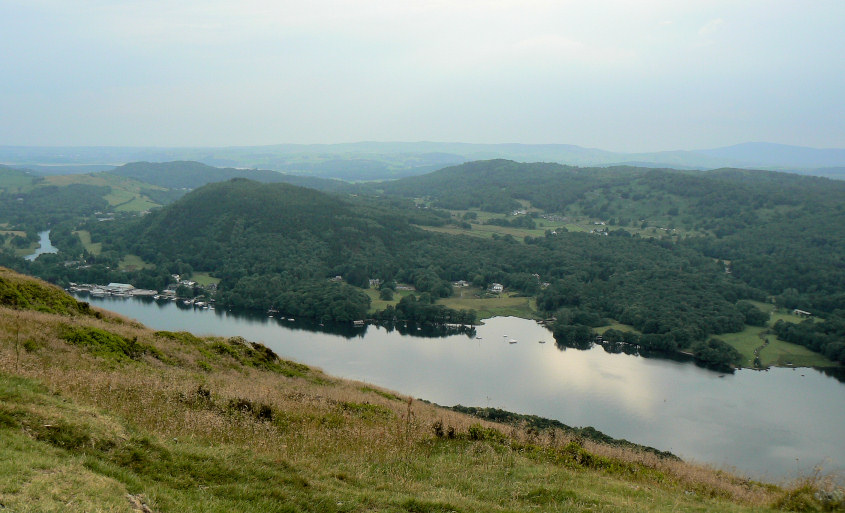 Looking across Windermere and Finsthwaite Heights.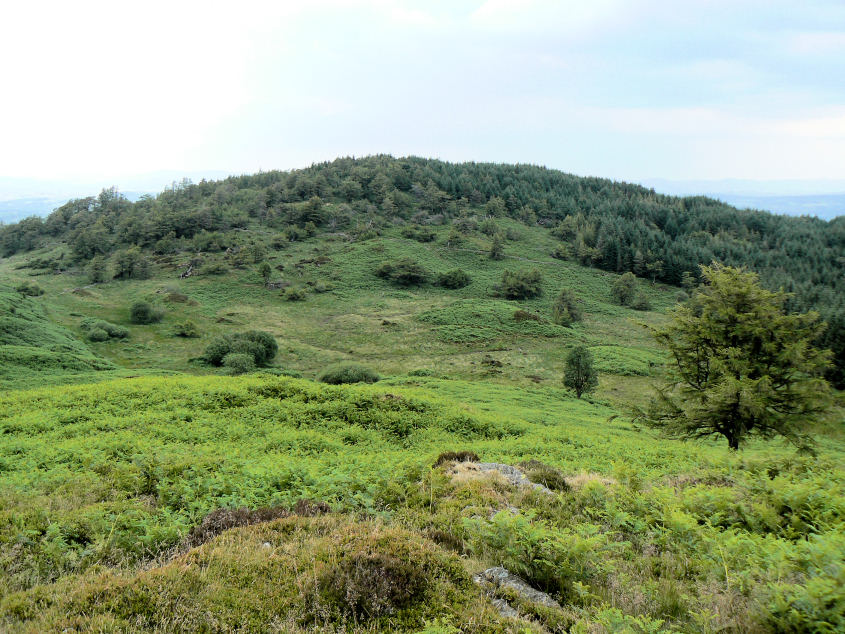 Birch Fell. So that's what it looks like!! Last time we were here we couldn't see it at all.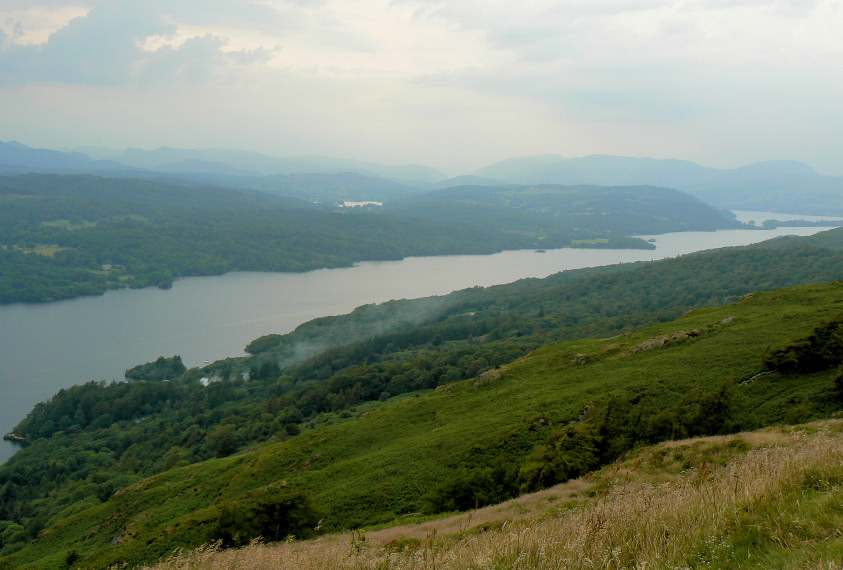 It's starting to look very grey over towards the Langdales.
All pictures copyright © Peak Walker 2006-2023