Lathkill Dale - Peak District Walk
Saturday 19th July 2008
Today I was joined by Lorraine a fellow member of the OFC. The original plan had been to do a walk on Kinder Scout but with the weather forecast being poor Lorraine suggested a walk in Lathkill Dale instead as she had never been there before. As we set off a very heavy shower forced us to stop at Lorraine's car and put on full waterproofs and they stayed on until we reached the start of Lathkill Dale. After that they were frequently on and off as it was too hot to leave them on in-between the frequent showers.
Start: Moor Lane car park (SK 1940 6445)
Route: Moor Lane car park - Cales Dale - Ricklow Quarry - Lathkill Dale - Conksbury Bridge - Alport - Bradford Dale - Moor Lane car park
Distance: 10 miles Ascent: 459 metres Time Taken: 5 hours 45 mins
Terrain: Generally easy paths.
Weather: Sunny spells with plenty of showers.
Pub Visited: None Ale Drunk: None
The first view of Lathkill Dale from just below Calling Farm.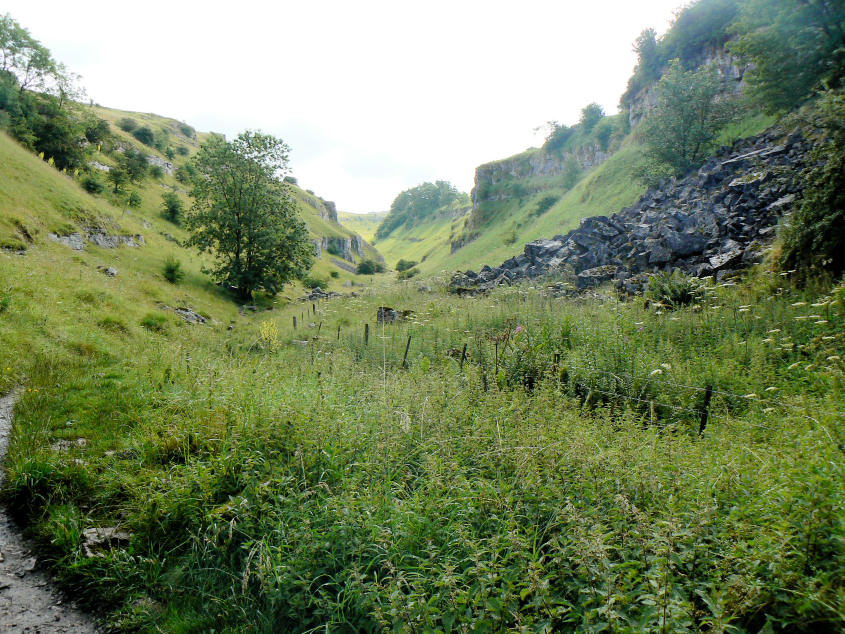 Entering Lathkill Dale, as the rain finally shows signs of stopping.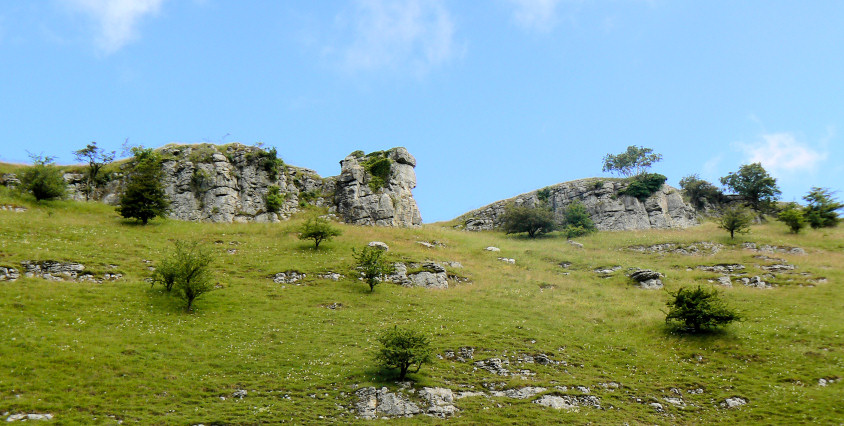 A few minutes later and there is blue sky above us. Here looking at some of the limestone rocks that are high above Lathkill Dale.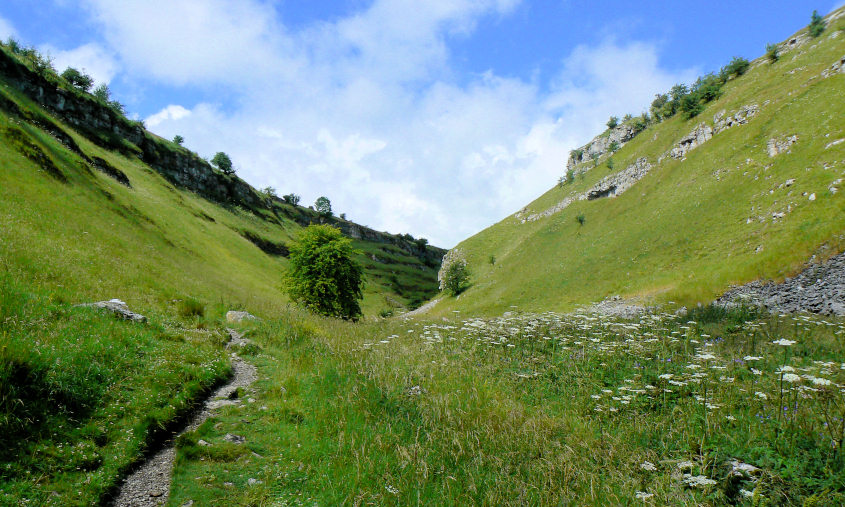 Looking back towards the narrow entrance to Lathkill Dale.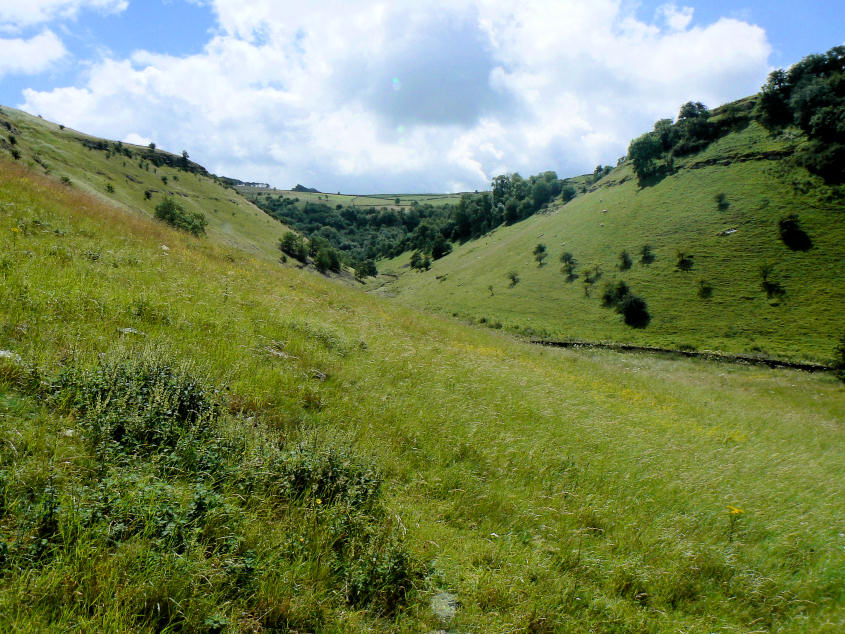 We enjoyed a bite to eat with the view in the photo above in one direction and this view of Lathkill Dale in the other.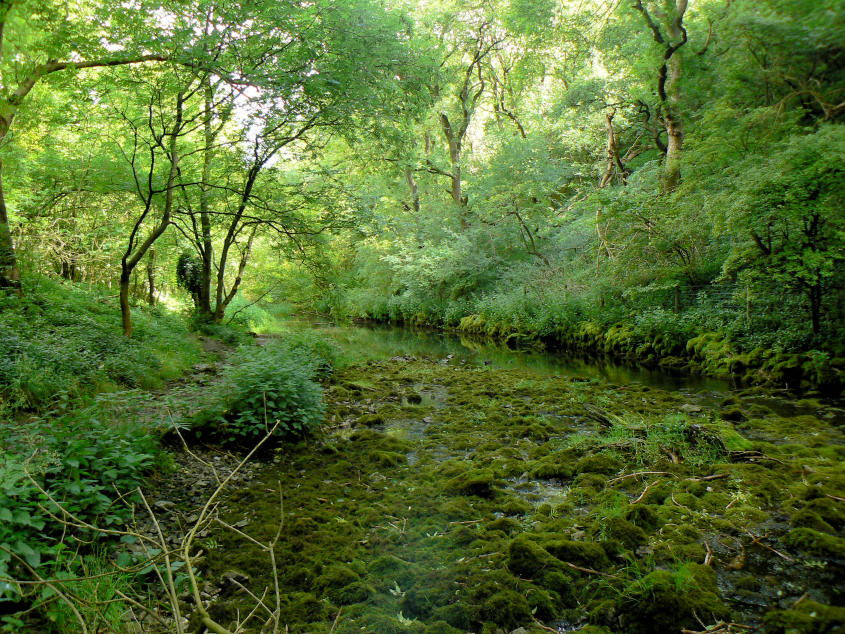 A very empty River Lathkill, well before the point where it drains into the old lead mines.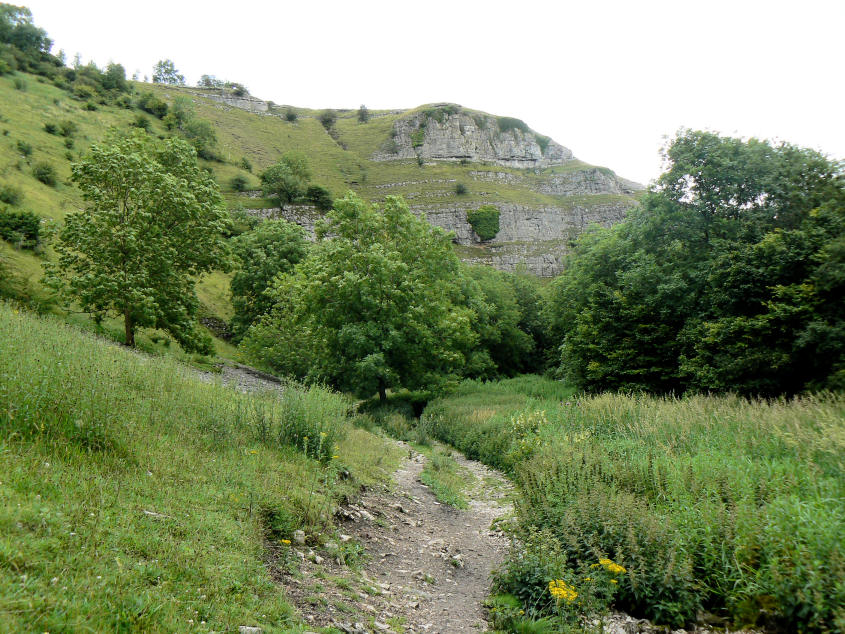 Parson's Crag, probably the most prominent limestone cliff in Lathkill Dale.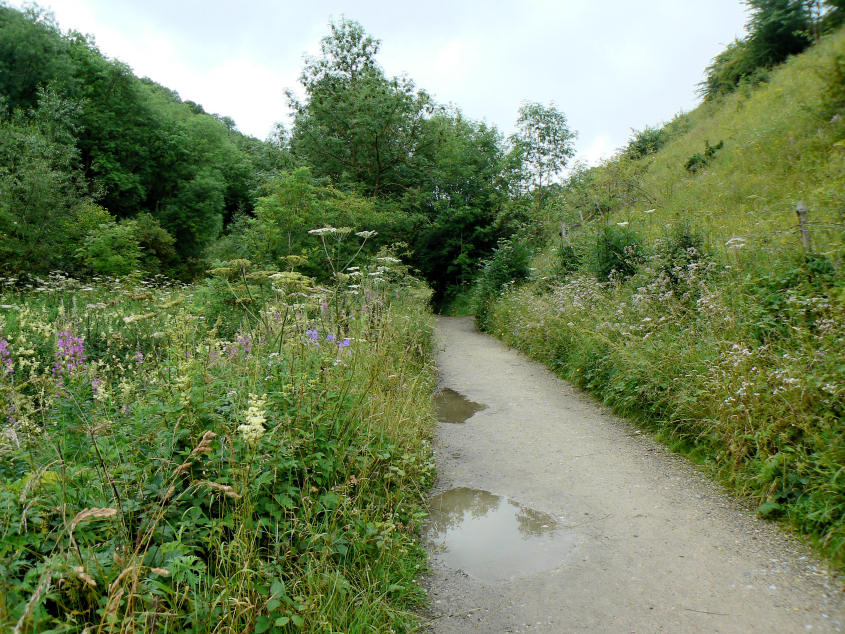 Compared to my previous visits to Lathkill Dale the area seemed very over-grown and the height and depth of the wild flowers and weeds meant the river was often out of sight.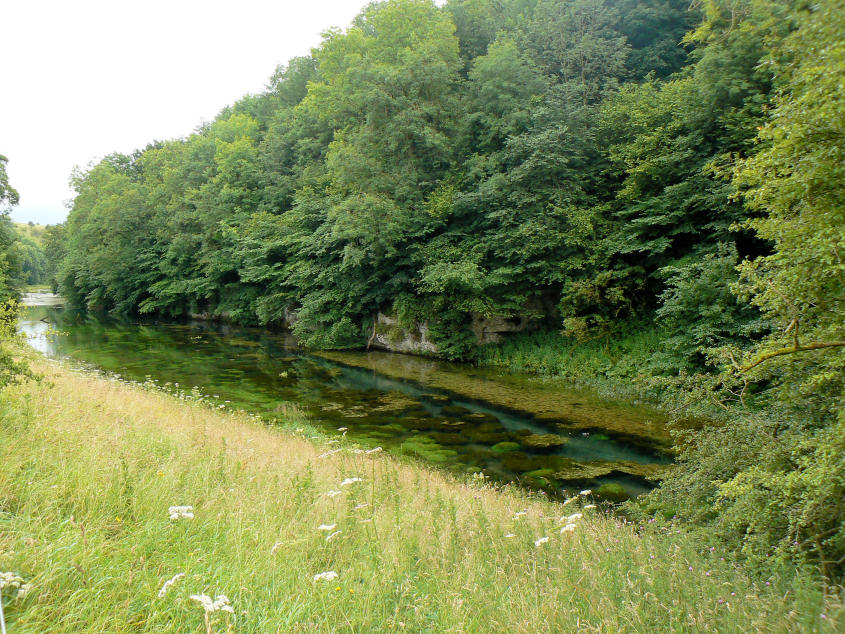 Looking down on the River Lathkill. With the water level so low I was able to see why this stretch has so many shade of blue and green. The grey colour on the far side is caused by the slate that covers the bottom of the river.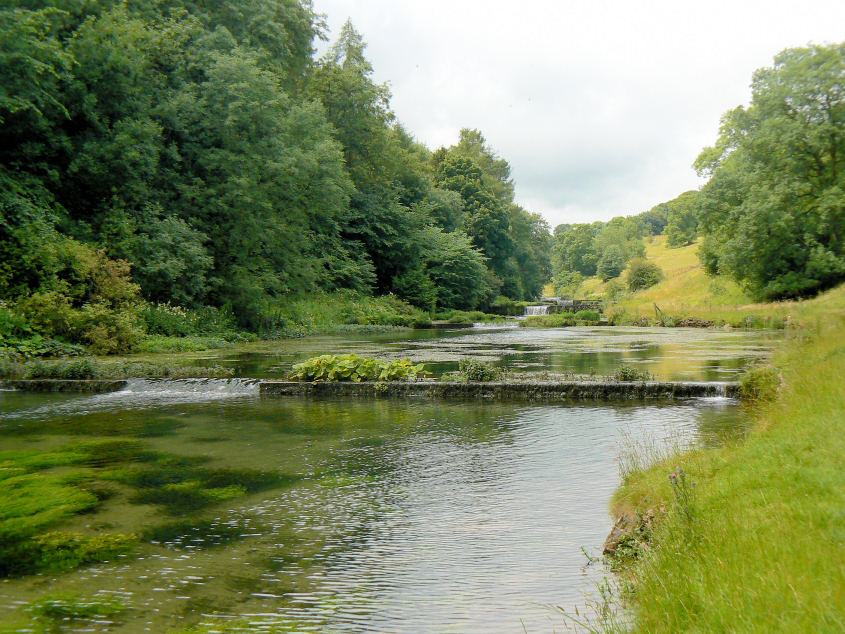 Looking back along the weirs.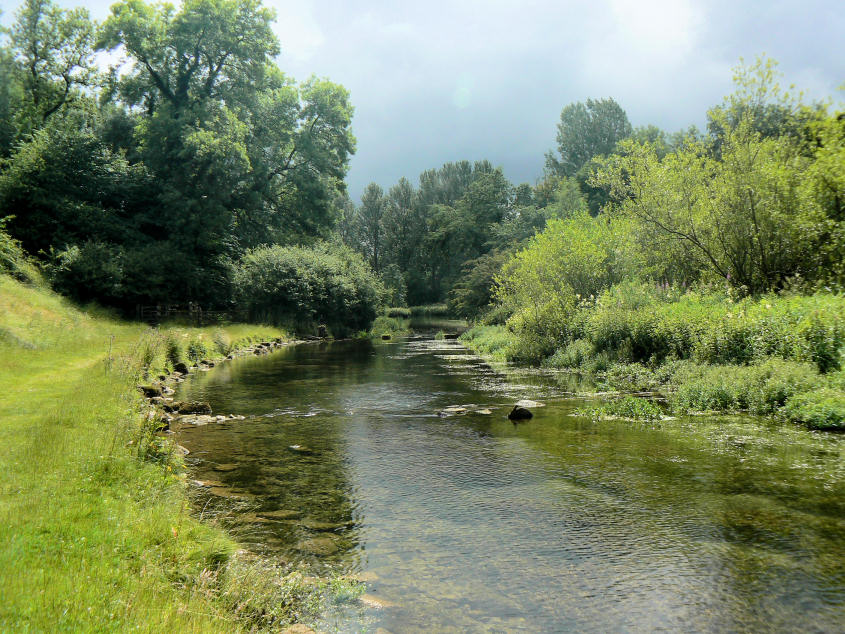 The grey clouds gather, again.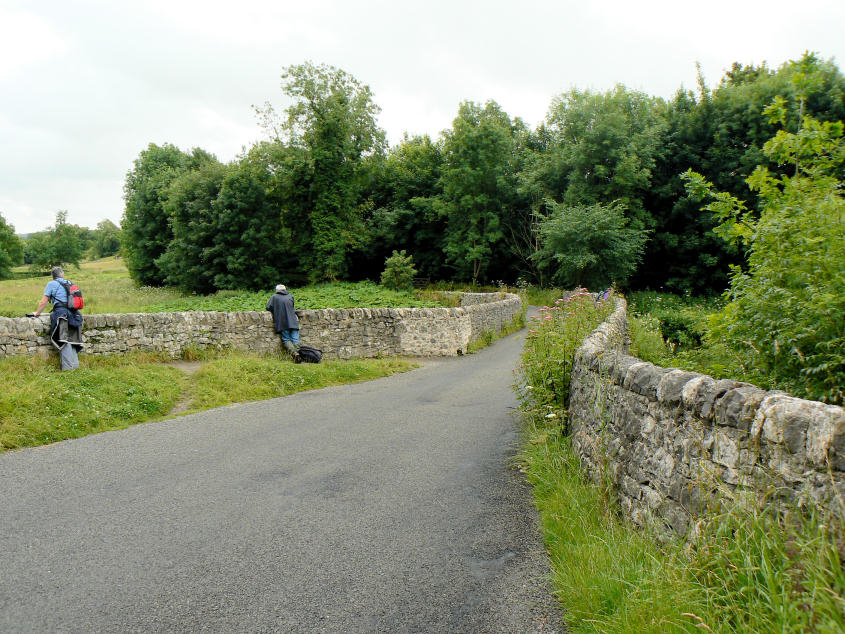 Conksbury Bridge.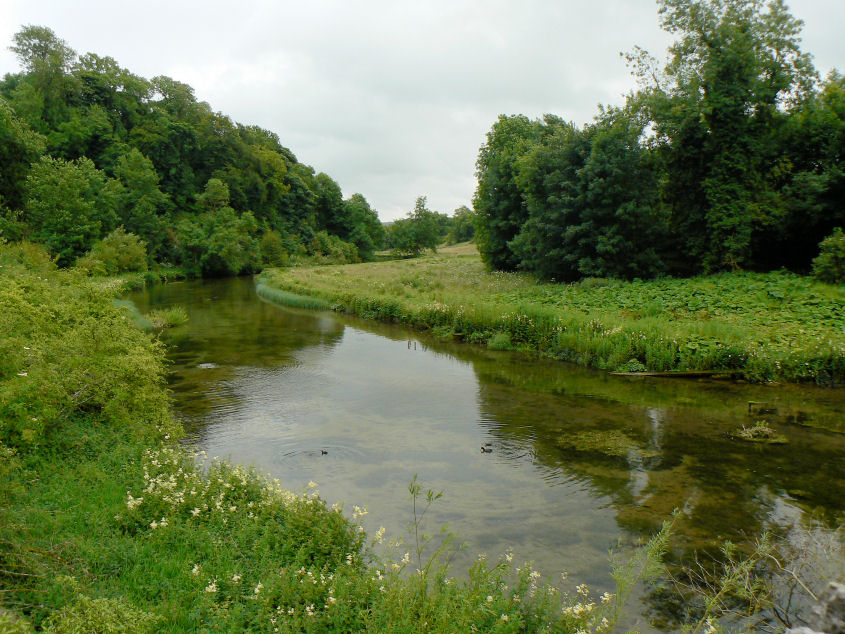 The route from Conksbury Bridge to Alport is on the right-hand side of the river.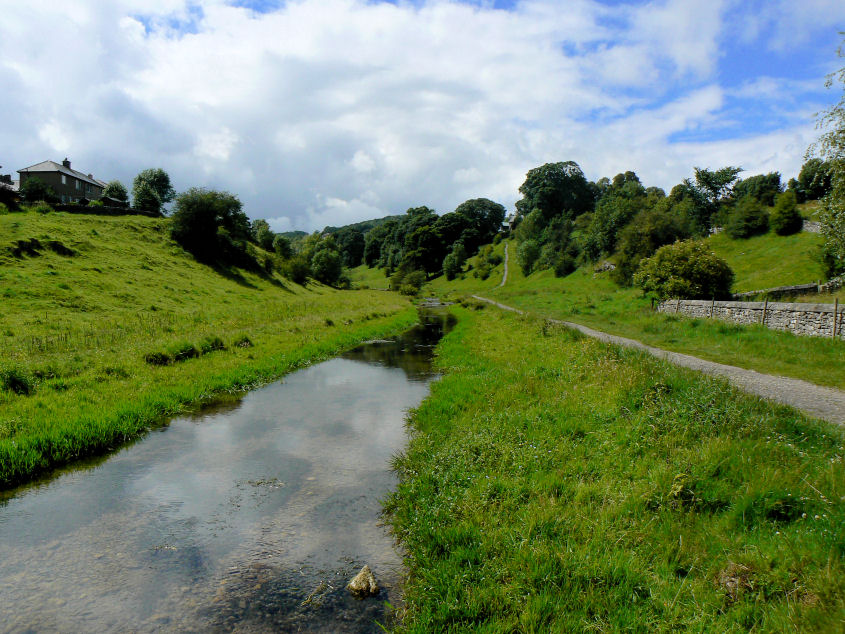 Entering Bradford Dale. It was very strange being here at the weekend, when I'm normally here during the week you will usually find a school party here doing a river study.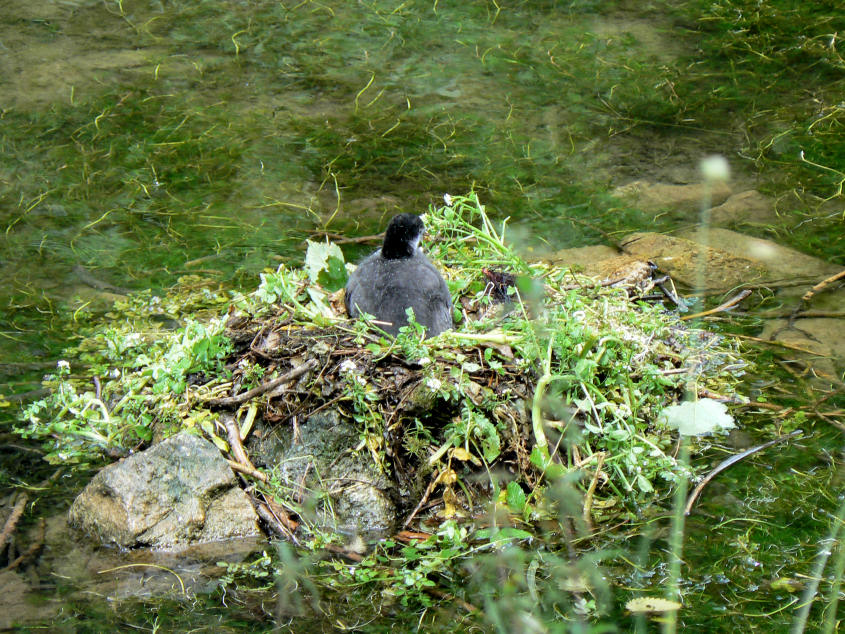 A nest in the the River Bradford.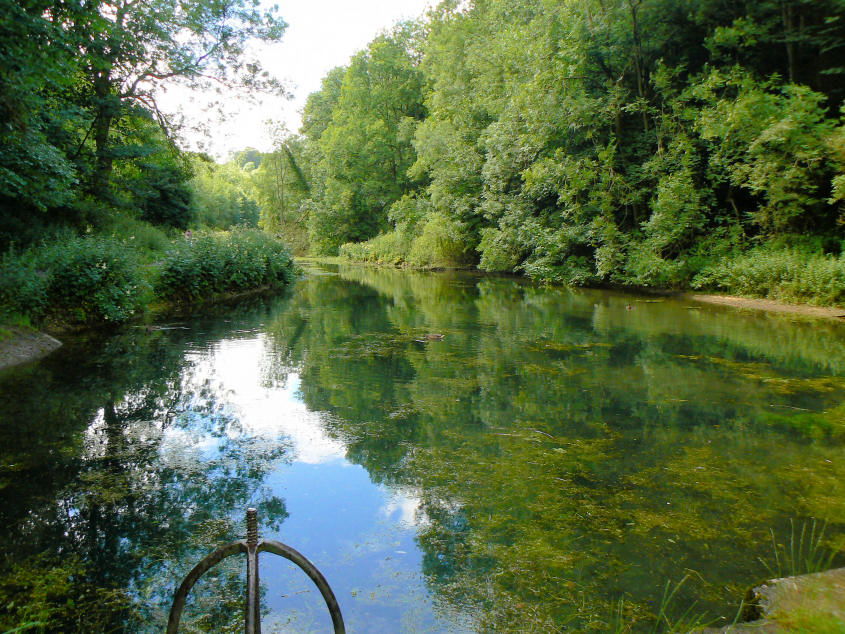 More sunshine and blue sky as we near the end of the walk.
All pictures copyright © Peak Walker 2006-2023