Win Hill - Peak District Walk
Wednesday 30th July 2008
With a steep climb at the start of the walk the cooler weather, if not the grey sky, was quite welcome. What little rain there was fell whilst I was heading up Parking Clough and so there was no need for me to get my waterproofs out. For the first part of the walk I met no-one, which, for the time of year and location was quite a surprise but by the time I was walking alongside Ladybower the crowds had started to gather.
Start: Yorkshire Bridge Inn lay-by (SK 2017 8553)
Route: Yorkshire Bridge Inn lay-by - Win Hill (TP) - Hope Brink - Hope Cross - Ladybower Reservoir - Yorkshire Bridge Inn lay-by
Distance: 7.25 miles Ascent: 431 metres Time Taken: 4 hours
Terrain: Generally easy paths.
Weather: Light rain to start brightening to blue sky and sunshine by the end of the walk.
Pub Visited: None Ale Drunk: None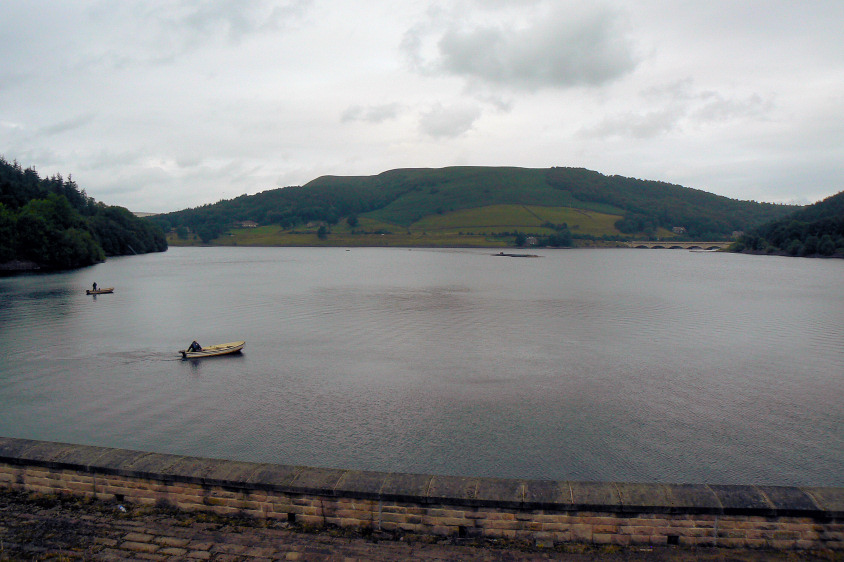 A fisherman heads out across Ladybower Reservoir.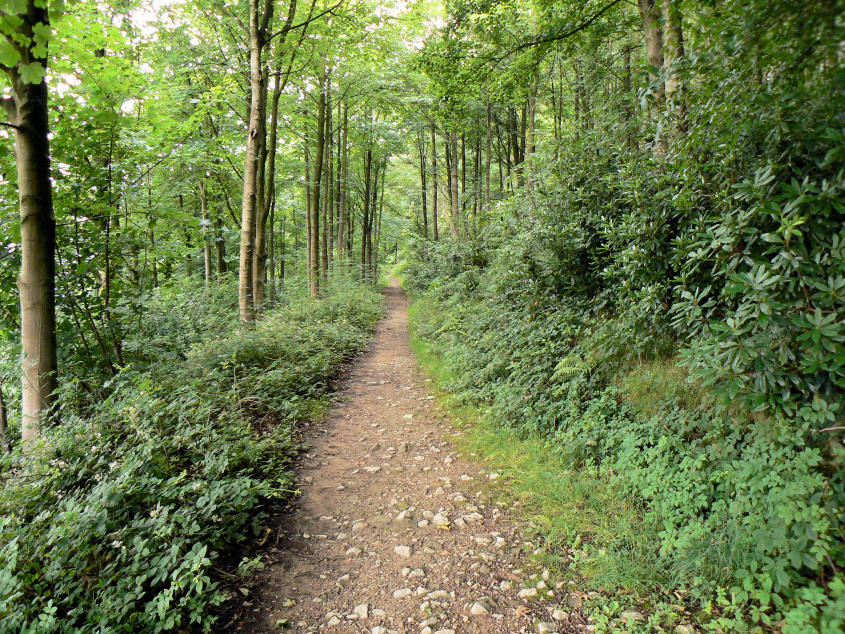 Following the path through the woods.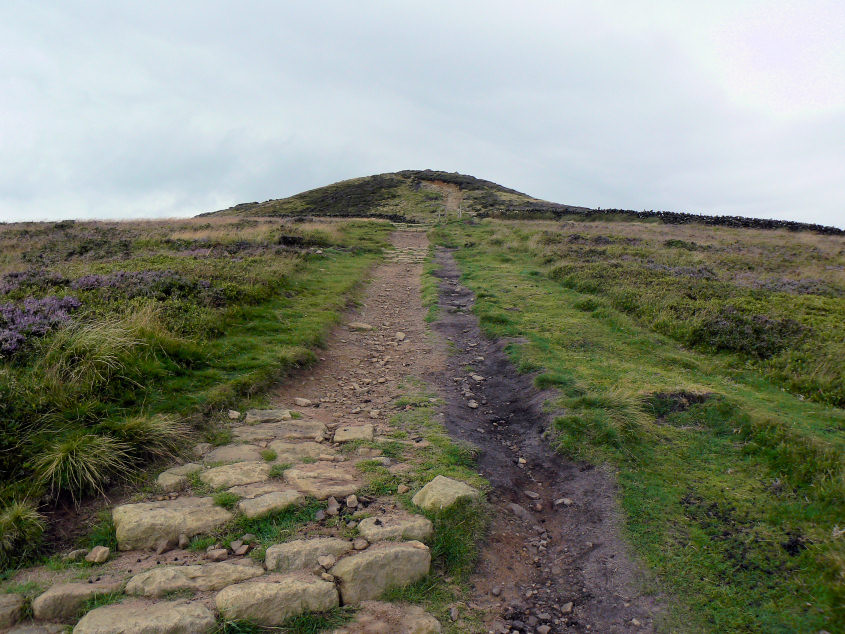 Winhill Pike comes into view as I emerge from Winhill Plantation.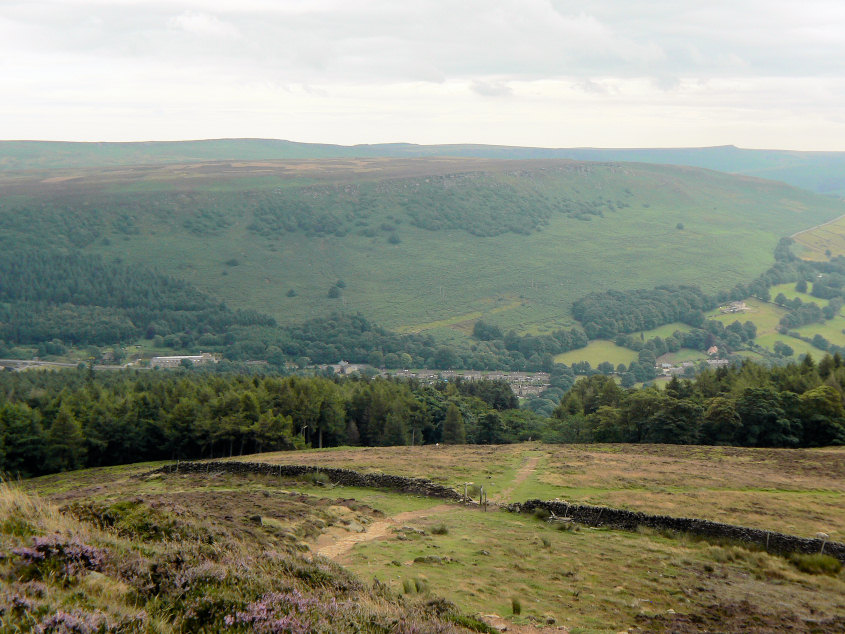 Looking back to Bamford and Stanage Edges.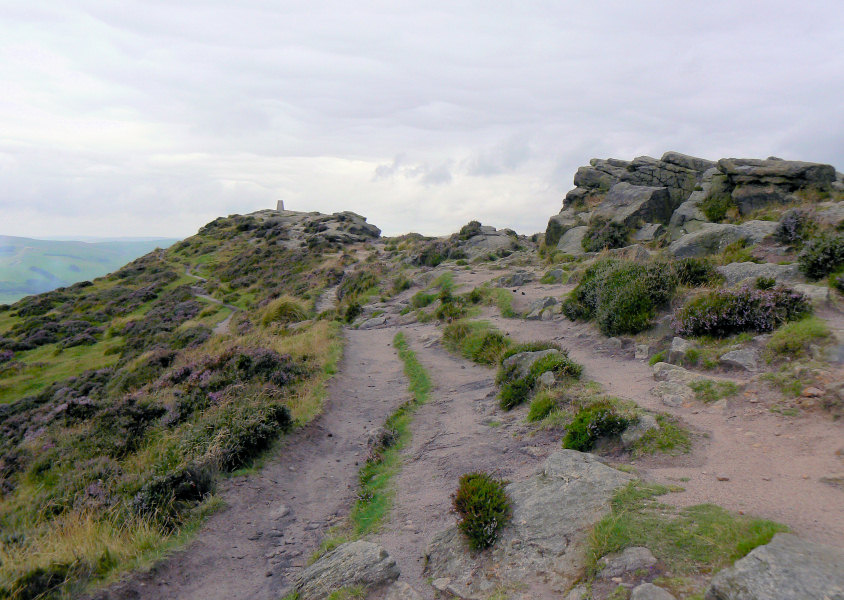 Approaching the trig point on Winhill Pike. I had the place to myself for the whole time I was up there, which is definitely a first.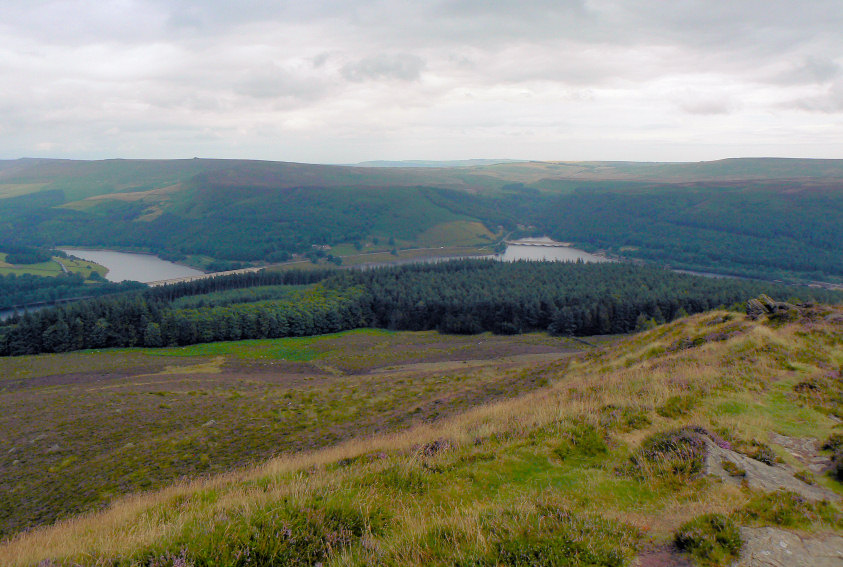 Ladybower Reservoir from Winhill Pike.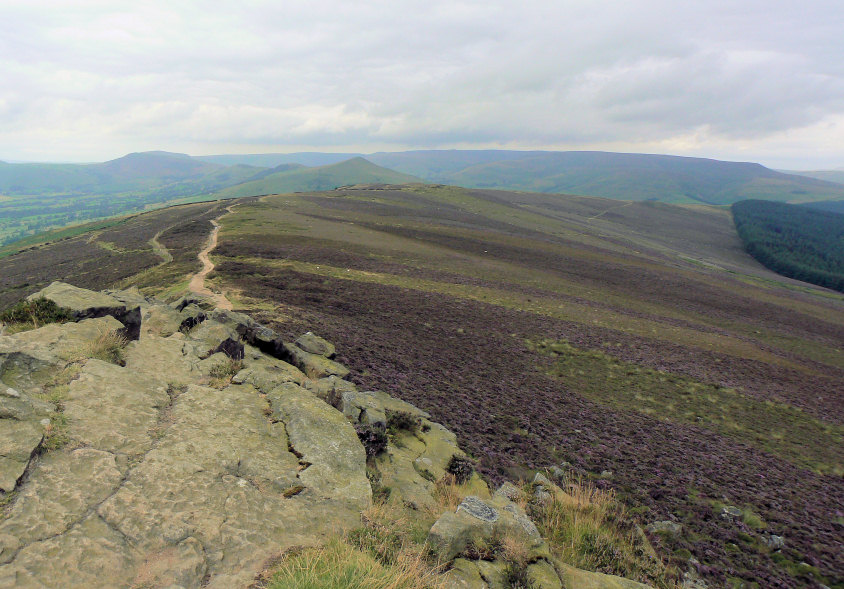 An equally deserted Thornhill Brink.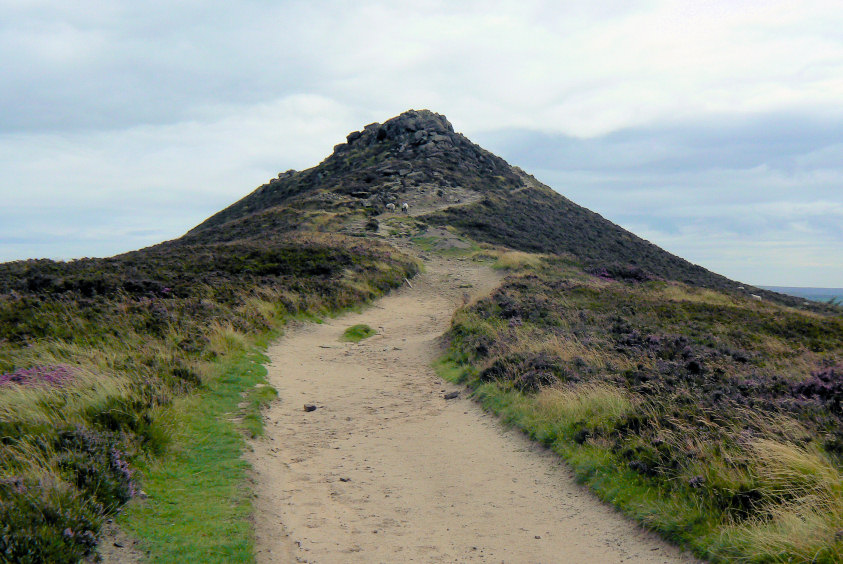 Looking back to Winhill Pike.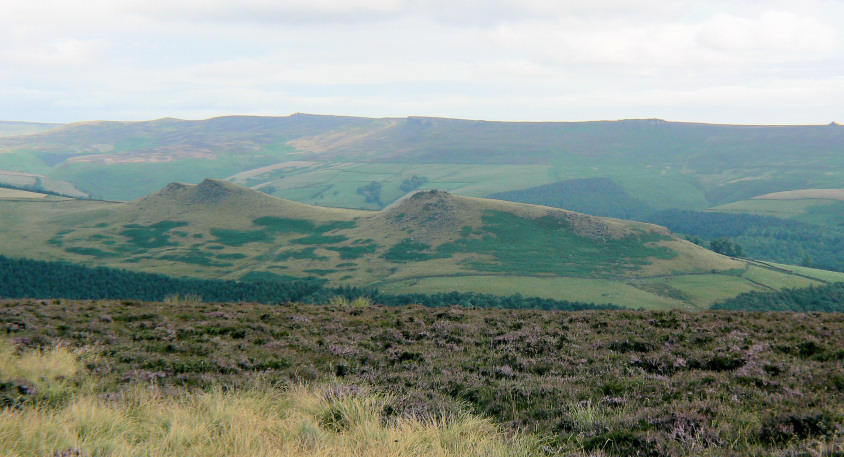 Crook Hill with Derwent Edge behind.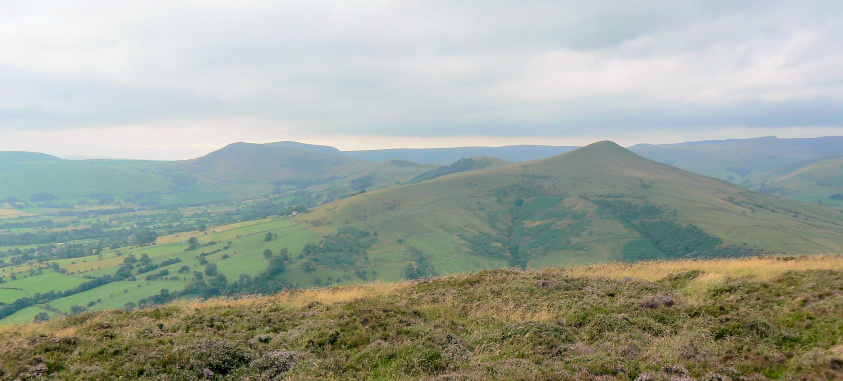 The Great Ridge running from Lose Hill to Mam Tor.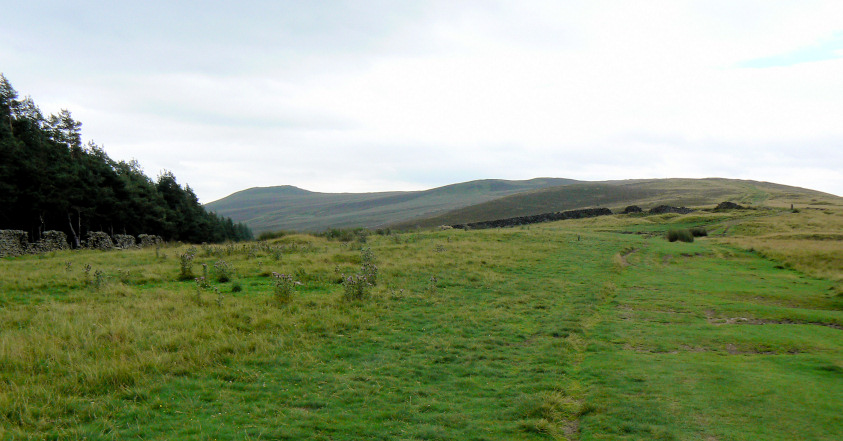 Looking along Hope Brink to Winhill Pike.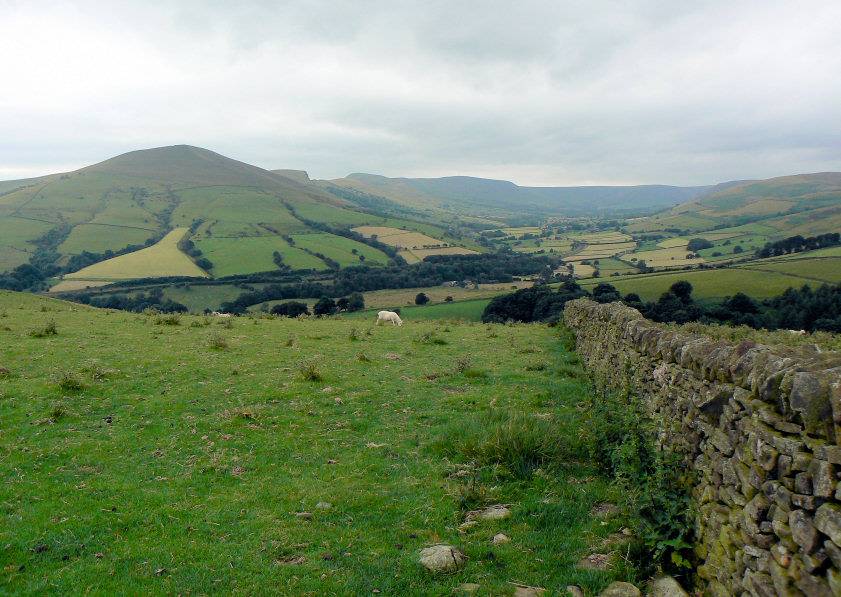 The Vale of Edale.

The Great Ridge.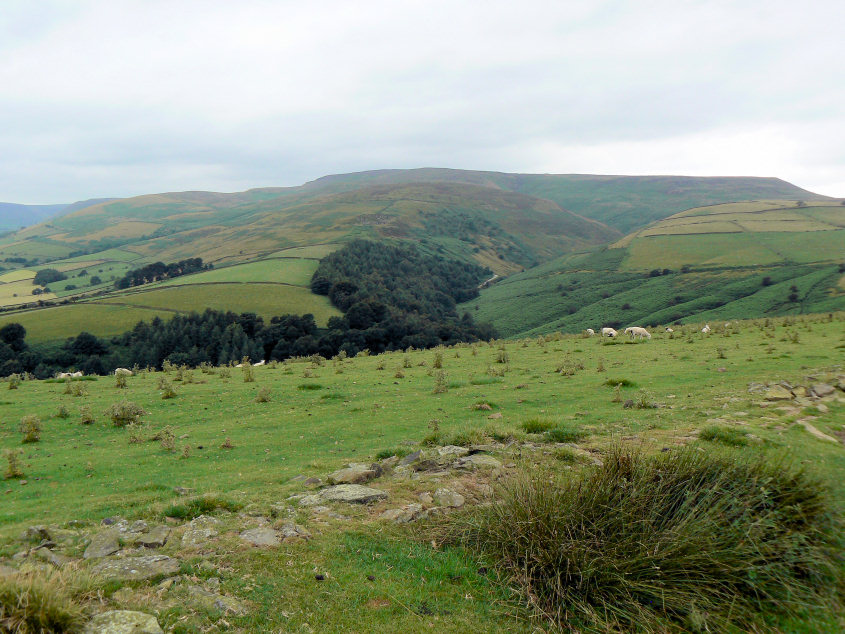 Kinder Plateau is starting to change colour as the heather comes into flower.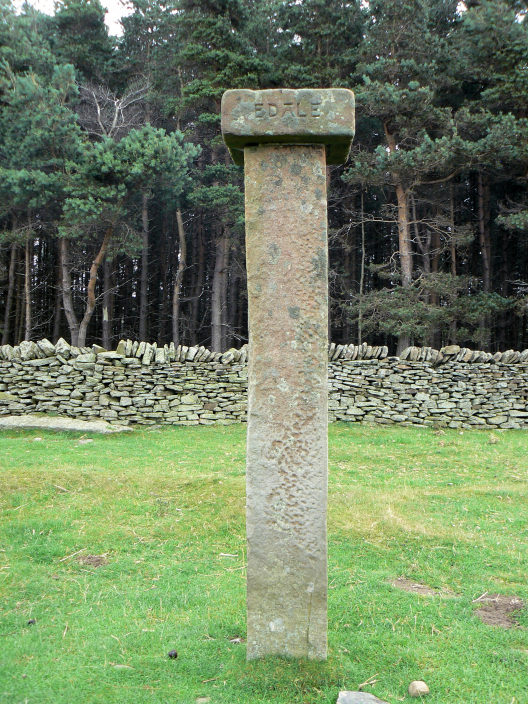 Hope Cross.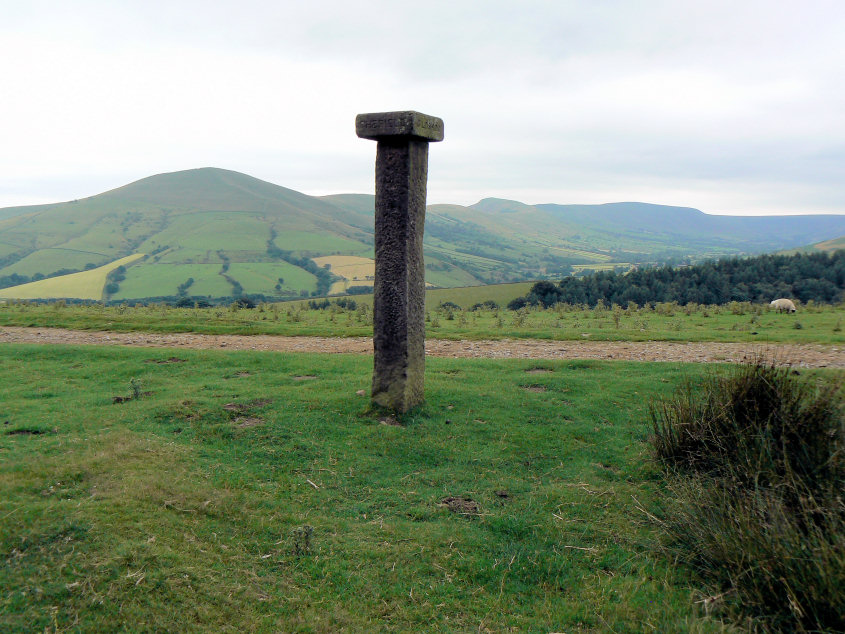 Each side of the cross has a different village or town on it. It always seems to be facing the wrong direction to me, if you stand looking at any side the place name you are reading is behind you, rather than in front of you.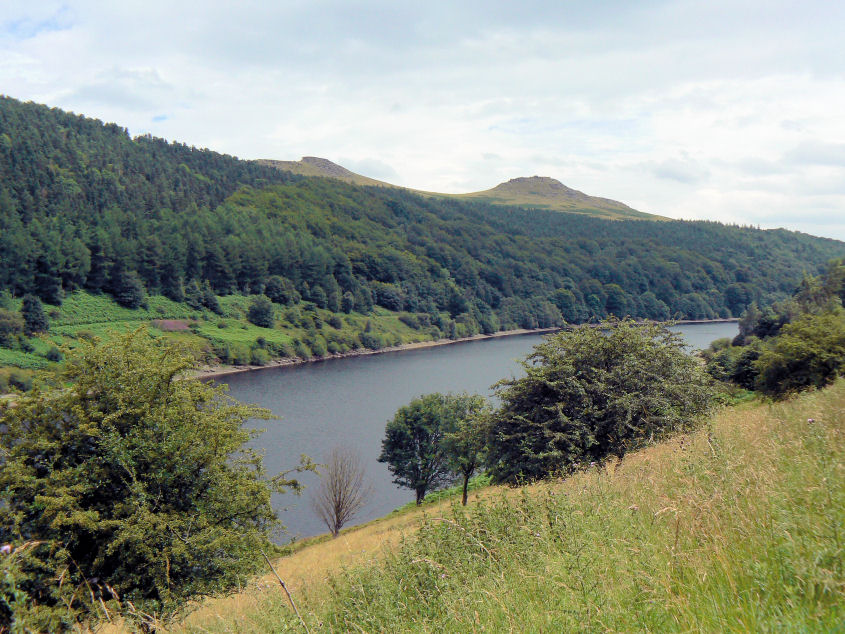 Crook Hill comes into view as I walk alongside Ladybower Reservoir.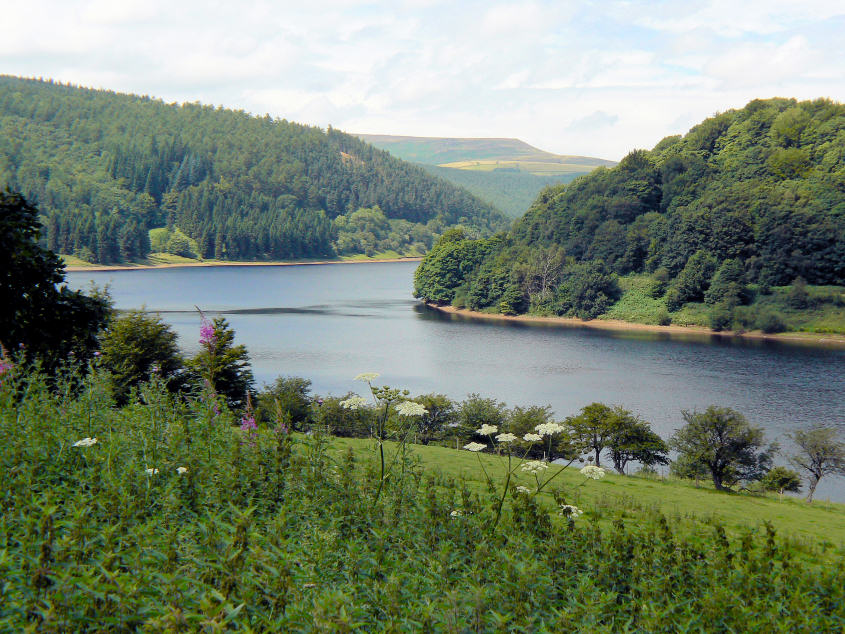 Looking back along Ladybower to Crookstone Knoll.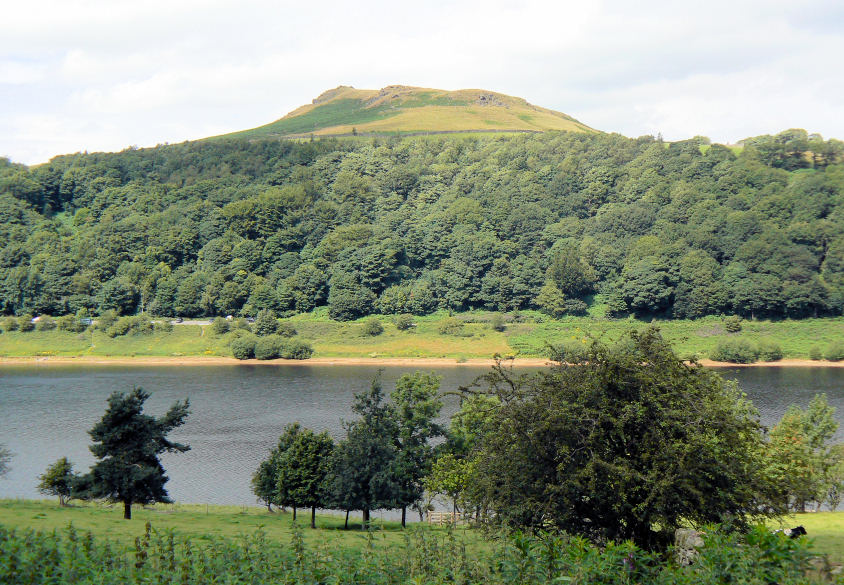 Crook Hill.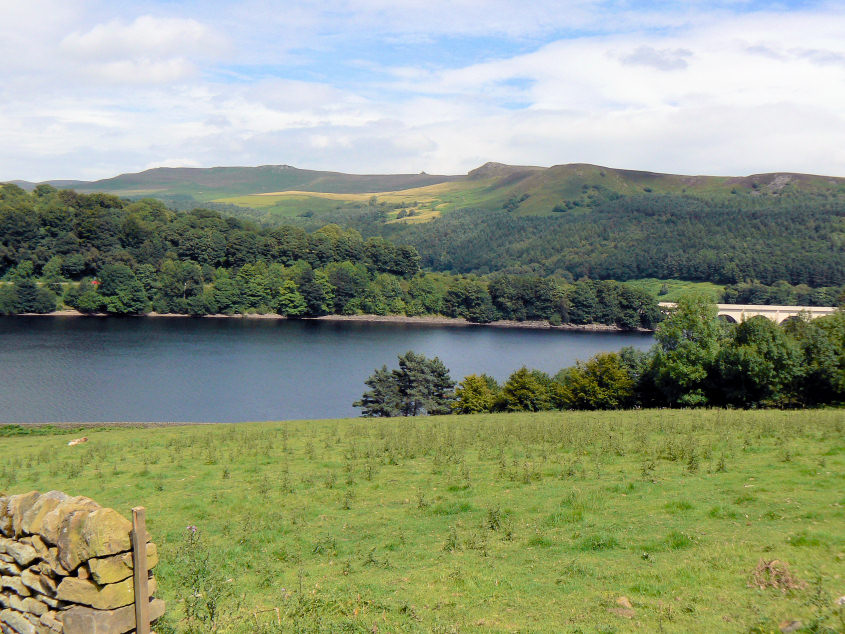 Blue sky over Derwent Edge as I near the end of the walk.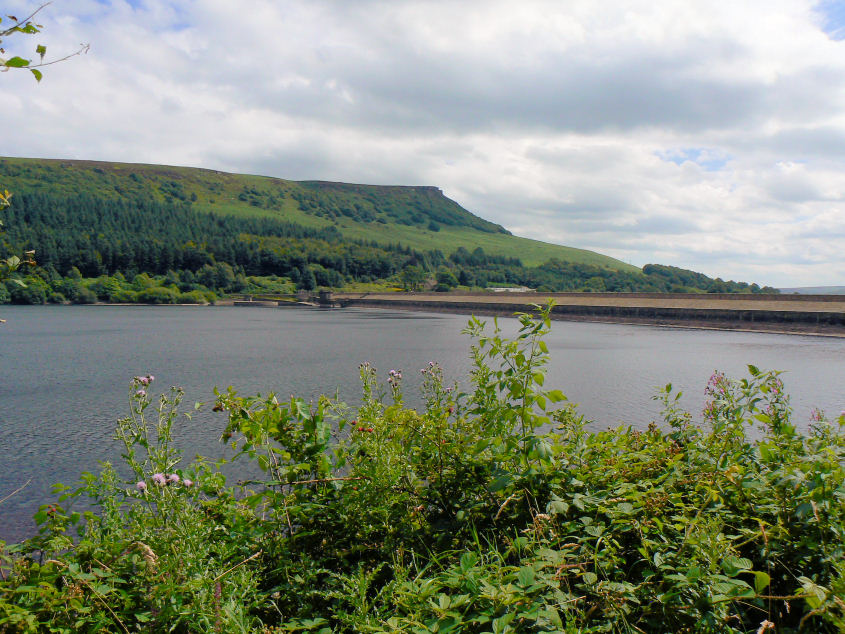 Bamford Edge.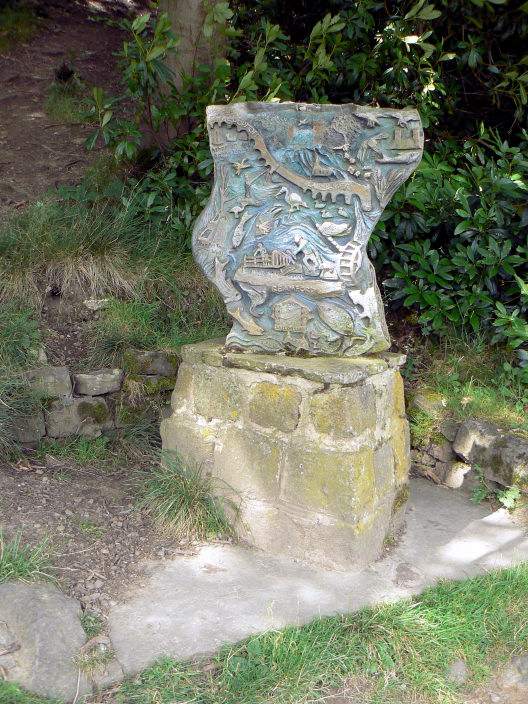 A plaque which celebrates events in Bamford.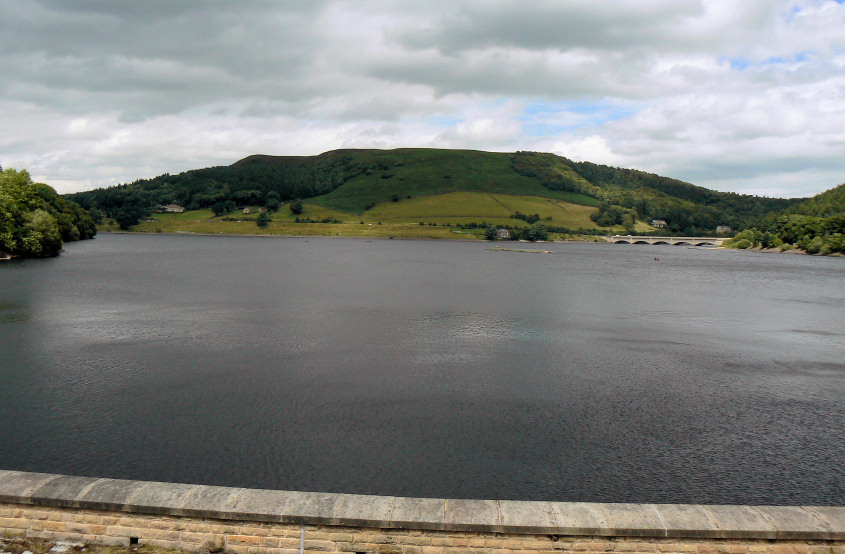 Ladybower Tor is looking a lot brighter than when I set out.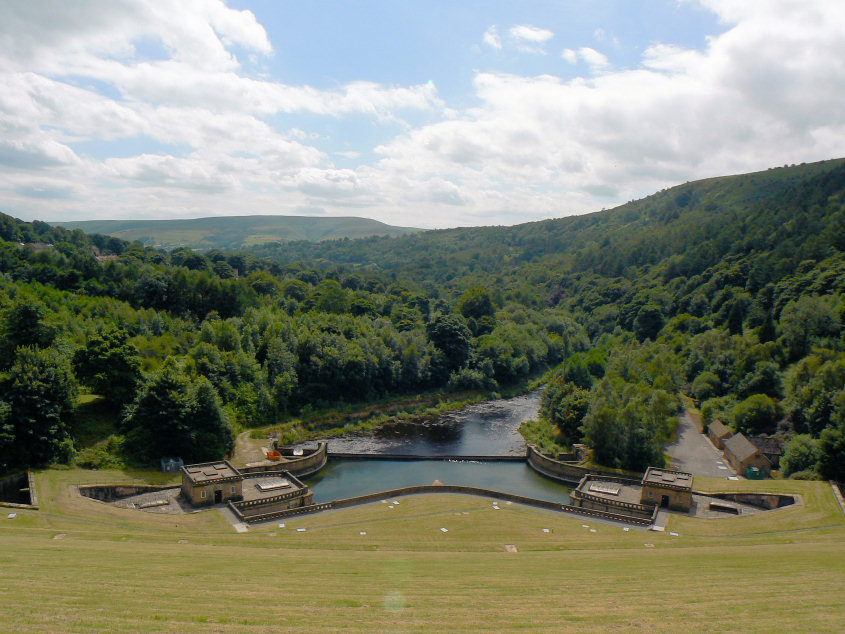 The River Derwent as it emerges from the reservoir and heads down the valley.
All pictures copyright © Peak Walker 2006-2023