Fleetwith Pike - Lake District Walk
Monday 8th September 2008
After a wet weekend in the Lakes that was spent visiting friends and family we awoke on Monday to a dry day and views of the fells. This walk and in particular the climb up the nose of Fleetwith Pike had been on my to do list for over a year now so it was great to get such a good day to do it on after all the recent rain.
Start: Gatesgarth Farm (NY 1945 1501)
Route: Gatesgarth Farm - Fleetwith Pike (256) - Black Star on Honister Crag (257) - Grey Knotts (258) - Brandreth (259) - Haystacks (260) - Scarth Gap - Peggy's Bridge - Gatesgarth Farm
Distance: 7.25 miles Ascent: 914 metres Time Taken: 7 hours 5 mins
Terrain: Steep ascents with some scrambling.
Weather: Generally warm with a few showers around lunchtime.
Pub Visited: The Bridge Hotel, Buttermere Ale Drunk: Black Sheep Bitter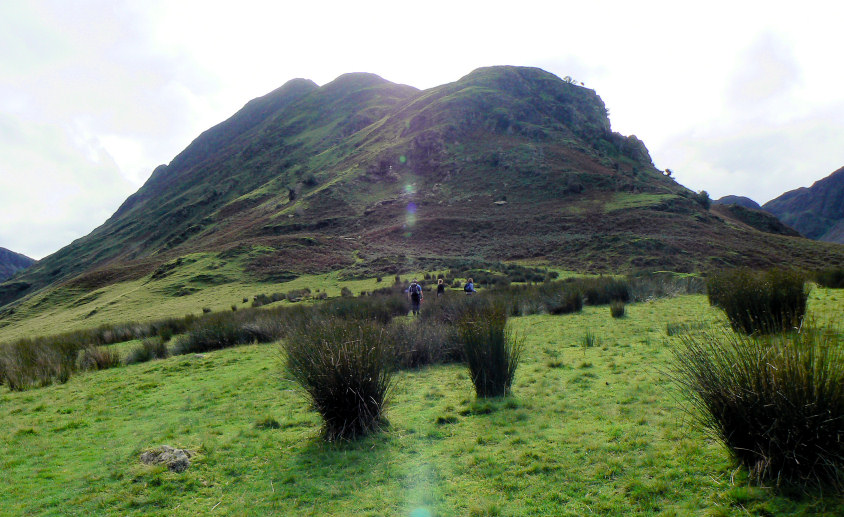 Looking up to Fleetwith Pike from the start of the walk. It looks steep.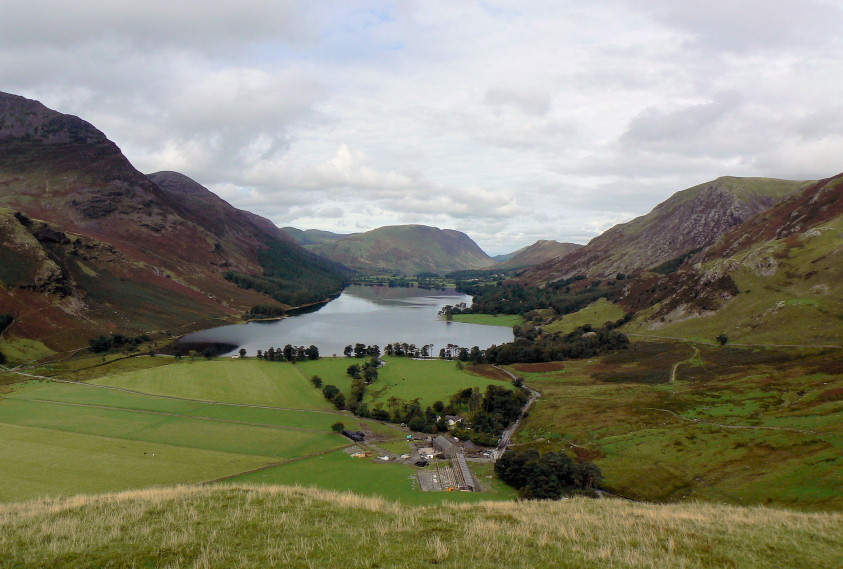 Looking down to Buttermere after climbing up the side of Fleetwith Pike.
Haystacks, the final summit of the day.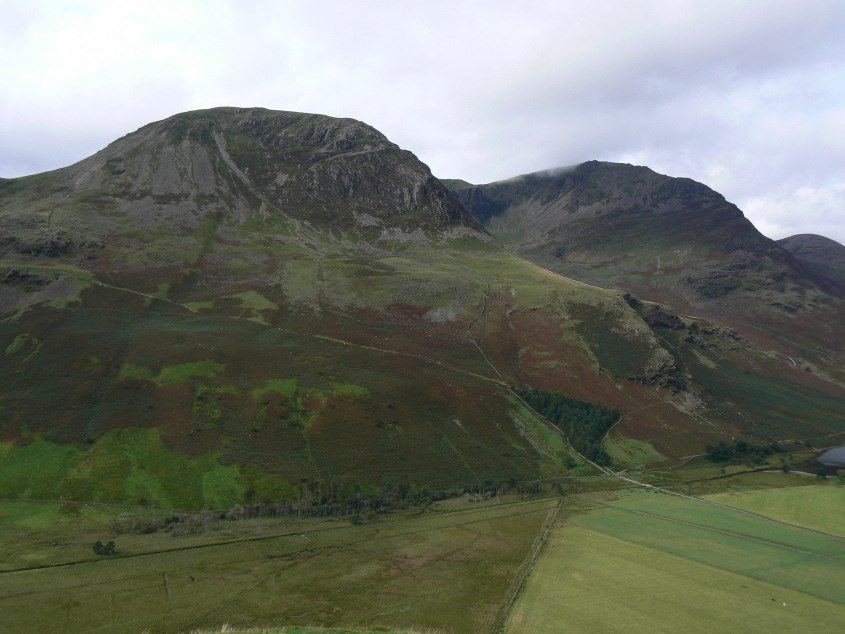 High Crag, High Stile and Dodd.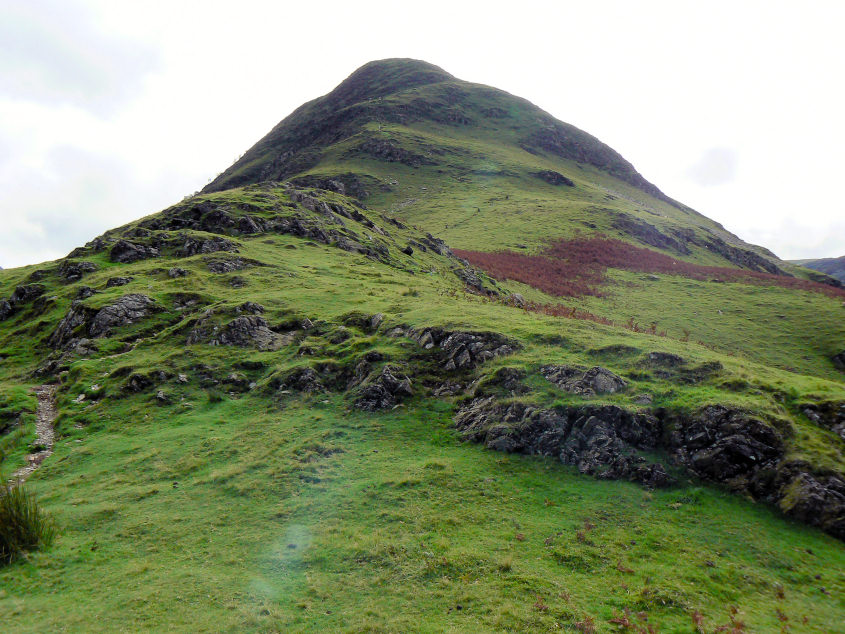 Still a long way to go to reach the top of Fleetwith Pike.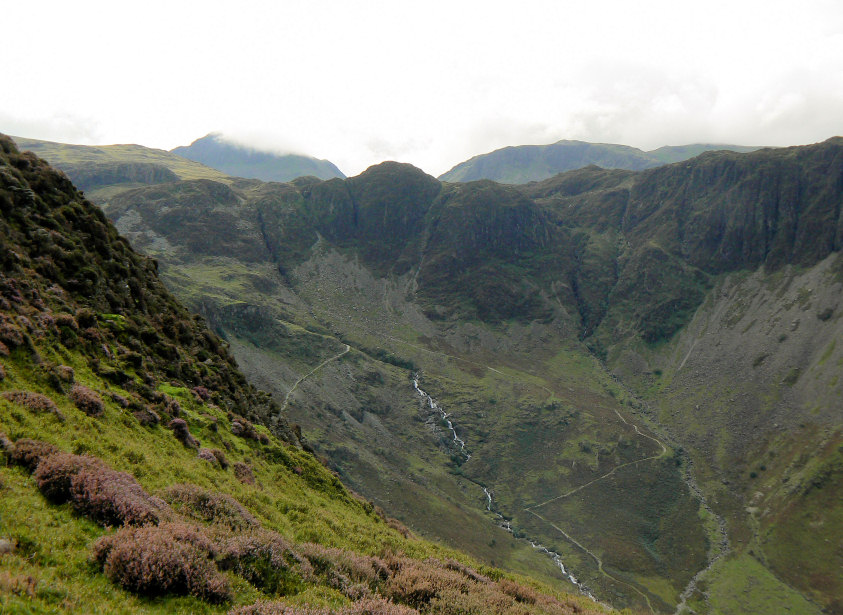 Green Crag with Great Gable in cloud behind.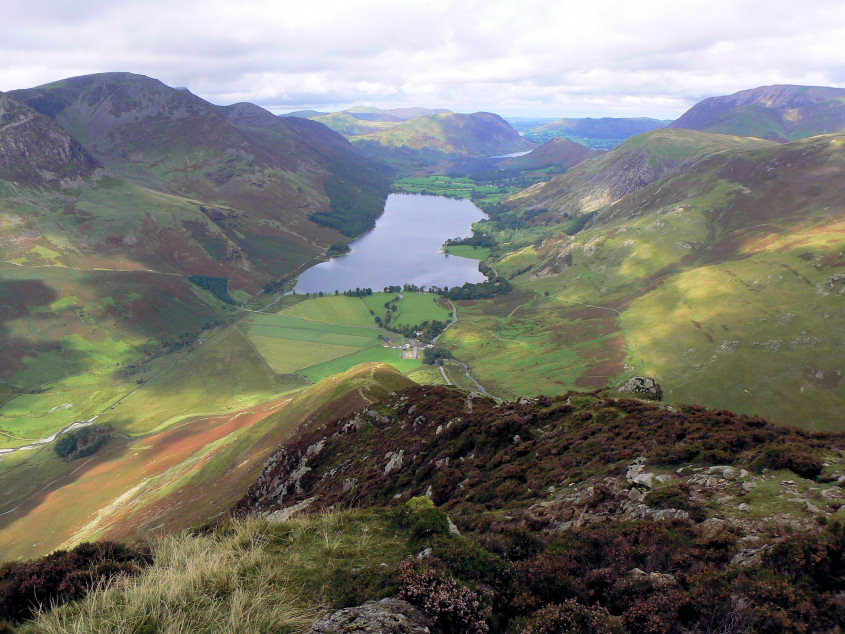 Looking back down the nose of Fleetwith Pike as we get near to the top.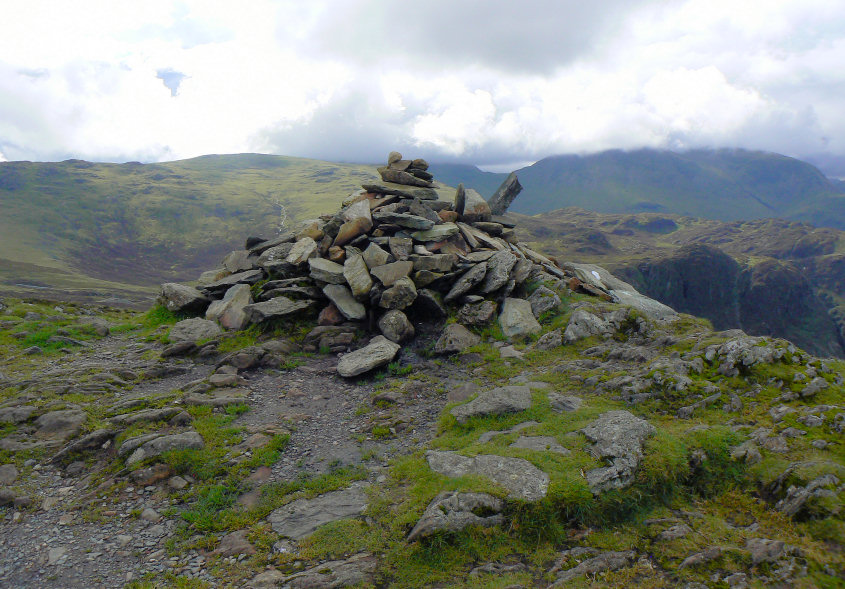 Fleetwith Pike's summit cairn.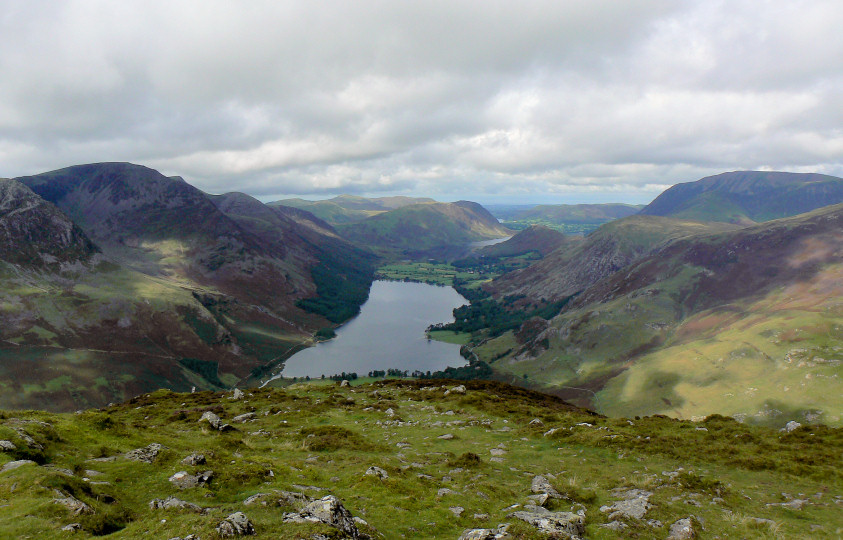 Looking back from the summit with a glimpse of Loweswater in the distance.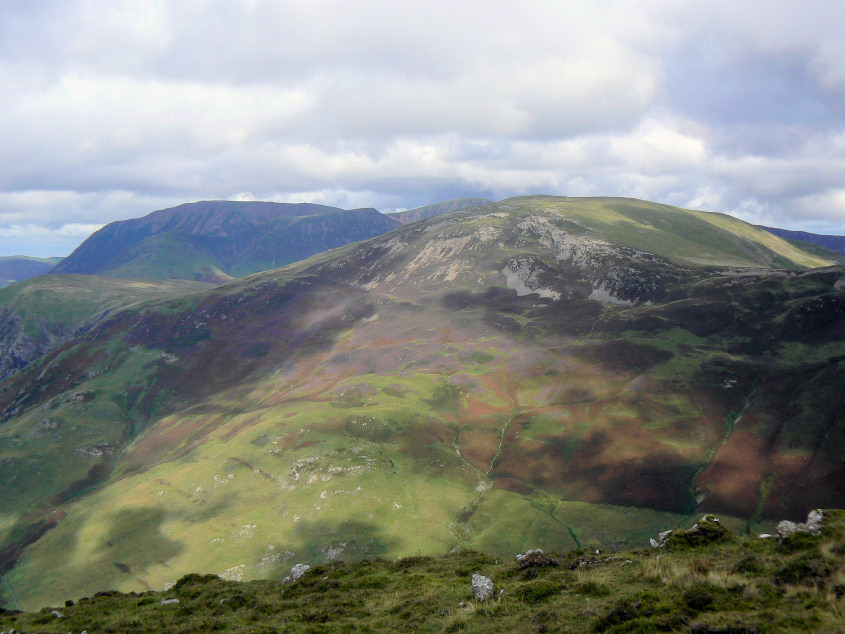 Grasmoor and Robinson from the summit.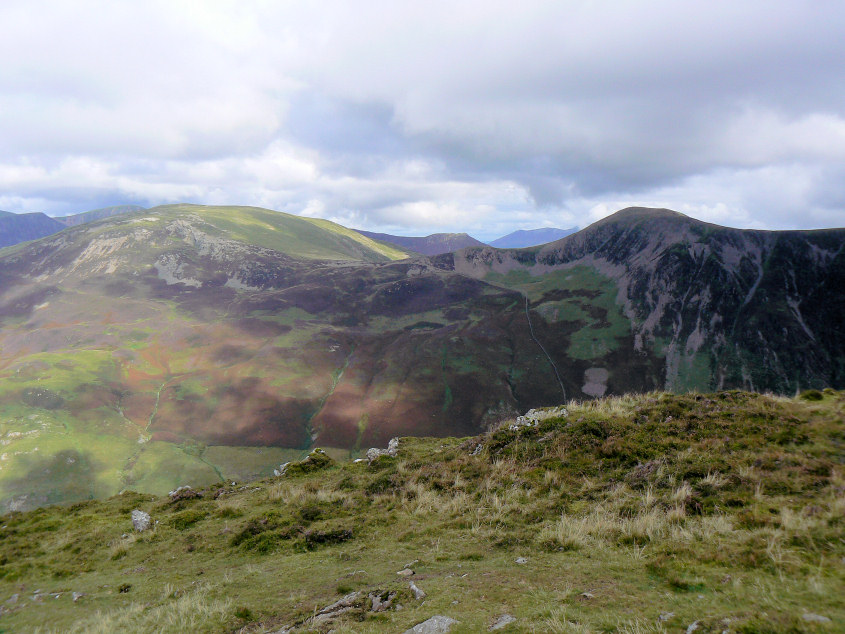 Further round, Skiddaw can be seen in the distance between Robinson and Hindscarth.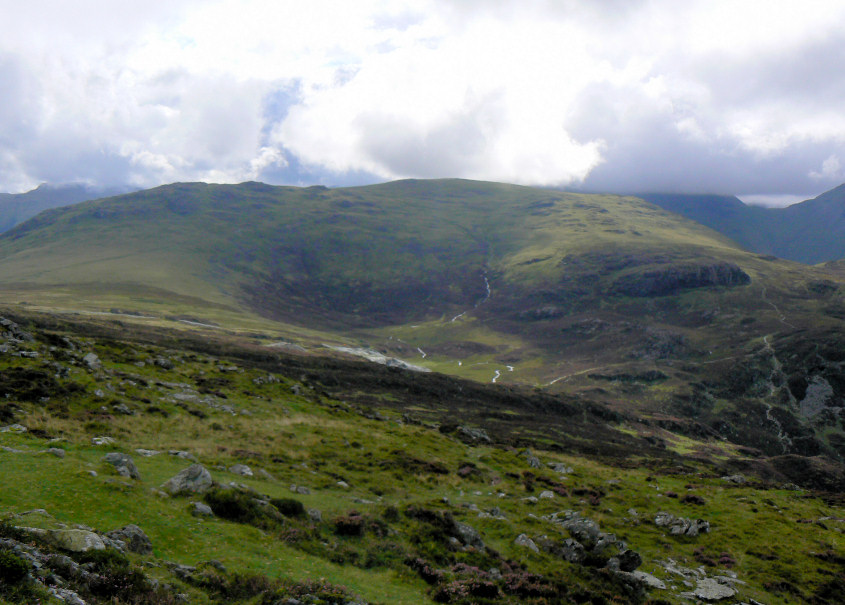 Grey Knotts and Brandreth two of the summits we would visit today.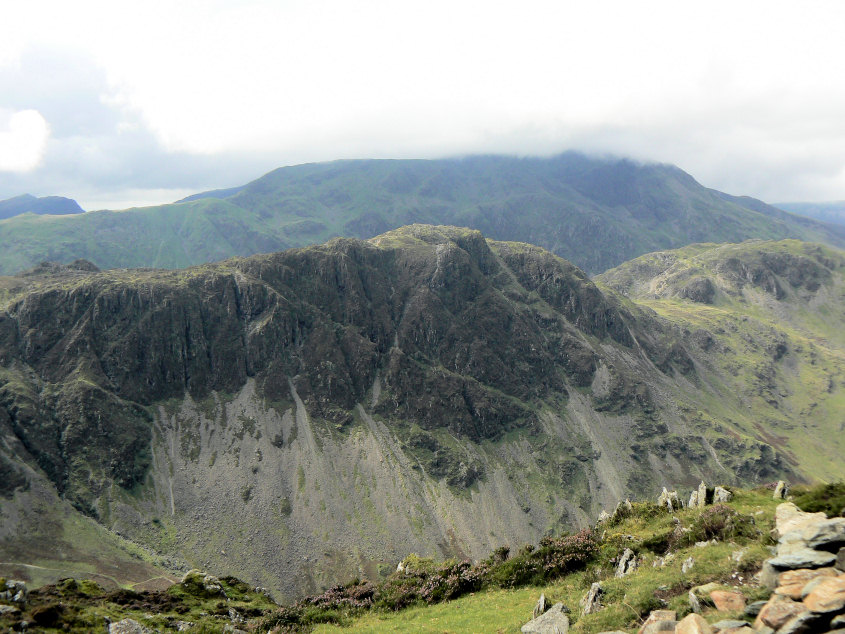 Haystacks with Pillar behind in cloud.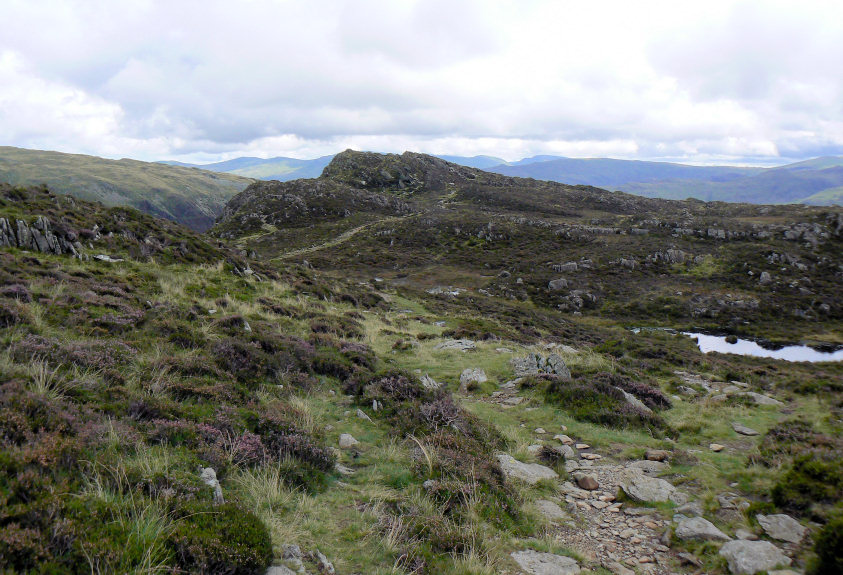 The next summit and an easy stroll across to Black Star.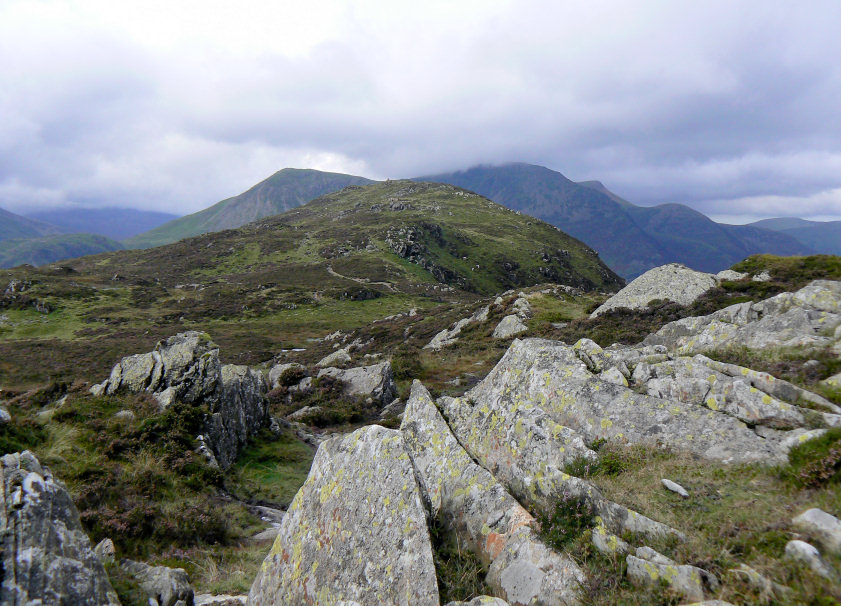 Looking back to Fleetwith Pike from Black Star.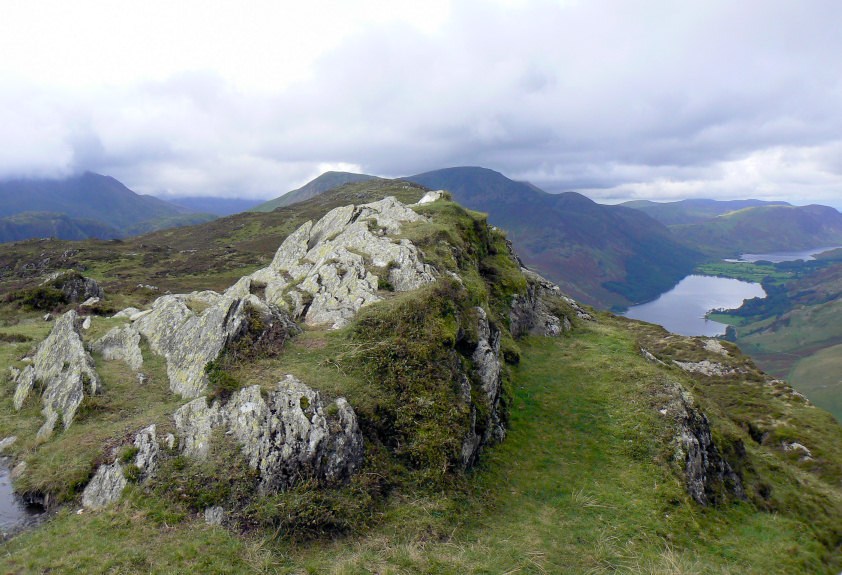 Black Star's summit and a view down to Buttermere.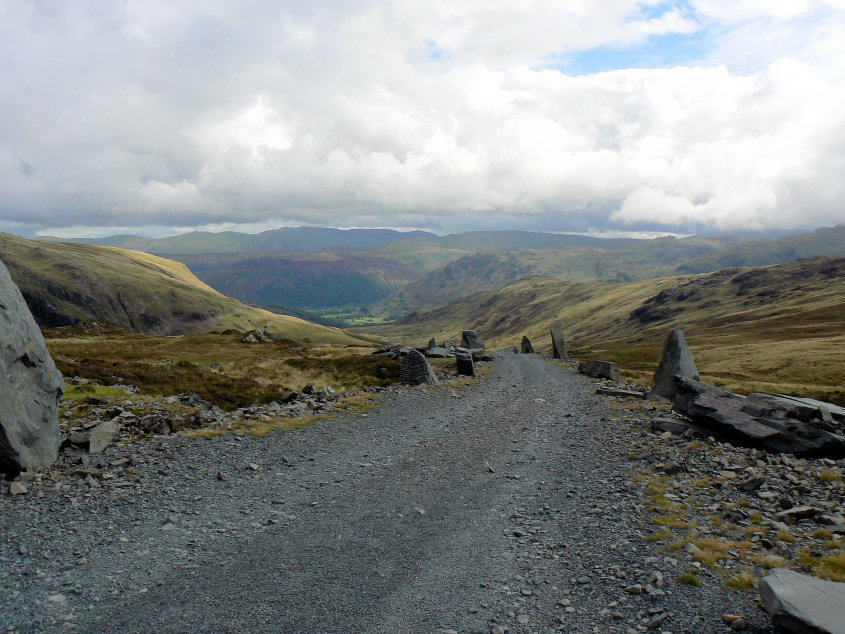 Crossing the track from Honister Mine with a view stretching as far as the Helvellyn Range.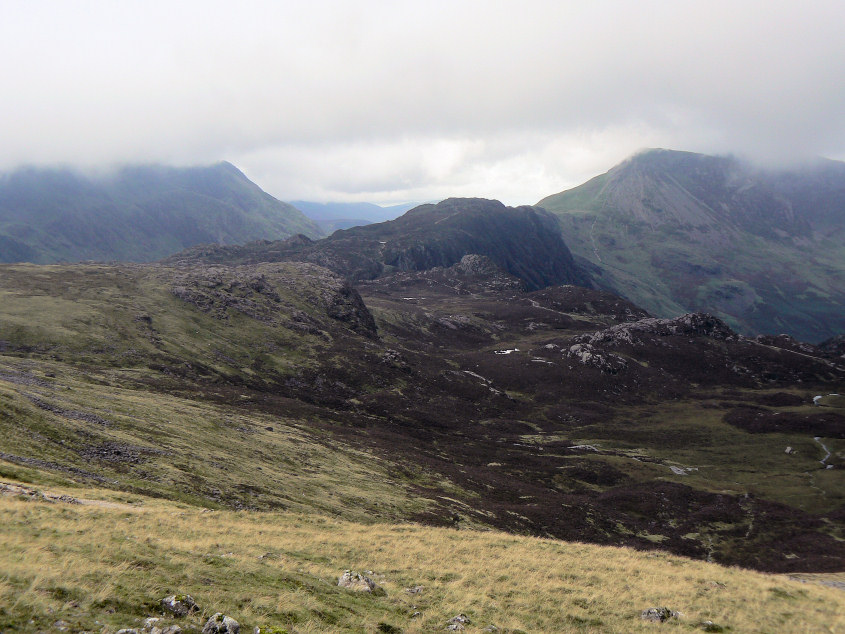 The clouds start to gather as we head up towards Grey Knotts' summit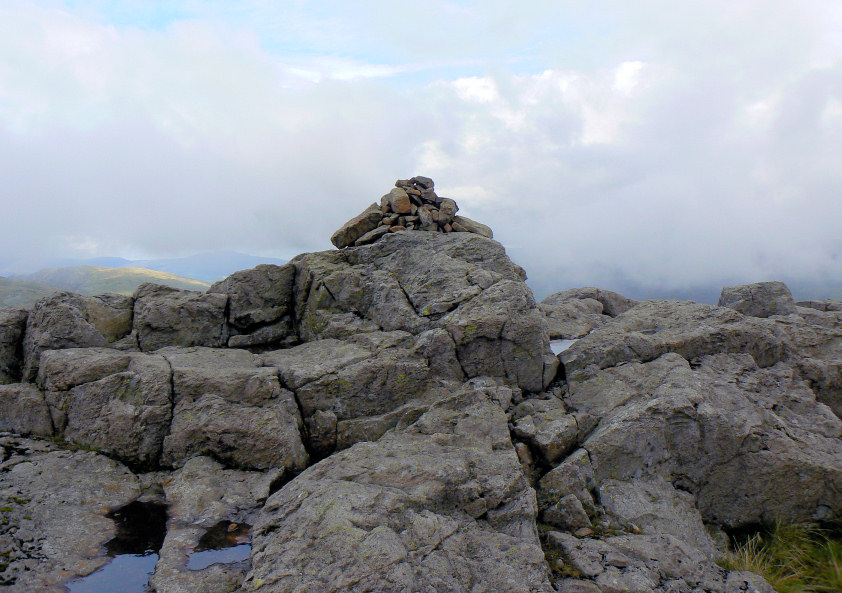 This shot of Grey Knotts' summit suggests the weather is improving. A few minutes later it was waterproofs on as we sat sheltering from the rain and ate our lunch.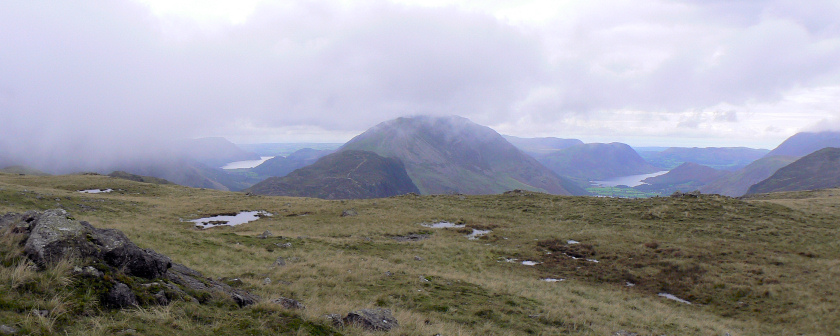 The cloud lifts briefly as we walk between Grey Knotts and Brandreth to give us this view down into two valleys.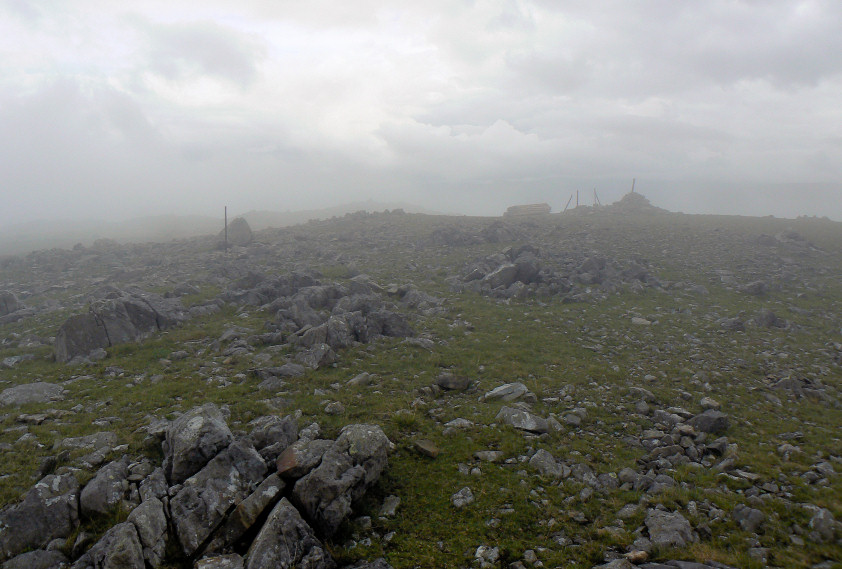 The best view we had from Brandreth's summit.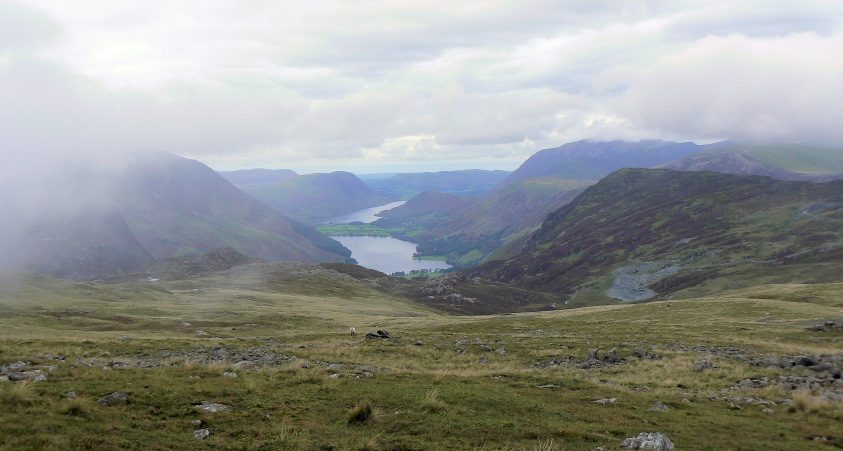 Out of the cloud as we head down towards Haystacks.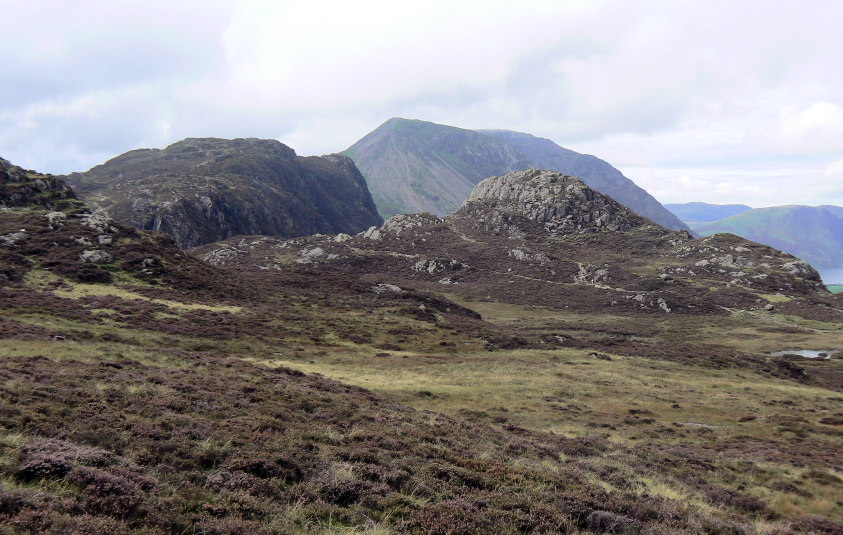 The cloud continues to lift as we approach Green Crag and the clear path we followed to Haystacks.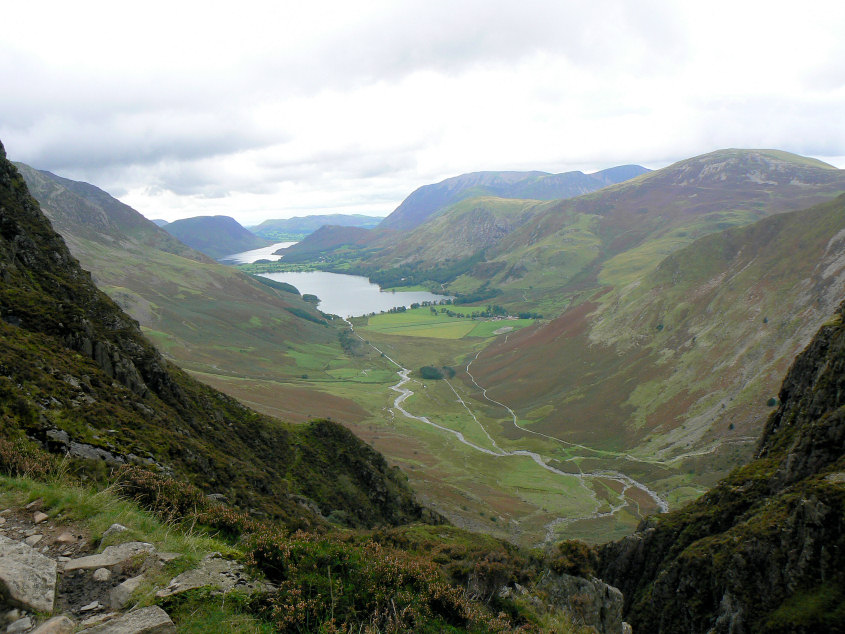 The view from Black Beck.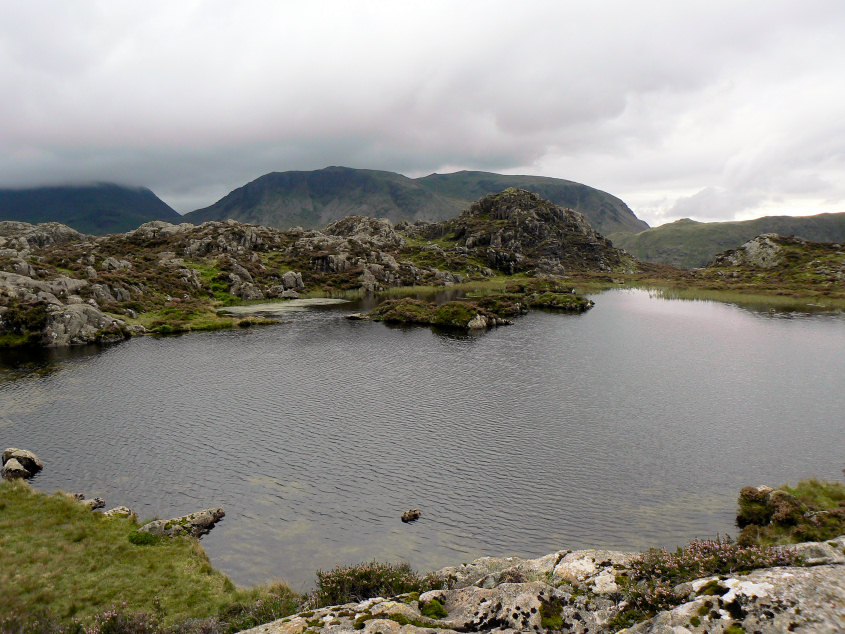 Innominate Tarn with Kirk Fell behind.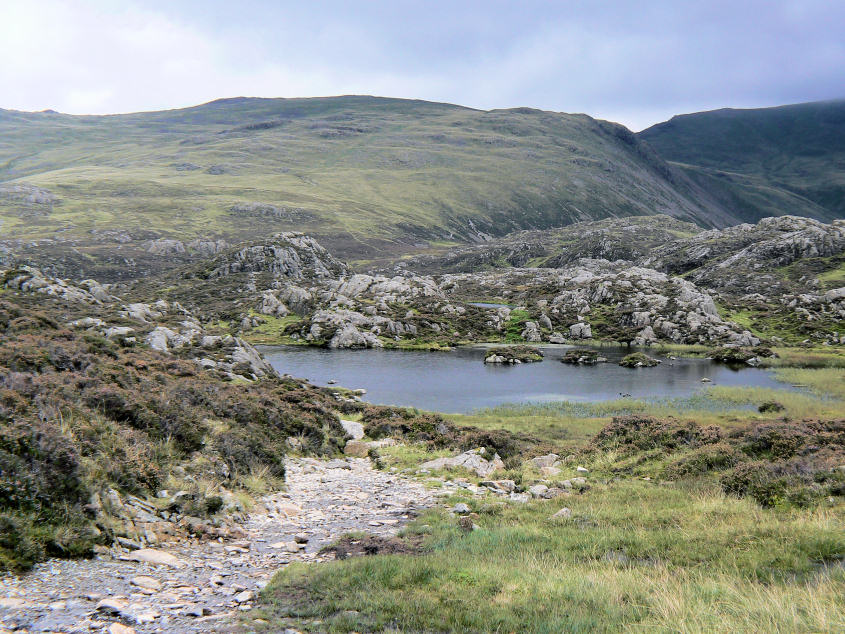 Innominate Tarn with Brandreth behind and now free of cloud.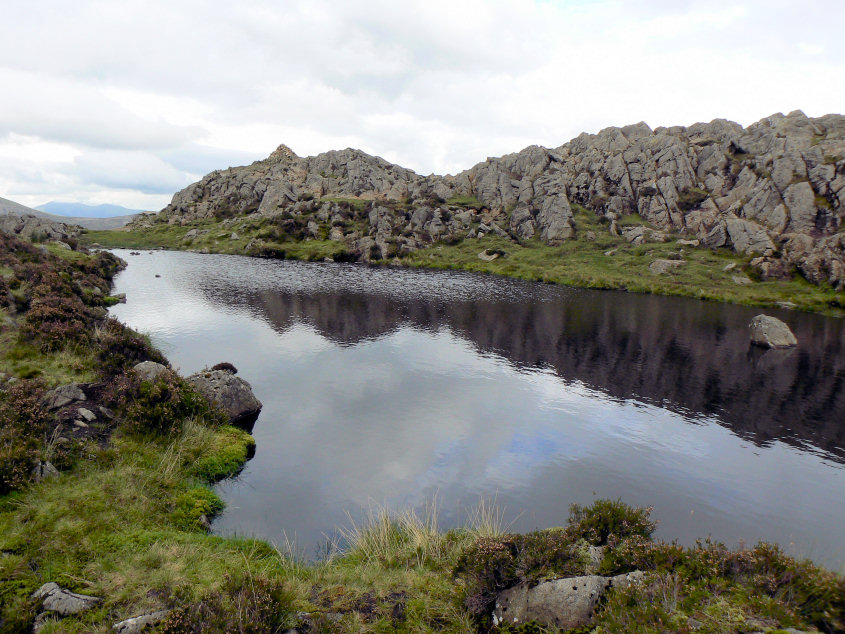 Looking across the unnamed tarn to Haystacks' summit.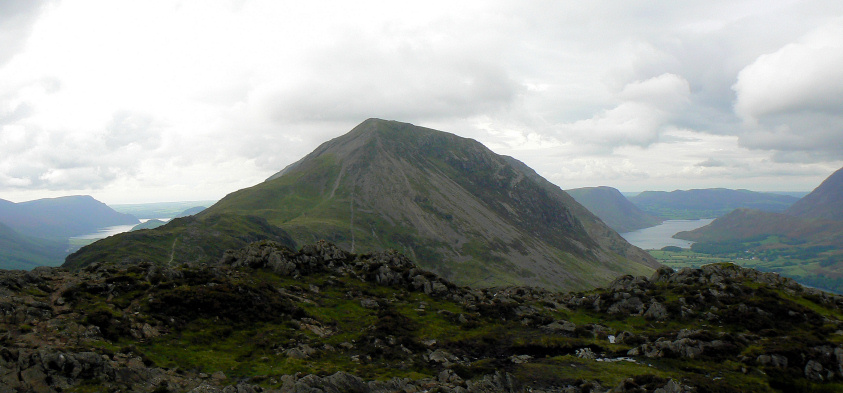 High Crag from Haystacks.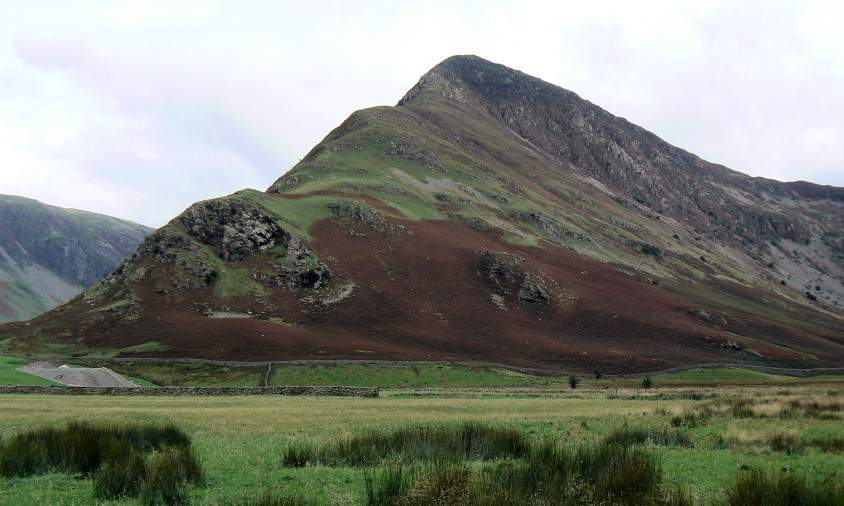 Fleetwith Pike from Peggy's Bridge.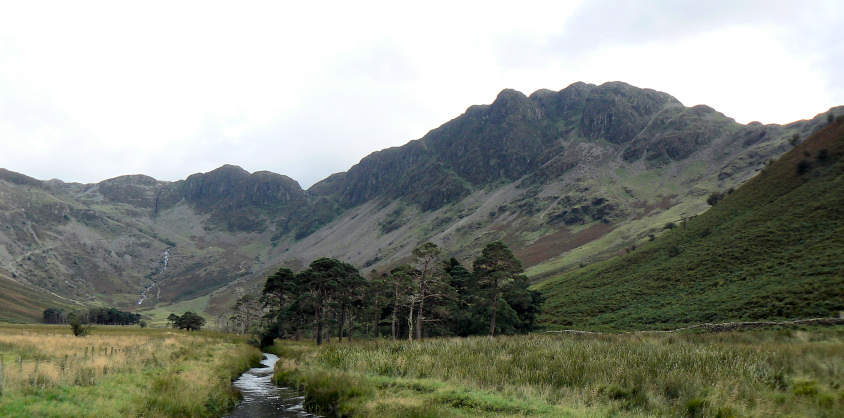 Haystacks from the same place.
All pictures copyright © Peak Walker 2006-2023