Bampton Fell - Lake District Walk
Tuesday 21st October 2008
We woke to the rain lashing against the window-panes and assumed that there would be no walking today. The owners of Littlefield Guest House persuaded us to have another pot of coffee after breakfast and by the time we had loaded up the car the weather had improved considerably. Another change of plans saw us picking up sandwiches in Keswick and then heading east to Burnbanks for a short and relatively low level walk to round off our holiday.
Start: Burnbanks (NY 5082 1612)
Route: Burnbanks - Pinnacle Howe (280) - Bampton Fell (281) - Four Stones Hill (282) - Measand Beck - Burnbanks
Distance: 5 miles Ascent: 353 metres Time Taken: 3 hours 50 mins
Terrain: Generally good tracks.
Weather: Warm with showers.
Pub Visited: None Ale Drunk: None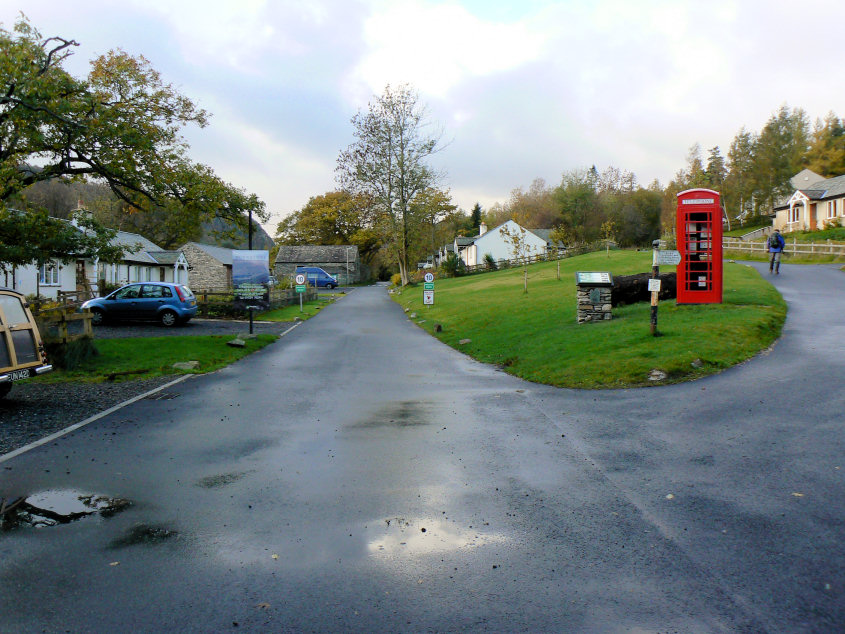 Burnbanks at the start of the walk.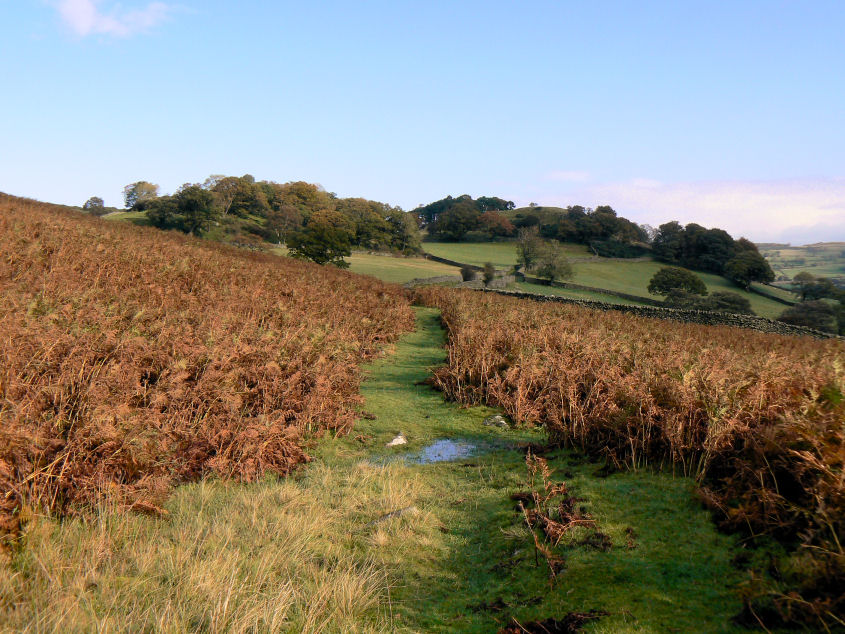 Starting out in sunshine we were soon removing our coats. Shortly after passing the tree line ahead a heavy hail storm had us putting them back on again.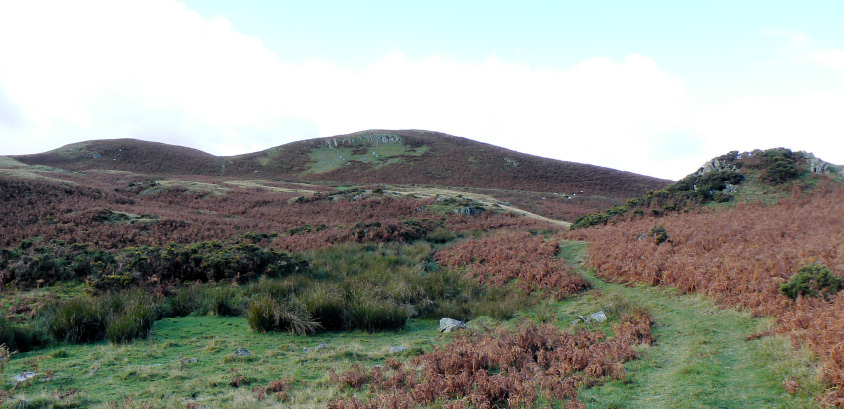 Pinnacle Howe ahead, as the sun comes out again and our coats are removed, yet again.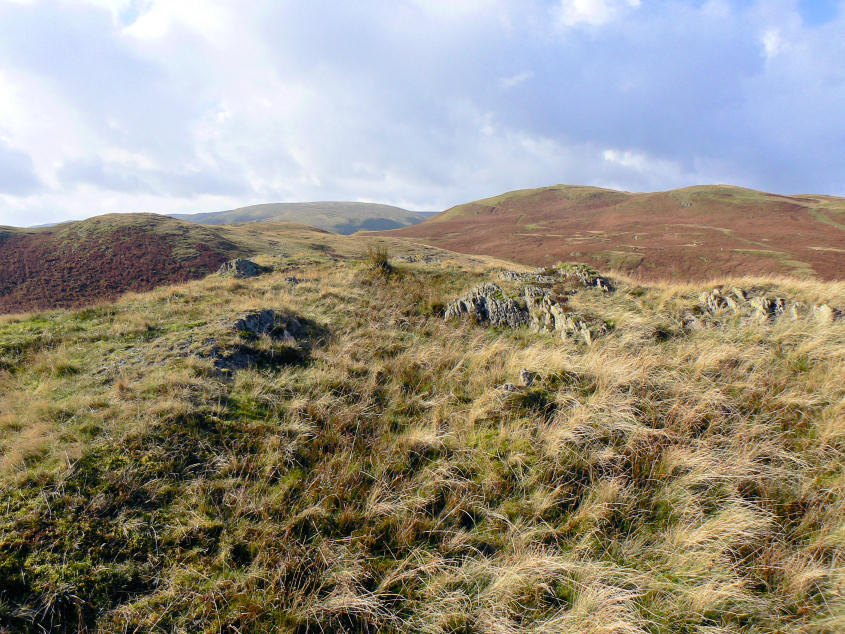 The unmarked summit of Pinnacle Howe.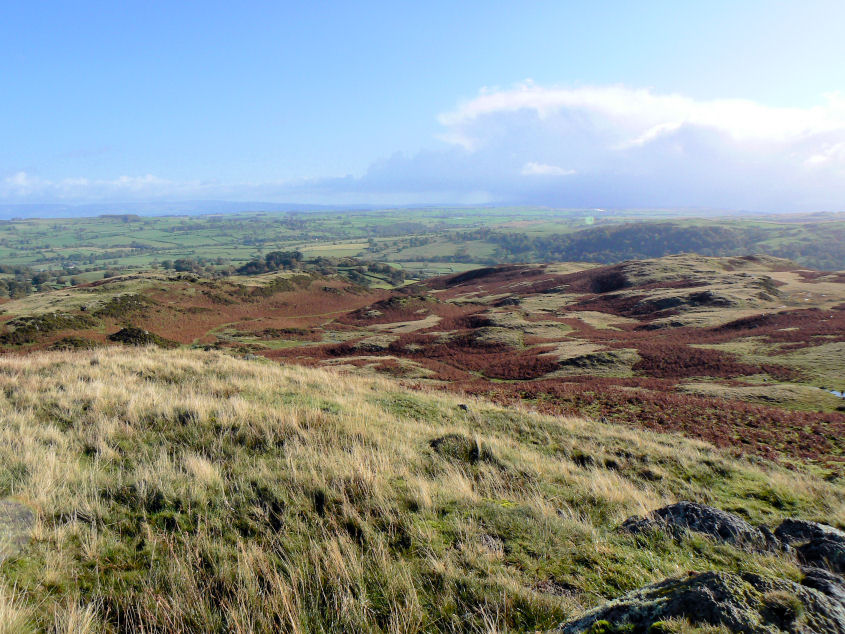 It's just about possible to see the Pennines in the distance.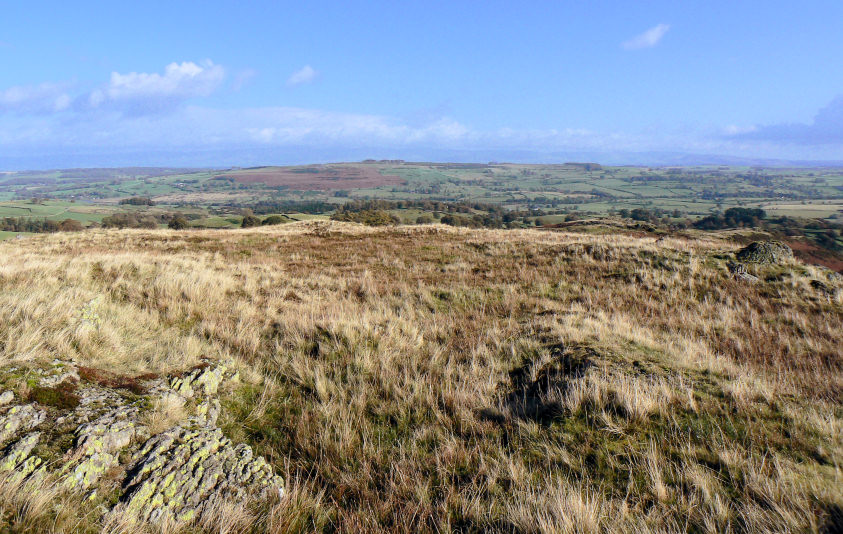 Knipe Scar with the faint outline of the Pennines behind.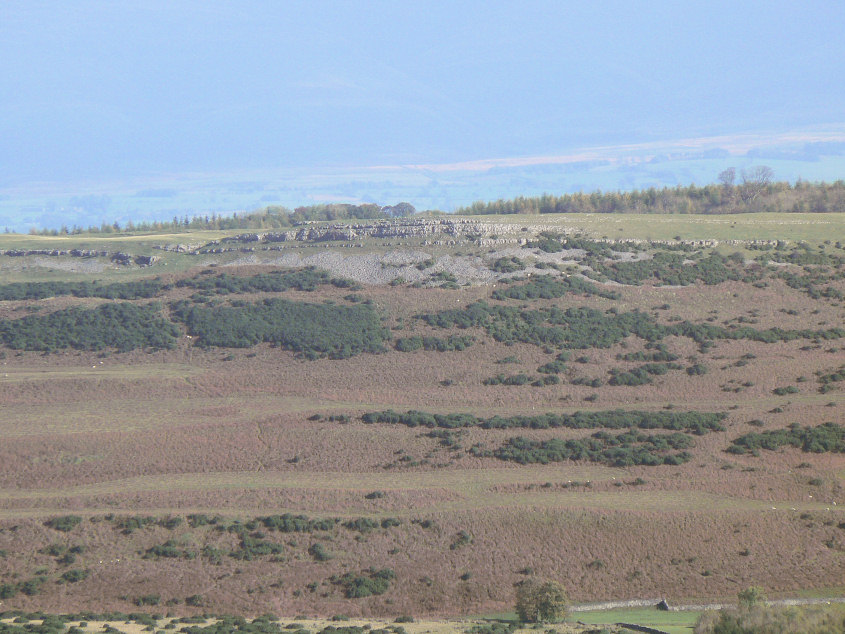 Zooming in on Knipe Scar.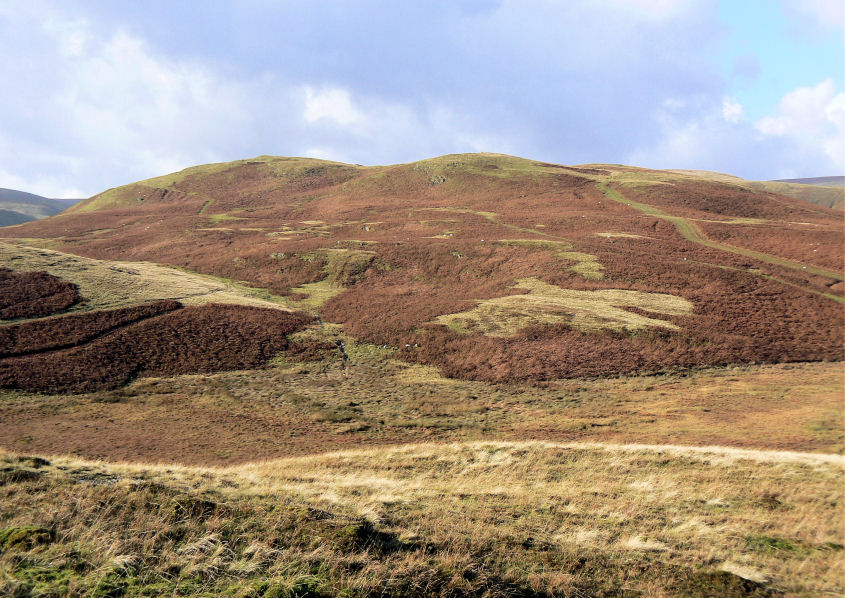 Bampton Fell with the broad track we followed on the right.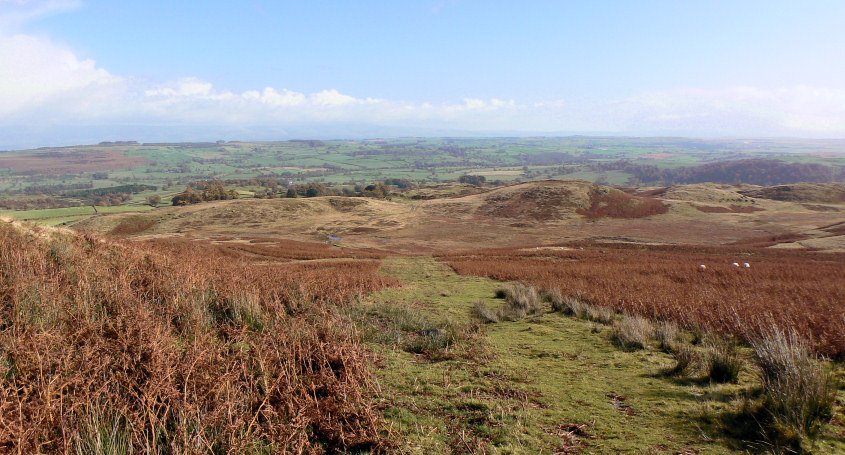 Looking back down the track to Pinnacle Howe.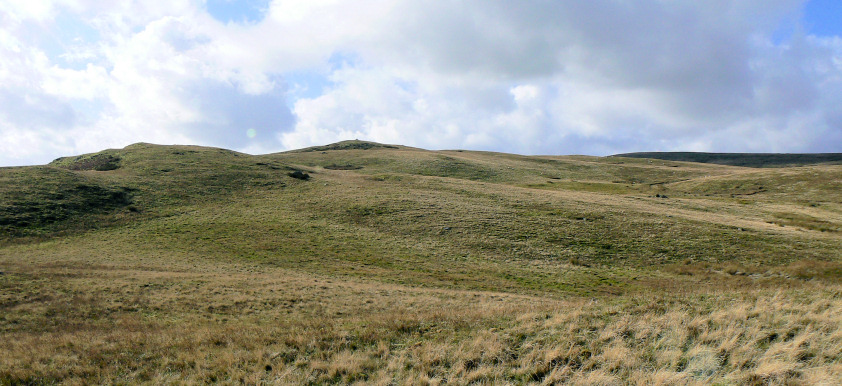 The summit of Bampton Fell is just about visible in the distance.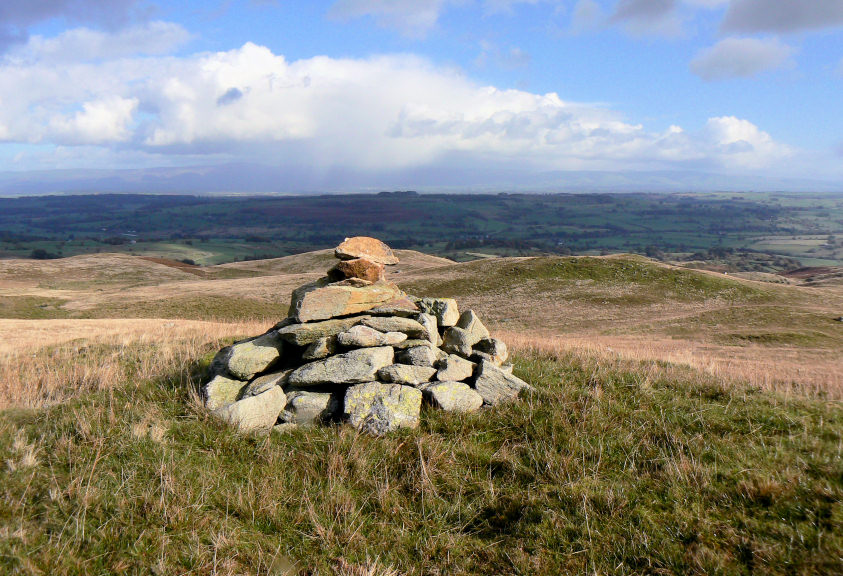 Bampton Fell's summit cairn.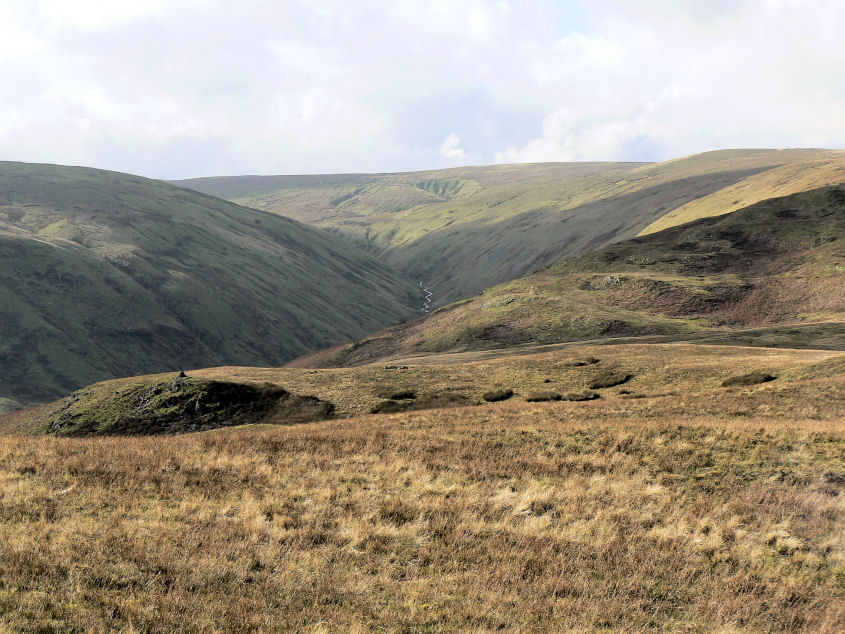 Fordingale Bottom with Low Kop to the right.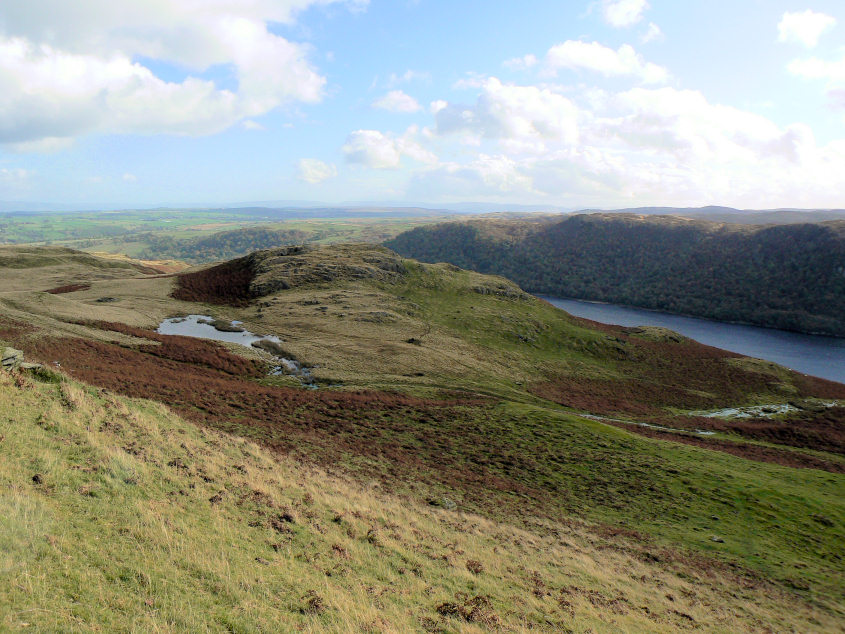 Heading down Bampton Fell towards Four Stones Hill.
Haweswater from the slopes of Bampton Fell.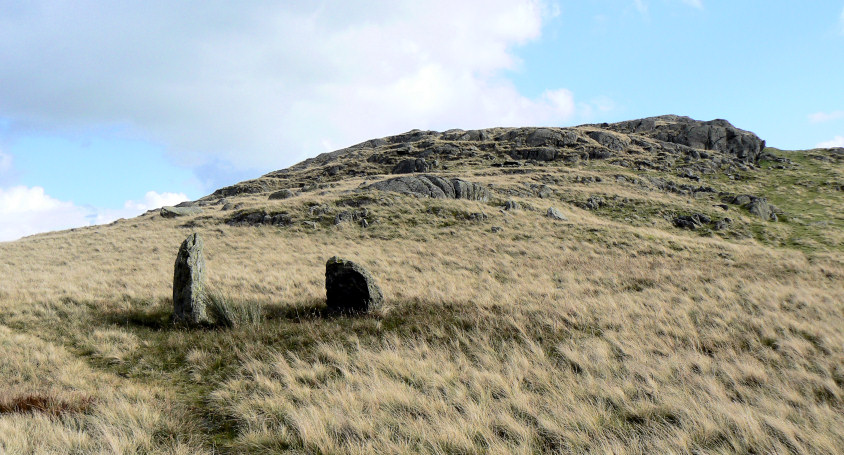 Two standing stones as we approach Four Stones Hill's summit.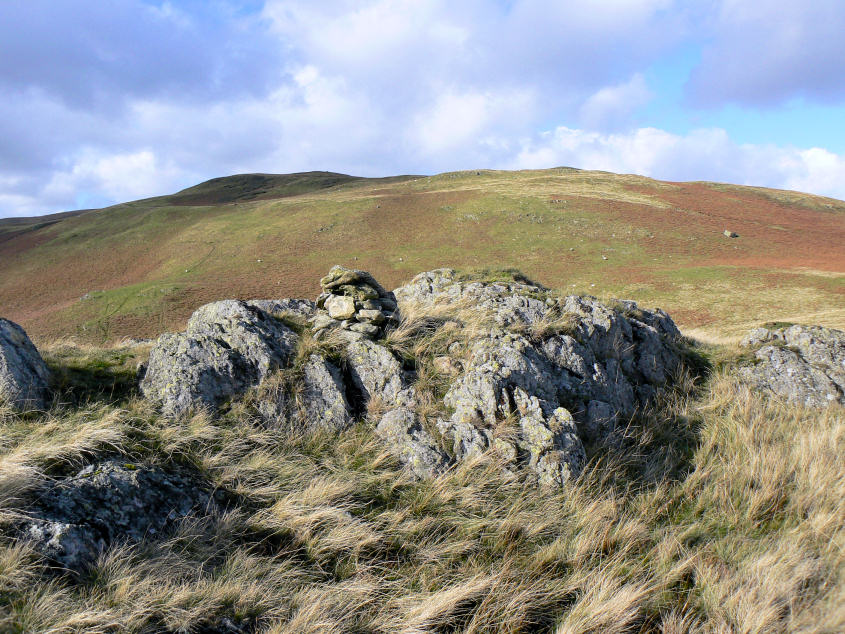 Looking towards Bampton Fell from Four Stones Hill's summit.
Measand End from Four Stones Hill.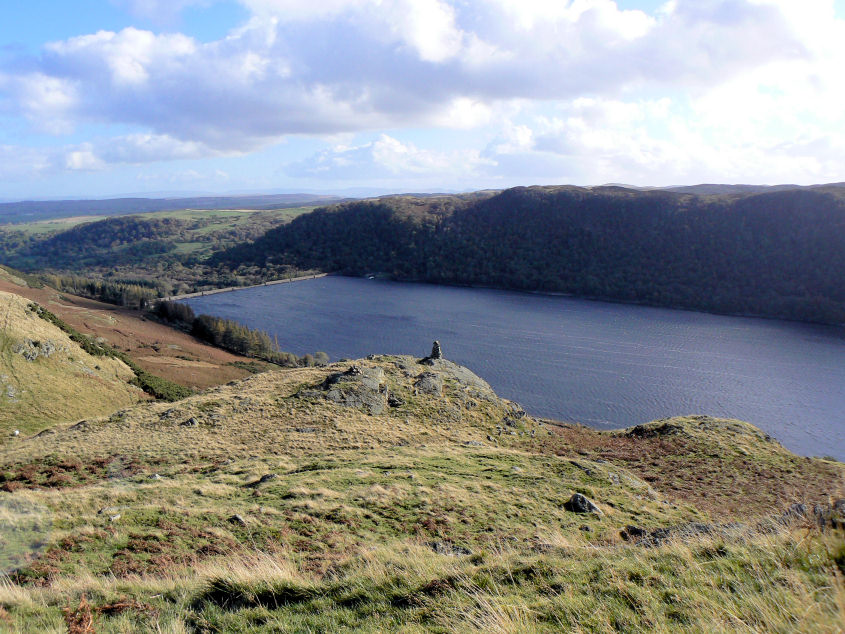 Haweswater from Four Stones Hill. A great view to accompany our lunch.
The falls on Measand Beck.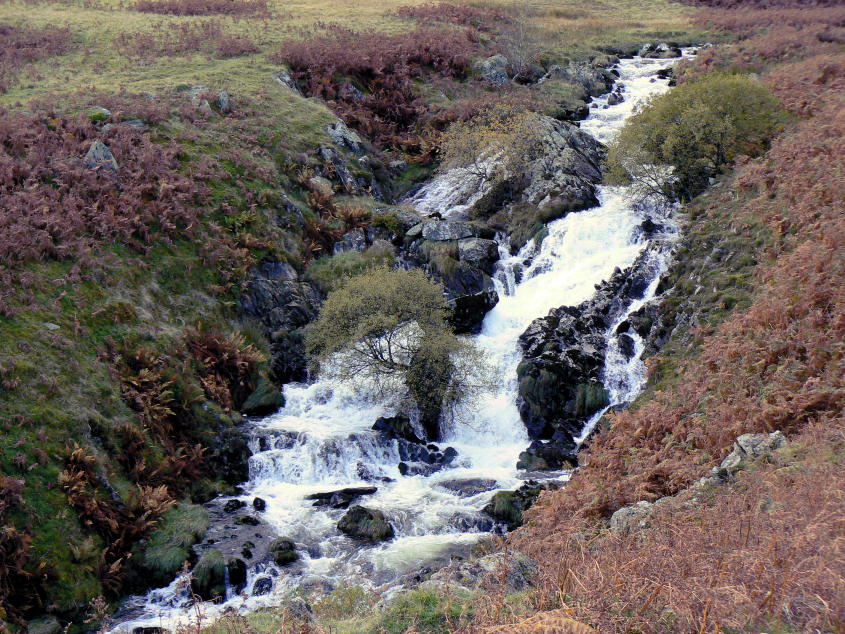 A closer view.
All pictures copyright © Peak Walker 2006-2023