Stanton Moor - Peak District Walk
Monday 5th January 2009
On a whim I headed up to Stanton Moor for one of my favorite short walks and only took my camera out of habit. As I was driving towards the moor the trees became whiter, as did my surroundings, and I ended up having a walk on a snowy Stanton Moor, not what I expected when I set out from home.
Start: Cork Stone Entrance lay-by (SK 2419 8281)
Distance: 1.75 miles Ascent: 46 metres Time Taken: 1 hour
Terrain: Good easy tracks.
Weather: Cold.
Pub Visited: None Ale Drunk: None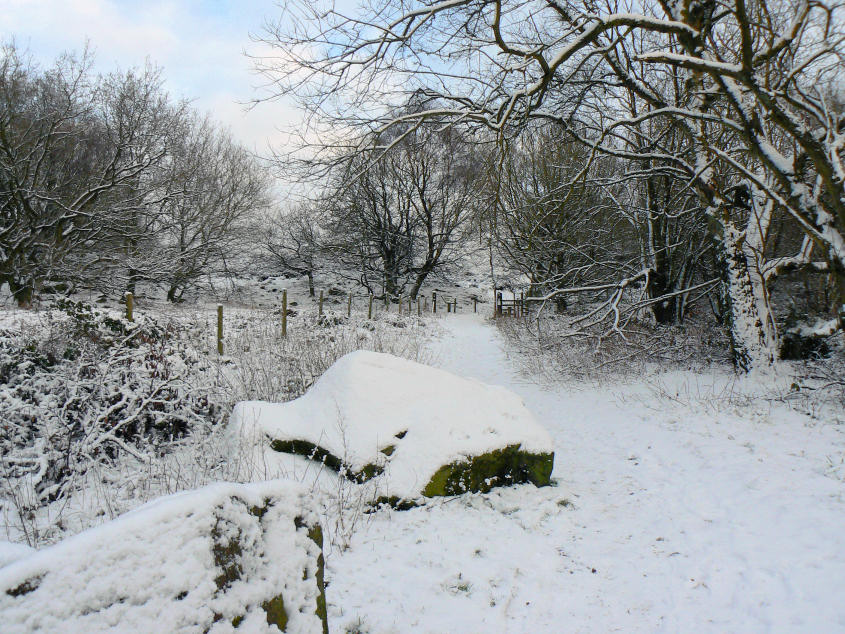 The snowy entrance to Stanton Moor.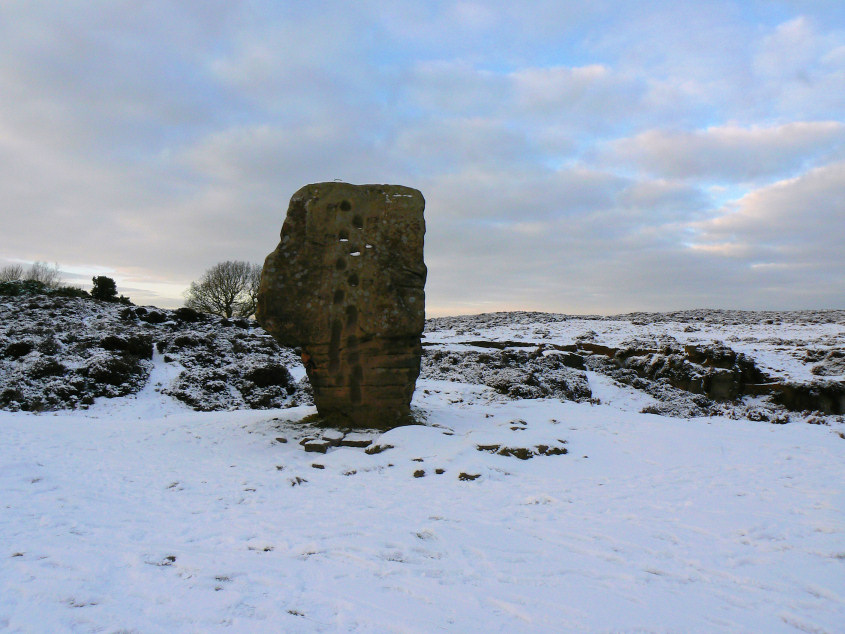 Approaching the Cork Stone.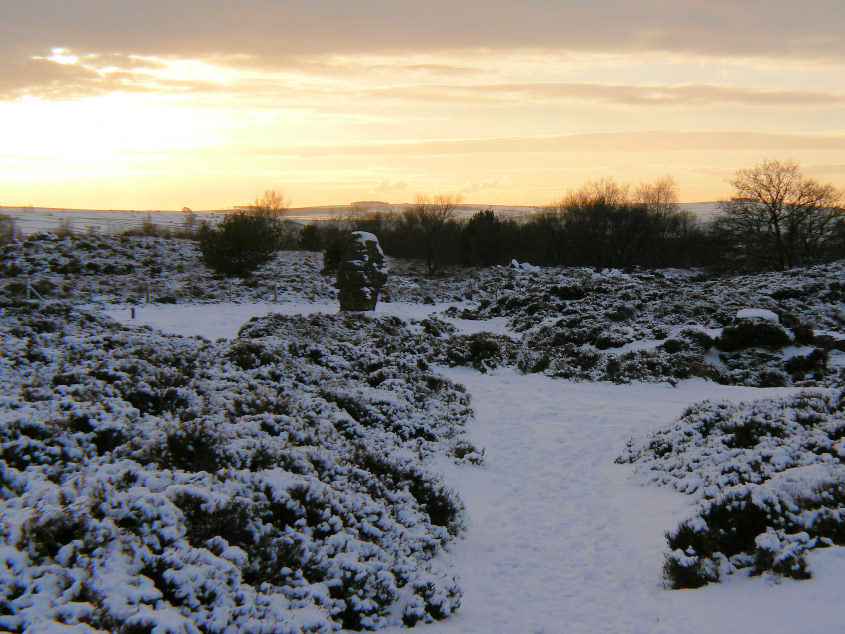 As usual the walk is a last minute decision and yet again, the sun is beginning to set as I start the walk.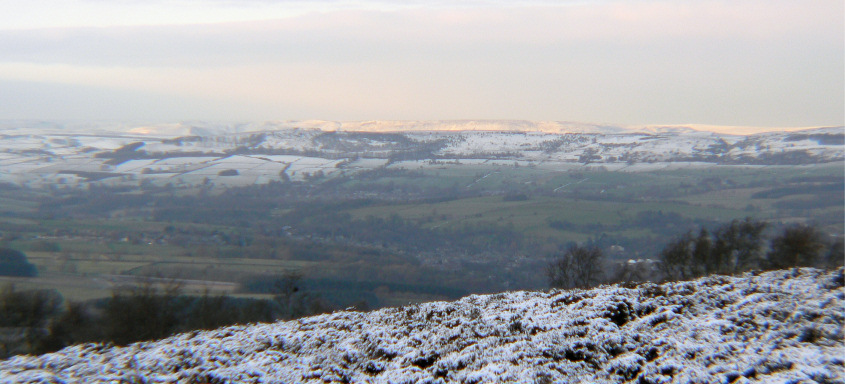 The sun lights up the distance snowy High Peak moors.
One of the many deserted quarries on the edge of the moor.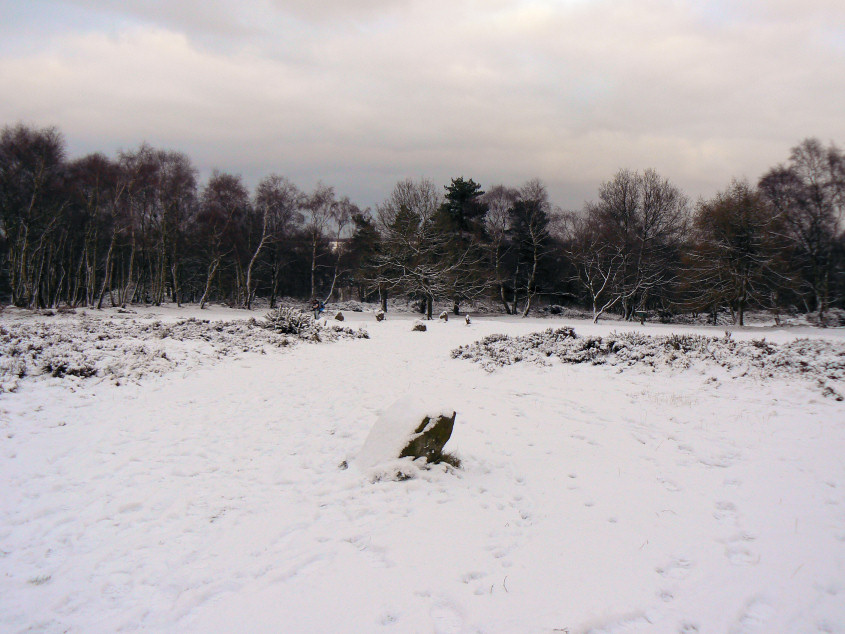 The King Stone sitting above Nine Ladies Stone Circle.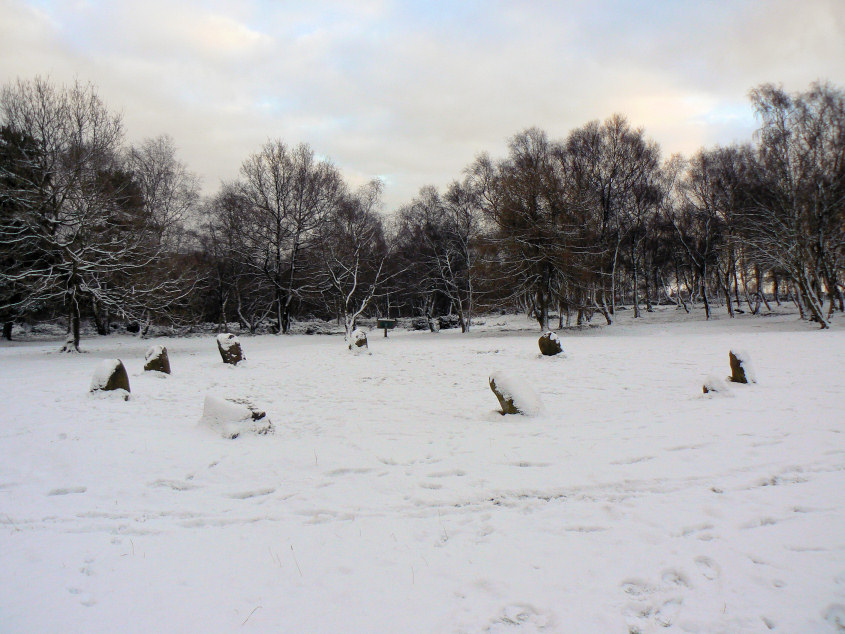 Nine Ladies Stone Circle.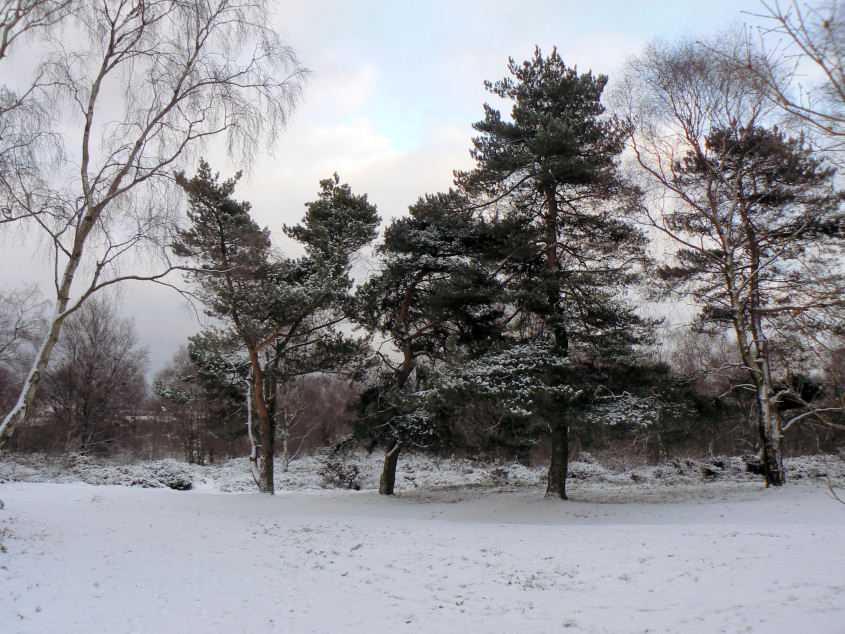 Conifers next to the stone circle. I just liked the way the snow sat on the branches.

Heading back now with views across to Cowley Knowl.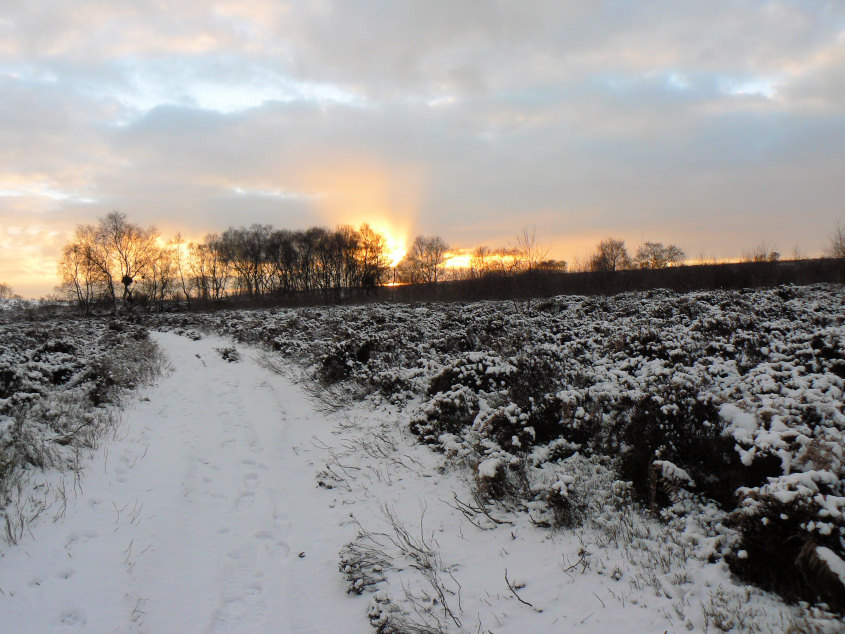 The sun is slipping away behind the trees as I head back across Stanton Moor.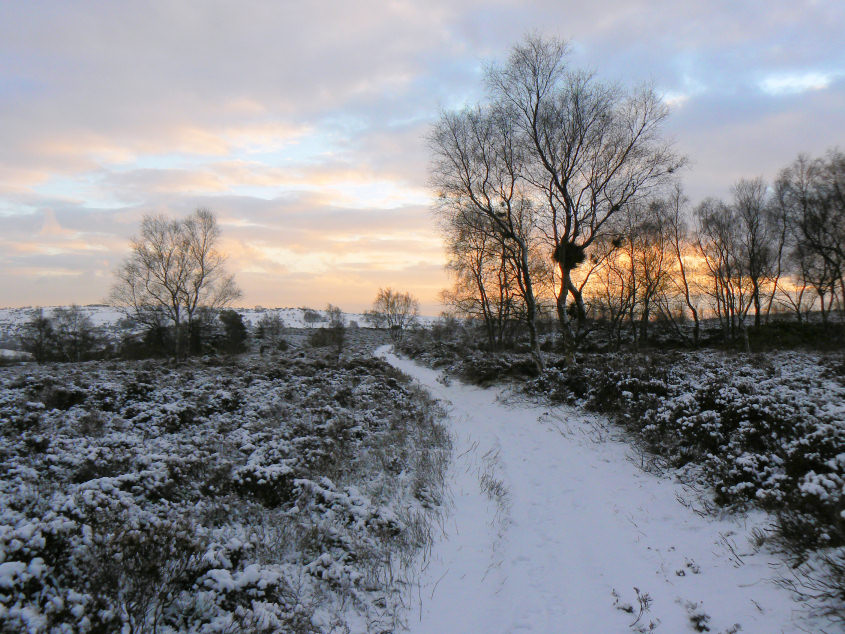 It is fading fast.
All pictures copyright © Peak Walker 2006-2023